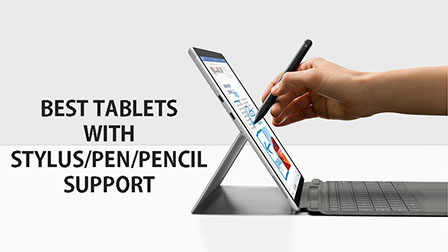 Owning a tablet with stylus can have a significant impact on your workflow and life. Having a portable device that one can use anytime, anywhere is a boon for any creative person.
Having a stylus means you can also use it to take notes in presentations, sketch out a rough idea for a living room renovation, or anything else that comes to mind. Let's look at the best tablets with stylus in 2023.
It is evident that the demand for a good and well performing tablet is always on the rise and the demand will only increase in the given future.
As a result, we see that the reigning companies are coming up with new and better products every day to keep the loyal customers happy and satisfied. The choice to make while buying a tablet is not an easy one.
Each one seems to be better and promising than the other. Stylus are digital pens that are very interesting part to decide on if you are looking to buy a great tablet. Though the concept of stylus is still very new, the idea has impressed all and now the competing companies are focusing on this feature to provide more to users.
Almost all the latest models of tablets that have been released recently are compatible and workable by stylus. The feature of support for stylus has almost become like an unsaid rule. It might be difficult in such scenario to make a final decision. Here, we will discuss about the best tablets for 2023 that supports or comes with stylus, pencil or pen.
iPad(s) With Apple Pencil
1. Apple iPad Pro with M2 Chip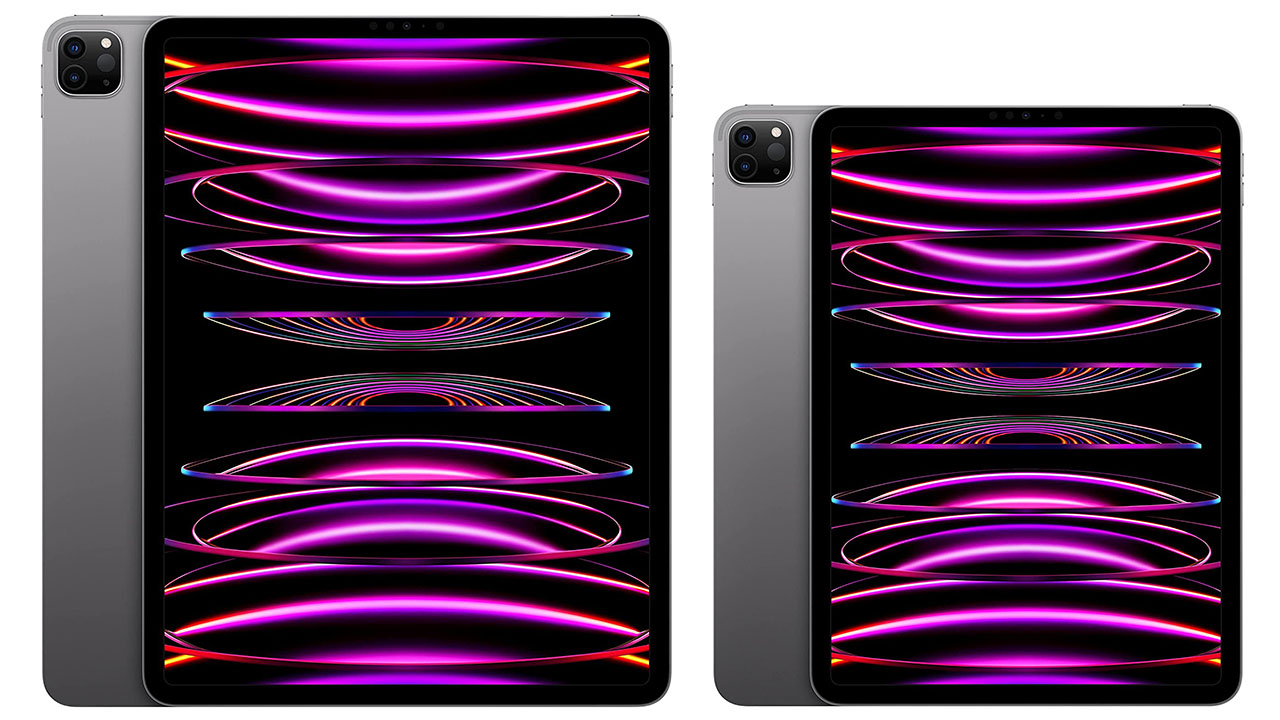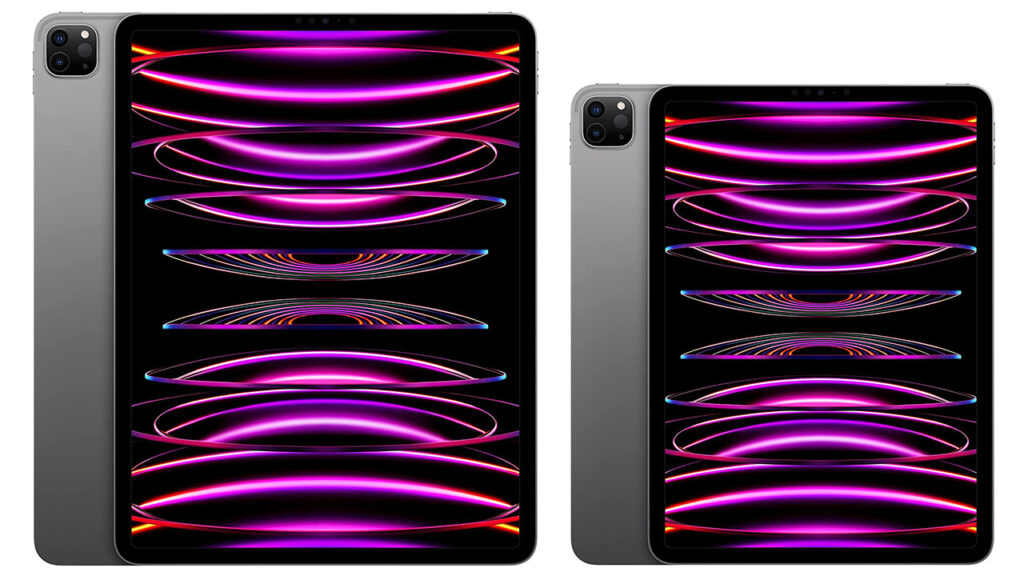 The new M2 Apple iPad Pro is a much needed yet simple update from the predecessor that every users has been looking forward to buying.
Despite the basic design and build, Apple has prioritized what's inside the device – the hardware and software.
The model features the latest M2 chip that renders one of the faster processing power and performance. But, that's not where the exclusive features stop. The new iPad Pro comes with the Stage Manager feature, a new addition with the iPadOS 16.
From multitasking to effortless creativity, there's nothing that will stop you from rendering your intensive workflow. The device uses the 2nd Generation Apple Pencil that's ideal for taking notes, sorting out your visual art skills and keeping your productivity charged.
One of the newer features that is functional on the iPad Pro with Apple Pencil is "Hover". Users will not be able to make the interface and elements on the screen operation by hovering the Apple Pencil 12mm above it. As unique as the feature sounds, it is going to take some time getting used to.
2. Apple iPad Air (5th Gen)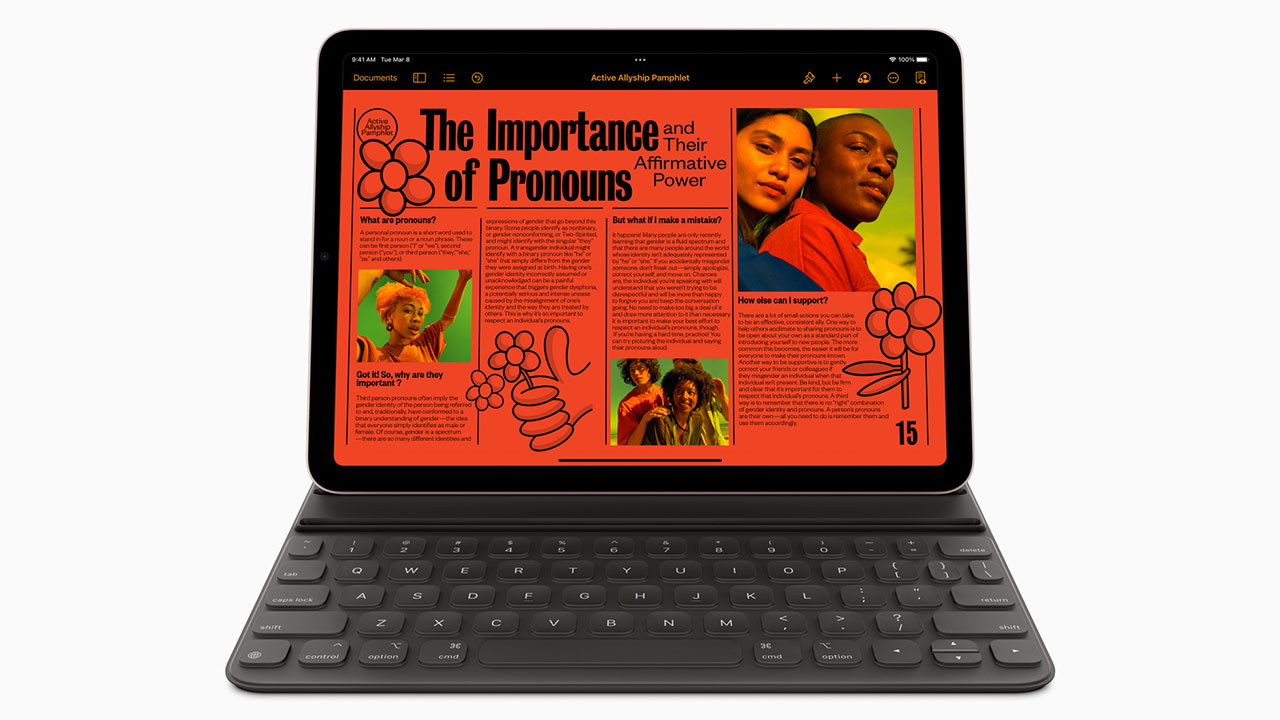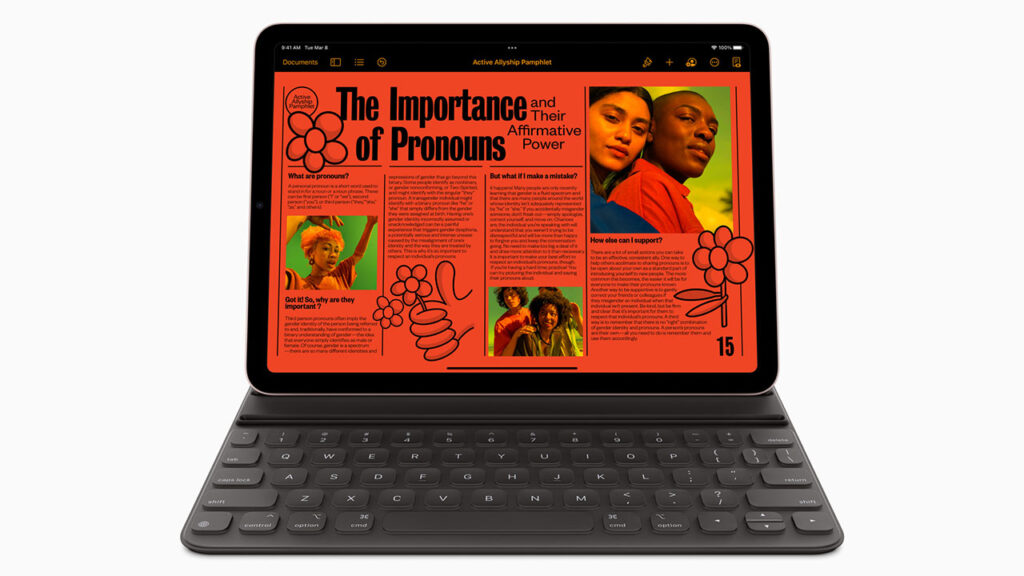 The Apple iPad Air continues to a mid-range and slightly improved tablet model from its predecessors, streamlining performance and productivity with the latest M1 chip.
Available in five stunning color options, the iPad Air is the perfect all-rounder that brings a new meaning to mobile workflow.
Not only is the tablet compatible with 5G network, it also supports Apple Pencil, enabling users to buy the components together for easy user experience. The highlight of this latest iPad Air is the 10.9" all-screen display that takes visual expectations to the next level. The Liquid Retina display is backed with True Tone technology, and antireflective coating that ensures color accuracy without oversaturation.
The combination of the 8-core M1 chip with the 8-core GPU configuration renders faster and responsive performance, especially involving some of the most demanding apps. The iPad is ideal for users on the lookout for a device that would support content creation and editing. Also, the all-day battery helps user create without any inhibition.
The dual-range 12MP ultra-wide front view and wide back camera supports video conferencing and capturing photos and videos without any hassle. It supports 4K video capturing and Smart HDR, thanks to the powerful ISP in the M1 chipset.
3. Apple iPad (10th Gen)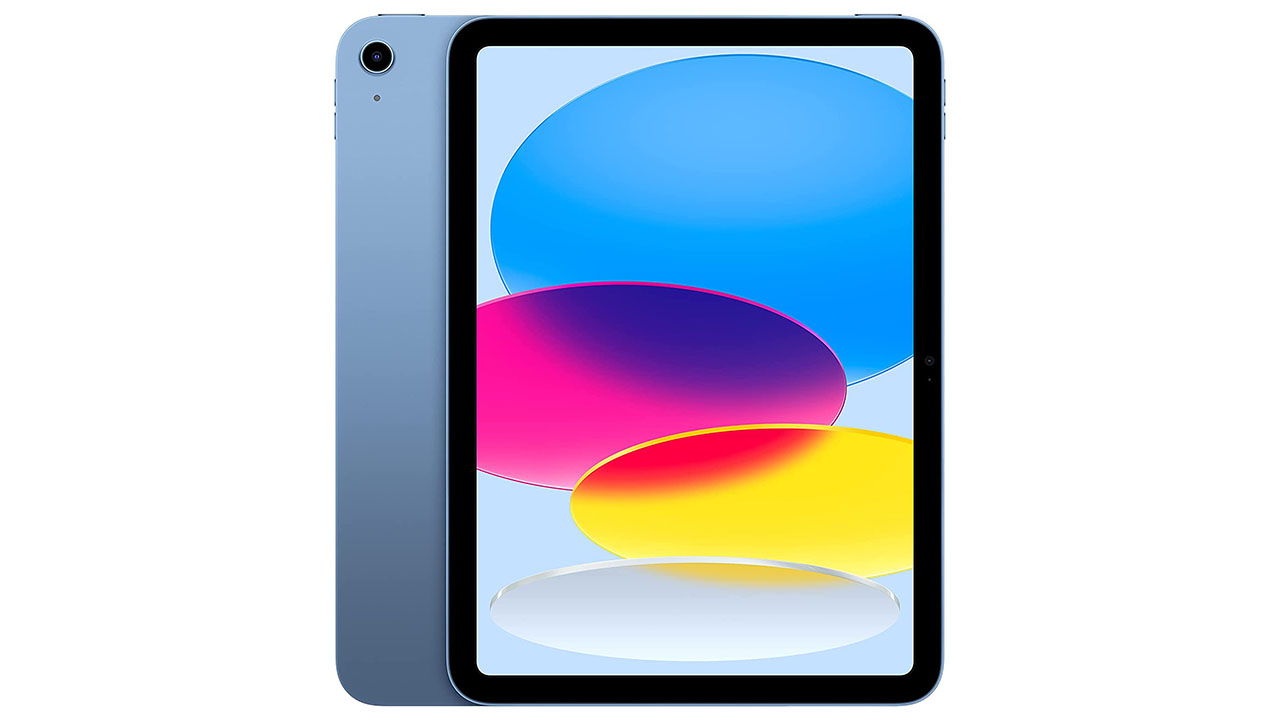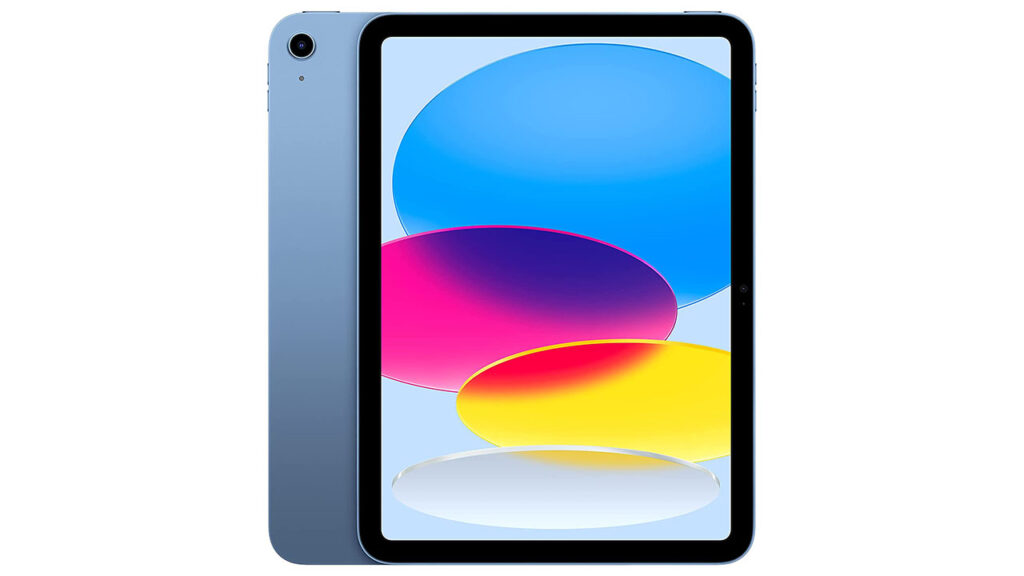 If the iPad Pro isn't your jam and you want something smaller and more affordable, the Apple iPad (10th Gen) is a good starting point.
Featuring a 10.9" all-screen display and an entirely redesigned look, this new iPad is not here to play around.
Besides the basic redesign, the new 10th Gen. iPad is also available in four bright and stunning colors – something that's completely out of zone for Apple. The redesigned iPad supports the latest iPadOS 16, so you won't necessarily have to compromise on the usability.
As for the accessories, the device supports the latest Apple Pencil, allowing you to comfortably jot down notes and create content on the go. It also supports Apple's Magic Keyboard Folio for transforming your iPad into a mobile workstation anywhere.
The device is powered by the A14 Bionic chip that delivers the best performance, especially with 4K video support and also enabling users to render some of the most intensive games with prolonged battery life.
4. Apple iPad Mini (6th Generation)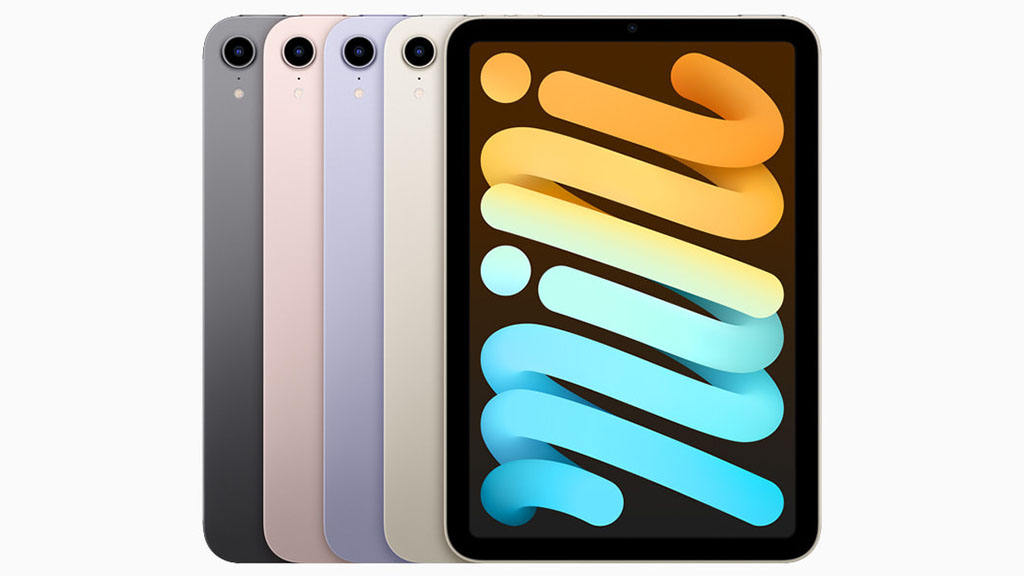 iPad mini 6th generation is magic in your palms, claims Apple. It features an 8.3-inch display with Liquid Retina, True Tone, ultra-low reflectivity, P3 wide color gamut, and 500 nits brightness for an amazing viewing experience.
It is powered by an A15 Apple chip with 6 cores. The A15 chip makes the iPad mini 6th generation 40 percent faster than its predecessor. Not to mention its 80 percent faster GPU that lets you draw more naturally and play graphics-intensive games.
With the new iPad mini, it's possible to use Apple Pencil 2nd generation. It attaches magnetically to the side of the iPad mini and charges wirelessly.
Double taps on the barrel allow you to interchange between the functions like erasing and highlighting. All in all, the iPad mini 6th gen is more powerful than ever with its stylus.
5. Microsoft Surface Pro 9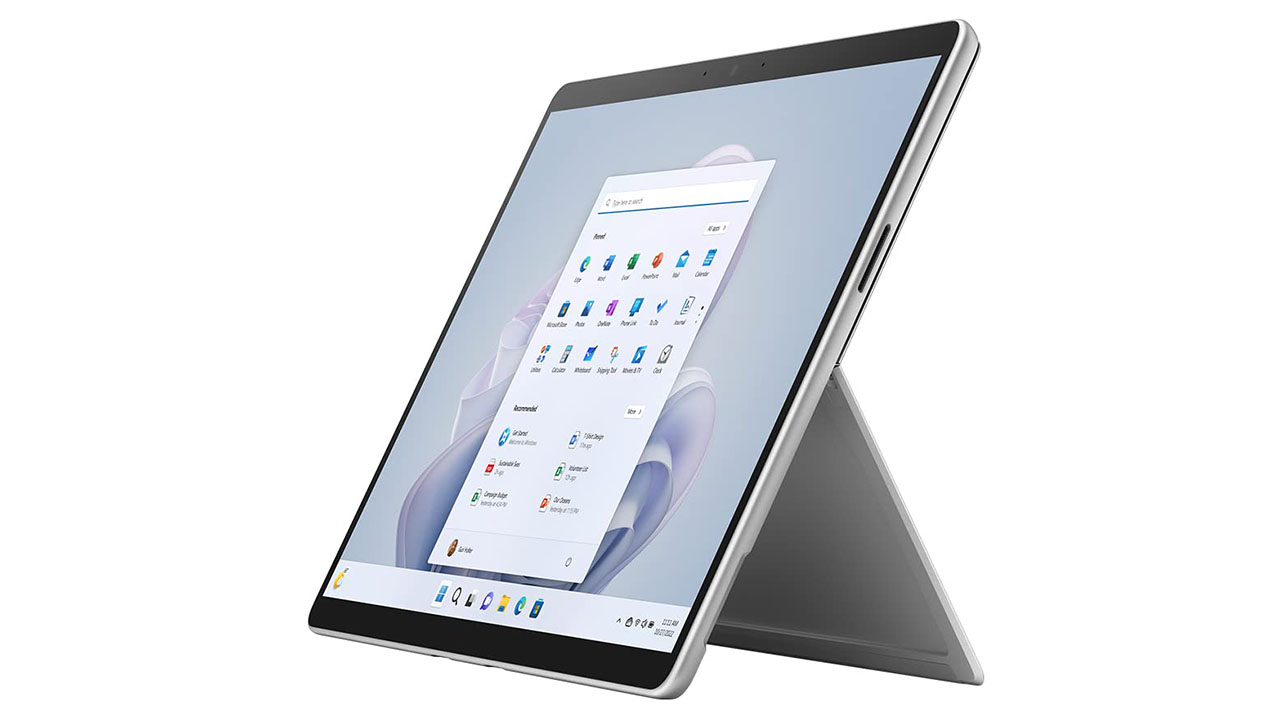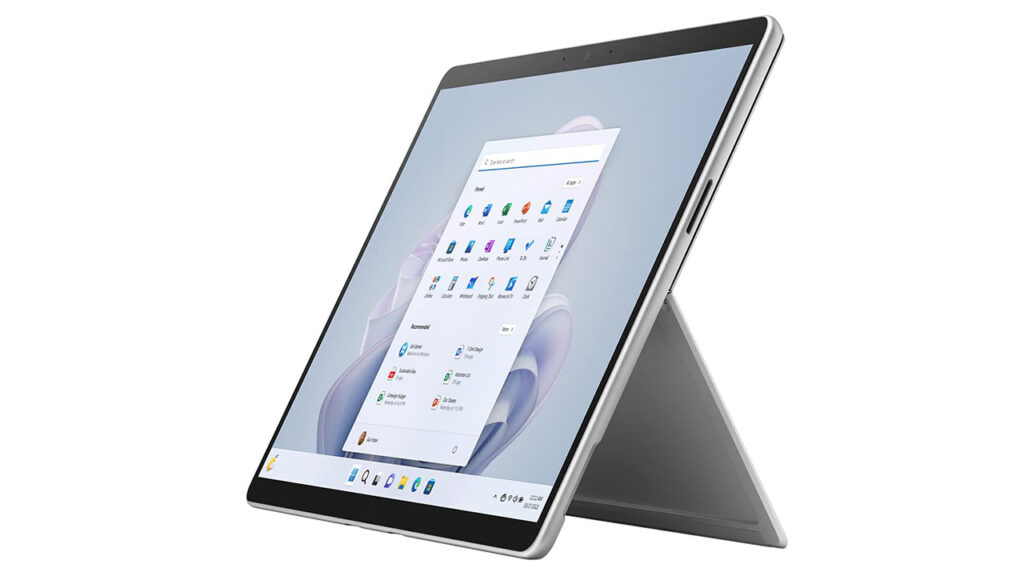 Following in on Apple's footsteps, even Microsoft has come out with a new Surface Pro tablet but with their native chipset and processor.
The new Microsoft Surface Pro 9 comes with dual choices. You get to splurge on the staple Intel version with the 12th Gen. Intel Core processor or you get to explore the one with Microsoft SQ 3 processor with 5G support.
Although Microsoft hasn't done much improvements to the design and build aspect, we can definitely say that the display and overall performance is quite better now. Featuring a 13" PixelSense touchscreen display, the tablet supports 1920p screen resolution for smoother visuals.
One great thing about the Surface Pro 9 is the choice of colors. They are modern and aesthetic and something we have to applaud Microsoft for. It's built on the Intel Evo platform to prioritize performance, responsiveness and battery life.
But, is it worth the buck? We would say it depends on how much you are willing to spare. With a starting price of $999.99, the Surface Pro 9 is definitely not on the cheaper spectrum. But, the overall features and functionalities justify the money you spend on it.
6. Dell XPS 13 9315 2-in-1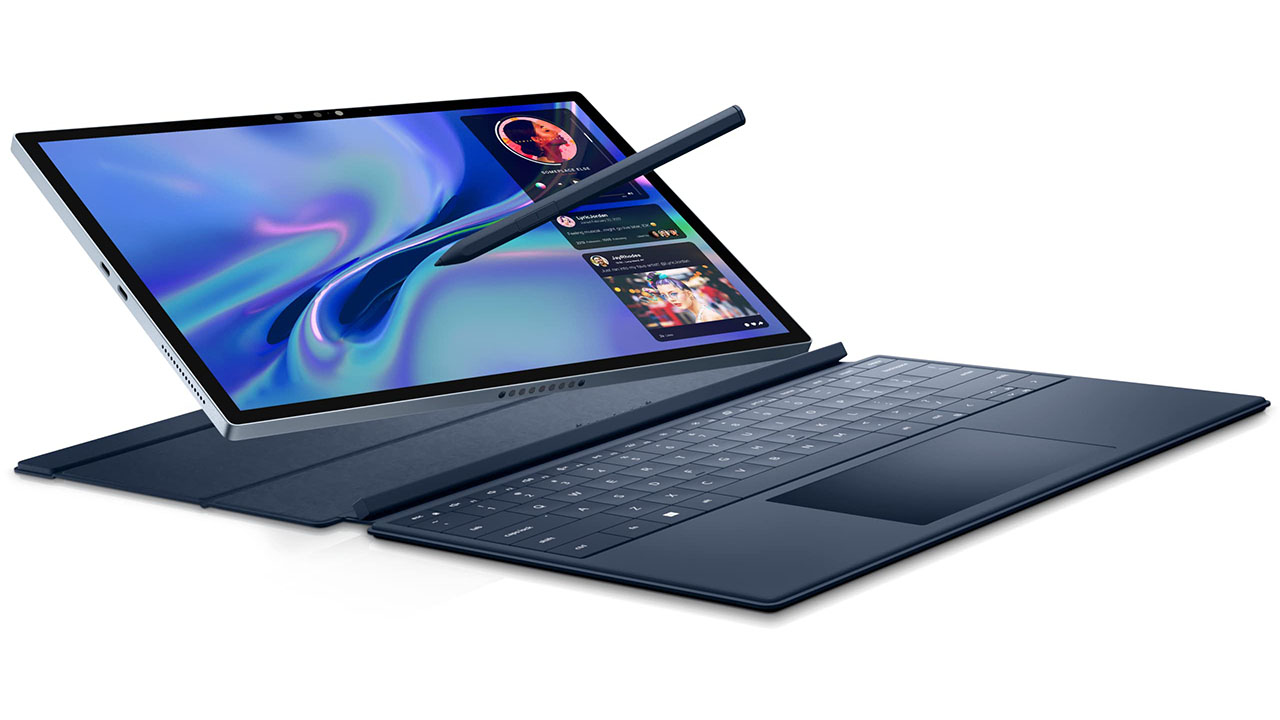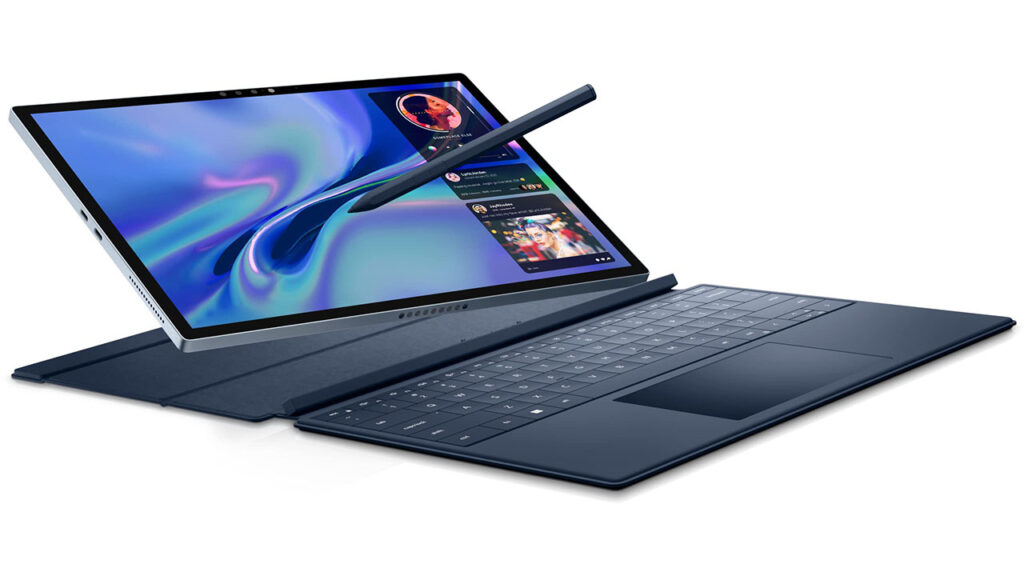 Finding an accessible and multipurpose convertible device with equally high-quality accessories can be challenging.
However, your search ends here with the versatile Dell XPS 13 9315 2-in-1. This laptop cum tablet is one of the most potent and powerful devices in the lot, offering superior performance and productivity.
The 13" tablet is powered by the 12th Gen. Intel Core i7 processor and Intel Iris Xe graphics for the ultimate responsiveness and efficiency. What further escalates the performance of this device is its internal specifications of 16GB RAM and 512GB SSD storage.
Paired with the responsive XPS Stylus, which is developed exclusively for the tablet, users will never once have to worry about user experience. It supports 4096 points of pressure and has accurate inkling capabilities, making this a worthy stylus for your drawing, writing and navigation.
What's great about the XPS stylus is that it magnetically attaches to the device for seamless recharging experience. As for the display configuration, the XPS 13 9315 is equipped with a 13" 3K touchscreen display with 500 nits brightness.
Dell hasn't compromise on the I/O ports and wireless connectivity as well, especially due to the fact that it comes with two Thunderbolt 4 ports and 5G and Wi-Fi 6E connectivity.
7. Microsoft Surface Go 3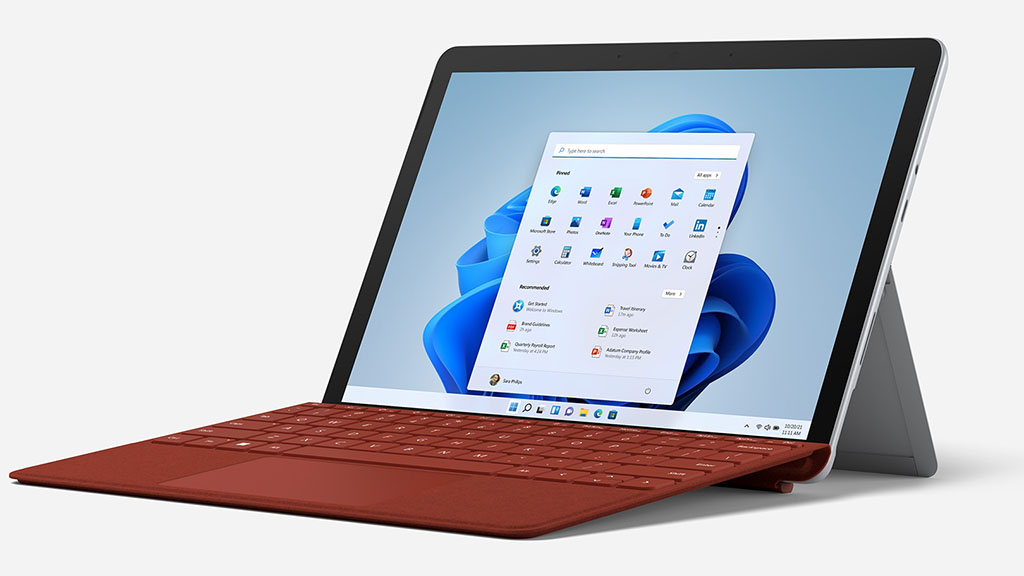 The best thing about any Surface device is that they are powered by computer processors.
Microsoft Surface Go 3 equips Dual Core 10th generation Intel i3 or Dual-Core Intel Pentium Gold processor.
Microsoft Surface Go 3 offers the versatility of using it as a tablet and laptop. It features a 10.5" Pixelsense display along with a kickstand and keyboard support.
The detachable keyboard allows you to use it as a laptop or a tablet. Moreover, with a kickstand, you can position it according to your comfort and work with it using a stylus.
It offers 4 GB and 8 GB RAM options as well as 64 GB and 128 GB storage options. It supports Microsoft Pen Protocol. Meaning, you'll be able to use any third-party pen that works on MPP.
Microsoft Surface Go 3 runs on Windows 11 operating system. That makes it more productive as a tablet with a stylus.
8. New Microsoft Surface Pro X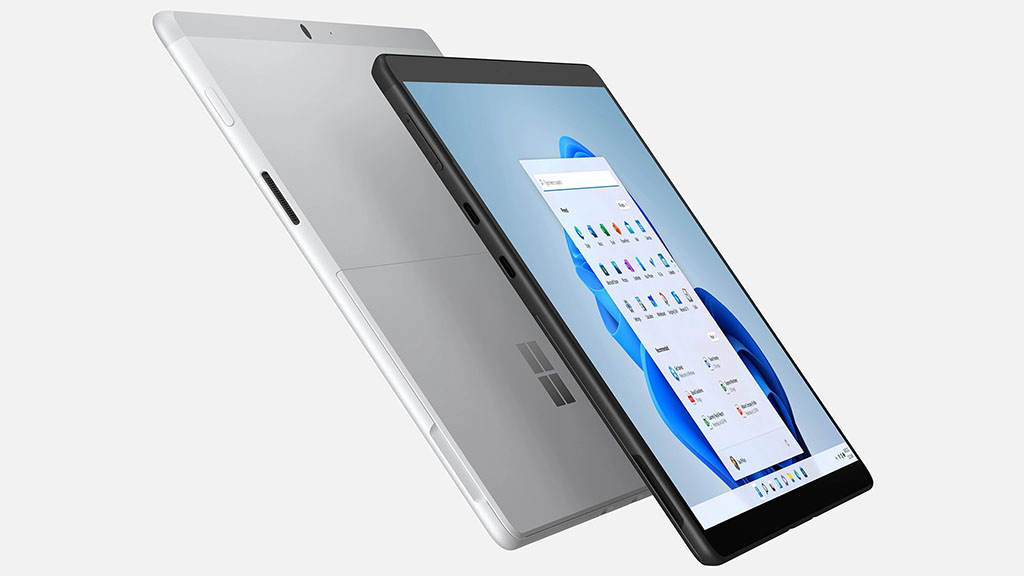 This tablet is quite similar to Microsoft Surface Pro 8. Both have the same flexibility and screen size and other display features.
However, the Surface Pro X is powered by Microsoft's own processors Microsoft SQ 1 and Microsoft SQ 2. Moreover, it features two different graphics options: Microsoft SQ 1 Adreno 685 GPU and Microsoft SQ 2 Adreno 690 GPU.
Surface Pro X facilitates 8 GB and 16 GB RAM options along with 128, 256, and 512GB SSD removable storage. Not to mention its flexibility to be positioned at a convenient angle for an immersive working experience.
Basically, all Microsoft Surface Pro devices are a great option to choose as a laptop with the flexibility of a tablet.
The Surface Pro X comes with stylus support of Microsoft Pen Protocol. That way, you can use third-party pens on it as well.
If you choose to use Surface Slim Pen 2, it wirelessly pairs and attaches with the groove on the Surface Pro signature keyboard for charging.
9. Surface Book 3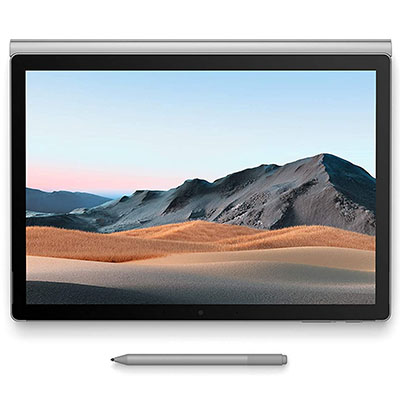 Available in two different screen sizes to choose from, Surface Book 3 is a majestic laptop that is ready to unleash the best.
Powered by quad-core powered 10th Gen Intel Core processors, it is available in 13.5-inch and 15-inch sizes that provide for expansive and highly responsive display.
It is compatible with the Surface Pen, the can be separately bought for $78.99. The natural flow and accuracy of the digital pen allow the user all the freedom to pour all the ideas on the screen, which acts like a real canvas.
Along with being compatible with almost all the latest creative designing apps, the pen can be also paired with Surface Dial.
10. Samsung Galaxy Tab S8 | S8 Plus | S8 Ultra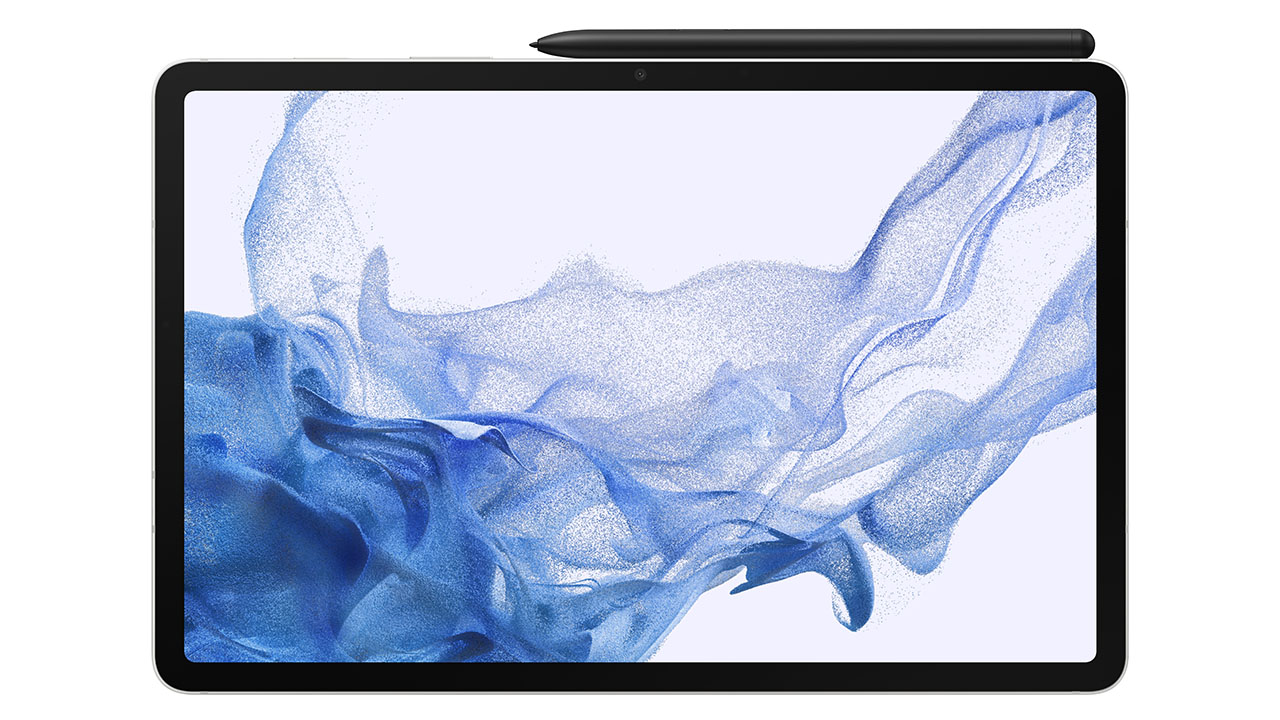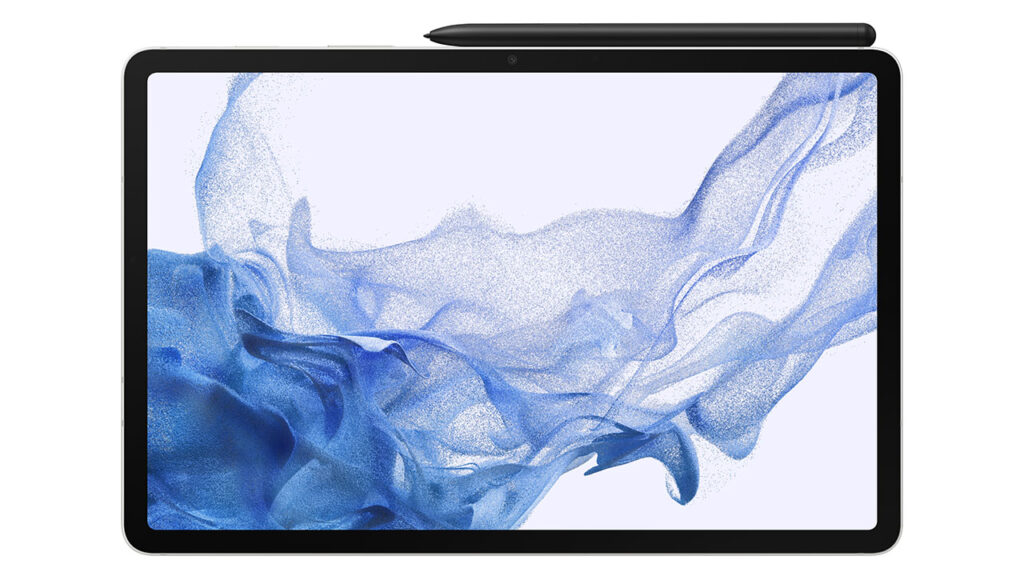 With a Qualcomm Snapdragon 8 gen 1, 4 nm SoC, Samsung Galaxy S8 series tablets are powerhouses.
They come equipped with the RAM options starting from 8 GB to a whopping 16 GB. So whatever your needs are Tab S8, S8 Plus, and S8 Ultra are the best Android tablets in the current market.
The S8 series tablets feature the newest S Pen experience. With an improved S Pen, the latency is reduced, as Samsung calls it 'near-zero'. The response rate is also amazing. It offers more of a natural writing experience with S series tablets.
The S pen can be attached to the back of the tablet when not in use for quick charging. So, whether you want to write, draw, or doodle, any of Galaxy Tab S8, S8 Plus, or S8 Ultra are just perfect.
You can edit 4K videos, click photos, change slides, and much more using its stylus. Tab S8 and S8+ are the successors of S7 and S7+ respectively. That said, you can choose from these two tablets based on your needs. The screen size, display technology, and price are key differences you'd want to consider.
Whereas S8 Ultra is a premium option with the best of Samsung. If you don't have a constrained budget, then S8 Ultra is the overall best choice; not just as a tablet with a stylus.
11. Lenovo Tab P11 Pro Gen 2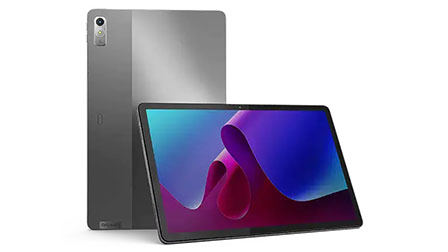 Designed for professional use but with a reasonable price point, that's what Lenovo is known for in the market.
The Lenovo Tab P11 Pro Gen 2 is no different, thanks to the stunning 11.2" 2.5K OLED display panel with 1080p FHD resolution for effortless gaming and streaming experience.
This Lenovo tablet is powered by its octa-core processor for ultra-smooth action and all-day productivity. Also, the 120Hz refresh rate with Wi-Fi 6 certification ensures that nothing will ever compromise connectivity on the device.
For smoother note-taking experience, the Tab P11 Pro Gen 2 supports the Lenovo Optional Pen 3 that boosts your overall productivity like nothing else. It supports the magnetic attachment and wireless charging so you won't misplace it on a whim.
The tablet comes with Android 12 out of the box with two upcoming years of assured security updates and up to Android 14 update to keep your tablet functional for the next few years.
12. Amazon Fire Max 11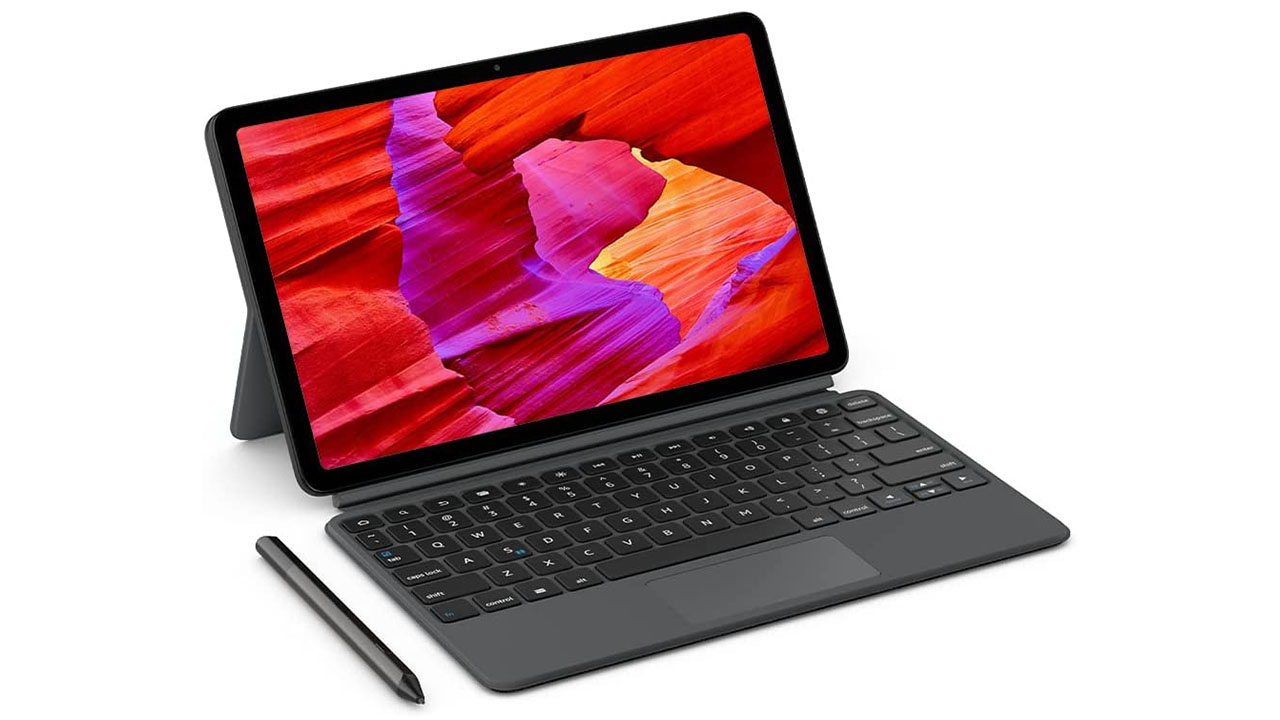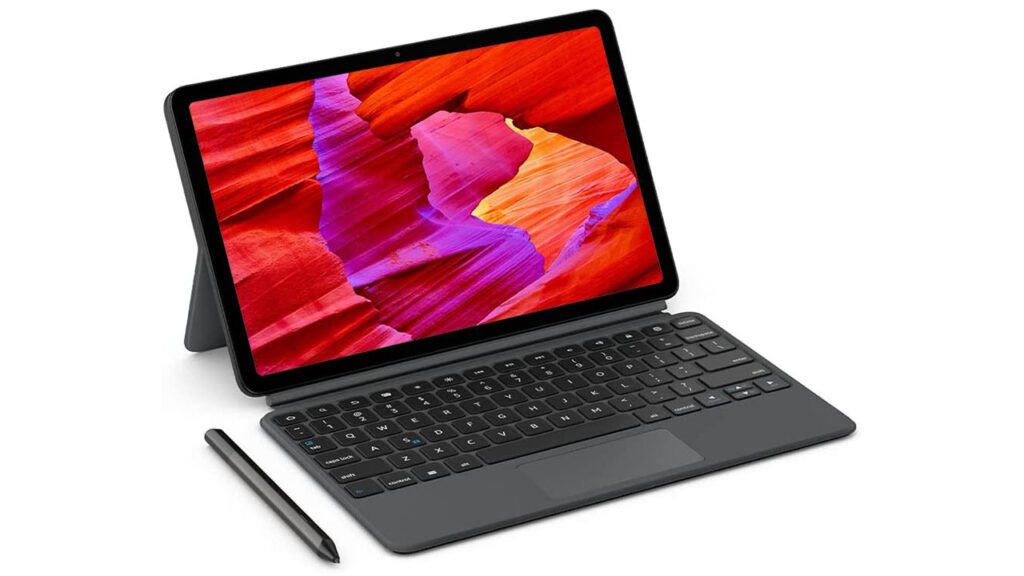 With a mid-range price point, the Amazon Fire Max 11 is another popular and highly configurable tablet with an equally functional stylus.
What's great about this reasonably priced versatile tablet is the fact that the Amazon Stylus Pen and Keyboard case are both included in the package, so you won't have to buy them separately.
Coming to the display, the Amazon Fire Max 11 is equipped with an 11" display with 2400×1200 pixels, which renders crisp and detailed images and visuals on the display. It also comes with blue light protection, which ensures that you won't have to worry about your eyes.
Powered by an octa-core processor, the tablet comes with 4GB RAM and up to 128GB storage so you can sort all your functionalities with ease.
The "Made for Amazon Stylus Pen" is nothing short of a revolution, especially when it comes to letting your creativity get the best of you. From flawless designing to annotating, this stylus lets you do all of that and more in the tablet.
As for the battery life, the Amazon Fire Max 11 offers 14-hour battery life that helps you maximize your workflow, productivity and entertainment without any complaints.
Also, despite the affordable price point, the tablet features a sleek aluminum design, which is lightweight yet durable.
13. OnePlus Pad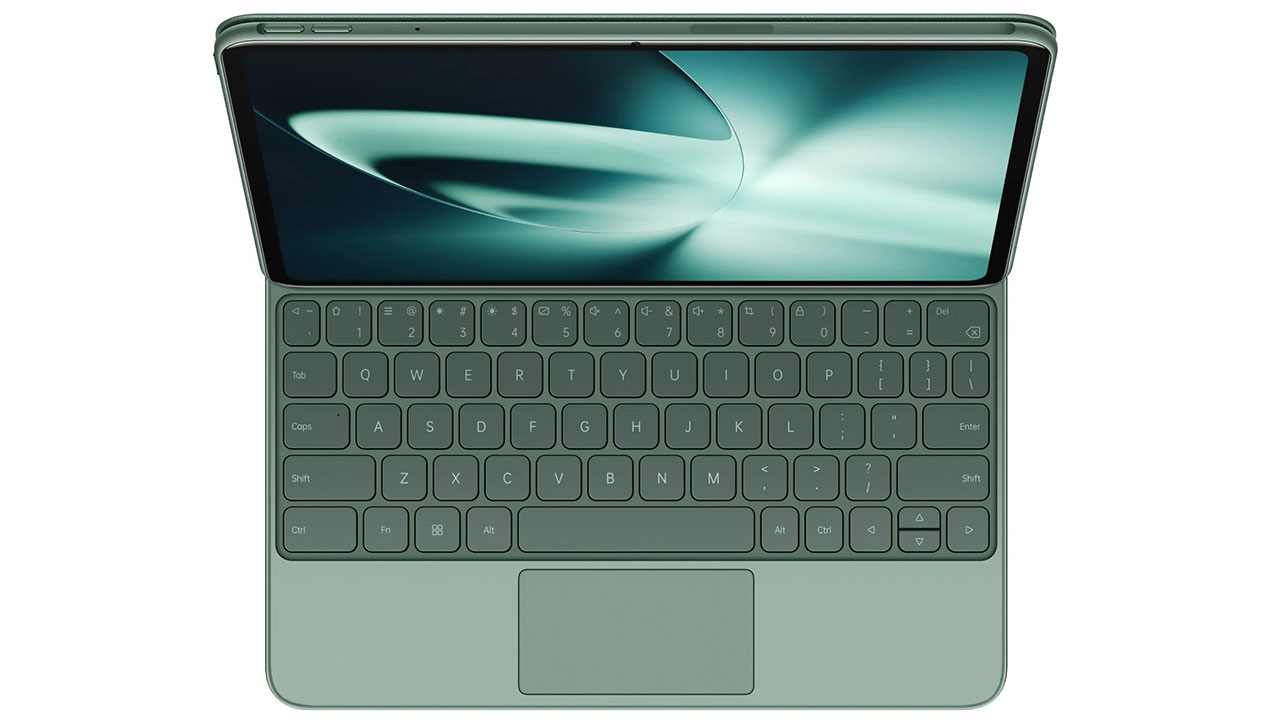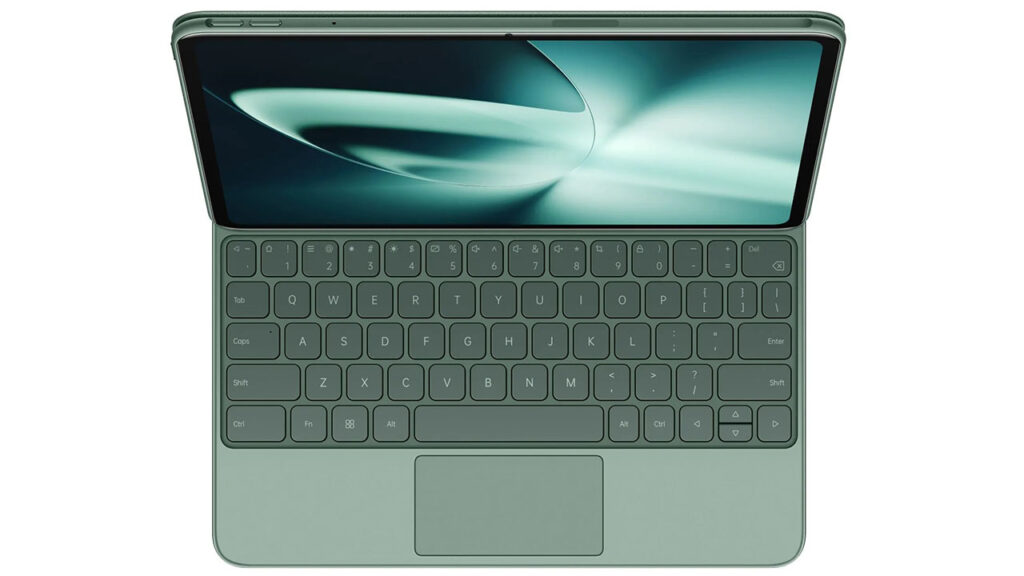 A breakthrough revolution at the present time, the OnePlus Pad is another recently launched tablet that has stood out in the Android tablet market.
The sleek and ultraportable device weighs 555 gm and is perfect for you to carry around with you when you are travelling.
Featuring a durable CNC aluminum unibody and 2.5D curved glass, the tablet pairs well to offer a glorious user experience like no other.
It is also one of the world's first Android tablets to feature the 7:5 ratio screen, known as ReadFit. Also, the 11.6" display is responsive and offers maximum visual experience with 500 nits brightness and 2000p screen resolution.
Designed to streamline multitasking experience, the tablet is powered by the Dimensity 9000 for the ultimate performance and responsiveness. Integrated with 8GB RAM, the device has been tested to run up to 16 apps simultaneously without any glitch or buffering.
Coming to the battery life, the OnePlus Pad is powered by the 9510 mAh battery, which offers up to 12.4 hours of user experience.
Also, the 67W SUPERVOOC offers a fast-charging experience. Paired with the OnePlus Stylo, your creativity is unstoppable, thanks to the ultra-low 2ms delay and an elevated flair of work.
14. Lenovo Chromebook Duet 5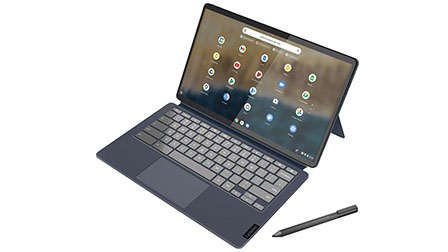 Tablets have become a man's best friend. If you are constantly on the go and need a device to accommodate your work and lifestyle, the Lenovo Chromebook Duet 5 is just the device.
This ultra-portable convertible laptop cum tablet is here to streamline your life and make it a lot more convenient than you'd likely anticipate.
The device is designed with OLED brilliance and enables comfortable and easy viewing experience with the touchscreen display.
The prolonged battery life of up to 15 hours allows you to stay productive from the start till the end with stress-free user experience.
As for performance, the Chromebook Duet 5 is powered by the latest Qualcomm Snapdragon SC7180 Processor with 4GB RAM for optimal multitasking experience.
The device runs on the Chrome OS and is integrated with the USB Type-C 3.2 Gen 1 ports for optimal convenience. The 13.3" FHD OLED display is another benefit to this purchase.
15. ASUS Chromebook Detachable CM3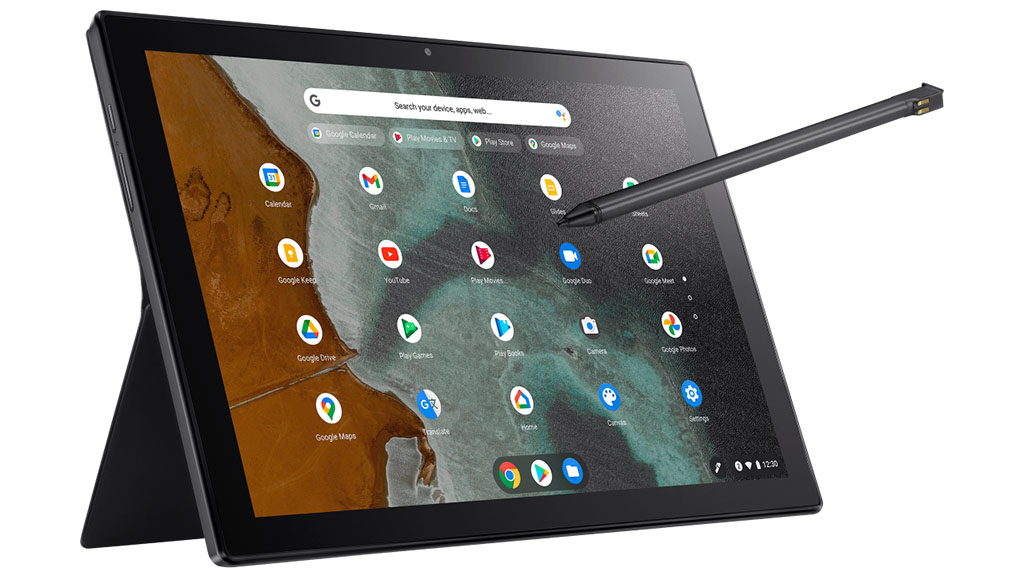 ASUS Chromebook Detachable CM3 is the recently released 2-in-1 ChromeOS tablet with keyboard and stylus support.
It comes with a USI Stylus that gets charged for a 45-minute use automatically when Garaged for just 15 seconds. One can take quick notes, create sketches and much more with this stylus compatible tablet.
It comes with a 10.5-inch WUXGA display with 1920 x 1200 resolution, 320 nits brightness and 118% sRGB color gamut. If we talk about the performance, it is packed with 2.0GHz MediaTek 8183 octa-core processor, 4GB LPDDR4X RAM and 64GB or 128GB eMMC storage option.
ASUS Chromebook Detachable CM3 has one USB 2.0 Type-C port and a 3.5mm combo audio jack. It is one of the best tablets with stylus you can consider buying under $400.
Verdict
With the increasing importance of stylus in the regular work of people, stylus can no longer be treated as mere accessories. They have in fact become a very integral and useful part of any given tablet. It is up to the users to understand and realize the utility of the stylus as per their daily necessities.
From professionals who are creatively inclined to normal students to every other individual, stylus has become very crucial owing how easy and simple it can make all tasks. Writing, jotting notes, creating images and even marking and highlighting important portions on the screen itself.
All of this unthinkable has been made possible by the addition of the amazing concept of digital pen to the already reigning tablets.
There are several factors that need to be decided upon before purchasing a tablet and now the stylus also happens to be one of the crucial factors. It is important to know about the features and flow of the stylus and the range of activities that can be done with it.
Whether the stylus is a part of the tablet itself or needs to be purchased separately, having it in hand can surely prove to be an enriching experience. Choose your tablet and let the stylus open new areas of fun and entertainment for you.