The 15 Best Tablets With Stylus (Pen) 2020
It is evident that the demand for a good and well performing tablet is always on the rise and the demand will only increase in the given future. As a result, we see that the reigning companies are coming up with new and better products every day to keep the loyal customers happy and satisfied. The choice to make while buying a tablet is not an easy one.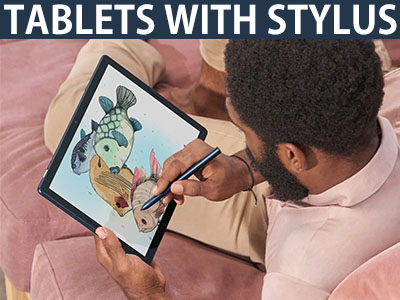 Each one seems to be better and promising than the other. Stylus are digital pens that are very interesting part to decide on if you are looking to buy a great tablet. Though the concept of stylus is still very new, the idea has impressed all and now the competing companies are focusing on this feature to provide more to users.
Almost all the latest models of tablets that have been released recently are compatible and workable by stylus. The feature of support for stylus has almost become like an unsaid rule. It might be difficult in such scenario to make a final decision. Here, we will discuss about the best tablets for 2020 that supports or comes with stylus, pencil or pen.
iPad(s) With Apple Pencil
1. New Apple iPad Pro 2020 (11″ & 12.9″)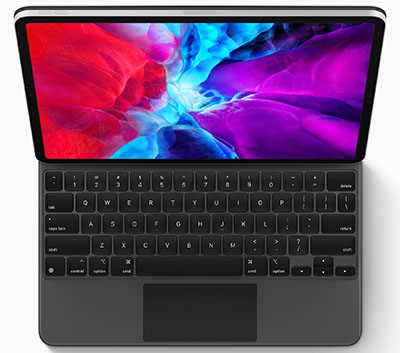 Meant to offer the best immersive experiences with ultimate AR technology, new Apple iPad Pro 2020 offers the most sophisticated yet simple operational experience.
A12Z Bionic provides Apple iPad Pro 2020 with immense power and capability. The Octa-Core processor allows the machine to perform at unbelievable speed.
Here, a special mention is needed for the tablets smooth and fluent compatibility with the stylus, the Apple Pencil. Working on the display with this latency proof and high-pressure sensitivity stylus provides for maximum freedom of thought and creativity for all users across every work field. It attaches magnetically to the tablet and gets easily charged in the process.
2. Apple iPad 10.2"
Designed thin and light to fit into the regular life schedule perfectly, this device is what needed to turn aspirations into reality. Starting at $329, this all-new Apple iPad comes with 10.2" Retina display that is perfect to indulge in any kind of virtual delight.
It is designed to facilitate multitasking and smart management. Powered by A10 Fusion Chip and based on iPadOS, the best aspect of this tablet is its magical compatibility with stylus. Working on the iPad with the Apple Pencil can turn out to be the most fulfilling experience owing to the richness of the creations.
3. Apple iPad Air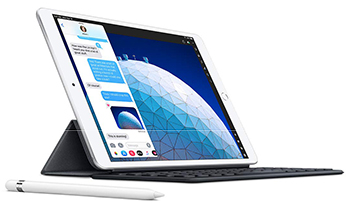 Coming from Apple, this is another tablet to look for in 2020 owing to its powerful technologies and high-end performance. Built to meet new ends, Apple iPad Air is loved for its compact dimensions.
Perfect for life on the go, the tablet is powered by A12 Bionic chip and supports neural engine. Its 10.5 inches retina display with features like True Tone promises the best view for the users. Compatible with Apple Pencil, Apple iPad Air can be used to give shape to all flying imaginations.
The natural fluidity and high precision and responsiveness of the pencil give the users great flow. The familiarity of working with the Apple Pencil seems similar to a real pen or pencil.
4. Apple iPad Mini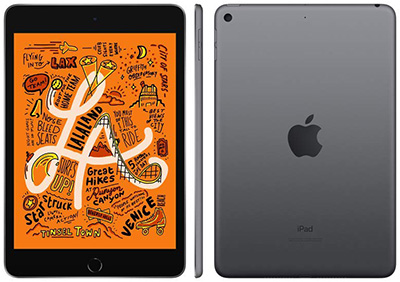 Meant for high-end augmented reality, the possibilities with Apple iPad Mini is vast. This Apple device is loved for its super manageable size and is packed with high potentialities.
With iPad mini in hand, be ready to explore unknown aspects of the virtual world. Be it for serious multitasking or for pure entertainment, Apple iPad mini has it all to do it like never before. In today's world, where there is a growing demand for stylus, Apple Pencil has actually enhanced the utility of Apple devices even further.
Like all other Apple tablets, this tablet is also compatible with Apple Pencil that opens new avenues for users to achieve greater satisfaction.
5. Microsoft Surface Pro X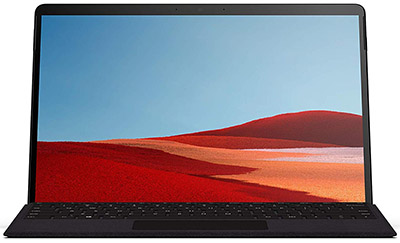 Being ultra-thin in styling, this edge-to-edge 13 inches super performing 2-in-1 tablet from Microsoft is loaded with impressive features. It aims at redefining mobility with blazing speed made possible by LTE Advanced Pro and up to 13 hours of continuous battery support.
It seamlessly fits within the cover and also gets recharged in the process. Stylus compatibility makes for one of the crucial aspect of the tablet. Working on it with the Slim Pen turns out to be an enriching experience.
The Slim Pen supports great grip and compliments the overall aesthetic of the device. There is a dedicated place for the Slim Pen in the Alcantara keyboard.
6. Microsoft Surface Pro 7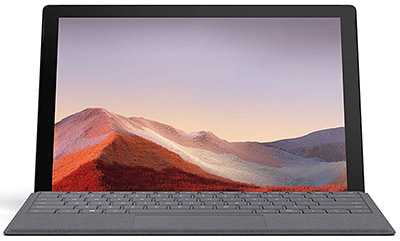 Starting at $675, this is yet another amazing product from Microsoft that promises performance likes never before along with greater possibilities. The processing capacity and the connectivity options are far impressive than most of the available other options in the market.
It is loved for its versatility and lightness of designing and comes with 12.3 inches of touch screen display that makes every representation worth noticing. The very thought of working on the screen with the lag-free and highly sensitive Surface Pen seems to be an exciting idea.
The Surface Pen tends to make working on Microsoft Surface Pro 7 both fun and creative with its almost natural writing ability and great tilt support.
7. Microsoft Surface Go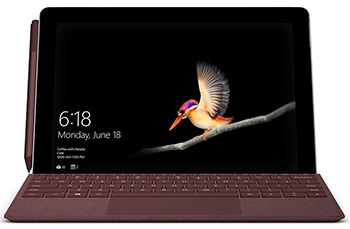 Starting at $399, Microsoft Surface Go is your true companion for regular tasks with awesome features and aspects. Very portable and versatile in designing, this Microsoft tablet is fitted with touchscreen 10" display and is based on Windows 10 OS in S mode.
From facilitating seamless multitasking to indulging in ultimate multimedia extravaganza, you can attain all with Microsoft Surface Go. Available in four impressive colors, Surface Pen makes jotting, writing and drawing in this device both interesting and easy.
The smoothness and comfort of using surface Pen to give shape to thoughts can be highly utilized while working on advanced and powerful Microsoft Surface Go.
8. Lenovo ThinkPad X1 Tablet Gen 3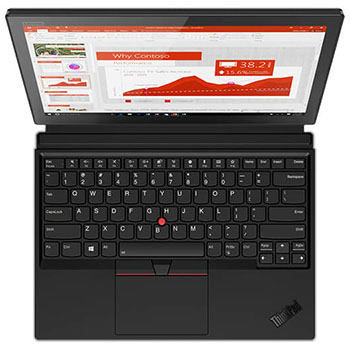 With super power of being molded as per requirement, Lenovo ThinkPad X1 Tablet Gen 3 is what needed to make everything achievable in today's fast and competitive life. Use it as laptop or a tablet as per your convenience.
With great power comes easy portability that makes for the utility of the tablet. It is undoubtedly the best tablet to have if creativity and imagination makes up for most of your profession. Being the dream tablet for creative professionals, Lenovo ThinkPad X1 Tablet Gen 3 comes with ThinkPad Pen Pro.
Enjoy sketching and drawing and take important instant notes with ThinkPad Pen Pro that can never run out of ink.
9. Samsung Galaxy Tab S6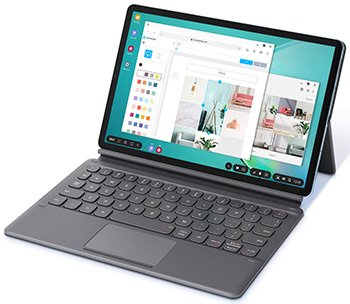 Samsung Galaxy Tab S6 brings a whole lot of innovation and updates to the entire concept of stylus. The device gives a new definition to the very concept of working on laptop with digital pen.
One can be left simply amazed with the richness and abundance of creativity that the all-new S Pen promises to bring. Aesthetically, the S Pen completely merges with the tablet. There is a dedicated magnetic indent in the rear side of the tablet where the S Pen attaches itself.
With comfortable, fatigue-free grip, the S Pen supports super rich technology to make every creation a possibility.
10. HUAWEI MediaPad M5 Pro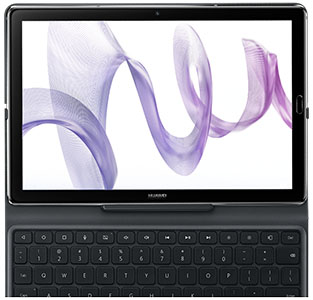 With its 10.8 inches stylish curved edges, Huawei MediaPad M5 Pro is a worthy addition to the list of best tablets with stylus in 2020.
Coming to one of its several amazing features, it is important to focus attention on the HUAWEI M-Pen that is compatible with HUAWEI MediaPad M5 Pro. The utility of the tablet reaches new height when worked upon with the highly sensitive and natural feeling Huawei M- Pen.
With the pen in hand, users can enjoy a smooth, lag-free, and naturally flowing creativity. The 4096-layer pressure sensitivity of the HUAWEI M-Pen makes it capable to sketch, draw and depict every detail on the screen with the highest amount of perfection.
11. Samsung Galaxy Tab S4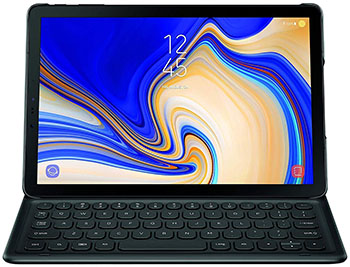 Designed to explore new horizons, this is yet another worthy tablet by Samsung that smartly merges innovation with comfort. With Samsung S Pen, working on Samsung Galaxy Tab S4 becomes even more fulfilling.
Like all the other fascinating features, the S Pen also matches with the overall sophistication of this tablet. It is wonderful how the pen supports multi functionality with its various useful tools.
Screen Off Memo makes it easier to take important running notes whereas its Translate Function enables quick translations. S Pen also helps in creating Live Messages during conversation.
12. HUAWEI MediaPad M6 10.8″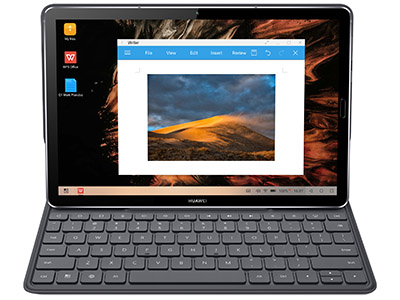 Powered by the 7nm Kirin 980 processor, MediaPad M6 10.8" tablet is designed to deliver the best for its users. Very sophisticated and compact in styling, this tablet from HUAWEI aims at merging work with entertainment.
The display is vivid and extremely clear aided by HUAWEI ClariVu technology. The stylus of HUAWEI MediaPad M6 is designed to compliment to the overall look and excellently fits into the entire package.
The M-Pen is a pressure-sensitive lite stylus that can be used to write, draw and sketch on the screen of the tablet with high level of accuracy. The stylus adds to the overall efficiency of the users.
13. ASUS Chromebook Tablet CT100PA
With 9.7" display and effortless styling that speaks about its portability, ASUS Chromebook Tablet CT100PA is what every student aspire to have. The amazing features of the tablet makes the process of learning and exploring more interesting and innovative.
The tablet comes with an indispensable accessory, which is the Wacom EMR Pen. With Asus, keeping things convenient is of great importance. The pen fits in perfectly within the built-in pen holder of the tablet. Great designing enhances the comfort of carrying the pen without the tension of losing it. With no charging required, you can utilize the pen whenever and wherever needed with great effectiveness.
14. Google Pixel Slate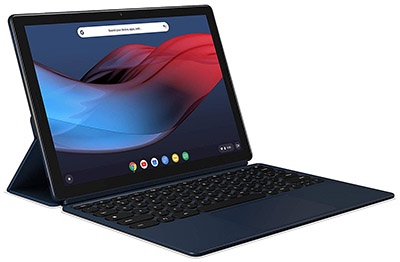 Google Pixel Slate, as the name goes, is a perfect example of one of the best tablets with stylus that is loved for its great features.
With high level of pressure sensitivity and perfect tilt, users will love to work with the virtually lag-free Pixelbook Pen on this tablet. Working with Pixel Pen can actually feel like you are working on real paper. Thanks to its innovative and useful technologies that allows depicting every creation with vivid clarity.
Along with drawing and designing, the pen can also be used to make important notes and to mark texts and images. The pen works on Wacom AES 2.0 technology that speaks for its smooth performance.
15. Acer Chromebook Tab 10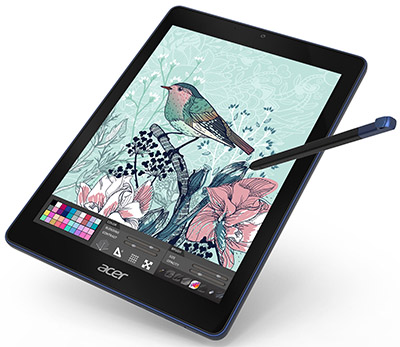 Meant to simplify work and multiply fun, this device also deserves a special mention here in the list of best tablets with stylus.
Loved by students for the easy operation and high-end performance, Acer Chromebook Tab 10 offers stunning features with great battery backup. The pen that is compatible to work with in this device is great as far as natural feel and exact impressions are concerned.
It is the Electro-Magnetic Pen by Wacom technology that creates amazing work on the screen by measuring and calculating the exact amount of pressure applied on the tip and by determining the exact location.
Verdict
With the increasing importance of stylus in the regular work of people, stylus can no longer be treated as mere accessories. They have in fact become a very integral and useful part of any given tablet. It is up to the users to understand and realize the utility of the stylus as per their daily necessities.
From professionals who are creatively inclined to normal students to every other individual, stylus has become very crucial owing how easy and simple it can make all tasks. Writing, jotting notes, creating images and even marking and highlighting important portions on the screen itself. All of this unthinkable has been made possible by the addition of the amazing concept of digital pen to the already reigning tablets.
There are several factors that need to be decided upon before purchasing a tablet and now the stylus also happens to be one of the crucial factors. It is important to know about the features and flow of the stylus and the range of activities that can be done with it. Whether the stylus is a part of the tablet itself or needs to be purchased separately, having it in hand can surely prove to be an enriching experience. Choose your tablet and let the stylus open new areas of fun and entertainment for you.