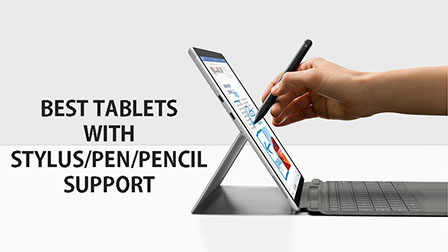 Owning a tablet with stylus can have a significant impact on your workflow and life. Having a portable device that one can use anytime, anywhere is a boon for any creative person. Having a stylus means you can also use it to take notes in presentations, sketch out a rough idea for a living room renovation, or anything else that comes to mind. Let's look at the best tablets with stylus in 2021.
It is evident that the demand for a good and well performing tablet is always on the rise and the demand will only increase in the given future.
As a result, we see that the reigning companies are coming up with new and better products every day to keep the loyal customers happy and satisfied. The choice to make while buying a tablet is not an easy one.
Each one seems to be better and promising than the other. Stylus are digital pens that are very interesting part to decide on if you are looking to buy a great tablet. Though the concept of stylus is still very new, the idea has impressed all and now the competing companies are focusing on this feature to provide more to users.
Almost all the latest models of tablets that have been released recently are compatible and workable by stylus. The feature of support for stylus has almost become like an unsaid rule. It might be difficult in such scenario to make a final decision. Here, we will discuss about the best tablets for 2021 that supports or comes with stylus, pencil or pen.
iPad(s) With Apple Pencil
1. Apple iPad Pro 2021 (11″ & 12.9″)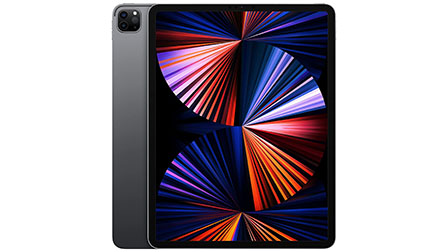 The latest Apple iPad Pro is the most powerful tablet with the latest Octa-Core Apple M1 chip and Octa-Core GPU for a laptop-like or even better performance.
Apple iPad Pro 2021 is equipped with an Apple M1 octa-core processor and has a RAM of 8/16 GB with a storage capacity starting from 128GB. It comes with a 12MP Wide and 10MP Ultra-Wide camera.
Apple iPad Pro 2021 is available in two sizes – 11″ and 12.9″ display with a resolution of 2388 x 1668 and 2732 x 2048 respectively. Except size, display and battery, all other features are common in both 11-inch and 12.9-inch iPad.
It supports 2nd generation Apple Pencil with which one can take notes, highlight documents, create beautiful designs and do more with endless possibilities.
2. Apple iPad 10.2" (8th Generation)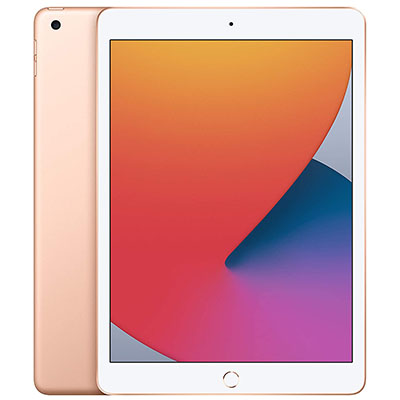 This is one of the best tablets with stylus support that also have other worthy features to make life easier and manageable.
Its price begins from $329, and it opens up huge possibilities for all. It is powered by the revolutionary A12 Bionic processor and is based on the on the latest iPadOS that makes the whole experience amazing.
When the Apple Pencil is paired with the skills of iPadOS, it makes working on this device smooth and productive.
From signing important paperwork to marking up documents to sketch and draw your heart out, everything becomes achievable.
And the amazing fact is while working with the stylus on Apple iPad10.2, it gives the natural pencil feel because that is the level of accuracy and perfection.
The magic of the pencil lies in its tilt function and pressure sensitivity and it assures a complete lag-free and easy operation. Excellence meets convenience while you work with the Apple Pencil on this amazing Apple iPad 10.2 (8th Generation).
3. Apple iPad Air (4th Generation)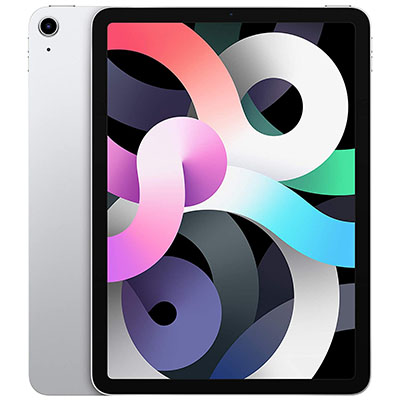 To begin with, let's discuss some of the breakthrough features of Apple iPad Air (4th Generation) and focus on the efficient stylus.
Working on the stunning 10.9-inch Liquid Retina display that sports a smart, all-screen styling is an enriching experience in itself.
As the name suggests, Apple iPad Air is very light and compact and is available in five different eye-soothing hues.
It is powered by the robust A14 Bionic chip with a CPU that is 40% faster, 30% faster graphics, and doubly faster machine learning made possible by Neural Engine.
Based on iPadOS 14, the tablet is designed to bigger and better. It also promises fast and stable connectivity with Wi-Fi 6 and LTE options. With a USB-C cable, the tablet can be easily connected to other devices.
Coming to the stylus part, this multi-tasker is compatible with the 2nd generation Apple Pencil that illustrates and portrays exact concepts and ideas. From taking quick and organized notes to marking screenshots and documents to drawing and sketching, you can do it all with this awesome pair.
Convenience is given a new meaning when you have the time-saving opportunity of smartly converting handwritten notes to types of text. What is more amazing is the responsiveness and accuracy of the pencil.
4. Apple iPad Mini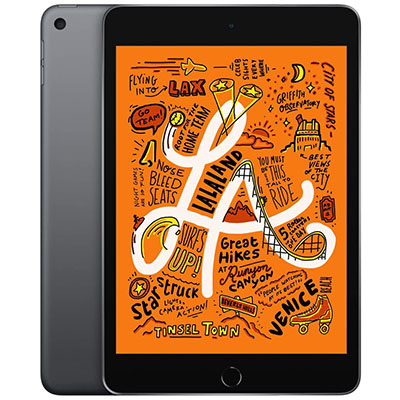 Meant for high-end augmented reality, the possibilities with Apple iPad Mini is vast. This Apple device is loved for its super manageable size and is packed with high potentialities.
With iPad mini in hand, be ready to explore unknown aspects of the virtual world. Be it for serious multitasking or for pure entertainment, Apple iPad mini has it all to do it like never before.
In today's world, where there is a growing demand for stylus, Apple Pencil has actually enhanced the utility of Apple devices even further.
Like all other Apple tablets, this tablet is also compatible with Apple Pencil that opens new avenues for users to achieve greater satisfaction.
5. Surface Go 2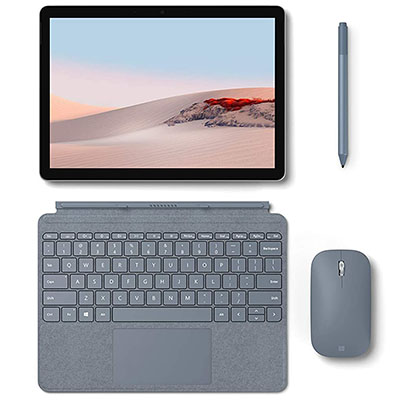 With prices starting from $399.99, the New Surface Go 2 is an incredible 2-in-one tablet that is built to deliver only the best.
Its 10.5-inch, high-resolution touchscreen offers high clarity and brightness. It is very compact and portable and with 10-hours of battery life, it is just what is needed to remain mobile and focused.
This intelligent and next-generation tablet allows more fun and fluidity when coupled with the magically performing Surface Pen.
The Surface Pen lets you use it as naturally as any real pencil with accuracy par excellence without any latency. 4096 pressure points and tilt function gives the highest precision to every single stroke.
6. Microsoft Surface Pro 7 Plus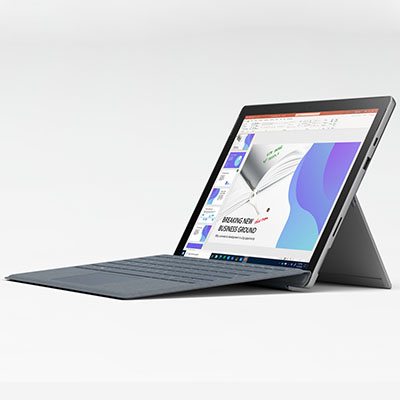 With prices starting from $899.99, Microsoft Surface Pro 7+ is the new, all-powerful, 2-in-1 ruler that is ready to meet all the business challenges with ease.
Marked with immense versatility, this can perform as a laptop and a tablet and even in studio mode.
Keeping up with the demands of today's home-based professionals, it makes conducting video conferences and chats as smooth and simple as never before with crystal clarity and balanced sound.
Microsoft Surface Pro 7+ is compatible with the Surface pen and is undoubtedly one of the best tablets with a stylus. You can sketch and take all the important notes with the perfect collaboration of the stylus with almost no lag.
The Surface Pen is sold separately but is worth the investment. Greater freedom and control make the user achieve greater goals with the Surface Pen. It comes with Precision ink and an eraser.
7. Microsoft Surface Pro X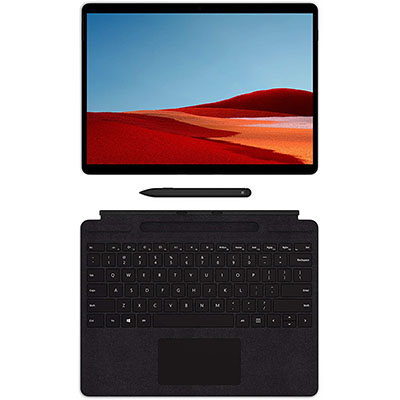 Being ultra-thin in styling, this edge-to-edge 13 inches super performing 2-in-1 tablet from Microsoft is loaded with impressive features.
It aims at redefining mobility with blazing speed made possible by LTE Advanced Pro and up to 13 hours of continuous battery support.
It seamlessly fits within the cover and also gets recharged in the process. Stylus compatibility makes for one of the crucial aspect of the tablet. Working on it with the Slim Pen turns out to be an enriching experience.
The Slim Pen supports great grip and compliments the overall aesthetic of the device. There is a dedicated place for the Slim Pen in the Alcantara keyboard.
8. Microsoft Surface Pro 7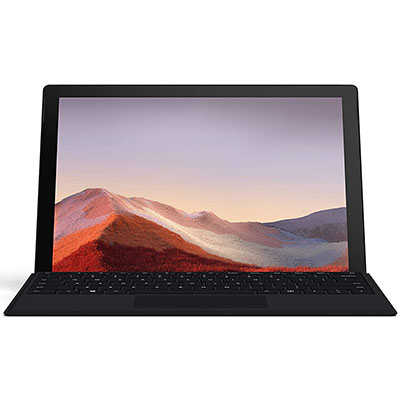 Starting at $675, this is yet another amazing product from Microsoft that promises performance likes never before along with greater possibilities. The processing capacity and the connectivity options are far impressive than most of the available other options in the market.
It is loved for its versatility and lightness of designing and comes with 12.3 inches of touch screen display that makes every representation worth noticing. The very thought of working on the screen with the lag-free and highly sensitive Surface Pen seems to be an exciting idea.
The Surface Pen tends to make working on Microsoft Surface Pro 7 both fun and creative with its almost natural writing ability and great tilt support.
9. Surface Book 3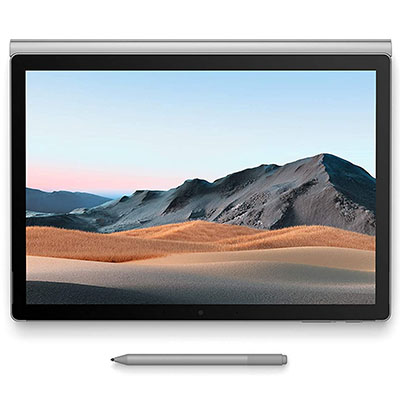 Available in two different screen sizes to choose from, Surface Book 3 is a majestic laptop that is ready to unleash the best.
Powered by quad-core powered 10th Gen Intel Core processors, it is available in 13.5-inch and 15-inch sizes that provide for expansive and highly responsive display.
It is compatible with the Surface Pen, the can be separately bought for $78.99. The natural flow and accuracy of the digital pen allow the user all the freedom to pour all the ideas on the screen, which acts like a real canvas.
Along with being compatible with almost all the latest creative designing apps, the pen can be also paired with Surface Dial.
10. Samsung Galaxy Tab S7/S7+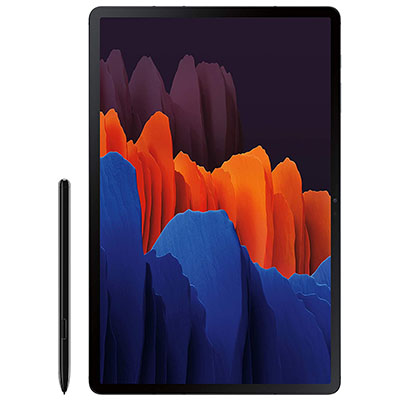 Another recently launched tablet series, that hold a very important place when it comes to the best tablets with Stylus/Pen is the Samsung Galaxy Tab S7/S7+.
The S Pen, redesigned, guarantees low-latency and high productivity. The inclusion of the S Pen acts as an added mileage for Samsung Galaxy Tab S7/S7+. The S Pen, that can magnetically attach itself to the tablets, can do more than just draw and sketch flawlessly.
From marking PDFs to taking down important notes, everything is swift and easier with the S Pen in your hands. The grip is designed to facilitate longer hours of comfortable usage.
11. Lenovo Tab P11 Pro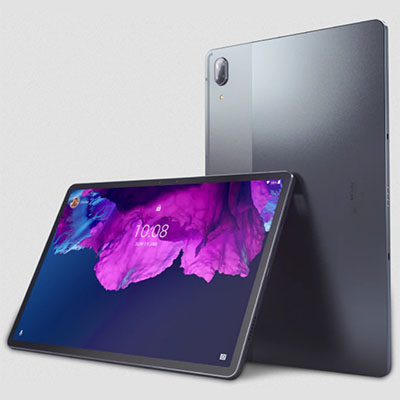 Priced at $499.99, this product from Lenovo is another important mention in this category. With a brilliant 11.5-inch display that is OLED screen, Lenovo Tab P11 Pro promises captivating picture quality supported by great brightness and color accuracy.
Great viewing is accompanied with wholesome audio aided by quad JBL speakers from Dolby Atmos . It sports a smart,dual tone finish and the overall designing is very compact to enhance its portability. It is powered by Qualcomm Snapdragon 730G and is based on Android 10 that lets the machine work tirelessly and perform at its best.
The Lenovo Precision Pen 2 lets the users sketch, paint and create on this tablet seamlessly and make all imagination take shape of reality. 4,096 levels of pressure and tilt detection along with 100 hours of usage makes this an ideal stylus-tablet combination.
12. Samsung Galaxy Tab S6 Lite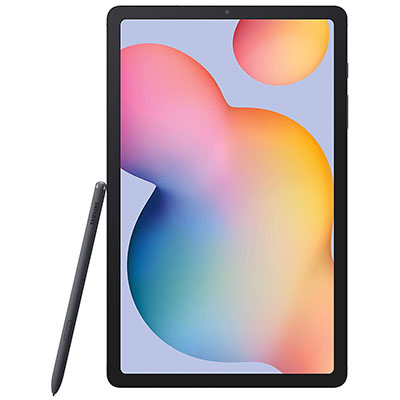 This is yet another worthy release of Samsung that has found a place of prominence in the category of the best Android tablet with Stylus/Pen. This high-performance oriented tablet comes with a brilliant display and is designed to spell style and elegance.
Its included S Pen is one of the greatest attractions for its growing popularity. The S Pen can make everything easier and faster with its perfect pressure sensitivity and low latency. Be it drawing, sketching, or jotting down important notes, this S Pen is sure to come up handy.
Its grip is very natural that makes its usage very comfortable. Plus, the users do not need to worry about the S Pen running out of charge. It magnetically attaches to the tablet and gets charged in the process.
13. Samsung Galaxy Tab S6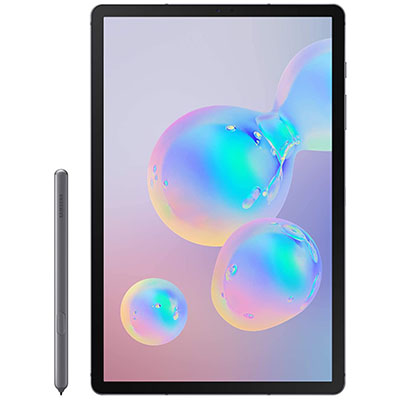 Samsung Galaxy Tab S6 brings a whole lot of innovation and updates to the entire concept of stylus. The device gives a new definition to the very concept of working on laptop with digital pen.
One can be left simply amazed with the richness and abundance of creativity that the all-new S Pen promises to bring. Aesthetically, the S Pen completely merges with the tablet. There is a dedicated magnetic indent in the rear side of the tablet where the S Pen attaches itself.
With comfortable, fatigue-free grip, the S Pen supports super rich technology to make every creation a possibility.
14. Lenovo Chromebook Duet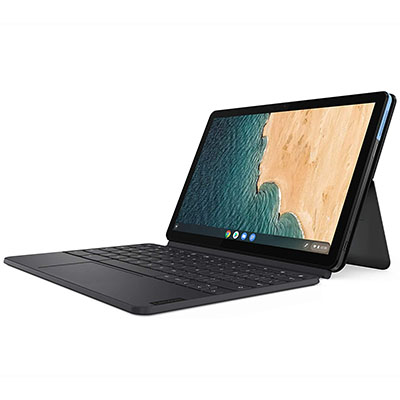 Another important name that needs a special mention here is Lenovo Chromebook Duet. Priced at $289.99, this is one of the most competitive products available in the market owing to its high-end features and specifications.
This ultra-thin and ultra-smart, 10.1-inch, 2-in-1 detachable Chromebook is always ready to perform at its best. This incredible tablet is compatible with a fast and smooth performing stylus that is sold separately. Thus, pairing up the device with the high precision digital pen will surely be worthwhile for a bigger and greater experience.
15. ASUS Chromebook Detachable CM3

ASUS Chromebook Detachable CM3 is the recently released 2-in-1 ChromeOS tablet with keyboard and stylus support. It comes with a USI Stylus that gets charged for a 45-minute use automatically when Garaged for just 15 seconds. One can take quick notes, create sketches and much more with this stylus compatible tablet.
It comes with a 10.5-inch WUXGA display with 1920 x 1200 resolution, 320 nits brightness and 118% sRGB color gamut. If we talk about the performance, it is packed with 2.0GHz MediaTek 8183 octa-core processor, 4GB LPDDR4X RAM and 64GB or 128GB eMMC storage option.
ASUS Chromebook Detachable CM3 has one USB 2.0 Type-C port and a 3.5mm combo audio jack. It is one of the best tablets with stylus you can consider buying under $400.
Verdict
With the increasing importance of stylus in the regular work of people, stylus can no longer be treated as mere accessories. They have in fact become a very integral and useful part of any given tablet. It is up to the users to understand and realize the utility of the stylus as per their daily necessities.
From professionals who are creatively inclined to normal students to every other individual, stylus has become very crucial owing how easy and simple it can make all tasks. Writing, jotting notes, creating images and even marking and highlighting important portions on the screen itself. All of this unthinkable has been made possible by the addition of the amazing concept of digital pen to the already reigning tablets.
There are several factors that need to be decided upon before purchasing a tablet and now the stylus also happens to be one of the crucial factors. It is important to know about the features and flow of the stylus and the range of activities that can be done with it.
Whether the stylus is a part of the tablet itself or needs to be purchased separately, having it in hand can surely prove to be an enriching experience. Choose your tablet and let the stylus open new areas of fun and entertainment for you.