Graphics tablet market is growing at a good pace and is expected to reach USD991.86 million by 2028 from estimated USD536.25 million in 2022 as per reports. As the demand is rising, more players are entering the same market with better features and specs.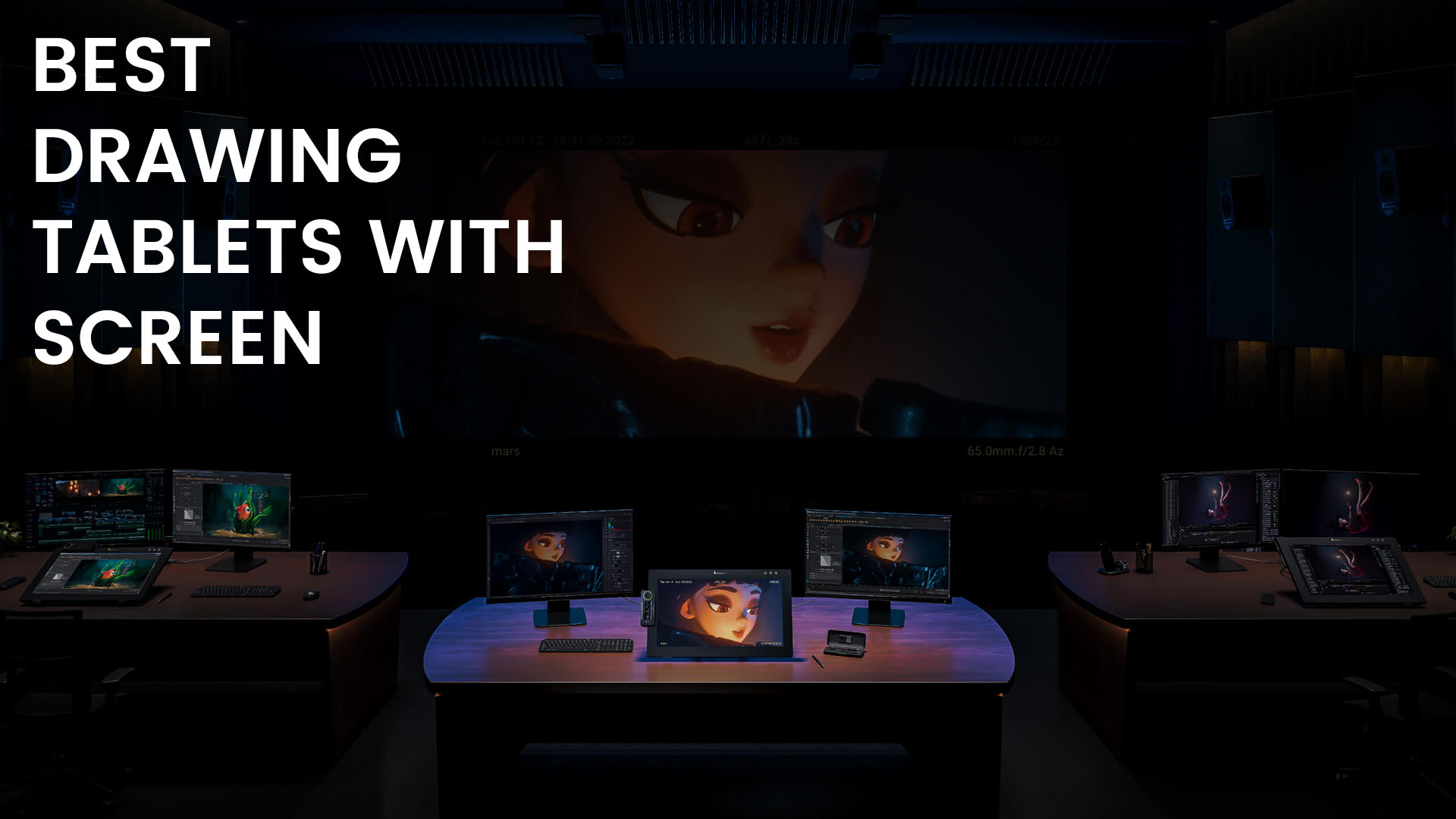 If we talk about drawing tablets, they can be categorized as;
Drawing Tablet Without Screen (Pen Tablet)
Drawing Tablet With Screen (Pen Display)
Standalone Drawing Tablet (Pen Computer)
Let's discuss them in brief. So, the first one are the drawing tablets without screen, the most basic ones for beginners and starts from as low as $40 and goes up to $500(Wacom Intuos Pro Large). The third one (explaining second one in detail below) are the standalone drawing tablets – can also be called as drawing computers. They don't require a computer (as the name says, STAND-ALONE) and you can carry it alone anywhere to create designs.
Coming to the second one i.e. drawing tablets with screen, also called as pen displays are the graphics tablets with display but still they require a computer to get started. In short, you can see the computer screen on tablet and create graphics more precisely and easily. In this article, we'll be discussing some of the best drawing tablets with screen, their specs and more details.
Top Players in Graphics Tablet
Years ago, there was only one player in the graphics tablet market i.e. WACOM. After success of Wacom, other players entered the market – XP-Pen in 2005, Huion in 2011 and Xencelabs in 2019. There are other brands like Gaomon, UGEE, Parblo, etc… but are not as popular as top players.
Wacom is a market leader following Huion, XP-Pen and then Xencelabs. Xencelabs don't have that much market share as they are pricey but their graphics tablets are of great build quality and performance. We recommend Wacom and Xencelabs to professional graphics designers while XP-Pen and Huion to beginners and the ones who are still learning and growing.
Best Drawing Tablets With Screen
We have covered the market overview of graphic tablets and have also discussed the top brands above. Let's have a look at the top best performing drawing tablets with screen below;
1. Wacom Cintiq 16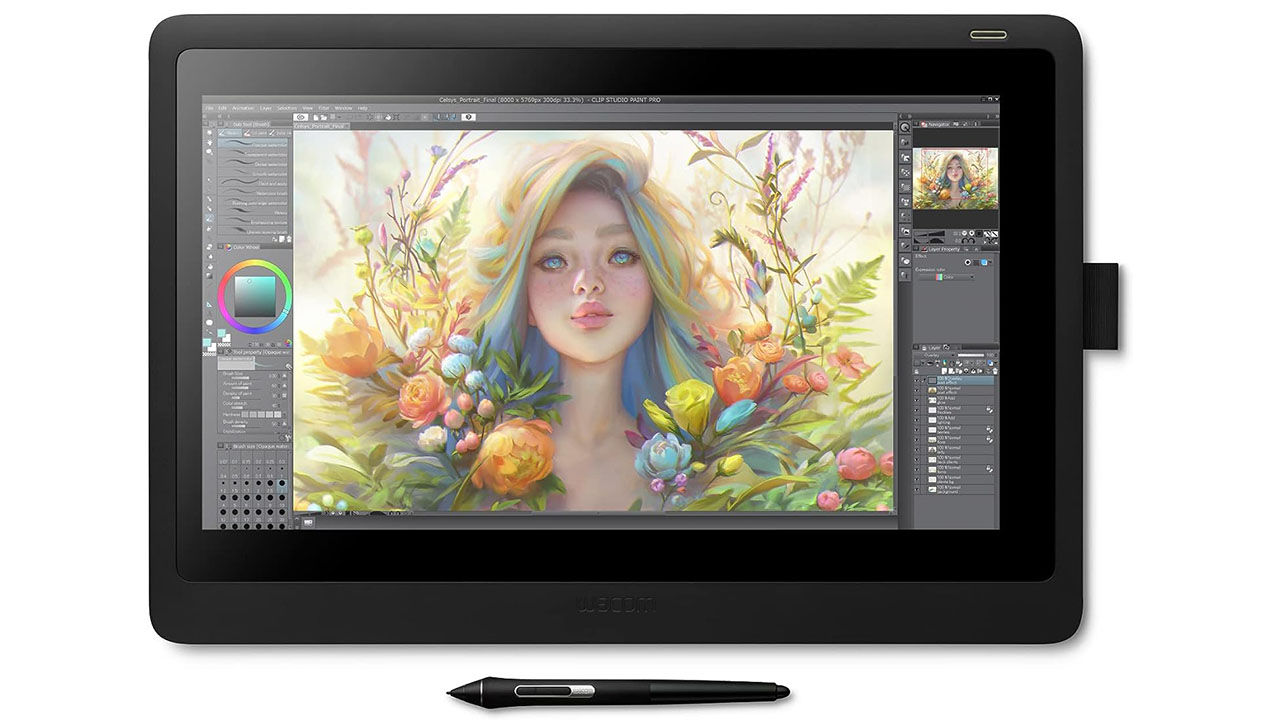 With 15.6-inch screen size, Cintiq 16 still stands at the top as the best drawing tablet with screen. It has a Full HD (1920 x 1080) IPS display with 210 cd/m2 brightness and 72% NTSC (96% sRGB). The dimensions of tablet are 16.6 x 11.2 x 1.0 inch and weighs 1.9kg without stand.
Cintiq 16 comes with Wacom Pro Pen 2 that has 8192 levels of pressure levels, 60 degrees of tilt support, 5080 LPI resolution and 2 side switches. The tablet has 3-in-1 cable port (1.8m is included) and is compatible with Windows 7 or later and macOS X 10.12 or later.
Pros:
Battery-free stylus
No lag
Cons:
Low resolution (No 4K)
No press keys
2. XP-Pen Artist 13.3 Pro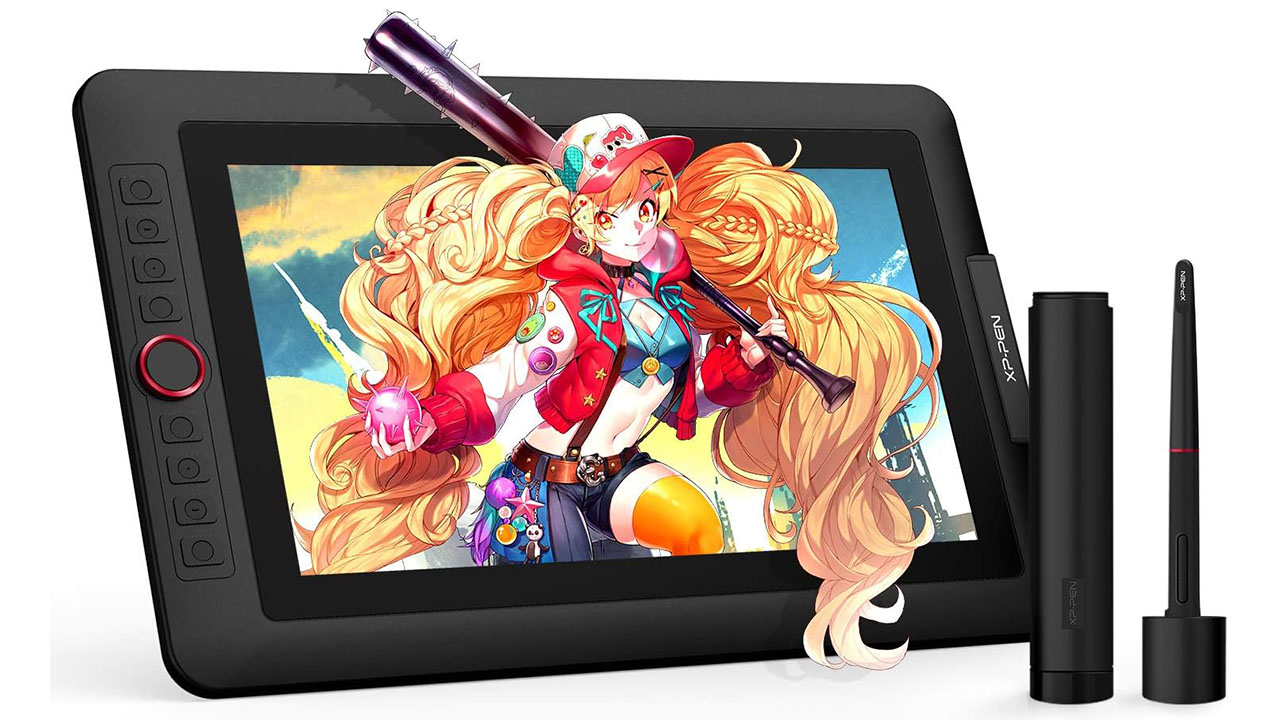 One of the best-selling graphics tablet on amazon, Artist 13.3 Pro comes with 8 shortcut keys and 1 roller wheel. The working area (screen size) of the tablet is 11.6 x 6.5 inch with 1920 x 1080 pixels FHD resolution and 88% NTSC (91% Adobe RGB, 123% sRGB).
The battery-free PA2 stylus comes with 8192 levels of pressure sensitivity, 5080 LPI resolution and supports 60 degrees of tilt. One of the best part of Artist 13.3 Pro is it's compatibility with Chrome OS and Linux along with Windows and macOS.
Pros:
Fully-laminated FHD display
Affordable
Color Gamut: 88% NTSC
OS compatibility
Cons:
Needs 3 ports on PC for connection
3. Huion Kamvas Pro 16 (2.5K)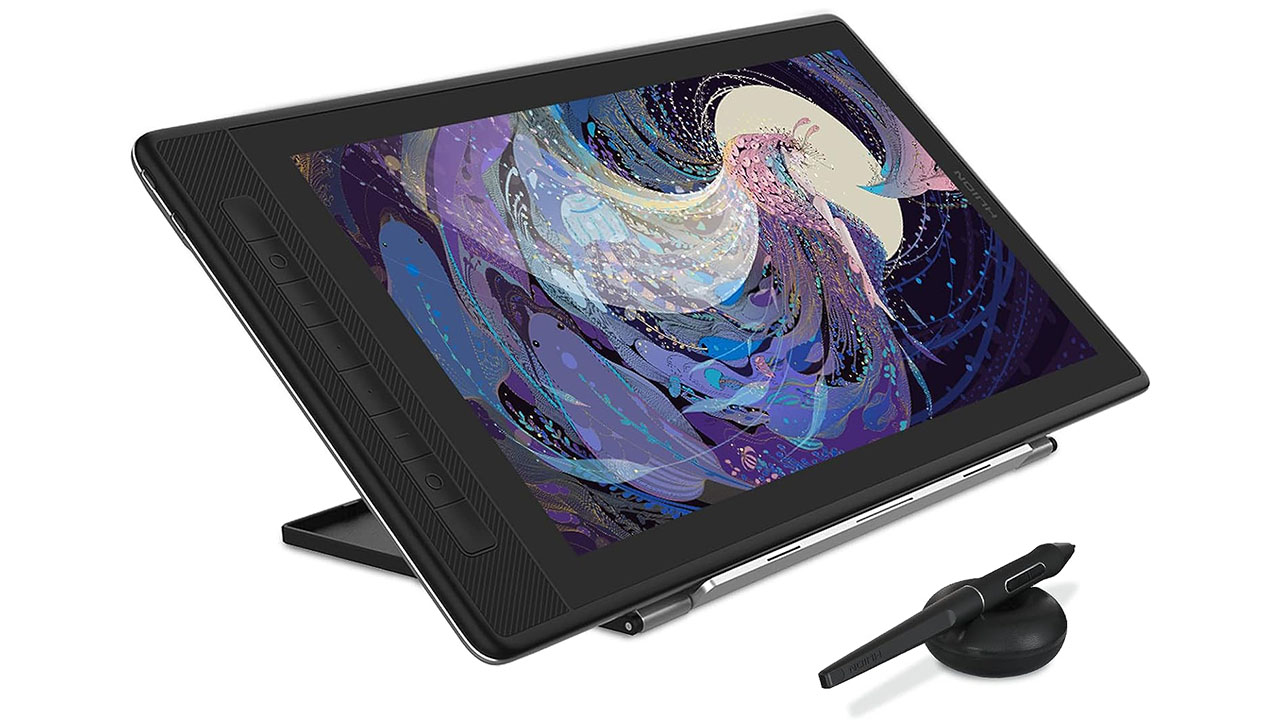 With 2.5K QHD (2560 x 1440) resolution 15.8-inch IPS screen, Kamvas Pro 16 (2.5K) is a perfect pen display tablet for digital artists and graphic designers. It comes with 8 programmable press keys and ST200 foldable stand.
The battery-free PW517 comes with 8192 levels of pressure sensitivity, 5080LPI resolution, 10mm sensing height and ±60° tilt support. You can connect tablet with a desktop PC via three-in-two cable and laptop, tablet or phone via USB-C cable. Kamvas Pro 16 is compatible with Windows, macOS, Linux and Android devices.
Pros:
QHD display resolution
USB-C connection
Affordable
Cons:
USB-C plus power connection is also required
4. Xencelabs Pen Display 24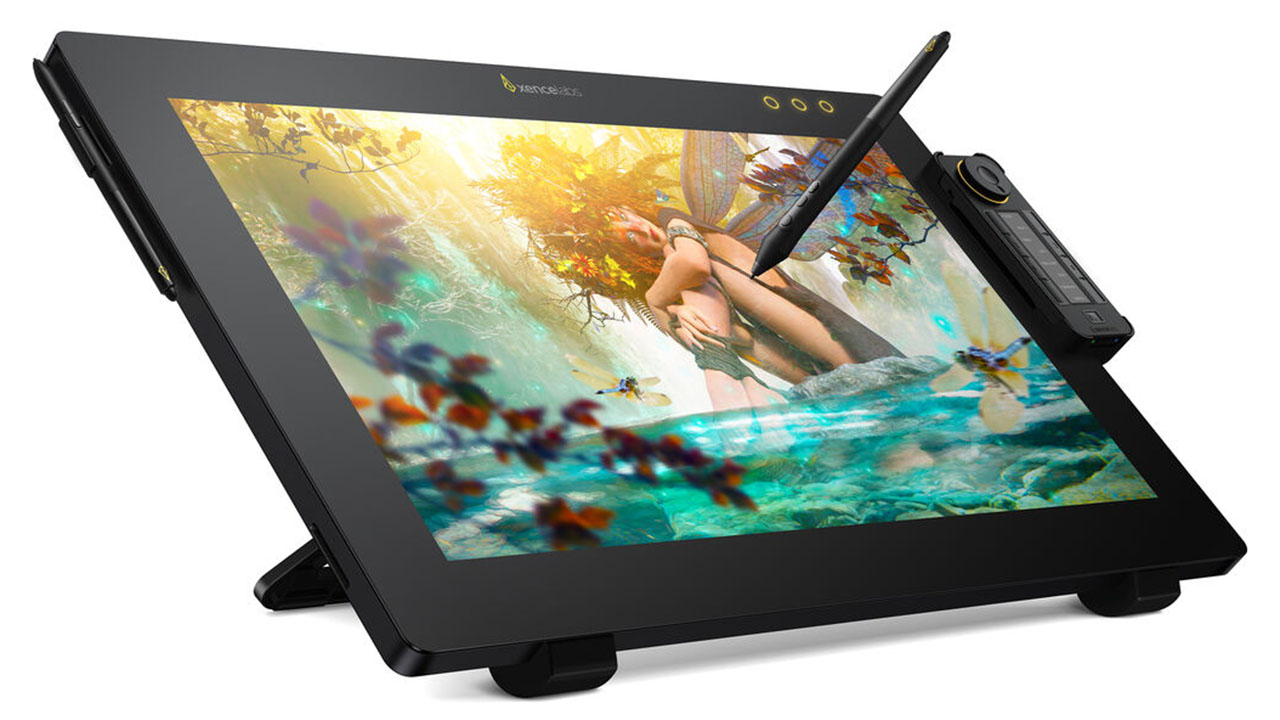 A tablet for studio quality drawing experience, Xencelabs's Pen Display 4 comes with a 4K UHD Pantone and SkinTone validated display. Perfect for professionals, this tablet has active working area (screen size) of 20.75 x 11.7 inch with 330cd/m2 brightness.
One of the most unique part of Pen Display 24 is that it comes with 2 pens – 3-button pen v2 + eraser and Thin pen v2 + eraser. The pen pressure is of 8192 levels, resolution of 5080LPI and a tilt support of 60 degrees.
Pros:
Pantone validated display
Quick Keys
2 Pens
5. Wacom One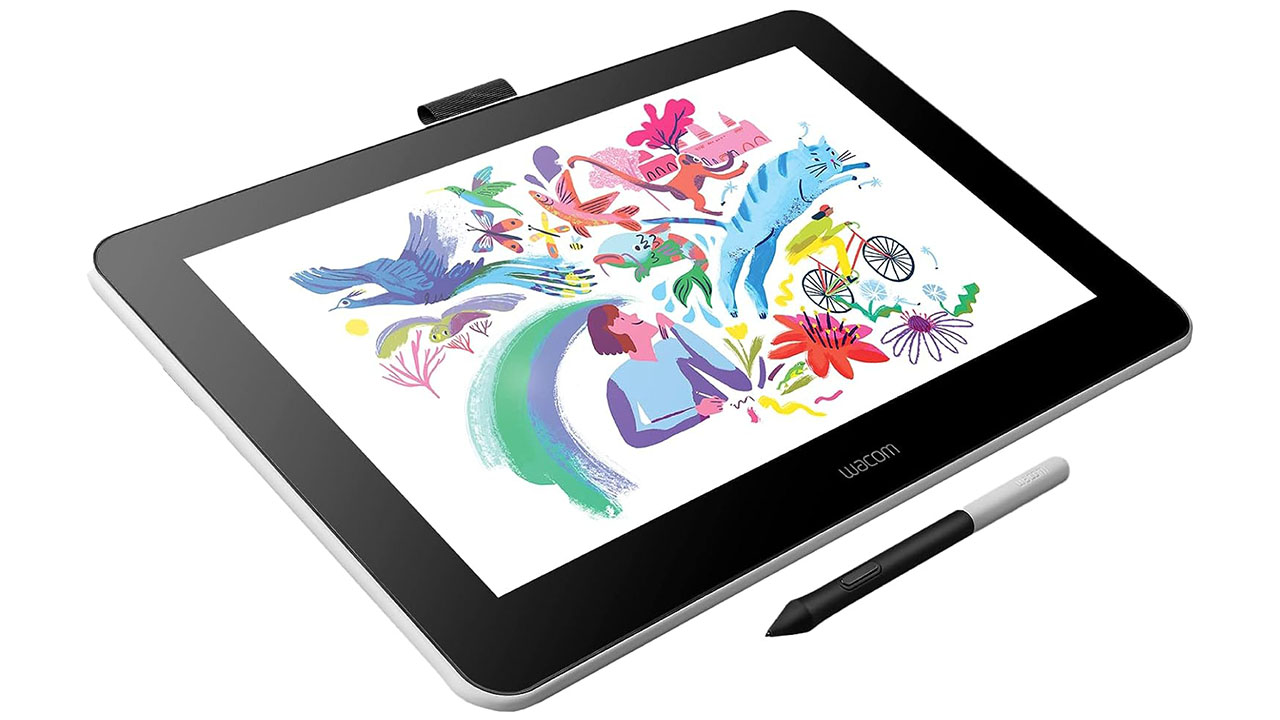 Wacom One is a 13.3-inch drawing tablet with screen for the ones who wants to own Wacom anyhow as it comes with a bit lower specs that Huion and xp-pen at the same cost. It comes with a 1920 x 1080 pixels display resolution, 220 cd/m2 brightness and 72% NTSC.
If we talk about the pen, Wacom One EMR pen has 4096 pressure levels, 2540LPI resolution, 60 degrees tilt support and 26ms of response time. The tablet is compatible with Windows, Mac and Android.
Pros:
Battery-free pen
Good display resolution
Cons:
Low pen pressure levels
Low pen resolution
6. Gaomon PD1161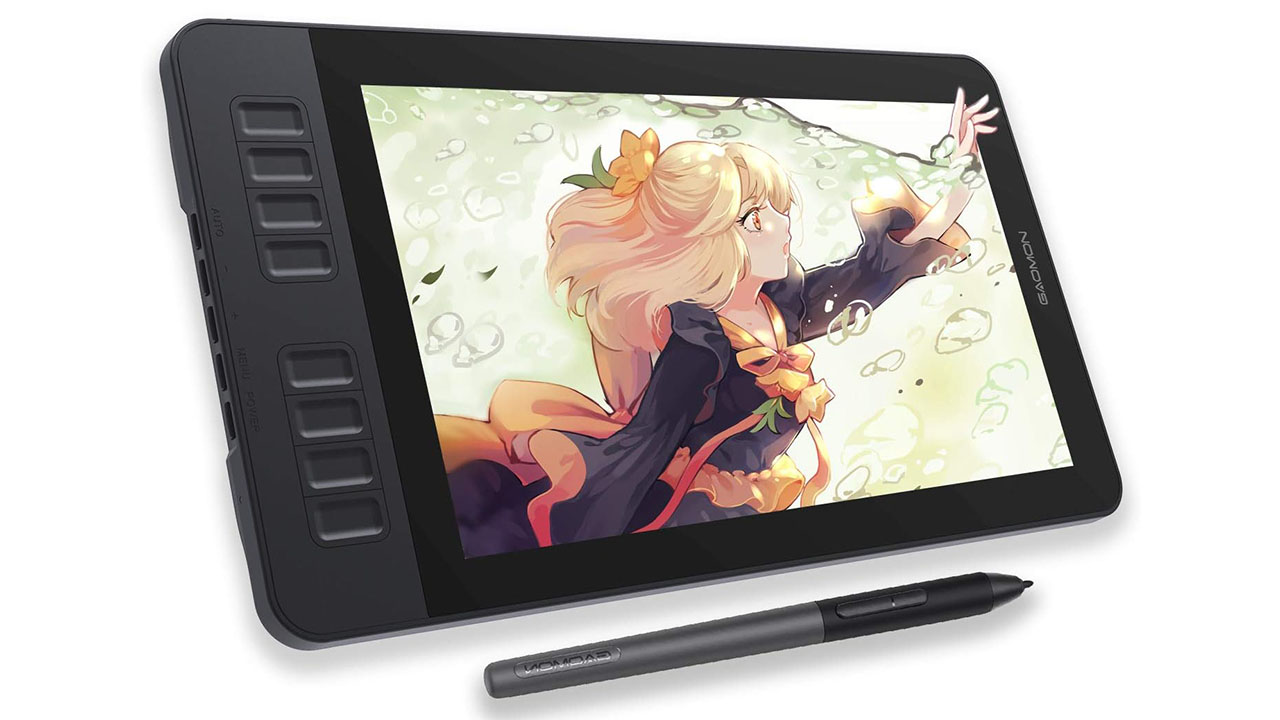 Gaomon PD1161, the portable pen display tablet with 11.6-inch screen, is perfect for roaming artists. The tablet comes with a FHD (1920 x 1080) display resolution, 72% NTSC color gamut and 220cd/m2 brightness.
The stylus with battery-free electromagnetic resonance pen technology has a good pen resolution of 5080LPI (greater than Wacom One), 8192 pressure levels, ±60° tilt and report rate ≥ 266PPS. You will get a pen display, AP50 digital box, 3-in-2 cable, pen holder, 8 x pen nibs, power adapter and a quick start guide in the box.
Pros:
Best value
FHD resolution
Portable
Conclusion
Choosing the best drawing tablet with screen is a bit tricky task as there are lots of options available in the market with the same display sizes in different brands. For example, if we just talk about Huion then there are more than 4 16-inch Huion pen displays. So, we have shortlisted some of the top best drawing tablets with screen above.
Cintiq 16 is the best overall drawing tablet with screen for almost all types of artists and graphic designers. Xencelabs Pen Display 24 is a pricey tablet and is perfect for professional graphic designers while Huion, xp-pen and Gaomon tablets are affordable ones and hence are perfect for good artists as well as beginners.