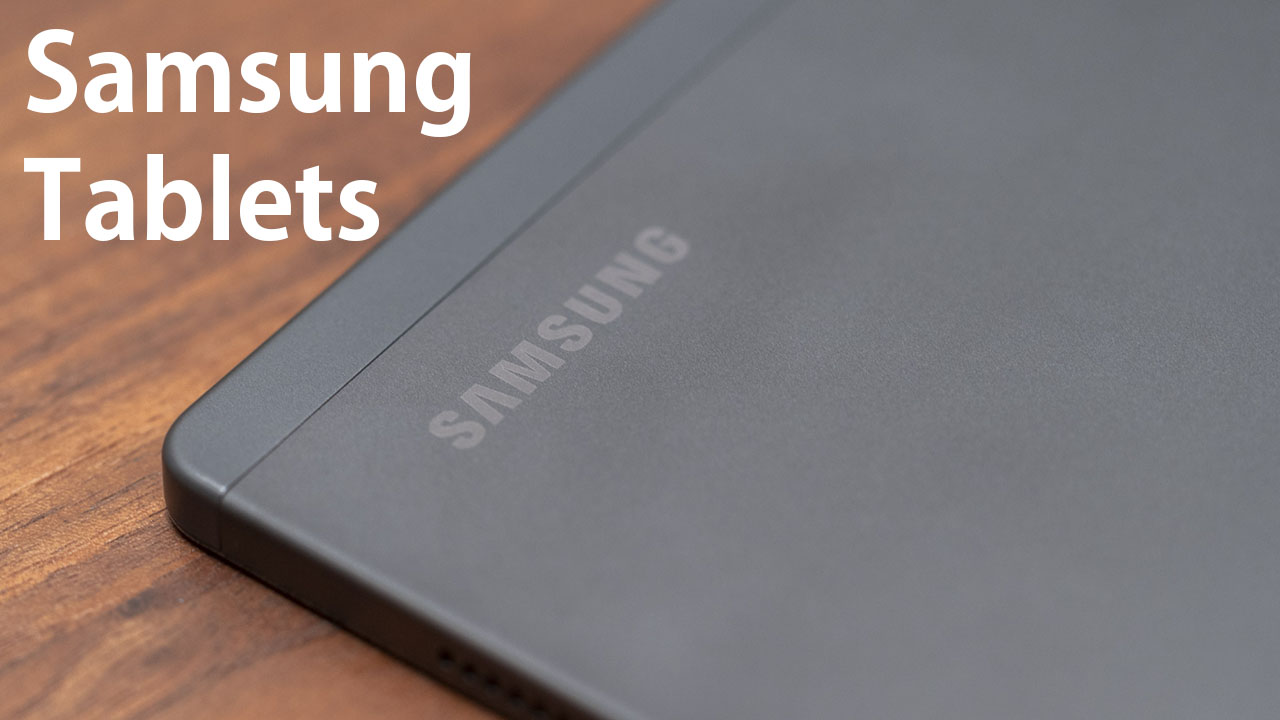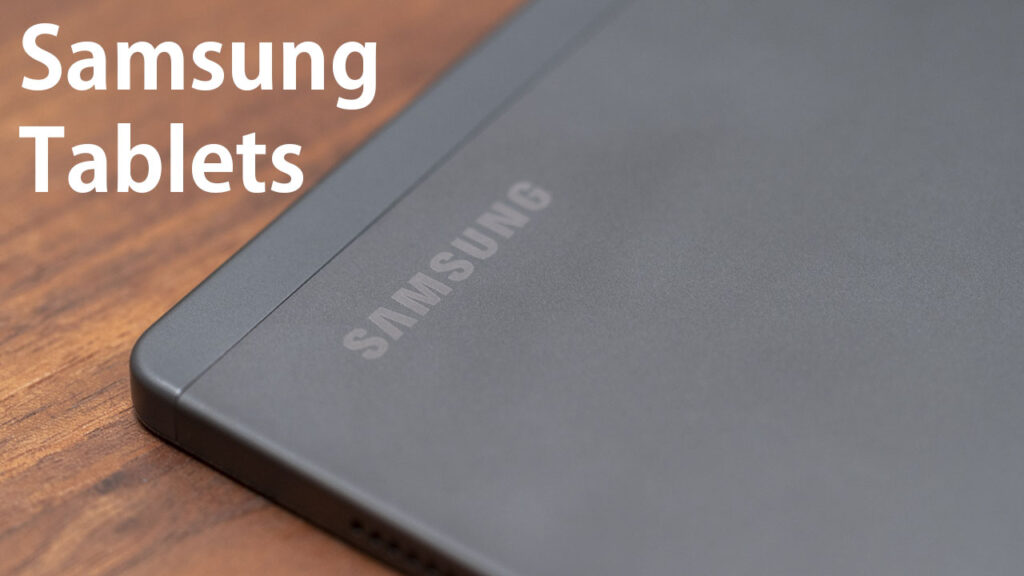 Samsung has made an indelible mark in the tech world for its extraordinary collection of most advanced electronics and tech devices, including tablets and smartphones. Samsung tablets are among the top-rated Android tablets in the market, available in a wide range of choices for almost all categories of people.
The most attention-grabbing designs supported by a high-performing backend and battery long life make Samsung tablets the choicest options among the top few tablet brands.
The South Korean tech giant is constantly working to improve the user experience on its tablets and maintain the overall quality through its apps and technologies. This and many more reasons make Samsung tablets among the best Android tablet brands in the industry.
However, it becomes a cumbersome task to find the right tablet when you have an extensive collection of tablets from Samsung right in front of you. Therefore, it is essential that when you go out searching for tablets for purchase, do a little bit of research on tablets online. It will clear much of your confusion, and as a result, you will be able to find the model that best suits your need.
Samsung gives a good number of options to its users and each one comes with a unique setup, appearance, screen size, and technical configuration. However, a few commonly found things in the best quality Samsung tablets are – speed, trendy appearance, durability, and battery backup.
Best Samsung Tablets For 2023
We have listed the best Samsung tablets for 2023 below that will help you out to choose the Samsung tablet you need. With the tablet details, we've also mentioned the pros and cons of each tablet for additional quick help.
All these tablets are a good buy, so, whichever tablet you decide to choose after reading the reviews, ought to fulfill your requirements and the budget. Importantly, we will keep updating this list so that you never miss out on the latest tablet launched by Samsung.
And at the end, you will find the verdict of our team of tech experts consistently working to help you out.
1. Samsung Galaxy Tab S8 | S8 Plus | S8 Ultra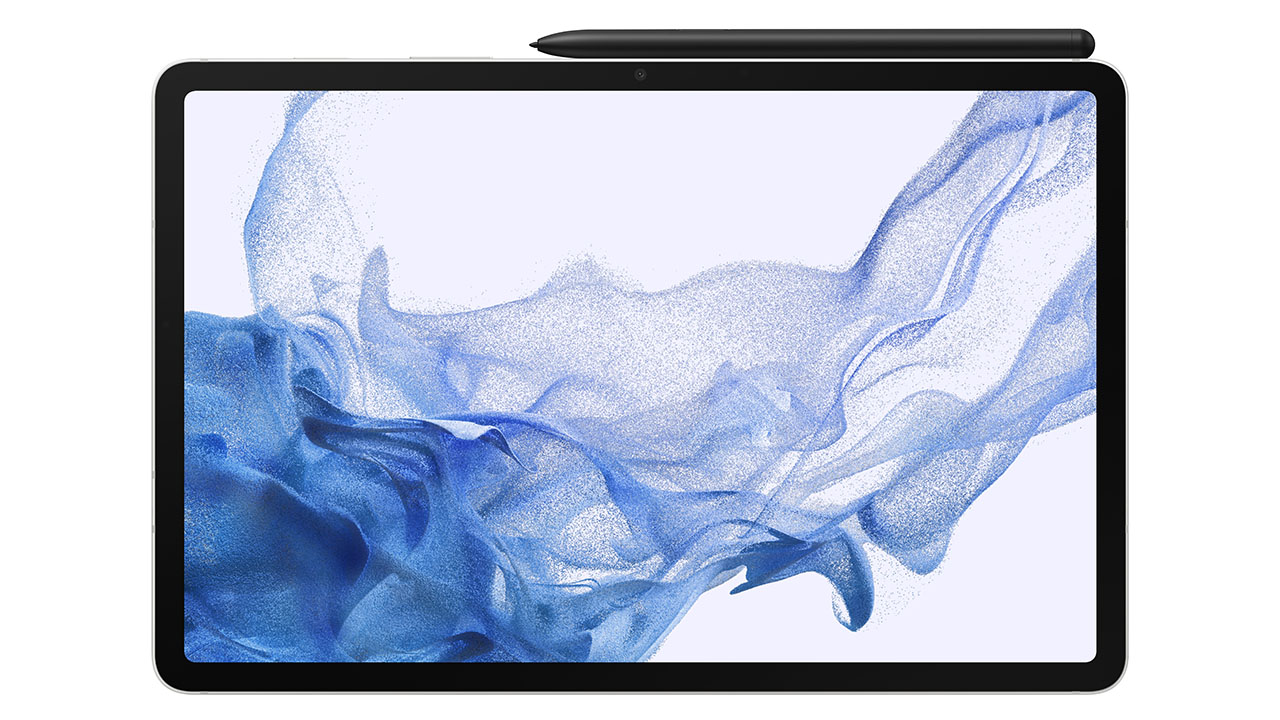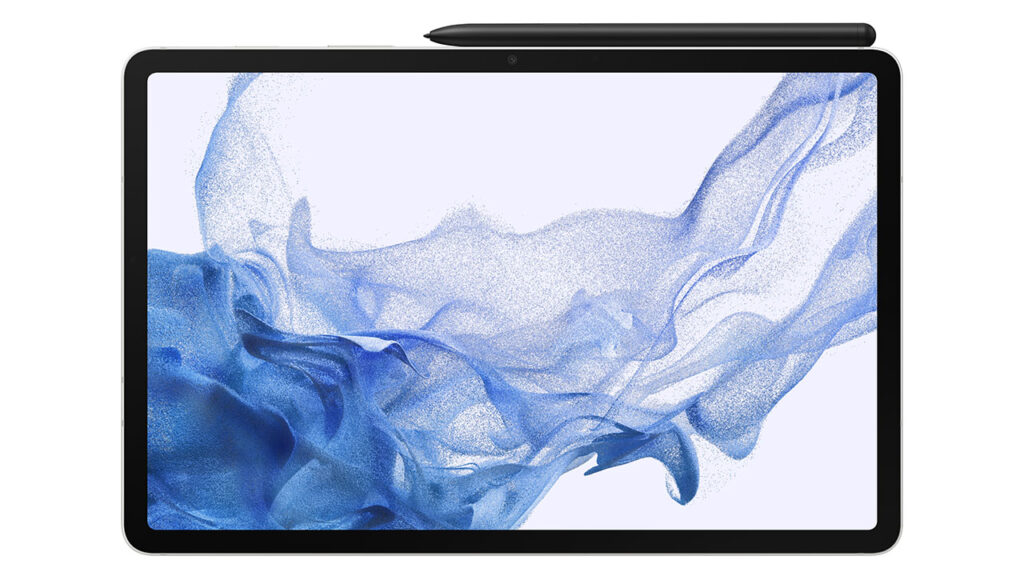 If you have a generally lenient budget, you can go with any of the Samsung Galaxy Tab S8, S8 Plus, and S8 Ultra without a doubt.
They are overall best for your all-round requirements. S8 series tablets are successors to one of the most celebrated S7 tablets by Samsung. Moreover, Tab S8 Ultra is a first of its kind with absolute premium features.
All three tablets run the latest Android 12.0 operating system and are powered by robust Snapdragon 8 Gen 1 octa-core processors (up to 3.0 GHz). All three of them feature 8 GB of RAM storage. However, with Galaxy Tab S8 Ultra, you can choose from 12 GB and 16 GB variants too. They come with up to 512 GB of onboard storage. Not to mention their compatibility with a 1 TB microSD card.
These specifications potentially can offer a seamless and wonderful user experience. Galaxy Tab S8 series tablets feature super-fast WiFi 6E and Bluetooth v5.2. Apart from that, S8, S8+, and S8 Ultra have different battery capacities, display technologies, color options, and much more. Bottom line, consider the price and your preferences as decisive factors to choosing from the three.
Reasons to buy:
Powerful CPU and RAM
Impressive battery capacity with reverse charging
Nice camera and audio performance
Suitable specs for gaming and all your needs
Comes with an S pen
Reasons to avoid:
They are somewhat expensive
2. Samsung Galaxy Tab A8 (10.5″)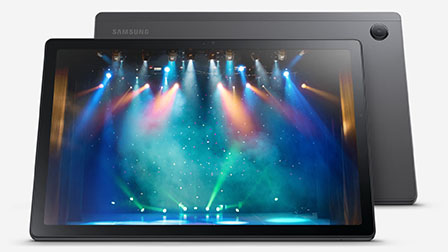 Launched in December previous year, Samsung Galaxy Tab A8 packs an impressive screen, performance, and power in a 10.5-inch tablet.
It is powered by a UNISOC Tiger T618 Octa-core 2GHz processor along with 4 GB RAM.
The internal storage it offers is up to 128 GB with microSD card slot support for up to 1TB extended storage. It's quite slim with only 6.9mm thickness. The Galaxy Tab A8 features a 1200 x 1920 pixels TFT display.
So, if you want a mid-range tablet and budget is not a pressing problem, the Galaxy Tab A8 could be the perfect choice for you in the year 2023. The tablet doesn't come with an S pen or stylus support; making it more affordable.
Reasons to buy:
Quad speakers with Dolby Atmos sound
The combination of specs and latest features make it suitable for families including kids
Reasons to avoid:
Doesn't come with an S pen or stylus support
3. Samsung Galaxy Tab A7 Lite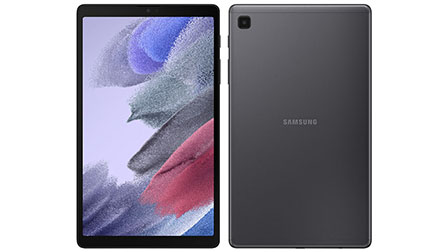 Like S series smartphones, S series tablets also are superior to A series counterparts.
However, Galaxy A series tabs come with affordable prices with pretty much standard specifications. The Galaxy Tab A7 Lite is the best budgeted compact tablet you may want to buy.
It is powered by MediaTek MT8768T Helio P22T and 4 GB RAM. This might seem drastically inferior specs but keep in mind that it's a best-budgeted choice. Samsung has focused on its kids' and business-friendly side on the product page.
That's a clear hint that the company has designed it to be used as a family tablet or for business. The Galaxy Tab A7 Lite features an 8.7-inch screen along with 1340×800 resolution and a TFT display.
Reasons to buy:
Compact screen size of 8.7 inches for entertainment on the go and general usage
Extremely budget friendly
Reasons to avoid:
S Pen is not included
Poor display performance and slow processing
4. Samsung Galaxy Tab S7 Plus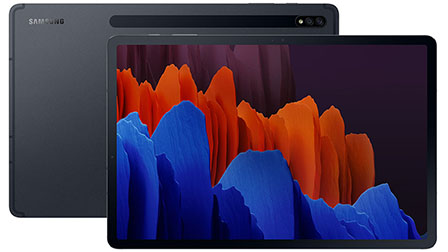 This S series tablet is the best premium choice on our list. If budget is really not your problem, then the Galaxy Tab S7 Plus will fulfill all your requirements with the latest Samsung features, tech, and best technical specifications.
The tablet is powered by Qualcomm Snapdragon 865+ System on Chip along with 8 GB of RAM. It features a 12.4-inch screen with AMOLED display. Also, the screen offers 120Hz refresh rate that produces smooth viewing experience.
The tablet has a battery that will last up to 14 hours of playback on a single full-charge. And not to mention its stunning S pen! It offers 512 GB of onboard storage plus 1 TB of microSD card support.
Reasons to buy:
AMOLED display with a larger 12.4-inch screen
120Hz refresh rate
Qualcomm Snapdragon 865+
Comes with S pen
All the latest and flagship high-end features and specifications
Reasons to avoid:
5. Samsung Galaxy Tab S7 FE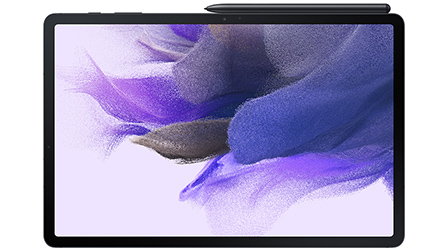 The next on our list is the Samsung Galaxy Tab S7 FE. This fan edition tablet provides the classic S7 tablet experience at quite an affordable price.
That also makes this tablet perfect for entertainment purposes due to its large screen.
The tab features a 12.4-inch display. This specification is fetched from the S7+, the premium device. In addition, it also features a better battery capacity. So, for a mid-range tablet, it's a great choice in an S series of tablets.
However, the tablet compromises on core features of S7 and S7+. It only has 4 GB RAM and is powered by Snapdragon 750G rather than Snapdragon 865+ in S7 and S7+. Moreover, the refresh rate gets halved here with a TFT display instead of LCD or AMOLED display.
All in all, if you're considering going with S7 FE, the rational comparison should be between S7 and S7 FE.
Reasons to buy:
A bigger screen than S7, 12.4"
Longer battery life than S7
More affordable than S7
S pen support
Reasons to avoid:
Compromised features and core specification compared to S7
6. Samsung Galaxy Tab S6 Lite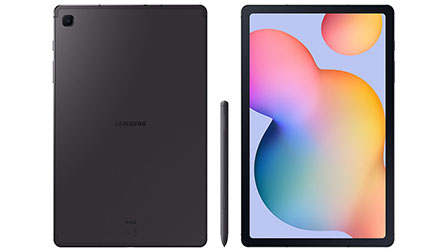 Up next is Samsung's Galaxy S series tablet S6 Lite. This again is an affordable option as a Lite version of S6.
The tablet is more suitable for students because it covers mid-range specifications and features in addition to S pen Support.
As we know, the S series tablets crush their A series counterparts, S6 Lite has an edge over its A series alternative with affordability and S pen support. Also, it features a 10.4-inch screen along with an LCD display and 2000×1200 screen resolution.
It is powered by the company's flagship Exynos 9611 System on Chip and offers 4 GB RAM.
Reasons to buy:
Aluminum finish and LCD display
Comes with S Pen
Affordable and perfect for students
Reasons to avoid:
Not as stunning performance as S7
7. Samsung Galaxy Tab A7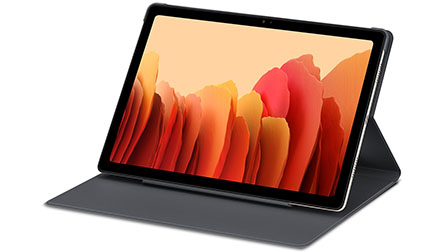 Here comes another tablet from A series' Galaxy Tab A7. This tablet is perfect for people who want a tablet with longer battery life and provides an amazing entertainment experience.
It is powered by Qualcomm SM6115 Octa-core processor and offers 3 GB of RAM. This A series tab has quad speakers with Dolby Atmos, TFT display with 2000 x 1200 resolution and a 10.4 inch screen.
It has slightly poor performance than Galaxy Tab A7 Lite. However, you get a bigger screen here with a better screen resolution in Galaxy Tab A7. All in all, the real battle is A7 vs A7 Lite and than whichever suits your requirements more, compare it with the Galaxy Tab A8.
Reasons to buy:
Longer battery life
Dolby Atmos technology in addition to Quad speakers
10.4-inch screen suitable for entertainment purpose
Reasons to avoid:
Slightly poor performance than A7 Lite
8. Samsung Galaxy Tab Active4 Pro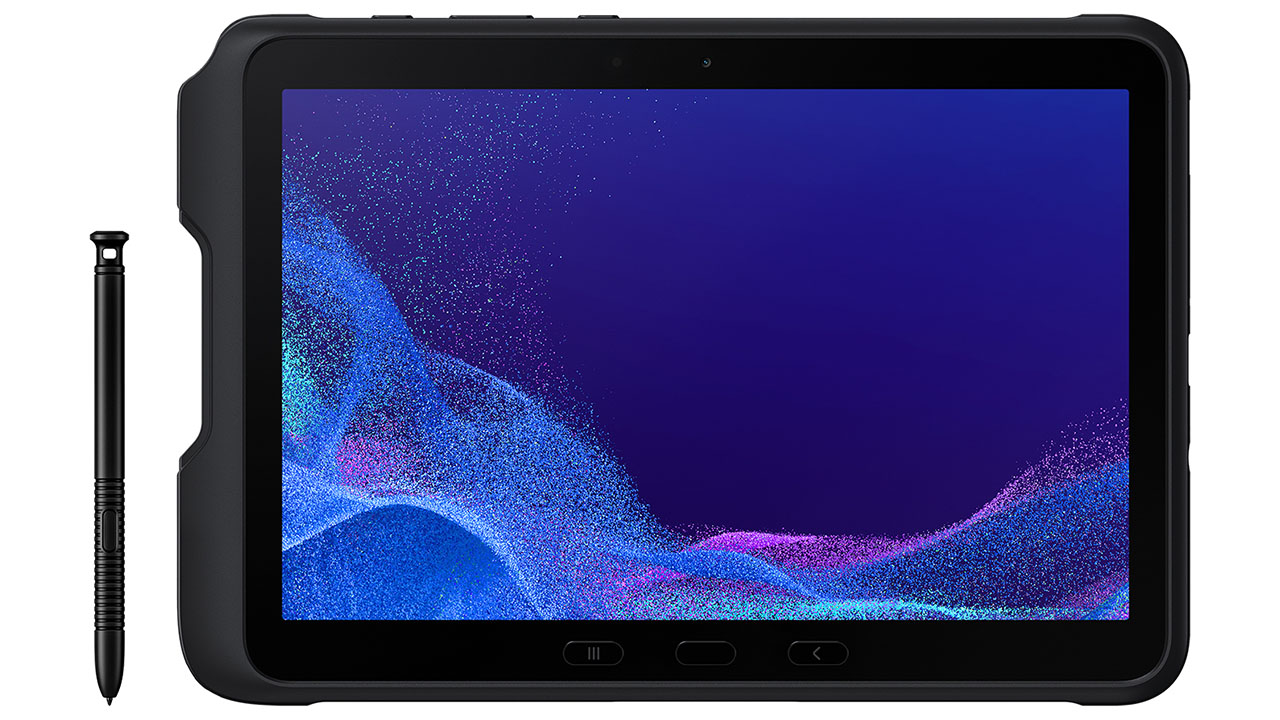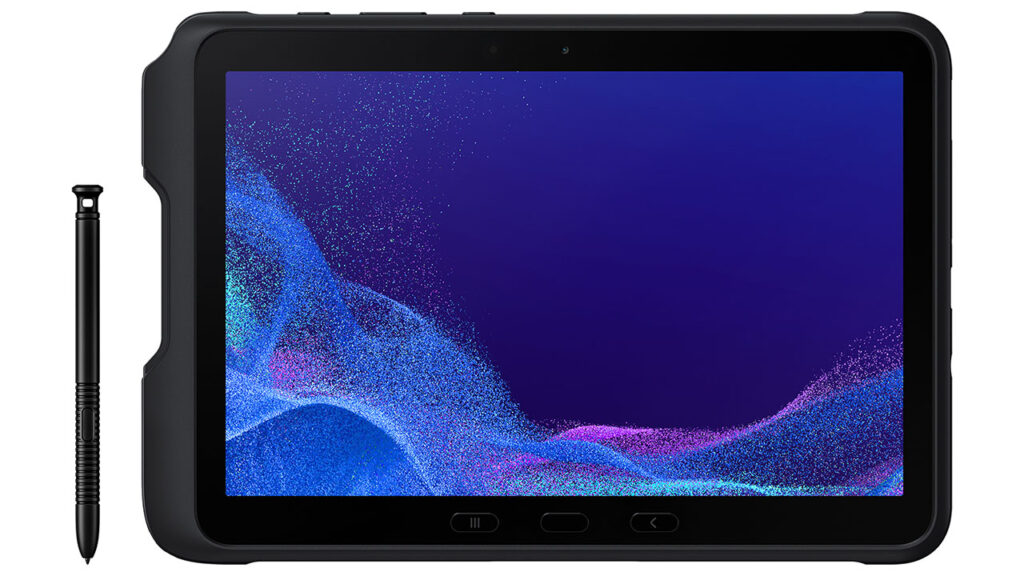 The tablet market is dominated by Samsung and there's no questions about it. If you are considering getting your hands on one, the Samsung Galaxy Tab Active4 Pro is a premium tablet worth all the coins.
Featuring a durable design, the tablet can withstand falls, spills and extreme changes to the weather conditions.
Designed for the frontline teams, the Tab Active4 Pro is a resilient device that can easily tackle demanding work environments. Integrated with a 7600 mAh battery, the tablet supports long-lasting productivity.
Also, it is backed with 5G connectivity to keep you hooked to a faster network support. What further streamlines the wireless connectivity in this tablet is the Wi-Fi 6 support.
A highly responsive touchscreen, one that works even when users are wearing gloves. Integrated with a customizable active key that turns into a scanner or even a walkie talkie as per the needs. Also, the tablet comes with Samsung DeX feature that lets you enjoy desktop productivity on the tablet.
Overall, the tablet packs in all the latest features, technologies and configurations you'd need to support your workflow and stay on top of the game.
Reasons to buy:
Sleek and durable design and build
Integrated with 7600 mAh battery
Supports 5G connectivity
Reasons to avoid:
A little pricey
Set-up can be a little complicated
9. Samsung Galaxy Z Fold3 5G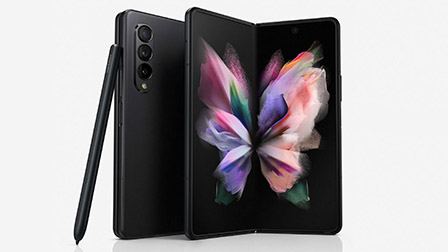 Here comes a smartphone cum tablet by Samsung. Galaxy Z Fold3 has been a big success and still will make huge sales in 2023.
It was launched along with Galaxy Z Flip3 5G. The use of Fold technology at its best.
When unfolded, the Galaxy Z Fold3's screen is 7.6 inch large diagonally. And when folded, it measures 6.2″. Meaning, you get a hybrid device acting as a smartphone and tab. The tablet falls into premium devices by Samsung.
It is powered by high-end Qualcomm Snapdragon 888 with whopping 12 GB RAM. Such a beast combination of CPU and RAM provide smooth and super-fast operations. It is one of the most advanced smartphones by Samsung so you can imagine all the latest flagship features available in Galaxy Z Fold3 5G.
Reasons to buy:
It's a smartphone cum tablet
12GB RAM and Snapdragon 888 processor
S pen support
Reasons to avoid:
It's expensive
The screen size is 7.6" when unfolded. This can be too small for some users.
10. Galaxy Book2 Pro 360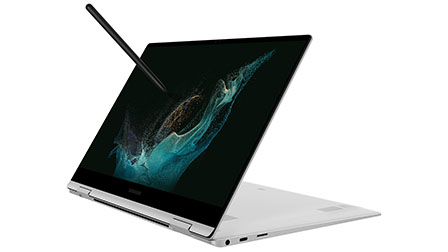 When it comes to tablets, Samsung is a brand that sits in the top 3. Amidst all the available options, the Galaxy Book2 Pro 360 is one worth exploring.
Featuring cutting-edge speed and lightning-fast performance, the tablet streamlines computing experience like no other.
Powered by a powerful mobile processor, the Book2 Pro has efficient response times and stunning graphics that streamline your productivity and performance to the next level. Supporting extraordinary multitasking, the tablet is perfect for intensive users who are seeking all-day productivity and efficient gameplay.
The 360-degree hinge supports mobile workflow and enables you to use the device in tablet mode or laptop mode, depending on what you need in that moment. Featuring a thin and sleek design, it slips into your carry-on without making it weigh a lot.
As for the display, the Galaxy Book2 Pro features an sAMOLED touchscreen display and is available in two size variants – 13.3" and 15.6". Also, the FHD camera with 1080p wide-angle view helps you stay connected on your video calls with your friends, family or business professionals.
Reasons to buy:
Sleek and premium design
sAMOLED responsive display
Responsive mobile processor
Reasons to avoid:
A little pricey
Ports aren't that versatile
Verdict
I hope this article has helped you to choose the best Samsung tablet for you. The overall best choice for Samsung tablet in 2023 is Galaxy Tab S8 Series. It has all latest high-end specs and features which is suitable for everyone. However, if budget is your concern, go with Galaxy Tab A8.
If Galaxy S8 is out of your budget, the next best option is Galaxy Tab S7 FE. Compare both of them and see which one suits your needs and budget the most.
As mentioned in the article, the S series tablets usually crush their A series tablet alternatives. This also means, A series tablets are pretty much budget-friendly. If the Galaxy Tab S7 FE is out of your budget, you should consider Tab A7 Lite. It's a tablet with no S pen support and quite cheaper.
The rest A series and S6 Lite tablets are pretty much affordable. But you have to weigh pros and cons of them and see what suits your needs best.
Lastly, Galaxy Book Pro2 360 is a hybrid tablet and laptop. And on the other hand, Galaxy Fold 3 5G is a hybrid smartphone and a tablet. That way, Samsung also has to offer practical solutions to your needs.
We will keep posting more tablet reviews and news articles. If you still need any help or have questions, you can let us know about it in the comment section below.