When it comes to Android tablets, Samsung always offers a wide variety of options for almost every budget, which might also confuse you to think about which are the best Samsung tablets in 2023. Thankfully, we have prepared a detailed guide to help you make the right purchase decision.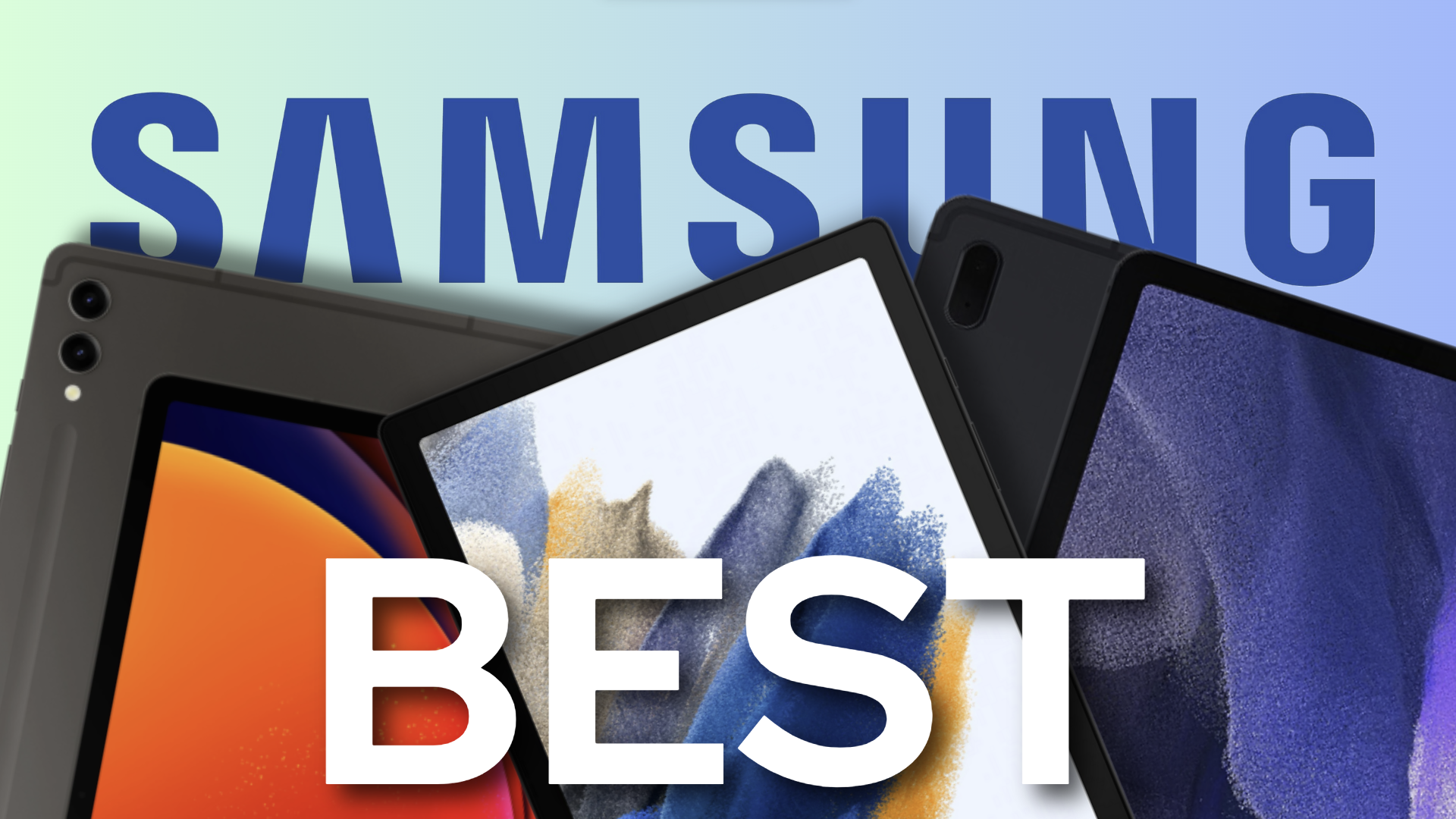 Samsung tablets always come with an excellent display and pretty good hardware. Then, we have prepared this guide on the Samsung tablets to consider in 2023. We have ensured to add the necessary information and the pros and cons of the device to make a better decision.
1. Samsung Galaxy Tab S9 Ultra – Flagship Samsung Tablet
Key Features:
Dynamic AMOLED 2X, 120Hz, HDR10+ display
13Mp main camera, 8 MP selfie camera
Li-Po 11200 mAh, non-removable battery
256GB 12GB RAM, 512GB 12GB RAM, 1TB 16GB RAM
The S9 series is the latest in Samsung's tablet lineup, and the Galaxy Tab S9 Ultra is the flagship Android tablet you can find on the market. Samsung has ensured to pack in high-end technology and some of the most useful software features that will make you fall in love with this tab.
With a 14.6-inch AMOLED 2X display and an IP68 rating, the tab is a good choice for those who love to watch content. Since it has water and dust resistance, you can enjoy this tab in bath or swimming pool.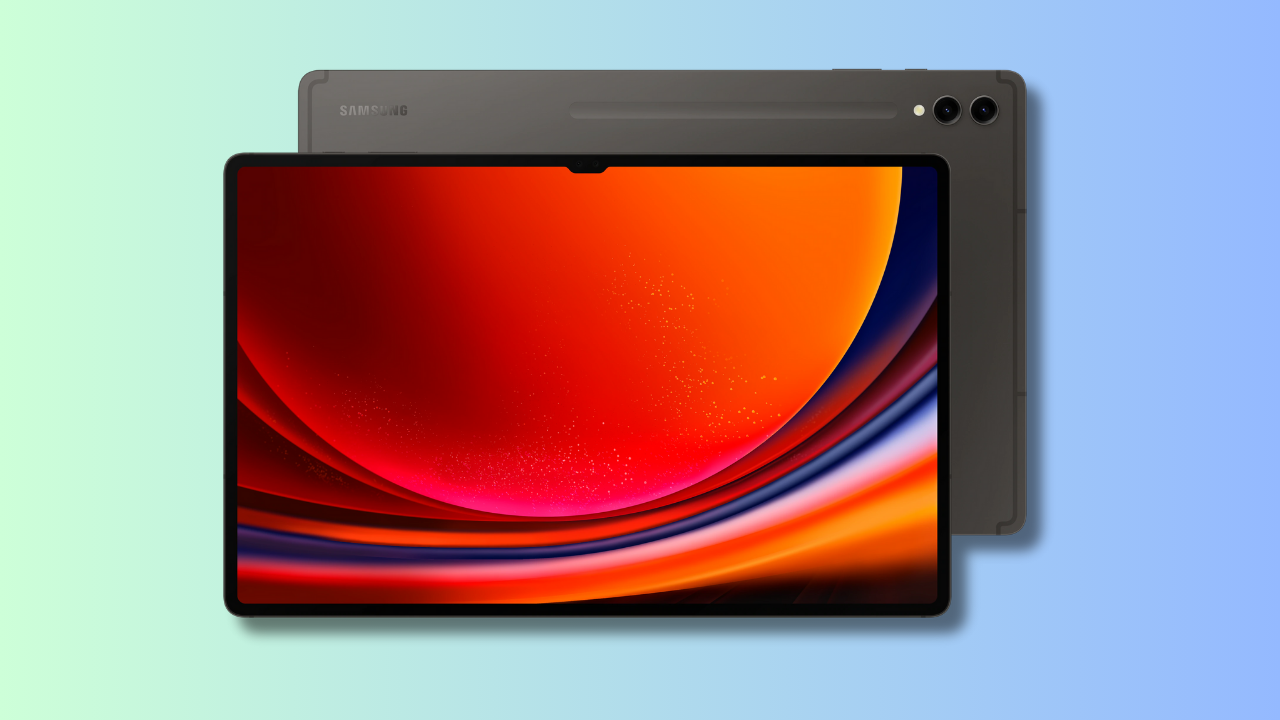 The Tab S9 has an 11,000 mAh battery, translating to a long battery life, even after movie marathons. And if you run out of juice, you can always top up using the 45w WIRED fast charging. This way, you never have to worry about the tab's battery.
You can choose between 12/16 GB RAM and 256/512 GB storage or even 1TB storage, all powered by the top-of-the-line Snapdragon 8gen2 processor. Moreover, you also have the ultra-low latency S pen for all that important note-taking or even for unleashing your creative mind. In other words, this tab helps you be the most productive, no matter what you want it for.
| | |
| --- | --- |
| Pros | Cons |
| Software packed with features | Might feel too big for some users |
| Large and vibrant display | Could have added an audio jack |
| Various storage options | No optical zoom camera |
| Huge battery life with fast charging support | |
Buy from: Samsung
Also read: The 15 Best Tablets With Stylus (Pen)
2. Samsung Tab S9 & S9+ – Premium Midrange Tablet
Key Features
11 & 12.4-inch huge AMOLED display
13 MP main and 8 MP wide camera (for S9+)
8400 mAh (S9) 10090 mAh (S9+), with 45W wired charging support
For those who don't want to go full premium, you have the Samsung Galaxy Tab S9 and S9+ with a great AMOLED display and improvements in the processor and battery. The enhancements introduced to the Galaxy Tab S9 and S9+ have considerably narrowed the gap within the entire product lineup, making it a good deal.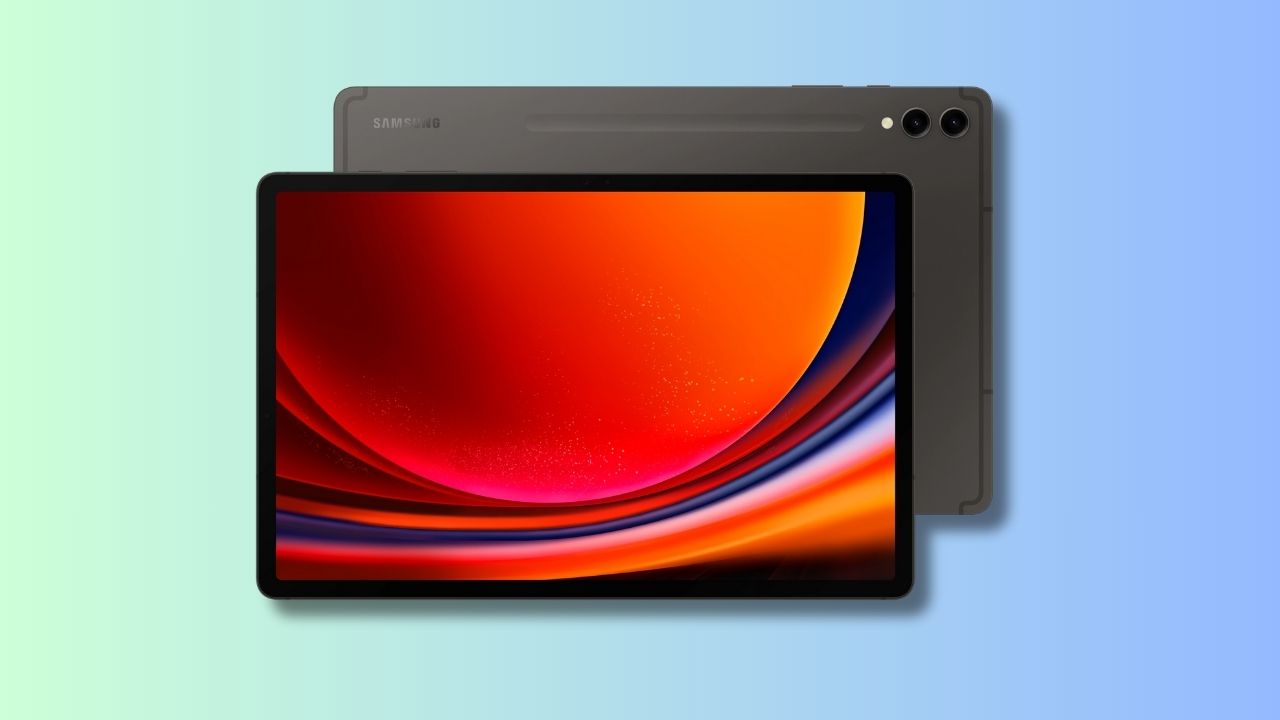 Powered by the same Snapdragon 8 Gen 2 as the Ultra model, these tables only deliver excellent results, whether watching movies, gaming, or productivity tasks. Furthermore, including the S Pen enhances its versatility, allowing for seamless note-taking and creative drawing pursuits.
| | |
| --- | --- |
| Pros | Cons |
| Great, bright display | Bit expensive |
| Good battery life | Not much difference between S9 and S9+ |
| Powerful and latest performance | |
3. Samsung Tab A8 – Best Samsung Midrange Tablet
Key Features
TFT LCD display, 1200 x 1920 pixels, 16:10 ratio (~216 ppi density)
32GB 2GB RAM, 32GB 3GB RAM, 64GB 4GB RAM, 128GB 3GB RAM, 128GB 4GB RAM
Li-Po 7040 mAh, non-removable
8 MP camera
The Samsung Galaxy Tab A8 not only comes under the affordable category but also offers some features you will love. While this tablet is not the best suited for multitasking, it's still best for browsing and other basic daily tasks.
Samsung Galaxy A8 has a 10-inch TFT LCD screen, which is best for the assigned job. Since the device is not a power-hungry monster, as it's powered by an octa-core Unisoc T618 soc, the 7040 mAh batter can easily give you a day's battery life.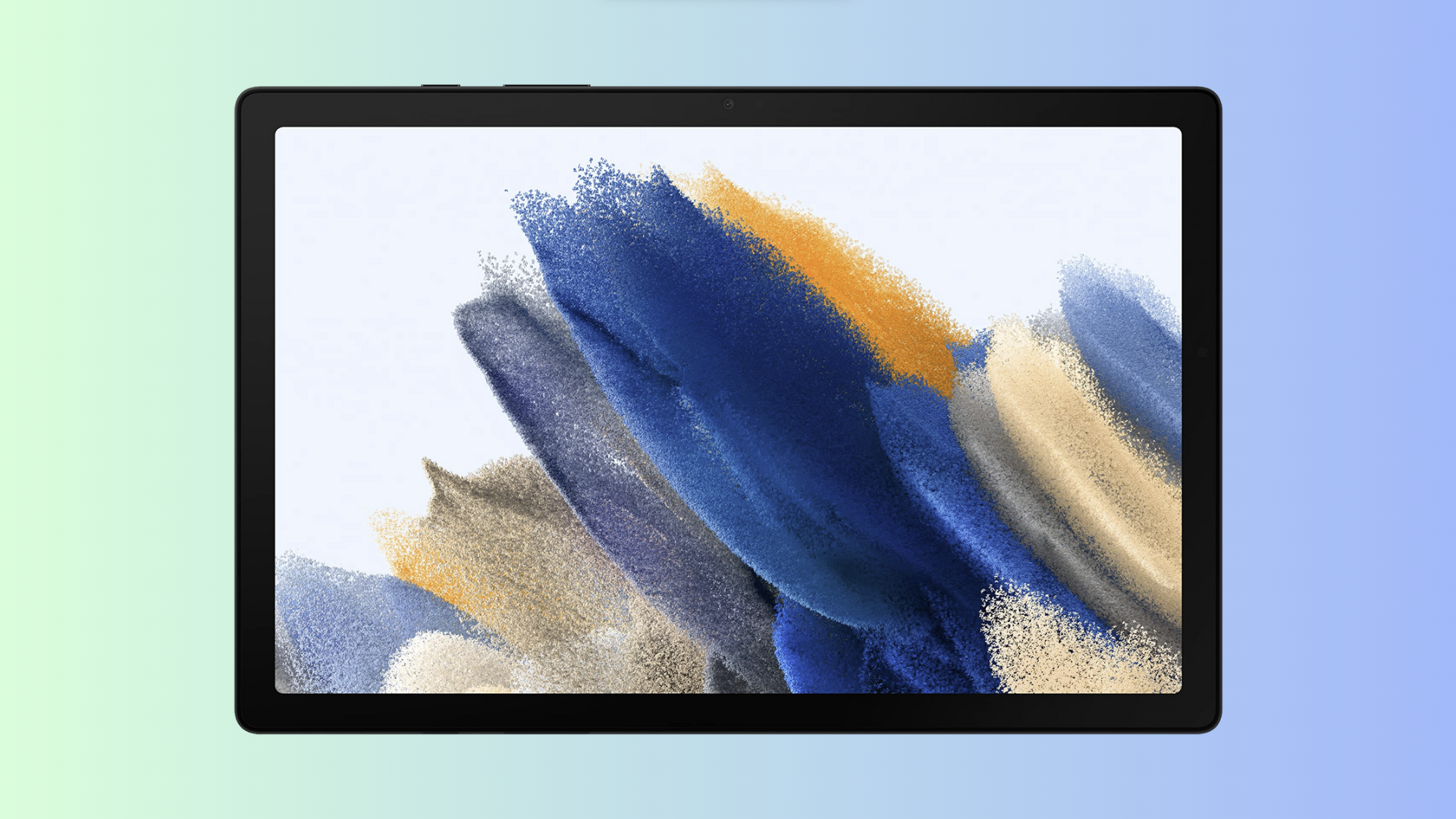 However, getting it back to 100 is painfully slow as the 15w charger is too slow for a humongous battery in Tab A8. If you plug in your device at night before bed, this might not be an issue.
| | |
| --- | --- |
| Pros | Cons |
| Good overall size | Charges very slowly |
| Good battery life | Screen and camera could have been improved |
| Excellent speakers for the price | |
| Pretty good design and build for the price | |
4. Samsung Galaxy Tab S8 Plus – Best All-Rounder
Key Features
Super AMOLED, 120Hz, HDR10+
1752 x 2800 pixels, 16:10 ratio (~266 ppi density)
Corning Gorilla Glass 5
12 MP main camera, 6 MP selfie camera
If you want a premium tablet that also comes under a budget, then the Samsung Galaxy Tab S8 Plus is for you. The tablet has a large 12.4-inch OLED screen that can produce excellent color contrast to make all the content look amazing.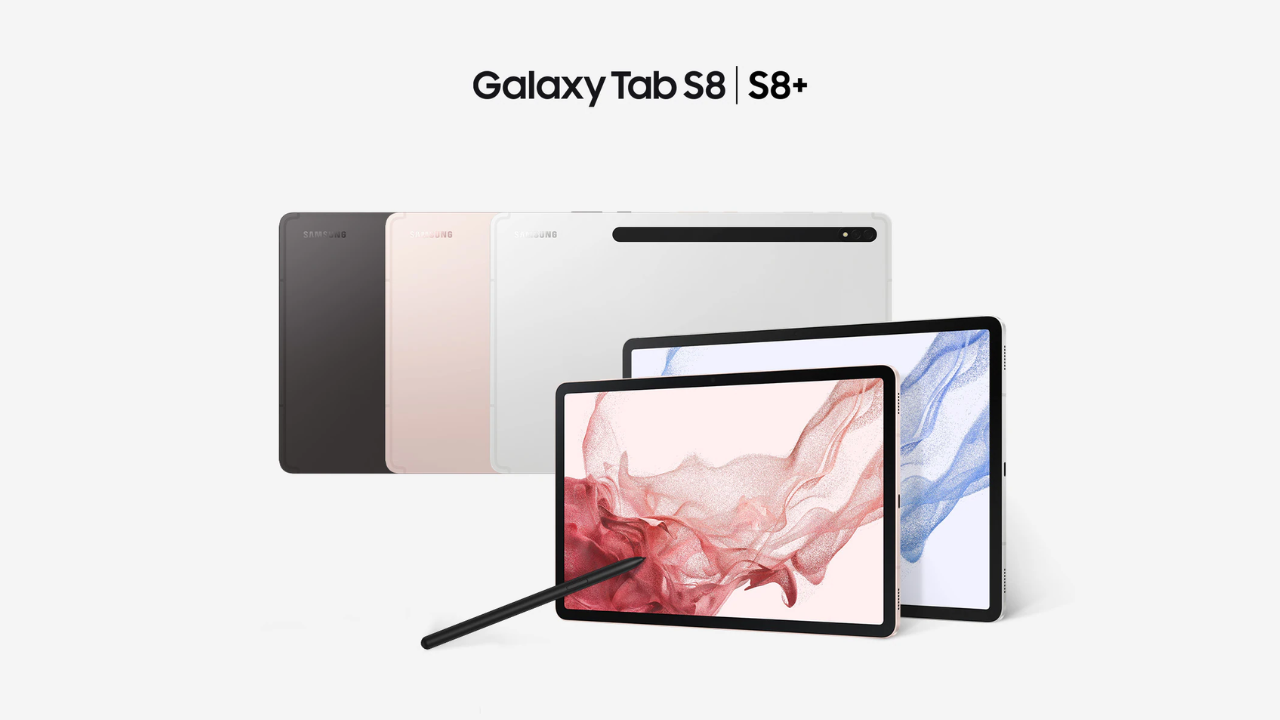 Added to that is the last generation's flagship processor, the Snapdragon 8 Gen 1 chipset that can give you exceptional performance perfect for multitasking and gaming.
| | |
| --- | --- |
| Pros | Cons |
| Tough and durable | Not budget friendly |
| Good for pictures and videos | Bad widescreen ratio |
| Reliable speakers | |
5. Samsung Galaxy Tab S7 FE – The Value Flagship
Key Features
TFT LCD Display
1600 x 2560 pixels, 16:10 ratio (~243 ppi density)
Single 8MP AF camera
Li-Po 10090 mAh, non-removable
Now coming to the Samsung Galaxy Tab S7 FE, another one of the most affordable, this time from the FE series. However, note that this is one of the high-end devices from Samsung. First of all, there is the 12-inch display that makes the tablet ideal for watching movies.
And then, you have a snappy processor, along with the many storage and memory options, that you can use to juggle with all your office files. There is a face recognition feature, too, to ensure your data is safe. In other words, this is one affordable tab suitable for working professionals on a budget.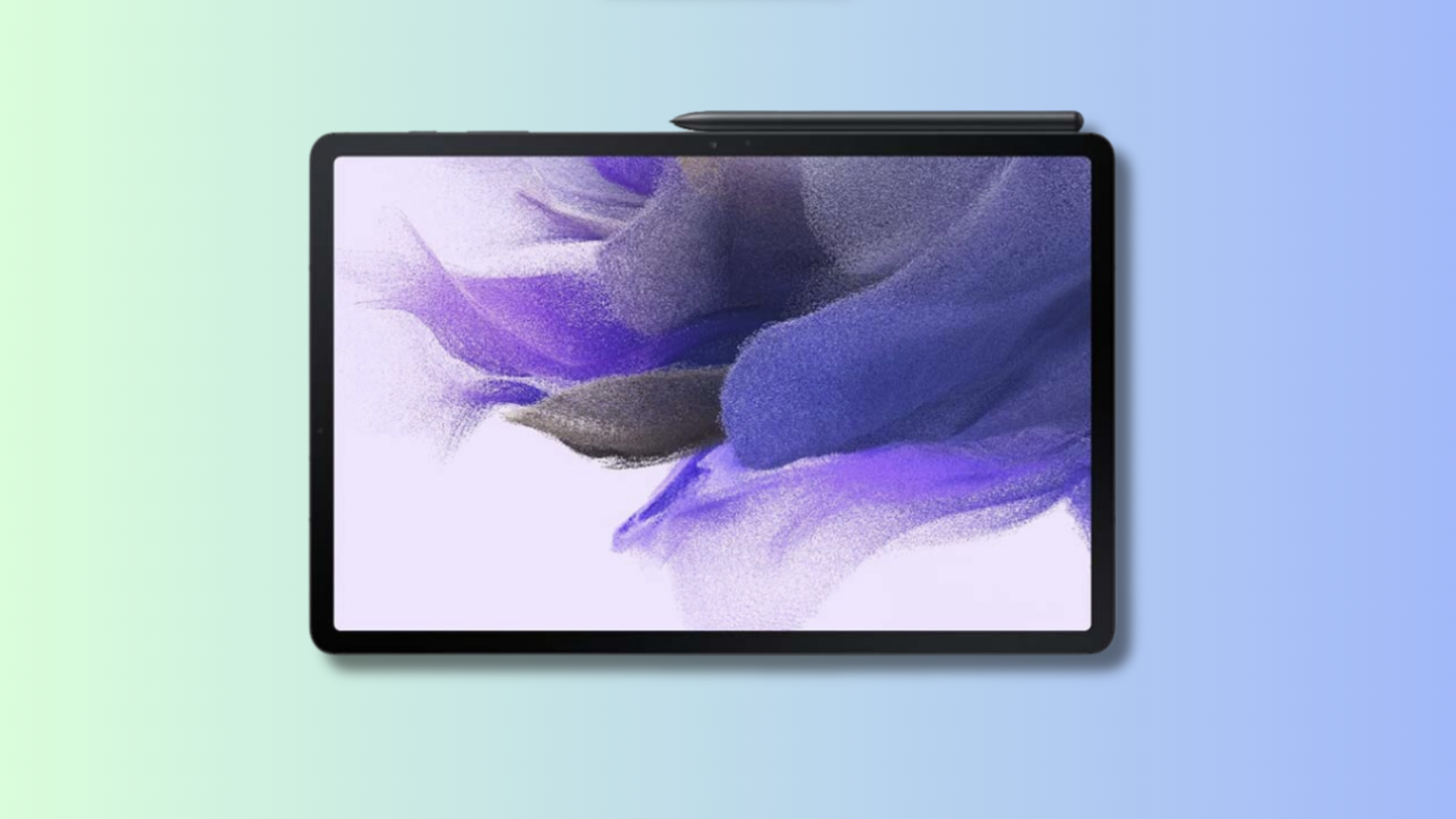 And when you want some entertainment, there are two stereo speakers with Dolby Atmos, so you can enjoy your little break hearing some songs. Or you can just pull out the S pen to enjoy playing some games on your tab.
| | |
| --- | --- |
| Pros | Cons |
| Strong with an aluminum back | Not budget friendly |
| Octa-core performance | Doesn't include a headset jack |
6. Samsung Galaxy Tab A7 – Budget Friendly
Key Features
TFT LCD-display
Li-Po 7040 mAh, non-removable
Single 8MP AF camera
Available in dark gray, silver and gold
The Samsung Galaxy A7 is one of the best options for those looking for a good tablet on a budget. Along with being reasonable, the tablet also comes with some of the most useful features.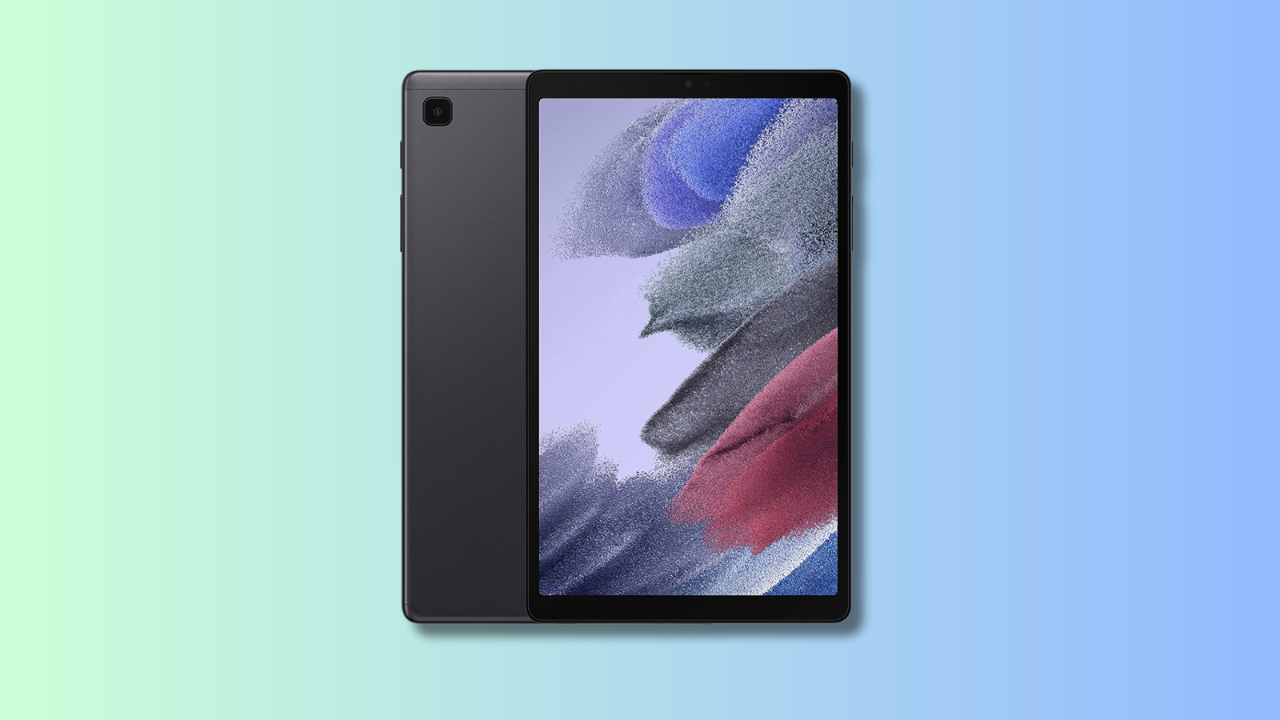 Not to forget, it is stylish too, with its thin bezels. You can even use the facial recognition feature to unlock the device. This one has a battery life of 13 hours, so you can use it all day at work. You even have a USB-C charging facility, making charging convenient and easy.
| | |
| --- | --- |
| Pros | Cons |
| Vibrant and clear display | Poor camera |
| 7040 mAh battery life | Slow performance |
Buy from: Amazon
7. Samsung Galaxy Tab A7 Lite – Best Small Size & Budget
Key Features
TFT LCD Screen 800 x 1340 pixels, 5:3 ratio (~179 ppi density)
Mediatek MT8768T Helio P22T (12 nm) octa core processor
8MP AF camera and 2 MP selfie camera
Available in grey and silver
Li-Po 5100 mAh, non-removable battery
If all you want a new tab for is a bit of reading and browsing through the web, then perhaps the Samsung Galaxy A7 Lite is for you. To mention the size, the tab is just a little bigger than your phone, very much like a phablet. And the tab is very reasonable too.
To mention the performance, this one is built with 4GB RAM and a MediaTek MT8768T CPU, which makes it pretty decent for some basic use. The 5,100 mAh battery lasts for quite a long time too. The tab comes with a camera of 8 MP to give you pretty clear, if not great, WhatsApp dps.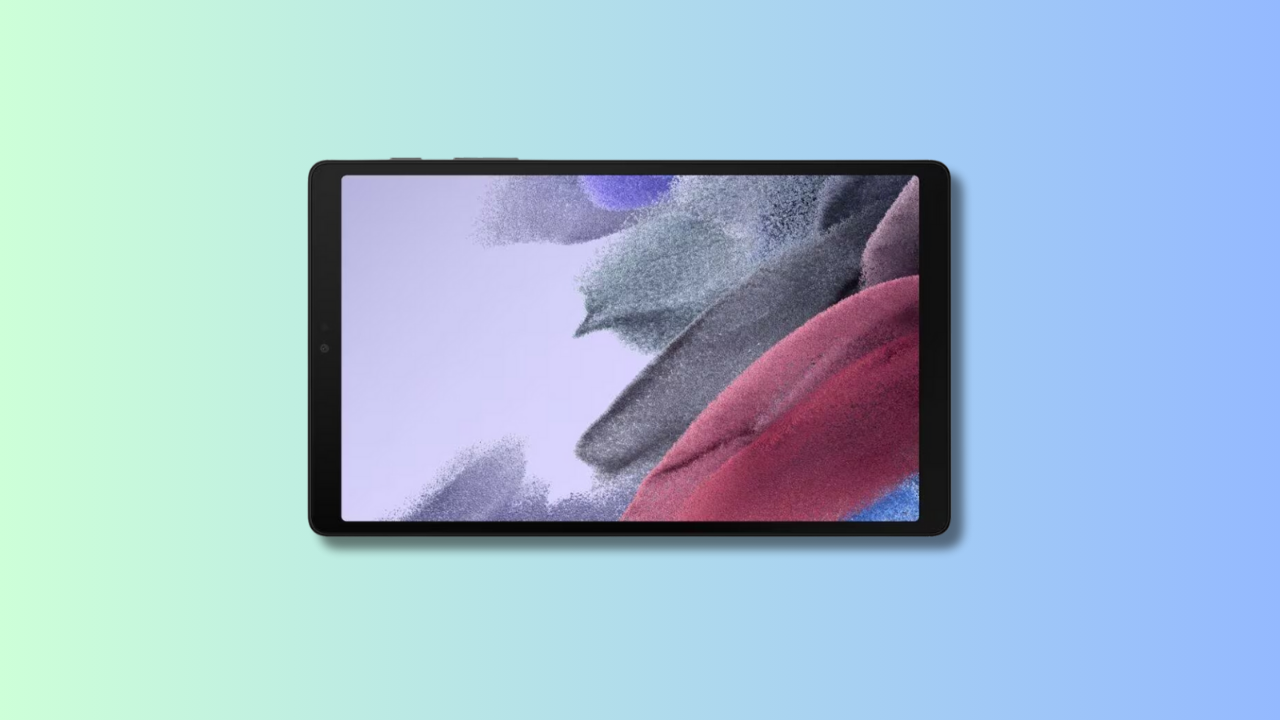 With a resolution of 1340 x 800, it's not like you have a TV-like experience, but you can watch a few videos and movies too. You may, however, need headphones as the speakers are not great either. In the end, remember that this is a basic tab for someone on a budget, allowing you to do some basic things like shopping and browsing on Facebook.
While the tablet is not stunning, it comes with a clean and simple design, making it decent enough to carry with you.
| | |
| --- | --- |
| Pros | Cons |
| Slim with an aluminum back | Mediocre picture quality |
| Convenient size of 8.7 inches | Camera is not great |
Also read: Best Tablets Under $200
FAQs
1. What tablet should I buy in 2023?
One thing is for sure. Samsung with its years of reliability will always be your best bet, in terms of hardware as well as features, both of which make it one of the most durable tabs that you can get.
2. Is there a new Samsung tablet coming out in 2023?
The Galaxy Tab S9 is one that you may want to look out for, as this is one of the newest on the Samsung list. The tab was launched in July 2023 and has features that have given it a place among some of the best Android tablets you have to date.
3. What is the best Samsung tablet for students in 2023?
The Samsung S8 Plus may be a good choice if you are a student. While you may have to get your parents to invest a little more in it, it sure is worth it, with all it has to offer you.
4. Which series is best for Samsung tablets?
The S series, they say, is the best, and not without good reason. The series has tablets with premium designs and some of the most useful features that make it ideal for students and professionals alike. Some are available at affordable prices too.
Conclusion
While the S8 Plus comes with some of the best features but is pricey, the A7 lite comes with a favorable price, but when it comes to the features, you have to compromise. Choosing the right tablet depends on what's important for you and how much you are willing to spend.
So, consider the two, till in the end, you will arrive at what is for you and what should be your best buy. And with that, we hope that this little article helped you and that you will soon have your ideal Samsung tablet.