What can be more exciting and griping than playing the most intense part of digital games on sophisticated gaming tablets that promises all types of premium features? Playing games in tablets have grown in craze and the entire concept has become a matter of great liking nowadays.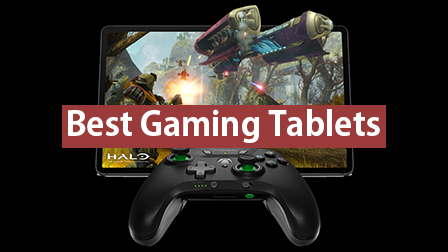 The numerous options that are available in the market in terms of tablets make it alluring and attractive for users to enjoy their favorite games in one of these, to explore the best gaming options.
But, with so many different competitive products, it is a big task to zero down to one particular tablet as per choice. Things get tough with each company promising the best service and satisfaction in terms of usability and productivity.
Here, we have listed down the top 10 best gaming tablets for 2020 based on their features and specifications.
Top 10 Best Gaming Tablets For 2020
Not all tablets can deal with high-end games having great visuals and graphics. For playing such high-end games, a tablet should be rich in performance features like processor, graphics, display, storage, RAM and battery. So, after considering all the factors, the below list of best gaming tablets is compiled.
1. New Apple iPad Pro 2020 – Best Gaming Tablet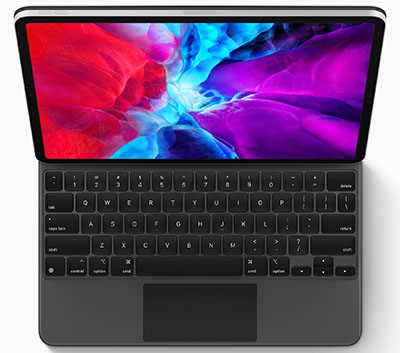 New iPad Pro is meant to capture and transform reality in great detail. With features like Liquid Retina, Pro Motion, and True Tone, the display is at its best while total care is taken for eye protection. For avid gamers, these features come as blessings as long hours of viewing does not cause any discomfort to the eyes.
Also, in this New Apple iPad Pro 2020, AR is at its best. With more realistic object occlusion allowed and improved motion, developers can go for better immersive experiences. A12Z Bionic 8 core graphic processor is the secret to this tablet's excellent performance and blazing speed.
With prices starting from $799, the New Apple iPad Pro 2020 delivers what it promises. So, be ready to explore the best from the world of gaming and animation with this immensely advance tablet from Apple.
2. Samsung Galaxy Tab S6 – Best Android Gaming Tablet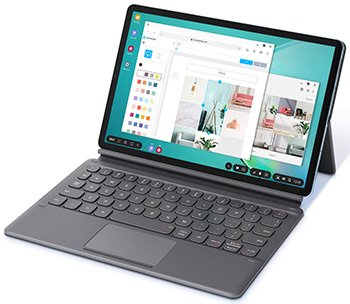 Samsung Galaxy Tab S6 comes with processing power that promises its users the most satisfying and lag-free gaming experience owing to the gadget's breakthrough specifications. This next-generation tablet's Bixby Vision provides for improved depth in learning scene recognition.
Its AI application efficiency is improved by "accelerated neural network processing". Along with these amazing aspects that support the best gaming matters, the tablet is designed to provide ultimate satisfaction in terms of storage capacity. Thus, users have options to select from 6GB+128GB and 8GB+256GB. It also supports SD card for space extension of up to a terabyte.
Powered by 7040mAh battery that can last for 15 long hours, what else is needed to immerse in the world of captivating of exciting games. Meant for ultimate fast and productive performance, Samsung Galaxy Tab S6 unleashes the best from gaming zones.
3. Apple iPad Air – Best Budget Gaming Tablet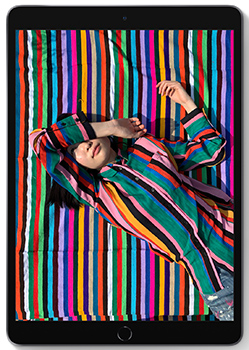 Another remarkable product from the already inspiring and impressive portfolio of Apple, the iPad Air, has it all that is needed to deliver the best to the users. The most respectable point is that the manufacturer always takes care of its customer's well-being along with offering the best from the digital world.
Features like Retina Display and True Tone are incorporated to support easy viewing. So, while enjoying your favorite games, the screen's white balance gets adjusted according to the surrounding lights to provide needed protection to the eyes.
The device owes its striking performance and intelligence to the advanced A12 Bionic Chip with Neural Engine. Gaming is given a new definition with real-time machine learning. Its 4-core graphical engine provides amazing abilities to support the best gaming experience through never-like before AR possibilities.
Prices starting at just $499, this is probably the best gift from this giant manufacturer to its ever-loyal customers.
4. HUAWEI MatePad Pro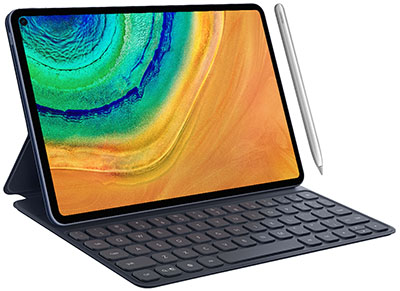 Loved for its sophisticated designing, this classy and most compact device is power packed in its sleek body.
Available in four wonderful color options, its 10.8-inch HUAWEI FullView display offers the best viewing experiences with the highest clarity and vividness. This makes playing games both exciting and comfortable on HUAWEI MatePad Pro.
It is smartly powered by the revolutionary Kirin 990 flagship chipset that provides it with advanced performance and higher efficiency in terms of energy and productivity. With HUAWEI's patent architecture NUP, HUAWEI MatePad Pro is provided with elevated computing capabilities and the most efficient AI performance.
Its GPU-turbo technology-enhanced Mali-G76 MC16 offers the best architectural infrastructure for most engaging and immersive entertainment in terms of visual effects.
Visual effects are matched with equally overpowering acoustic details made possible by the quad-channel along with the quad-speaker sound system. HUAWEI MatePad Pro is the first to support 15W wireless and 7.5W Reverse Wireless Charging.
5. Microsoft Surface Pro 7 – Best Windows Gaming Tablet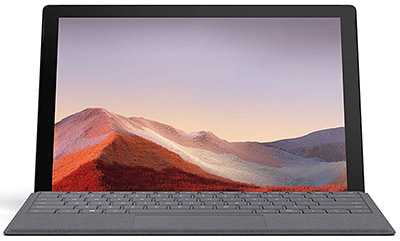 With faster and smarter processing and improved connectivity, the ultra-light Microsoft Surface Pro 7 is loved for its high-level performance and great adaptability.
Built to project versatility and effectiveness, this extremely smart device is powered by 10th Gen Intel Core Processor to support the best of visual and graphical explorations.
The users are entitled to experience the best in terms of performance and connectivity and get the best of entertainment. Be ready for a more personalized experience with Microsoft Surface Pro 7. Its smartness lies in the fact that it can adapt to the user's needs.
To give the best gaming experience for its users, it is loaded with immersive entertainment features to support detailed and vivid representations. Starting at $749.99, it also understands the need for long day hectic work schedule and therefore comes with features like fast charging and Instant Go.
All these, when matched with the most sustainable W-Fi connectivity can surely make the most of every opportunity.
6. Samsung Galaxy Tab S5e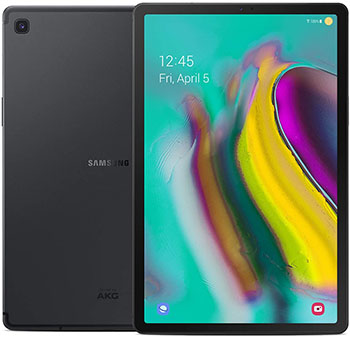 Designed to have the thinnest and sophisticated metal unibody with the mightiest power, Gold, Silver, and Black are the color options available for Samsung Galaxy Tab S5e. Its effective and spacious 10.5 inches sAMOLED Display makes every representation vivid and lively.
Ultimate for entertainment, be it watching movies or playing the most immersive games, Samsung Galaxy Tab S5e offers the richest and engrossing experience. Its quad-speaker system by AKG and Dolby Atmos surround sounds make sure that you miss nothing on the audio part.
Incorporating ultra-beneficial features like integrated Bixby Voice and Family Share, it is tough to find a match when it comes to convenience and performance. It is powered by Qualcomm Snapdragon 670 Mobile Platform and is based on Android OS.
Its 7040 mAh battery is powerful enough to provide assured service for almost 15 hours. With generous storage capacity and highly strong and quick connectivity options, Samsung Galaxy Tab S5e is ideal to enjoy the most engrossing gaming experience.
7. Apple iPad 10.2″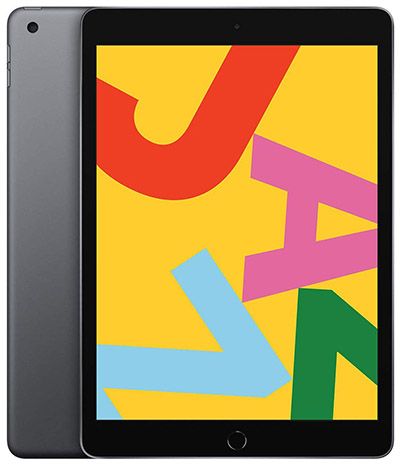 Apple iPad, starting at $329, is known for everything superior and extraordinary in terms of performance. So, when it comes to gaming wishes, be sure to have all the wishes getting fulfilled with this super powerful and productive iPad.
While playing games in this incredibly smart and comfort-oriented device, you might even feel that you are a part of the game itself. Such is the amount of reality and vividness of high graphical representations on the 10.2 inches Retina Display.
Along with the other amazing features and specifications, what comes as a pleasant surprise to the users is the immersive and detailed gaming experience that they get to enjoy. All credit goes to the A10 Fusion chip that makes all these possible.
What is more exciting is the fact that it can be paired with other wireless game controllers like Xbox Wireless Controller and MFi game controller to create a game console.
8. Microsoft Surface Pro X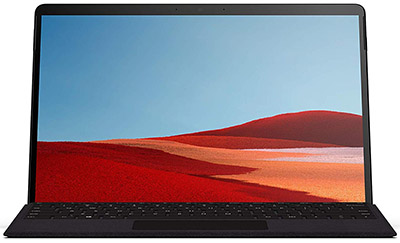 This ultra-slim, 2-in-1 versatility Microsoft Surface Pro X is loaded with numerous high end and smart features and aspects that make it the ultimate choice of the hour.
It runs on Windows 10 Home and is compatible with all the latest web-based functions like Office 365, Microsoft Edge and Chrome.
Along with completing all the important work, if you like to indulge in some gaming activities, then Microsoft Surface Pro X can make a good companion. Powered by Qualcomm, the Microsoft SQ1 processor delivers it with great efficiency to perform multitasking.
Fitted with the Microsoft SQ1 Adreno 685 GPU, it promises a lag-free gaming experience. Its 13 inches seamless PixelSense display touchscreen depicts everything in great clarity and fluidity.
It is built to provide blazing fast connectivity through LTE Advance Pro and is available in varying storage capacity options to choose from. Also, to make it a whole day companion, it can perform for 13 long hours on a single full charge.
9. Apple iPad Mini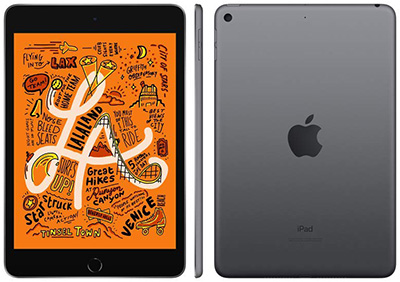 Built to achieve the best, the name itself is sufficient to qualify among the winners in this particular category. With immense power and capability, Apple iPad Mini is everybody's favorite owing to its compactness and high-end performance.
The device is the best on-the-go companion that can allow exploring new horizons with its excellent performance. Thanks to the A12 Bionic chip with Neural Engine that provides it with its incredible power to do everything intelligently and in the best manner.
Real-time machine learning helps iPad mini to understand patterns, predict and pick up from experience. It is powered by iPadOS that enables users to enjoy the completely smooth iPad experience without any compromise.
Thus, users can enjoy console-like graphics while playing immersive games on the iPad Mini. And the fact that it comes with fast Wi-Fi and Gigabit Class LTE connectivity and long battery life are additional gaining factors for avid gamers.
10. Samsung Galaxy Tab S4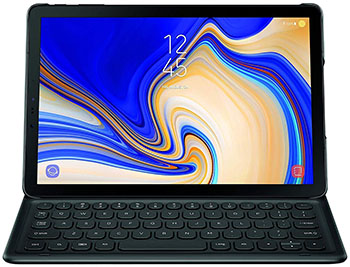 Better described as the ultimate assistant for entertainment and multitasking, Samsung Galaxy Tab S4 is another best gaming tablet of 2020. It supports LTE speeds up to 1gbps that automatically gives more effectiveness to users.
It also supports 64GB and 256GB internal storage capacity that can be expanded to an additional 400GB through MicroSD Card. Thus, there can never be a dearth of space to store all your favorite games.
Its 10.5 inches sAMOLED display screen guarantees complete immersive viewing experience. AKG tuned quad-core speakers further add life to every visual on the screen through profound sound quality.
The device also allows enjoying impactful 3D surround sound by Dolby Atmos that contributes to moving audio technology, thereby bringing the screen to life. With such depth and precision in sound and visual, playing all the indulging games on Samsung Galaxy Tab S4 can be the best experience for enthusiast gamers.
What to look for in gaming tablets?
Certain basic factors need to be considered to buy the most suitable tablet for gaming purposes. Although the importance of gaming in tablets might vary from user to user, it is very crucial to understand that not all tablets can serve the purpose equally effectively.
Hence, if you are planning to buy a tablet and is also a gamer, then clear and better understanding of the below factors are essential to make the best purchase:
Processor
Although almost all the latest tablets are powered by sound and powerful processors, it is important to know about this aspect very clearly when it comes to gaming. Be it Samsung, Apple, Microsoft or any other manufacturer, the processor must be able to support next-generation features to support the best, lag-free and gaming experience.
Graphics
This is very important when it comes to playing games on tablets. It is better to select tablets that support high-end graphical representation with vivid clarity and perfection to allow the best to unleash on the screen.
RAM
The RAM is another important aspect that needs special consideration. Most of the modern graphic games are huge and comprises of several stages, also, their resolution requirement is very high. Thus, for proper gaming purposes, the RAM impacts the information processing capability. The greater the RAM, the greater is the efficiency of the tablet.
Storage
This can be easily understood that to play the high-end latest games, the tablet must have sufficient storage space. The internal storage capacity of a device has an impact on its efficiency and playtime. Plus, there must be the option of expanding the storage capacity via microSD Cards to allow enough space for the games to load and play at their own pace.
Display
We feel what we see. This is equally true for gaming in tablets. The visuals matter the most because it reflects the true soul of the games. Hence, it is important to check on the display configurations and specifications to select the best tablet for playing games. The immersive display contributes to the overall experience.
Battery Life
However mighty be a tablet in terms of its features and configurations, the life of its battery is crucial in deciding its usefulness. Thus, it is always recommended to check on the battery life of a tablet to enjoy uninterrupted playing.
Verdict
It is but obvious that with so many competitive options available to choose from, it is quite difficult to select the one that is most suitable. Although the idea of buying a tablet just for playing games is quiet alien, but still it is one of the driving factors that can help potential buyers to arrive at a decision.
Gaming has become mobile with more and more computing manufacturers investing intelligence and technology in making tablets to accommodate them. Thus, it can be rightly said that as the concept of entertainment has evolved with the gaining popularity of PCs and tablets, so has gaming progressed from just being a time pass to complete indulgence.
So, if you are a game lover and desire to experience the best gaming pleasure, then you can select any one of the above listed best gaming tablets for 2020.