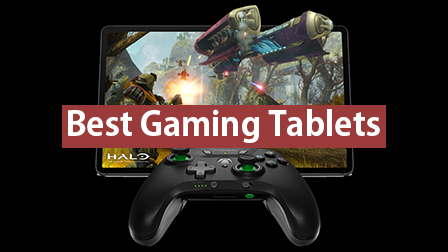 What can be more exciting and griping than playing the most intense part of digital games on sophisticated gaming tablets that promises all types of premium features?
Playing games in tablets have grown in craze and the entire concept has become a matter of great liking nowadays.
The numerous options that are available in the market in terms of tablets make it alluring and attractive for users to enjoy their favorite games in one of these, to explore the best gaming options.
But, with so many different competitive products, it is a big task to zero down to one particular tablet as per choice. Things get tough with each company promising the best service and satisfaction in terms of usability and productivity.
Here, we have listed down the top 10 best gaming tablets for 2023 based on their features and specifications.
Best Gaming Tablets For 2023
Not all tablets can deal with high-end games having great visuals and graphics. For playing such high-end games, a tablet should be rich in performance features like processor, graphics, display, storage, RAM and battery. So, after considering all the factors, the below list of best gaming tablets is compiled.
1. ASUS ROG Flow Z13 Gaming Tablet
ASUS ROG Flow Z13 is the recently launched robust gaming powerhouse.
There are three different variants of Flow Z13 available with different processors, display technology, onboard storage, and graphics. That means, you get room for configuration according to your requirements.
The slate features a laptop processor, a 14-core 12th generation Intel Core i5, i7, and i9 in combination with a whopping 16 GB RAM. With ASUS ROG Flow Z13, you get to choose from Nvidia GeForce RTX 3050, Nvidia GeForce, 3050 Ti, and Intel Iris XE GPU in combination with MUX Switch tech.
All three variants of ASUS ROG Flow Z13 flaunts 120 Hz refresh rate and Dolby Vision display technology. And with 1 TB SSD storage, you can legit store numerous games on the device.
Lastly, the ASUS ROG Flow Z3 has a 56 Whrs battery with a 100W adapter. ROG Z13 comes with a stylus and keyboard with a touchpad included.
Reasons to buy:
It's a gaming tablet unlike other tablets on this list
Comes with a computer CPU with up to 14 cores
16 GB RAM for beast-like gaming experience along with 1 TB SSD storage
MUX Switch technology for gaming
Runs on Windows Platform
Features a high-end Nvidia GPU
Reasons to avoid:
Have to use XG station to play more
It's slightly expensive
2. Apple iPad Pro (M2 Chip) – Most Powerful Gaming Tablet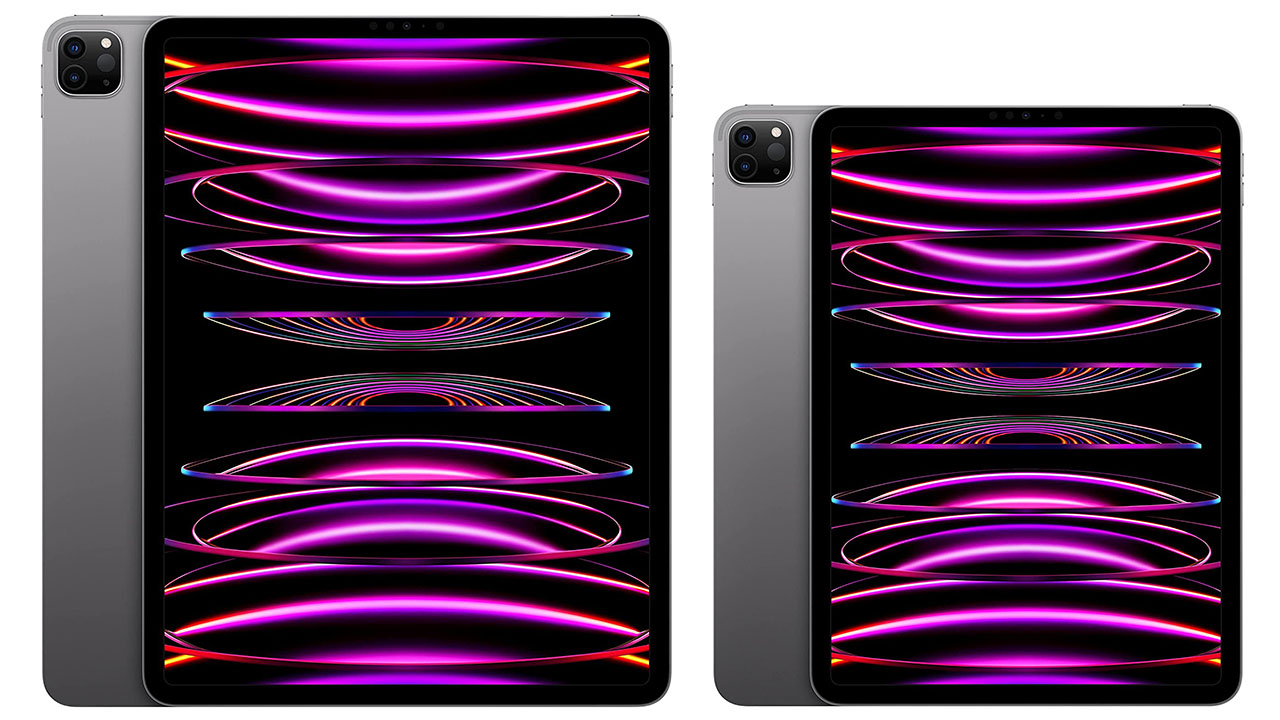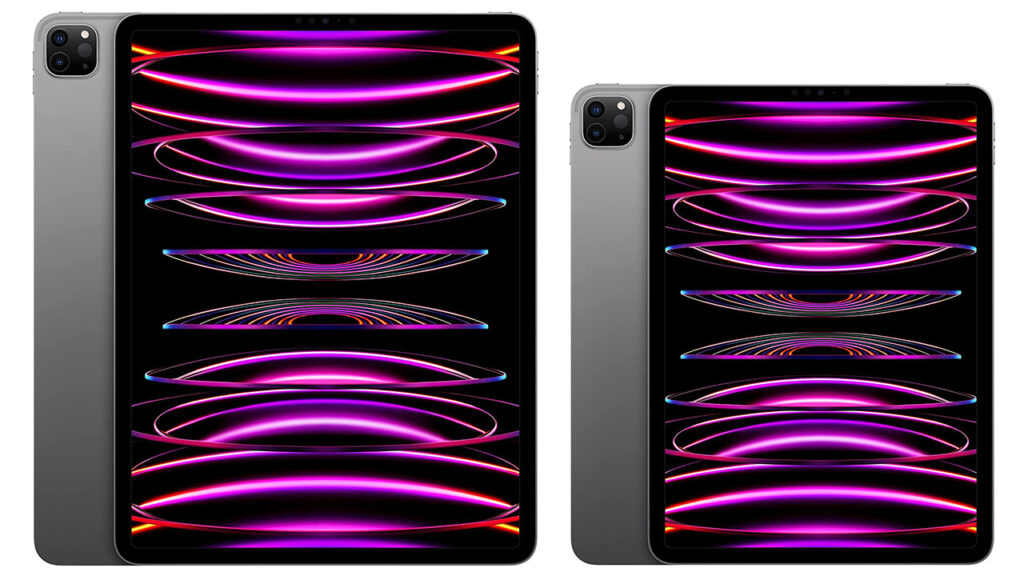 If you are an avid game who travels a lot, the Apple iPad Pro is going to be something you appreciate.
This lightweight and premium quality iPad is powered by the latest M2 chip that renders 15% faster CPU performance and 35% improved graphics performance to streamline the gaming experience.
Pair that with the stunning 12.9" Liquid Retina XDR display panel and each and every game comes to life on the screen with true-to-life detail and 1,000,000:1 contrast ratio. It also features up to 1600 nits peak brightness with advanced display technologies to render you speechless.
Thanks to the mini-LEDs in the display, the resolution and visuals are very bright and prominent. It also features 2000 local dimming zones to ensure that the brightness adjusts depending on the kind of game you are playing.
Besides the 12.9" display variant, the device also comes with a 11" Liquid Retina display for heightened portability. Furthermore, the iPad Pro is backed with iPadOS 16 for easy access to a variety of apps and games for you to enjoy on the device.
Reasons to buy:
Premium and aesthetic design
High-quality and high-resolution display
Responsive performance
Reasons to avoid:
Quite expensive
Battery life isn't as promising
3. Samsung Galaxy Tab S8 | S8 Plus | S8 Ultra – Best Android Gaming Tablet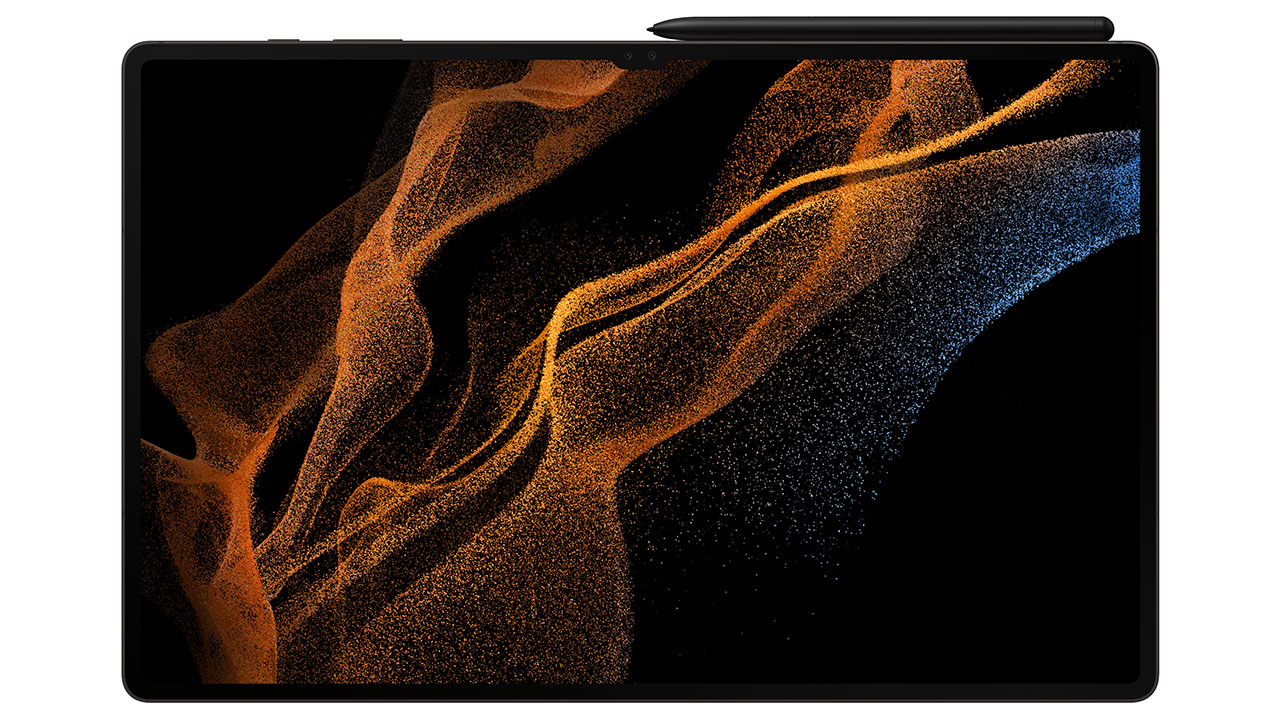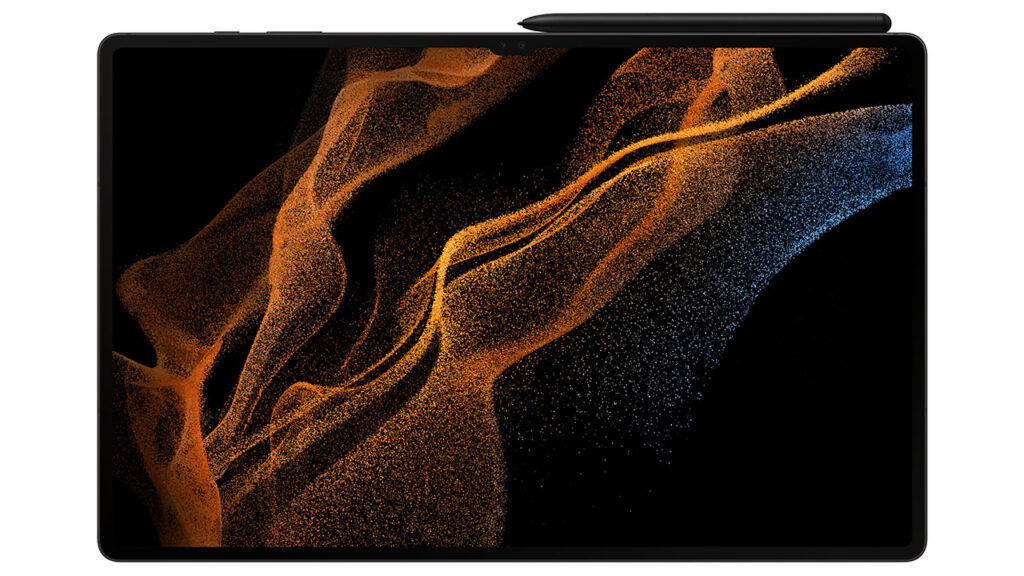 This overall best Android tablet is also a gaming powerhouse with RAM options ranging from 8 GB to 16 GB.
With Adreno 730 GPU, the tablet has an amazing 800 MHz core speed for running graphics.
All three tablets, Samsung Galaxy Tab S8, S8 Plus, and S8 Ultra are powered by Qualcomm Snapdragon 8 Gen 1 processor. This again, as Samsung claims, makes GPU 52% faster.
In addition to unquestionable core specifications, you get three different screen sizes for your gaming requirements; 11" LCD, 12.4" AMOLED, and 14.6" AMOLED with Galaxy S8, S8+, and S8 Ultra respectively. Moreover, all of them feature a 120 Hz refresh rate for an even smoother gaming experience.
Apart from gaming, its superfast WiFi 6E, 5G network, 1 TB expandable storage, improved S pen (comes included), stunning cameras and flagship Samsung apps and technology are promising.
Reasons to buy:
Powerful processor and Graphics
Excellent display with 120 Hz refresh rate
Sufficient RAM and onboard storage with expandable memory
Comes with an S pen included
5G connection and WiFi 6E
Long battery life
Reasons to avoid:
If you're buying this tablet only for gaming purposes, you'll pay for unwanted features making the choice expensive
4. OnePlus Pad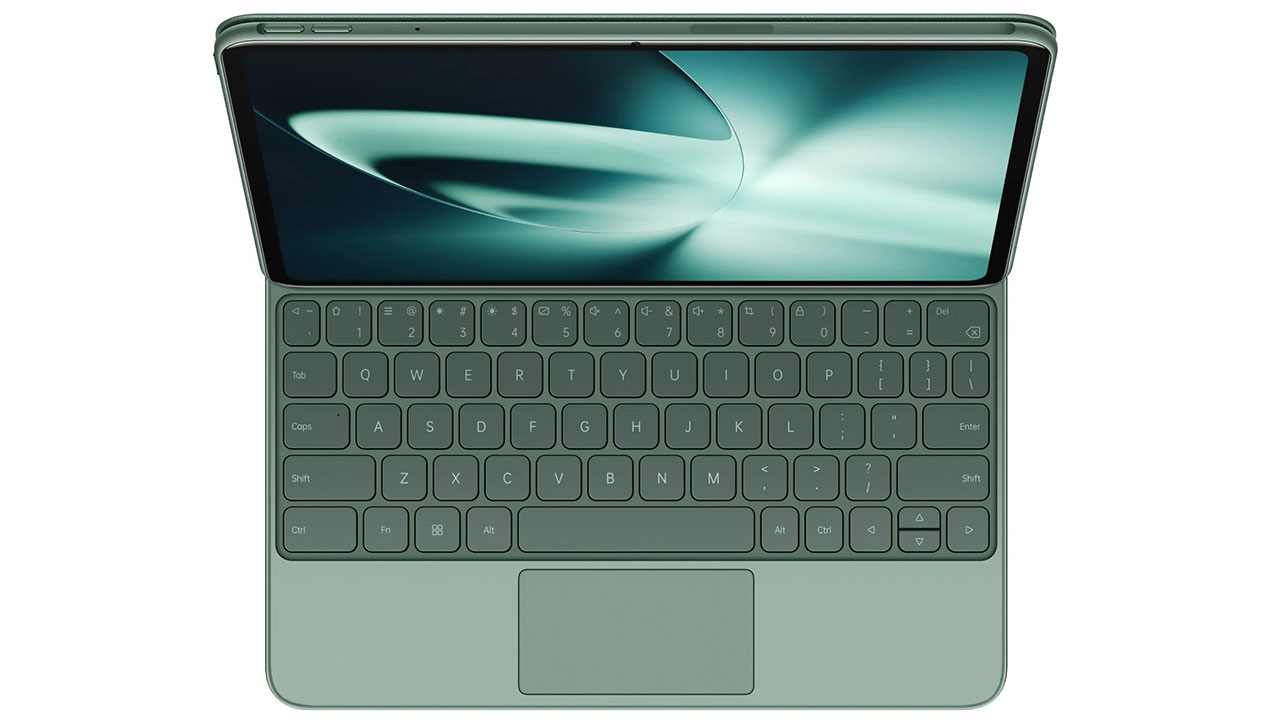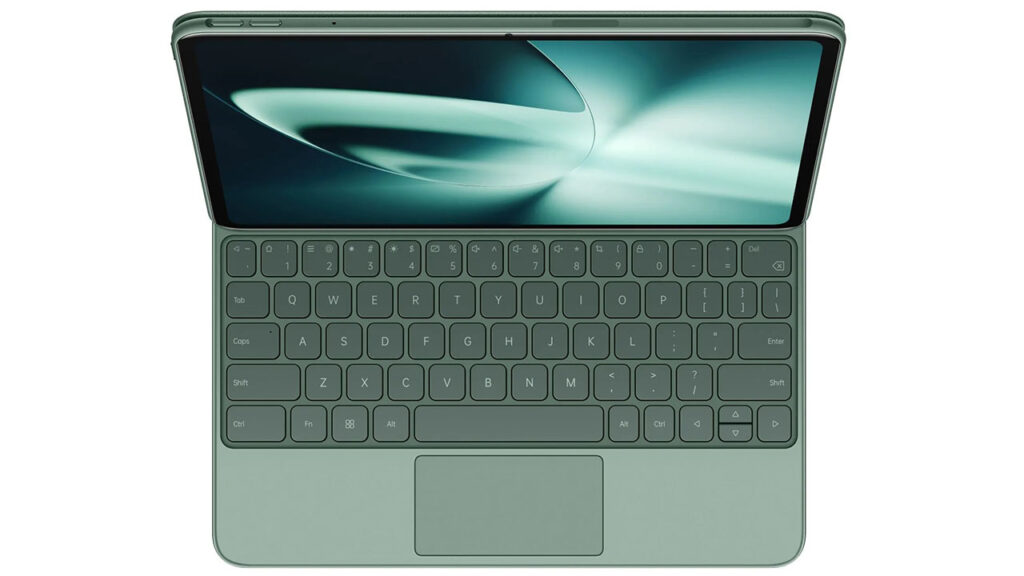 Albeit being a latest breakthrough in the market, the OnePlus Pad is a pretty great Android tablet packed with all the innovative technologies for seamless efficiency and immersive gameplay experience, thanks to the powerful chipset.
Designed with an all-metal body, the sleek and ultraportable tablet weighs 555 gm with a 2.5D curved glass and CNC aluminum unibody for a modern appearance and aesthetic. But, the breakthrough feature in this tablet is the 7:5 ratio screen called ReadFit.
As for the display, the OnePlus Pad is equipped with an 11.6" display with 88% screen-to-body ratio for immersive viewing, especially when you are engaging in the latest games. Also, with 500 nits brightness and 144Hz refresh rate and 2000p screen resolution.
Ideal for intensive gaming, this multitasking maestro is powered by the latest Dimensity 9000 chipset for the optimal and smooth performance. Integrated with 8GB RAM, users can run up to 18 apps without any interruptions.
What also contributes to the gameplay is the advanced Dynamic Computing Engine technology for fast and smoother experience. Even if you engage in extensive gaming, optimal thermal solutions keep the performance at peak.
Reasons to buy:
Metal body for optimal durability
Sleek and responsive display
Powerful and responsive performance
Optimal thermal solution
Reasons to avoid:
Storage configuration isn't optimal
Software configuration is a hit or miss
5. Apple iPad 10th Gen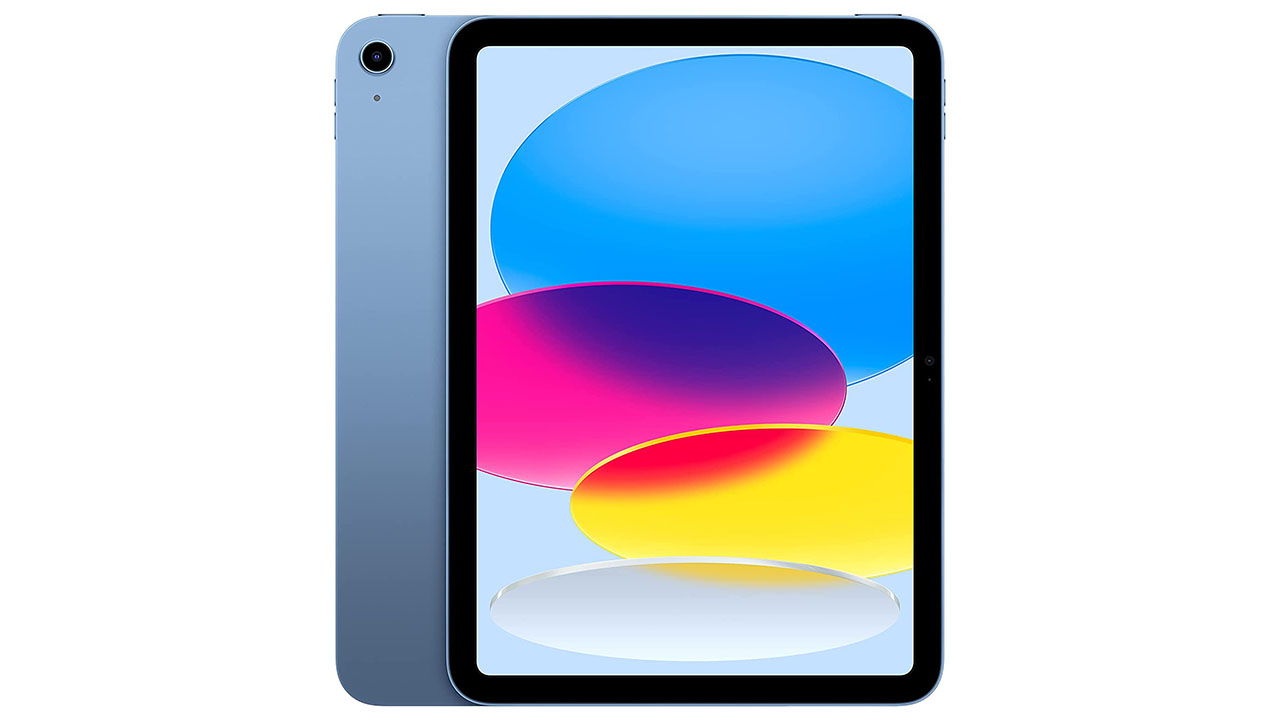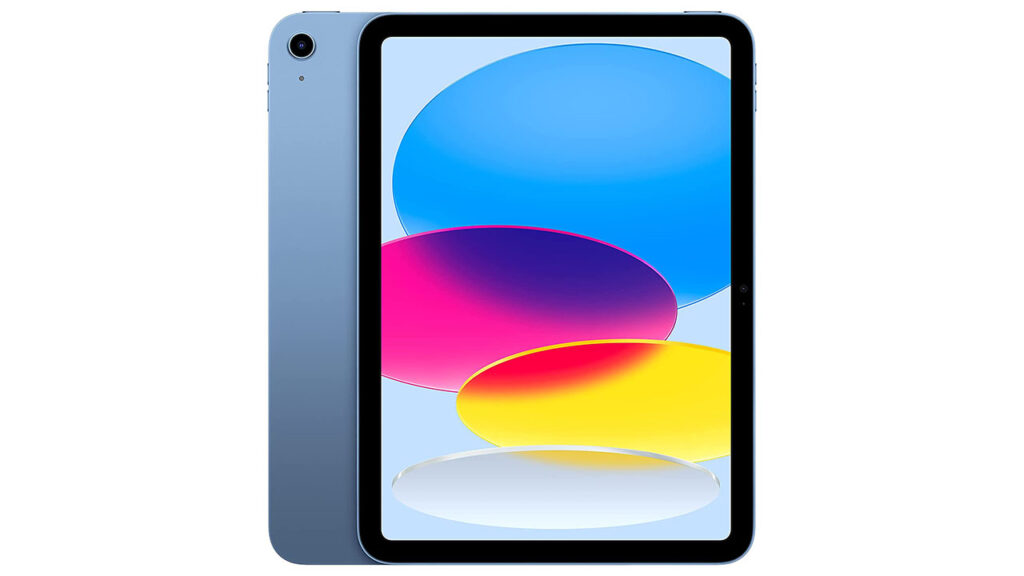 With a more affordable price range and a completed re-imagined design, the Apple iPad 10th Gen. is one of the best gaming tablets of the year.
Powered by the A14 Bionic Chip, the tablet's highlight is the 10.9" Liquid Retina all-screen display.
If you are an avid gamer, the all-screen display is one of those features you are going to be appreciative of. The iPad, with its advanced features and technology, deliver a very powerful way to stay connected and get things done without any hassle.
What further escalates the gaming experience on the tablet is the latest iPadOS 16 that makes running different apps and games a walk in the park. The in-built mic and the landscape stereo speakers in the tablet enable you to enjoy every frame of the game and immerse yourself into it in real-time.
With Wi-Fi and 5G support, online game streaming is a breeze too. So, if you want to enjoy your online games from anywhere across the globe, having access to the new Apple iPad 10th Gen. should take care of those needs.
Reasons to buy:
Responsive performance
Good-quality battery
All-screen display design
Reasons to avoid:
Upgrades are quite expensive
Expensive accessories
6. Apple iPad Air (5th Gen)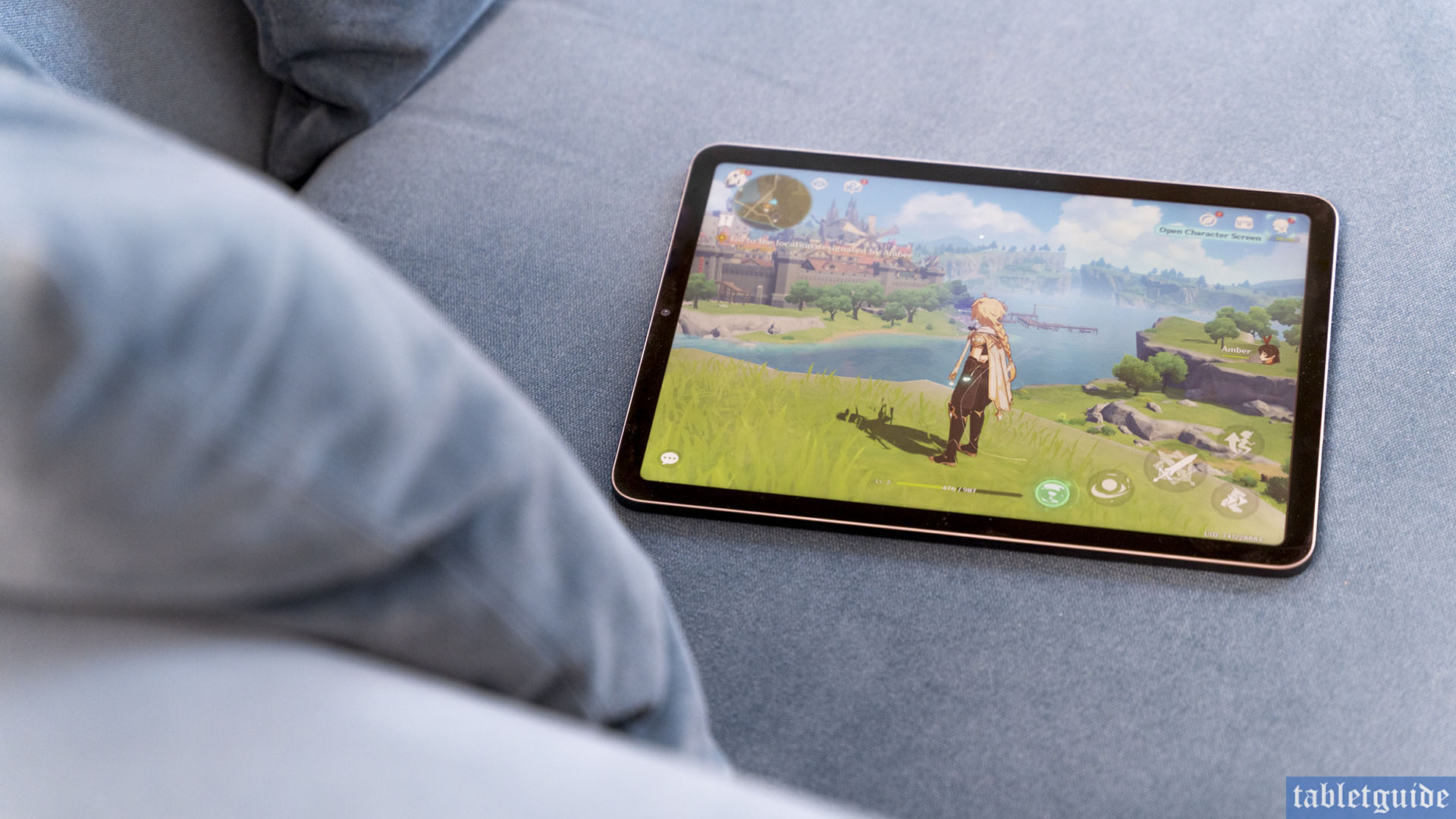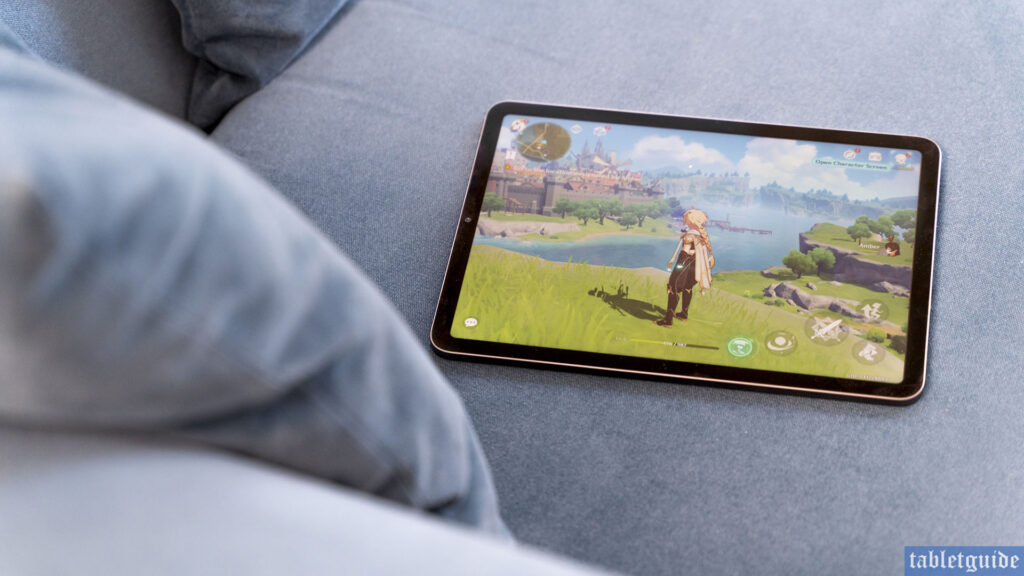 If you're looking for a gaming tablet on the iOS platform, the latest Apple iPad Air Gen 5 is the way to go.
The new iPad Air gets the best system on chip Apple M1 with no significantly high price than the previous generation.
The new processor makes the iPad Air 60% faster. And not to mention its octa-core GPU. This means gaming and running other powerful apps is smoother. Apple mentions that its new iPad Air is a gaming powerhouse that can run triple-A title games easily.
Its 10.9-inch liquid retina display with True Tone, P3 wide color, and anti-reflective coat provides the classic feel of Apple devices while you game. Other promising features and specs of Apple iPad Air include stunning cameras with Center Stage feature, dual microphones, dual stereo speakers, Apple Pencil compatibility, and 10-hours long battery.
Reasons to buy:
Packs Apple's best SoC, M1 chip
Octa-core GPU and 16-core neural engine for machine learning
Compatibility with Apple Pencil, Smart Keyboard Folio, and Magic Keyboard
Sufficient onboard storage and RAM
Longer battery life and excellent display
Reasons to avoid:
It's expensive
You'll have to purchase keyboard and other accessories separately
7. Samsung Galaxy Tab A8 – For Light Gaming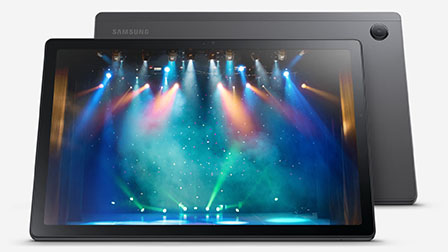 Looking for a portable gaming station that caters to all your online game streaming experiences? The Samsung Galaxy Tab A8 is just the one you need.
Besides a sleek and premium design, the gaming tablet is perfect to support light gaming experience.
Featuring a 10.5" display, the resolution and viewing experience on the tablet is uninterrupted and immaculate. Not once will you have to worry about lagging visuals, especially when you are streaming graphics-intensive games on the device.
Backed with the Galaxy ecosystem, you can open up a world new world of possibilities and accessible features to improve your gameplay and productivity – all in one place. This Samsung tablet is powered by an octa-core processor and features a 7040 mAh battery for prolonged usage without any limitations.
Not just that, the Galaxy Tab A8 doesn't fall short in terms of the internal specifications, featuring 128GB built-in storage, which is expandable up to 1TB with a microSD card. Ideal for students, professionals and even kids, this versatile tablet not just supports gaming but also keeps a check on the standard productivity needs.
Reasons to buy:
Responsive performance
Sleek and modern design
Long-lasting battery
Expandable storage
Reasons to avoid:
RAM configuration could be better
Not suited for very intense gaming
8. Lenovo Tab P11 Pro Gen 2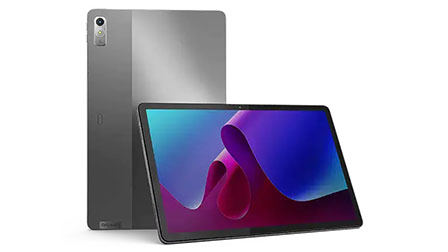 Designed for professional use and ultimate gaming experience, the Lenovo Tab P11 Pro Gen 2 is equipped with a 11.2" 2.5K OLED display panel with HDR10+ that enables easy video and game streaming at 1080p FHD resolution.
Besides the display, what stands out in this compact tablet is the vividness of the cinematic audio output that allows you to enjoy an immersive gaming experience without any compromise. Backed with a 120Hz refresh rate, the Tap P11 Pro Gen 2 renders ultra-smooth actions with top-notch wireless connectivity.
The responsive yet wireless touch monitor makes gameplay a lot more effortless and further integrating the Lenovo tablet to your PC via Lenovo Freestyle escalates the online game streaming experience to the next level.
The gaming tablet runs on Android 12 OS out of the box and will be upgradeable up to Android 14 for all the latest UI enhancements. The 8000 mAh battery also enables avid gamers to stay hooked to the device without needing to worry about a power outlet every few minutes.
Reasons to buy:
Solid build quality
Quad speakers by JBL
Lightweight design
Reasons to avoid:
Rear camera quality isn't top-notch
Android's tablet ecosystem isn't the best
9. Apple iPad mini (6th Generation)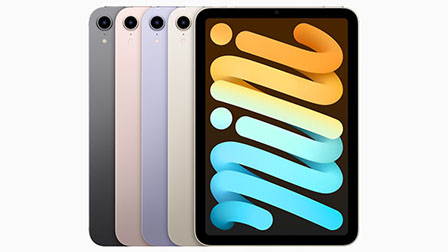 The latest addition to Apple's iPad series, the Apple iPad mini (6th Generation) is everything the mobile users have been looking for.
The device is designed to bring productivity in the tip of your fingers and promote seamless user experience.
This power packed device is powered by the latest A15 Bionic chipset for uninterrupted performance like no other.
It is available in four bold and stunning color variants and with up to 256GB storage capacity. The lightweight and compact design of this device weighs around 0.65 pounds for a comfortable travel experience.
As for the display, it is equipped with an 8.3" LED-backlit multi-touch display with IPS technology. It is further accentuated with the True Tone display and the exterior anti-reflective coating for a comfortable visual experience. Pair that with the latest iPad OS and you won't even have to compromise on the performance.
Reasons to buy:
Features the flagship A15 Bionic chip
Long battery life
New generation iPad mini is 40% faster and has 80% faster graphics
Reasons to avoid:
Expensive compared with iPad 10.2 9th gen
10. Amazon Fire Max 11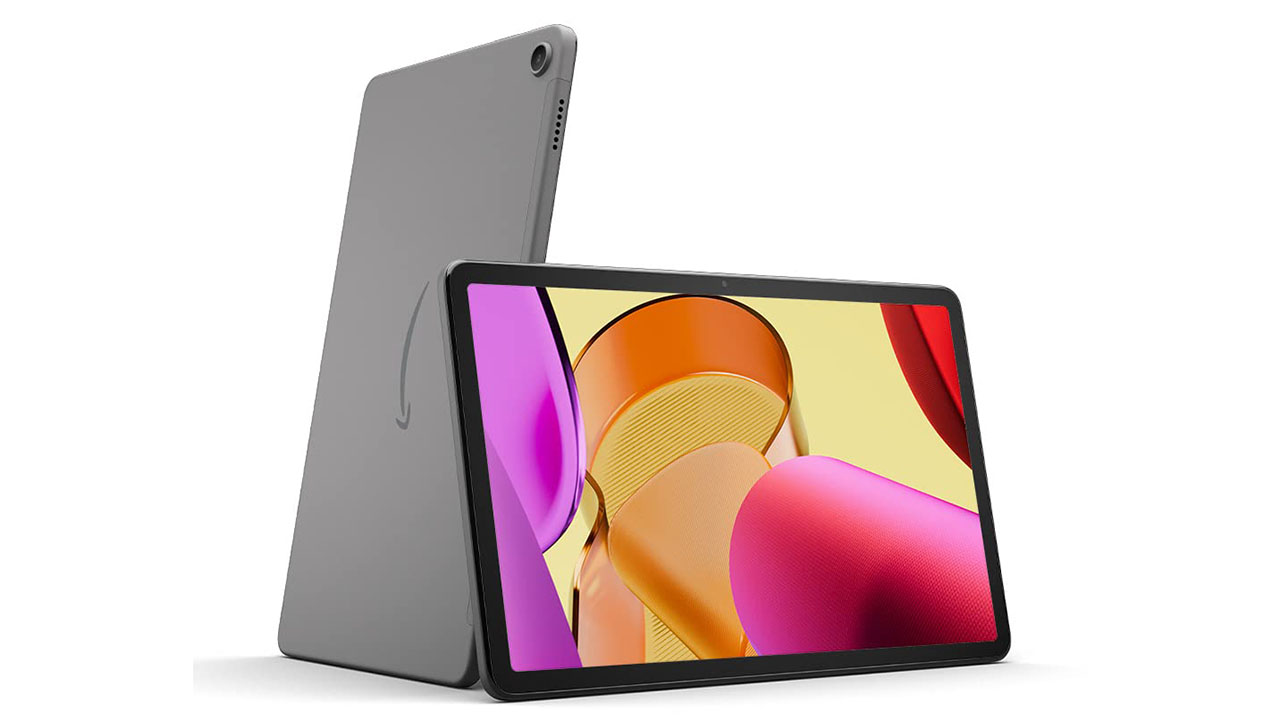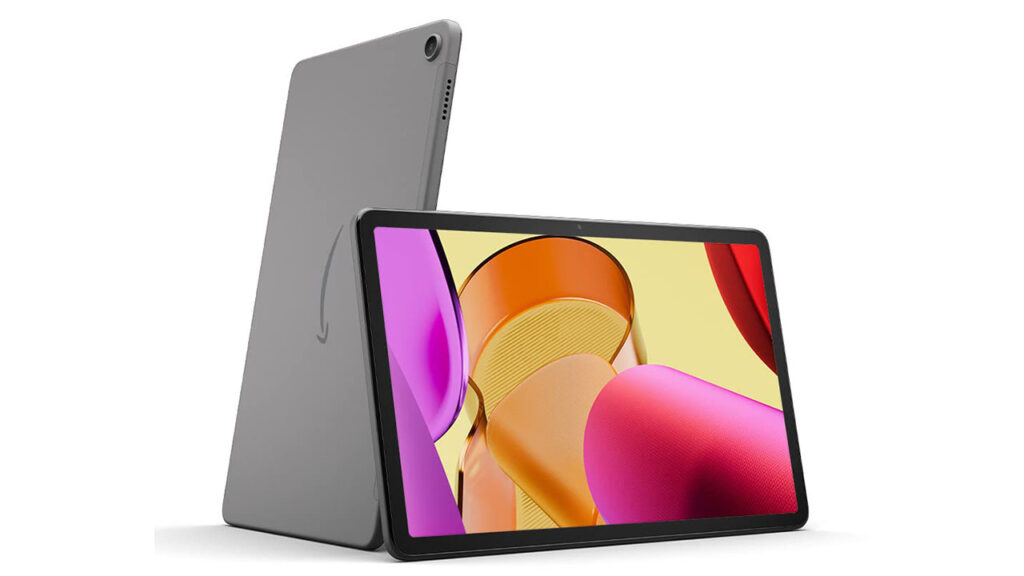 If you are looking for a budget-friendly tablet but with all the latest configuration for optimal gaming, the Amazon Fire Max 11 is a great Android tablet to look into.
Integrated with an octa-core processor and 4GB memory, the tablet is perfect for responsive gaming and seamless multitasking.
Coming to the display configuration, the Amazon Fire Max 11 is equipped with an 11" display with 1200p screen resolution for optimal color reproduction and is certified for low blue light to keep your eyes safe.
As for the build, the Android tablet features a sleek aluminum design with strengthened glass for the ultimate durability. Also, it supports Wi-Fi 6 for fast connectivity and data transfer. If you are an avid gamer, the all-day productivity is relayed with 14-hours battery life.
When it comes to the internal specifications, the tablet is integrated with up to 128GB storage, which is expandable up to 1TB with a microSD card. Integrated with an 8MP camera, it offers clear communication like no other.
Reasons to buy:
Superior and responsive game-play
Crisp and clear display
Long-lasting battery
All-aluminum body
Reasons to avoid:
Internal specifications are mediocre
Limited app selection
What to look for in gaming tablets?
Certain basic factors need to be considered to buy the most suitable tablet for gaming purposes. Although the importance of gaming in tablets might vary from user to user, it is very crucial to understand that not all tablets can serve the purpose equally effectively.
Hence, if you are planning to buy a tablet and is also a gamer, then clear and better understanding of the below factors are essential to make the best purchase:
Processor
Although almost all the latest tablets are powered by sound and powerful processors, it is important to know about this aspect very clearly when it comes to gaming. Be it Samsung, Apple, Microsoft or any other manufacturer, the processor must be able to support next-generation features to support the best, lag-free and gaming experience.
Graphics
This is very important when it comes to playing games on tablets. It is better to select tablets that support high-end graphical representation with vivid clarity and perfection to allow the best to unleash on the screen.
RAM
The RAM is another important aspect that needs special consideration. Most of the modern graphic games are huge and comprises of several stages, also, their resolution requirement is very high. Thus, for proper gaming purposes, the RAM impacts the information processing capability. The greater the RAM, the greater is the efficiency of the tablet.
Storage
This can be easily understood that to play the high-end latest games, the tablet must have sufficient storage space. The internal storage capacity of a device has an impact on its efficiency and playtime. Plus, there must be the option of expanding the storage capacity via microSD Cards to allow enough space for the games to load and play at their own pace.
Display
We feel what we see. This is equally true for gaming in tablets. The visuals matter the most because it reflects the true soul of the games. Hence, it is important to check on the display configurations and specifications to select the best tablet for playing games. The immersive display contributes to the overall experience.
Battery Life
However mighty be a tablet in terms of its features and configurations, the life of its battery is crucial in deciding its usefulness. Thus, it is always recommended to check on the battery life of a tablet to enjoy uninterrupted playing.
Verdict
It is but obvious that with so many competitive options available to choose from, it is quite difficult to select the one that is most suitable. Although the idea of buying a tablet just for playing games is quiet alien, but still it is one of the driving factors that can help potential buyers to arrive at a decision.
Gaming has become mobile with more and more computing manufacturers investing intelligence and technology in making tablets to accommodate them. Thus, it can be rightly said that as the concept of entertainment has evolved with the gaining popularity of PCs and tablets, so has gaming progressed from just being a time pass to complete indulgence.
So, if you are a game lover and desire to experience the best gaming pleasure, then you can select any one of the above listed best gaming tablets for 2023.