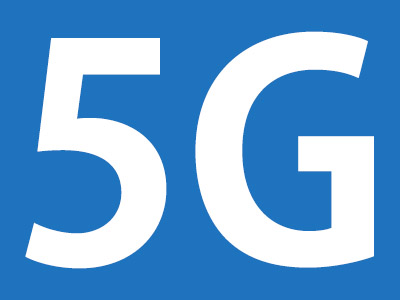 2023 is about to make the digital world a whole lot better with the latest innovation of 5G tablets for faster and more effective output. Fifth generation cellular connectivity, or simply known as 5G, is finally here and it delivers Internet speeds up to 20Gbps, making it a lot faster than 4G mobile connectivity.
This basically means smarter, faster speeds for increased productivity and efficiency. Think data speeds that deliver faster connectivity than any home broadband network currently available to consumers.
5G also considerably reduces latency, according to experts, which will rapidly increase communication for devices.
Why do we need 5G?
In 1998, 3G network proved to be a game changer for mobile networks with more data and video calling options. Back in the day, 3G would reach 2mbps on stationary devices and 384kbps on non-stationary ones. But all that changed when 4G came into the picture in late 2000s. The fourth generation of mobile connectivity made Internet speeds up to 500 times faster than 3G.
It also supported HD TV on the mobile with fast browsing and high-quality video calls. But now, 4G will not be sufficient to sustain growing Internet connections on the mobile network. As per expert predictions, there will be more than 75 billion connected devices by 2025. Here's where 5G steps in.
5G will open up new possibilities in ways one cannot even imagine. Firstly, there will be development of a whole new range of applications that are compatible with high speeds.
These will be similar, yet more advanced, than 3G and 4G enabled mobile serves such as ride-sharing and video-based social media apps. 5G will give a wide variety of technologies an overall boost, including the gaming and video sector, where applications require accelerated speed to deliver premium quality service and elevated user experience.
Samsung was the first electronics company in the world to have introduced 5G tablet – Samsung Galaxy Tab S6 5G. Vodafone claims to provide 5G connectivity across 240 locations in the UK and 193 locations across Germany, Spain, Italy and Ireland.
And you'll soon see an advent of 5G devices not only in tablets but also smartphones around the world. Samsung, however, remains to be a leading advocate of 5G since it has already released smartphones that support it including the Galaxy S21 5G, Note 20 5G, Galaxy S20 FE 5G, etc… Apple is also supposedly in the works of released its next smartphone with 5G network.
4G VS 5G: What is the real difference?
Apart from high speeds and better quality browsing, low latency is the key differentiator between 4G and 5G networks. For the uninitiated, latency is the exact time duration between the information sent from a device and received by another one.
Reduced latency means that you can replace WiFi with your mobile Internet connection. This will also enable you to download and upload files faster without network issues. You can also view 4K videos without experiencing any buffering time.
Best 5G Tablets 2023
There weren't much 5G tablets an year back when 5G wasn't available at most places. Now, almost every new tablet comes with 5G support for high speed internet at remote places. So today, there are many 5G tablet options available to choose from. You can check the best ones below.
1. Apple iPad Pro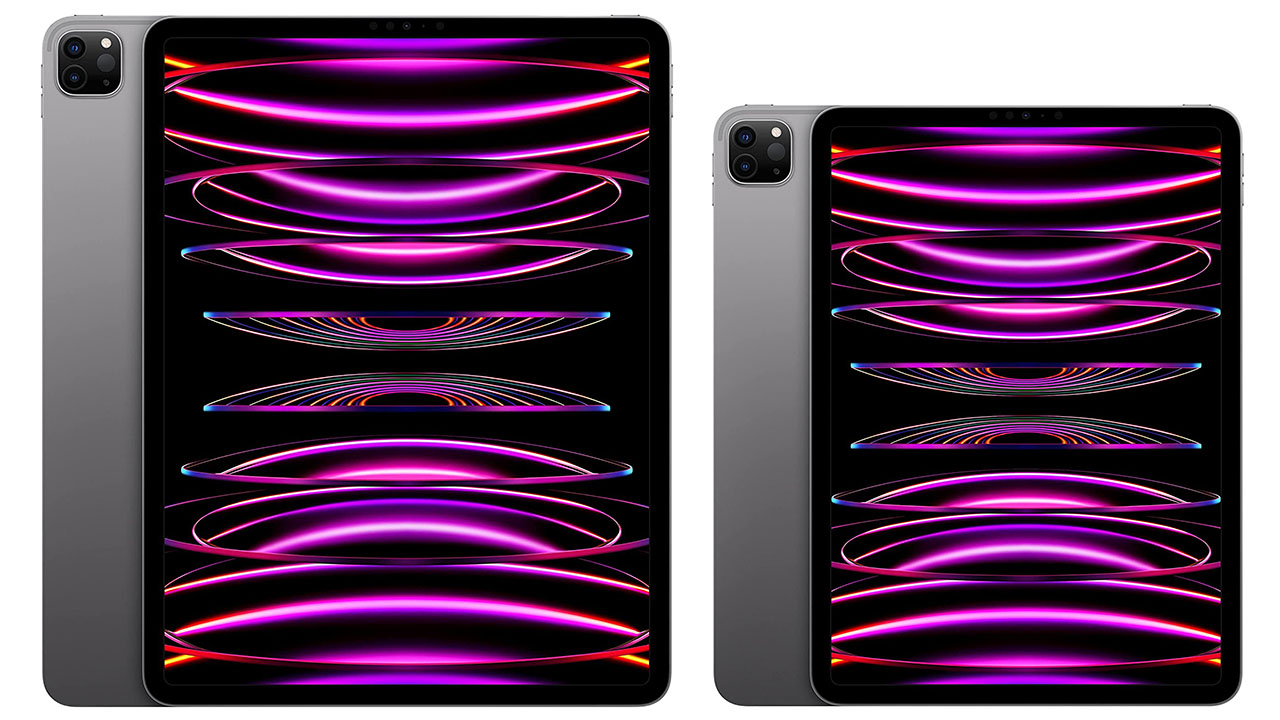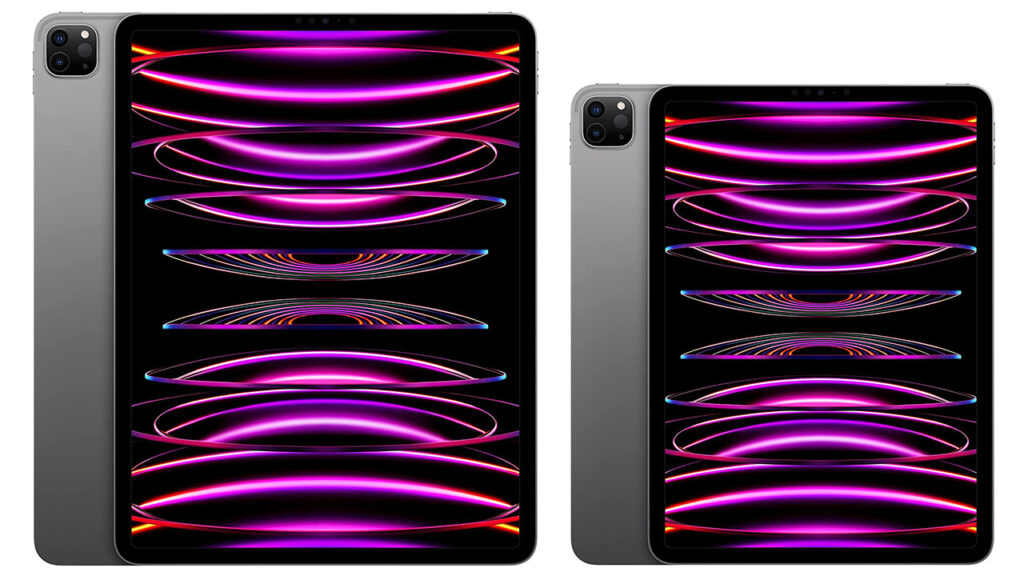 With 5G becoming more mainstream in every corner of the world, it isn't surprising that tech brands are optimizing their devices to confer to the change.
Apple's new iPad Pro is packed with all the performance upgrades you'd need, including the latest M2 chip and the 5G support to keep you hooked wherever you are.
The model is a dream for the artists, content creators and multi-taskers who want to rely on a compact mobile workstation to render intensive workflow without any interruptions.
Available in two display variants, the iPad Pro comes with a 12.9" Liquid Retina XDR display and an 11" Liquid Retina display for enhanced portability.
Apple has also integrated this new 5G tablet with the latest iPadOS 16 that supports new desktop-class apps to raise your productivity to the next level. Paired with optimal connectivity ports, the iPad Pro can be hooked to an external display with up to 6K resolutions.
If you are often hooked to a conference call, the device's 12MP front-facing camera that enables you to stay connected, snap images, capture videos and keep your social media game in check.
2. Samsung Galaxy Tab S8 | S8 Plus | S8 Ultra 5G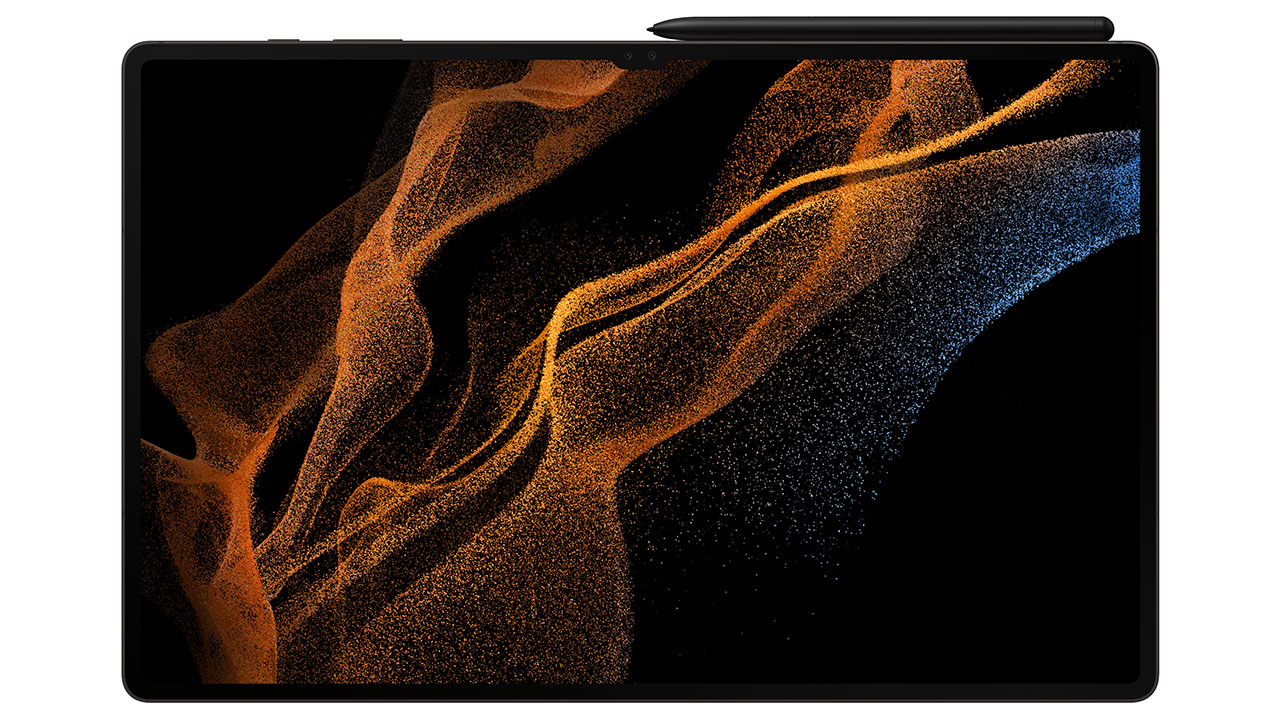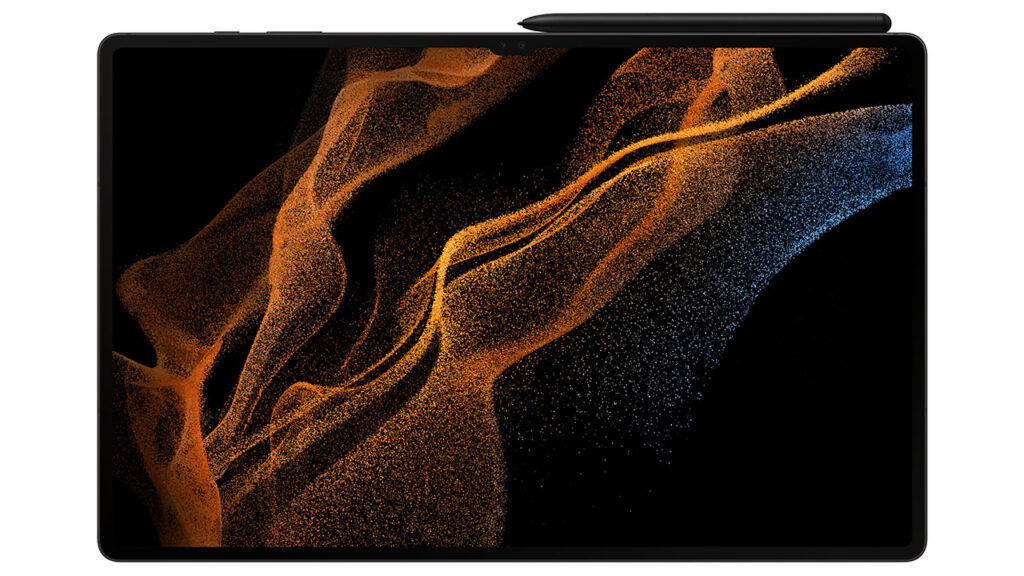 Samsung's latest top S series tablets are finally here and there's no apparent reason to not buy them.
That said, all three Samsung Galaxy Tab S8, S8 Plus, and S8 Ultra offer super-fast 5G seamless connectivity wherever you go.
The 5th Generation of cellular connectivity takes productivity and portability to another level that's especially required for work.
All three tablets pack Qualcomm Snapdragon 8 Gen 1 processor with RAM ranging from 8 GB to 16 GB. They have stunning display technologies and flagship features for a better comfy viewing experience.
In addition to 120 Hz of smooth refresh rate, Samsung Galaxy Tab S8, Tab S8+, and Tab S8 Ultra feature 11″ TFT LCD, 12.4″ AMOLED, and 14.6″ AMOLED Display respectively.
The onboard storage options range from 128 GB to 512 GB. However, S8, S8+, and S8 Ultra have a memory card slot for additional 1 TB storage. Samsung Galaxy Tab S8 and S8+ are basically upgrades to S7 and S7+ whereas Tab S8 Ultra is a premium device with superior features comparatively.
Importantly, the new S8 series of tablets feature WiFi 6E. That enables the next-gen experience of WiFi with super-fast internet. All in all, Galaxy Tab S8, S8+, and S8 Ultra have new and powerful WiFi along with the optional power of 5G.
3. Apple iPad Air (5th Gen)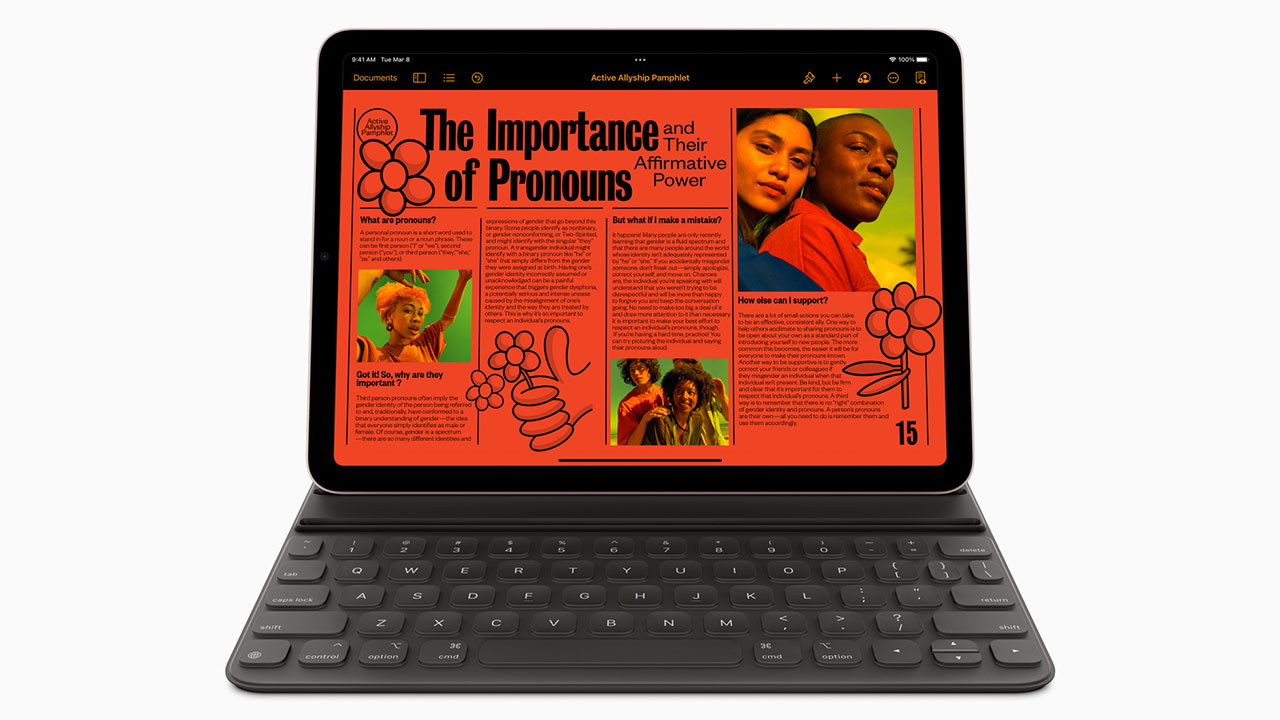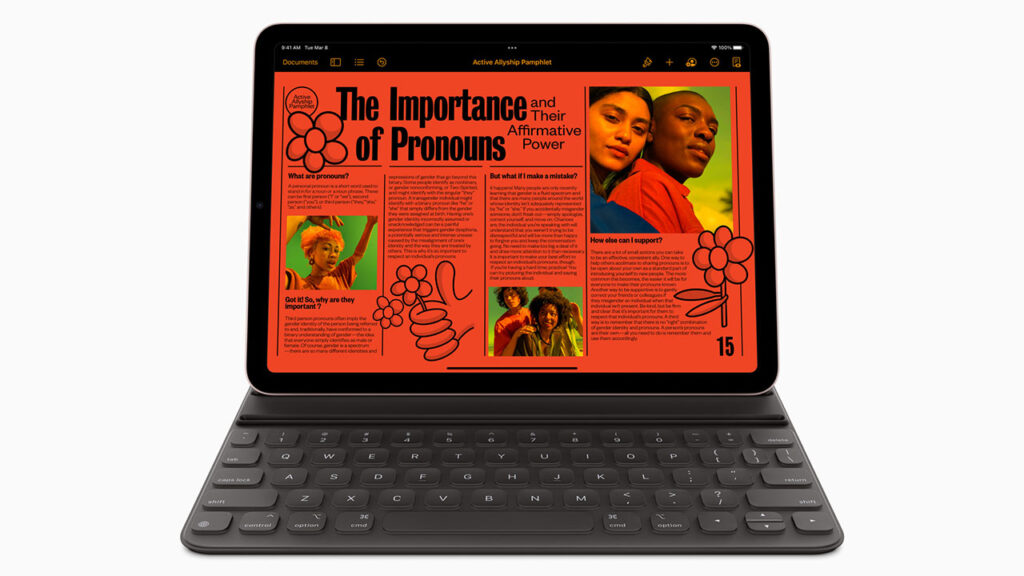 5G network is the new sensation and you need access to the best device to make the most use out of it.
The Apple iPad Air is no doubt a part of this revolution and is here to introduce optimal performance in a sleek and lightweight model.
The iPad is supercharged by the Apple M1 chip and is compatible with the Apple Pencil and Magic Keyboard.
Equipped with a compact 10.9" Liquid Retina display features with all the latest features like True Tone technology, anti-reflective coating and P3 wide color gamut. The in-built Touch ID is placed on top of the tablet for optimal privacy and security settings. Also, it is currently available in five stunning and eye-catchy colors.
The integrated 8-core M1 chip delivers 60% improved performance compared to the predecessors, enabling users to seamlessly multitask and run various graphics-intensive games without any drawbacks. Also, the 8-core GPU further elevates the graphics performance of the tablet by 2x. Seamless all-day battery with 5G connectivity supports all-day productivity.
Moreover, the Apple designed Neural engine support augments machine learning experience and makes editing, content creation and gaming a lot more streamlined and uninterrupted. Also, the iPad is backed with a 12MP ultra-wide front camera with Center Stage feature enabled.
4. Apple iPad 10th Gen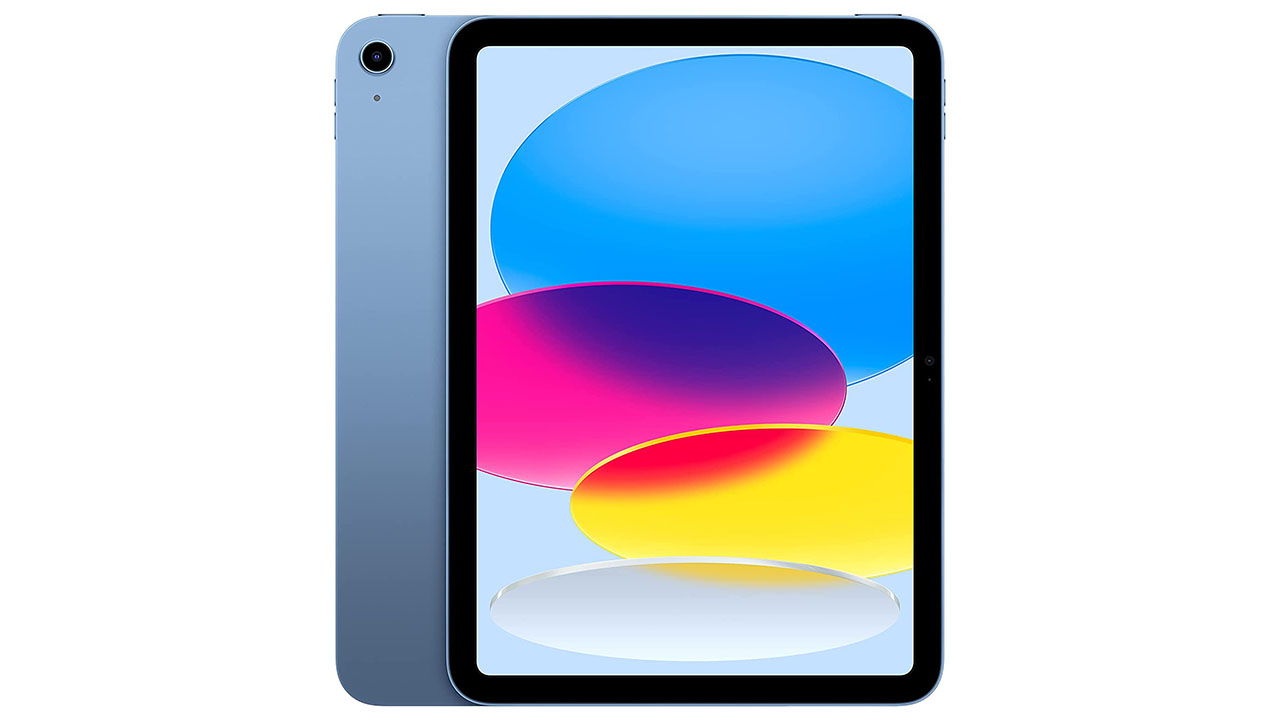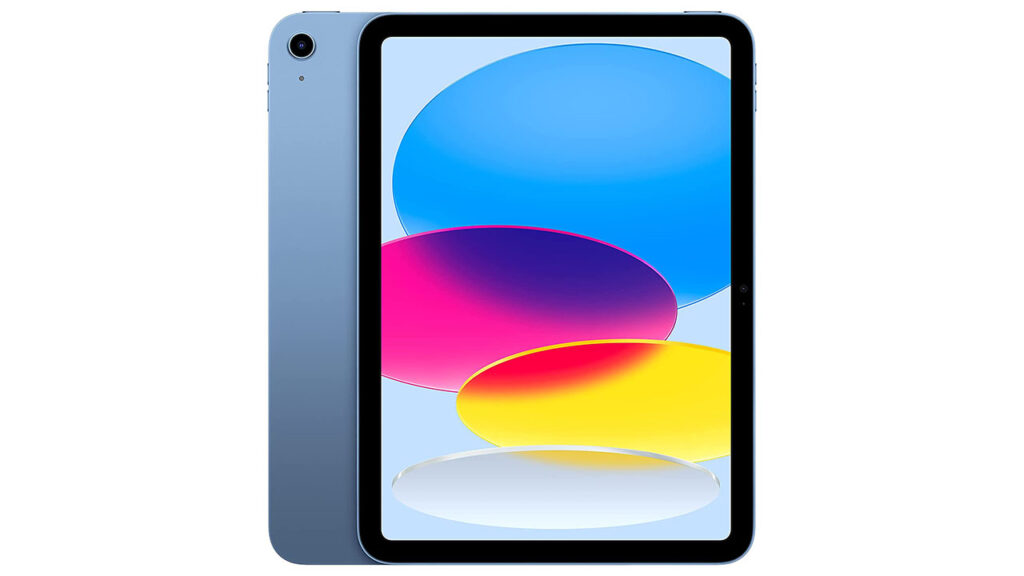 The new 10th Generation Apple iPad came as a complete surprise to the users, especially with the bright and quirky colors and the all-screen display.
The complete redesign from the last year's launch, Apple has definitely outdone themselves this time around.
Besides the powerful A14 Bionic chip, the model also supports the latest 5G connectivity for superior performance and productivity. Compared to last year's model, this one is a lot more powerful and supports all the latest features of iPadOS 16, including Stage Manager.
Apple hasn't compromised on the battery life too since the new model supports 11+ hours with moderate and general usage. When it comes to the screen, the redesigned iPad is equipped with a 10.9" Liquid Retina all-screen display for the ultimate visuals.
The accessories are no doubt worth the hype but they are quite expensive when you come to look at it. Overall, the 10th Gen. iPad does prioritize video conference communication with their 12MP ultra-wide camera with 1080p support.
5. Samsung Galaxy Tab S7+ 5G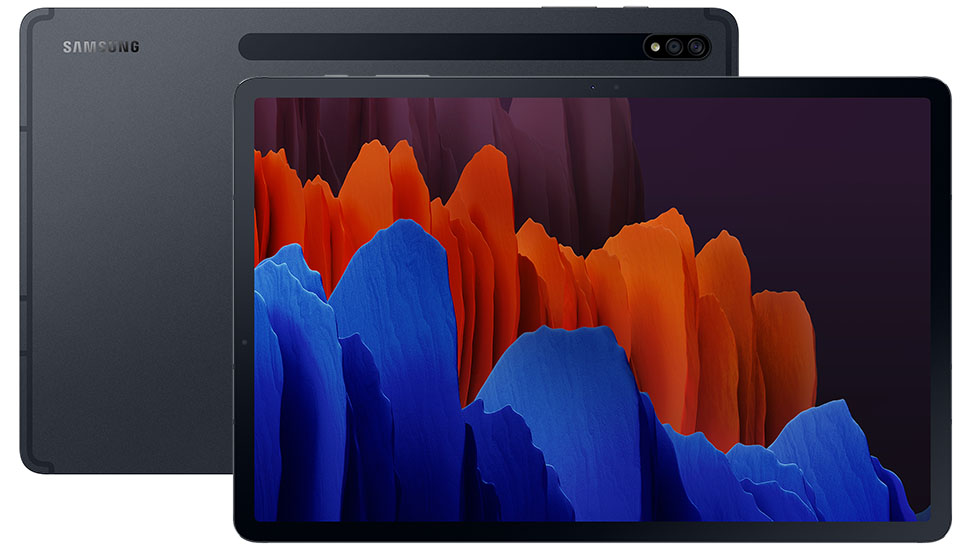 With a 12.4-inch gorgeous display and an ultra-smart style, the Samsung Galaxy S7+ is the talk of the town owing to its superior and flawless performance.
This is the very first 5G enabled tablet released by Samsung in the US and it has already made a stir in the digital world.
Meant to deliver everything faster and better without any kind of lag to enable users to make the most of their potential, this tablet is a must mention in this category of best 5G tablets 2023. It showcases breakthrough potential in delivering all the tasks. Thanks to the Qualcomm Snapdragon 865 Plus Mobile Platform for this.
Also, it is based on the Android 10 and is thus capable of achieving all in electrifying speed and efficiency. From expansive display to mesmerizing sound to super smooth fluidity and responsiveness to all-day battery support, this 5G enabled tablet posses all that makes in a wizard in the true sense of the term.
6. Apple iPad mini (6th Generation)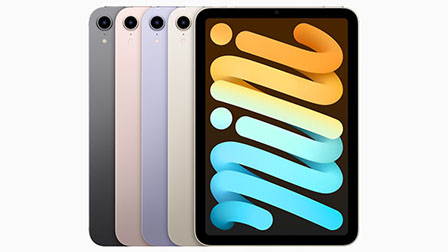 5G has revolutionized the network connectivity and communication. And, if you are looking for a portable and highly functional laptop that will support the efficiency, the Apple iPad mini (6th Generation) is just the right device for you.
Available in four stunning color variants, the device is programmed with the latest A15 Bionic chip and a lightweight design weighing 0.65 pounds for a comfortable portability.
The device is further integrated with the USB-C charging for rapid charging experience. It is further integrated with up to 256GB capacity to store all your favorite apps and data.
The iPad Mini is further equipped with a compact 8.3" Retina display with multi-touch and IPS technology. It is integrated with the anti-reflective coating, and a fully laminated display for a buttery smooth user experience. The 12MP wide camera also enables users to make the most use out of the 5G experience.
7. Microsoft Surface Pro 9 5G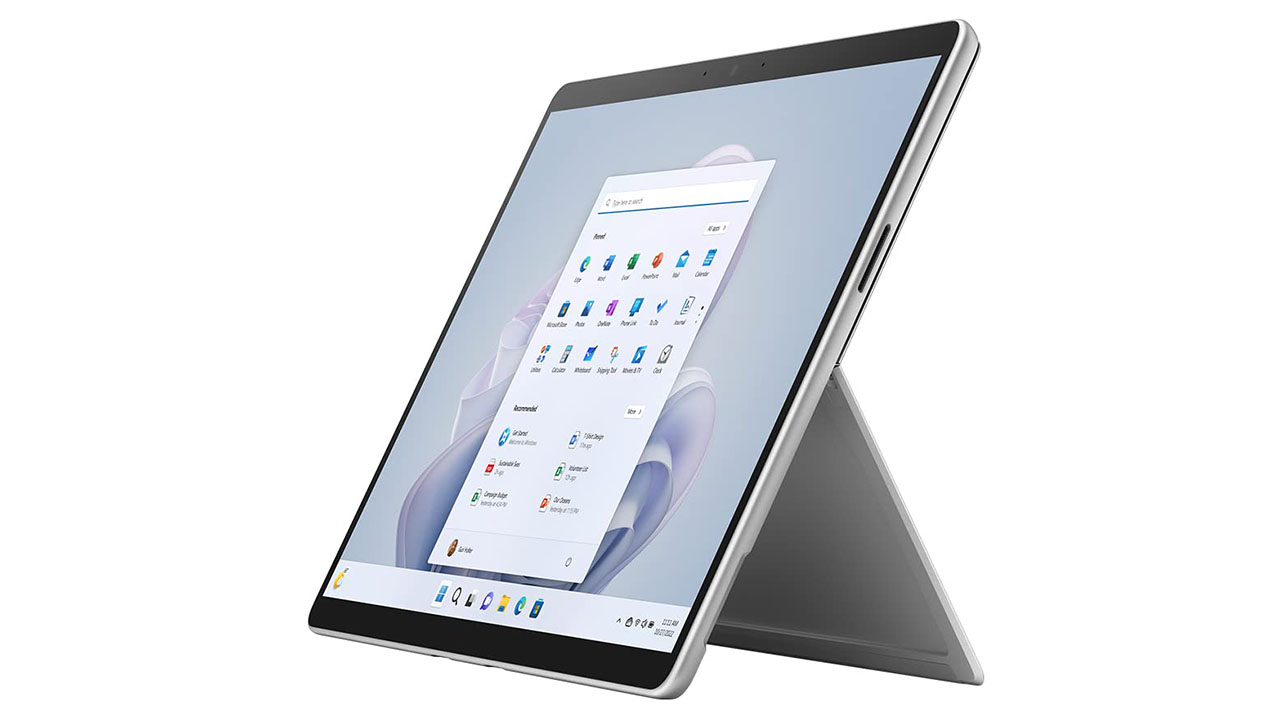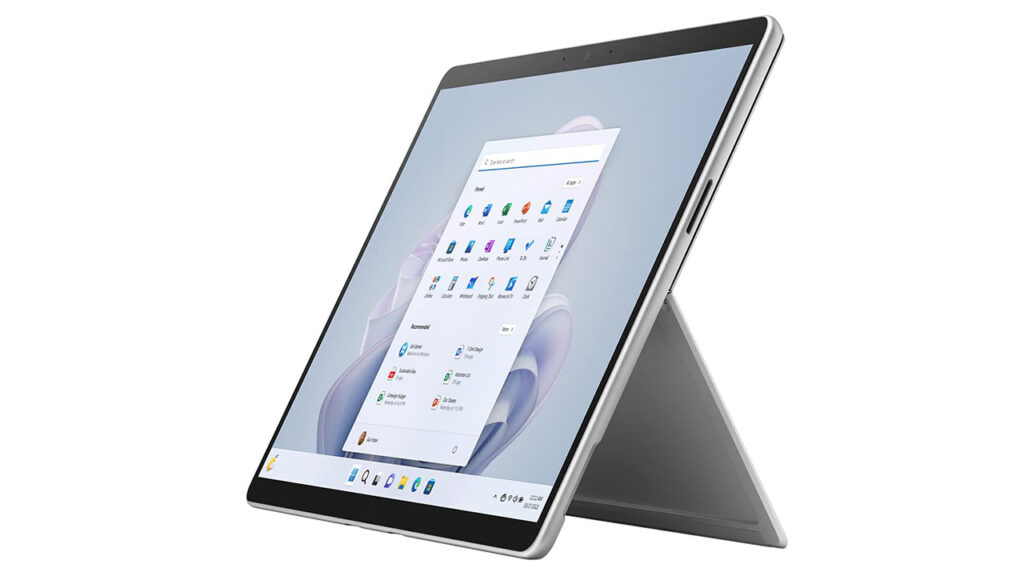 Available in the Wi-Fi and 5G version, the latest Microsoft Surface Pro 9 5G deserves a special mention in the list.
From last year's Surface Pro 8, the new model hasn't received many changes but the improved RAM and storage configuration definitely reflects on the performance.
The cellular 5G version of the model is powered by the Microsoft SQ 3 processor, which is a Microsoft-Qualcomm ARM-based design. Besides elevated system power, the latest processor also supports improved battery life for prolonged productivity.
The 5G variant of the Surface Pro 9 does come with some limitations, especially with respect to the available color variants and configuration options. The base model starts from $1299, which is quite a hefty price point for a configuration with 8GB RAM and 128GB SSD.
What stands out in the Surface Pro 9 is the responsive 13" PixelSense touchscreen display with stunning color reproduction and optimal vividness in the display. Microsoft never compromises on the build and design, and that's reflects on the Surface Pro 9 with the staple kick-in stand and lightweight design.
8. Lenovo Tab P12 Pro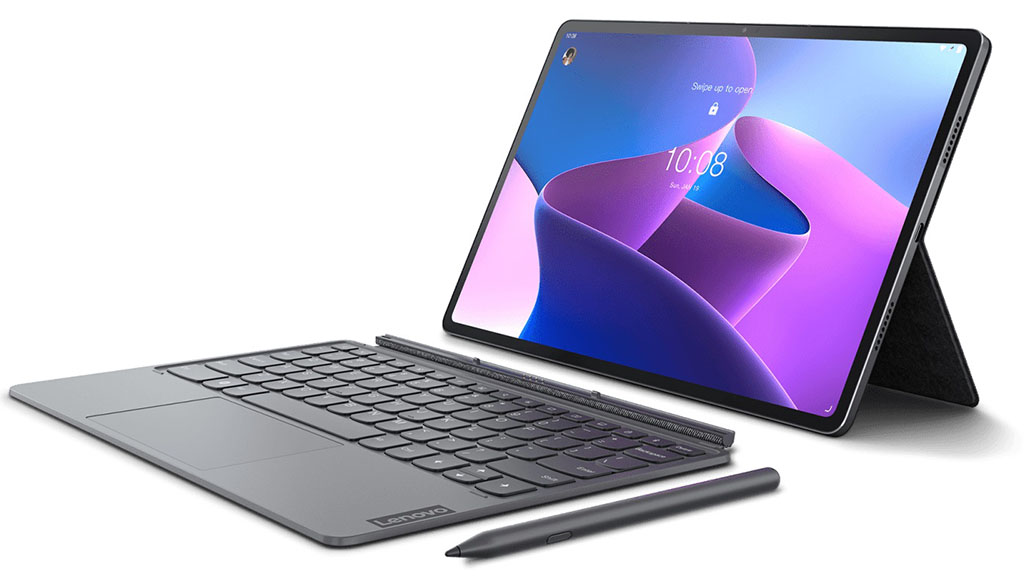 Another Lenovo tablet launched to support the hybrid work lifestyle is the Lenovo Tab P12 Pro.
The device is designed to support you on the move with premium work and entertainment access. The innovative design of this device features an all-metal build and weighs 565gm, enabling you to carry this comfortably.
The 12.6" AMOLED touchscreen display is integrated with 1600p screen resolution and 120Hz refresh rate for smoother visuals without any distortions. Pair that with the 600 nits brightness and 107% NTSC color gamut and you won't ever have to compromise on the overall performance any further.
The P12 Pro is powered by the Snapdragon 870 Mobile Platform for productivity on the go. Pair that with the latest 5G connectivity and you will never have to compromise on the performance, or even the premium intelligence of the device. The 10200 mAh battery life lasts throughout the day with moderate usage.
9. TCL Tab 10 5G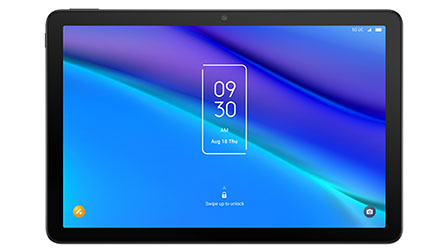 If you are on the hunt for an affordable, high-quality, lightweight and reliable tablet with 5G connectivity, the TCL Tab 10 5G is a pretty great deal right now.
Featuring a compact 10.1" HD display, the tablet is powered by NXTVISION, which elevates the visuals to the next level.
Integrated with built-in display modes, the display supports real-time video and audio enhancements as you are watching a video. The tablet is powered by the latest MediaTek Kompanio 800T 5G chipset and is backed with 32GB built-in memory, which can be expanded up to 512GB using microSD card.
From movies to apps, your entertainment is never compromised when you use this tablet. Coming to the audio-visual end of the device, it is equipped with dual speakers, which render decent audio output. As for as productivity goes, the 8000 mAh battery packs a pretty decent punch too.
Security features including facial recognition is also pretty great and apt in the tablet, allowing you to conveniently unlock the device and keep your data safe and secure without any hassle.
Furthermore, the TCL Tab 10 is also designed with a 8MP rear camera and 5MP selfie camera, enabling you to capture things around or stay connected via video calls.
10. Samsung Galaxy Tab S7 5G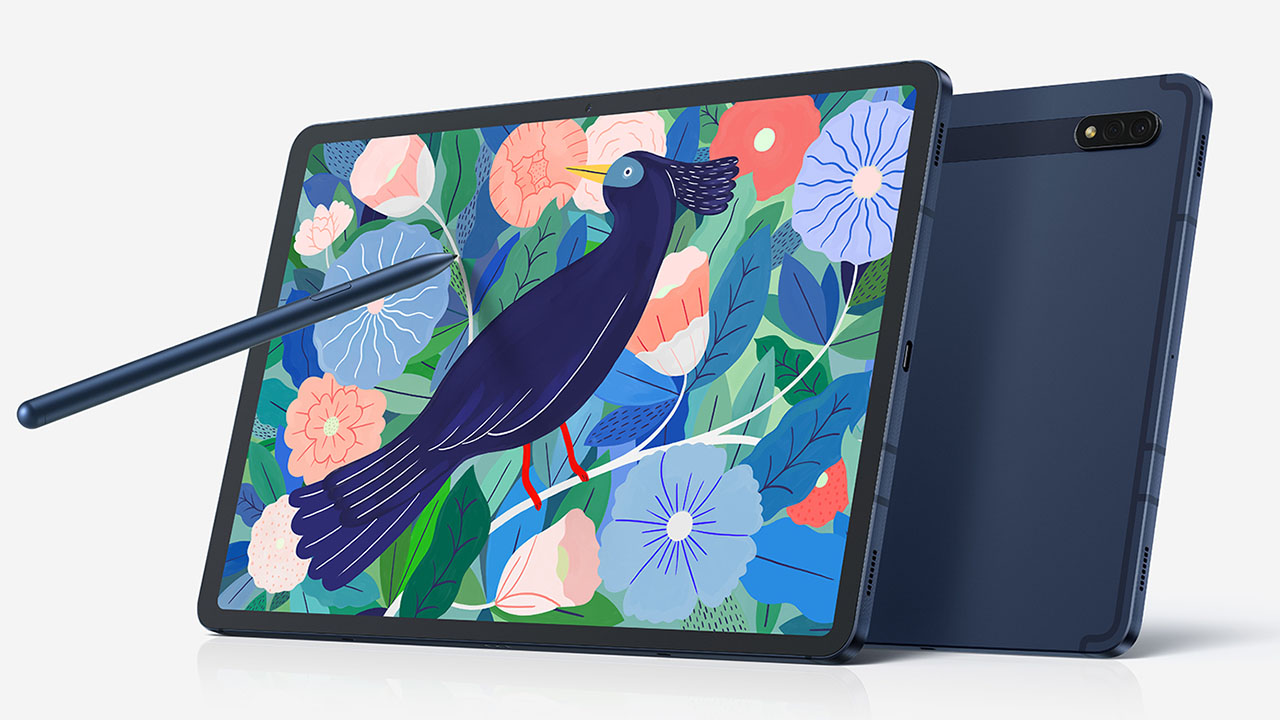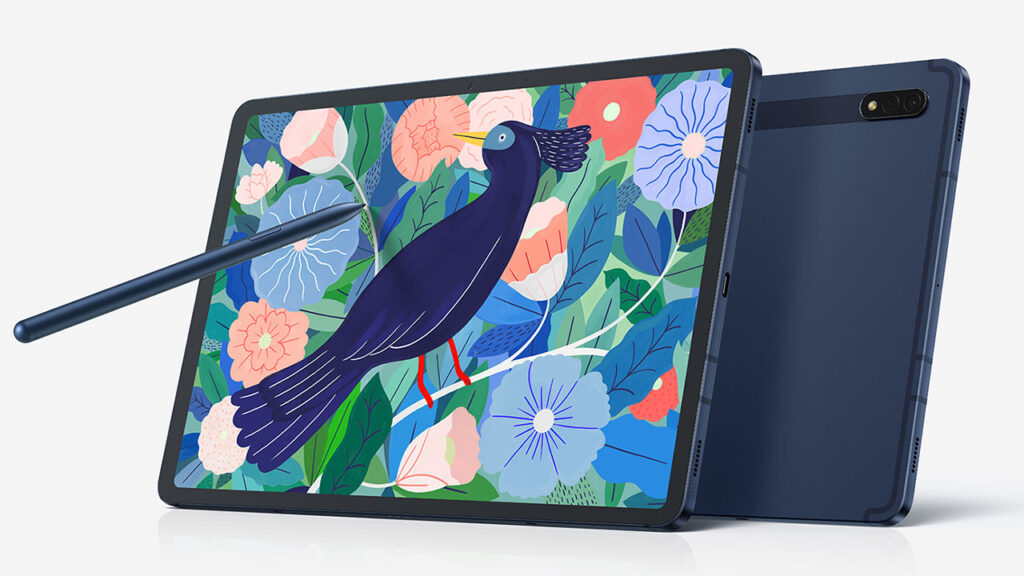 When it comes to Android tablets, Samsung as a brand has been dominating the market for years now.
Amidst all the latest innovative models, one that deserves a special mention is the latest Samsung Galaxy Tab S7 5G. This is the first 5G enabled Android tablet in the market.
While the connectivity issues are out of the equation, let us shift our focus on the specifications. The highlight of this tablet has to be the combination of PC performance with a tablet's portability. Transforming your tablet into a PC requires attaching the keyboard and switching it to the DeX mode.
As for the display, the Galaxy Tab S7 5G is equipped with an 11" TFT LCD screen with larger edge-to-edge display to get the most out of it. Also, it supports 1600p screen resolution for bright and vibrant visuals with optimal color reproduction.
Furthermore, the Galaxy Tab S7 5G comes with a redesigned S Pen with 9ms pen latency that glides through the screen, streamlining creativity and note-taking experience. Also, it supports fast-charging functionalities that ensure long-lasting user experience and all-day productivity.
Overall, if you are on the hunt for a versatile, sleek and innovative Android tablet, your search ends here.
How does 5G work?
Transforming data units or bytes over air will soon be a breeze (pun intended) owing to 5G. The new digital system uses a new Radio interface along with other technologies that utilize much higher radio frequencies than 4G does, to help transfer larger data files at faster speeds, thus reducing network congestion.
The new interface uses something called millimeter wave spectrum that enables more devices to be connected within the same geographical area.
While 4G can support around 4000 devices per square kilometer, 5G will support around a million. This will reduce video chatting lag while on the move, increase Netflix streaming speeds and decrease disturbance over limited air space.
Apart from this, 5G also uses a relatively new digital technology called Massive MIMO (Maximum Input Maximum Output) that uses multiple targeted beams to identify and follow users around a cell site. This improves coverage speed as well as capacity.
Currently, network technologies such as 3G and 4G use floodlights that illuminate a particular area but this causes a lot of light and signal wastage. When 5G rolls out, it will install Massive MIMO and New Radio to all mobile base stations over and above the existing 4G infrastructure.
While consumers and corporates can use the benefits of 5G, experts believe that it would have max impact on industries ranging from healthcare to aviation. However, it will take a lot of time before the government can sanction the go-ahead for 5G devices.
Additionally, it will require a lot of investment as well as effort by mobile network operators. There's also the security aspect that needs to be figured out, owing to rising cyber-crime rates.