On January 30th, Samsung Electronics launched its latest iteration of the company's famed Galaxy Tab series in Korea. The Samsung Galaxy Tab S6 5G will be the first global device to support 5G mobile connectivity in tablet technology, which will enable streaming of realistic content on-the-go.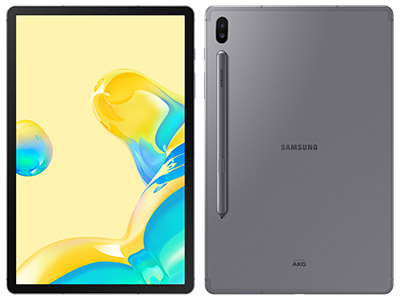 Apart from Samsung Galaxy's impressive 5G mobile communications feature, it has a whole lot of other features to enhance your viewing and browsing experience. It has a sleek and modern design with a thin bezel and compact 10.5-inch super-amorphous display.
For music and gaming fans, the device has AKG's original acoustics and quad speakers with Dolby Atmos, which not only enables smooth streaming but also real-time 4K broadcast streaming as well as AR content. So, your overall multimedia content will be enriched.
The Samsung Galaxy Tab S6 5G also comes with a useful accessory for working professionals – the Smart S Pen. It can be attached to the back of the tablet for charging or carrying around and also interprets free control gestures from a distance.
The device is easily portable as that's one of the essential features that users look for in a tab these days. It comes in matte metal and a mountain gray colorway with a thickness of 5.7mm and a featherweight of 420g.
The tablet will be available with a massive storage capacity of up to 128GB and Samsung will also offer special discounts to customers who purchase the tablet before March 31st 2020.