If you've been looking for a medium to really explore your creative skills – whether you're a beginner or a pro – a decent drawing tablet is the device for you. Apart from creative exploration via a drawing pen and numerous features and tools to play around with, there are tons of things a drawing tablet can do, such as connect to other devices and easily help transfer files, browse the internet for inspiration, etc. But what's even better than a regular drawing tablet is a standalone drawing tablet – one that doesn't require connection to a computer.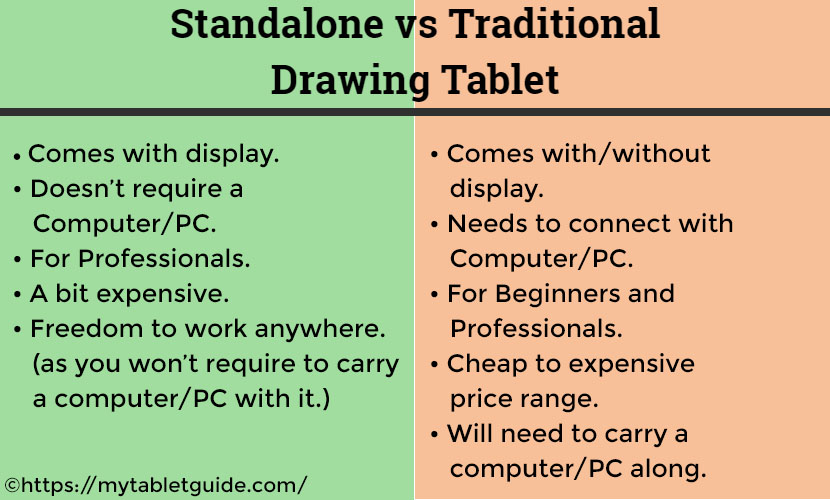 There are innumerable advantages of a standalone drawing tablet and they're not as common as you'd think. For one, they're easily portable so you can use them on flights, cars, trains and literally anywhere you go.
Unlike a traditional drawing tablet that connects to a PC, a standalone drawing tablet comes with a pen-enabled screen and functions like a computer too. While it might be slightly on the expensive side, the device is bound to give users a superior drawing experience.
Now, when you actually go to purchase a standalone drawing tablet that gives you the freedom to draw on-the-go, you might not be able to tell it apart from a regular drawing tablet since both devices have their own screen.
For the uninitiated, we're here to help you understand exactly what a standalone drawing tablet does (apart from being able to function without a computer) and how it's different from a regular tablet.
What is a Standalone Drawing Tablet?
Both, a standalone drawing tablet and a regular drawing tablet, can have touch screens but the major difference between the two is that a regular tablet needs to connect to a computer to be able to function.
On the other hand, a standalone drawing tablet can function without connecting to a computer since the device has features of a drawing tablet and a computer combined.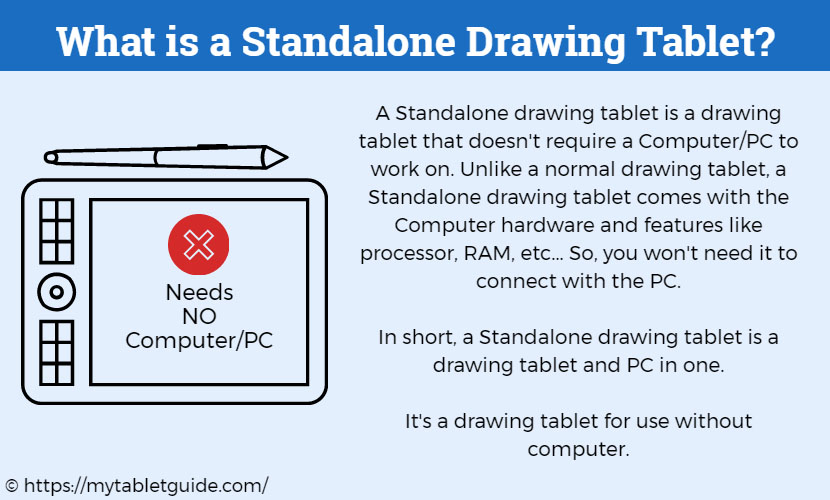 While you may assume that if a drawing tablet is a touch screen one, it's a standalone tablet. Whereas most tablets with their own screen aren't standalone ones and still need the support of a computer to function.
The computer essentially provides the hard disk with all the necessary software required for the drawing tablet to work such as Adobe Illustrator, Photoshop etc. If a drawing tablet is extremely expensive, it's likely to be a standalone one. We've listed out all the standalone tablets worth purchasing in 2021.
Best Standalone Drawing Tablets For 2021
The main purpose of a standalone drawing tablet is for you to be able to have freedom of expression, no matter where you go. Imagine you're camping on the mountains and you wish to capture the picturesque and beautiful landscapes around, and even have the talent for sketching it out.
But the lack of a computer that can connect to a regular drawing tablet is bogging you down. This is where the standalone drawing tablet steps in. It requires no additional PC to connect to and is completely portable, fuss-free, effective and extremely easy to use.
So, now that you're convinced, we've rounded up the ten best standalone drawing tablets you can consider purchasing in 2021. Because it's always wise to make an informed investment. Remember, before you check out these standalone drawing tablets, keep your requirement and budget in mind.
1. Wacom MobileStudio Pro – For Professionals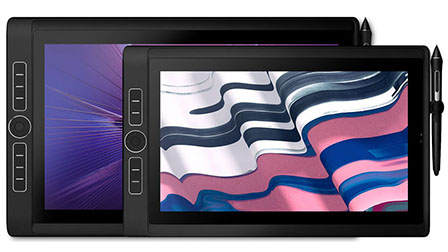 The Wacom MobileStudio Pro tablets – Pro 13 (13.3-inch display) and Pro 16 (15.6-inch display) – come with a whole studio of creative tools such as a precise pen, an incredible display and enhanced computing power to enable the functioning of leading creative software simultaneously.
Its long-lasting battery life will also boost creativity as well as productivity, to help you express your creativity freely without disrupting your work flow. The ultra HD resolution of 3840×2160 pixels gives extreme clarity for detailed drawings.
The color gamut coverage ratio goes up to 85 percent Adobe RGB. The Pro Pen 2 that comes with the standalone drawing tablet is pressure sensitive with 8192 levels of pen pressure and also has tilt technology to support various angular movements.
Some productivity boosters in the device are its Express Keys, on-screen controls and time saving settings. The standalone tab is compatible with Windows 10 and also with Windows and Mac when connected to the devices.
2. Huion Kamvas Studio 2
This is the new generation highly efficient "design studio" that merges efficiency with creativity.
Huion Kamvas Studio 22 is fitted with a 21.5 inch IPS monitor display that provides convenient viewing with a 178°viewing angle.
1920×1080 resolution makes sure that every single detail is presented with the highest accuracy. Great attention has been paid to maximize user-friendliness while designing this wonderful standalone drawing tablet.
ST100, which is the adjustable stand of the tablet, allows the user ideal angle adjustment to get the most comfortable positioning. The slider bar can be released and fixed within 20 to 80 degree angles to benefit the best position finding.
In addition, the touch bars and programmable press keys are placed on either side of the panel to ensure maximum convenience to users. Powered by Intel Core i5-8400 Processor, the availability of dual drives guarantees excellent productivity and great speed.
PW500 is the battery-free, high sensitivity compatible digital pen that helps to weave thoughts and concepts in this one of the best standalone drawing tablets for 2021.
3. Apple iPad Pro 2021
The iPad Pro lineup ever since its inception has proven that it is truly targeted towards working professionals, especially in the digital content creation field.
This tablet with its Apple Pencil support can easily go toe-to-toe with the best-dedicated drawing tablet from Wacom, and Huion, etc.
The 2021 iPad Pro comes with the same M1-SoC used by Apple on their new Mac lineup.
Furthermore, the 2021 iPad Pro can be configured with 8GB or 16GB RAM.
The 11" model offers the same display as before, but the 12.9" model offers a new-Mini LED panel that offers true HDR compatibility, the first for any tablet device. The color-accurate display with wide-range P3 color gamut and true-tone, with Pro-Motion (120Hz refresh rate), makes it perfect for digital artists.
Furthermore, a low-reflectivity as well as low-parallax fully-laminated display combined with the Apple Pencil for $129 (2nd-Gen), makes it the best standalone drawing tablet available.
The iPad Pro 2021 11" starts at $799 and $1099 for the 12.9" model.
4. Microsoft Surface Book 3
With prices beginning from $1299.99, Microsoft Surface Book 3 is built to achieve the big and the best with ease.
From the most demanding task to the most entertaining game, users can meet both ends successfully with this powerful and high-performance based tablet.
It is powered by the quad-core powered 10th Gen Intel Core processors that makes it almost double faster than Surface Book 2.
So, it is fast and ready for multitasking. Opening numerous apps and working on them simultaneously for time-saving is highly possible with this immensely capable Microsoft Surface Book 3.
It is built to unleash the best from the world of graphics being powered by the latest NVIDIA GTX GeForce GPU. It comes with almost 2TB of storage and up to 32GB RAM. It is based on Windows 10 Home.
It is available in two varying sizes. You can select from the 13.5-inch and 15-inch models as per your convenience. It can easily switch to a tablet mode with a conveniently detachable touchscreen.
Attach the highly productive keyboard with track-pad, and it is ready to work as a laptop. So, you pay for one device and get the comfort of being able to use it in two different modes. It is also compatible with the advanced Surface Pen so that users can let loose their creativity and inspirations.
5. Samsung Galaxy Tab S7/S7+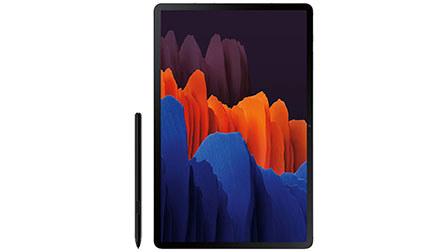 Both Samsung Galaxy Tab S7/S7+ are masterpieces in themselves and are developed to achieve nothing but the best.
They both boast of being equipped with the best and most advanced display that any galaxy tablet has ever sported.
From immersive display to engaging graphics to most responsive streaming, name it and you have it all with the Samsung Galaxy Tab S7/S7 in your hand. These are the first 5G-enabled tablets in the US from Samsung and thus, the connectivity and speed are beyond questioning.
Samsung Galaxy Tab S7 comes with an 11-inch screen and the Samsung Galaxy Tab S7+ comes with a 12.4-inch screen. Both promises to bring the best from the world of graphics and make every binge session a memorable one.
The screen display is built in a way that even long watching sessions can be relaxing with blue light kept lowest. The graphical excellence is matched with great audio quality with the help of AKG Dolby Atmos surround sound.
These incredible tablets from Samsung are powered by Qualcomm Snapdragon 865 Plus Mobile Platform. The price for Samsung Galaxy Tab S7 begins from $649.99 and for Samsung Galaxy Tab S7+, it starts from $849.99.
6. New Apple iPad Air (4th Generation)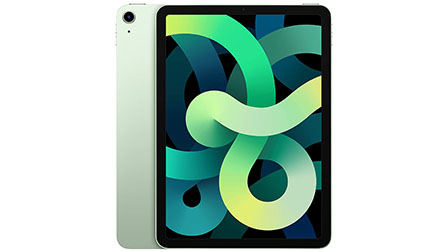 With the unique all-screen design and melting liquid retina display, the new Apple iPad Air (4th Generation) is a vision in itself.
The stunning 10.9-inch screen is filled with gorgeousness and portrays every image and graphics in the greatest detail.
The screen comes with an anti-reflective coating and makes viewing worthy and comfortable with features like True Ton and P3 wide color. It is available in five equally appealing shades which are Silver, Space Grey, Rose Gold, Sky Blue, and Green.
It is filled with versatility like never before and features immense capability and potential within its slim built. Functions and operations are very easy and simple so that every individual can find their dream device in it.
New Apple iPad Air (4th Generation) is powered by A14 Bionic that grants it unparalleled potential to achieve every task with ease and comfort. It is compatible with the second-generation Apple Pencil. From taking notes to drawing to sketching to marking important documents, make the most of it.
The Smart magic keyboard can also be attached and used with ease for a better experience. It provides for responsive typing and comes with a built-in track-pad. iPad Air supports both LTE and Wi-Fi connectivity and the battery can perform all day long on a single charge.
7. Samsung Galaxy Tab S7 FE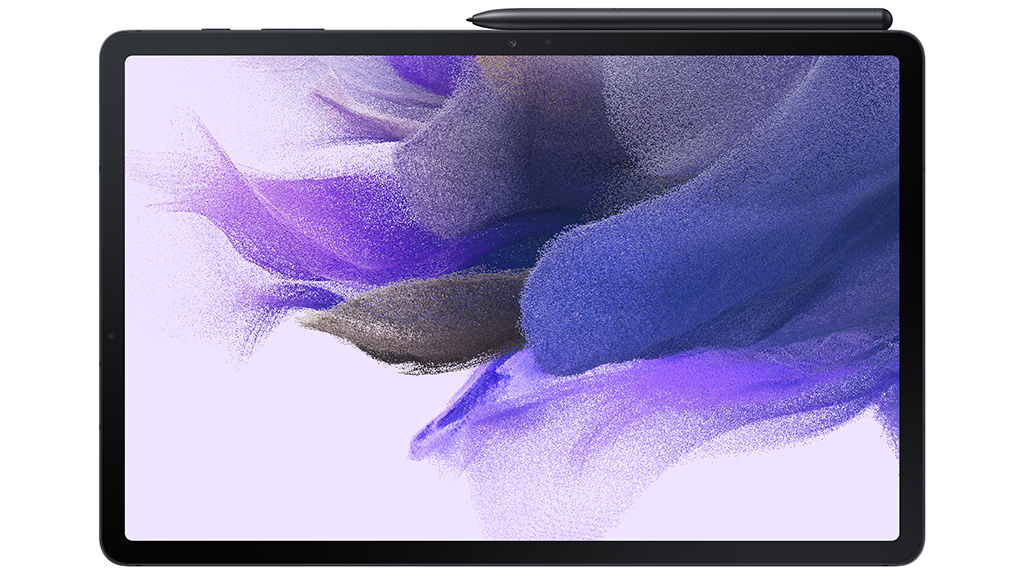 Drawing on a tablet has never been this convenient and immersive. Samsung has been constantly innovating its technology and use it to make its device more powerful than ever. Its Galaxy Tab S7 FE is one of the best standalone drawing tablets.
With an ultra-edge display, it has a 12.4 inch workarea and offers a comfortable viewing experience in any lighting conditions. Doodle or draw, write or take notes, everything is quite smooth and responsive with Samsung S pen support.
Moreover, Galaxy Tab S7 FE can be attached to other Samsung Galaxy devices wirelessly. This adds to the conveniency while working on a design that needs multiple displays. It features a 10,090 mAh battery so that you can work on your design uninterruptedly.
It is powered by an Ocat-Core processor along with 8 GB RAM and 256 GB internal storage as well as 1 TB microSD card support. Meaning, you can work seamlessly and doesn't have to worry about storage capacity anymore.
8. New Apple iPad 10.2 (9th Generation)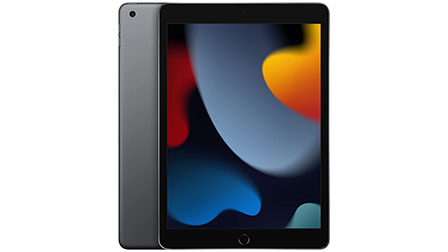 If you are a content creator or a digital artist, having access to a high-quality and responsive drawing tablet is key.
The Apple iPad 10.2 (9th Generation) is a pretty great option to venture into. This affordable and versatile iPad is a staple for every creator and has streamlined their user experience extensively without any further complications.
Powered by the latest A13 Bionic chip, the iPad reverts with responsive performance, seamless browsing and optimal user experience. The chipset also reflects on the graphics performance and improves the same by 20%. The Neural Engine integration elevates the overall gaming experience of the users as well.
Every detail of the drawing and creativity is captured in the 10.2" Retina display. You get to maximize the user performance with enhanced detailing and create your next masterpiece with the help of the True Tone technology. The device is also programmed with two responsive cameras for capturing the moments in.
9. Microsoft Surface Pro 8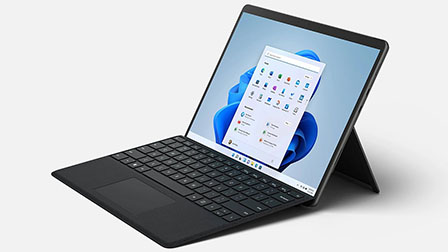 If you are more of a Microsoft and Windows fanatic, the Microsoft Surface Pro 8 is a pretty great option for you to look into.
Designed with an iconic Kickstand and an expansive 13" display, this device is here to meet all your creative endeavors. It comes pre-integrated with the latest Windows 11 operating system.
The device is powered with the latest 11th Gen. Intel core processor with up to 32GB RAM configuration with the ultimate productivity, thanks to the dual Thunderbolt 4 ports. The access to the latest Microsoft 365 apps also reflects on the overall productivity of the device.
As for the display and visuals, the Surface Pro 8 is equipped with a 13.3" PixelSense Flow touch display with 120Hz refresh rate. You get the staple 3:2 aspect ratio with edge-to-edge display experience for an immersive performance.
10. Lenovo Tab P11 Pro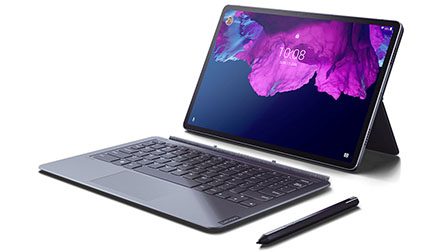 Lenovo Tab P11 Pro sports a sleek, contemporary style that will make you fall in love with it. It is light in weight and very slim and comes in an aluminum-alloy uni-body make with the thinnest edge.
It gets its incredible power to perform like a pro from Qualcomm Snapdragon 730G. So be it for multitasking or just enjoying the most immersive game series, Lenovo Tab P11 Pro will always deliver the best.
This amazing Android-based tablet with an 11.5-inch stunning display is one of the Best Standalone Drawing Tablets of 2021.
All you need to do is attach the magical optional keyboard and you are ready to use it as a full-fledged PC matching your requirement. The keyboard comes with a built-in track-pad.
Pair it with Lenovo precision Pen 2 to indulge in the best digital creative experience that you have known. With prices starting from $399.99, Lenovo Tab P11 Pro is here to surprise you with its remarkable performance.
The End Note
In order to be able to explore your creative capabilities to its maximum potential, a standalone drawing tablet is highly recommended since it comes with a host of latest features and advanced technology.
Even if it may be priced at a slightly higher range, it gives you the freedom to connect to the internet, pen down your ideas and sketch on-the-go. Most of the above listed tablets are easily portable and enable you to work from anywhere at anytime.
However, before you purchase a standalone drawing tablet, ensure to make a note of what it is that you are looking for most. Once you've listed out your requirement, it will be easier to pick a tablet basis your priority. This will also boost your productivity along with your creativity and ensure efficient outcome.