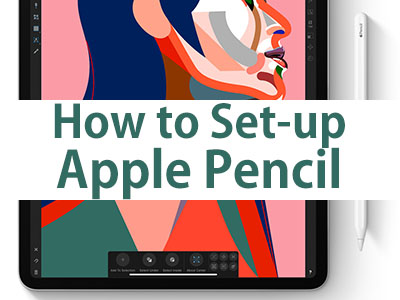 For the uninitiated, an Apple Pencil can be used for multiple purposes and basically functions like a stylus for your iPad. It can help you write, draw or markup with built-inn apps as well as ones from the App store.
If you like to draw and sketch, you can do so with your Apple Pencil on the Notes app. Wondering how to do this? It's as easy as opening the Notes app, starting a new note and tapping on it to start drawing or sketching. Here's everything you need to know about an Apple Pencil and its unique features.
How to use an Apple Pencil
In the Notes app, there are several drawing tools that offer a wide palette of colors as well as an eraser with its own set of options to pick from. All you need to do is double tap the eraser option to view other options within it – such as erase by object or by pixel. Apple Pencil's tilt technology will help you shade a line and if you want to darken the line, just press firmly over it. You can use the ruler to draw straight lines and even rotate them using your fingers.
The best part? You can draw anywhere on the screen (including the edge) without being interrupted by Apple's (iOS and iPadOS) Control Center, Notification Center or Multitasking. The iPadOS lets you move the redesigned tool palette around the screen or even minimize it, so you have more space to draw.
If you have an advanced Apple Pencil (second generation), double-tapping its lower section will enable you to toggle between tools. You can customize this double-tap setting by going to Settings > Apple Pencil and choose between options such as Switch between current tool and eraser or Switch between current tool and previously used tool. Note that the double-tap feature only works in supported in-built apps such as Notes.
How to pair your Apple Pencil with your iPad
If you're using a first generation Apple Pencil, you can pair it with iPad models such as iPad Air (3rd generation), iPad mini (5th generation), first or second generation iPad Pro 12.9-inch, iPad Pro 10.5-inch as well as 9.7-inch and the iPads sixth and seventh generations.
On the other hand, if you're using a second generation Apple Pencil, you can pair it with iPad models such as the third generation iPad Pro 12.9-inch and the iPad Pro 11-inch.

If you need to pair your Apple Pencil with your device, just remove its cap and plug it into the iPad's Lightening Connector. Once you see the 'Pair' option, just tap on it. Once paired, it will remain that way until you restart your iPad, switch on Airplane Mode or pair it with another iPad.

However, the second generation Apple Pencil doesn't need to be plugged in to be paired. All you need to do is attach it to the Magnetic Connector on the side of the iPad Pro.
How to charge your Apple Pencil
This one's a no-brainer. As soon as you connect your first generation Apple Pencil to the Lightening Connector on your iPad, it will begin charging. Or, you could choose to charge it with a USB Power Adapter by using the Apple Pencil Charging Adapter. If you want to check the level of charge, tap on the Widgets view on the iPad.
For charging the second generation Apple Pencil, you need to ensure that the Bluetooth on your iPad is switched on. Attach the Apple Pencil to the center of the Magnetic Connector for it to begin charging. Similar to the first generation Apple Pencil, the Widgets view on your iPad Pro will indicate its percentage or charging level.
Related Posts: