Soon after Yoga Tab 13 hit the market, Lenovo is bringing new tablets P11 5G and P12 Pro as well as Chromebook Duet 5. In a teaser video, Lenovo is trying to market both these tablets as hybrid devices with the tagline "Get your me-time going." and showing how it is a great device to have for work and entertainment.
Chromebook Duet 5 also has been designed to suit more of a hybrid lifestyle we have to adapt to lately. Finish your work and you can draw, write, play video games, stream your favorite shows, listen to music endlessly, or practically anything you want with the new Lenovo P series tablets and Chromebook Duet 5.
Lenovo Tablet P11 5G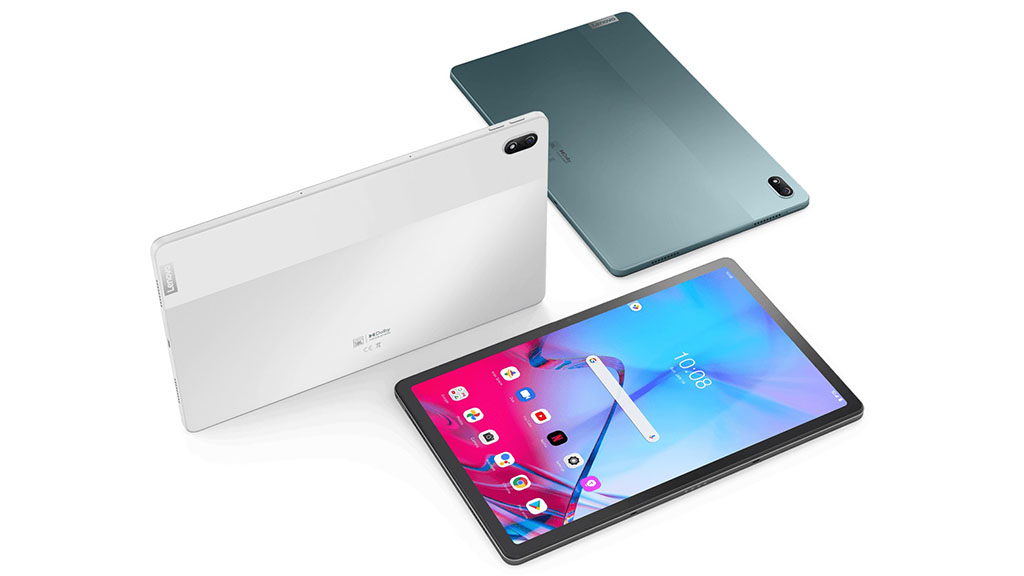 P11 5G is officially the first Lenovo tablet with 5G connectivity. As schools and work are reopening, this hybrid tablet is perfect for work, learning, and play.
Even during peak hours, its 5G connectivity will let you join video conferences without a lag and can download your favorite TV shows in no time.
It will run on the Android 11 operating system and will be powered by powerful Snapdragon 750G processor. With 7700 mAh capacity, its battery lasts longer.
Moreover, its 20W quick recharge technology can quickly charge your device in a hybrid setting. It comes with a max of 8 GB RAM and 256 GB internal storage.
P11 5G tablet is overall offers a sleek design with just 520 grams of weight. This is suitable for carrying it around with ease. With Lenovo's flagship features and technologies it certainly is perfect for all your needs.
You can buy a Lenovo Precision Pen 2 and keyboard pack optionally. It packs an 11-inch display with 2K resolution and uses IPS Dolby Vision technology with 400 nits brightness. It will be available to buy in three colors: White, Grey, and Teal.
Lenovo Tablet P12 Pro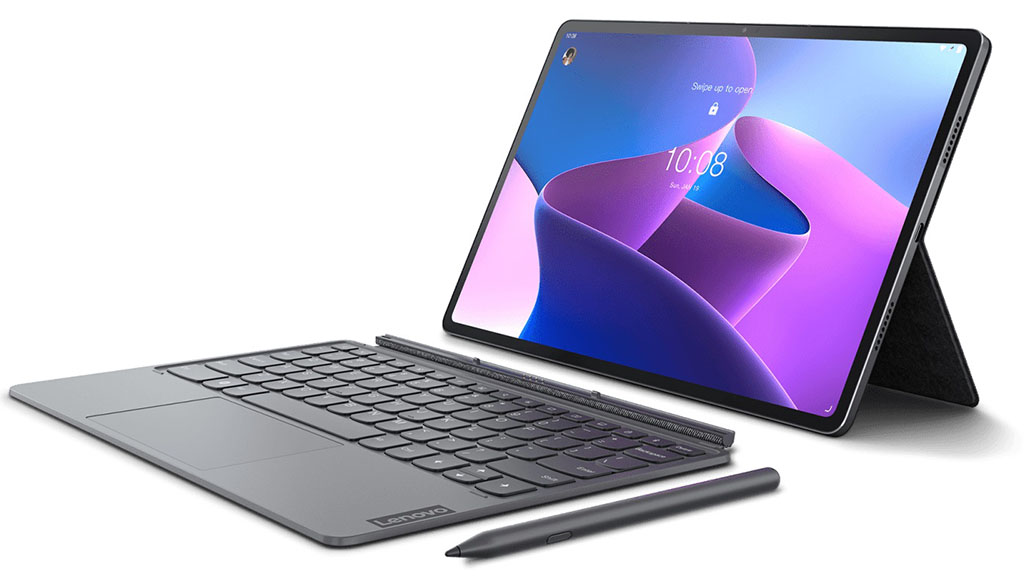 This P series Pro tablet is the ultimate Android tablet you'll want to buy. P12 Pro also runs on the Android 11 operating system. It is powered by Snapdragon 870, one of the fastest android processors used in smartphones and tablets. It also features Lenovo's new Project Unity software and Google Entertainment Space.
In addition, Lenovo P12 Pro comes with a max of 8GB RAM and 256 GB internal storage. It has a better processor and battery life compared to P11 5G. The battery capacity is 10200 mAh and also charges the tablet super quickly with a 45W adapter.
It packs a 12.6 inch AMOLED display with 2K resolution. The refresh rate is 120Hz and offers 600 nits brightness along with HDR10+, Dolby Vision, and DC dimming features.
It comes in only a Grey color option. You can optionally buy Lenovo Precision Pen 3, and a keyboard pack with a trackpad.
Lenovo IdeaPad Duet 5 Chromebook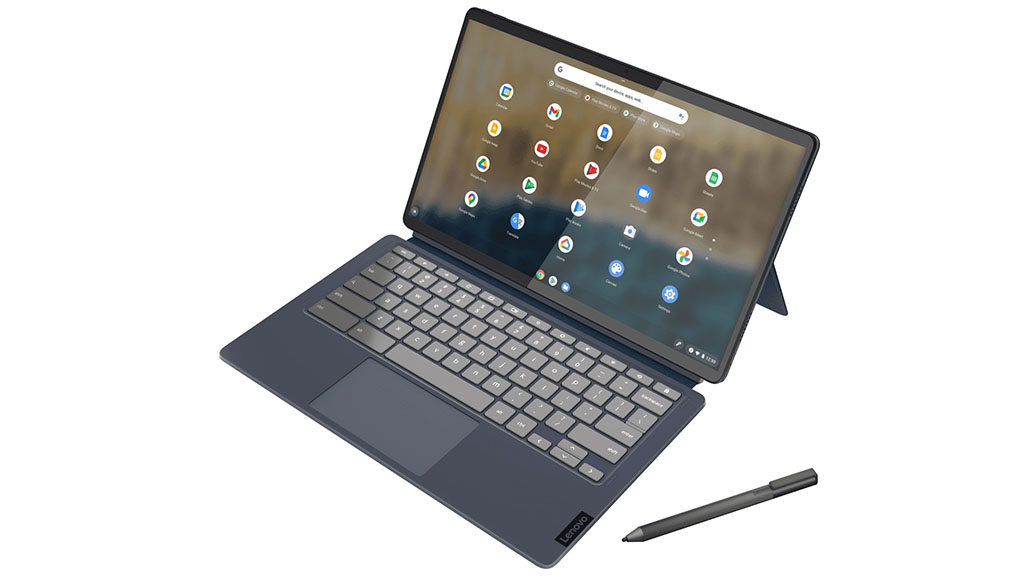 A new Chromebook by Lenovo, Duet 5 offers a stylish tablet for Chrome OS fans. This tablet is powered by a Snapdragon 7c processor and 8GB RAM. It has inbuilt 256 GB internal storage and Micro SD card support.
On top of that, you get cloud storage from Google. So you'll never have to worry about getting your storage full.
The screen size is 13.3 inches and features a full HD OLED display. It offers 400 nits brightness, 100% DCI-P3 color gamut, and AAR 91%. The IdeaPad Duet 5 has a 7.5mm thickness and weighs about 700 grams.
Its battery capacity is 45WHr and supports rapid charging. It also comes with stylus support, Bluetooth and Wi-Fi connectivity along with a couple of USB 3.0 type C and a pogo pin connector.