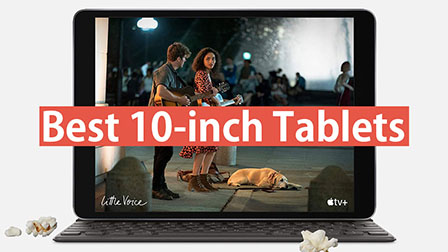 Are you looking for a big screen tablet for all your entertainment and other needs? We have short-listed the best 10 inch tablets including the cheaper as well as the most powerful ones.
Tablets with screen-size of 10.1-inches flooded the market with Apple's introduction of the first iPad with a display of 9.7-inches in 2010.
Right after the tablet computers' popularization with the iPad's launch, several Android tablet makers came up with a 10.1" tablet to rival iPad in the budget segment. Fast-forward to 2021, there are not many budget offerings from legacy OEMs of a 10 inch tablet.
Tablets were introduced soon after the smartphones, but their popularity sky rocket a decade ago. The main goal of tablets was to serve the users who seek bigger screens with desktop like features in a portable and compact-sized device. Since then the market is overflowing with thousands of tablets and hence, it has become difficult for the users to pick the best 10 inch tablet.
However, do you know why you need a tablet – for work or entertainment or everyday use? Answer to this question is very important! Being a user, it is vital to evaluate your needs first and then plunge into the market for further research and find the right tablet.
Why you need a tablet? Well, you might be looking for flexibility as managing your professional work on desktop does not provide you that portability.
May be you want a bigger screen than your smartphone to entertain yourself or play games endlessly. Maybe you want to use it on a daily basis or for studying purpose rather than carrying books all the way to college. All these things play a pivotal role in your research work.
You might come across big brands like Samsung, Apple, Microsoft, etc., that has been leading the tablet industry, but your budget along with your interest also matters here.
Finding a tablet with minimal cost, maximum features is something impossible as the features may fascinate you at some point. In such a scenario, preparing a checklist will be the right choice to jot down everything and stick to it anyhow.
Here in this article, we've outlined 15 hand-picked tablets in the category of average screen-size of 10 Inch. But before proceeding towards it, let's learn some effective tips to choose the right tablet that will suit your needs efficiently, helping you to make the right purchase:
3 Tips on choosing the best 10 Inch tablet
Choosing a perfect 10 Inch tablet is not going to be a cake walk. You will come across innumerable choices that will confuse you due to reasons like out of your budget or might lack features you want and a lot more.
However, that doesn't mean you should stress yourself over this, it is important to understand your requirement first and then jump into the market for hunting the tablet.
Remember, you're going to invest and use that device for years, so making smart choice is way more important. Follow these effective tips to make the right decision:
Tip 1: Android, Windows or iPad
Choosing the right operating system is always challenging as it require your utmost attention. You might be looking for a tablet that can fulfill daily requirements, or might be for entertainment and gaming or for office work. Therefore, it is crucial to pick the right operating system.
For instance, if you are working in an office and want to replace your desktop with tablet, then purchasing an Android tablet might be a wrong choice. You won't get quick access to Microsoft office like Word files, Excel sheets, and a lot more. Here Windows can work for you!

That's the reason when you purchase a tablet, keep in mind what is the purpose of the tablet? If you want to use mobile functionalities on a larger screen, then Android tablet are best for you as they can entertain you and keep the calling flexibility seamless.
However, if you want to replace your PC, then Window-based tablets are the right choice as it won't affect your working style and flow at all. And in case, you're fond of designing different photos or videos while exploring places, then iPad is all that you need!
Tip 2: With or without keyboard
Well, even this factor plays a pivotal role while choosing the perfect tablet. Once you decide the type of operating system you want to work on, and then come required accessories to maintain that efficiency. Again, it depends on you and your habits or flow you have already have maintained while working on gadgets.
If you are planning to buy a tablet to manage your documents or showcase immediate excel sheets, then purchasing it will complete set of accessories is important, which include keyboard specially. We all have hands on experience on keyboards and using touch-pad for such work may hamper your overall productivity.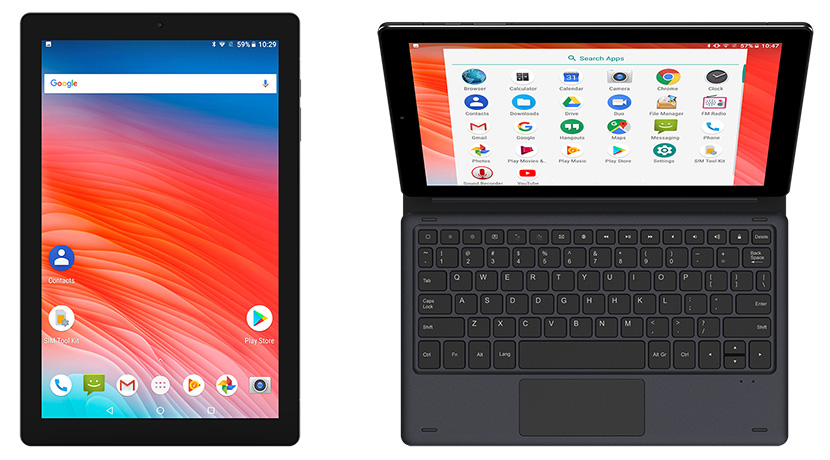 However, if you are buying a tablet for entertainment purpose, browsing internet, camera, etc., then keyboard is not required. As there are many 10 Inch tablets that offer stylus as well, this is acceptable.
You can utilize the stylus for playing games, calling, jotting important notes, etc., and relax your fingers for a while. This is also a good deal to stay alleviate your burden of touching the screen of the tablet by using the stylus or pen instead. So remember, only for work related to documents, go for keyboard.
Tip 3: Price range
This is most vital part among all. Lastly, everything depends upon your budget; you can say it's the king of all tips. In case, you're an adventurer that likes to explore places, share images and content on social media, then spending on high budget tablet is a must. You need the best camera with exclusive features so keep your budget high for such kind of tablets.
However, if you want a tablet for daily use or official work, then spending on medium range tablets can be viable. If you require high processor tablets that can help you download innumerable games without stumbling, then purchasing mid-range tablet is an ideal choice.
In case, if you're fond of exploring new tablets or require a tablet for daily use to watch movies or videos, then you can go for cheaper tablets as well. Saying cheaper or highly affordable doesn't justify these tablets as some cheap tablets have amazing features and processors that might greatly help you.
But again brand is brand, it is important to choose the cheap tablets wisely otherwise it won't last as much a high price tablet will. So focus on the third tip more than others!
Our Picks: 15 Best 10 Inch Tablets 2021
There is huge demand of 10 Inch tablets in the market. People get it for entertainment, on-the-go office works, travel partner, etc… So, if you're finding one, have a look at the short-listed best 10 Inch tablets for 2021.
1. Samsung Galaxy Tab A7 – Best 10 Inch Tablet For The Money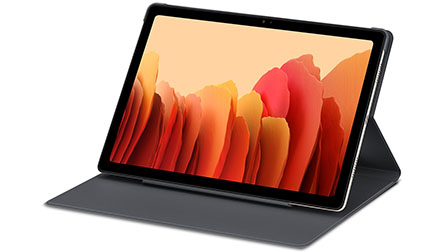 Samsung Galaxy Tab A7 comes at a very reasonable price point for the extraordinary performance it brings to the user.
This is a slim tablet with an excellent feature set, and it can quickly uncover many multitasking operations and daily usage applications.
Samsung partnered with Qualcomm to bring the Snapdragon 662 into the Galaxy Tab A7, and pairing it with 3GB RAM has given an edge to the users to even stream and play games at a good refresh rate.
Another impressive integration was the battery. The Tab A7 comes with a non-removable battery of 7040mAh.
So it's a binge-worthy tablet that can seamlessly connect with other Samsung devices and use the respective applications offered by Samsung. Surround sound effects are displayed with this tablet, all thanks to the Quad Speaker system that is tuned with Dolby Atmos' help.
2. 11th Gen Fire HD 10 – Best 10 Inch Tablet Under $150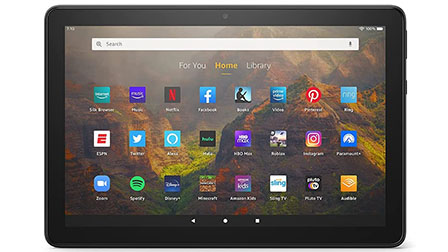 The Fire HD 10 starting from just $149 (with ads in the UI) and $164.99 for without ads, boasts a 10.1-inch display with a resolution of 1920 X 1200 pixels. The display also offers a 10% brighter LCD panel than the outgoing model.
The tablet has the same SoC used in the last two generations, the Mediatek MT8183. The octa-core processor is based on a 12nm manufacturing node with four performance Cortex A73 cores, and four Cortex A53 cores.
The SoC is also coupled with a 3GB RAM with no other higher variant options. The storage comes with either 32GB or 64GB.
With a battery size of a rumored 6300 mAH, Amazon claims a battery life of around 12 hours. Furthermore, the tablet comes with a 5MP rear shooter, while the front shooter boasts a 2MP.
Amazon also offers a productivity bundle with a Bluetooth keyboard and a one-year Microsoft 365 Personal subscription.
3. Latest Apple iPad Air (4th Generation) – Best Lightweight 10 Inch Tablet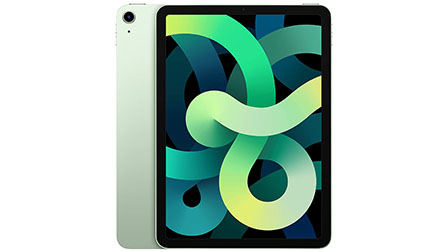 Apple has brought back the iPad Air models, and they have shown some significant improvements in all areas.
The iPad Air is a fantastic tablet, but it is very identical to the flagship model, iPad Pro, with the new display and processor.
iPad Air 4th Generation on Amazon
The newest chip for Apple, i.e., A14 Bionic, is one of the advanced processors with 64-bit architecture, and it can handle any complex activity without lowering refresh rates.
The next big difference highlighted is the display of iPad Air. Apple likes to call it "Liquid Retina", but it is similar to LCDs.
However, the display looks as good as the pro models with a fully laminated screen, and on top of it, iPad Air also comes with an Anti-reflective coating. The iPad Air has brought back the Touch ID, which is one of the fastest authorization techniques. 4K videos and graphic designing are made easy with the new creative studio and second-generation Apple Pencil.
4. Samsung Galaxy Tab S6 Lite – Best 10 Inch Tablet Under $400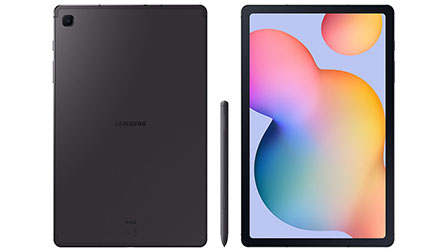 Extremely sleek in its outlook, Samsung Galaxy Tab S6 Lite oozes style. It surely adds to the personality of the user along with making every task easy and achievable. It is lightweight and compact to be a constant companion on the go.
Available in three equally impressive colors, it is the ideal digital tool for taking notes, highlighting texts, marking PDFs, and search between tags.
All of these wonderful functions are made possible by the inclusive magical S Pen, which opens up new avenues and helps to reach greater heights.
The S Pen does not require any charge and can efficiently attach magnetically to the tablet, adding to convenience and mobility. With 4GB RAM and 64/128 GB internal storage capacity that can be expanded to massive 1TB via microSD Card, nothing remains unachievable and beyond reach.
With a long-lasting battery life of about 13 hours, life gets simpler and easier. The battery can be quickly charged through the provide USB-C Type port, thereby, keeping geared up.
5. Fire HD 10 Plus (2021)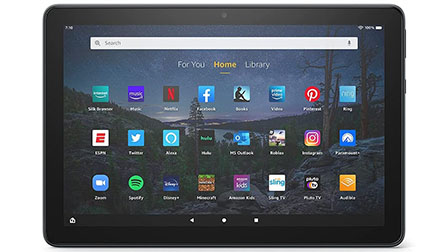 The Fire HD 10 Plus starts from just $179.99 (with ads in the UI) and $194.99 for without ads. The tablet also houses the same display as that of the HD 10.
While Amazon did not release the exact name of the SoC used, it is highly expected to be the same SoC from the Fire HD 10. It is also coupled with 4GB of RAM and offers storage with either a 32 GB or a 64 GB option.
The battery is also the same as that of the HD 10 and offers a claimed battery life of around 12 hours. Moreover, the camera specification is also the same.
The difference between the Fire HD 10 and the Fire HD 10 Plus seems to be the additional RAM and the Qi Wireless charging capability. The tablet supports a 15-W charging dock specially made for the tablet by Anker. Once the tablet is placed on the dock, it gets into the 'show-mode'. The 'show-mode' essentially turns it into an Alex-powered smart-display.
Just like for the Fire HD 10, Amazon also offers a productivity bundle with a Bluetooth keyboard and a one-year Microsoft 365 Personal subscription.
6. Samsung Galaxy Tab S6 – Most Powerful 10 Inch Tablet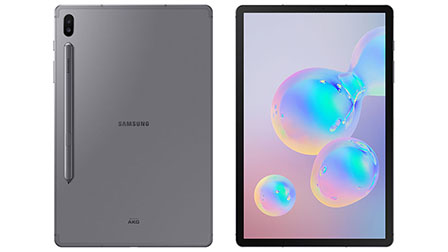 If you want a powerful device that can provide you lag-free performance, then look no further than Samsung Galaxy Tab S6.
Samsung Galaxy Tab S6 has an average screen size of 10.5" Super AMOLED display, providing you with better picture quality on this average screen.
Samsung Galaxy Tab S6 is the on-to go partner tablet as it is just 5.7mm thin and is extremely lightweight, which makes it portable and handy at the same time.
The main concern that bothers users while purchasing a new tablet is the processor and RAM of the tablet. But now, say goodbye to those concerns, as the Galaxy Tab S6 is equipped with Snapdragon Qualcomm processor and runs on Android 9 Pie.
This is why it is best in performance. Moreover, the tablet offers two choices that include (6GB RAM + 128GB ROM) and (8GB RAM + 256GB ROM), storage can be extended up to 1TB fortunately. The tablet is available in three eye-catchy colors, which are Mountain Grey, Cloud Blue and Rose Blush.
The tablet has an amazing smart pen that adds more to the overall productivity of the users and easily gets attached on the backside of the tablet and charges itself. The tablet also boasts a durable battery life of 15hours with continuous browsing.
7. Latest Apple iPad 10.2″ (8th Generation) – Best 10 Inch iPad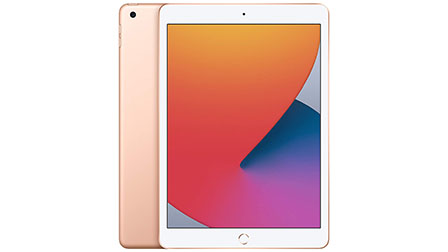 The 8th-generation iPad is in its class of performance, and it does every task it promises to the buyer. This Apple product is not a recent one, but it is an iPad, which is still one of the best 10 inch tablet.
The A12 Bionic chip is still a beast at everything it does, and users have nothing to worry about its speed and power efficiency.
The iPad Air features an LED-backlit display that delivers a better viewing experience from different angles and at different brightness levels.
The Retina display comes with almost 500 nits of brightness capacity, so one can comfortably use the device both indoors and outdoors.
The smart connector and the screen are compatible with only first-generation Apple pencils, so if one wants to upgrade, it is better to look at newer Apple iPads. In terms of entertainment purposes, stereo speakers provide an immersive effect while watching movies and playing games.
8. Microsoft Surface Go 2 – Best Surface 10 Inch Tablet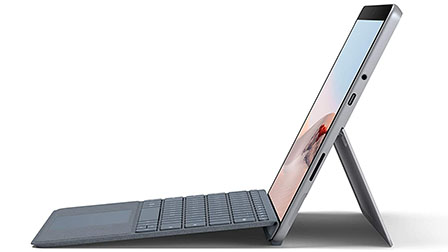 This is one of the well-designed and well-built 2-in-1 laptop that is meant to accelerate efficiency and productivity.
Starting at $399.99, Microsoft Surface Go 2 is one of the best 10 inch tablet that come with extraordinary features and specifications.
It is extremely lightweight and very compact. Users can use it either as a tablet or like a laptop as per their convenience.
From your kid's homework to your most critical presentations, this one device is apt to serve all the family and official purposes.
The 10.5 inches touchscreen makes everything visible and vibrant with 220 PPI resolution. The tablet's credibility increases further owing to its amazing battery life that allows almost 10 hours of uninterrupted performance.
To add to productivity and speed, it is provided with built-in Wi-Fi or optional LTE Advanced3. With Microsoft, all the security related issues always take a backseat and the same is the case with Microsoft Surface Go 2. Large storage capacity along with the latest program compatibility, undoubtedly makes Microsoft Surface Go 2 the best choice.
9. Lenovo Tab M10 Plus – Best Lenovo 10 Inch Tablet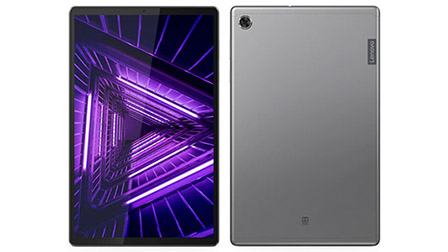 Starting at $199.99, Lenovo Tab M10 Plus is one of the best 10 inch tablet that are right now available in the market.
This 10.3 inches FHD display tablet is ultra-smart in iron grey color with its all-metal body and the bezel is very thin.
Thus, more screen space is guaranteed along with wide-angle viewing. A very first look at the tablet will make you fall in love with it.
This Android 9 Pie tablet is very compact and thereby adds to both convenience and productivity. Lenovo Tab M10 FHD Plus (2nd Gen) is seamlessly powered by MediaTek Helio P22T octa-core processing.
It also guarantees infallible, fast Wi-fi connectivity to make things smooth and accessible even on the go. The Dolby Atmos speakers on both sides make it an ideal choice for immersive and finest audio indulgence.
Features like Kids mode and Face Unlock keeps you free of all worries. This according to our in-depth research and testing, one of the best lenovo tablet out there in the market with the 10 inch screen.
10. Samsung Galaxy Tab A 10.1″ – Best 10 Inch Tablet Under $300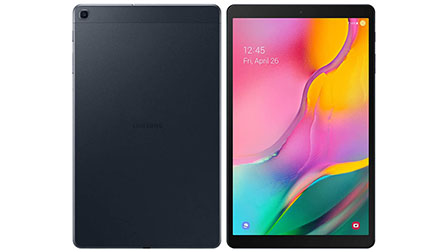 With 10.1 inch screen and minimal bezels, Samsung Galaxy Tab A is very compact, providing you a large screen for watching favorite shows or movies.
Pre-loaded with thousands of educational apps and stories of kids, now you can handover your tablet to your children without any worry. All you have to do is turn on kid's mode.
More so, the tablet runs of the latest Android Pie version and has a powerful process, which is Octa Core that protects your device from unnecessary haggles. The tablet offers 2GB/3GB RAM and 32GB/64GB/128GB ROM with extendable capabilities.
It has dual speakers powered by Dolby Atmos to provide you with immersive sound quality and enhance your watching experience as well. The tablet is also recognized as family tablet as it is equipped with family share feature that enable you to share Gallery, Samsung Notes, Calendar and reminders with your family members seamlessly.
11. Vastking KingPad M10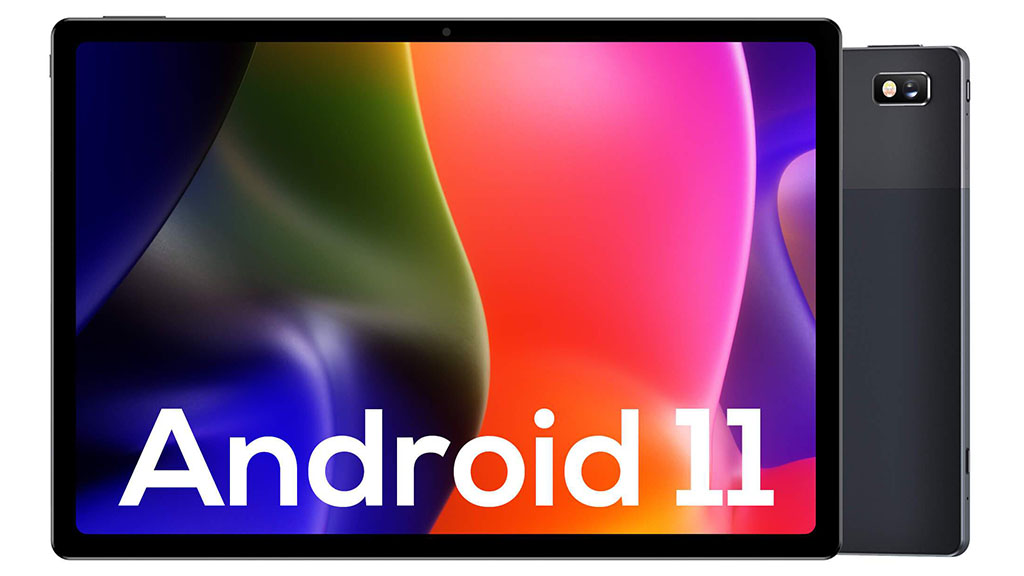 The dimensions of this 450 grams lightweight tablet are 9.7 x 6.1 x 0.3 inches. This is the newest tablet by Vastking which also is one of the best budget buys of 2021.
KingPad M10 comes with IPS LCD display with 1200*2000 2K resolution and 300 nits display for better viewing and working experience.
KingPad M10 has a tiger chip T618 processor along with 4GB RAM for seamless performance. In addition to that, it has 850MHz 2 core GPU. This set of specs work completely fine for your day-to-day needs of a tablet.
You can also purchase a stylus and a full-size tablet keyboard by Vastking separately. The best thing about it is it doesn't make you do unnecessary purchase. They let you choose from seven different buying options so that you get a great tablet that perfectly fits your budget.
12. Dragon Touch Max10 Plus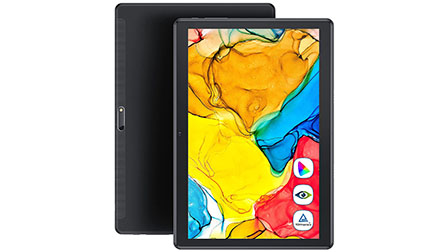 Available for $179.99, Dragon Touch Max10 Plus is another worthy tablet that comes with a stunning display to hold a place in this category.
It comes with a productive 10.1-inch FHD 1080P IPS screen with 1920×1200 resolutions. It offers a most engaging and immersive visual experience for the users to help them capture every detail in great clarity.
The excellent image quality couples with rich color saturation to project the perfect color warmth across the screen. With a 178° wide viewing angle, viewing and watching your favorite content for a longer duration is made convenient and comfortable.
Its display also features Quantum-Dot technology that helps to reduce the harmful blue light of the screen. It is powered by a performance-driven 1.6GHz Octa-core processor and is based on Android 10 OS. It supports 3GB RAM with 32 GB of internal space that can be extended to 128GB via SD card.
13. Vastking KingPad K10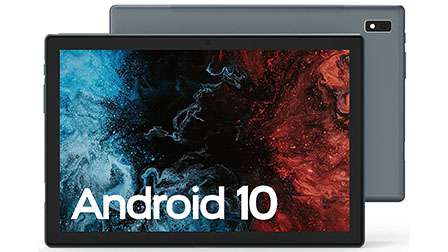 This latest Android-based Kingpad K10 tablet from Vastking comes with promising features and specifications and sports a dynamic look.
It is powered by a 12nm T610 Octa-Core chipset that delivers it with the needed multitasking abilities without any lag. It supports 3GB RAM that fulfills all your crushing demands and lets the machine run at a great pace.
It is powered by a 6000mAh battery that can keep it going for almost 12 hours and in standby mode, it can perform for 20 days. Vastking KingPad K10 has scored 170k on benchmark tools that stand as testimony of its outstanding performance.
This is undoubtedly one of the best 10 inch tablets that are right now dominating the digital market space. It is equipped with 10.1-inch FHD IPS to Display with 1920*1200 resolutions that bring everything to life.
The narrow bezels offer wider screen space and make every watching session comfortable and less fatigue. You can get it at around $147.99 from the leading online retailers.
14. Dragon Touch Notepad K10 10 Inch Tablet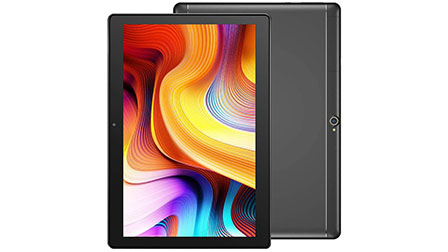 This is a 10 inch Android tablet that is meant to deliver the best with its amazing features.
Priced at $119.99, Dragon Touch Notepad K10 promises the best display with a wide and stunning 800*1280 IPS screen that makes everything more bright and colorful.
Eye-Care Mode is a great feature that protects the eyes by automatically adjusting the backlit and while nighttime usage. It sports a very sleek and compact designing keeping the functions and operations simple.
The overall look of the tablet is fashionable in a slim metal body. It is fitted with dual speakers to make every sound effect impactful.
With dual Wi-Fi mode and high-speed internet connectivity, be ready to experience the best from the world of digital entertainment. It comes with built-in 32GB storage capacity that can be expanded up to 128GB through microSD card.
Dragon Touch Notepad K10 gets its unthinkable power from 1.3GHz, 64-bit quad-core processor. With 2GB RAM, the launching of all the favorite apps can be done without any lag.
15. Vastking KingPad Z10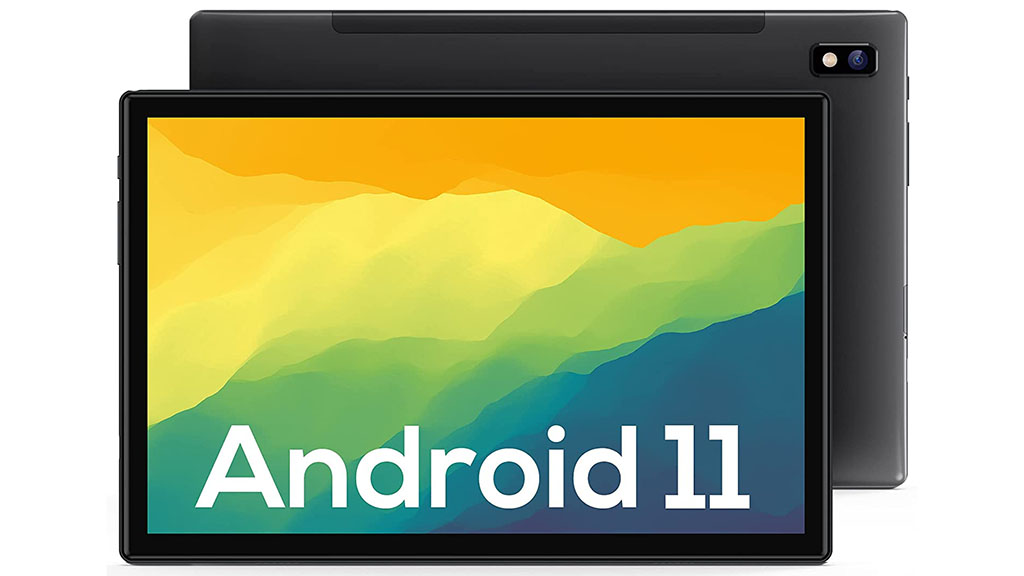 Buy at Amazon
Starting at $99.99, this 10.1-inch IPS display tablet is one of the best tablets to discuss under this category. This classy tablet from Vastking is excellent in performance and is also very creative. KingPad Z10 is very quick and responsive to all commands.
Thanks to its quad-core processor that allows it to perform flawlessly. It also supports 2GB RAM and 32GB internal storage that can be extended to 512GB with the help of an SD card. Its spectacular 10.1inch HD display projects everything in 1280 x 800 IPS Resolution.
To further empower the users to make the most of their potential, Vastking KingPad Z10 is powered by an in-built 6000 mAh battery that provides, 12 hours of battery life for standard use.
Based on Android 11 and GMS Certified, it offers a much better launching pace for apps and you can enjoy a great range of apps from the Google Play Store.
Conclusion
If you're looking for daily-use tablet, then pick the cheapest tablet from the above list because for daily use you don't require major features – camera, gaming, video-play, 4G-enabled are enough.
But if you're looking for a tablet that can replace your desktop, then it is advisable to spend more and find something better in features as well as performance with powerful process, RAM and storage with appropriate operating system that you already have hands on. I hope the above list of top tablets and tips to pick the right one will help you in the purchasing process for sure.
So what are you waiting for? Adopt the above tips and shortlist your favorite two tablets, then compare it with each and pick the one that suits your pocket absolutely.