15 Best 10-inch Tablets 2020
For Work, Entertainment and Everyday Use
Tablets were introduced soon after the smartphones, but their popularity sky rocket a decade ago. The main goal of tablets was to serve the users who seek bigger screens with desktop like features in a portable and compact-sized device. Since then the market is overflowing with thousands of tablets and hence, it has become difficult for the users to pick the right tablet.
However, do you know why you need a tablet – for work or entertainment or everyday use? Answer to this question is very important! Being a user, it is vital to evaluate your needs first and then plunge into the market for further research and find the right tablet.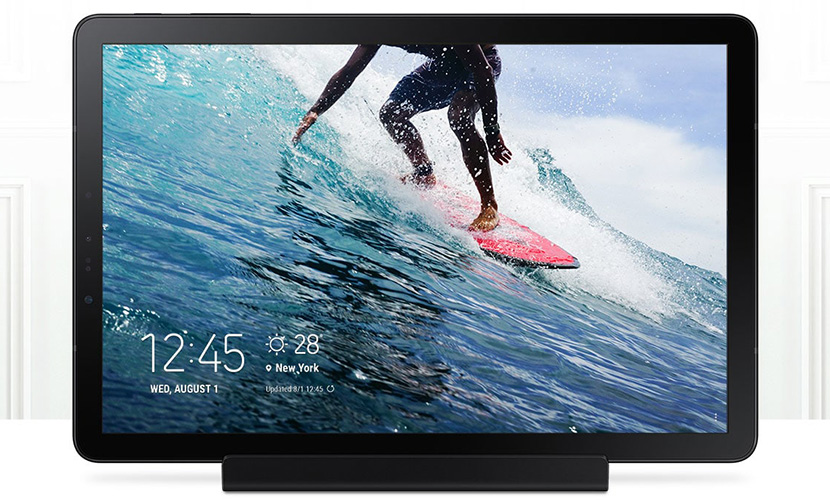 Why you need a tablet? Well, you might be looking for flexibility as managing your professional work on desktop does not provide you that portability. May be you want a bigger screen than your smartphone to entertain yourself or play games endlessly. Maybe you want to use it on a daily basis or for studying purpose rather than carrying books all the way to college. All these things play a pivotal role in your research work.
You might come across big brands like Samsung, Apple, Microsoft, etc., that has been leading the tablet industry, but your budget along with your interest also matters here. Finding a tablet with minimal cost, maximum features is something impossible as the features may fascinate you at some point. In such a scenario, preparing a checklist will be the right choice to jot down everything and stick to it anyhow.
Here in this article, we've outlined 15 hand-picked tablets in the category of average screen-size of 10-inch. But before proceeding towards it, let's learn some effective tips to choose the right tablet that will suit your needs efficiently, helping you to make the right purchase:
3 Tips on choosing a perfect 10-inch tablet
Choosing a perfect 10inch tablet is not going to be a cake walk. You will come across innumerable choices that will confuse you due to reasons like out of your budget or might lack features you want and a lot more. However, that doesn't mean you should stress yourself over this, it is important to understand your requirement first and then jump into the market for hunting the tablet. Remember, you're going to invest and use that device for years, so making smart choice is way more important. Follow these effective tips to make the right decision:
Tip 1: Android, Windows or iPad
Choosing the right operating system is always challenging as it require your utmost attention. You might be looking for a tablet that can fulfill daily requirements, or might be for entertainment and gaming or for office work. Therefore, it is crucial to pick the right operating system. For instance, if you are working in an office and want to replace your desktop with tablet, then purchasing an Android tablet might be a wrong choice. You won't get quick access to Microsoft office like Word files, Excel sheets, and a lot more. Here Windows can work for you!

That's the reason when you purchase a tablet, keep in mind what is the purpose of the tablet? If you want to use mobile functionalities on a larger screen, then Android tablet are best for you as they can entertain you and keep the calling flexibility seamless.
However, if you want to replace your PC, then Window-based tablets are the right choice as it won't affect your working style and flow at all. And in case, you're fond of designing different photos or videos while exploring places, then iPad is all that you need!
Tip 2: With or without keyboard
Well, even this factor plays a pivotal role while choosing the perfect tablet. Once you decide the type of operating system you want to work on, and then come required accessories to maintain that efficiency. Again, it depends on you and your habits or flow you have already have maintained while working on gadgets.
If you are planning to buy a tablet to manage your documents or showcase immediate excel sheets, then purchasing it will complete set of accessories is important, which include keyboard specially. We all have hands on experience on keyboards and using touch-pad for such work may hamper your overall productivity.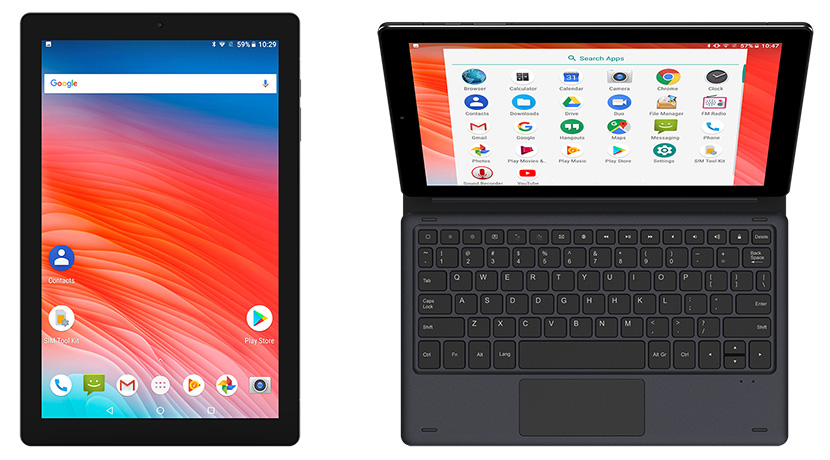 However, if you are buying a tablet for entertainment purpose, browsing internet, camera, etc., then keyboard is not required. As there are many 10inch tablets that offer stylus as well, this is acceptable. You can utilize the stylus for playing games, calling, jotting important notes, etc., and relax your fingers for a while. This is also a good deal to stay alleviate your burden of touching the screen of the tablet by using the stylus or pen instead. So remember, only for work related to documents, go for keyboard.
Tip 3: Price range
This is most vital part among all. Lastly, everything depends upon your budget; you can say it's the king of all tips. In case, you're an adventurer that likes to explore places, share images and content on social media, then spending on high budget tablet is a must. You need the best camera with exclusive features so keep your budget high for such kind of tablets.
However, if you want a tablet for daily use or official work, then spending on medium range tablets can be viable. If you require high processor tablets that can help you download innumerable games without stumbling, then purchasing mid-range tablet is an ideal choice.
In case, if you're fond of exploring new tablets or require a tablet for daily use to watch movies or videos, then you can go for cheaper tablets as well. Saying cheaper or highly affordable doesn't justify these tablets as some cheap tablets have amazing features and processors that might greatly help you. But again brand is brand, it is important to choose the cheap tablets wisely otherwise it won't last as much a high price tablet will. So focus on the third tip more than others!
15 Best 10-inch Tablets 2020
There is huge demand of 10-inch tablets in the market. People get it for entertainment, on-the-go office works, travel partner, etc… So, if you're finding one, have a look at the best and short-listed 10-inch tablets for 2020.
1. Samsung Galaxy Tab S6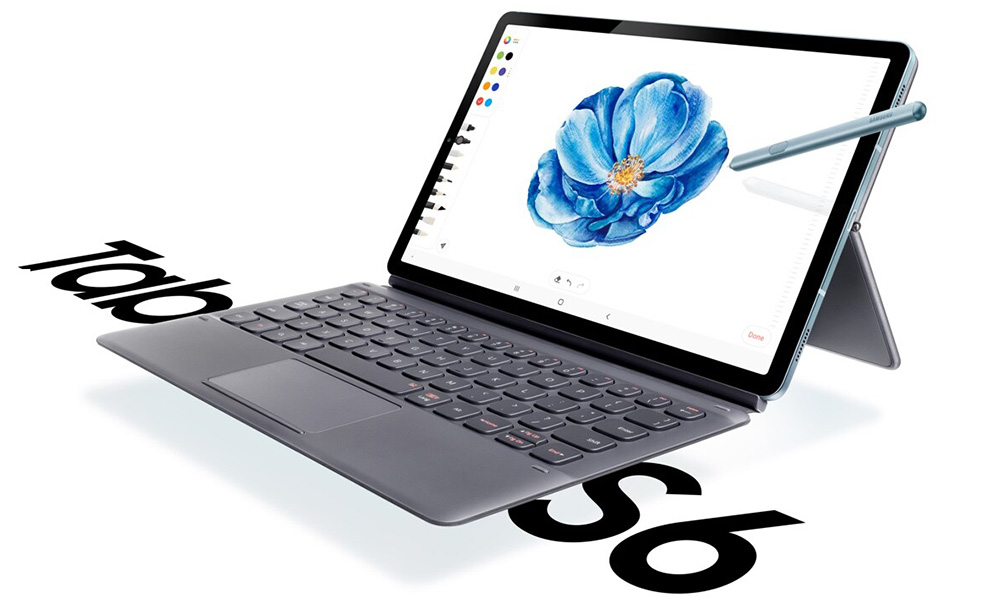 If you want a powerful device that can provide you lag-free performance, then look no further than Samsung Galaxy Tab S6. Samsung Galaxy Tab S6 has an average screen size of 10.5" Super AMOLED display, providing you with better picture quality on this average screen. Samsung Galaxy Tab S6 is the on-to go partner tablet as it is just 5.7mm thin and is extremely lightweight, which makes it portable and handy at the same time.
The main concern that bothers users while purchasing a new tablet is the processor and RAM of the tablet. But now, say goodbye to those concerns, as the Galaxy Tab S6 is equipped with Snapdragon Qualcomm processor and runs on Android 9Pie. This is why it is best in performance. Moreover, the tablet offers two choices that include (6GB RAM + 128GB ROM) and (8GB RAM + 256GB ROM), storage can be extended up to 1TB fortunately. The tablet is available in three eye-catchy colors, which are Mountain Grey, Cloud Blue and Rose Blush.
The tablet has an amazing smart pen that adds more to the overall productivity of the users and easily gets attached on the backside of the tablet and charges itself. The tablet also boasts a durable battery life of 15hours with continuous browsing.
2. Samsung Galaxy Tab A 10.1″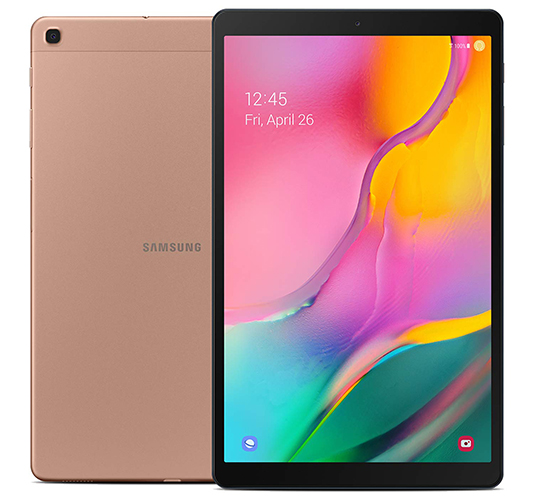 All-new Samsung Galaxy Tab A 10.1″  is the recently upgraded tablet by the company that became popular in no time. This time Samsung has targeted the families with all new Samsung Galaxy Tab A. With 10.1 inch screen and minimal bezels, Samsung Galaxy Tab A is very compact, providing you a large screen for watching favorite shows or movies. Pre-loaded with thousands of educational apps and stories of kids, now you can handover your tablet to your children without any worry. All you have to do is turn on kid's mode.
| | 10.1" Samsung Galaxy Tab A 2019 Specs |
| --- | --- |
| Processor | Lassen O+ Octa-Core (Dual 1.8GHz + Hexa 1.6GHz) |
| Display | 10.1" (1920x1200) WUXGA LCD |
| RAM | 2GB or 3GB |
| Storage | 32GB, 64GB or 128GB |
| Camera | Front: 5MP | Rear: 8MP |
| Battery | 6150mAh |
| OS | Android Pie 9.0 |
| Price | Starting at 229.99 | Amazon |
More so, the tablet runs of the latest Android Pie version and has a powerful process, which is Octa Core that protects your device from unnecessary haggles. The tablet offers 2GB/3GB RAM and 32GB/64GB/128GB ROM with extendable capabilities. It has dual speakers powered by Dolby Atmos to provide you with immersive sound quality and enhance your watching experience as well. The tablet is also recognized as family tablet as it is equipped with family share feature that enable you to share Gallery, Samsung Notes, Calendar and reminders with your family members seamlessly.
3. Latest Apple iPad 10.2″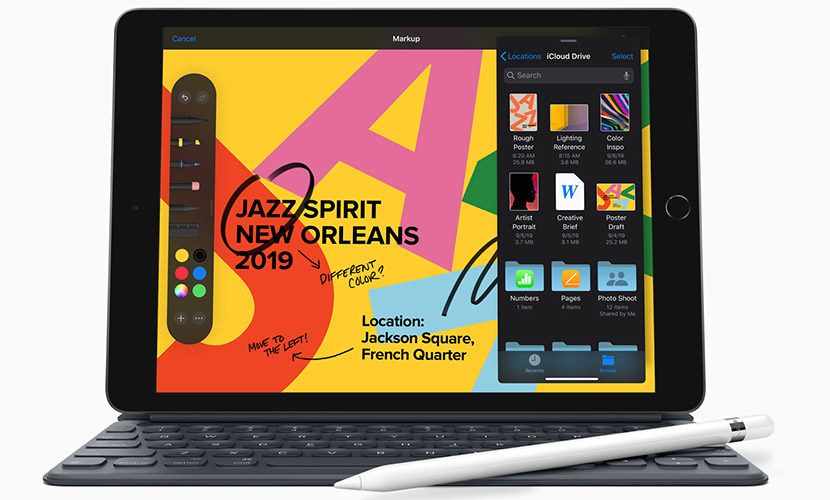 This would not be an exaggeration if we mention that tablets have revolutionized our world. And when it comes to iPad, users get plenitude of options. The company has surprised the users by making it capable to support the smart keyboard that has a catchy look. Adding to the looks, its 10.2‑inch retina display has brought it crystal clear quality.
Why Apple is pretty proud about the tablet has more than one reason. One can multitask at a swift pace. Switching among various applications is as easy as ever. Apple Pencil with iPad is an excellently remarkable aspect of it. With the help of plenty of applications, one can do various works with sheer ease.
Furthermore, the company has made it quite powerful to please the users in every way possible. Its A10 Fusion chip is one of the principal reasons to speed up any activity. This is not less than any good news to the lovers of gaming that one can have Xbox Wireless Controller with Bluetooth, PlayStation DualShock 4 controller or MFi game controller with iPad. Moving forth, the gadget is also equipped with 8MP back camera that is able to capture stunning views in no time. Eventually, this can be asserted firmly that the device has massive power o perform any task.
4. New Fire HD 10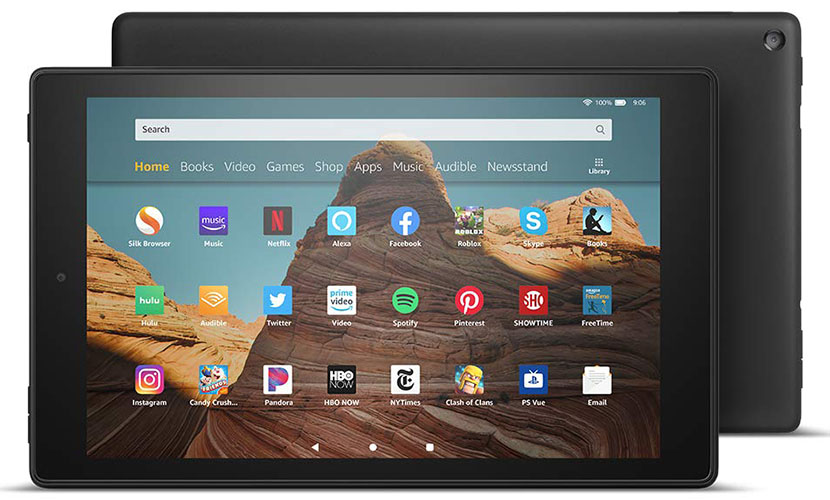 Tablets have become a household name nowadays. There is hardly anyone that can deny the significance of technology. Like always, Amazon has tried its best to equip its users with the best. Fire HD 10 is a 10.1 inch 1080p full HD display tablet that can perform awesome.
Whether a user goes for 32 GB or 64 GB storage, the good news is the memory can be expanded up to 512 GB. One can keep everything together always from pictures, videos, documents or whatever is the need. By providing 2.0 GHz octa-core processor and 2 GB of RAM, the company has enhanced the performance manifold.
Moreover, for users to make the most of the device, the tablet comes with a battery that is sure to last for around 12 hours. Even when it needs to get charged, the fast charging makes the process quite swift.
Also, users get to access Alexa too. This means things can be done hassle free by just saying it loud. Adding to its efficacy, there are 2 MP front and rear-facing cameras that are ably record 720 p HD video. All in all, it is really fun to work on with all essentials.
5. Apple iPad Air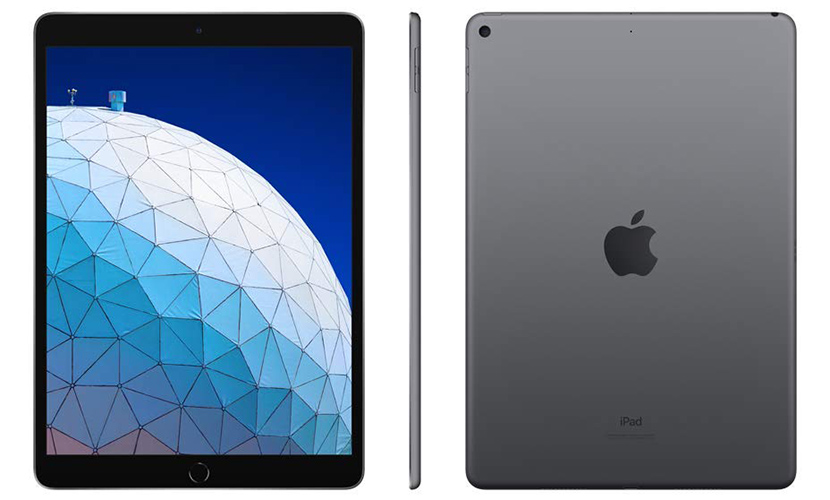 This is another 10 inch tablet, which is ruling the market greatly. iPad has always delivered high-tech tablets to users and even iPad Air is doing the same for users. The retina display of the tablet powered by True to technology deliver you with amazing viewing experience. iPad Air boasts the powerful CPU with A12 Bionic chipset and neural engine embedded with M12 co-processor enable you to play high MB games with any hassle. The tablet is perfectly sized with sleek design and is extremely lightweight, which makes it on the go tablet for many.
Apple iPad Air 2019 Specs
Processor
A12 Bionic Chip | Neural Engine | M12 Coprocessor
Display
10.5" (2224 x 1668) 264ppi 500nits Retina
Storage
64GB or 256GB
Camera
Front: 7MP FaceTime HD
Rear: 8MP Rear
Battery
30.2 Whr (Up to 10 hours)
OS
iOS 12
Starting Price
Wi-Fi: $499
Wi-Fi + Cellular: $629
iPad Air 2019 on Amazon
Besides these, the 8MP rear camera and 7MP face-time HD camera enable you to capture every moment on your amazing tablet. You can stay connected with your loved ones with this smart tablet. The tablet offer 64GB and 128GB of capacity, whichever best suits your usage so you can utilize iPad Air for office work as well as for fun when you need a break.
It is available in three shiny and bright colors, which are Silver, Space Grey and Rose Gold. More so, the powerful stereo speakers become a limelight while you're watching your favorite movie or show.
6. Samsung Galaxy Tab S4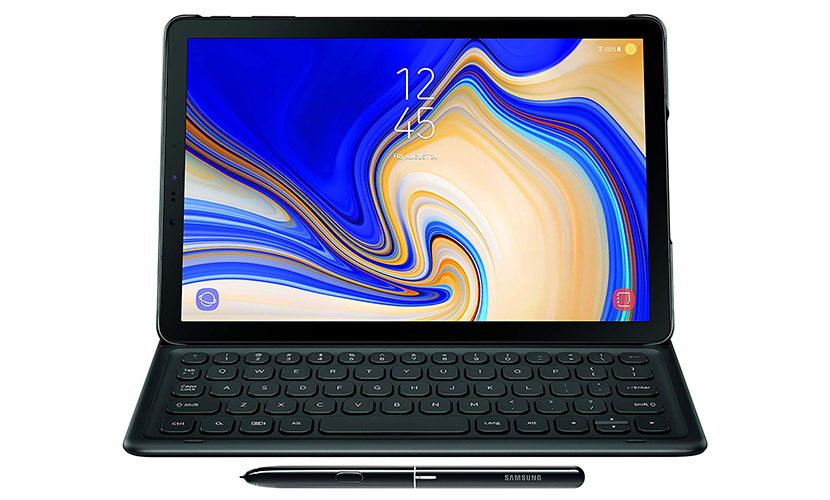 Samsung Galaxy Tab S4 is one of the finest productions by Samsung that is meant to ease the lives of the users. The impeccable design of the tablet makes it eye-catchy and the sleekness of the piece allow it to easily fit into your bag. You can explore the world with Samsung Galaxy Tab S4! With Super AMOLED display, Samsung Galaxy Tab S4 provides you with cinematic viewing experience.
| | Samsung Galaxy Tab S4 Specs |
| --- | --- |
| Processor | (2.35GHz + 1.9GHz) Qualcomm MSM8998 Octa-Core |
| Display | 10.5" WQXGA (2560x1600) Super AMOLED |
| RAM | 4GB |
| Storage | Up to 256GB |
| Camera | Front: 8MP | Rear: 13MP |
| Battery | 7300mAh |
| OS | Android O |
| Buy | Amazon |
More so, the all new S Pen work as wings to your ideas because with it you can easily jot down or do something creative with your thoughts. You don't have to charge the pen at all and with 4,096 pressure levels you can subtle lines and experience smooth transitions.
The tablet is powered by Octa-Core processor with two availability in RAM and storage – 4G+64GB and 64GB+256GB. You also get a microSD card slot wherein you can add external memory card up to 400GB.The tablet also offers immersive sound quality as it is packed with Dolby Atmos speakers, making your thrill movie experience more exciting. The battery life of Tab S4 is for 16hours with browsing and can be charged quickly with fast-charging capabilities.
7. Samsung Galaxy Tab S5e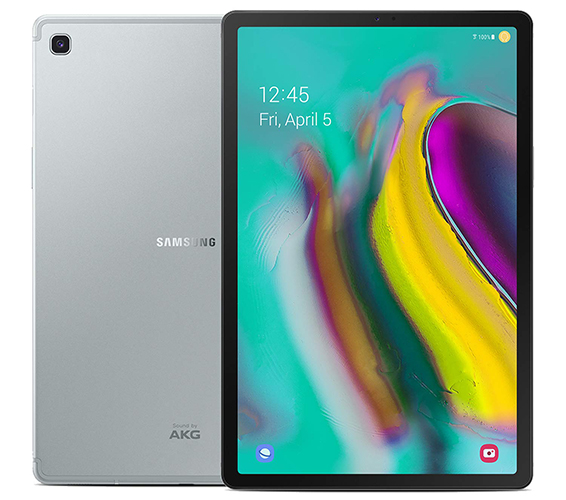 This is one of the trending Samsung tablet in the 10inch range that has hit the market recently. Samsung Galaxy Tab S5e is everything in a thinnest frame as it is extremely lightweight and thinnest tablet that you will ever come across. Similar to other tablets, Galaxy Tab S5e also boasts Super AMOLED display along with cinematic Dolby Atmos speakers that gives you cinematic viewing experience at the comfort of your home. The tablet also offers amazing camera quality that includes 13MP rear and 8MP front-facing camera, enable you to enjoy your journey with great fun and capture every moment in your smart and handy tablet.
| | Samsung Galaxy Tab S5e Specs |
| --- | --- |
| Processor | Qualcomm Snapdragon 670 Octa-Core (Dual 2.0GHz + Hexa 1.7GHz) |
| Display | 10.5" (2560 x 1600) 287ppi WQXGA Super AMOLED |
| RAM | 4GB or 6GB |
| Storage | 64GB or 128GB |
| Camera | Front: 8MP | Rear: 13MP |
| Battery | 7040mAh (up to 15 hours of Video Playback) |
| OS | Android P |
| Price | Starting at $399.99 | Amazon |
Samsung Galaxy Tab S5e posses 4GB/6GB RAM with 64GB/128GB storage, which is extendable up to 512GB. The tablet is equipped with powerful CPU, which is Qualcomm Snapdragon, boosting your overall productivity and efficiency. The tablet runs of Android Pie, which is the latest operating version that offers an interesting user-interface, making the experience more fascinating. This tablet is available in three amazing colors that are absolutely made to flaunt- Silver, Black and Gold, adding more to your personality. The tablet lasts for 15 hours and has fast-charging capabilities as well.
8. Microsoft Surface Go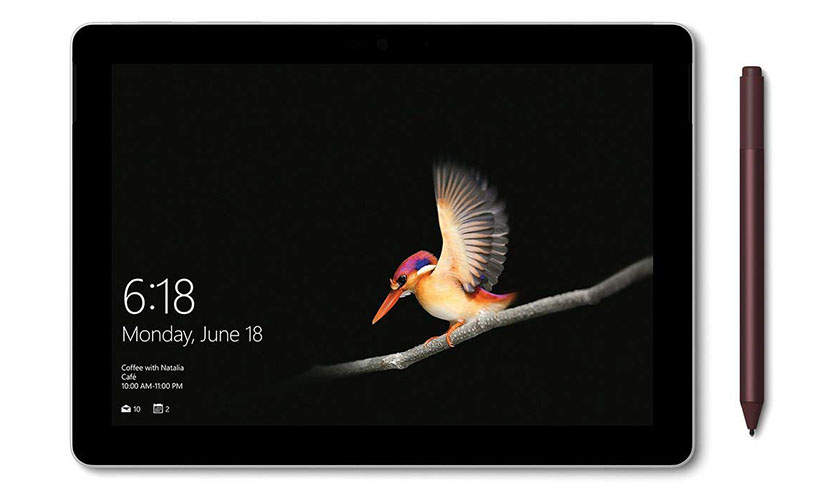 Windows isn't lagging behind in the market. The Microsoft Surface Go is the top selling 10 inch Windows tablet in the market that is available at affordable price with maximum features. The tablet is very pleasant to eyes with less mess of designs. It is thin and lightweight that makes it a portable tablet, which you can easily carry in your bag when you're on the go. The display quality of the tablet is absolute stunning as the tablet is equipped with Corning Gorilla glasses, which gives you bright, crisp and clear picture quality.
Surface Go Specs
Processor
Intel Pentium Gold 4415Y
Graphics
Intel HD 615
Display
10" (1800x 1200) 217 PPI PixelSense
RAM
4GB or 8GB
Storage
64GB eMMC or 128GB SSD
Camera
Front: 5MP (1080P HD Skype Video)
Rear: 8MP (1080P FHD Video)
Weight (Without Type Cover)
Wi-Fi Model: Starts at 1.15lbs
LTE Advanced Model: Starts at 1.17lbs
Dimensions
9.65" x 6.90" x 0.33"
Battery
Up to 9hrs
Operating System
Windows 10 Home in S Mode
Windows 10 Pro (For Business)
Price
Starting from $399 | Surface Go on Amazon
Running on Windows 10, Microsoft Surface Go can make you feel that you're on your desktop. The tablet offers 4GB/8GB RAM and 64/128GB storage to the users, enhancing their overall productivity. The battery life of the tablet lasts for 9hours, which is comparatively less than above-mentioned tablets.
Microsoft Surface Go is available in single color that is Silver and includes Dolby Atmos dual speakers to make your experience one-of-a-kind. Moreover, the tablet also offer 5MP front-facing and 8MP rear camera so that wherever you go, you can capture every moment freely and create memories.
9. Vankyo MatrixPad Z4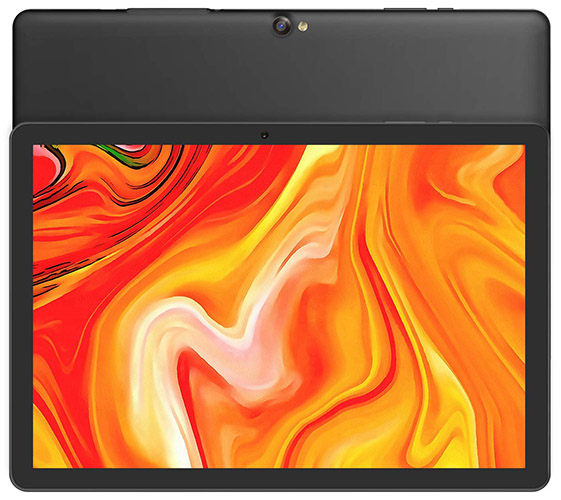 Seeking for a 10-inch tablet that too at an affordable cost, Vankyo MatrixPad Z4 can be an ideal choice. Vankyo MatrixPad Z4 is becoming very popular due its flexibility in size and weight that too at pocket-friendly price. You can enjoy your favorite movies or shows on the IPS HD display with a 178-degree viewing angle.
Featuring Android 9 Pie, Vankyo MatrixPad Z4 comes with 64-bit quad-core processor along with 2GB RAM and 32GB storage. Moreover, one can store thousands of pictures and movies as you can add microSD card up to 128GB. The tablet comes with 8MP rear camera that enables you to take some eye-striking and decent pictures while you're on the go. In addition, with the 2MP front-facing camera, you can stay connected to your dear ones through video calls without any hassle.
The tablet boasts Google assistant as well that can help you live a hands-free day as it can easily turn on the playlists, read news headlines for you, etc. The tablet boasts a battery life up to 6 hours as it has 4500 mAh battery; it can last for more hours, depending on the usage of apps and browsers entirely!
10. HUAWEI MediaPad M5 Lite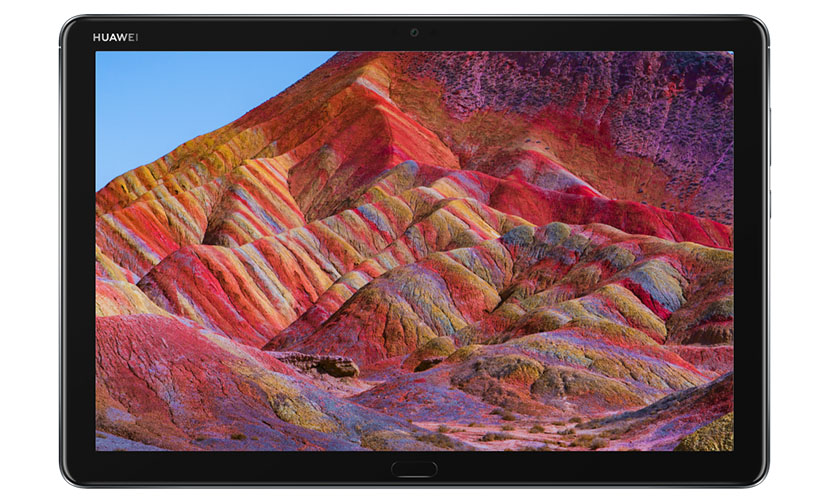 HUAWEI is another leading brand that offers highly affordable tablets to the users in this competitive market. HUAWEI MediaPad M5 Lite is an amazing 10.1 inch tablet that offers IPS screen with a resolution of 1920 x 1200 that gives you mesmerizing picture quality and viewing experience. HUAWEI MediaPad M5 Lite is available in two stylish colors Champagne Gold and Space Grey that will add more to your personality.
| | HUAWEI MediaPad M5 Lite Specs |
| --- | --- |
| Processor | Kirin 659 (4 x A53 2.4 GHz + 4 x A53 1.7 GHz) |
| Display | 10.1" (1920 x 1200) 224ppi IPS |
| RAM | 3GB or 4GB |
| Storage | 32GB or 64GB |
| Camera | Front and Rear: 8MP |
| Battery | 7500mAh |
| OS | Android 8.0 (Oreo) |
| Price | Starting at $279.99 | Amazon |
The tablet is very thin and light in weight so that you can take it wherever you go. The tablet also offers 8MP front-facing and rear camera that make it more flexible for users who work on their tablets as they can take a break from the hustle and click pictures for some refreshment.
The tablet has a powerful CPU Kirin 659 and incredible Mali T830 MP2 graphics that boosts your overall efficiency and productivity. HUAWEI MediaPad M5 Lite provides users with 3GB/4GB RAM and 32/64GB ROM and extendable storage options. It also offers basis sensors and connectivity choices to the users. The battery life of the tablet is up to 12hours with continuous surfing and video playback. HUAWEI MediaPad M5 Lite is the perfect choice for people who are seeking budgeted tablets.
11. Lenovo Smart Tab M10 and P10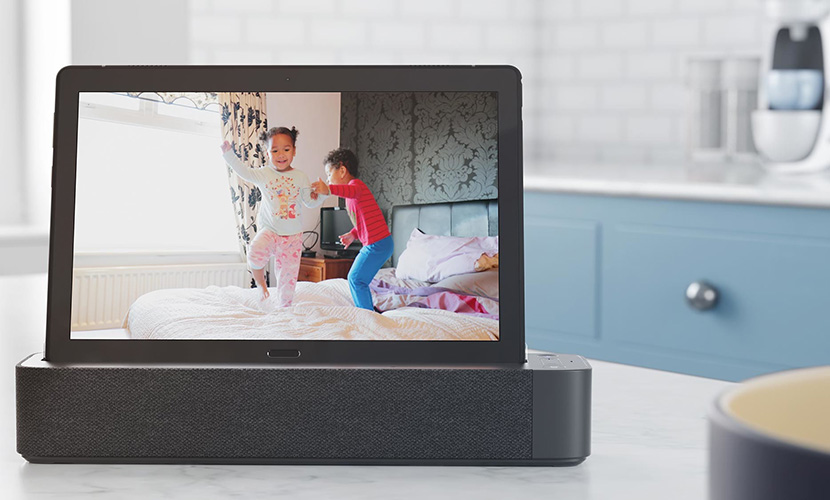 The Lenovo Smart Tabs are the ones that become smart by docking the tablet with Amazon Alex. You can spend a hand-free day with M10 and P10 as they are available with Amazon Alexa and are perfect for daily use. Ask Alexa to play music, update you with news headlines, and change the calendar, and a lot more.
| | Lenovo Smart Tab M10 | Lenovo Smart Tab P10 |
| --- | --- | --- |
| Processor | Qualcomm Snapdragon 450 | Qualcomm Snapdragon 450 |
| Display | 10.1" FHD (1920 x 1200) | 10.1" FHD (1920 x 1200) |
| RAM | Up to 3GB | Up to 4GB |
| Storage | Up to 32GB | Up to 64GB |
| Camera | Front: 2MP | Rear: 5MP | Front: 5MP | Rear: 8MP |
| Battery | 4850mAh | 7000mAh |
| OS | Android Oreo | Android Oreo |
| Buy | Amazon | Amazon |
You can enjoy your favorite show or movie on the FHD 10inch tablet, which is tuned with Dolby to give more power and clarity to the speakers. You will like you are in cinema and watching a movie with your favorite person. M10 and P10 easily connect with your smart home appliances like Philips, Hue, Ecobee, and WeMo as well to see who's on the door.
You can also switch on/off the lights, increase speaker volume and adjust room temperature with this smart tab without leaving your place. The table offers fingerprint sensor so that you could lock all your secrets in this device without worrying much. Amazing part of smart tab M10 and P10 is that it is highly family and kids friendly. You can create your own user profile and on the KIDZO mode for kids to enjoy the tablet.
12. Samsung Galaxy Tab A 10.5"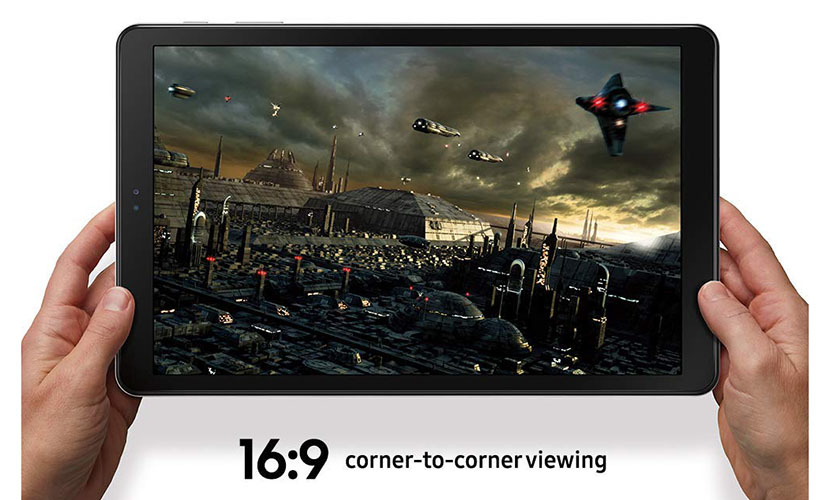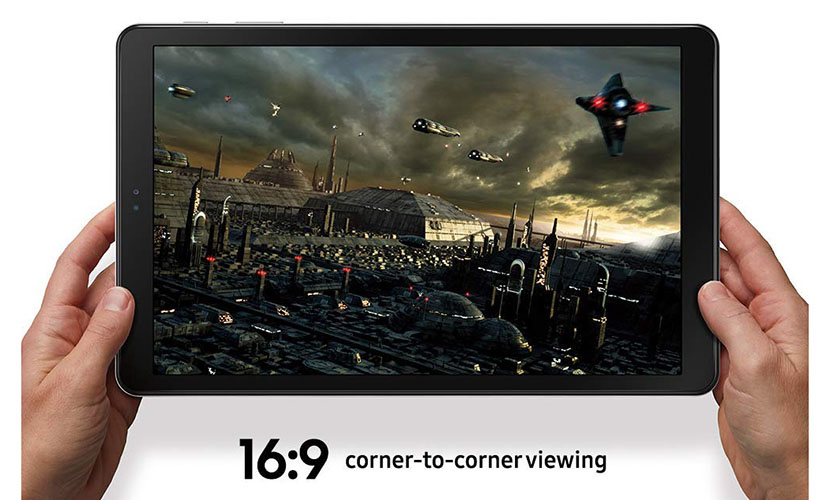 Samsung Galaxy Tab A 10.5" is revolutionary tablet that provide you with full screen- from corner to corner- a wide viewing experience, which makes it perfect for all-day entertainment or gaming. The design of the tablet is extremely delegate that feels good to your hand when you hold it all-day long. More so, beside the immersive display, the tablet is very lightweight and compact in size that makes it highly flexible.
Samsung Galaxy Tab A 10.5" Specs
Processor
Qualcomm SDA450 Octa-Core
Display
10.5" (1920 x 1200) WUXGA
RAM
3GB
Storage
32GB
Camera
Front: 5MP
Rear: 8MP
Battery
7300mAh
OS
Android O
Price
With Deal: $249.99 | Amazon
Equipped with Dolby Atmos speakers you get cinematic experience with this amazing tablet. Samsung Galaxy Tab A also offers 5MP front-facing and 8MP rear camera so that you could stay updated on different social media platforms by uploading your daily pictures.
Featuring Android Pie, the tablet offers 3GB RAM and 32GB storage with external microSD card option up to 400GB so you'll never out of storage. Samsung Galaxy Tab A is available in Blue color only along with Kids mode option so that along with you, your kids can also learn some interesting things. The tablet promises a long lasting battery life up to 15 hours with continuous video playback.
13. HUAWEI MediaPad T5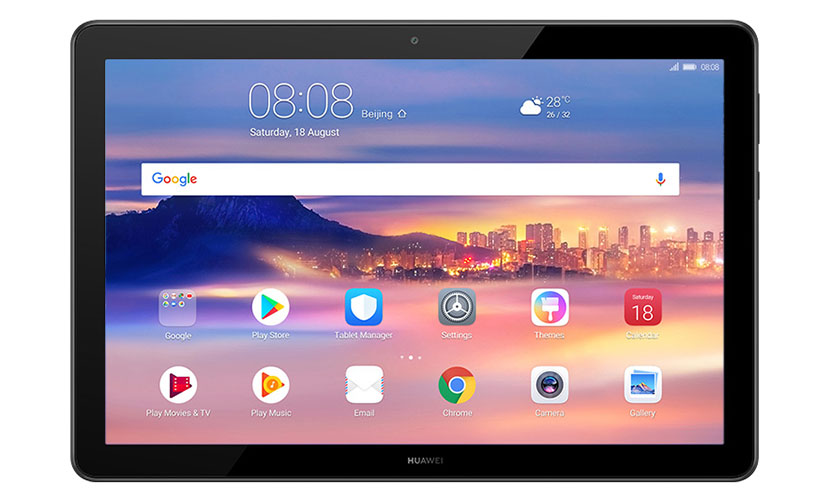 HUAWEI MediaPad T5 is another hit tablet by the company that captured the market with in no time. The fascinating design crafted with symmetrical metal body, extreme sleekness, and lightweight makes HUAWEI MediaPad T5 mesmerizing. The tablet is highly portable and flexible to carry around! With 10.1inch display, MediaPad T5 provides you with Full HD display that delivers every detail, making it perfect for browsing, watching TV shows, or movies. HUAWEI has its own sound technology recognized as HUAWEI Histen that provide you with immersive audio, omitting the background voice completely. So MediPad T5 features this technology concerning the sound quality.
| | HUAWEI MediaPad T5 Specs |
| --- | --- |
| Processor | Kirin 659 Series |
| Display | 10.1" FHD (1920 x 1200) |
| RAM | Up to 3GB |
| Storage | Up to 32GB |
| Camera | Front: 2MP | Rear: 5MP |
| Battery | 5100 mAh |
| OS | Android 8.0 Oreo |
| Buy | Amazon |
Running on Octa-core processor, HUAWEI MediPad T5 provides you 2GB/3GB RAM and 16GB/32GB ROM, along with additional microSD slot so that you never run out of storage. Besides, these the tablet also offers Eye-care mode, making you stress-free when it comes to using your tablet in dim lights as it will not harm your eyes. More so, there's a kids mode option as well, filled with various kids apps and games. Now no need to worry about your kids when they use gadgets as HUAWEI MediaPad T5 will be a useful one to grow their skills.
14. Lenovo Tab E10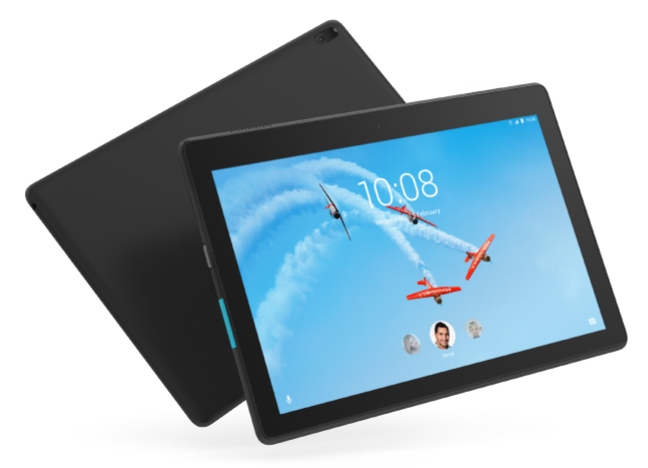 Lenovo Tab E10 is truly a family device that offers great features and specification that one can enjoy. The sleek design and the 10.1 inch display make the tablet extremely compact, alluring to eyes and handy. More so, with full HD display you can enjoy your favorite TV show or movies without any hassle.
| | Lenovo Tab E10 Specs |
| --- | --- |
| Processor | 1.30GHz Qualcomm Snapdragon 212 Quad-Core |
| Display | 10.1" HD (1280 x 800) |
| RAM | 2GB LPDDR3 |
| Storage | 16GB |
| Camera | Front: 2MP | Rear: 5MP |
| Battery | 4850mAh |
| OS | Android Oreo |
| Buy | Amazon |
Lenovo Tab E10 makes the user experience for each family member unique and one-of-a-kind as the users can customize their profile with different wallpaper, colors, social media accounts, etc. Kids can also enjoy the tablet and parents can control the activities of their kids, making it reliable for both.
Besides these, the sound quality of the tablet is extremely powerful as it introduces Dolby Atmos technology, which is amazing. Equipped with Qualcomm Snapdragon processor, the tablet also offers 2GB RAM and 16GB ROM that is extendable up to 128GB, now don't stress yourself over mobile storage. Whereas the battery is concerned, Lenovo Tab E10 is comparatively poor in terms of battery life; it lasts up to 7 hours only that too with browsing and continuous video playback. But if you're using it for your kids in order to keep an eye, then go for it!
15. Dragon Touch Max10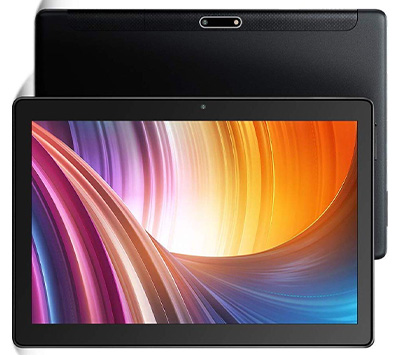 The market is full of plenty of gadgets to choose from and one of them that has won great compliments for its performance is Dragon Touch Max 10. It does allow users to complete the work at swift pace.
From playing games to watching movies or anything, nothing will face any hassle. Things go real smooth with 64 bit octa core high performance processor. Thanks to 2 GB RAM and 32 GB storage, almost all the jobs performed finish soon and one can save a great deal of data.
Apart from this in-built memory, one is at liberty to expand the memory up to 128 GB. This gives a great space to save plenty of pictures, videos and whatnot.
Moving ahead, its 10.1 inch 1920 x 1200 full HD IPS G+G capacitive touch prompts users to have an amazing experience every time they are in front of the screen. Owing to this, users have a life like experience.
Apart from this, Android 9 Pie operating system is what makes it more special. The best thing about the operating system is prevention from any bloat ware applications. Last but not least, with full Google service access its slim look is to make a vivid impression.
Conclusion
These are some of the best 10 inch tablets that will absolutely suit your pocket and meet your requirements as well. However, keep in mind the tips to find the right tablet as without it you are running in a never-ending race. Choosing a tablet can be really daunting as multiple options may paralyze your choices, but it is up to you and your needs.
If you're looking for daily-use tablet, then pick the cheapest tablet from the above list because for daily use you don't require major features- camera, gaming, video-play, 4G-enabled- are enough.
But if you're looking for a tablet that can replace your desktop, then it is advisable to spend more and find something better in features as well as performance with powerful process, RAM and storage with appropriate operating system that you already have hands on. I hope the above list of top tablets and tips to pick the right one will help you in the purchasing process for sure.
So what are you waiting for? Adopt the above tips and shortlist your favorite two tablets, then compare it with each and pick the one that suits your pocket absolutely.