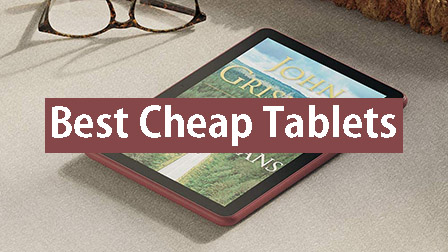 The best cheap tablets under $50 listed here will serve your basic tablet requirements like browsing, watching, etc… You can't expect a high performance tablet for under $50.
If you are keen to buy a good ebook reader or a standard video player and efficiently browse through popular sites and do not wish to spend a fortune on all these, then go for one of the cheap tablets. These tablets perform well and also provide standard functions and all these you get without digging a hole in your pocket. Yes, that's true.
Here, we shall be discussing the best cheap tablets of 2021 under $50 to help you make your choice. These cheap tablets are a great option when you think of buying a suitable digital medium for your kids to let them enjoy fun and exciting aspects along with carrying on their regular learning activities.
The only thing is that you need to be a bit aware of the specification and features that you get on a particular tablet before buying it. This is true for the cheap tablets too, as is the case while spending dollars in making an expensive tablet purchase.
The reason is simple. You should not repent after making the final decision. Thus, please check with the screen resolution, storage capacity, connectivity options, and battery life before zeroing on any one particular tablet.
Reminder: It is important to note that you should not hold very high expectations in terms of performance and features while going for a cheap budget tablet and that too under $50. It is in itself an astonishing fact that you are getting a tablet at this price and so be happy with that.

They are decent and perform well to meet the basic requirement. But, of course, don't compare them with the high-end products because that will not be very fair or logical. So, just check with the basic configuration of the cheap tablet and if you are satisfied that it can take care of all your necessities, then just go for it.
Best Cheap Tablets Under $50
Many cheap tablets under $50 are available in the market and on online digital platforms. But here, we have summarized details of 5 tablets that have amazing reviews to their credit and have evolved as the best choices in this category.
We have tried to cover all the most highly rated tablets to give you a clear picture. Again, don't expect extraordinary features and be open to welcome average specifications. So, just go through the below-given tablets and choose the one that best suits your need and budget.
1. Amazon Fire 7
Can you even imagine interacting with Alexa on a tablet that is priced under $50? Yes, this is possible with the Amazon Fire 7 in your reach.
With double storage capacity and durability to match the latest iPad mini, Amazon Fire 7 is a topper in this category. It is designed and engineered to accommodate unlimited fun within its tiny frame or built.
You can also enjoy hands-free viewing if you accessorize it with the slim and well-fitting case that comes with a built-in stand. So you can adjust in both landscape and portrait orientations at your convenience.
The case or cover provides ideal protection to the tablet. It is powered by a 1.3 GHz quad-core processor and comes with 16 to 32 GB internal storage capacity that can be extended to 512 GB via microSD card. With almost 7 hours of battery life, you can do all that is important.
2. RCA Voyager 7″ Tablet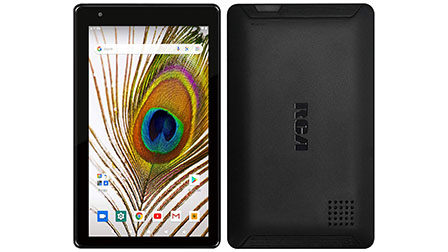 RCA Voyager 7-inch tablet is another important mention in this category. It is priced extremely affordable and that is the best part about these tablets.
With its 7-inch HD IPS touchscreen display and wide view angle, you can watch very distinct and pixel-rich content. It supports 2GB RAM and thus also supports multitasking.
You will get 16GB of internal storage capacity that can be extended to 128 GB using a microSD card. This amazingly pocket-friendly tablet from RCA is based on Android 10 Go Edition and also supports dual-band internet Wi-Fi and Bluetooth connectivity.
With 6 hours of battery life, and an easy charging option via Micro USB Port, RCA Voyager 7″ Tablet is capable enough to take care of all your daily-based professional requirement and fun elements. You will have access to millions of captivating apps from the Play Store and there will be never a dearth of entertainment and you can well connect at all times.
3. Haehne 7″ Android 9 Tablet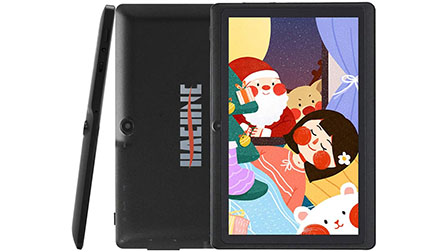 This is based on the Android 9.0 Pie version and is fitted with a brilliant 7-inch screen. The IPS HD display screen supports 1024 x 600 IPS resolutions.
It supports 1 GB of RAM and 16 GB of ROM that can be expanded to 128 Gb via a microSD card. So, you will always have enough space to keep all that is important and meaningful to you safe and organized.
It is powered by a 1.5GHz Quad-core Cortex-A50 64-bit processor that allows it to perform beyond expectation for the money spent on it. You can now stay connected with your friends and family with stable Wi-Fi and Bluetooth connectivity of this tablet.
Graphical display quality is very standard with good brightness and clarity and wide viewing angle. It also features an anti-glare function to help protect the eyes against the harmful light of the screen. Ergonomically designed to aid you sufficiently in all your work, Haehne 7″ Android 9 tablet sports a slim and compact getup and is highly portable.
4. EGOTEK Venus 7 Tablet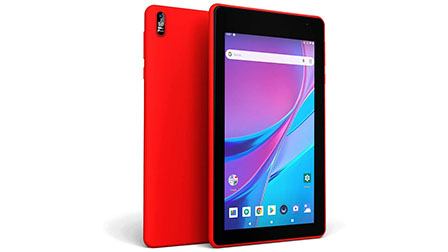 With an extremely appealing exterior and compact design, EGOTEK Venus 7 tablet is another worthy mention in this category.
This is the latest model from EGOTEK and brings many good things for the users. It comes with a standard 7-inch IPS screen display with a 2.5 D glass touchscreen.
The rubber painting case grants a sleek and different look to this user-friendly tablet from EGOTEK. A leather case is also provided for extra protection and it allows you to use it for balancing the tablet on its own.
This Wi-Fi tablet comes with Google certification and so you can access all the latest versions of Google apps without any lag or disturbance. EGOTEK Venus 7 Tablet gets its strength from a 1.5GHz Quad-Core Processor and supports 2GB RAM and 16GB ROM, which can be extended to 64GB via TF card. It also supports Wi-Fi and Bluetooth connectivity and comes with a dual-camera to capture every meaningful moment of yours.
5. HAOVM Mediapad P7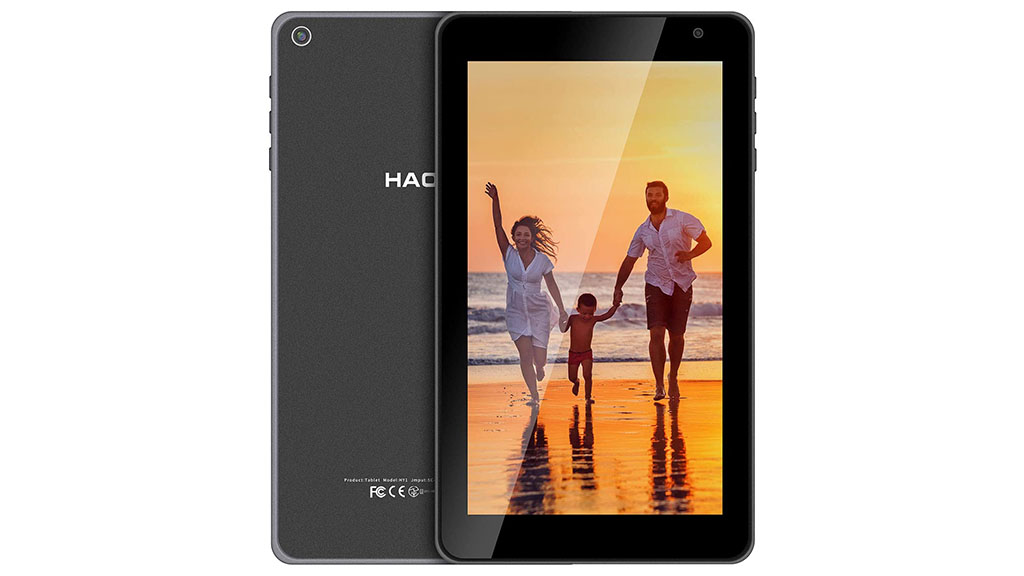 Available Online on Amazon
If you are looking for a tablet that can help you perform the basics efficiently and do not wish to spend much on it, please check with HAOVM Mediapad P7. This is one of the best cheap tablets under $50.
The best part about this tablet is that it is very handy and compact. You can carry it easily with you without any worries. Based on Android 10, you can work smoothly on this fast and highly reliable 7-inch tablet.
It also offers a great multitasking experience for users being powered by a 64 bit, 1.4 GHz quad-core processor. It supports 1GB RAM and 32GB of internal storage capacity that can be expanded to 128GB.
The tablet's display is decent with 1024×600 IPS resolution. Also, the battery life of this tablet is good, allowing you to work for almost 8hours on a single charge.
Verdict
Thus, there are good options at your disposal to make your selection and come out wiser. These tablets are particularly good for kids and students as they involve very less investment. Also, although cheap, some of them support extremely useful features like eye protection and child lock that add to their overall credibility.
There are cons of going for these tablets as you have to make certain adjustments and compromises concerning functions and possibilities. But, the biggest pro that goes in favor of these cheap tablets and which overshadows every shortcoming is their attractive affordability. You are spending so little on them that you can experiment and compare them to finally select the best amongst them.
So, decide whether you want to spend heavily on digital gadgets or be on your guard and buy these decent performing tablets under $50 to make your purposes meet.