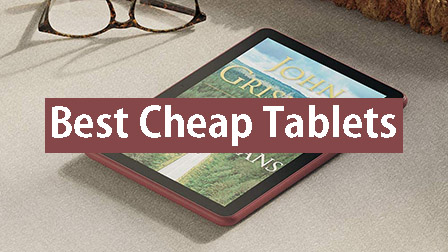 The best cheap tablets under $50 listed here will serve your basic tablet requirements like browsing, watching, etc… You can't expect a high performance tablet for under $50.
If you are keen to buy a good ebook reader or a standard video player and efficiently browse through popular sites and do not wish to spend a fortune on all these, then go for one of the cheap tablets. These tablets perform well and also provide standard functions and all these you get without digging a hole in your pocket. Yes, that's true.
Here, we shall be discussing the best cheap tablets of 2023 under $50 to help you make your choice. These cheap tablets are a great option when you think of buying a suitable digital medium for your kids to let them enjoy fun and exciting aspects along with carrying on their regular learning activities.
The only thing is that you need to be a bit aware of the specification and features that you get on a particular tablet before buying it. This is true for the cheap tablets too, as is the case while spending dollars in making an expensive tablet purchase.
The reason is simple. You should not repent after making the final decision. Thus, please check with the screen resolution, storage capacity, connectivity options, and battery life before zeroing on any one particular tablet.
Reminder: It is important to note that you should not hold very high expectations in terms of performance and features while going for a cheap budget tablet and that too under $50. It is in itself an astonishing fact that you are getting a tablet at this price and so be happy with that.

They are decent and perform well to meet the basic requirement. But, of course, don't compare them with the high-end products because that will not be very fair or logical. So, just check with the basic configuration of the cheap tablet and if you are satisfied that it can take care of all your necessities, then just go for it.
Best Cheap Tablets Under $50
Many cheap tablets under $50 are available in the market and on online digital platforms. But here, we have summarized details of 5 tablets that have amazing reviews to their credit and have evolved as the best choices in this category.
We have tried to cover all the most highly rated tablets to give you a clear picture. Again, don't expect extraordinary features and be open to welcome average specifications. So, just go through the below-given tablets and choose the one that best suits your need and budget.
1. Amazon Fire 7 12th Gen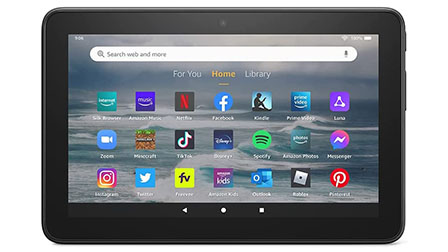 A very recent launch, the Amazon Fire 7 is the 12th Gen. launch from Amazon and comes with an affordable pricing and superior functionalities.
Featuring a slight redesign and 30% improved processing power, this is a tablet that supports productivity like no other.
The highlight of this tablet is the compact design, especially with the 7" display with up to 32GB of storage. It comes with an expandable storage option of up to 1TB with a microSD card, which is quite promising too.
What sets this tablet apart from the rest is the stunning and responsive quad-core processor with up to 2GB RAM, providing 30% improved performance than the previous launches. The variety of app compatibility on this tablet further takes the cake because you can stream on your favorite streaming platform and also leverage the parental controls to ensure safe browsing for the kids.
Overall, the tablet is a decent purchase, especially for the affordable price range. However, we wouldn't suggest you rely on it for any professional needs.
Reasons to buy:
Responsive quad-core processor
Expandable storage
Decent battery life
Reasons to avoid:
Cheaper build quality
Not ideal for multitasking
2. BYYBUO SmartPad A10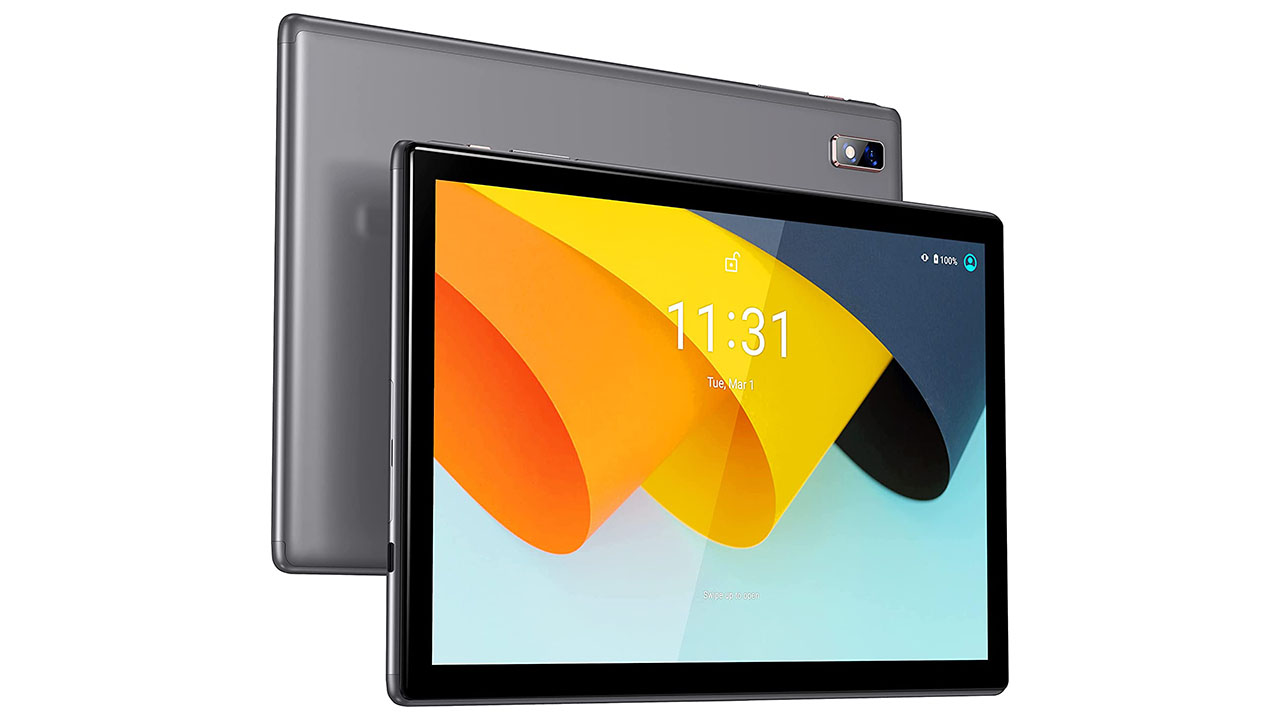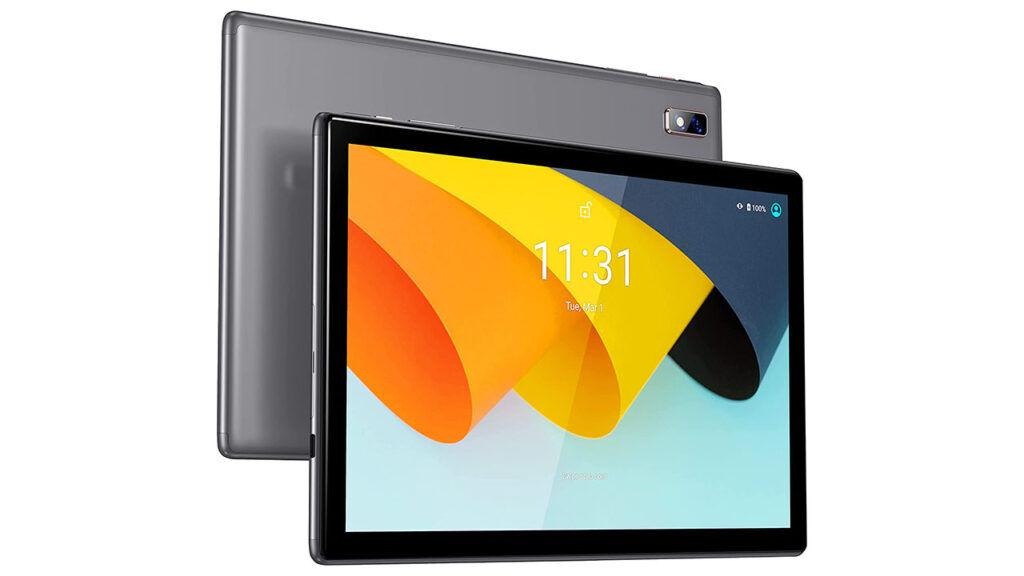 Affordability is often a priority for people and if you are one that's looking for a cheaper tablet under $50, the BYYBUO SmartPad A10 is a bang for the buck.
This cost-effective tablet features a 10.1" display that supports all your productivity and entertainment needs like no other.
Further expanding on the display configuration, this tablet features a 10.1" HD display with 800p screen resolution for crisp visuals and true to life color reproduction. The sensitive touch screen streamlines information input like no other.
Also, the tablet comes with Android 11 pre-installed and comes with Google Play out of the box so users can download all their favorite Android applications without any hassle. The device is also integrated with a 5MP and 8MP camera set-up.
As for the performance, the BYYBUO SmartPad A10 is powered by a quad-core processor that supports multitasking and high-end performance.
Not just that, the internal specifications include a combination of 2GB RAM and 32GB ROM, which is expandable up to 128GB. Pair that with the 5000 mAh battery and the 12 hours of consistent usage doesn't disappoint.
Reasons to buy:
Versatile functions
Affordable price point
Quad-core processor
Longer battery life
Reasons to avoid:
RAM configuration could be better
3. COOPERS CP10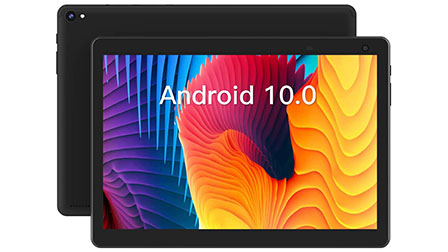 When talking about cheaper tablets under $50, the COOPERS CP10 is another tablet worth mentioning.
This portable and high-performance tablet is a device for the win, thanks to the 10" HD display and the powerful quad-core processor.
The only downside to this tablet is that it comes with Android 10 OS out of the box, which is kind of outdated. However, it doesn't affect the lightning-fast performance, so that's one thing you wouldn't have to compromise on.
Coming to the display, the tablet features a 10" IPS display with 800p screen resolution that offers bright and vivid color reproduction like no other. Also, it supports 5-point cap-touch G+G for a more fluent workflow and gaming experience.
When it comes to the functionality, the tablet is equipped with dual camera – 5MP and 8MP with flashlight for crisp image and video capturing. Also, the combination of 2GB RAM with 32GB ROM is quite standard in the device.
The highlight of this affordable tablet has to be the 6000 mAh battery, which offers up to 8 hours of mixed usage. Pair that with the wireless connectivity features and you have everything you need to keep you productive and entertained.
Reasons to buy:
Responsive display configuration
Sleek design
Long-lasting battery
Reasons to avoid:
Storage and RAM isn't the best
4. YOBANSE T10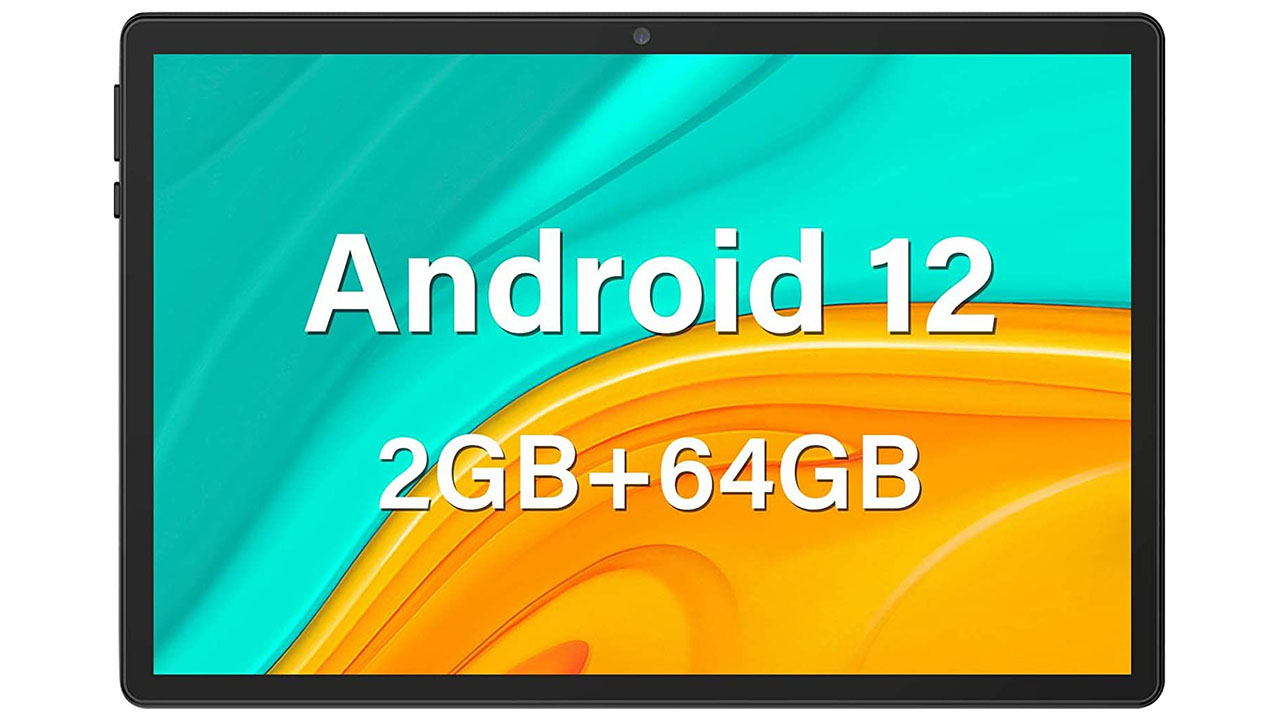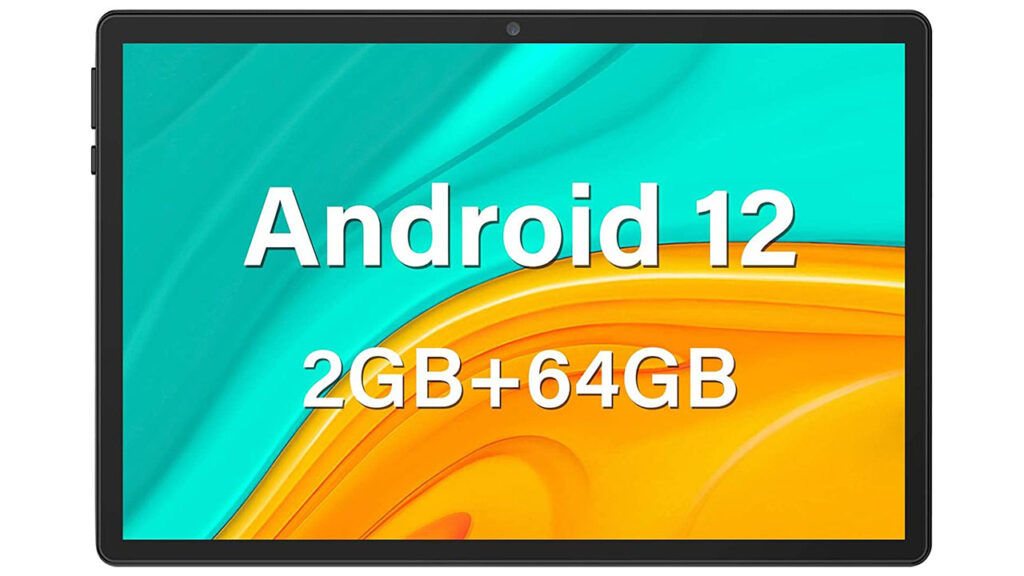 The YOBANSE T10 is one of the latest Android tablets in the market, featuring the Android 12 OS for optimal performance and access to all the latest applications like no other.
Despite the cheaper price point, this is hands down the best tablet you will come across in the market.
Besides the standard 10" display, what stands out in this tablet is the internal specifications. Users get 2GB RAM and 64GB ROM in-built. But, that's not where the magic lies. The storage is expandable up to 1TB using a TF card.
So, if you are someone who is into heavy gaming or entertainment streaming, this tablet is the one you need to look into. It is a Google GMS certified tablet and comes with Google Play pre-installed, making downloading apps a lot easier.
Also, it comes with 8000 mAh battery life, which offers long-lasting battery life like no other. It offers up to 16 hours of battery, making watching videos, playing games and working a lot easier.
Reasons to buy:
Compact and portable design
Expandable storage up to 1TB
Long-lasting battery
Reasons to avoid:
Not great for intensive games
5. COOPERS CP80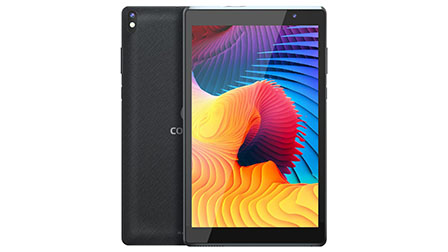 Users who are currently hunting for a super affordable tablet under $50, the COOPERS CP80 makes a great choice.
Ideal for kids, the tablet offers a variety of features and functionalities that redefine performance and productivity like never before.
The 8" tablet is powered by a quad-core processor for responsive performance, even when it involves streaming shows and games on the tablet. Coming to the display, the COOPERS CP80 is equipped with an 8" HD screen with 800p screen resolution.
As for the other features, this affordable tablet features a 5MP rear camera and 2MP front-facing camera that keeps you hooked during video calls. The internal specifications include 32GB storage and 2GB RAM configuration. The storage is expandable.
Featuring a 4300 mAh battery, the COOPERS CP80 offers around 8-9 hours of prolonged usage without you running out of battery in the middle of the road.
As for the software, the tablet is integrated with Android 11 OS for superior connectivity and performance. If your kids are looking for a personal device, they can watch cartoons or other educational shows, this is a great choice.
Reasons to buy:
Very affordable
HD display panel
Long battery life
Reasons to avoid:
Not ideal for playing or streaming games
RAM configuration could be better
6. VOLENTEX K7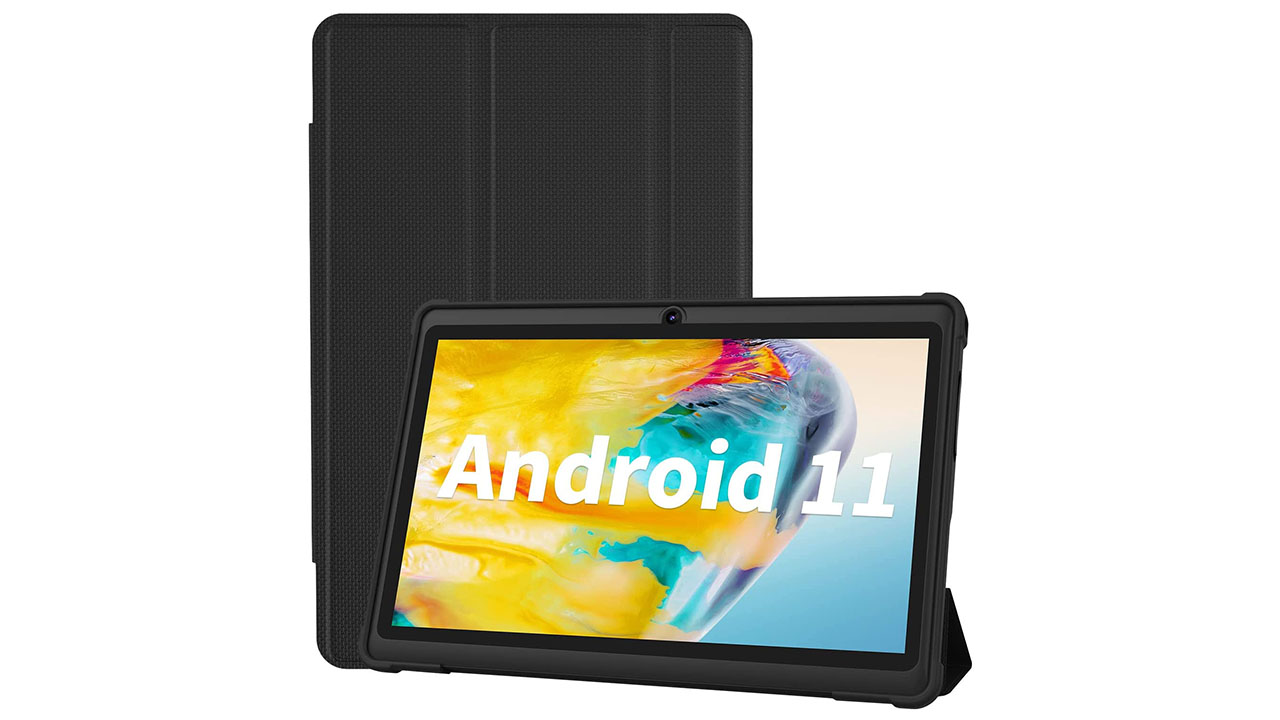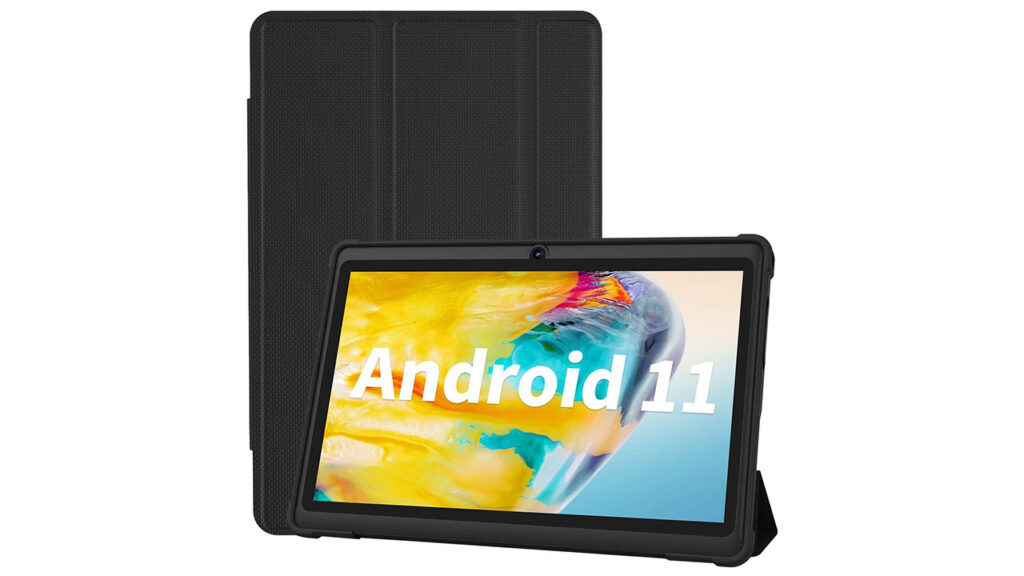 While we are on the topic of cheaper tablets, we had to include VOLENTEX K7 in the list.
Despite the affordable price, the tablet comes with all the latest features you'd need to stay hooked to the internet or the workflow you are currently engaged in.
The tablet features a quad-core processor and runs on the Android 11 OS for faster and energy-efficient performance from the get-go.
Not just that, the tablet comes pre-installed with Google Play Store to provide users easy access to all the relevant apps to stream your favorite videos and play your favorite games.
Integrated with a Type-C charging port, the tablet offers up to 5 hours of battery life with mixed usage, which is comparably low. Also, the VOLENTEX K7 is equipped with a 7" HD IPS display panel for clear visuals.
Also, if you are concerned about the storage and memory, the VOLENTEX K7 is backed with 2GB RAM and 32GB storage, which is expandable up to 128GB using a microSD card slot. Lastly, the device is extremely lightweight and weighs around 290 gm, making portability a lot easier.
Reasons to buy:
Lightweight and portable design
Preinstalled with Google Play
Affordable price point
Reasons to avoid:
RAM configuration is disappointing
Battery life is average
7. CUPEISI CP80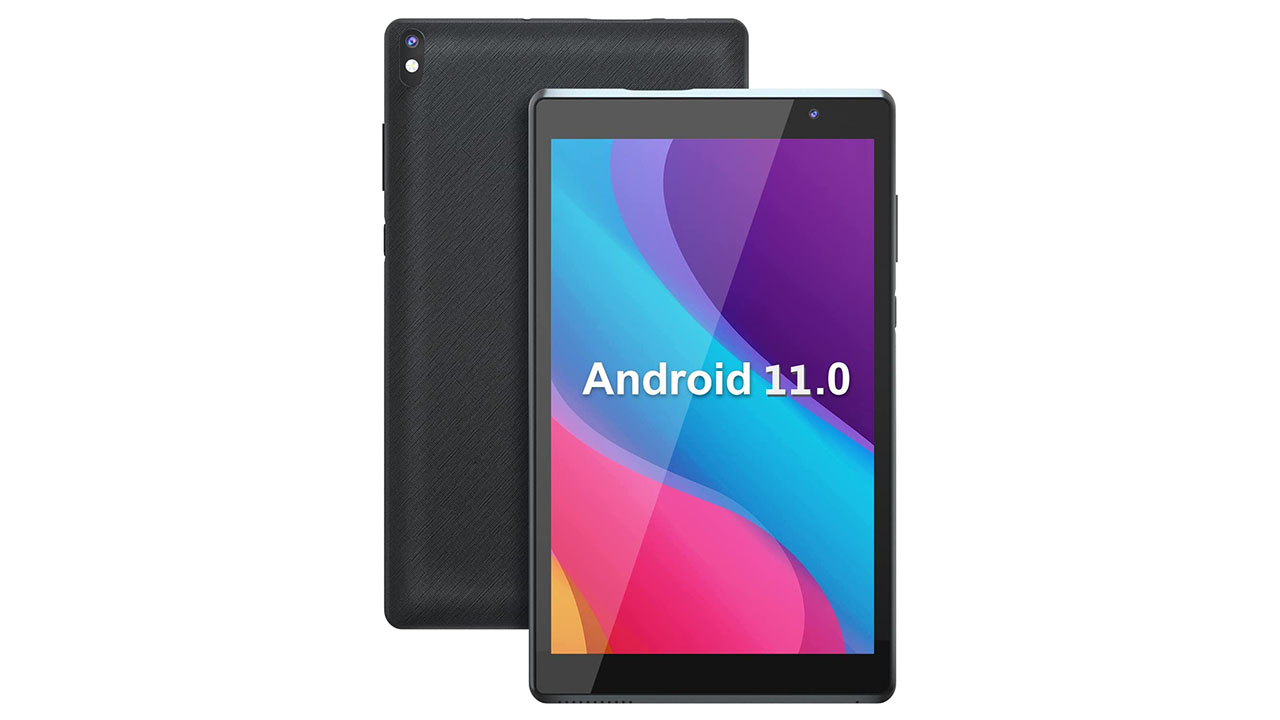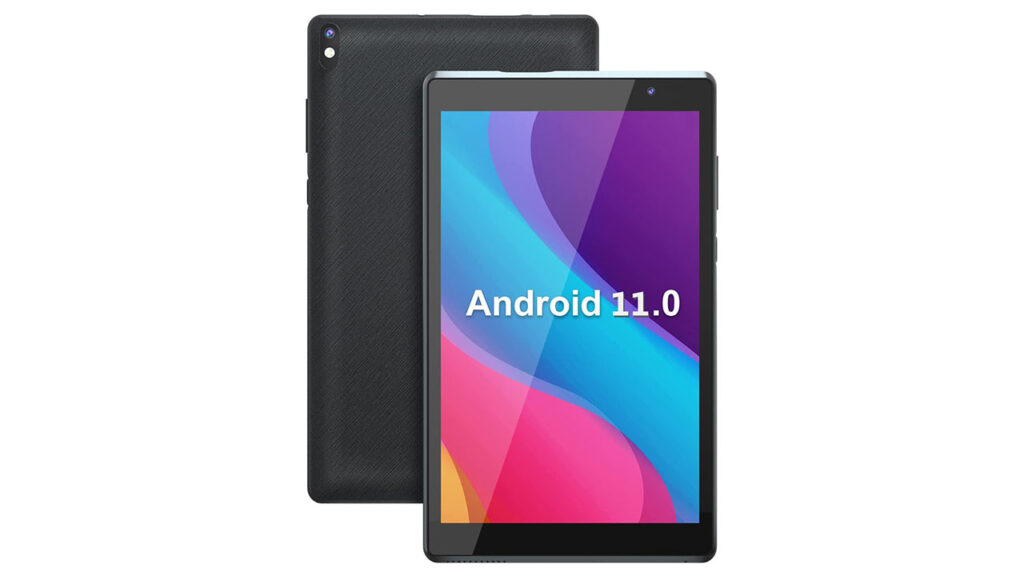 Before you think its not possible to get your hands on tablets under $50, let us correct you.
The CUPEISI CP80 is priced just under $50 but brings some of the most fascinating specifications you'd need to stream videos, browse the web or stay connected to the internet.
The tablet is powered by the Android 11 OS and a 1.5GHz quad-core processor for optimal and responsive performance. The device comes pre-installed with Google Play Store, enabling you to download all your favorite apps and making the most out of the workflow.
Featuring an 8" HD IPS display, the tablet offers crisp and clear visual experience, especially when it comes to streaming videos or playing games. Also, it is programmed with Wi-Fi 6 for seamless connectivity like no other.
As for the storage and memory, the CUPEISI CP80 is integrated with a 2GB RAM and 32GB storage, which is expandable up to 256GB using a microSD card. Also, the combination of 2MP front and 5MP rear camera settings is quite promising, given the price you pay.
Reasons to buy:
Lightweight and sleek
Affordable price
HD IPS display
Reasons to avoid:
RAM and storage configuration is quite low
Not ideal for intensive apps and gaming
Verdict
Thus, there are good options at your disposal to make your selection and come out wiser. These tablets are particularly good for kids and students as they involve very less investment.
Also, although cheap, some of them support extremely useful features like eye protection and child lock that add to their overall credibility.
There are cons of going for these tablets as you have to make certain adjustments and compromises concerning functions and possibilities. But, the biggest pro that goes in favor of these cheap tablets and which overshadows every shortcoming is their attractive affordability.
You are spending so little on them that you can experiment and compare them to finally select the best amongst them.
So, decide whether you want to spend heavily on digital gadgets or be on your guard and buy these decent performing tablets under $50 to make your purposes meet.