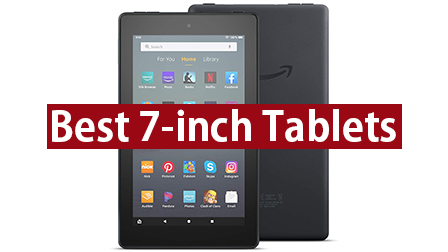 If you're looking for a portable tablet for entertainment and everyday use, check out our list of best 7-inch tablets for 2023 here.
With tablets flooding the market, the competition is on never falling rise. You can witness a new variant of tablet being rolled out in market every now and then.
Be it Samsung, Apple, Lenovo, Microsoft or any other tech firm, all of them are neck to neck to bring out the latest version of tablets with top notch configurations that will lure customers in buying them.
Among all these high end products, we have our very old companion, 7 inch tablets. Although, 7 inch tablets might not be a in-thing, yet manufacturers keep rolling them out in small quantity. Since, people substituted 7 inch tabs with smartphones, we saw very less of these tabs in the market.
Anyhow, 7 inch tablets do serve a lot of purpose and that is why we still spot them among wide variety of high end tablets. From being impressively portable to budget friendly, they are decently configured and would fit your requirements if you have some day to day tasks to do.
With many brands having a 7 inch tablet range, they are so reasonably priced that you might not even touch $100 mark. Below in this article, we'll enlighten you with both sides of 7 inch tablets and leave it on you to decide.
Why 7 inch tablets?
With plethora of tablets in market, people tend to opt for the most suitable product that fits their requirement and also budget. While 7 inch tablets were 2012 thing, recently we have seen a comeback.
Due to the existence of diverse smartphones with features as good as any tablet, users find it a bit useless to buy a 7 inch tablet. Although, now that we witness a comeback, lets discuss some unique features that would provoke you to prefer 7 inch tablets.
i. Size
The most preferred feature in 7 inch tablets is the size. It is compact and portable; hence, you can easily put it in your backpack and carry it where ever you feel like. Also, due to being smaller in size, tech firms prefer keeping it light in weight to make it portable.
So, if you like to travel or have an important presentation outside office, 7 inch tablet has to be your best choice. Since the 7 inch tablets are compact in size, it gets easy for users to hold it firmly and use it with one hand as well.
ii. Price
Talking about the price, because it is compact and a slightly less configured as compared to other tablets, 7 inch tablets are fairly priced. You can get your hands on most of the top 7 inch tablets at price less than $100. Hence, you get the decent featured tablet without stressing your budget much.
iii. Kid-Friendly
Another factor that makes it worth buying is that parents approve it for their kids. It costs less, very easy to carry and is compact enough that your kid can use it perfectly without any chances of dropping it. Also, the tablets are perfectly configured for the daily use and hence, makes it a perfect buy.
Best 7-inch Tablets For 2023
Now that you have inferred both pros and cons of 7 inch tablets, below mentioned are 10 best 7 inch tablets that can find a place in your 2023.
1. Amazon Fire 7 12th Gen (Latest Model)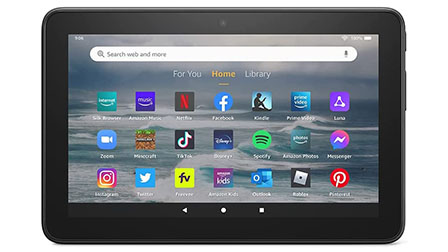 The Amazon Fire 7 is the first of its kind and comes with the Fire OS 8, which is hands down one of the most responsive configurations that you can get your hands on.
Besides the compact design, the tablet manages to stand out with its configuration against all the prevailing competitors.
Besides the amazing price point, what stands out in this model is the responsive and compact 7" display panel with up to 32GB storage that can be expanded up to 1TB with the microSD design. Also, the tablet supports up to 10 hours of battery life, even with extensive streaming experience.
As for the processor, the Fire 7 is powered by a quad-core processor that offers 20% improved performance than its predecessors. It is also compatible with all the latest apps and social media platforms to stay connected to friends and family.
The tablet also supports Amazon Kids that comes with parental controls for safe browsing when kids are using the tablet. It also supports Amazon Alexa for easy voice controls.
Reasons to buy:
Expandable storage configuration
Up to 10 hours battery life
Responsive quad core processor
Reasons to avoid:
Display isn't quite immersive
RAM is quite low
2. Lenovo Tab M7 Gen 3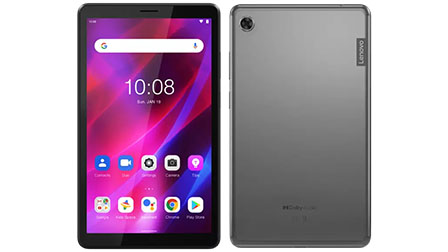 If you are not a big fan of larger screens and heavier laptops because you travel a lot, the Lenovo Tab M7 Gen 3 is just the companion you'd need.
This compact 7" tablet is portable, thin and lightweight that allows you to get your work, training and other productivity tasks done throughout the day. The device is hands down one of the cheapest tablets that you will find in the market. The 7" HD display is responsive and quite efficient with the flow and the performance.
Besides that, the tablet is powered by the latest Mediatek processor that contributes to a quality boost in the performance, especially when you are on the go. The fast-charging and long-lasting battery also contributes to seamless work experience on the go.
The device is backed with 32GB eMMC flash storage with 2GB RAM for handling your basic work requirements. It isn't the most responsive with heavy-duty gaming, so be aware of that. The tablet runs on the Android 11 Go Edition.
Reasons to buy:
Nice IPS LCD display with 16:9 aspect ratio
It's quite affordable
Comes with microSD card support
Reasons to avoid:
The battery is slightly poor
The device hangs during multitasks
3. North Bison TAB7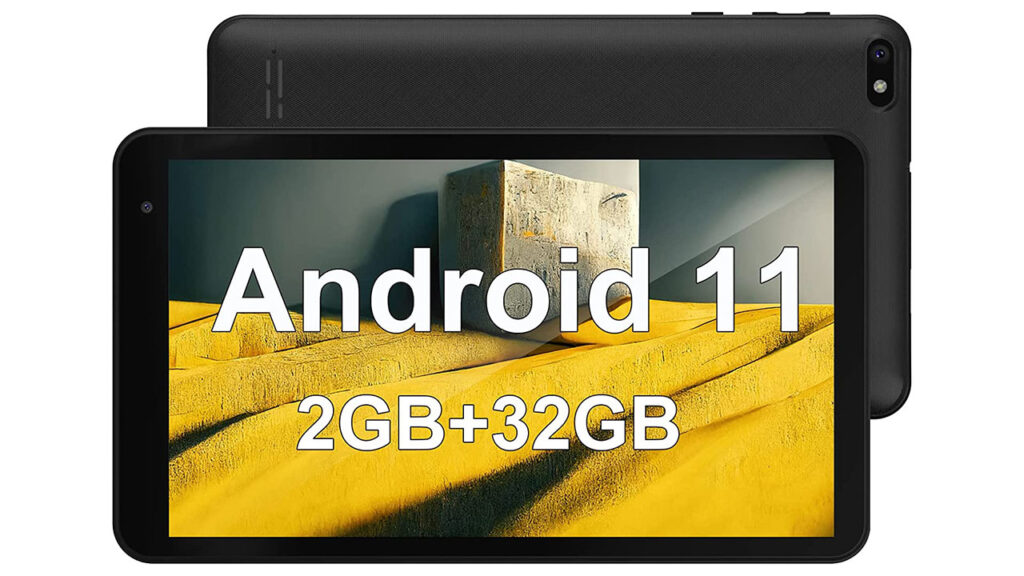 A lot similar to the look and feel of a smartphone, the North Bison TAB7 is a tablet that mimics the compactness of a smartphone.
This 7" Android tablet is extremely easy on the pocket and is ideal for kids and adults alike.
The highlight of this tablet is the combination of 2GB RAM with 32GB storage, which is expandable up to 128GB using a TF card. So, you can keep all your files, images and videos in one place without running out of internal storage.
One thing about this budget-friendly Android tablet that stands out is the fact that it has passed the GMS certification and comes pre-installed with Google Play, so you can have access to all the apps. It can record and supports 1080p video streaming experience too.
Despite the compact nature of the Bison Tab 7, the device is integrated with 3000 mAh battery, which lasts for a good few hours, even when you are multitasking. The 7" display panel also features 600p resolution and is an HD IPS display.
Lastly, the Android tablet is backed by 5-years warranty, which is definitely bang for the buck. It also comes with lifetime customer support.
Reasons to buy:
Cheaper price point
Supports 1080p video streaming
Pre-installed Google Play
HD IPS display
Reasons to avoid:
Very low RAM configuration
Not ideal for high-end gaming
4. Haehne 7-inch Tablet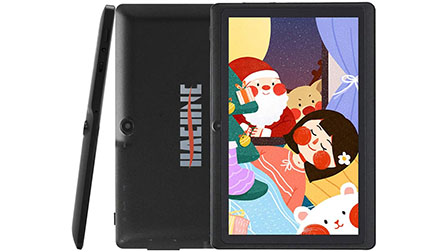 Pleasantly priced at around $55, Haehne 7-inch tablet is based on Android 9.0 OS, and is powered by 1.5GHz Quad-core Processor that delivers the tablet with the high potentiality to allow it to perform flawlessly.
It is available with 1GB RAM and 16GB ROM. The storage capacity can be expanded up to 128GB via MicroSD Card.
The tablet is ideally Google Certified and so users can be benefitted from the access to all the amazing Google Play Store Apps.
It is designed to be very compact and portable and the overall styling is very elegant and smart. The users will love the 7-inch IPS display with 1024 x 600 resolution that accounts for its brilliance.
Excellent quality display along with superior sound made possible by the high-volume speakers makes it a worthy purchase.
Features like Eye Health proves that along with quality and performance, great attention has been paid to ensure proper eye protection for users. It is powered by a 2800mAh lithium polymer battery that enables it to maintain its performance standard.
Reasons to buy:
It's a super affordable option
Its internal storage can be upgraded to 128 GB of microSD card support
Comes with a 2-year warranty
Nice screen for video-watching
Reasons to avoid:
5. TJD 7.5″ Android 12 Tablet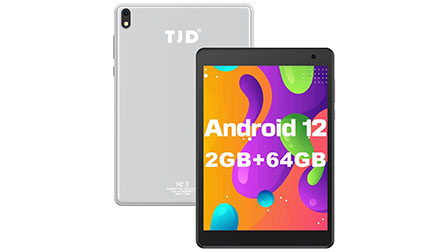 If you are looking for a 7" tablet under $100, you have come to the right place. The TJD 7.5" Android tablet is a premium-looking tablet that's designed to streamline your user experience and adaptability.
Featuring a 7.5" IPS touchscreen display, the tablet offers a more realistic viewing experience, special thanks to the 1080p screen resolution. As for performance, the TJD tablet is backed with a quad-core powerful processor for uninterrupted user experience.
As for the internal specifications, this portable tablet is powered by 2GB RAM and 64GB ROM, which is expandable up to 512GB using a microSD card. What makes this tablet even more mainstream is the GMS certification, which eliminates all the unnecessary ads when you download apps from Google Play Store.
Designed for online classes and workflow, the tablet is integrated with a 4000 mAh battery, which offers up to 6 hours of battery life. So, your online classes, video calls and entertainment are all sorted with this single device. Furthermore, the dual-camera setting enables you to capture images and videos without any interruptions.
Reasons to buy:
Affordable price point
GMS certified
Expandable storage
Reasons to avoid:
Battery life could be better
Camera quality is average
6. VOLENTEX K7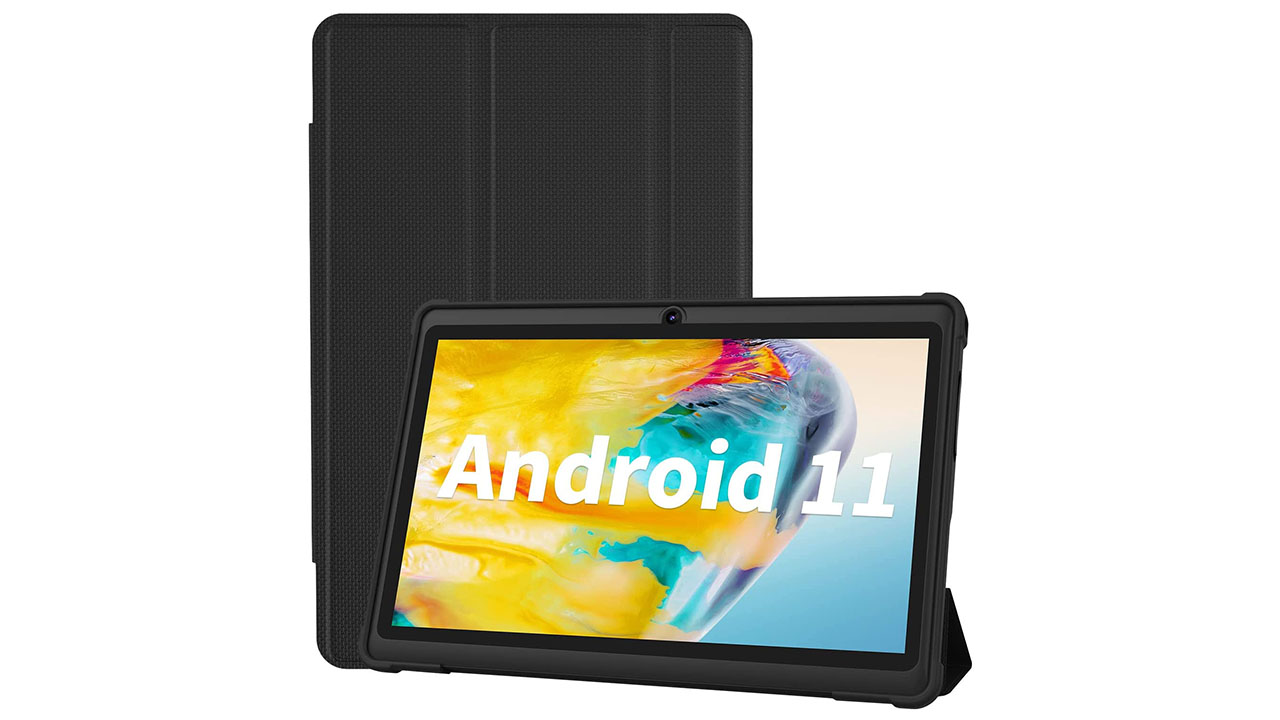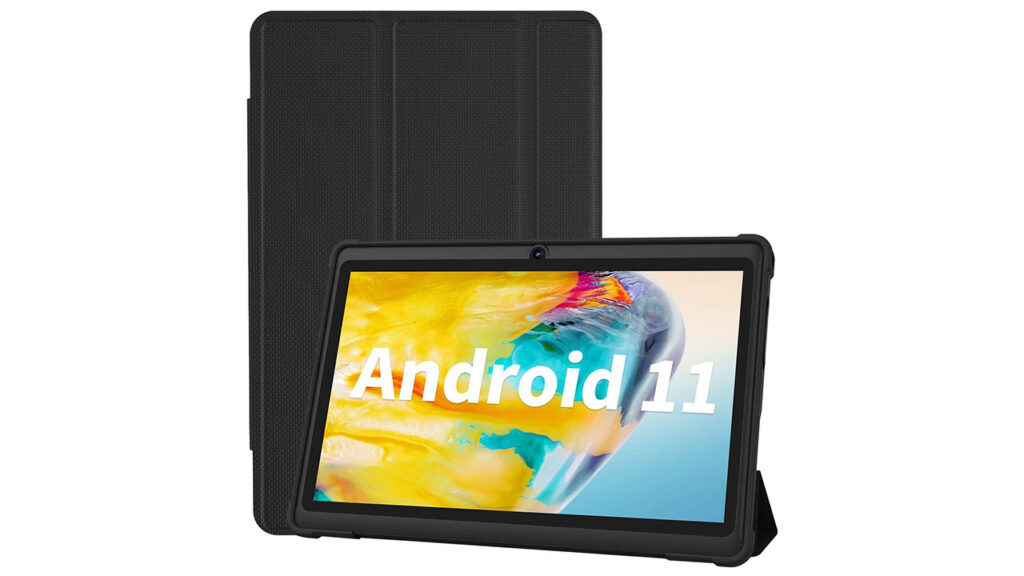 Compact tablets are in trend right now, especially because of their convenience but advanced technological features.
If you are looking for a 7-inch tablet in 2023, we'd recommend VOLENTEX K7 as a top-tier pick.
Powered by the Android 11 OS and the quad-core processor, this affordable tablet is priced under $50, something that you will be appreciative of in the long run. This is one of those Android tablets that are perfect for gaming, learning and entertainment.
The tablet is integrated with 2GB RAM and 32GB storage, which is expandable up to 128GB for extra fun and workflow. Paired with faster processing and premium performance, the VOLENTEX K7 is one of the absolute best Android tablets in the market.
Additionally, the tablet is integrated with a Type-C charging port for quicker charging and prolonged battery life. If you are concerned about the battery life, it easily lasts 5+ hours, which isn't the best but not bad either.
Overall, this compact, portable and lightweight tablet weighs around 290 gm and is great for users who are constantly on the go.
Reasons to buy:
Faster processing power
Versatile functionalities
Fast charging port
Affordable pricing
Reasons to avoid:
Battery life could be better
Port selection is not great
7. YQSAVIOR Q2S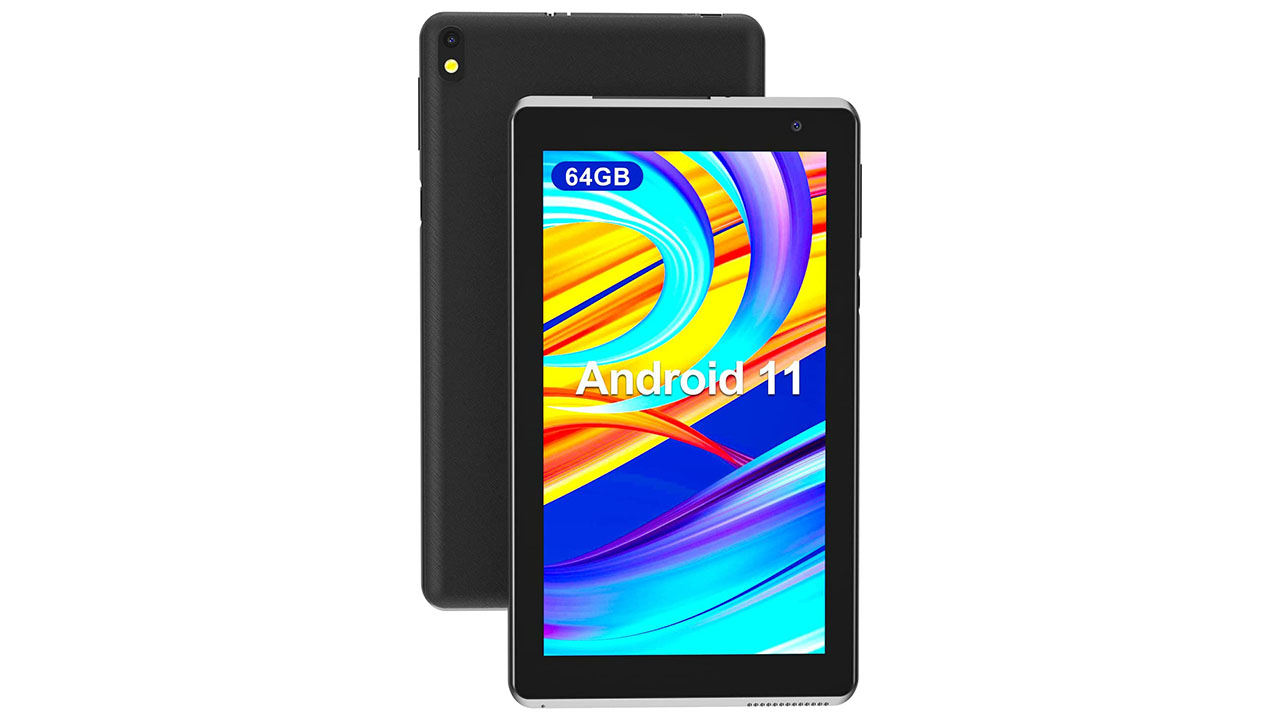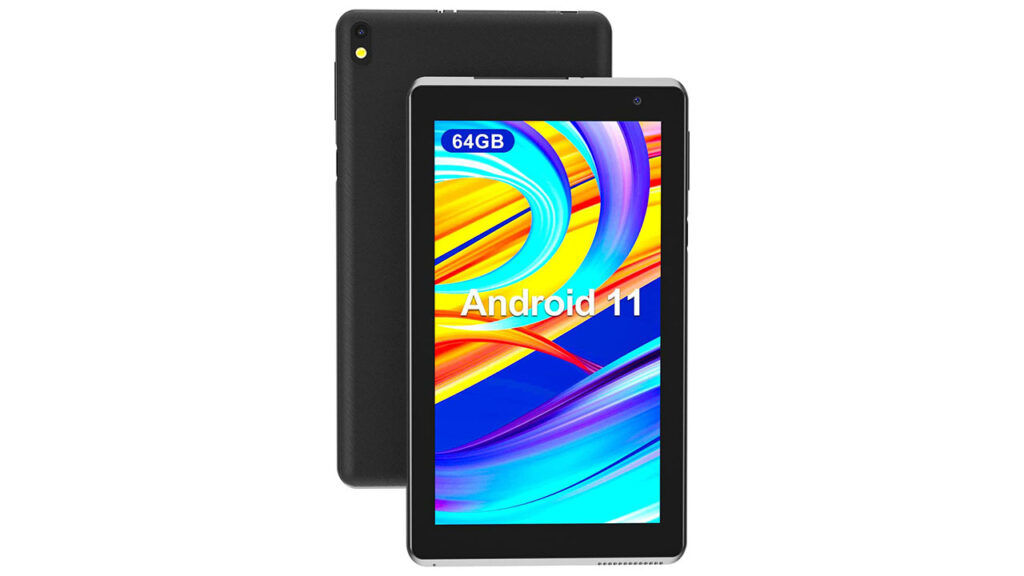 Although quite underrated, the YQSAVIOR Q2S is another affordable and high-quality portable tablet that's worth the spend.
Powered by a 1.5GHz quad-core processor, the tablet runs on Android 11 OS for faster and more responsive performance.
As for internal specifications, the tablet is integrated with 2GB RAM and 64GB ROM for storage, which is expandable up to 128GB using microSD card. When it comes to the display, it is equipped with a compact 7" IPS display with 600p screen resolution.
Since it's a Google-certified tablet, there's not surprise that users also get easy access to the Google Play Store to enjoy all the latest apps for entertainment, gaming and learning too. The one-hand fit is also quite promising in this device.
Despite the affordable price range, the tablet is equipped with a 5MP rear camera and a 2MP front camera that enables you to capture beautiful moments in motion. Also, the 3000 mAh battery lasts up to 8+ hours with moderate usage, making it ideal for when you are travelling.
Reasons to buy:
Google-certified tablet
Affordable pricing
Dual-camera setting
Reasons to avoid:
Storage configuration is disappointing
Audio output isn't very clear
8. HAOVM Mediapad P7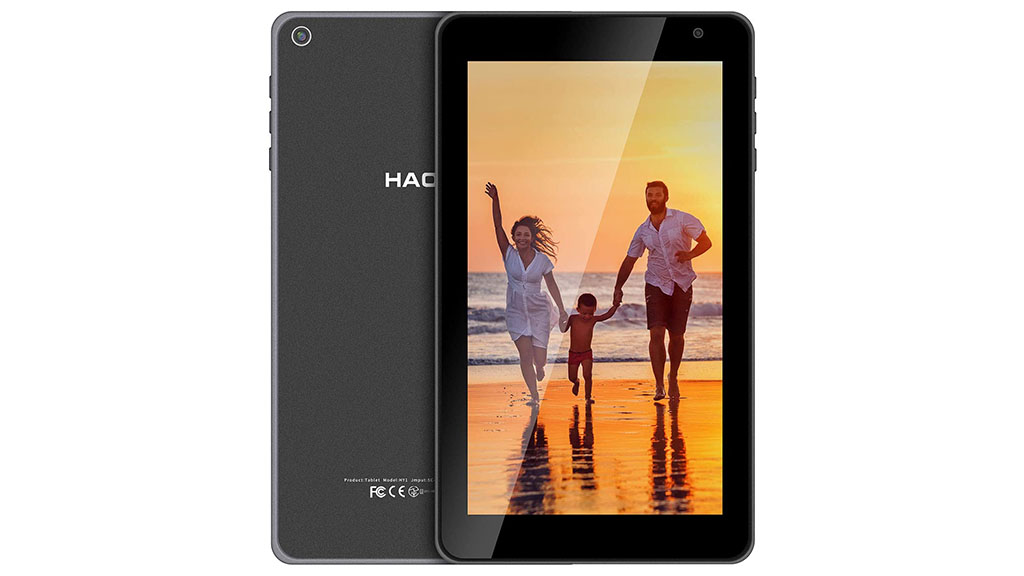 Another important tablet in this category is the HAOVM Mediapad P7. You can buy this tablet at $62.99 and take advantage of all its useful features and specifications.
It is based on Android 10.0 Pie and is powered by a 64-bit Quad-Core CPU processor. Together, they allow the device to perform flawless multitasks at great speed and deliver the most satisfying performance. You can enjoy the best gaming experience on HAOVM Mediapad P7.
Coming to the display, it is superior to IPS technology to give that extra clarity and liveliness to everything on the screen. This amazing 7-inch tablet is very portable and you can carry it with you wherever you go very easily.
It supports in-built Wi-Fi and 5.0 Bluetooth connectivity. It comes with 1 GB RAM and 32GB internal storage capacity. If needed, all you need is a microSD card to expand the storage space up to 128 GB. It provides maximum support by letting you use it for 9 hours at a single charge by the 2800mAh battery.
Reasons to buy:
It has a glass finish back
Comes with better Bluetooth 5.0
microSD card support
Reasons to avoid:
Poor battery capacity and efficiency
Poor camera performance
9. NOVOJOY Q2S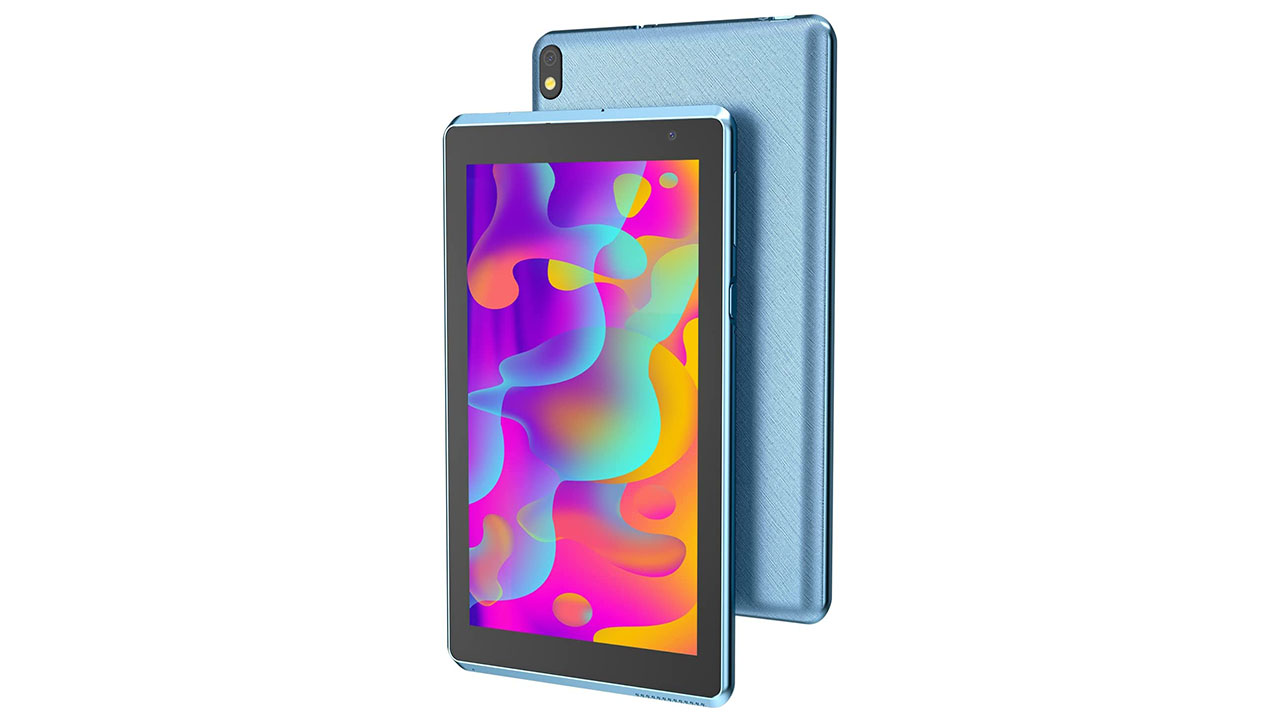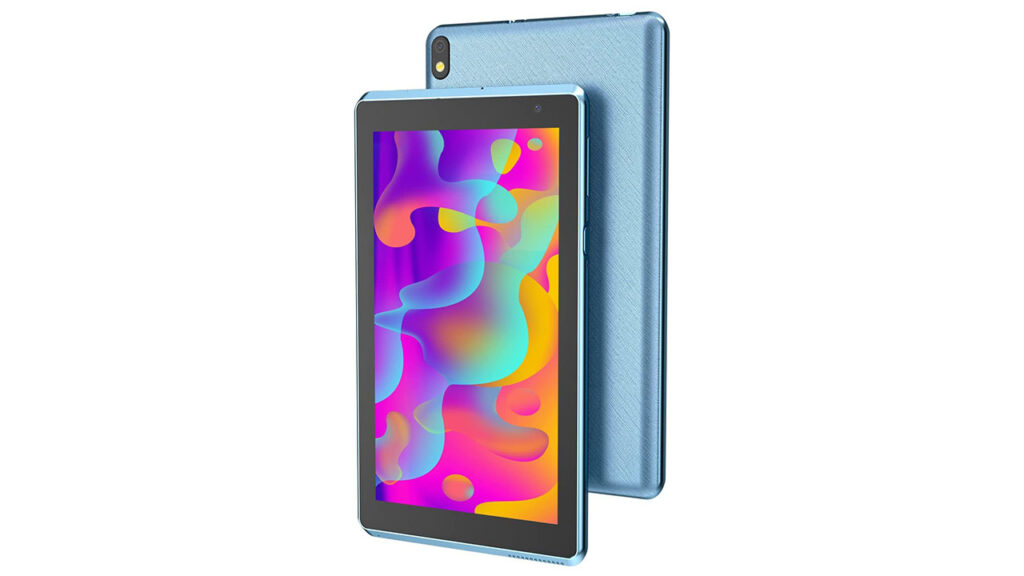 The NOVOJOY Q2S is another popular 7" tablet under $50 that you can consider buying for yourself or for your kids.
Integrated with a 64-bit quad-core processor, performance and responsiveness isn't something you'd have to worry about at all.
Powered by the Android 11 OS, the speed and efficiency of this tablet allows you to enjoy all the latest multimedia without any compromise at all. Overall, with internal specifications of 64GB storage and even better performance, this is one of those amazing and high-quality tablets that you won't regret splurging out on.
It is backed with high-end processor to ensure low bloatware and convenience of use. Also, the dual-camera setting with 5MP rear camera and 2MP front camera is a treat to indulge in like no other. You won't have to worry about unnecessary and unwarranted pop-up ads ruining your user experience.
Backed with a high-quality and long-lasting 3000 mAh battery, the tablet lasts for 8+ hours, enabling you to make the most out of your productivity needs, especially when it comes to entertainment, reading, playing games, streaming content or browsing the internet.
Reasons to buy:
Premium quality build
Responsive processor
Long-lasting battery
Low bloatware
Reasons to avoid:
Storage isn't that promising
Camera quality is average
Limitations of 7 inch Tablet

Post discussing why you should prefer 7 inch tablets, let's have a look at other side of the coin. With wide range of tablets being rolled out in the market, the avid tablet users might not be very interested in preferring 7 inch tablets. Due to limited configurations and compact size, they feel it might not serve the purpose.
Also, with range of smartphones being available with more or less similar features and specifications, customers prefer buying a smartphone rather than a tablet. Below are some of the limitations that tag along with 7 inch tablets.
i. Small Size
We know we used this exact same factor in our pros section, although it serves as both pro and con. Where many people prefer 7 inch tablets due to its size, others do not find it very useful.
Since, It is not much fun to watch a movie or play some game on a small screen, 7 inch tablets does not serve the purpose. People prefer having a smartphone and at least a 10 inch tablet to meet both their purposes.
ii. Confined Configuration
This is one thing that everyone will agree to. You may find 7 inch tablets still running on Android 5 version whereas there are much more upgraded versions in the market.
The storage capacity is decent but they could do better. All the specifications are decent but does not meet the high end needs of the users, hence, leaving them wanting for something extra.
iii. Better Options Available
Not only with tablets, but people compare 7 inch tablets with their smartphones as well. They prefer buying a smartphone rather than a 7 inch tablet that functions a wee less than their smartphones.
Samsung and Apple have filled the market with some top-notch smartphones and tablets that urge people to go for them. Although you get 7 inch tablets at reasonable price with decent specifications, if you are a tech freak, you will find it really hard to settle for a 7 inch tablet.
Verdict
All said and done, by now you might have a fair idea of how and about of 7 inch tablets. They are reasonable in their price and extends a decent configuration to fit your daily needs. Although, as said earlier, 7 inch tablets might not be well functional if you have some high end technical needs or you wish to play high graphic games.
They are not upgraded to the latest version of operating system which further hampers smooth functioning and multi-tasking. If you happen to have basic day-to-day tasks, it might suit you or if you wish to get a tablet for your kid, 7 inch tablets are the perfect buy.
They might be slightly less configured but they are compact, easy to carry and fits perfectly in hand. So, by now you must have made up your mind on which 7 inch tablet to buy or if it fits your set of requirements. Well, happy buying to you!