ASUS Chromebook Detachable CM3 (CM3000) blends mobility with productivity and provides great versatility to the user to heighten convenience and comfort. It is designed to deliver performance beyond the known parameters to make the experience extremely rich and exclusive for you. A look at the premium Chromebook will make you fall for it.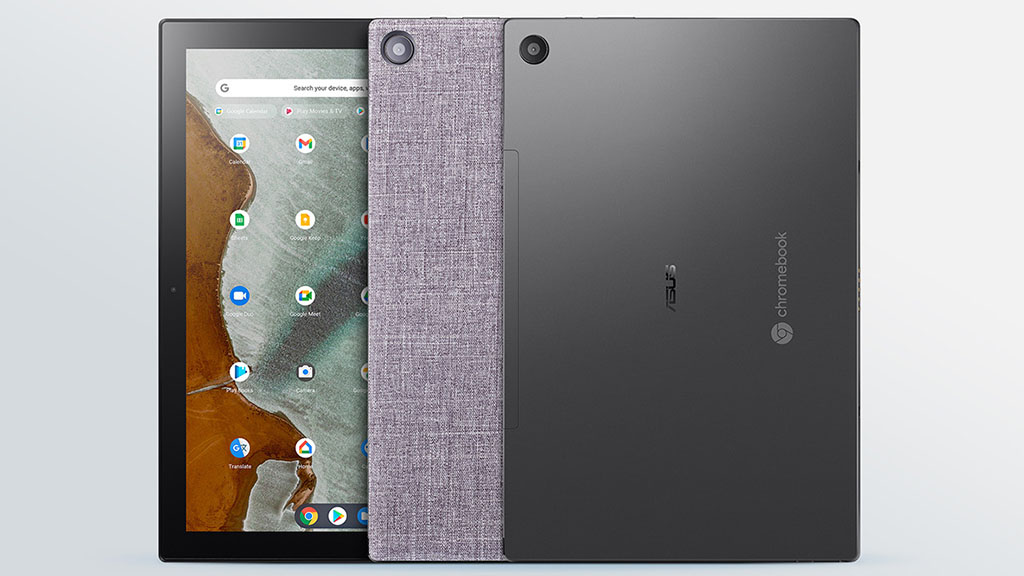 Display and Sound
The incredible quality of display on the stunning fully HD IPS 10.5-inch touchscreen is what makes the experience rich and appealing. The display is wide view and glossy and the screen-to-body ratio is 75%.
The narrow bezel around the screen adds to the overall gorgeousness without hindering vision. This is accompanied by powerful and distinct audio made possible by the dual 5-magnet stereo speakers. The surround sound is highly effective and crisp, making the watching sessions more complimentary and delivering the right entertainment elements.
Stylus and its details
Talking about the stylus, you can use it in complete freedom and it supports clear and easy navigation to make every creation a possibility. From taking notes to sketching to jotting down everything that matters, use it for everything to make life easier. The movement of the stylus is very controlled and prompt causing almost no lag.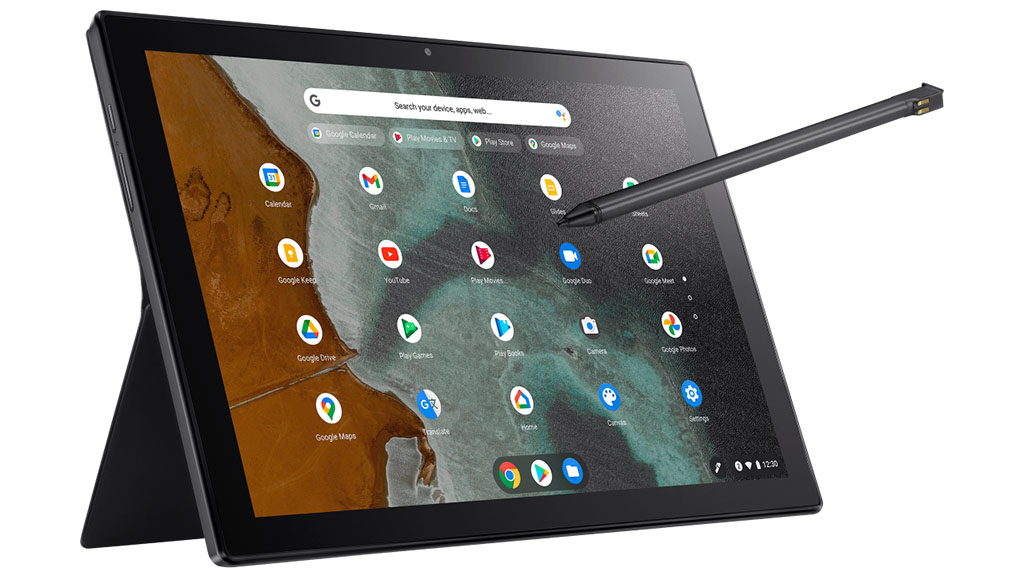 Thanks to the ergonomic designing of the tablet, the stylus effortlessly slides into the allotted garage slot where it gets automatically charged. So, everything is not only more organized but also very convenient. In just 15 seconds charge, the stylus can work for 45 minutes. So, there are no more idle moments.
Convenient and Comfortable: Three Different Modes
What is more impressive is that ASUS Chromebook Detachable CM3 can help you limitless by allowing you to change the working mode at your convenience. Engineered to offer maximum versatility of usage, the detachable stand cover and keyboard are blessings for us. With the help of these accessories, you can use this device in three different modes: laptop, stand, and tablet. How else can freedom be defined?
Magical ErgoLift Design keyboard and the Magnetic Flex-Angle Stand
All you need to do is attached the detachable ErgoLift Design keyboard and the magnetic flex-angle stand, and you are ready to use this in laptop mode. 1.5mm key travel and a full-fledged keyboard make for the most comfortable typing experience.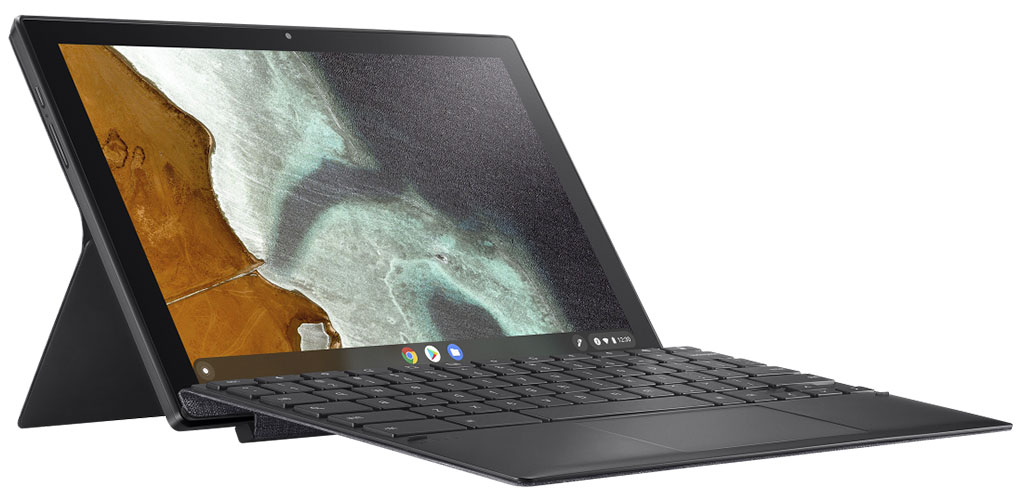 Another amazing fact is that users can change the orientation to both vertical and horizontal. Whether enjoying your streaming sessions or conducting your office work, you have the liberty to change the view orientation to your comfort and convenience.
So, adjust the mode as per your need and activities without any kind of compromise. Chatting, Stretching, Reading, Baking, Learning, everything gets a new dimension with ASUS Chromebook Detachable CM3's versatility and flexibility.
Again, you just need to detach the keyboard and the flex-stand and the device will turn into an efficient tablet. Let the flexibility of the device contribute to your enhanced productivity and satisfaction. Play games, do work, and engage in e-learning without any hassle or worries anymore.
Enjoy Rich Google Features
While enjoying your favorite apps from Google Play, you no more need to worry about the security aspects as this device is provided with built-in anti-virus that protects against any possible threat. It provides complete protection to you google account and in the process keeps all vulnerable data and document safe and secure.
Another winning factor is that on buying this amazing Chromebook, you will be entitled to a subscription to Google One for a whole year. With the subscription, you can enjoy 100GB storage capacity in Google Photos and Google Drive, and Gmail and will have access to other exclusive features. And it needs no saying to let you understand the convenience that you can enjoy through Google Assistant in this ASUS Chromebook.
ASUS Chromebook Detachable CM3 (CM3000) Specifications

Processor
MediaTek 8183 2.0 GHz Octa-Core
Graphics
Arm Mali-G72 MP3
Display
10.5-inch WUXGA 1920×1200 320nits LCD Touchscreen
RAM
4GB LPDDR4 or LPDDR4X
Storage
64GB or 128GB eMMC
Camera
Front: 2MP | Rear: 8MP
Ports
1 x USB 2.0 Type C, 3.5mm Combo Audio Jack
Battery
2-cell 27WHrs Li-ion
Weight
1.12 lbs
Dimensions
10.06 x 6.58 x 0.31 inch
Operating System
Chrome OS
Highlights
So, within the compact size of 10.5-inches, immense potential and productivity is stored for you to explore. Plus With impeccable presence and superior features, ASUS Chromebook Detachable CM3 (CM3000) will be worth every penny.