A couple of weeks before the launch of the Microsoft Windows 11 operating system, Microsoft did a live stream of its Surface Event today. To your surprise, the company has launched new surface tablets, made new updates on existing devices, and introduced a new accessory as well.
The tech giant has been raising tablet standards since the launch of its first Surface device a decade ago. Fast forward to today, Microsoft has launched about 33 Surface tablets.
By introducing new Surface devices, Microsoft is diversifying its Surface portfolio so that users get more choices for their needs and wants.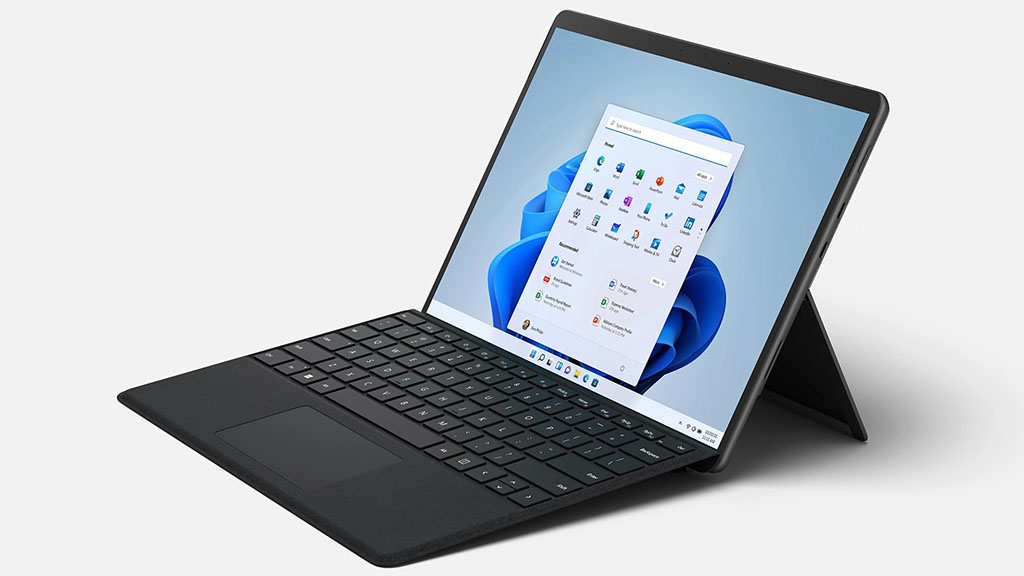 To begin with, Microsoft has announced the redesigned Surface Pro 8. As the company flaunts, the new Pro series tablet is as powerful as a computer with the portability of a tablet. Its kickstand lets you position it at any angle between 0 to 180 effortlessly.
Configure Surface Pro 8 and Pre-order Now
It features a 13 inches screen with a Pixelsense display for an immersive viewing experience. With a refresh rate of 120 Hz, adaptive colors, Dolby Vision, and Dolby Vision IQ, the Surface Pro 8's screen is able to output the best quality graphics. The redesigned version also has significantly reduced the bezel size for a stylish look and more viewing area.
The tablet is power-packed with Microsoft Applications like Teams, Microsoft 365, and new features of Windows 11. It comes with Microsoft Security that helps in protecting sensitive data. That also is applicable to the security of OneDrive Cloud Storage.
Surface Pro 8 is powered by 11th generation Intel processors and Windows 11 operating system. Microsoft has finally brought two Thunderbolt 4 ports with Surface Pro 8. The tablet is priced at $1100 and is available for pre-order.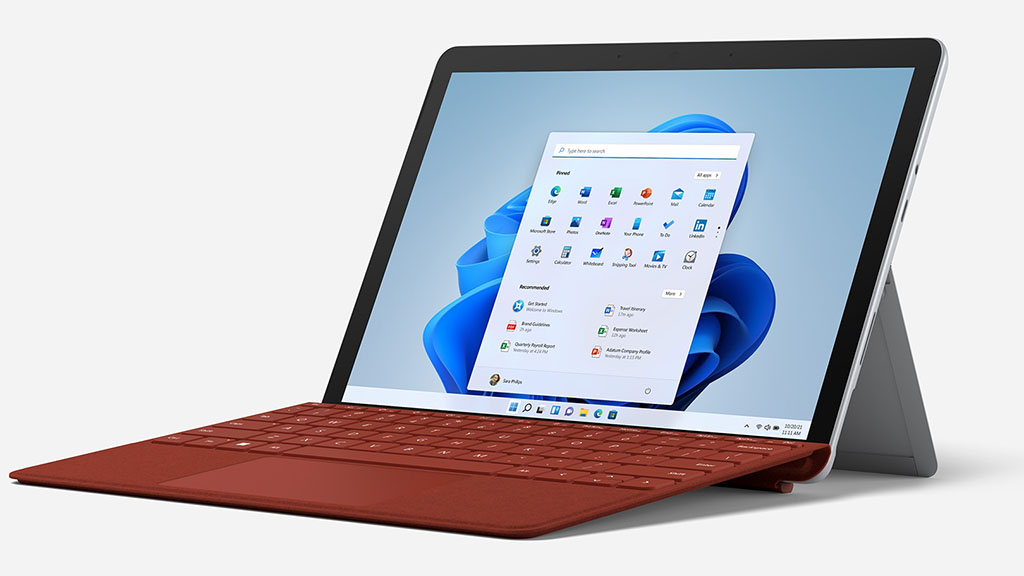 The next big announcement is the new Surface Go 3. This tablet is more affordable with standard specifications for everyday use. Children can use it for educational purposes and elders can use it on the go for browsing, attending meetings, organizing, and entertainment.
Pre-order Surface Go 3 | Starts at $399.99
It is powered by an Intel Core i3 processor and will come with Windows 11 pre-installed. It features a 10.5 inch display and weighs only 1.2 pounds. Surface Go 3's display is able to produce high-resolution output with 220 pixels per inch. It comes with an adjustable stand and an optional cover.
Its superior front and rear cameras with dual studio mics can capture stunning photos and videos in 1080p resolution. The battery will be able to power the tablet for 11 hours on a single charge.
Surface Go 3 is powered by Teams and is compatible with Surface Mobile Mouse, Surface Pen. This makes distance learning more sensible and effective in a together mode. The pricing starts at $399.99 and can be configured now for pre-ordering. It will be available for purchase on 5th October.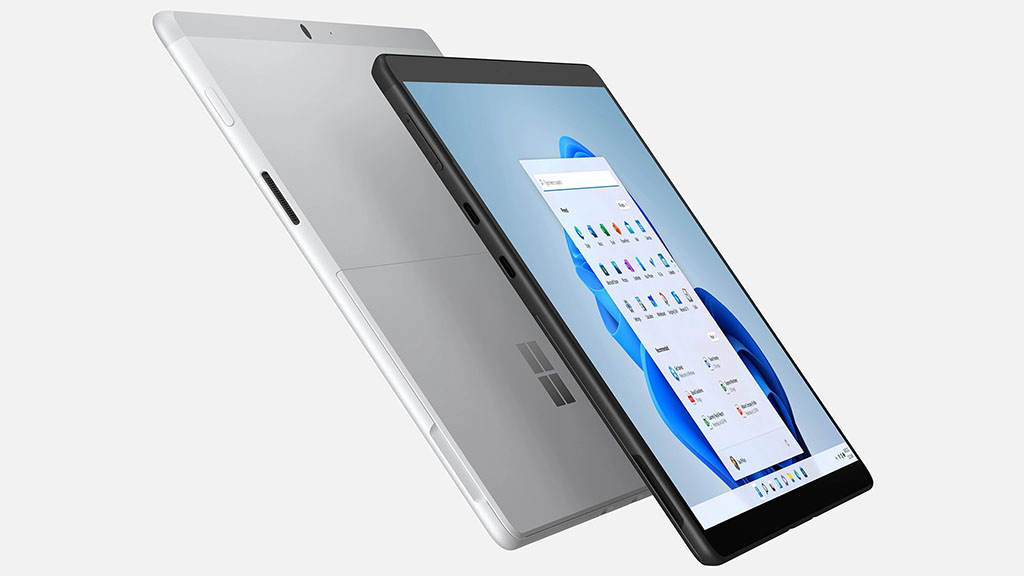 Microsoft has made some minor upgrades to Surface Pro X. The major update is that the Surface Pro X 'Wi-Fi Only' model is now made available for pre-order. That way, you will be able to save $100 on the final price of the Surface Pro X.
Pre-order Wi-Fi Enabled Surface Pro X
Moreover, the new Windows 11 will bring 64-bit software emulation to the tablet. That will make the tab more powerful and versatile.
Another tablet by Microsoft is Surface Duo 2. It features dual screens for a better user experience with managing emails, calls, meetings, browsing, taking notes, etc. It is like a smartphone with two screens and a more powerful CPU.
With the power of Microsoft 365, Xbox streaming and gaming as well as triple-lens camera, Surface Duo 2, and 5G connectivity offer the most desirable features in a tablet. Its stylus and multiple windows make multitasking easier than ever. Both the screens are of 5.8" size and offer Pixelsense Fusion Display.
Priced similarly to Surface Duo 2, if you want a desktop-like screen with a beast-like performance, you have Surface Laptop Studio. It is a laptop with an adjustable screen at different angles. You just have to slide it over completely to transform it into a big 14.4" portable display.
The Surface Laptop Studio is powered by 11th generation Intel processors and Windows 11 operating system. Like Surface Pro 8, it has two Thunderbolt 4 ports too. Its large screen offers a 2K display with Pixelsense technology and 201 PPI.
Lastly, the tech giant also surprised its users with a new Ocean Optic Mouse made out of ocean plastic. This is a great initiative to reduce pollution and recycle plastic.
The new upgrades and tablets give more room to users for finding the right device. The Surface Go 3 is affordable yet suitable for all general tasks. Whereas Surface Pro X and Pro 8 features superior functionalities for professional work and running high-end software.