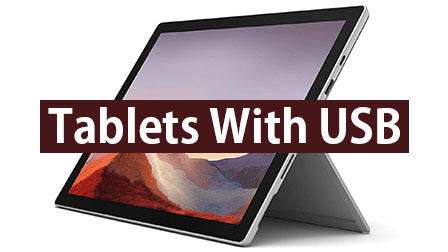 The tablets with USB ports can be of great use to photographers, videographers, editors, etc… They can connect their camera and video devices to easily transfer huge files on the go.
Personal Computer started a revolution in the early 90s. Since then we have seen the emergence of compact desktop computers, portable laptop devices and finally the mobile phone.
Each of these devices were designed keeping in mind a specific requirement and a specific set of users. For example, the desktop computer was designed for the regular office guys, who mostly worked from offices.
The portable laptops were designed for marketers, executives and CxO who most travel a lot and have computing needs on the go. Mobile phone was an accidental entrant when manufacturers figured out that a mobile phone can be used to perform a lot of other functions apart from calling and text messages.
Though Tablet PCs were around since the late 90s, they came into limelight with the launch of the Original iPad in 2011. The iPad was then deemed as a device category in between the mobile phone and the laptop computer. It had a larger screen than a regular smart phone, yet it did not have a keyboard or a track-pad.
However, 9 years later, tablets have grown into powerful devices that can easily be your primary device and an ideal laptop replacement. It carries the flexibility of using the device either as a tablet or attach the keyboard and turn it into a laptop when needed.
Importance and Use of USB Port in Tablets
Tablet computers were initially intended for videos, surfing the internet, editing documents, spreadsheets and presentations. They had storage more or less equivalent to present day smart phones. But, slowly people liked the tablet experience and manufacturers took notice.
With slight modifications, a tablet can do a lot more tasks than it was originally built for. This led to a lot of new tablet manufacturers jumping into the bandwagon and the existing manufacturers went back to the drawing boards to design something that could truly utilize the power that lay beneath the tablet.
One of the major reasons tablet devices were not able to match up to a laptop, was that a laptop had a keyboard while a tablet did not have an inbuilt keyboard. This is now a problem of the past and a lot of powerful and modern tablets come with a detachable keyboard.
But most manufacturers sell the keyboard as an accessory and many people may not be willing to spend that much right away.
Many users may not also be using the external keyboard extensively and this is where the USB ports comes handy. You can easily connect a cheap external keyboard through the USB port and get your typing done as and when necessary.
One of the other reasons why you must have the USB port is for external storage devices. Many users might have multiple devices like say a laptop, a tablet and a smart phone. Transferring and sharing data between them should work seamlessly.
Tablet PCs don't have a large storage by default and hence you might frequently need to plug in a USB pen drive to transfer data to and from the device to maintain storage. So, today people have multiple devices but they need a unified storage medium for all of them.
Part of the problem is solved with the emergence of cloud storage. But an external storage device is useful as you can access your files without wasting your data and larger files will take longer to download over the internet.
Another scenario where you might need a USB port is when you take some large videos or files on a pen drive and share it with your friends even when the device is not present with you when you meet your friend.
Photographers and Videographers cannot use a tablet as their primary device without the USB port. They frequently transfer photos and videos to and from the camcorder and tablet.
Another real-life application of the USB port is when your mobile phone battery dies down. You can connect the mobile phone with the tablet to charge the device when you urgently need power and do not have a power source handy.
In an office setup, you might need to connect a printer or scanner to your tablet. You might argue that most scanners and printers today support wireless communication standards and hence this is not much of a utility when it comes to having an USB port.
But many Government agencies today understand the need for data security and prevention of data theft. So, wired connection is not only faster but also secure and hack-proof.
Some designers, coders and gamers understand the load their activities might be putting on a tablet PC. So, they connect device coolers to prevent the device from early breakdown and overloading the device.
Gamers might also want to connect consoles and other peripherals on to the PC and the USB port does their job. We also have friend over at home and decide to watch a movie. That is when we miss an external speaker as the inbuilt speakers are not powerful enough for many people.
10 Best Tablets With USB Ports 2023
USB ports in a tablet can be helpful in connecting various personal devices like mobile-phones, USB data devices (pen-drive, hard-disk, SSD, etc…) and other external devices.
We have listed below all-type of USB tablets, from low-end to high-end. People with normal usage can go with a good budget one while users like photographers who need to connect their camera as well as edit pictures on the same tablet can go with iPad Pro, Microsoft Surface Pro or other powerful tablet with USB port.
1. Samsung Galaxy Tab S8 | S8 Plus | S8 Ultra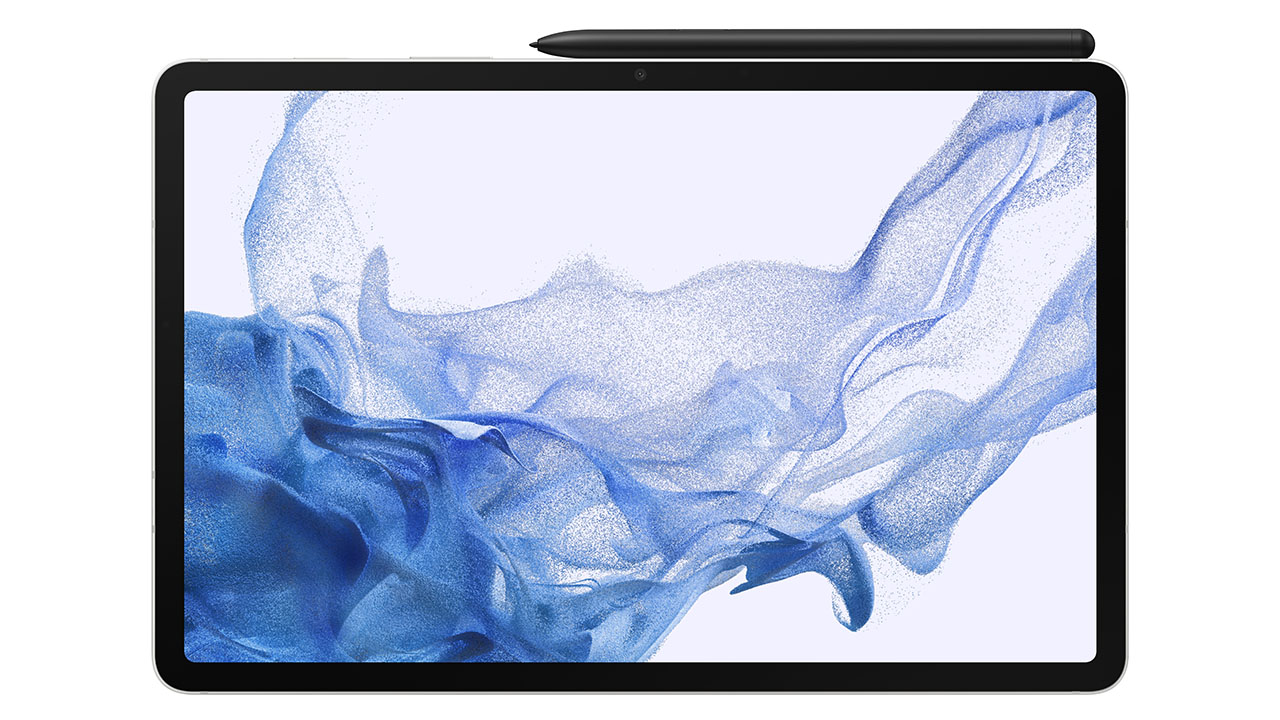 The whole new S series tablets Samsung Galaxy Tab S8, S8 Plus, and S8 Ultra come with a USB Type-C 3.2 port. It has just this one port but works universally.
That said, it is useful for whether you want to charge your slate, connect it with a PC, or use it as a Display-port. Also, with a giant battery capacity of Galaxy Tab S8 Ultra, you can charge your smartphone on the go as well.
Galaxy S8 series tablets come with a new and improved S pen experience with the lowest latency and fastest response rate ever.
So, you can edit photos, videos, take notes, draw, doodle, and transfer files easily with their ports. Galaxy Tab S8, Tab S8+, and Tab S8 Ultra are powered by Qualcomm Snapdragon 8 Gen 1 processor and offer RAM from 8 GB to 16 GB.
The onboard storage options are ranges from 128 GB to 256 GB. However, all of them feature a microSD card support for up to extended 1 TB storage. Not to mention, Samsung's other high-end flagship features and specs.
2. Apple iPad Pro with M2 Chip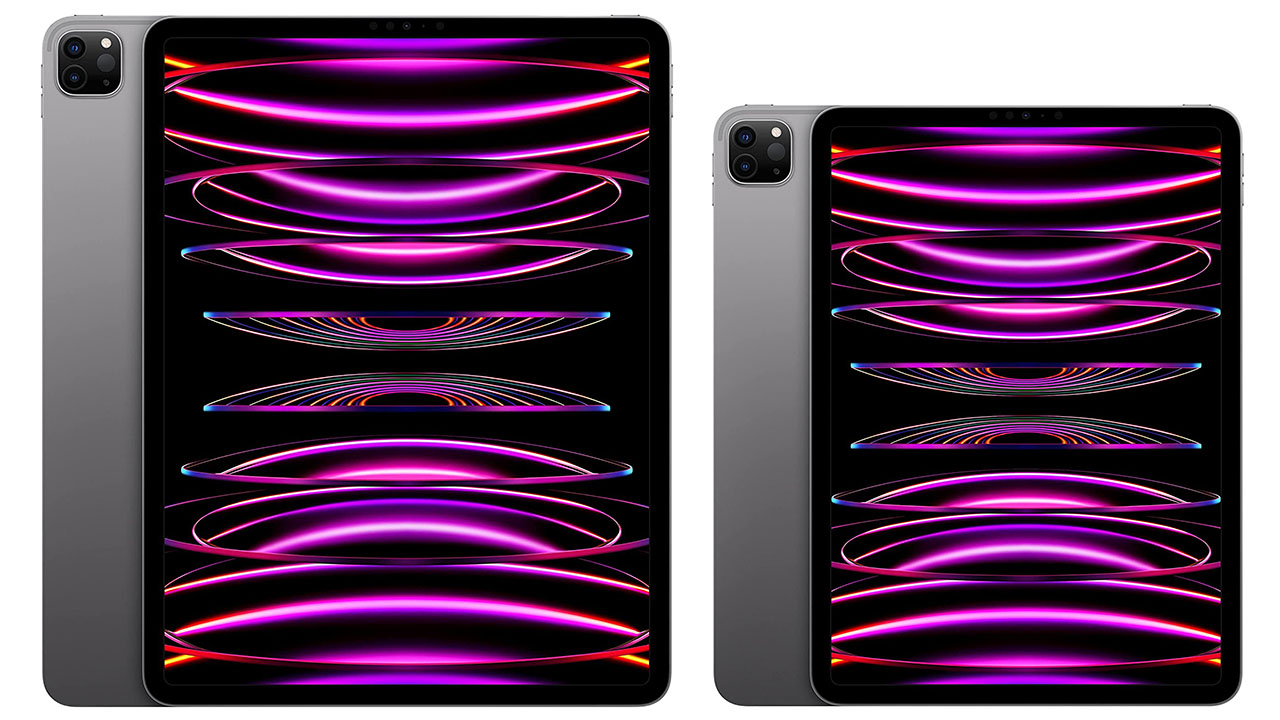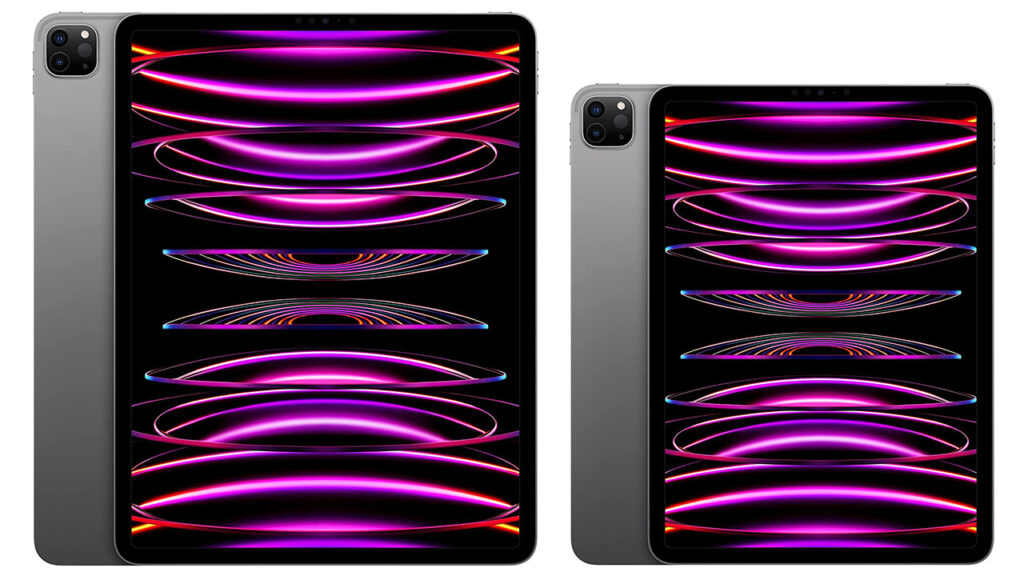 A combination of pretty and powerful, the new Apple iPad Pro is everything the users have been waiting for all this while.
Available in two display variants – the 12.9" and 11" options to offer variety to the users.
The 12.9" variant features a Liquid Retina XDR display with vivid color reproduction for the ultimate visuals. For users who want a more portable and compact option, the 11" Liquid Retina display is an option worth exploring.
Powered by the latest M2 chip, the iPad Pro is no doubt the best iPad that Apple has created till date. The price point is quite steep, especially since it starts from $1,099.00 but if the price isn't a complication for you, we'd recommend you go ahead with the big purchase.
It features a mini-LED integrated display panel with 120Hz refresh rate for optimal responsiveness. But, what takes the cake in the show is the 15% faster CPU performance.
Also, the device is backed with the latest iPadOS 16 with the exclusive "Hover" feature that enables functionalities without scraping the Apple Pencil against the display. Also, it is integrated with the Thunderbolt 4 or USB 4 port.
Does it compare to the previous launches? Despite the "similarities", Apple has introduced a myriad of newer and advanced features and specifications in the new iPad Pro that makes it worth the investment.
3. Dell Latitude 7320 Detachable (13-inch)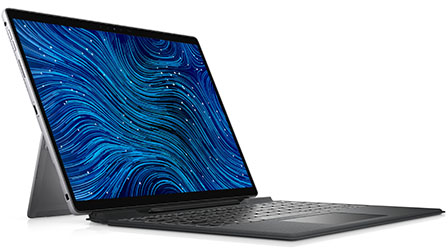 If you have a decent budget to spend and want to buy a laptop cum tablet with all the latest features, the Dell Latitude 7320 Detachable (13-inch) is a great product to explore.
Powered by the latest 11th Gen. Intel Core i5 processor, this compact powerhouse streamlines your performance to the next level.
Built on the Intel Evo platform, the Latitude 7320 features a slightly innovative and aesthetic design with a brushed aluminum body. Besides passing the rigorous MIL-STD durability benchmarks, the tablet is also built on sustainable grounds.
Coming to the display, the Latitude 7320 is equipped with a 13" FHD ComfortView Plus panel with TÜV Rheinland certification. The display is also protected with a Corning Gorilla Glass 6 DX that contributes to improved readability.
Besides the latest CPU configuration, the Latitude 7320 is also integrated with the latest Intel Iris graphics for crisp and clear visuals. It boasts all the latest connectivity configuration with the Thunderbolt 4 USB Type-C and optional 4G LTE configuration.
Not just that, the Latitude 7320 is also backed with dual opposite outlet fans that enhance the device's cooling and prevents risks of overheating. The device runs on the latest Windows 11 OS.
4. New Microsoft Surface Pro X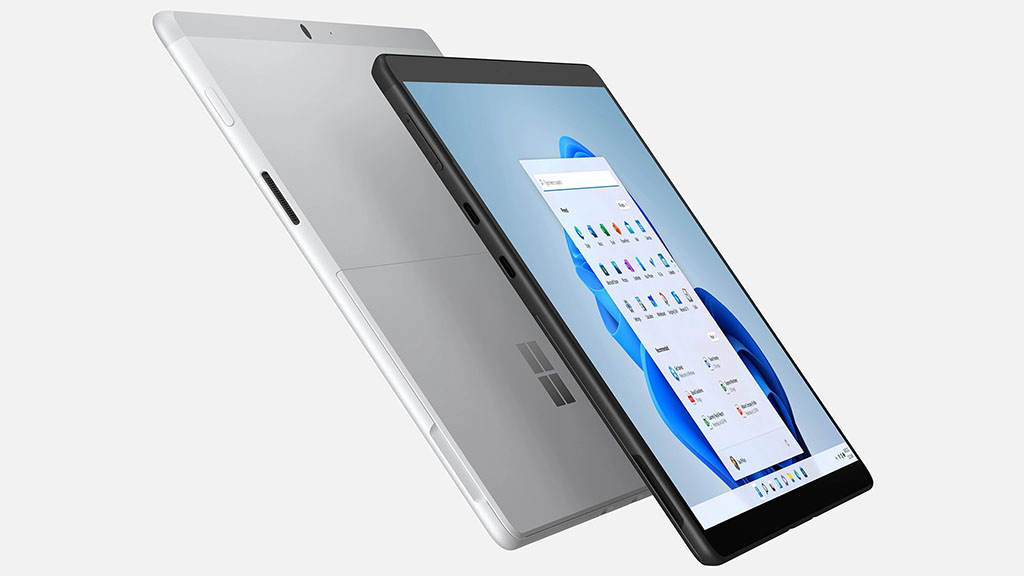 Designed for the traveling users, the New Microsoft Surface Pro X is here to support your hybrid work lifestyle with the portable, sleek and lightweight design.
It is programmed with the optional Gigabit LTE configuration with the preloaded Windows 11 OS for keeping you ready for work on the go.
The device is powered by the custom-made Microsoft SQ1 and SQ2 processors that delivers uninterrupted octa-core performance.
Backed with the unlimited Microsoft 365 Office access further supports work and elevates productivity. The device is designed with an adjustable kickstand that supports comfortable work experience too.
The Surface Pro X is equipped with an edge to edge 13" Pixel Sense touch display with 3:2 aspect ratio that makes viewing documents and other media files comfortable.
It comes integrated with up to 16GB RAM and up to 512GB SSD of storage for efficient data transfer and faster bootup experience.
5. Microsoft Surface Pro 9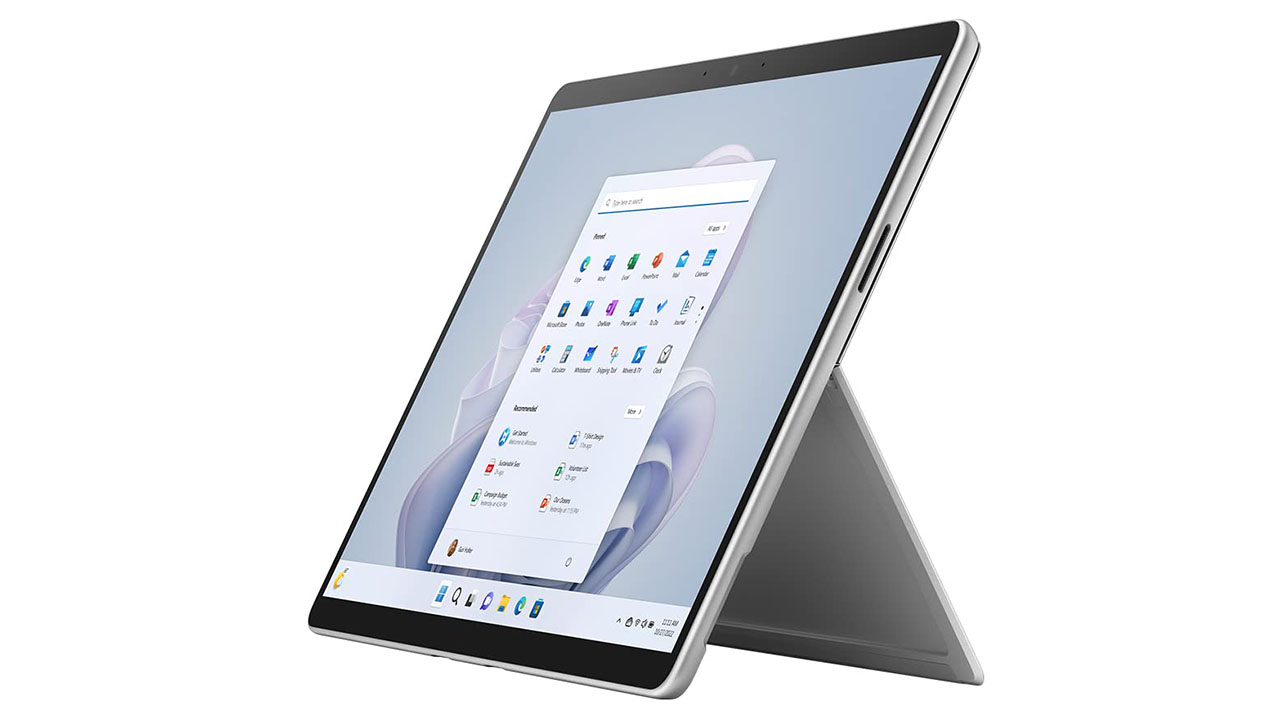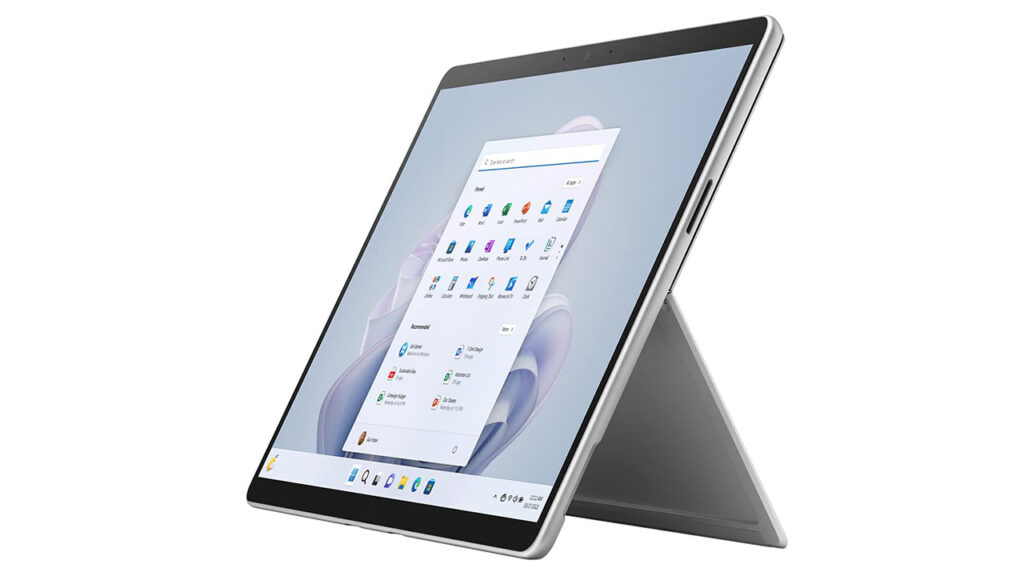 If you aren't comfortable with using Apple products or the iPadOS ecosystem, the Microsoft Surface Pro 9 is a pretty great gamble.
Powered by Windows 11 out of the box, the device offers the portability of a tablet but the power of a laptop in it.
It is equipped with a 13" PixelSense touch display with edge-to-edge screen size for comfortable and expansive streaming experience. Microsoft has developed this new Surface Pro 9 in two processor variants – the 12th Gen. Intel Core processor and the Microsoft SQ 3 processor variant with 5G connectivity.
Backed with the Surface Slim Pen 2, that glide on the screen feels natural and not stunted, something that you are going to be appreciative of, especially when it comes to drawing, editing or indulging in content creation.
Microsoft has also integrated the device with responsive 1080p HD camera for crisp and clear visuals, especially during video conference calls. As for the connectivity and ports, the Surface Pro 9 is equipped with Thunderbolt 4 in the Intel version and USB Type-C in the SQ3 variant.
6. Dell XPS 13 9315 2-in-1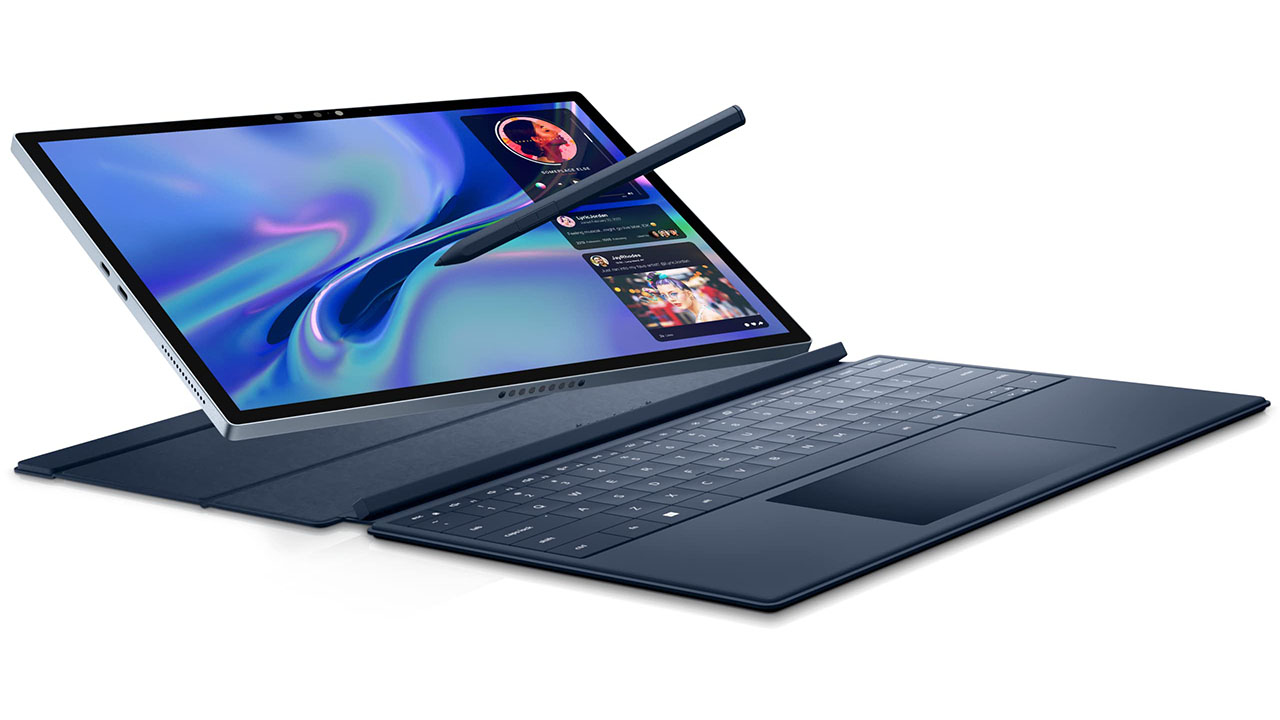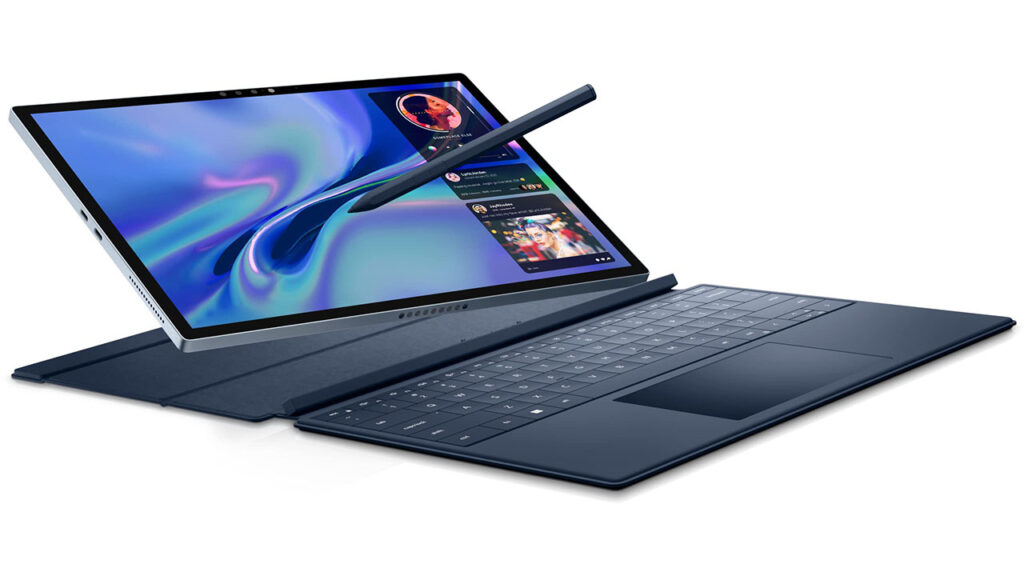 In a world where data plays such a significant role in our day-to-day lives, the use of Dell XPS 13 9315 2-in-1 is one of the most popular tablets that comes with an USB port for easy data transfer and exchange.
This versatile device is powered by the latest Windows 11 OS and is a perfect device to take on the go.
From entertainment to productivity, the Dell XPS 13 9315 supports 5G and Wi-Fi 6E connectivity for easy wireless data transfer in no time. The highlight of this device has to be the 3K resolution 2-in-1 display with 100% sRGB color gamut for vivid color reproduction like no other.
As for the build of the tablet, it is made out of chiseled CNC-s and low-carbon aluminum for optimal durability like no other. Also, it is available in two color variants – Sky and Slate. Coming to the I/O ports, it features two Thunderbolt 4 with DisplayPort and Power Delivery.
If you are wondering about the device's performance, it is powered by the latest 12th Gen. Intel Core i7 processor, which offers the ultimate productivity on the go. Pair that with 16GB RAM and 512GB SSD, the tablet is nothing short of a beast.
7. Lenovo Chromebook Duet 5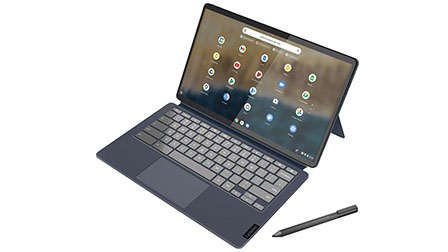 This Chromebook features 2 USB type-C 3.2 Gen 1 ports and a Pogo pin. The Pogo pin provides ultra-portability by perfect and easy snapping the keyboard with the tab. That said, the two other USB ports can be used for other purposes.
Lenovo Chromebook Duet 5 features a 5MP Fixed Focus CMOS and 8MP Auto-focus camera sensors. It features 4 GB RAM and 256 GB onboard storage, and is powered by a Qualcomm Snapdragon SC7180 Octa-core processor.
Another promising feature is its screen. Chromebook Duet 5 comes with a 13.3" 2K AMOLED display. That produces a soothing and comfy viewing experience.
Like other Chromebooks, Duet 5 features a long-lasting battery that lets you use the slate for 15 hours seamlessly. What's more, it has quad speakers powered by Dolby Atmos for pleasant sound. The slate comes preinstalled with Google Assistant, Android Studio, and Google Play Store.
8. Apple iPad Air (5th Gen)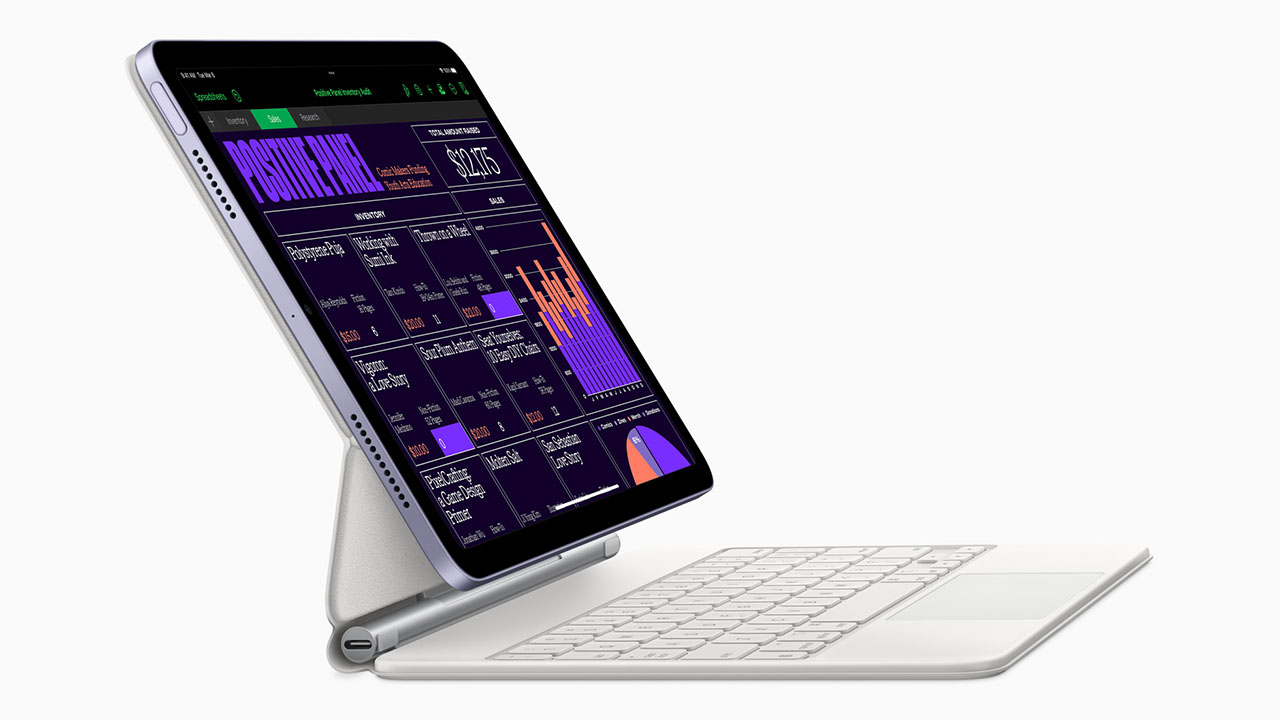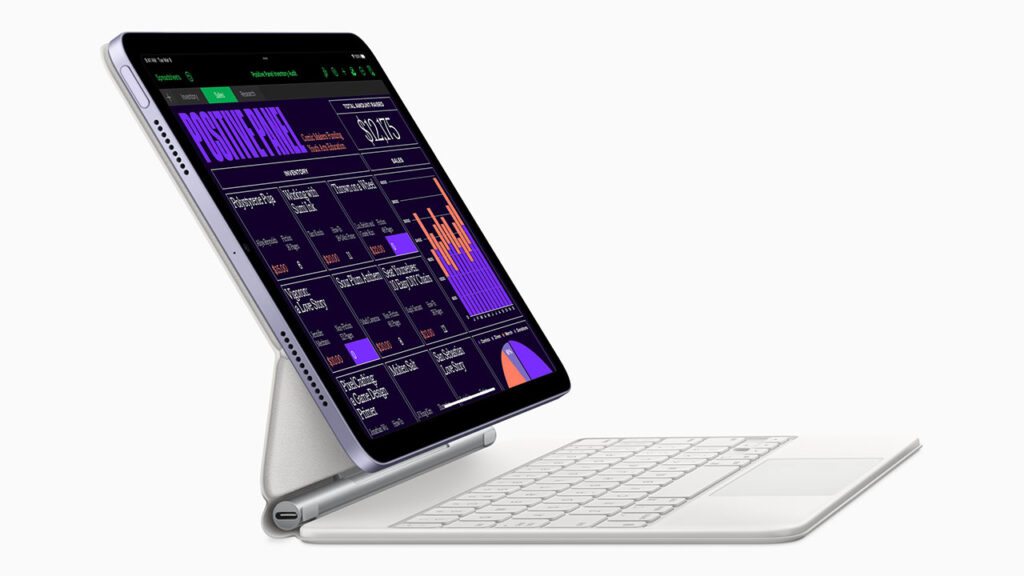 Connectivity is crucial for uninterrupted data transfer and to keep your productivity at its peak. The Apple iPad Air caters to those needs and beyond, especially with the wide range of USB ports integrated into the model.
Supercharged by the M1 Chip, the model consists of USB-C port and USB 3.1 Gen 2 for fast charging and data transfer as needed.
The beauty of this iPad starts with the responsive yet compact 10.9" Liquid Retina Display with True Tone technology and P3 wide color gamut for optimal color reproduction without hyper-saturation. Apple also prioritizes the safety and privacy features, which is why the model comes with a Touch ID on the top of the model for easy access.
Powered by the 8-core M1 chip, the iPad Air is backed with 60% improved power and efficiency compared to the previous generation models. Not just for content creation or editing, it supports graphics-intensive gaming without any buffers.
Backed with Apple's Neural Engine feature that supports machine learning experience in the model, further streamlining the operation of intensive applications without any lags in the process. Enabled with Center Stage, attending video calls becomes a lot managed and aligned, even when you are consistently moving around.
9. Microsoft Surface Book 3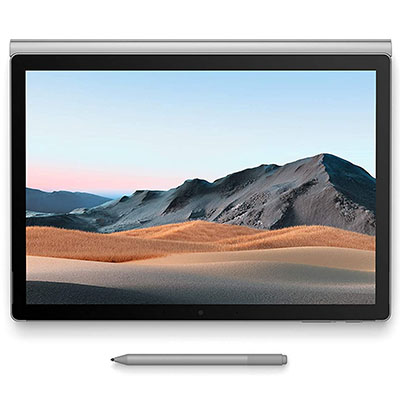 Designed to deliver the best by catering to the most demanding tasks, Microsoft Surface Book 3 is a vision in itself.
It is available in two different sizes of 13.5-inch and 15-inch for enthusiastic buyers to choose from. It aims to combine operational flexibility and versatility with endless potentiality.
You can use it as a laptop, or a tablet, or even as a portable complete studio, and here lies the true essence of Microsoft Surface book 3. Its prices begin from $1599.99, and thus explains the fact that it is a regale in its approach.
Being powered by the 10th Gen Intel Core processors, Microsoft Surface Book 3 is more than 50% faster than the previous model, which is Surface Book 2.
The latest NVIDIA GTX GeForce GPU and 2TB of storage with 32GB RAM account for the milestone graphical representation and flawless service in terms of speed and fluidity.
17.5 hours of battery life keeps this Surface Book 3 always ready to perform without any unwanted interruption.
The cutting-edge accessories like a full-fledged keyboard and Surface pen or surface dial from Microsoft further add to the craftsmanship of the users. It supports USB-A and USB-C Type option for quick and reliable connectivity.
10. Lenovo Tab P11 Pro Gen 2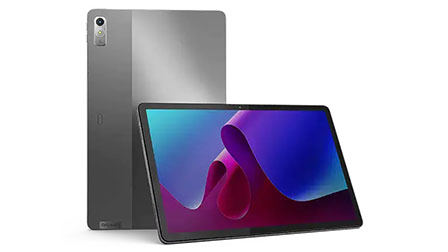 Looking for a tablet on a budget? The Lenovo Tab P11 Pro Gen 2 ticks off all the basic requirements, especially when it comes to responsive performance, stunning display and a decent build quality.
The device is curated for professionals and features a 11.2" 2.5K OLED display that's ideal for streaming and smoother user experience.
Despite the durable build quality, the Tab P11 Pro Gen 2 weighs 480 gm and features 6.8mm thickness for a comfortable portability, especially when traveling. Backed with a cinematic four-channel soundscapes, audio output is never going to be an issue with this tablet.
It is integrated with 128GB UFS 3.1 and 8GB RAM to streamline performance and multitasking experience for the users. Not just that, the tablet is backed with 8000 mAh battery, which offers up to 14 hours of playback without you needing to worry about a power outlet.
As for the camera integration, the Tab P11 Pro Gen 2 is equipped with a 13MP auto-focus rear camera and 8MP fixed focus selfie camera to streamline your video conferencing experience on the device. Besides the staple microSD slot, the tablet is equipped with a USB-C 3.2 Gen 1 port as well.
Verdict
Just like laptops replaced a majority of desktop computers, the coming few years can see the laptop being replaced by equally or sometimes more powerful tablet PCs. One of the downside of tablets, when they first arrived onto the scene was that you could not extensively type on them.
But with removable and ultralight keyboards, this problem is a thing of the past. Apple definitely leads the pack with the iPad and iPad Pro series of tablets, but we are seeing some really spectacular competition coming from the likes of Microsoft, Samsung and Google.
Emergence of ultralight processors along with portability features like USB Type C connectors have enabled manufacturers to design thin and powerful tablet devices.
Surprisingly, with all this power the battery life is commendable and an average tablet PC now delivers around 12 hours of battery life depending on the usage and software.
Major operating systems like Android, Windows and iOS have launched optimized UI specially focused for tablet devices.
Competition in the tablet market is heating up. If you are looking to buy a tablet computer and confused about which one to buy, give a thought to these 10 devices. These are definitely the best tablets with USB ports in US today.