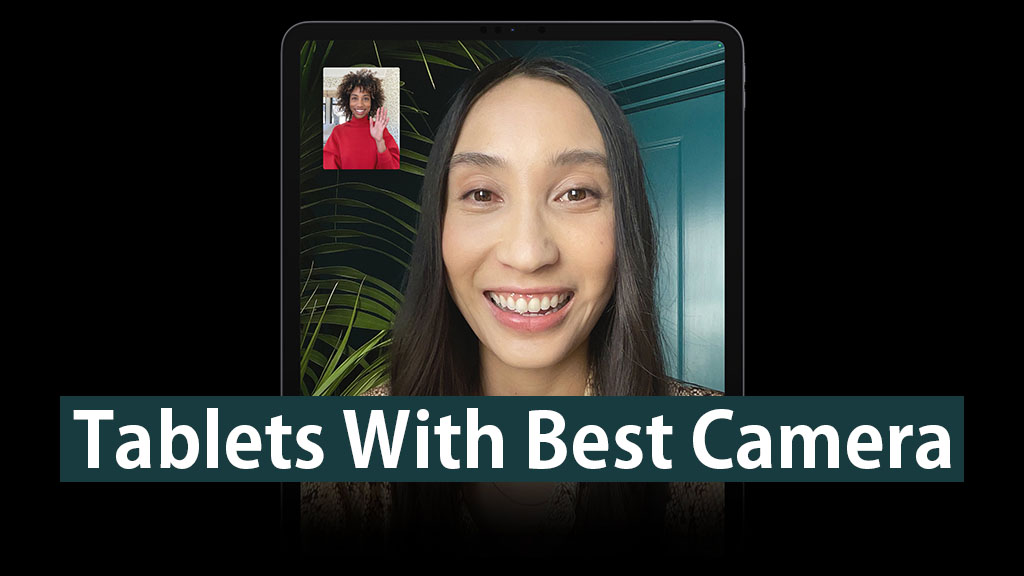 Quality tablet camera lets you click stunning photos, shoot crisp videos, and make online conferences convenient. Here check out our list of best tablet camera for 2023.
It's true that technology makes human life a lot easier. But before you live that lavish and convenient life, you have to make the right choices or you may end up losing money and suffer from your poor choices.
Tablets are the devices that fall in the middle ground between smartphones and laptops. In this article, we have picked up best tablets with camera you should buy in 2023.
There are myriad choices available in the tablet world with different sets of features and specifications. That being said, you need to opt for the tablet which meets your needs the most. We have selected and reviewed tablets with the best camera which will help you to choose one if your primary needs are related to the camera.
Best Tablet Camera For 2023
We have handpicked tablets with stunning cameras just for you so that you can choose the one that meets your needs and the budget.
Keep in mind all the factors and consider all of them while you read reviews of tablets. Apple, Huawei, Microsoft, and Samsung brands have the best cameras, and below is the list where you will find what device offers what.
Cameras on tablet devices have very specific use cases. You need them when you want to digitize your handwritten notes, blueprints, or schematics.
You would also need them to quickly grab a picture of notes and explanations on the board. They are also required for video-conferencing and nowadays with Augmented Reality (AR) use cases.
The need for good cameras on tablets is very crucial nowadays. So, here are the tablets with best camera in 2023.
1. Apple iPad Pro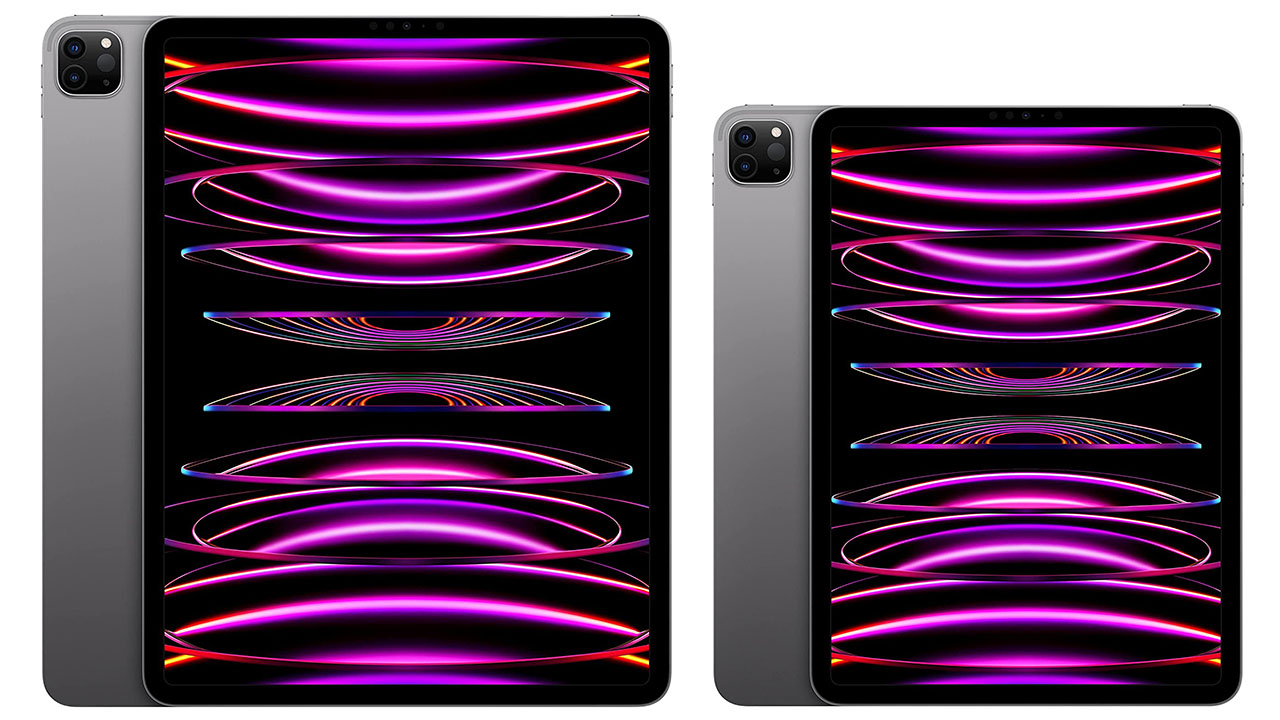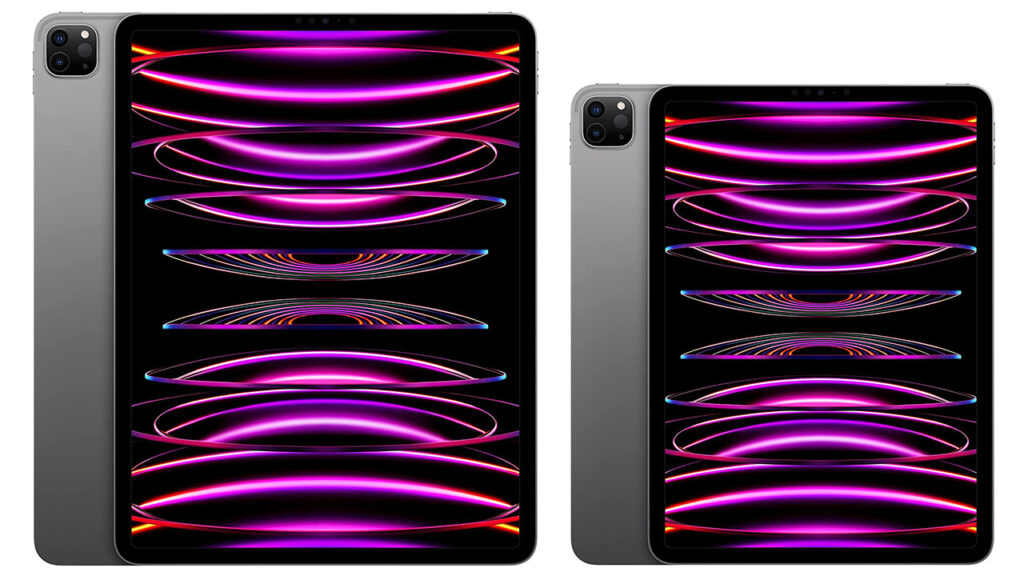 Its not every day you come across a tablet that doubles as a high-quality camera to capture your special moments around you but the Apple iPad Pro makes it possible.
Powered by the latest M2 chip, the Apple iPad Pro renders astonishing performance and advanced user experience like no other.
The tablet is available in two display variants, the 12.9" Liquid Retina XDR display and the 11" Liquid Retina display to support superior portability and ease of use. The high-resolution display produces vivid color reproduction and brings your visuals to life on the screen.
What's premium in the new iPad Pro is the latest iPadOS 16 that offers users easy access to new desktop-class apps, like Stage Manager for easy multitasking and versatility. The device is equipped with a front-facing ultra-wide camera with a 12MP sensor for capturing crisp and clear images and videos.
The camera is backed with TrueDepth technology to securely unlock the device using the FaceID. Also, the integrated Center Stage feature in the iPad Pro keeps the subject in frame, despite constant movements during a video conferencing call.
Reasons to buy:
Robust processing power
Available in two display variants
Latest iPadOS 16
Reasons to avoid:
Expensive starting price
Expensive accessories
2. Samsung Galaxy Tab S8 | S8 Plus | S8 Ultra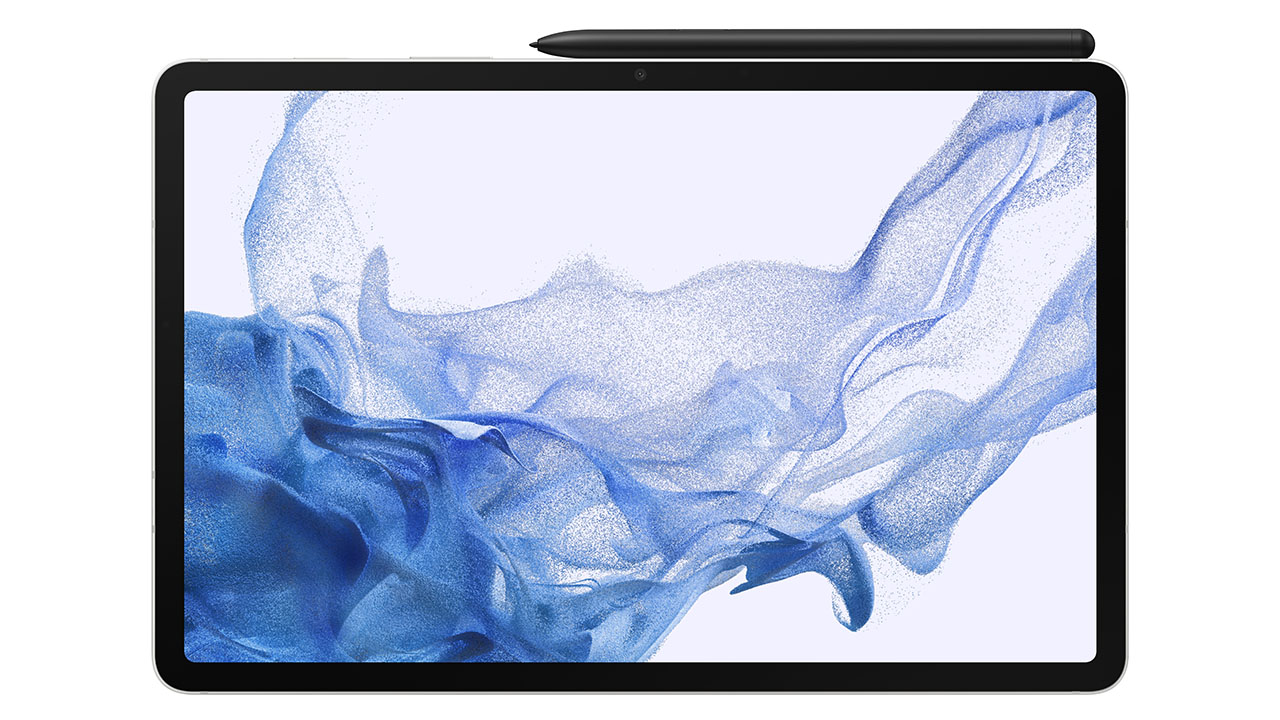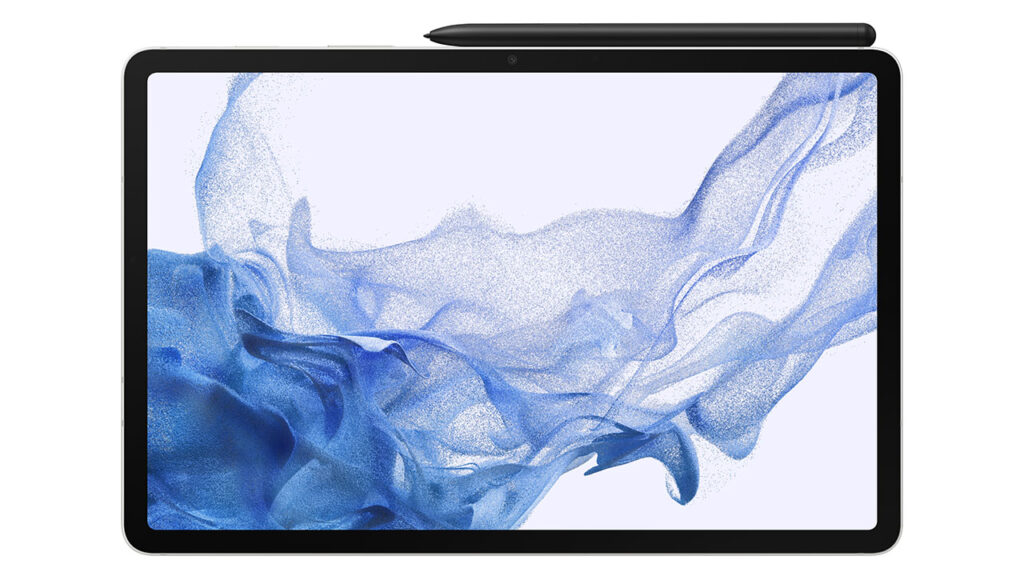 Samsung's all-time best tablet series, S8, packs an impressive lens and camera technology.
While Samsung brought us the best camera performance with its Galaxy Tab S7 series, S8 series tablets have even better camera specifications.
All three Samsung tablets have the same camera, except, S8 Ultra with an additional selfie cam lens. Their dual rear camera consists of 13 MP auto-focus and 6 MP Ultra-wide lens along with flash. Whereas the front camera of Tab S8 and Tab S8+ is powered by a 12 MP Ultra-wide lens (S8 Ultra has an additional 12 MP FF lens).
With the flagship Samsung features, Galaxy Tab S8, S8+, and S8 Ultra are even more powerful. You can record 4K videos and shoot crisp photos. With a better than ever S-pen, you can also edit videos like a wizard. Its Spotlight feature powered by AI automatically zooms out to include all people on the video call and photos.
Tab S8, S8+, and S8 Ultra feature 11" LCD, 12.4" AMOLED, and 14.6" AMOLED displays respectively. These specifications will help you further to choose which S8 series tablet would be apt for your choice.
Reasons to buy:
You can add up to 31 people on Google Duo with S8 series tabs
Powerful CPU and RAM specifications
Overall best choice and 5G connection
Reasons to avoid:
It is expensive if you're only purchasing it for its camera
3. OnePlus Pad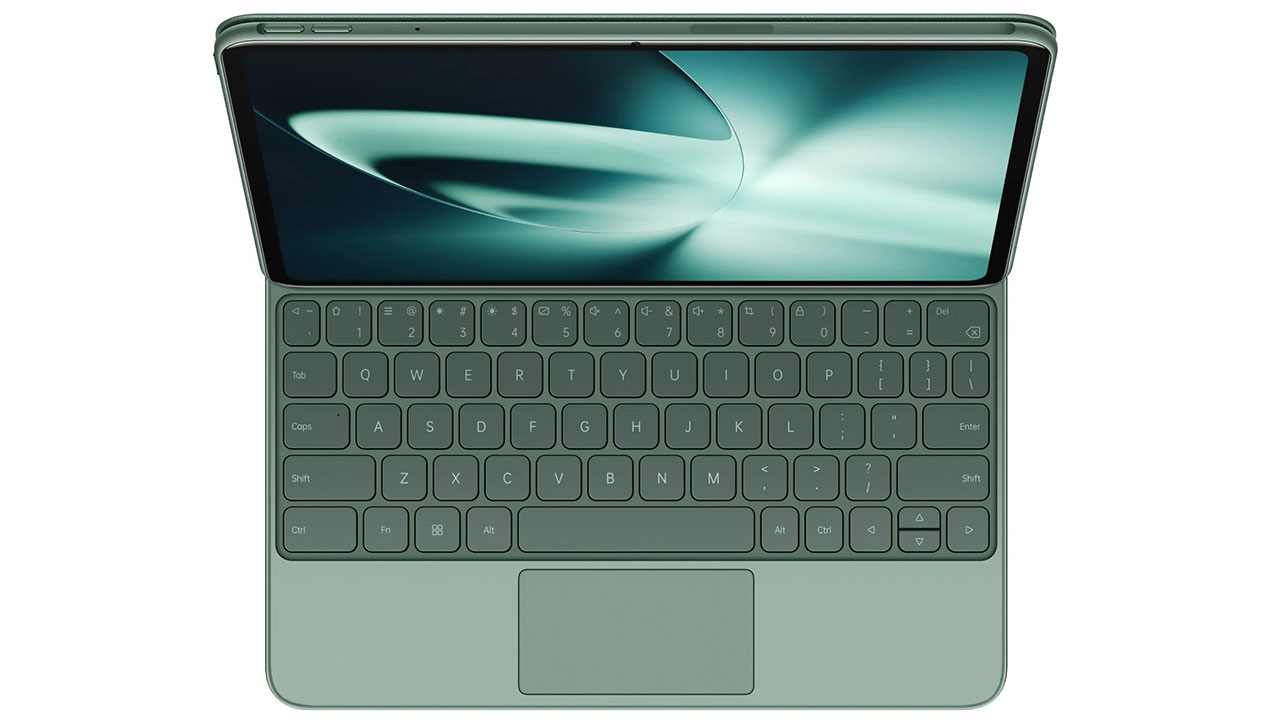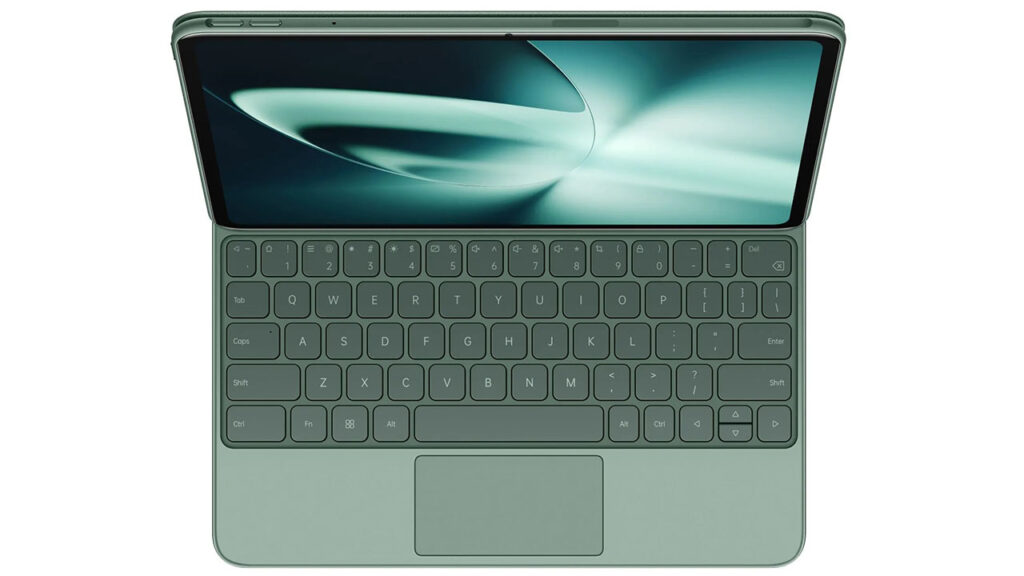 Finding good-quality tablet cameras isn't as difficult as you think. The newly launched OnePlus Pad offers users a fast and smooth user experience with optimal mobile experience like no other.
Weighing 555 g, the tablet is a sleek and ultraportable device for the ultimate comfort.
Featuring an all-aluminum unibody and 2.5D curved glass, being on this tablet for work and entertainment is fairly simple. It is integrated with the world's first 7:5 ratio screen for maximizing tactile content and versatility.
The tablet is equipped with an 11.6" display with 500 nits brightness, 144Hz refresh rate and 2800×2000 screen resolution for vibrant visuals and true to life color reproduction. Integrated with an 8GB LPDDR5 RAM for superior multitasking experience.
Powered by the latest Oxygen OS and Mediatek Dimensity 9000 chipset, the tablet doesn't compromise on the user experience and productivity. Coming to the camera set-up, the OnePlus Pad features a 13MP rear camera and 8MP front camera for the ultimate video and image capturing convenience.
It doesn't fall short on the connectivity part since the tablet is programmed with Wi-Fi 6 and Bluetooth v5.3 connectivity for the ultimate wireless data transfer experience.
Reasons to buy:
Solid build and construction
Premium display experience
Optimal and responsive performance
Reasons to avoid:
4. Apple iPad 10th Gen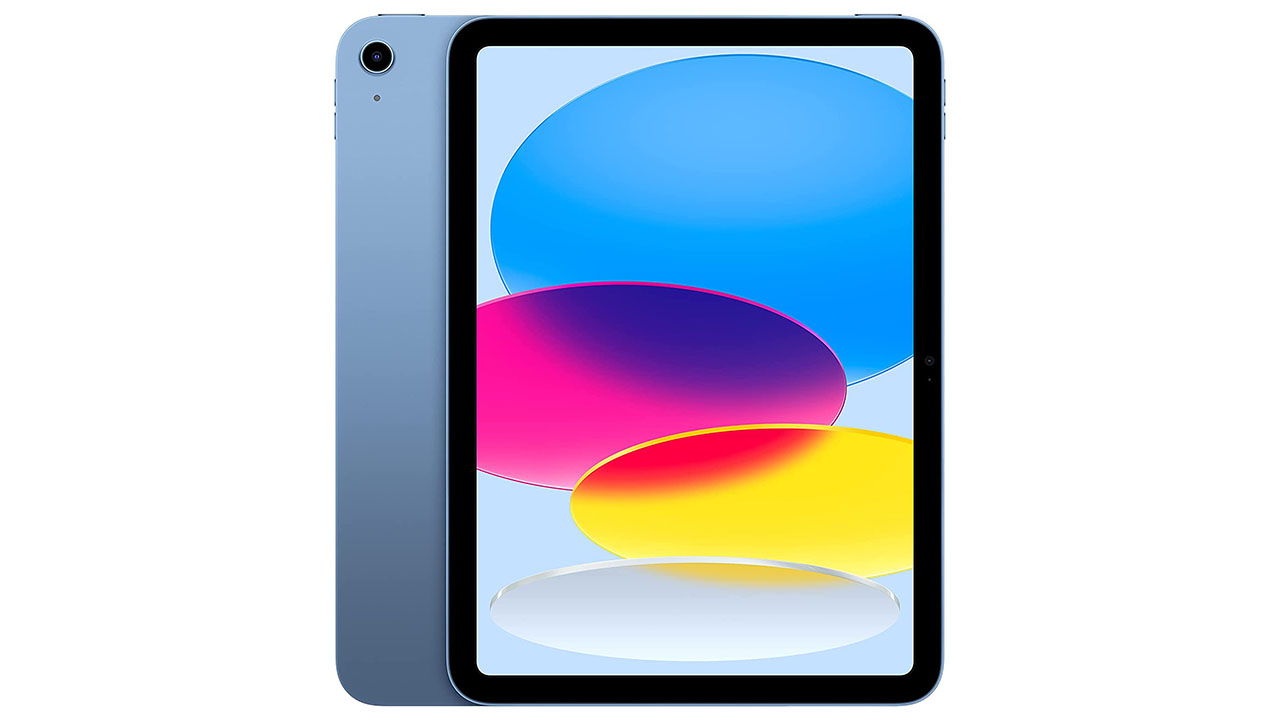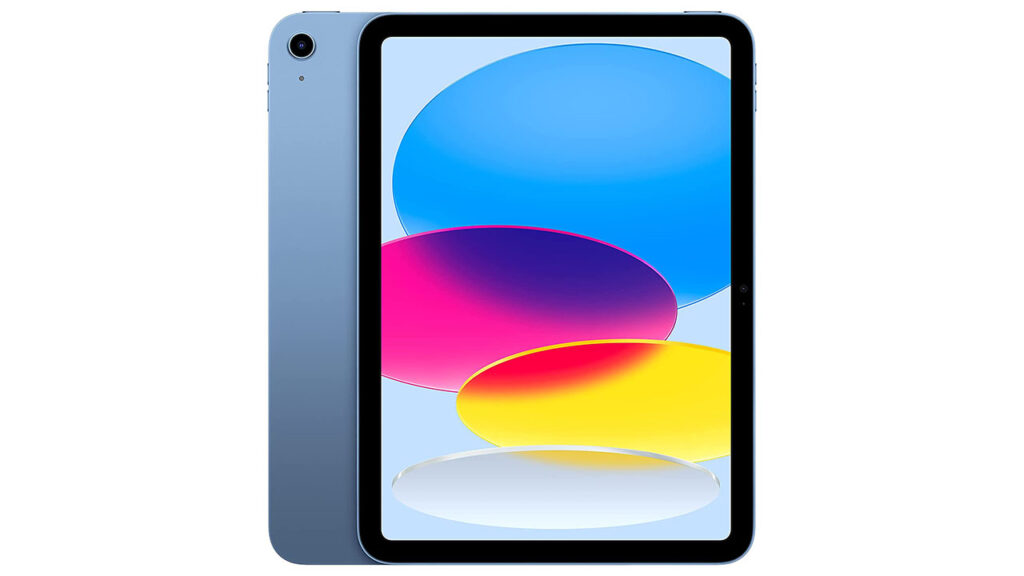 A completely redesigned launch, the Apple iPad 10th Gen is another tablet camera that deserves a special mention in this list.
The new device is available in four quirky and fun color variants with an all-screen display for the first time.
The reimagined iPad 10th Gen. is a lot more intuitive and capable with their 10.9" Liquid Retina display that allows you to stay connected and get things done without any roadblocks. The new iPad comes with iPadOS 16 out of the box, providing users with a smoother and easier user experience.
Powered by the A14 Bionic chip, performance and graphics is never secondary in any of the Apple devices. Like the iPad Pro, even this iPad 10th Gen is equipped with a 12MP ultra-wide rear camera that allows you to create content and capture important moments in your life.
Not just a simple snap and capture, the iPad also renders 4K videos and enables you to edit and retouch your photos and videos according to your heart's desire. Also, it is integrated with the Center Stage feature that keeps you as the focus during video conferencing calls.
Reasons to buy:
Updated and improved design
Improved performance
Optimal battery life
Landscape-oriented front-facing camera settings
Reasons to avoid:
Quite expensive
Display quality could be better
5. Apple iPad Air (5th Gen)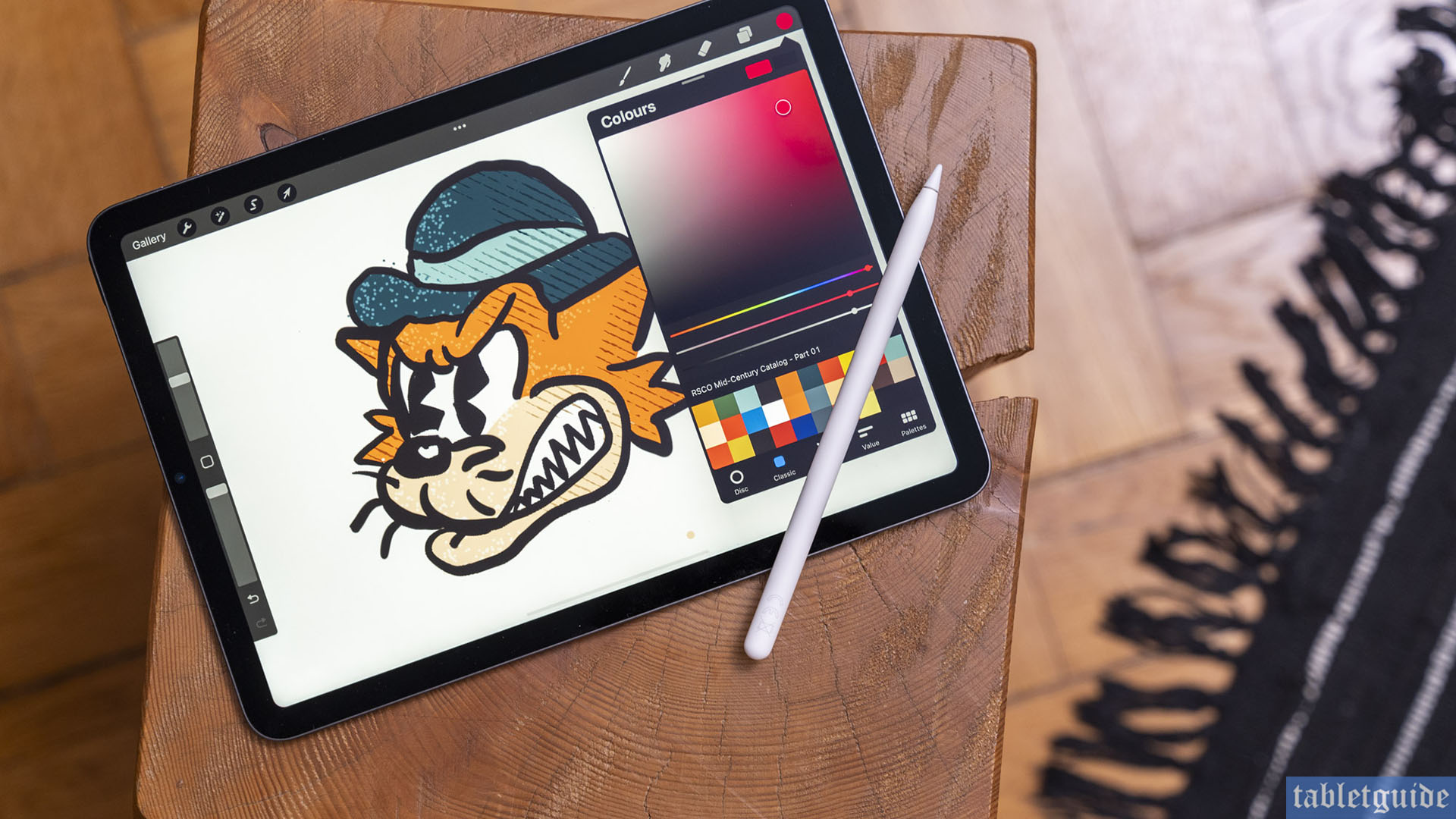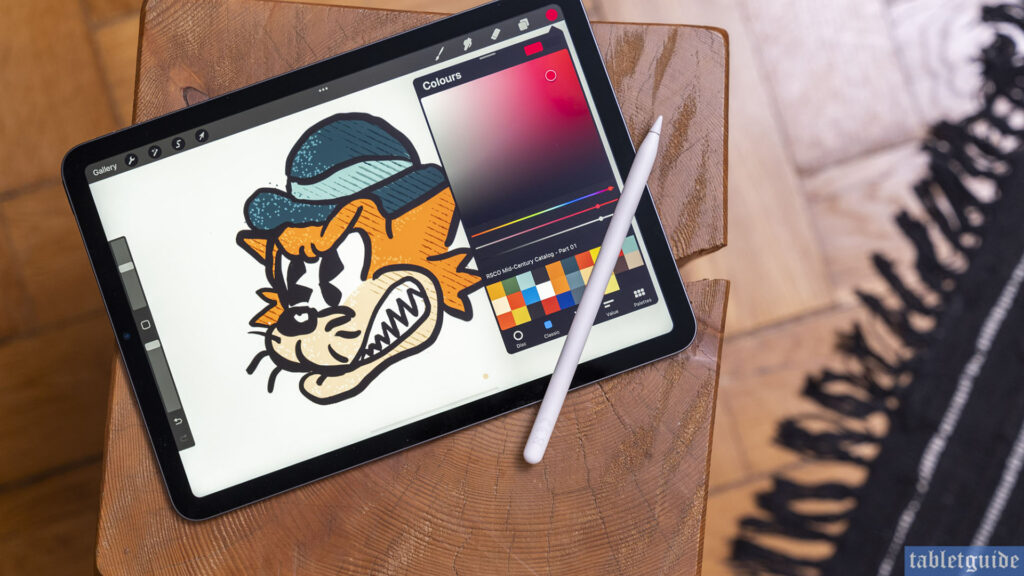 The latest 5th Gen iPad Air was launched this year in March with quite better features than its 4th generation.
Not just 5G, the new iPad Air has faster (twice as fast) USB transfer speeds, and the best Apple SoC, the Apple M1 chip. This also means that new improvements will ensure better camera performance.
It packs a 12 MP front and rear camera lens with an f/1.8 aperture. Its lens is made of five elements like other cameras on Apple devices.
It provides auto-focus with Focus Pixels as well. iPad Air's camera features include Panorama, Smart HDR 3, wide color capture for photos and live photos, photo geotagging, auto image stabilization, and burst mode.
Its Center stage feature pans the camera automatically to keep everyone inside the screen. iPad Air features a 10.9-inch IPS LED display with 500 nits brightness and 2360 x 1640 pixel resolution for better image output. Not to mention Apple iPad Air's octa-core processor and 8 GB RAM.
Reasons to buy:
Powerful CPU and RAM
Crisp and super nice display
Nice camera and sound
Compatible with Apple Pencil (2nd Gen)
Reasons to avoid:
It's expensive
Have to purchase accessories separately
6. Samsung Galaxy Tab S7/S7+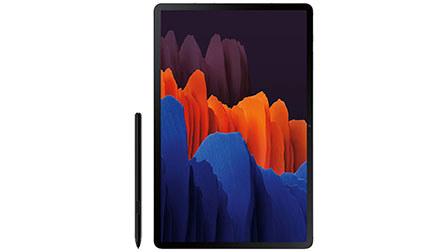 The latest flagship tablets from Samsung boasts 11-inch and 12.4-inch screen sizes while being powered by the Snapdragon 865 Plus.
Both tablets come with a dual-camera array in the rear comprising a 13MP wide-angle f/2 lens and a 5MP ultra-wide-angle f/2.2 lens.
The camera also supports 4K UHD (3840X2160) at 30FPS. The primary ultrawide angle lens is a 13MP Samsung ISOCELL S5K3M5 sensor. The size of the sensor is 1/3.4″.
The front camera is a 5MP ultrawide angle sensor with an f/2.2 aperture. The front camera boasts a wide mode on the app that gives out 8MP output. The front shooter does not have autofocus. The selfie camera does not have 4K support.
The camera app supports scene optimization as well as Night mode on the main camera, while features like Auto HDR and live focus are also there. Furthermore, there is also a Night Hyperlapse mode.
Reasons to buy:
It comes with high resolution cameras
Flagship shooting modes and camera features
Top Samsung tablets overall
Reasons to avoid:
It doesn't come with an audio jack
7. Lenovo Tab P12 Pro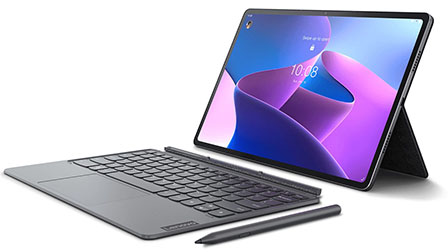 Here comes one of the best Lenovo tablets you can buy in the year 2023. The tablet features an 8 MP selfie camera with TOF sensor.
The Time of Flight technology lets you click selfies where distance between camera and objects doesn't ruin the feel.
On the other hand, it has a 13 MP Autofocus lens and 5 MP Wide Angle camera. The tablet is powered by Qualcomm Snapdragon 870 Octa-core SoC along with Qualcomm Adreno 650 GPU. The RAM storage is 8 GB and 256 GB onboard storage.
Such a superior set of technical specs including camera makes Lenovo Tab P12 Pro a premium choice for you. Some other features include 4 JBL speakers, Dolby Atmos, Lenovo premium audio design and tuning, dual mics, qualcomm quick charging, compatible with all AAA gaming titles, etc.
What's more? You can attach a keyboard and use stylus to boost your productivity and creativity on the go.
Reasons to buy:
It comes with 13MP autofocus and 5MP wide angle rear camera
Selfie camera features a TOF technology
AMOLED display and 120 Hz refresh rate offers great viewing experience
Powerful CPU
Reasons to avoid:
Slightly expensive
It doesn't come with gorilla glass protection
8. Apple iPad Mini (6th Generation)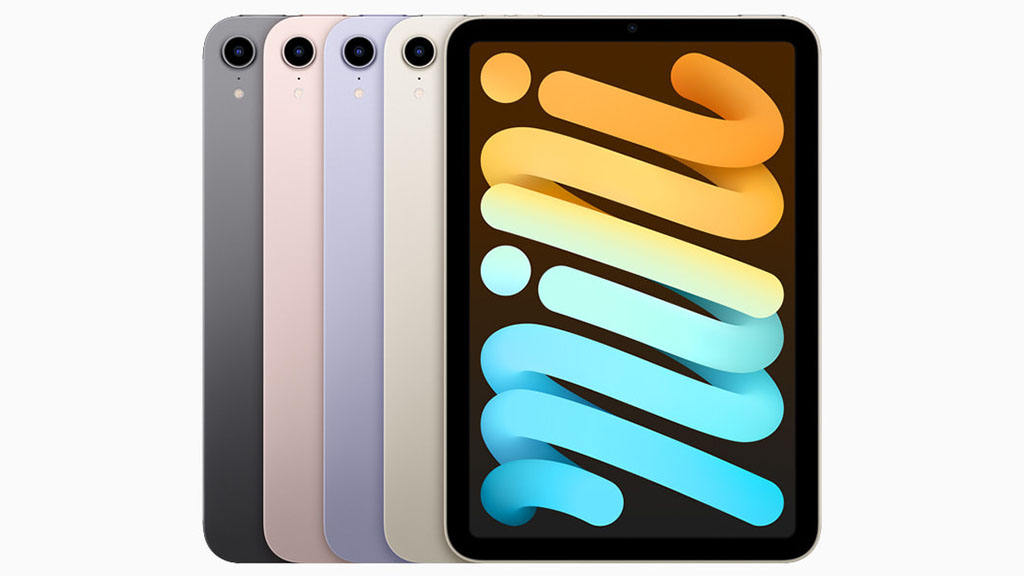 The latest launch in the list of the leading Apple iPads, we have the Apple iPad mini (6th Generation).
This one has been nothing short of a breakthrough, enabling you to master the power of versatility in the palm of your hands. The device is available in four different color variants for optimal user experience.
The device is powered by the latest A15 Bionic chip with the 64-bit architecture with the hexa-core CPU configuration.
It is equipped with a compact 8.3" Retina display with multi-touch enabled user experience. The exterior of the display is designed with the fingerprint-resistant oleophobic coating and a fully-laminated display.
As for the camera settings, the device is integrated with a 12MP wide camera with 5x digital zoom for clear capturing of the images and videos. The USB-C fast charging functions are also pretty amazing, especially in terms of the functionalities and all-day productivity.
Reasons to buy:
Powered by stunning A15 Bionic chip
Great value for money considering the iOS platform
Only slight difference in camera output compared with iPad Air
Cheaper than iPad Air
Reasons to avoid:
7 MP selfie cam is slightly inferior than 12 MP selfie cam in iPad Air
9. Lenovo Tab P11 Pro Gen 2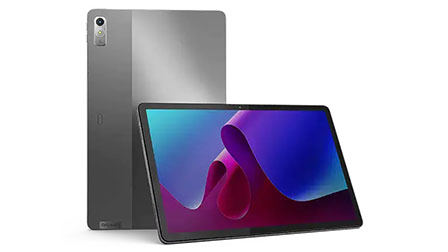 If you are looking for a tablet camera under $400, we'd highly recommend the Lenovo Tab P11 Pro Gen 2.
You get the reliability of a global brand like Lenovo and also a set of premium features to keep you productive from the get go.
The Tab P11 Pro Gen 2 is equipped with an 11.2" 2.5K OLED display with HDR 10+ that makes streaming and other visual experiences readily. With the 120Hz refresh rate, playing games on this tablet shouldn't be difficult at all as well.
Besides the optimal performance, the Tab P11 Pro Gen 2 is also lightweight but features a very premium build that lasts years without complaints. It is equipped with a 13MP auto focus rear camera and an 8MP front-facing camera that allows you to snap pictures and videos effortlessly.
Overall, the tablet is well-worth the price, especially because it comes with Android 12 OS out of the box and with few subsequent years of software updates.
Reasons to buy:
Amazing built quality
Responsive and crisp display
Affordable price
Reasons to avoid:
Rear camera quality isn't top-notch
Battery life is average
10. Samsung Galaxy Tab S7 FE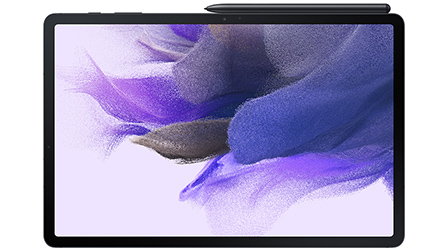 Samsung stands out with their devices and innovation. And, while you are on a quest to find the ultimate tablet with a responsive and optimal camera configuration, the Samsung Galaxy Tab S7 FE is an option you won't regret investing your coins in.
The device is compatible with four carrier options at this point including Verizon, AT&T, T Mobile and US cellular.
Moving ahead to the functionalities, the tablet runs on the Android OS and features an expansive 12.4" display that reflects on the visuals and the color reproduction. The device is further available in multiple bold colors for you to choose from.
The device also supports 5G connectivity for superior network connection. It is programmed with an octa-core processor with up to 1TB microSD support.
It features up to 256GB and 8GB storage configuration. The landscape camera is further programmed with 3-mic solution for easier communication and reduce noise disturbance.
Reasons to buy:
Its 8 MP and 5 MP rear and selfie cameras still offers better output in S series of Galaxy tabs
Affordable option for S7 series fans (Fan Edition)
Reasons to avoid:
It offers the S7 series feel but lacks superior camera resolution and technology of Samsung Galaxy S7 and S7+
What to look for in a Tablet when your preference is Camera and Photos
The reason why you want a better camera in your tab helps you to pick the right device. Because, the better the camera the higher the price will be.
For instance, if you're a student and want a tab with a decent camera because you want to scan documents so often and sometimes to video call your friends, you don't need a high-end device with the super-fast processor. A normal tablet with a scanning feature with a normal camera will do the job.
However, if you're a photographer or a model, you will need a tablet that not only has the superior camera but also the device that can run software like Adobe Photoshop and Adobe Lightroom without being hanged. In addition, the high transfer speed and storage capacity is needed to handle so many photographs and videos.
i. Resolution of Front and Rear Camera
This is the first thing you would want to check in the specification section of the tablet description. Mostly, popular devices come with decent resolution. Nevertheless, the higher the number in megapixel the better the photo quality will be.
ii. Aperture
The aperture of any camera controls the incoming brightness that falls on the image sensor. It is simply represented by the f-number. While varied f-numbers may mean many different things but one of the important and easy-to-understand significance is the depth of field.
With higher f-numbers, the depth of field increases and with lower f-numbers, the depth of field decreases. You might want to go with higher aperture numbers like f/2.0 or f/2.2 but that only is useful when the sensor is of good quality.
You may find higher apertures comparatively in iPads. Therefore, you can get better shots in Apple tablets at a higher aperture number when the device has a better image sensor.
iii. Devices Ability to Run Software
If you're a photographer or a model, you would not rely on your tablet camera primarily. This is because you will have a dedicated DSLR cam for that. But when you're shooting videos and photos at an event and you may need a device that can replace your laptop for editing, selecting, and transferring images and videos.
If you have a high-end tablet that has fast processors, higher RAM, storage capacity, and graphics card, you will be able to load high resolution and large files quickly and choose from thousands of your captures. Moreover, with smart USB C, the transferring speed also becomes super-fast.
While many tabs can transform in a laptop, there are some tablets, like Microsoft Surface series tabs equipped with i7 processors will let you run Photoshop and Lightroom in dull mode.
This will eliminate the need for a laptop for sure. In a nutshell, do not miss checking what camera-related software or apps you might need to run on and if the tablet is compatible with those or not.
iv. Some Other Features and Screen
Like Apple iPads provide different modes and equipped with AI, making the camera superior to many other similar tabs, you may want to check all the camera modes. A Samsung Galaxy Tab S6 has a dual rear camera for Wide and Ultra Wide Captures.
The next feature is the quality of mic. If you want a tab for shooting small videos or recording podcasts, the quality of audio matters, and that highly depends on the mic used.
Well, if you're a model or a professional who wants a slate for using it as a portfolio, go with a better display and vivid colors. This will be a plus with a better camera.
Verdict
I hope our top picks have helped you to choose the right tablet with camera. If you have a bigger budget and want a device that can store, process, edits, and clicks photos and videos quite efficiently; Apple iPad Pro is the ultimate tab.
Whereas if you need to click wider photos, Samsung Galaxy Tab S7/S7+ is a great choice. Also, if you're fond of Samsung devices Galaxy Tab S6 and A7 are also a good choice if you don't need to shoot ultra-wide images.
Microsoft Surface tabs are great for office work, attending e-meetings, and video calls. Moreover, you can edit and run some high-end photo editing software on it. But choose the variant with the highest RAM and the best processor available.