As a result of a very recent collaboration between XP-Pen and LINE FRIENDS, three new and amazing graphic tablets are launched under the theme "We young, we love". XP-Pen has joined hands with LINE FRIENDS to launch these limited edition graphic tablets on its website on the 18th of September 2020.
XP-Pen Star G640, Artist 12 Pro, and Deco 01 V2 LINE FRIENDS Edition are the three tablets that we are talking about here. The designing of all three tablets has received an enhancement in terms of cuteness with the smart integration of popular characters of Brown, Cony, and Sally to make them perfect for the youths.
XP-Pen Star G640 LINE FRIENDS Edition
Priced at $49.99, this extremely lightweight and ultra-slim graphics tablet from XP-Pen is one of the best on-the-go companions. The graphics tablet does justice to the high amount of expectations attached to it with the help of compatible accessories like the P01. This well-designed stylus uses 8192 levels of pressure sensitivity to perform like a pro.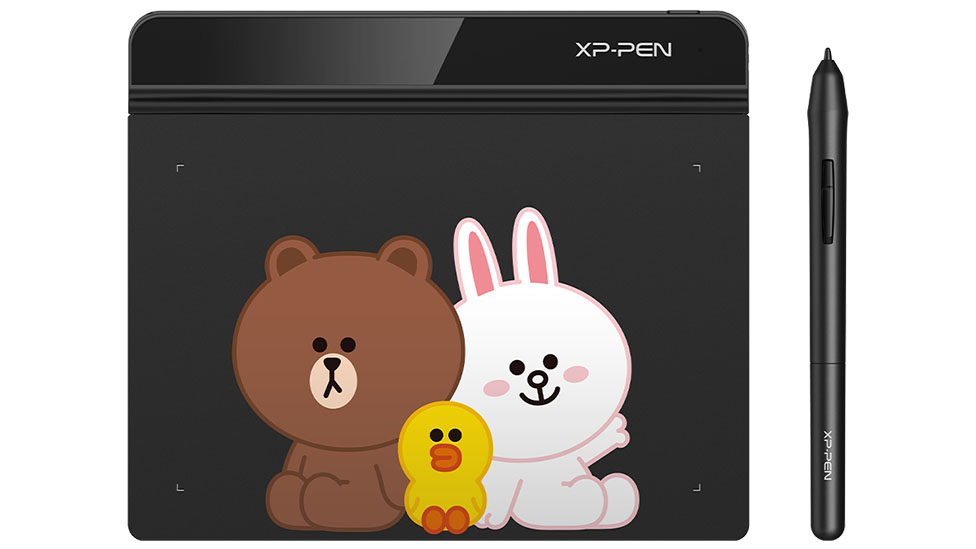 The graphical representation of this tablet is very crisp and clear and is meant to provide for work and fun at the same time. It is specifically designed for OSU. With Star G640, creativity gets wings. The 6×4 inch working screen space is much wider compared to the older model that gives the stylus more area of navigation. Thus, drawing and sketching become more efficient and easy.
Buy Now | Use Code 'XPFRD141' to Save $5 Extra
To add to the advantage, the P01 does not need charging and give the real pen feel. Taking hand-written notes while an important online session is another benefit added to all the other advantages of owning Star G640.
XP-Pen Deco 01 V2 LINE FRIENDS Edition
Yet another adorable LINE FRIENDS Edition tablet that XP-Pen has come up with is the Deco 01 V2. Priced at $89.99, fun merges with work to give more reason to customers to fall in love with this user-friendly tablet.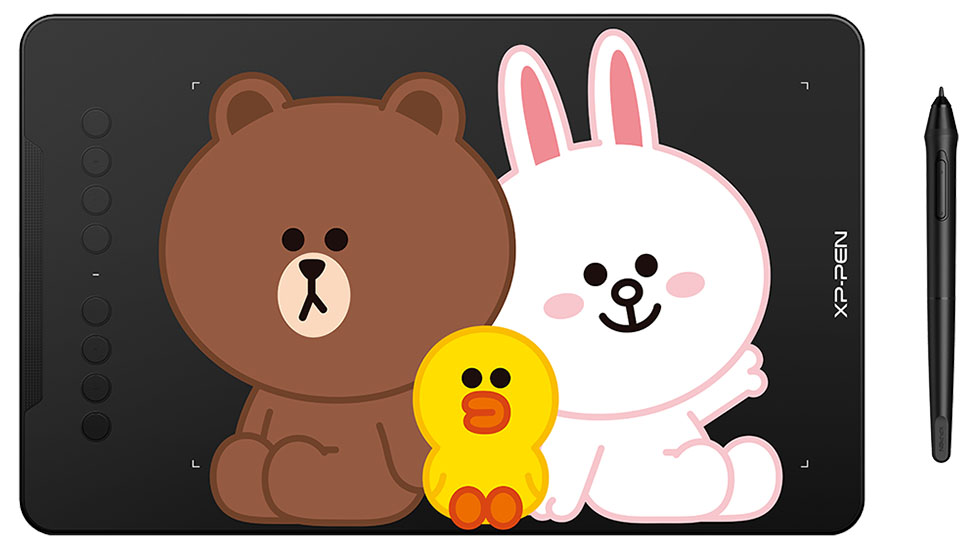 The screen space of 10″ x 6.25″ makes the tablet perfect for free navigation to turn every imagination into a reality. It is workable with P05, the stylus pen with 8192 levels of pressure sensitivity. Every detail gets an exact portrayal with the help of the smooth flowing stylus. The tilt support of up to 60 degrees allows the creations more accuracy with shading made possible.
Buy at XP-Pen Store | Code: 'XPFRD141'
This amazing tablet is also winning hearts owing to the great compatibility with Macs, Windows PCs, and Android platforms. Also, to deliver the best artistic elegance, the tablet is compatible with Autodesk Sketchbook, Zenbrush, Artrage, Medibang, FlipaClip, Paint X, and many similar software. Users are showered with interesting LINE FRIENDS accessories to make the most of the purchase.
XP-Pen Artist 12 Pro LINE FRIENDS Edition
Artist 12 Pro LINE FRIENDS Edition is the drawing tablet with screen. Engineered to help flawless in doodling, drawing, and sketching, its 11.6 inches, fully-laminated display functions like a real canvas. It also comes with a 178-degree viewing angle and 1080p resolutions.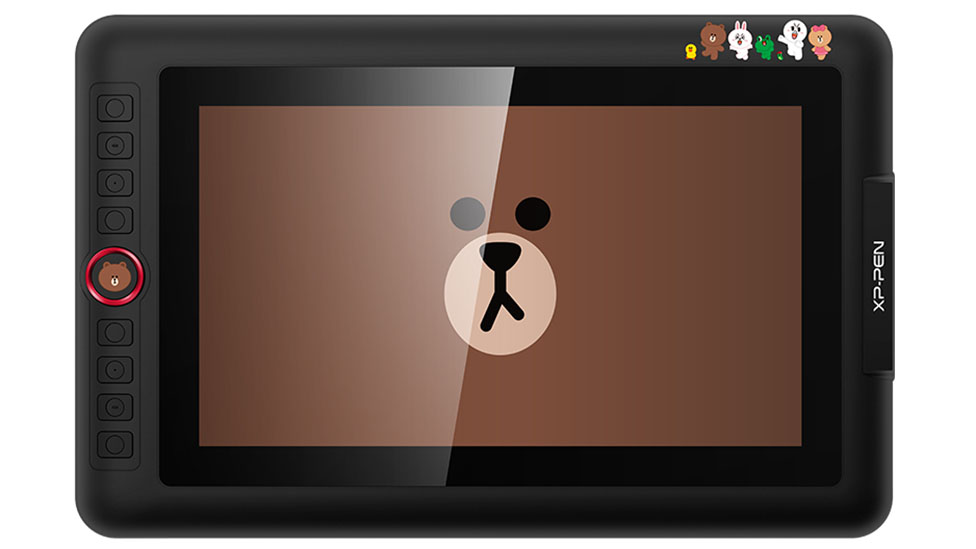 Save $20 | Use Code 'INSPR141'
The smart designing of the tablet is made to have an adorable quotient to it with the help of LINE FRIENDS characters images. There are eight customizable, shortcut keys on the tablet to carry on different functions. The portable stand featuring the face of BROWN is very convenient and handy. You can buy this amazing tablet for $299.99.
The End Note
So, one thing that is evident from the above discussion is that all the three tablets belong to different price range to help customers buy them as per their need and budget. You can buy these tablets from the online XP-Pen store or any other leading online retailers.