While tech giants like Apple and Samsung are setting new benchmarks for tablets consistently, Nokia is slowly attempting to set a foothold in the tablet market. The company has added Nokia T20 to its small tablet portfolio this month.
We are sharing our views on Nokia T20 in this article for you. That will be helpful in deciding whether you should get this charming tablet.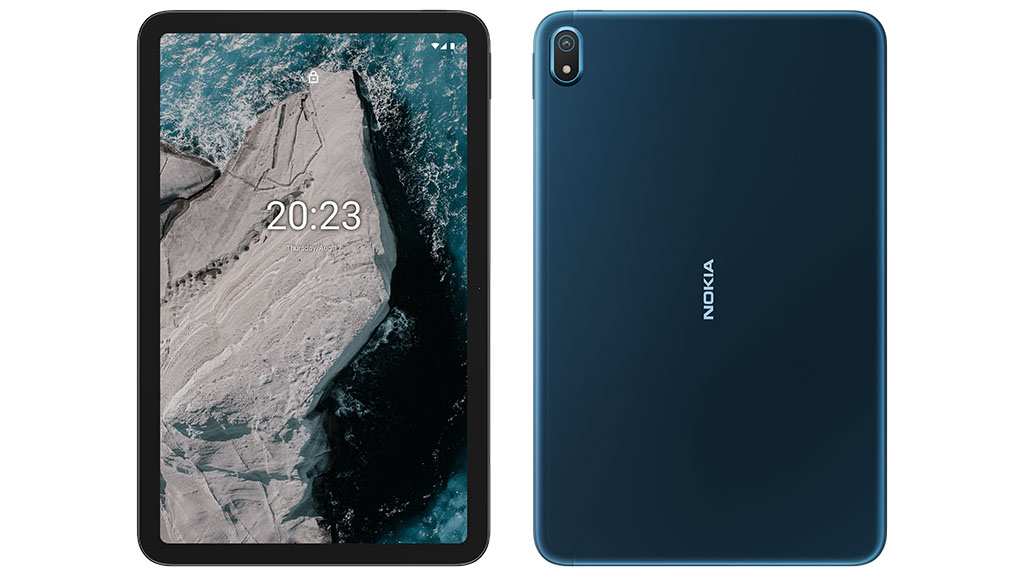 Well, the overall impression of this new tablet is quite promising considering its price. Like other Chromebooks and tablets, Nokia too has decided to bring a computing solution for a hybrid lifestyle.
Nokia claims that its new tablet is perfect for working, learning, and playing with its long lasting battery. All in all, its specifications and features, considering the price point, make it a good buy in 2021 and 2022.
Starting with its display, the Nokia T20 features a 10.2 inch touchscreen with 2K (1200*2000) resolution.
Nokia T20 Specifications

Display
10.4-inch 2K (1200×2000) 400nits
Processor
Unisoc T610 Octa-Core
RAM
4GB
Storage
64GB
Camera
Front: 5MP | Rear: 8MP
Ports
USB 2.0 Type-C, 3.5mm Headphone Jack
Wireless Connectivity
(2.4GHz,5GHz) dual-band Wi-Fi
Battery
8200mAh
Dimensions
247.6 x 157.5 x 7.8 mm
Weight
Wi-Fi Model: 465g | 4G Model: 470g
Operating System
Android 11
It offers 400 nits brightness and a brightness boost feature SGS certification for the protection against blue light. Whether its for video calling or for binge watching, the display features are pretty much fine.
Nokia T20 is powered by an Octa core processor with a Unisoc T610 12 nm chipset. Nokia doesn't include its processor details on the description page.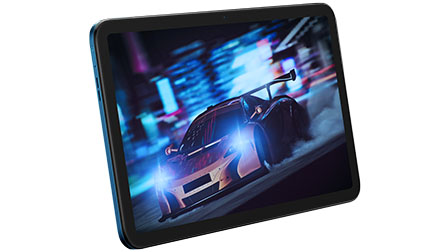 However, the processor is apt and functions well along with its 4 GB RAM. It will run Android 11 OS.
Moreover, Nokia T20 packs Mali G52 GPU for seamless gaming experience.
The internal storage capacity is 64 GB and the total storage capacity can be increased by the use of memory card upto 512 GB.
Let's see how's its battery. Nokia claims that it can run the tablet for 7 hours of online meeting, or 10 hours of movie watching, or 15 hours of web surfing. This is quite good actually.
The battery capacity is 8200 mAh. Not only that, it comes with a Type-C USB charging cable compatible for 15W charging.
The inbox adapter offers 10W charging. However, the device can be charged with 18W as well. So yes, a device with a high-capacity battery and quick charging support add to its usefulness and convenience.
This is especially beneficial for people who don't get enough time or energy to charge their devices often.
Nokia T20 tablet offers 4G LTE connectivity along with 2.4GHz, 5GHz dual Wi-Fi band. You don't get to choose for Wifi only model here but the tablet falls in an affordable range. So, I wouldn't consider it as a pro. It has one USB type C port and a 3.5mm headphone jack separately.
Another impressive feature of Nokia T20 is its speakers. The tablet comes with dual Stereo speakers, power amplifier, and OZO Capture and Playback. That doesn't only make the device perfect for entertainment but also for clarity in audio of online conferences and classes.
Nokia T20 features two different microphones. This helps in capturing audio with more efficiency and clarity, especially when shooting videos on the tab. Which leads us to its camera and picture quality.
Its 5 MP front cam is placed on the center of its width. This also means Nokia T20 tablet's default orientation is portrait mode. The rear camera is 8 MP. All in all, the camera quality is above average, but works just fine if you're not a professional photographer.
As I said earlier, the device is designed to make your hybrid life easier, Nokia is providing accessories for T20 tablet that makes it a rugged device.
So, even if you want to use it outdoors, you can read books, watch movies, and attend meetings or classes without worrying about the battery. Its rugged optional accessories protect the tablet from accidental shocks, bumps, and drops.
Nokia T20 is also a great choice for a budget family tablet. After working, you can enjoy its stunning performance for entertainment. The kids can learn with Google Kids Space.
The platform provides books, videos, and apps to nurture their curiosity and creativity. Kids can access it through their own Gmail account and you can also set parental controls so that you can stay worry free.
You get only one color option, which is Ocean Blue. But that's quite catchy and makes the tablet look stylish. Nokia T20 doesn't come with or support stylus.
If you're looking for a tablet that lets your draw, write, or access, it's not for you. Nevertheless, it is priced at $249.99 and offers a great value for money.
On the other hand, you get impressive performance, long battery life, rich audio and display features. So, if you really do not need a tablet with stylus support, Nokia T20 is a good choice.