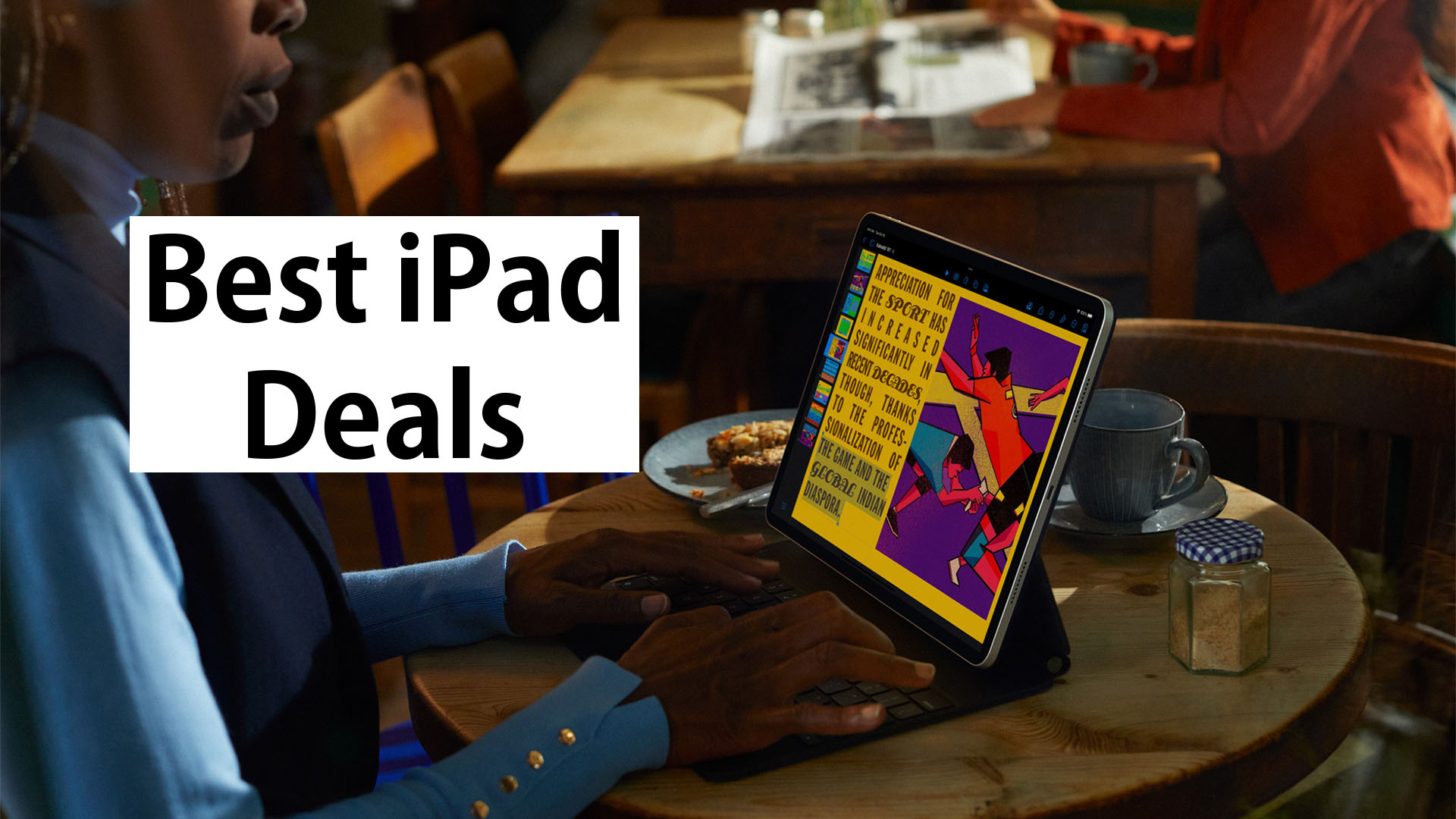 We now live in a world where hybrid workflow and working on-the-go has become the norm. Its convenient, productive and at the same time, efficient as well. That's where the best iPad deals fit into.
When you are working on the go, convenience is an indispensable factor. You can't carry your whole workstation with you, especially if its bulky and humongous. That's where compact yet equally powerful iPads fit into the picture. They are easy to carry around and easier to work on.
However, when you think of Apple products, deals and discounts aren't always a recurring occurrence with this tech brand. Apple seldom offers good deals on their iPads, unless they are releasing new ones.
But what if we told you that we have managed to narrow down some of the best iPad deals of 2023 for you? Sounds too good to be true? Well, not really because this article will walk you through some of the best deals and help you pick a model that best aligns with your work and personal needs.
Best iPad Deals 2023
As we mentioned before, Apple isn't generous with their discounts and deals, especially on iPads. So, if you are planning on investing in a new iPad in 2023, we have shortlisted some of the best iPad deals with some good discounts and perks that will catch your attention.
We have rounded up some of the best iPad deals from leading retailers to bring you heavy discounts and good pricing so you get value for your money in the end.
About Apple iPad(s)
Apple iPads, albeit their high price point, are revolutionary. These are versatile and multifunctional portable devices that are designed and developed to make your life a lot easier than you could ever imagine.
Powered by the latest chipset and the iPadOS software, the different iPad models cater to the growing needs for a mobile workstation. Not just for students, these compact powerhouses are perfect for professional artists, creators, photographers, business professionals, frontline workers and the list goes on.
With Apple consistently revolutionizing their product line-up, it isn't surprising that the latest iPad models are powered by the exclusive Apple chipset and the latest operating system to let you power through intensive tasks with optimal flair.
Below are the latest Apple iPads and their specifications to help you pick the best one in the lot.
iPad Pro 2022 (M2 Chip)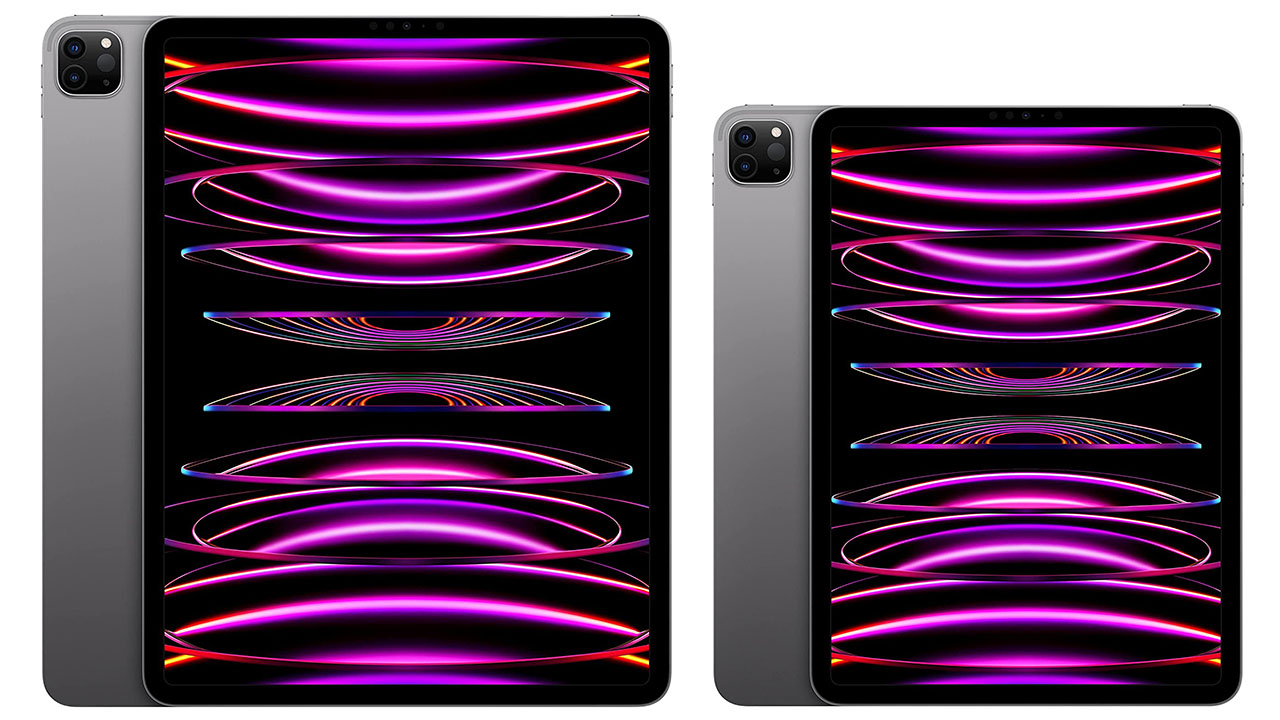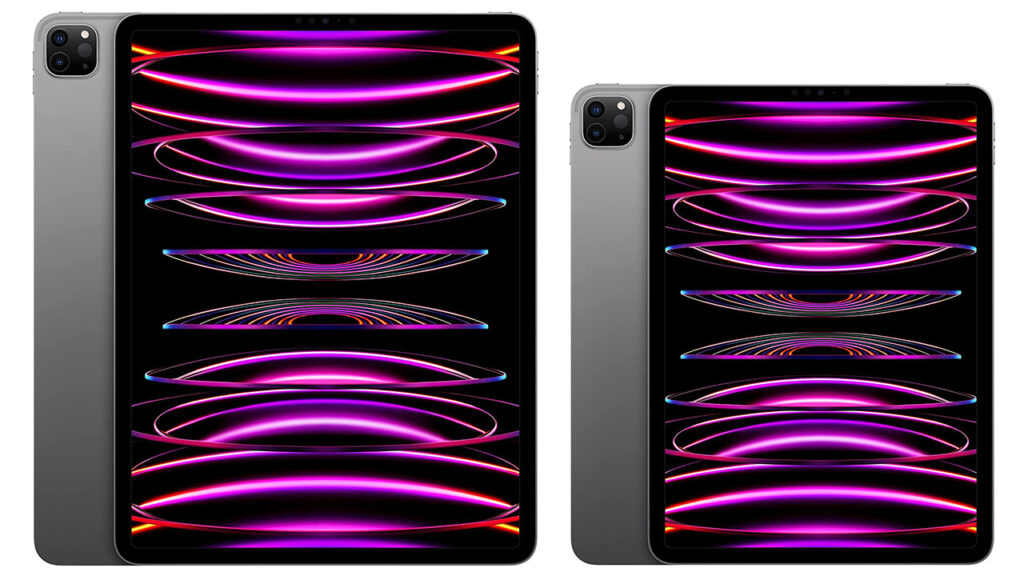 The latest iPad Pro 2022 with the M2 chip doesn't await anyone's introduction.
Designed for intensive performance and workflow, this compact device is equipped with incredibly advanced display panels and superior wireless connectivity to keep you productive on the go.
What puts the 2022 iPad Pro apart from the rest is the latest M2 chipset, which is Apple's next generation silicone featuring octa-core CPU and deca-core GPU configuration for the ultimate gameplay and user performance.
The iPad enables you to enjoy astonishing performance, all while enjoying all-day battery life in the device.
Coming to the visual aspect of this iPad, it is equipped with a 12.9" Liquid Retina XDR display with 1,000,000:1 contrast ratio for the ultimate responsiveness when it comes to the visuals and the color reproduction on the screen.
Programmed with the latest iPadOS 16, the iPad offers users access to enhanced ways to work with the desktop-class apps to make your workday a lot more productive than normal. The displays can support up to 6K resolution, which is mind-blowing as well.
As for the camera settings go, the iPad Pro features a 12MP ultra-wide camera with TrueDepth support and 122‑degree field of view that lets users capture images and videos and even be part of video calls seamlessly.
Reasons to buy:
Stunning design and build
Powerful M2 processor
Apple pencil hover support
Reasons to avoid:
Display could be better
Quite pricey
iPad Air (5th Gen. 2022)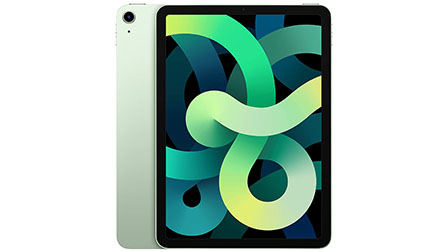 The launch of the iPad Air (5th Gen. 2022) took the world up by a storm, especially with the five stunning colors to choose from and the narrow-bezel screens.
With the iPad Air, you can comfortably immerse yourself in potentially whatever you are working on at that moment.
Featuring a 10.9" Liquid Retina display with True Tone technology and P3 wide color gamut, the anti-reflective display lets you have an immersive viewing experience without any compromise at all.
For better convenience, the Touch ID in the device is built right over the button for easy access and sign-in experience.
The highlight in this iPad like most other Apple iPads is the processor, which is currently the M2 chipset, which delivers 60% better performance in no time at all.
Ideal for creative work, content creation and even mobile gaming experience, the device enables users to smoothly multitask without any limitations.
If you are worried about the GPU configuration, the M1 chipset offer 2x faster graphics paired with all-day battery for the ultimate user experience.
The 12MP ultra-wide front camera is integrated with Center Stage, which makes video calls a lot more streamlined and focused, even when you are consistently moving around.
Integrated with 5G wireless networks, you can stay connected on the go. Also, the Wi-Fi 6 offers superfast data transfer and communication to keep you on top of your work every time. The device runs on the latest iPadOS 16.
Reasons to buy:
Aesthetic design
Improved performance with M1 chip
All-day battery life
Reasons to avoid:
Refresh rate is limited to 60Hz
Lacks Face ID
iPad 10.9-inch (10th Gen. 2022)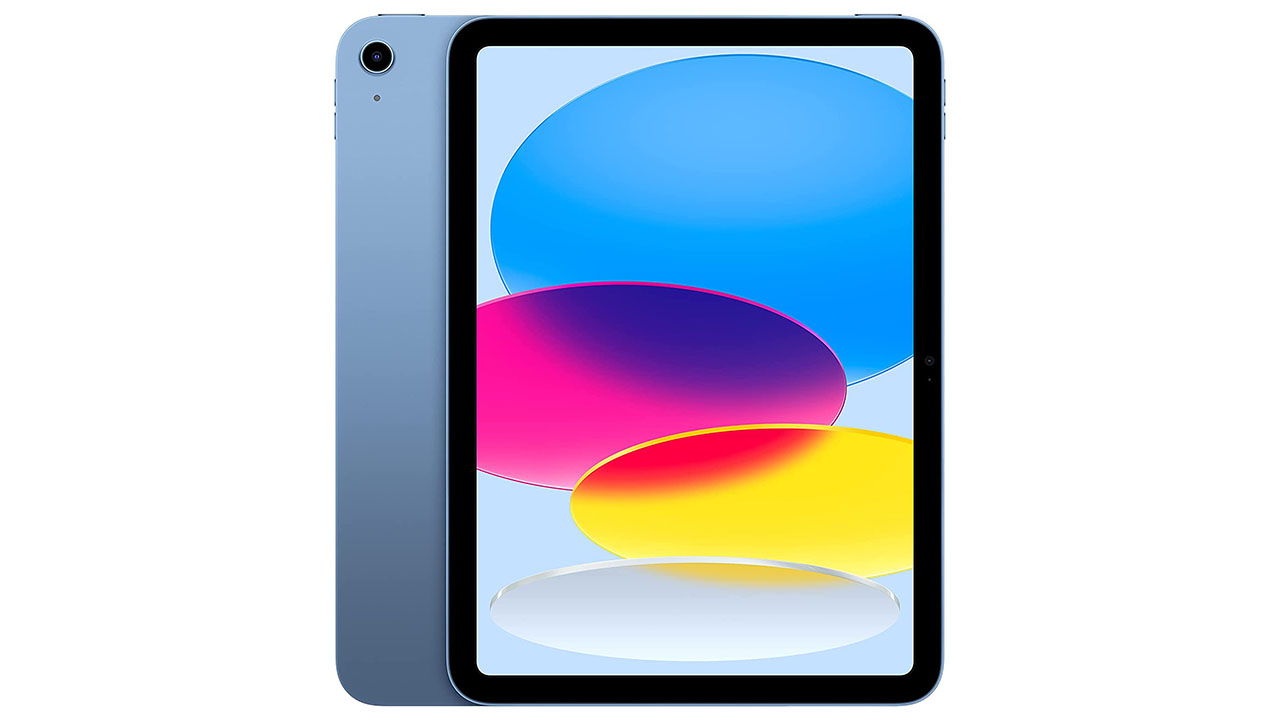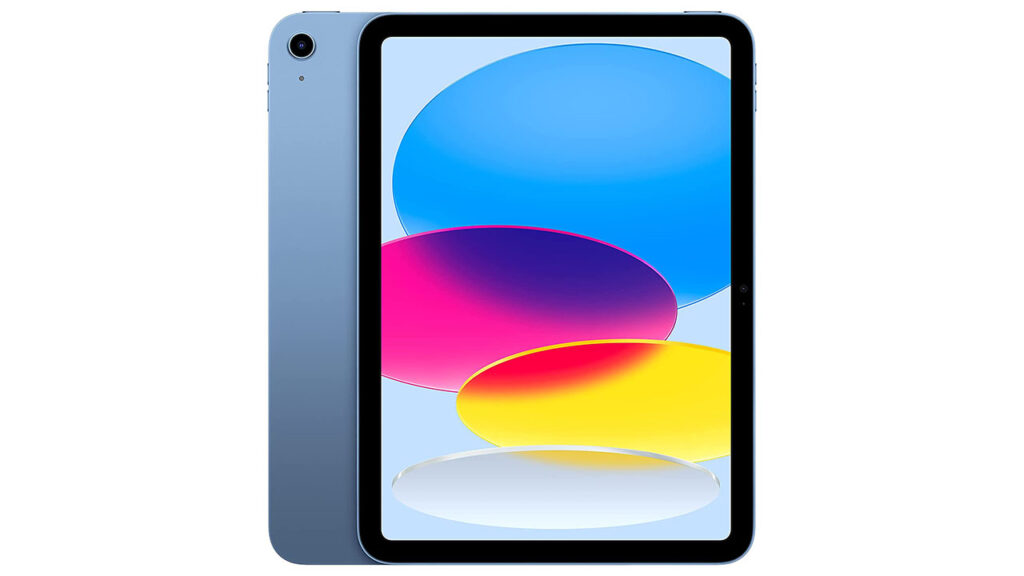 Not everyone wants the latest and the largest iPad in the collection and if you are one of their, the redesigned iPad 10.9-inch (10th Gen. 2022) in four bright neon colors could be the one for you.
The colorfully reimagined iPad is equipped with a 10.9" Liquid Retina display that enables you to be productive and stay connected.
The model runs on the A14 Bionic Chipset that streamlines your activity at anytime and any point of the day without any complaints at all.
From editing a video in 4K to playing one of the most intensive games, this iPad lets you render all your activities in one place.
What's great about the crisp and vivid display is the flexible creativity it provides you with, especially if you are an artist or a creator. Much like all the recent iPad models, even this one is equipped with a 12MP wide back camera that allows you to snap images and videos, even in 4K resolution.
As for the 12MP ultra-wide front camera, it allows you to be centered and focused in frame, thanks to the Center Stage feature. For connectivity, the compact 10.9" iPad is backed with 5G network compatibility and supports Wi-Fi 6 wireless connectivity for seamless data and file transfer.
Reasons to buy:
Slimmer bezels with sleek design
Faster processor performance
All-day battery life
Reasons to avoid:
Storage is limiting
Doesn't support Stage Manager with iPadOS 16
iPad 10.2-inch (9th Gen. 2021)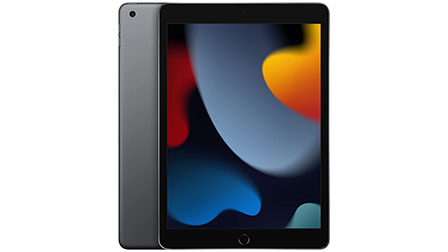 Ideal for students and light users, the iPad 10.2-inch (9th Gen. 2021) is a slightly older model but a pretty great one nonetheless.
This powerful and versatile iPad enables you to do all the things that you potentially love to do and that includes staying connected, playing games and being productive throughout the day.
Coming to the performance, the iPad 10.2-inch is powered by the A13 Bionic chip for responsive and effortless performance without any glitches or buffering in between.
If you are worried about multitasking, be assured that this versatile device allows you to browse through the internet, get work done and more without a glitch.
Even the responsive GPU delivers the best graphics performance that streamlines an immersive gameplay experience like no other device. With an all-day battery life, you won't ever have to worry about staying connected throughout the day.
Moving ahead to the display configuration, the iPad is equipped with a 10.2" Retina display with TrueTone technology that allows you to watch all your movies, get creative and draw your next masterpiece any time of the day.
The camera settings in the iPad is integrated with Center Stage, which keeps you in focus during video calls, even when you are consistently moving. As for capturing the beauty around you, the model is equipped with an 8MP wide back camera too.
Reasons to buy:
Value for money
Solid and responsive performance
Vivid display
Reasons to avoid:
Lacks USB-C port
Dated design
iPad mini (6th Gen. 2021)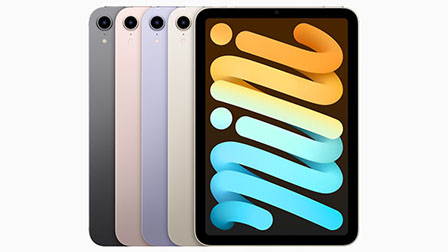 Are you looking for an iPad to buy in 2023 that will fit right into your palms? If yes, the iPad mini (6th Gen. 2021) is just what you need to look into.
Featuring an all-screen design and the powerful A15 Bionic chip, the iPad mini doesn't disappoint.
The all-new enclosure sports an all-screen design to provide users with a more immersive visual experience, featuring narrow borders and rounded corners for a more premium look.
But, the highlight of this iPad is the compact 8.3" Liquid Retina display with True Tone technology and P3 color gamut that renders vivid colors, irrespective of what you are watching on the device.
As for the design and build goes, the iPad Mini is available in four gorgeous colors with an all-metal body for a premium feel. The new landscape stereo speakers add a pretty ergonomic touch to the design as well. Also, the Touch ID is integrated on the button for easy sign-in experience.
Finally, if you are inquisitive about the performance, the iPad Mini is powered by the A15 Bionic chip that allows you to stay on top of your productivity, especially when it comes to capturing content, editing it or working on your next presentation.
The new A15 Bionic chip delivers up to 40% better CPU performance and 80% improved graphics performance to never compromise on your efficiency and responsiveness. Overall, the internal specifications with up to 256GB SSD storage doesn't disappoint too.
Reasons to buy:
Compact and portable
Responsive A15 bionic chip
Sharp and vivid display
Reasons to avoid:
Lacks headphone jack
Quite pricey
Verdict
And, with that, we have reached the end of our article discussing the best iPad deals in 2023. All of these models are better than the other but stand out in their own way too.
So, when it comes to purchasing an iPad, the one advice we'd give is to look through the individual specifications. Prioritize what you are looking for in an iPad before making the investment.
All these deals we have sorted in this article are subject to availability, so our recommendation would be to take a decision quick before the stocks run out.