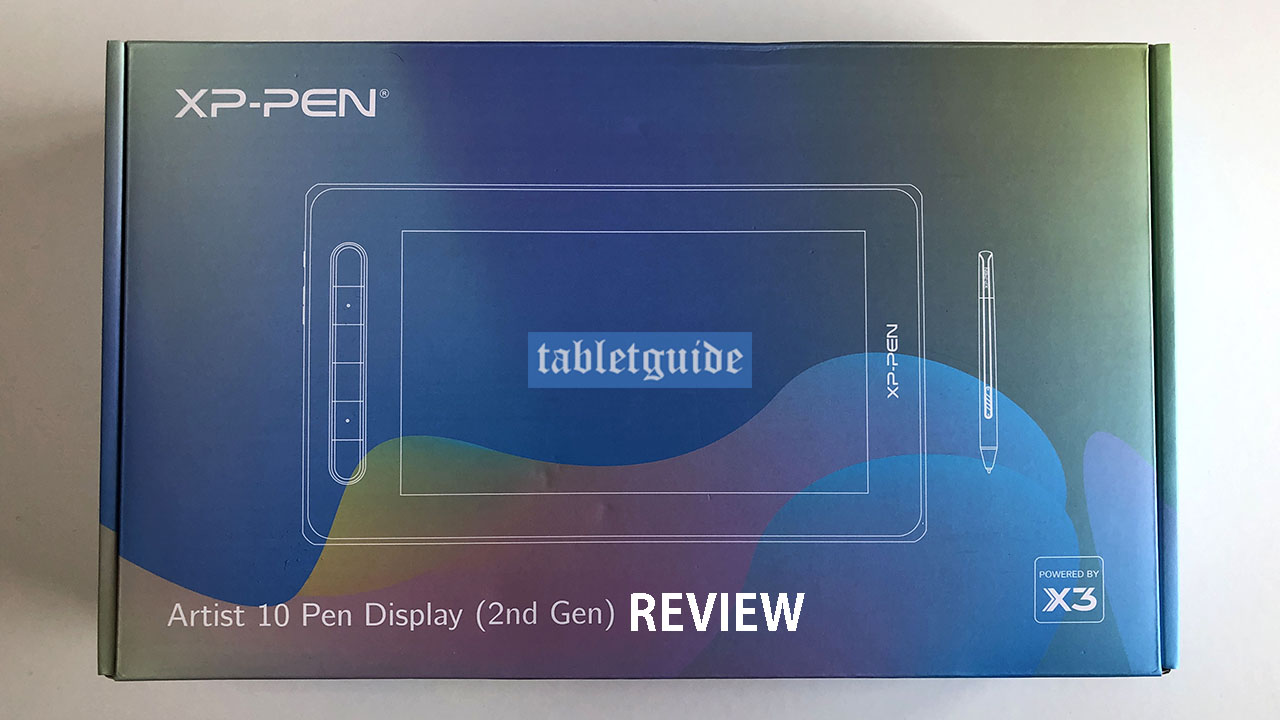 Just when you thought it's so hard to decide what graphics pen tablet/display to get in an already crowded market, XP-PEN have decided to make the choice even harder, with yet another new device in their second generation 'Artist' range – the Artist 10 (2nd Gen) Pen Display!  To help you with your choice, it's this tablet we're going to take a look at and review here… we spoil you, don't we…? 😊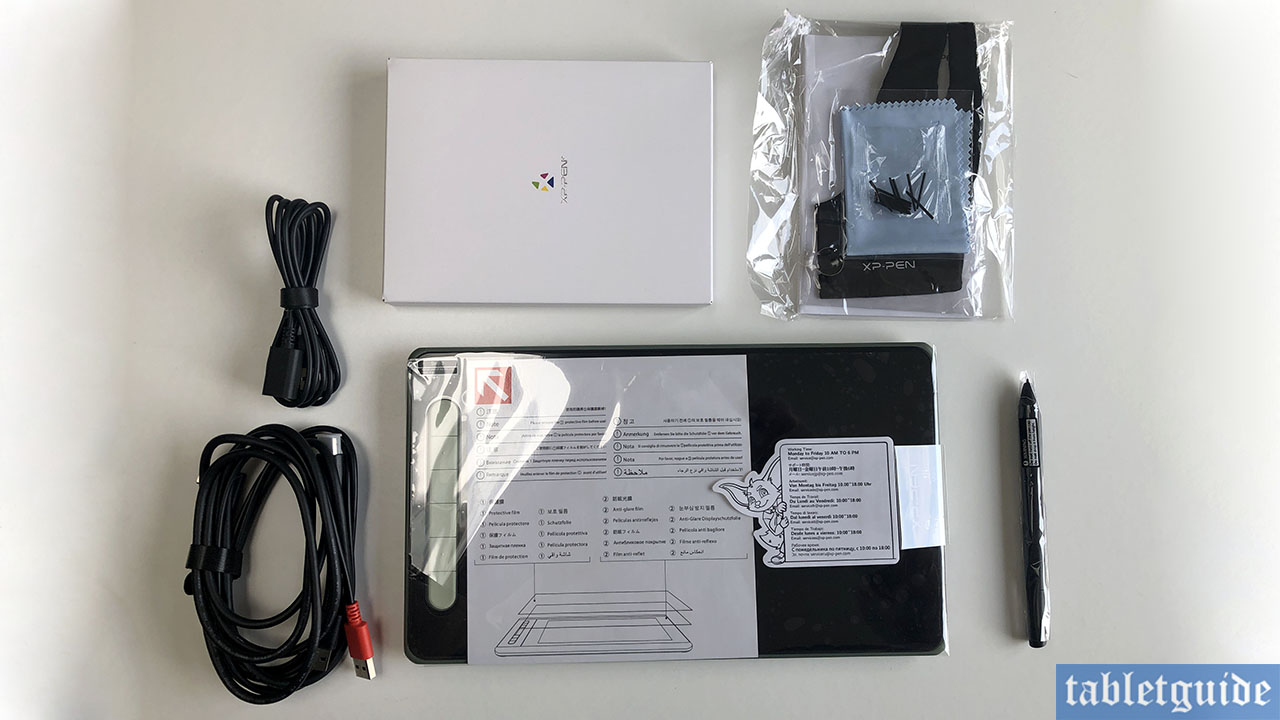 As the name suggests, this is the smallest of the recently released slew of updated 'Artist' tablets; the other ones are the Artist 12 (2nd Gen), Artist 16 (2nd Gen) and the Artist 22 (2nd Gen) – although the latter was released back in early 2021.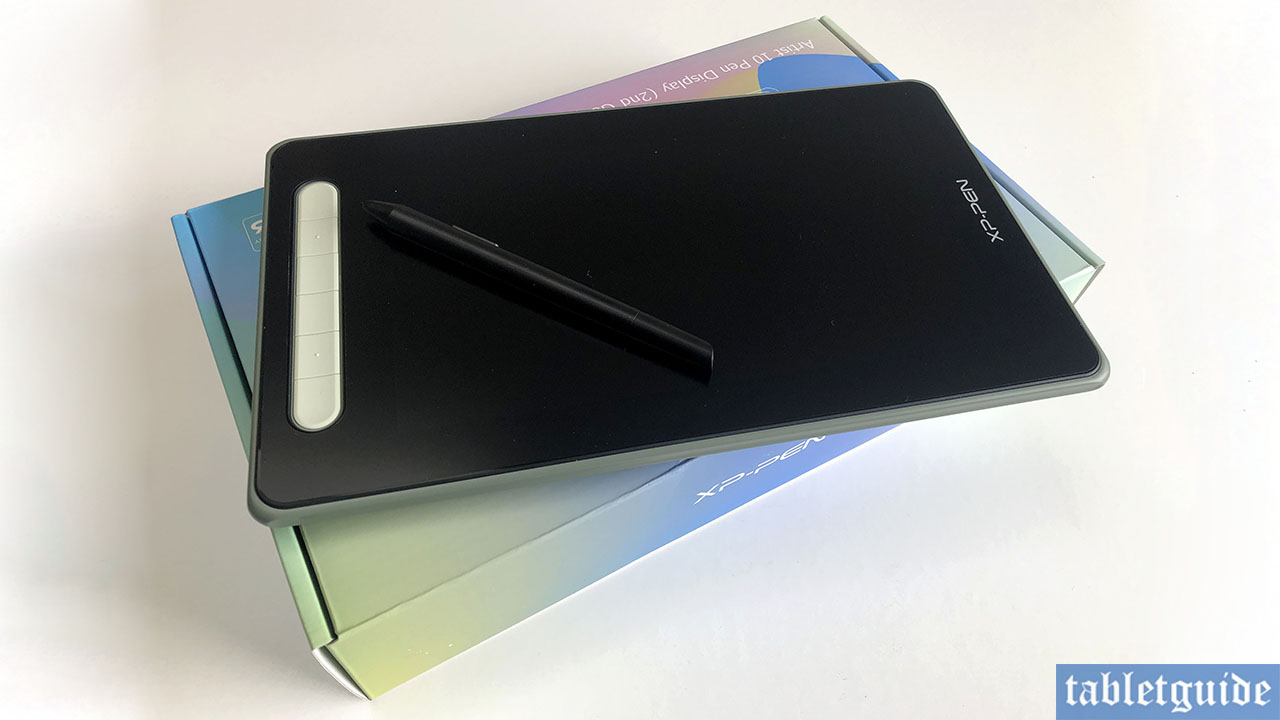 XP-PEN have recently undergone a huge brand refresh too recently, which seems has yet to reach the packaging of this particular device, as it sports the older logo – I guess when stocks run down, the box design will be updated in due course.
As always, make sure you uninstall any previous tablet drivers from your system/device before heading over to XP-PEN website to download the drivers for this tablet, conflicts can sometimes occur and you may find the tablet doesn't function correctly.
The Artist 10 (2nd Gen) comes in four colors; Black, Blue, Pink and Green. I tested the Green one, but rest assured everything else spec-wise about them is the same.
The first thing you'll notice is the size of this tablet… it's quite small. The build quality, as you'd expect from XP-PEN is excellent and with a bit of TLC should last some time – but it is small! The actual drawing area is a diagonal 10.1"
I guess this is marketed/intended to first timers and/or perhaps younger designers who are just starting out or are looking for their first tablet to try out.
Not that pros cant use this(!), but be aware running an app like Photoshop or Illustrator etc, with their many pallets and boxes etc are going look quite cramped onscreen as, although FULL HD, this is a 1920 x 1080 resolution device.
As a designer/illustrator myself, I prefer to use the biggest screen I can get my hands on at the highest resolution, but of course, especially in this day and age, money is a factor and not everyone needs or wants the biggest and most expensive device, so tablets like this mean there is something for everyone (and their wallets!) 😊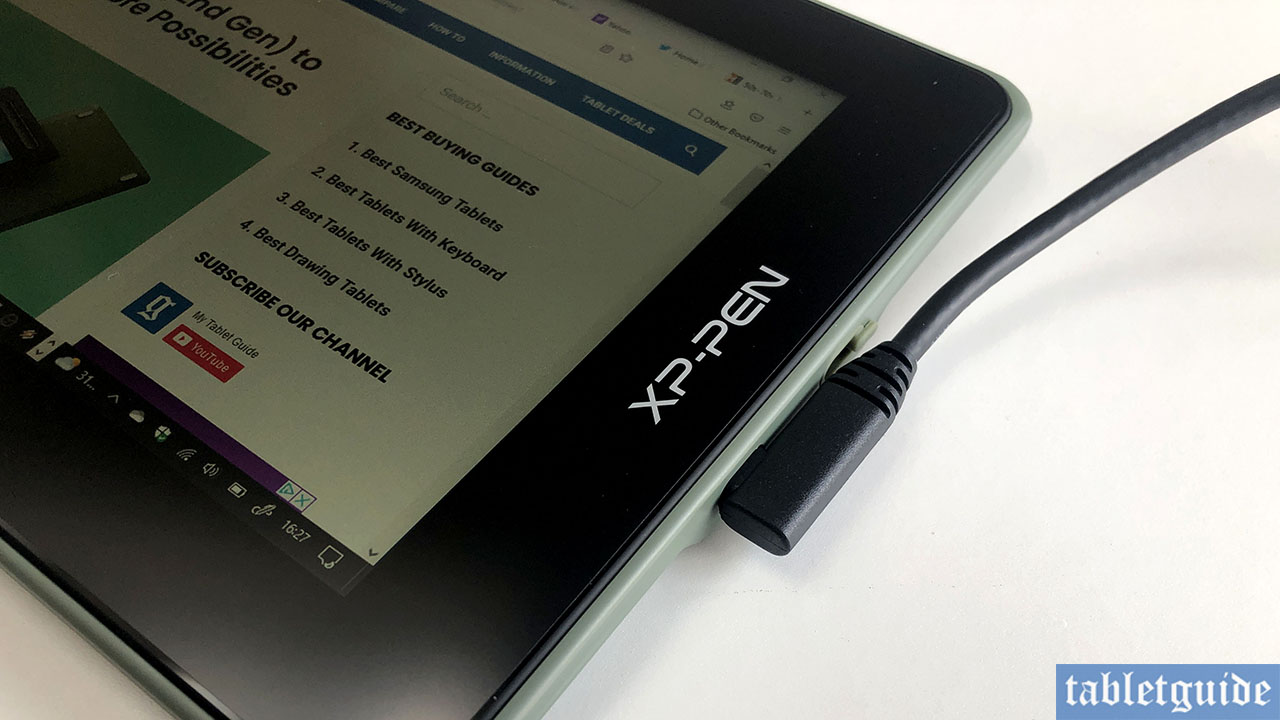 After installing the drivers, I plugged in the 3-In-1 cable; 2 USBs and the HDMI went into my laptop and the other end, the USB-C into the tablet. If your laptop is like mine, that meant all my USB ports were used up!
You may want to look into purchasing a separate USB-C to USB-C cable for connection as one isn't supplied. Also not supplied is a stand – the tablet lays flat on your desk, although propping it up on a book will suffice.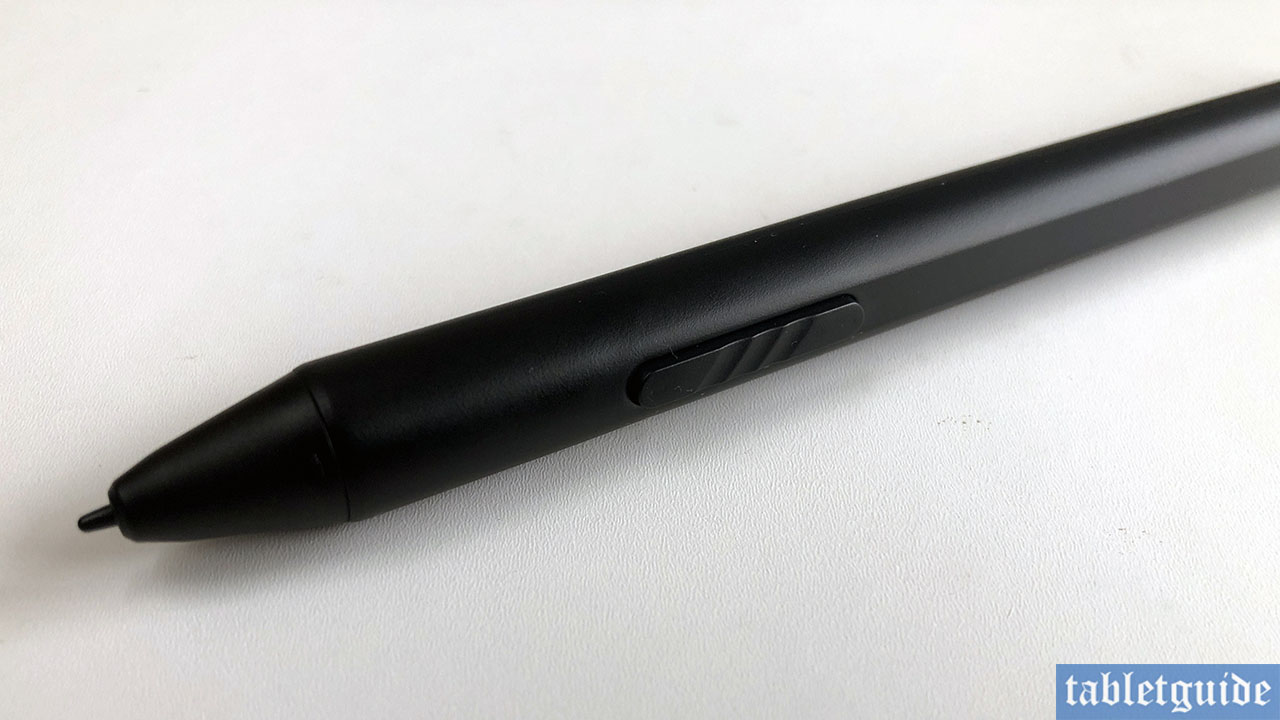 The pen is powered by XP-PEN 'X3 Smart Chip'. Here's the official marketing blurb taken from their website to explain in detail:
Allow us to introduce you to the X3, our first smart chip. Its birth begins the third chapter of the XP-Pen stylus: the smart chip era. Although the X3 is tiny, it is made with sophisticated technology that dramatically upgrades the performance and structure of the stylus.

Our mission is to create artistic digitizers that give you a feeling as real and natural as working with a traditional tool. We have maintained that goal throughout the design process for the X3 smart chip, resulting in an X3 stylus that feels almost exactly like using a traditional brush.

X3 smart chip technology, infinite possibilities!

XP-Pen
Although the pen actually worked flawlessly and felt nice and smooth when drawing, it does feel a bit 'plasticky' and not as premium as some of their other pens… but hey, this is a budget device and it does exactly what you need. It's very light to hold and as you'd expect it has 2 programmable buttons running vertically down the middle – by default these are the 'Eraser' and 'Right Click'.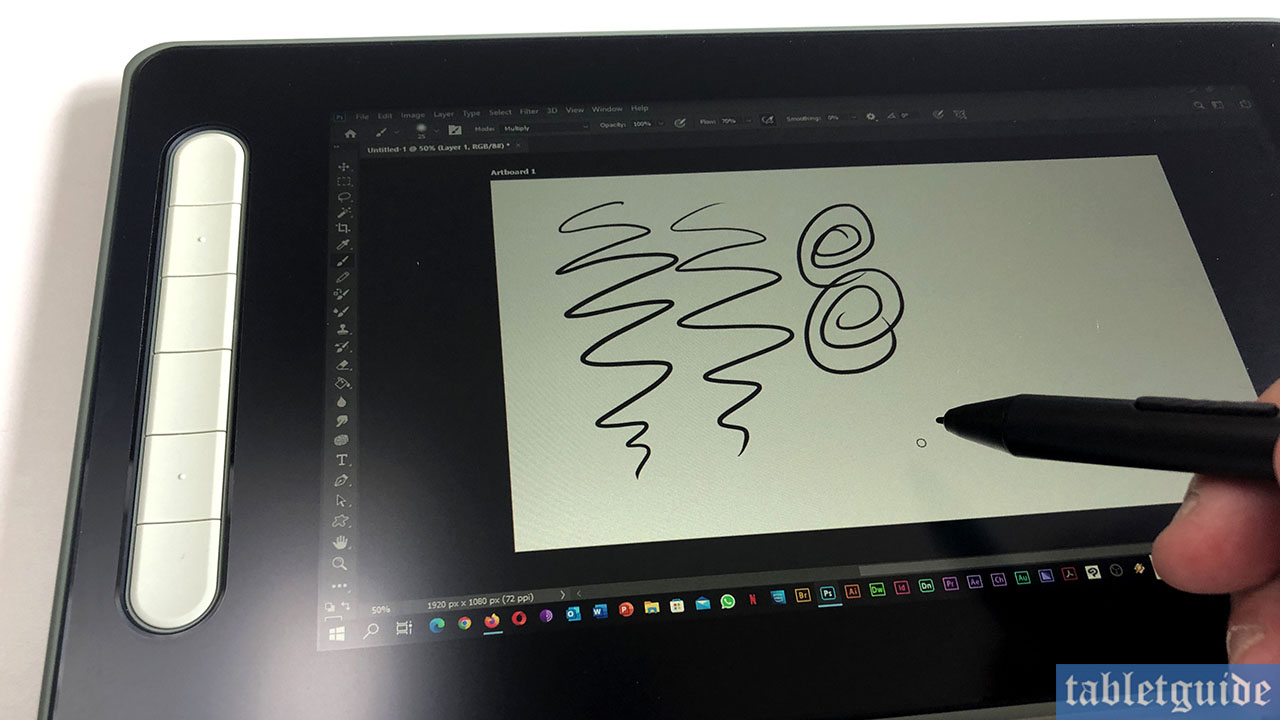 When drawing, lines and strokes tapered off nicely and the 8192 levels of pressure sensitivity worked perfectly; the harder you press, the thicker the line becomes and vice-versa. I didn't experience any 'lagging' when drawing fast lines and scribbling away either – all good!
The screen is fully laminated which means that the distance you 'see' between the pen nib and what appears onscreen (the offset) i.e. the line, is zero.
It's always a good idea to calibrate the device before use to make sure this is the case – sometimes these tablets are slightly 'off', but the distance is so small nowadays its almost negligible. A matte anti-glare screen is fitted to help reduce distracting reflections whilst you work.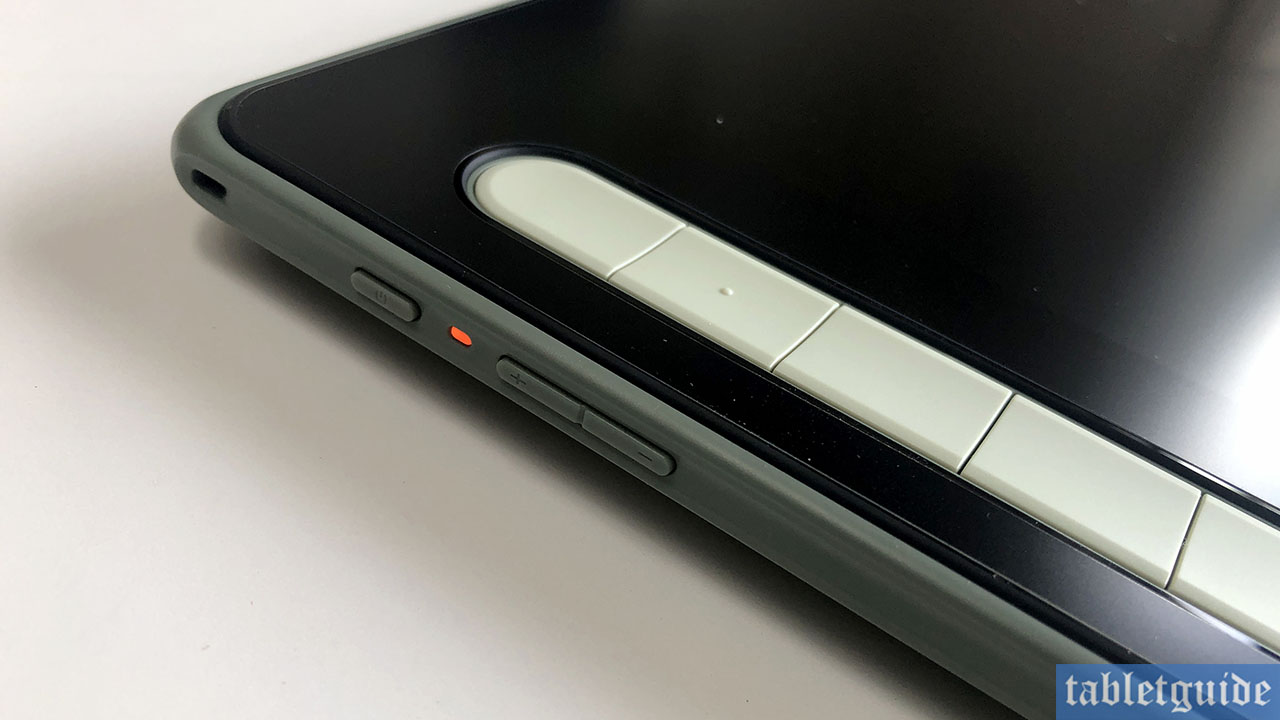 Flip the tablet over on its left side and you'll find a small lanyard hole, power button (and LED; Blue for 'On' and 'Orange' for stand-by) and Brightness Up/Down buttons. On the opposite side are the two USB ports – the top one is a fully featured USB-C port and the bottom one is for the USB-C plug on the supplied 3-In-1 cable.
A cool feature of this this tablet is that you can use it as a 'traditional' graphics tablet – simply press the power button for 3 seconds and once the LEDs have stopped flashing, you'll now have to look at your monitor whilst you draw – it's the best of both worlds! 😊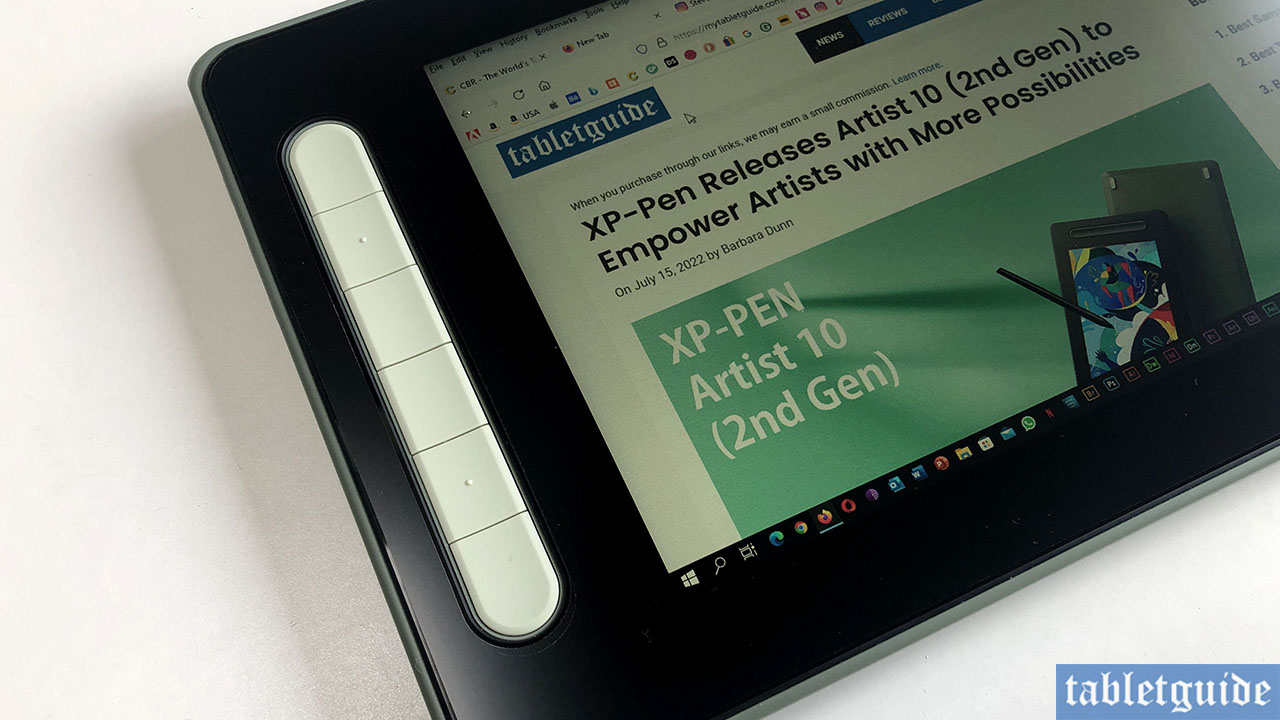 On the front of the device down the left side are the 6 shortcut/express keys. Although fully customisable, they can be configured to your liking in the Driver Software. I don't use them often, but it is kinda handy having 'Undo' a simple button press away! By default they are: Zoom Out, Zoom In, Pen, Undo, Eraser and Brush.
Speaking of Driver Software, as usual it's nicely laid out and easy to follow. It's here you can change the pen pressure, change the pen buttons, adjust the colour temperature of the screen, brightness, set the pen to work with multiple monitors correctly, set the work area, rotate the device settings if you're left handed for example and as previously mentioned, calibrate etc.
I like the XP-Pen Artist 10 (2nd Gen). It's well built, does what you'd expect and does it very well, but I can't see myself using it for professional work, especially for long periods anyway. But then again, it's not aimed at me! 😊
One feature it offers I was unable to test was the ability to plug into a compatible Android smartphone, via the not-supplied(!) USB-C to USB-C cable. (I have a somewhat older iPhone ☹).
Overall, it's good value for money, but it might be worth saving those pennies for something a bit bigger – a 16" device is a great size to go with if you can afford it.