The successor to Vankyo MatrixPad Z1, which launched last year, the Vankyo MatrixPad S7 is 50 percent faster than its previous generation with two times the RAM. The first thing that will attract you is its extremely affordable price. Worth about $70, the device offers all the tablet essentials a user could ask for.
Vankyo MatrixPad S7: Overview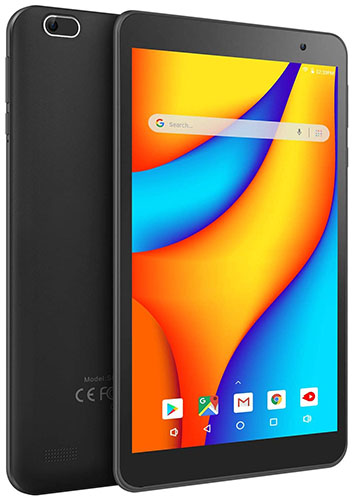 The 7-inch tablet has an IPS HD display, operates in Android 9.0 Pie and has 2GB RAM with 32GB storage. It is faster and more responsive than its predecessor.
Its rich and vibrant IPS display has a resolution of 1024×600 pixels, which gives a vivid picture for viewers. Its inbuilt Eye Health feature lets you read comfortably at night by auto-adjusting the surrounding light so as not to strain your eyes.
The lightweight design and compact size makes the tablet extremely portable. Additionally, its long-lasting battery life lets you binge endlessly on the go. The Vankyo MatrixPad S7 also has tons of storage space for you to secure your files, media, songs, eBooks and more. Read on to find out about its detailed specifications.
Vankyo MatrixPad S7: Specs
As the name suggests, the Vankyo MatrixPad S7 has a 7-inch HD display that's neither too big to carry around nor too tiny to resemble your smartphone. It has 2GB RAM and 32GB ROM with an expandable storage of up to 128GB.
| | Vankyo MatrixPad S7 Specs |
| --- | --- |
| Processor | 4 x 1.3GHz Quad-Core |
| RAM | 2GB |
| Storage | 32GB |
| Display | 7-inch (1024x600) IPS HD |
| Camera | Front: 2MP | Rear: 5MP |
| Weight | 0.57lbs |
| Battery | 2900mAh |
| Price | Around $70 | Buy at Amazon |
The device comes with dual cameras with a 5MP rear camera, for video chatting and to hone your photography skills. It has inbuilt Wi-Fi for infinite browsing, FM for when you want to tune into the radio and GPS for navigation control on the road. You can even use Google Map outdoor in offline mode to save power and data.
MatrixPad S7 comes with basic apps pre-installed on the device such as Google Play, Google Map, gmail, Google Music and YouTube. It has a 178 degrees IPS display which gives life-like clarity for pictures and videos on screen. What's more? If you're surfing the web or reading at night, simply switch on the Eye Health feature, which auto-adjusts and optimizes the light around you to ensure your eyes aren't strained.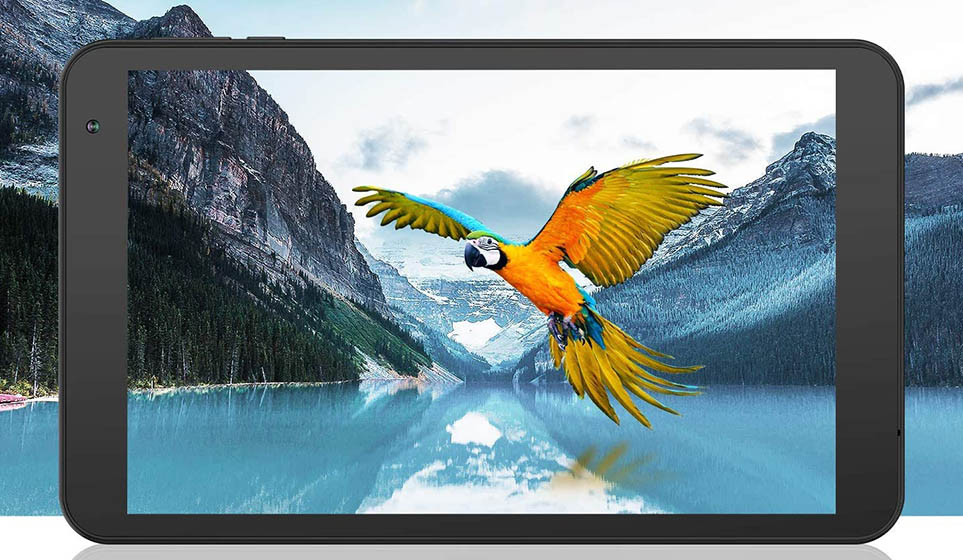 The Vankyo MatrixPad S7 comes with 2900mAh battery, which lasts up to 8 hours and lets you watch, read and play games for hours on end. However, note that battery life may vary based on the device's usage, settings and certain apps, which may consume more juice rather quickly. With 32GB of storage, you can store heavy files, videos, photos, eBooks, music playlists and even movies without worry.
Additionally, the MatrixPad S7 comes with expandable storage of up to 128GB with a microSD card (sold separately). The S7 also has an integrated GPS sensor enabling offline navigation provided you've downloaded the particular offline map before starting your journey. The inbuilt FM lets you listen to the daily news, weather updates and your favorite stations on the go.
Vankyo MatrixPad S7 also comes with dual cameras with a 5MP rear camera – a bonus specification in a 7-inch tablet. You can take pictures of memorable moments and keep them stored in the device to view later and the 2MP front camera gives great clarity for your video calling sessions with friends and family who live apart, to help you stay connected.
It is designed in such a way that it can be taken on family holidays and business trips alike. It's slim body and gentle design and lightweight body weighing less than a pound (about 8.8oz) make it highly portable and also give it an upgraded look as compared to its 2019 edition, the Z1.
The Vankyo MatrixPad S7 has all the features you'll need in a regular tablet – be it for entertainment or work. The Eye Health feature is one of its standout ones, to safeguard your eyes while reading at night. The inbuilt GPS ensures to provide safe navigation on the road even on offline mode and the FM gives constant entertainment along the way. If not anything else, the price of this device (considering all the features and specs it offers) will instantly draw you towards it.