Vankyo MatrixPad Z1 is a recently launched 7-inch tablet that has hit the market like a sack of brick. The tablet target users who are looking for cheap, entertaining and daily use tablet. Vankyo MatrixPad Z1 is an amazing invention by this company as the tablet offers all the features similar to high price tablets, which is fascinating users in the market.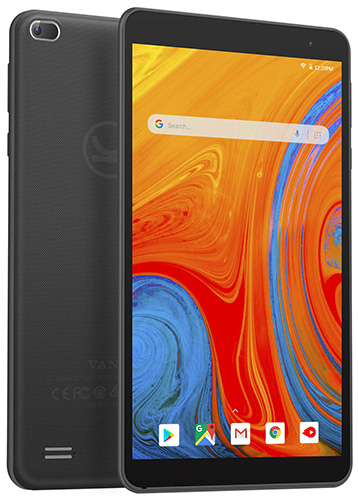 This company gained a huge popularity in no time by launching this flagship product at highly affordable cost. Now even teenager can purchase this tablet that too within their pocket money.
This new brand has completely revolutionized the tradition tablet model as it appears like a smartphone, but a bit larger in size. However, the tablet is able to fit in your jean pocket that means it is highly flexible, which is the core reason behind its popularity.
Businesses that offer their field agents devices to keep their track love Vankyo MatrixPad Z1 as it not only benefiting the companies, but also employees as they can take a break from their work by switching to entertainment mode.
Although, it doesn't have such button or choice, it means that one can watch movies or play games on this large average screen tablet.
Now let's dive into its features to reap the specific details about this unique and popular tablet:
Design and Display
Vankyo MatrixPad Z1 is very alluring as it is in rectangular shape with squared corners, giving you perfect grip over the tablet. Though, the body is of plastic as in such a small budget you cannot expect the tablet metal-body. However, the tablet is very lightweight, delicate and easy to carry, which makes it handy and versatile while traveling.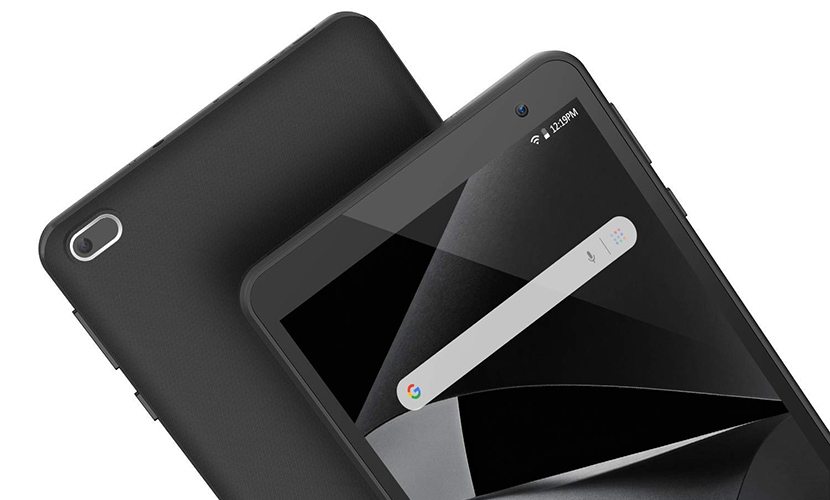 The screen size of the tablet is 7 inch and this 2 inch difference from smartphone save this tablet from being a phablet. The IPS display offer vivid, rich and vibrant picture quality with a resolution of 1024 x 600 as the display is equipped with true-to-life technology.
More so, the tablet also offer Eye healthcare that enable you to utilize your tablet care-free without worrying about your eyesight. This feature automatically surges and adjusts the backlight to enhance your nighttime viewing experience with this tablet.
Performance
Looking at the budget you might add your thoughts to the same bandwagon that "cheap tablets always compromise on processor". Well, this tablet will debunk your myth as Vankyo MatrixPad Z1 is equipped with powerful 64-bit Quad core processor that will also help you save on energy that boosts your overall performance. However, the tablet offers 1GB RAM along with 32GB ROM onboard, so RAM can create problems while using the tablet, but you'll never be out of storage.
Moreover, the tablet has a microSD slot that supports up to 128GB ROM, making it seamless to store songs, movies, ebooks and a lot more. Vankyo MatrixPad Z1 features Android 8.1 Oreo that is the older version, but not too old. You can enjoy pre-installed apps or download millions of apps on Google Play Store.
The Oreo version offers a quite intuitive user-interface along with better navigation that makes user experience intriguing. It also provides you with the capability to eliminate ads and enjoy a handsfree day with Google Assistant. You can get all the answers and job done by ordering Google Assistant be it playing songs, knowing the temperature outside, news headlines and a lot more.
Battery life
Vankyo MatrixPad Z1 is equipped with 2500 mAH lithium polymer battery that consumes the battery less and enables it to run for 8 hours straight away with continuous watching, reading, listening to music online, gaming, surfing, etc., without any hassle. That means the tablet is not good enough when it comes to battery life as there are many other brand that offer better battery life in low budget.
You can say HUAWEI, CHUWI, and a lot more offer highly affordable tablets with 10 hours of battery life or more. So this is where Vankyo MatrixPad Z1 fail to impress users, but as I said if you're looking for a tablet for general use or just for entertainment, then it's not a big deal.
Capture every moment
In such a budget, Vankyo MatrixPad Z1 provides users with amazing camera quality so that one should stay socially connected. With 2MP rear and 2MP front-facing camera you can easily take post-worthy videos or pictures whenever you feel motivated or inspired by the backdrop besides you. So if you're on a travel mode you can not only carry this handy tablet in your bag, but you can capture every moment with so much ease and fun.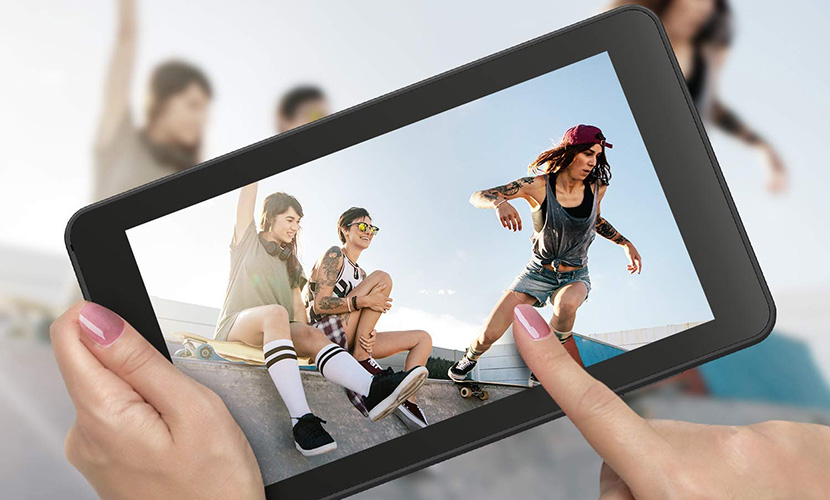 You can also maintain easy sharing with Wi-Fi and Bluetooth connectivity choices. Therefore, now capture as much pictures as you want without getting concerned about storage or connectivity choices as it is well-equipped with all these common choices.
Verdict
Overall, it seems that Vankyo has made a smart move by launching Vankyo MatrixPad Z1. The reason why users are purchasing this tablet is the portability, versatility, and flexibility this tablet offers. More so, the design is impeccable with extreme lightweight. The tablet also offer high-tech features like better processor, storage, and viewing experience.
But the major drawback that one will come across is the battery life. The battery life is comparatively less than other affordable tablets in the existing in this dynamic market. So if you could neglect this part, then the tablet will best suit your every requirement as other features are more fascinating and attractive.
The tablet is available at a price of $64.99. So what are you waiting for? Order this tablet today and have a great experience with amazing, elegant and rich tablet that too at a small price!