Vankyo put up great specifications into this hybrid tablet, and it is a step up from previous S30 and S20 models. Vankyo MatrixPad P31 is so much more than a tablet because of the feature set it provides at such a low price point. The keyboard and stylus support observed some serious improvements for the MatrixPad P31.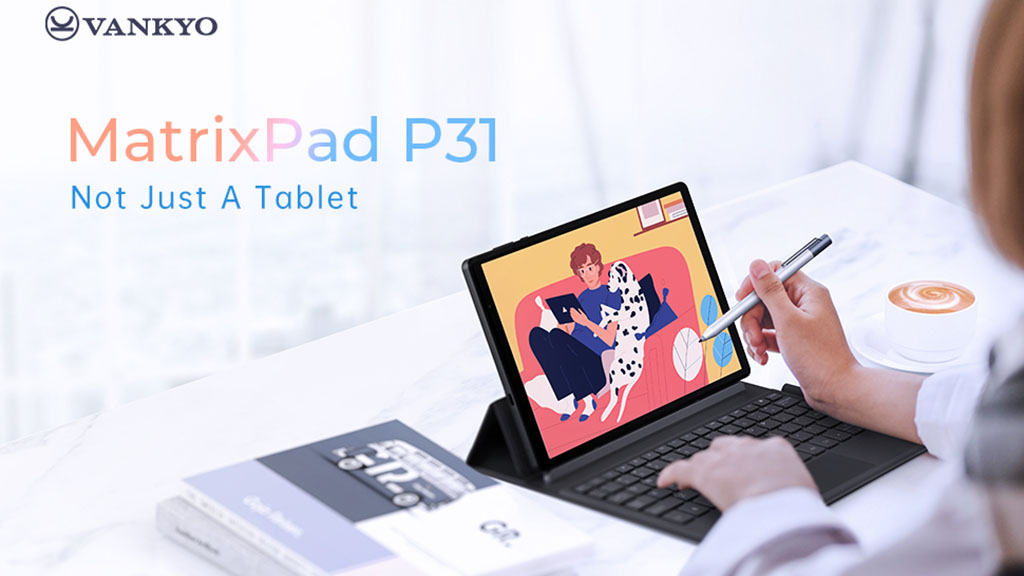 The internal hardware has changed a lot in the MatrixPad P31, and it is supporting more clock speed to take performance and speed to the next level. With an octa-core processor, the MatrixPad P31 does simple and productive tasks at lightning speeds. Not only that, it can even handle your multimedia needs daily.
Vankyo MatrixPad P31 on Amazon
The MatrixPad P31 comes with an upgraded 4GB RAM, which can effectively help run games smoother without any lag issues. The processor complements the RAM storage and makes streaming, browsing, and editing power efficient. While running high-end applications, users can effortlessly switch to different programs like a camera or browser.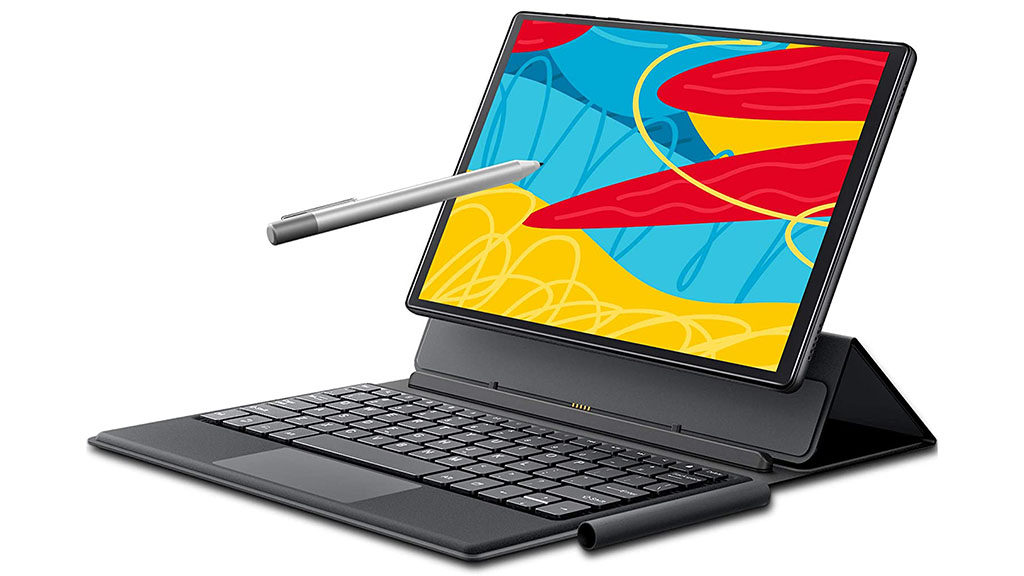 From a performance perspective, the MatrixPad P31 displays no problems, but it fails to deliver a smooth experience when it comes to running advanced video editing software and applications. And it cannot be argued or looked down upon because the price point is a big deal.
It may not compete with the big boys in the marketplace, but it sure stands out as one of the best two-in-one tablets for college students and working professionals.
Vankyo increased the storage limit to 256GB, so one has nothing to worry about limited storage space. The MatrixPad P31 comes with 64GB built-in memory, but if you are a professional artist or gig worker, it is recommended to upgrade to a 256GB variant. Users can do more of what they love with more storage limits and leave some extra space for backup.
If you think the processor was impressive, then wait till you see the display of the MatrixPad P31. The 10.1" IPS display comes with ultra-thin bezels so that one can enjoy immersive cinematic and gaming experiences for extended periods.
The colors are crisp and have really good contrast. If one decides to use it as a laptop, they can use the eye comfort mode. It has a similar display to the old models, but this hybrid tablet has better touch control and reduces blue light production harmful to our eyes.
Another plus point for the screen is that it comes with an applied protector, so buyers need not buy and apply a new one. Coming to the multi-functional aspect, Vankyo executed it perfectly with both the keyboard and the stylus.
The entire tablet set with the keyboard and stylus support weight only around 1200 grams, so it is highly portable to carry to any outdoor environment.
The MatrixPad P31 is extremely reliable, and the main reason for that is the connected keyboard. Vankyo decided to go with a keyboard that connects via a connector to the tablet, not via Bluetooth. This makes the typing experience feel more natural and pleasant.
The keyboard case also comes with a pen holder, so it is highly practical for graphic designers to carry the stylus with them all the time.
The stylus is a decent accessory for continuous users, but it is nothing out of the ordinary marketplace. Users can comfortably transfer files and data with just the stylus pen. Multitasking and note-taking are done without lag thanks to the stylus pen, and users can even import PDF files to make important signatures.
Vankyo incorporated a dual-camera system with a 5MP front camera and 13MP back camera in terms of optics. It is a perfect tablet for clients to video call and students to attend online classes. One can even take stunning pictures with the back camera, as it comes with great stabilization and zoom settings.
If you like watching Netflix shows or playing games, then this tablet will keep you engaged for more than eight hours straight. The MatrixPad P31 comes with a massive 6000mAh battery, and it keeps you going throughout the day.
Vankyo has upgraded its operating system from Android 9.0 to Android 10.0, so users can now expect more variations in the app store and the tablet's whole interface.
Finally, the tablet's connectivity levels rely on the Dual-band Wi-Fi system, and it comes with a type-c port. To keep your files secure, Vankyo integrated a facial recognition technology feature.
For tracking and locating desired destinations, one can simply use the GPS function, and the MatrixPad 31 also supports offline mapping. This tablet is truly an all-rounder with a flawless display and outstanding processing performance of the processor.