Once again, Samsung has proved that they specialize in building consumer-based products by applying integrated systems with their Galaxy Tab Active 3. We get to witness the latest hardware that emphasizes portability, durability, and adaptability to different business operations.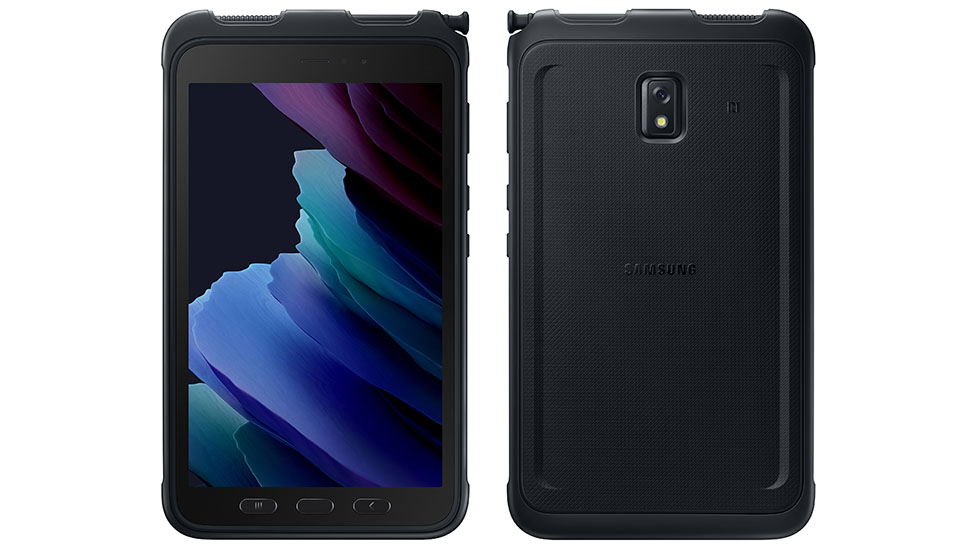 Samsung has gone above and beyond to create an 8.0" LCD that can withstand extreme weather conditions. The Galaxy Tab Active 3 can face any challenging environment because it is IP68 certified, which tells us that no dust or water can damage the Tablet's functionality. If the situation goes out of hand, one can always use the S pen to navigate through the user interface.
Unpredictable situations always demand superior performance. Samsung has kept its word by upgrading the processor from Exynos 7870 to the most potent Exynos 9810. It has also increased the RAM capacity from 3GB to 4GB with an internal storage of 128GB. All of this combined promises super-fast Wi-Fi connectivity with incredible data transfer speeds.
The South Korean technology giant assures extreme security settings to the field workers with their brand new Biometric authentication and face recognition pattern. They have also integrated touch sensitivity to empower employees in harsh environments. These versatile features add to the key functionalities of the Tab Active 3 to increase the productivity and performance of field-based employees.
Galaxy Tab Active 3 delivers standard optics using two cameras equipped with 13MP and 5MP, respectively. The camera system also offers an HD video recording option that runs at 30 Frames Per Second. Adding to that, the LED flash encourages users to take stunning pictures under low illumination. The front and back cameras are ideal for two main applications- scanning documents and conference calls.
Samsung has decided to shut the critics by implementing "No Battery Mode" into its latest Galaxy Tablet Active 3. As much as it enhances dual screen functionality, the Tablet is efficient enough in drawing power without any battery involvement. Samsung packs in a huge 5050mAH battery to increase the chances of optimum conditions. To ensure slow degradation and long lifespan, the Active3 comes with fast charging features supported by USB cables and POGO pins.
User connectivity is now at a whole new level with Samsung's latest Active series Tablet. The Android 10 OS plays a significant role, but other counterparts like Samsung Dex and Wi-Fi 6 contribute a lot in providing dual-screen compatibility and PC-like experience. With such connectivity options, the user can smoothly shift phone-based interface to a PC-based user interface to enhance their multi-tasking skills.
With top-grade GPS and map supports, Samsung has taken a step forward in integrating various sensors to make it future-proof. RGB light and proximity sensors are some essential components to consider in the chipset. All these sensors combine to form an advanced system capable of sensing surrounding objects and movements.
Samsung has gone all-in with their latest Tablet by providing additional features like Augmented reality, Active Key, and a camera-based barcode scanner. AR helps workers endure remote training, and the Active key is given on the side of the device to allow easy access to frequently-used apps. Finally, the barcode scanner is instigated into the machine to help retailers scan products and manage overall inventory.
The safety standards and protection covers meet industry standards, so one can rely on Galaxy Tablet Active 3 to fill the gaps. Samsung builds up more hands-on action with its S-pen, which is both water and dust resistant.