The era of innovation is here and mobile manufactures have now taken a next level in bringing advanced technology to your doorstep. From QWERTY cell phones to the multi-touch smartphones, we have seen it all. And, now the technology has taken another fold with new foldable devices being rolled out in market by some high end manufacturers.
Samsung Galaxy Fold
HUAWEI Mate X
Royole FlexPai
Processor
7nm 64-bit Octa-Core
HUAWEI Kirin 980 + Balong 5000
2.84GHz Octa-Core Qualcomm Snapdragon 855
Display
Folded: 4.6" Super AMOLED HD+
Unfolded: 7.3" Dynamic AMOLED QXGA+
Folded Front Panel: 6.6" (2480 x 1148)
Folded Back Panel: 6.38" (2480 x 892)
Unfolded: 8" (2480 x 2200)
Folded: Approx. 4"
Unfolded: 7.8" (1920 x 1440) Flexible AMOLED
RAM
12GB LPDDR4x
8GB
6GB or 8GB
Storage
512GB UFS3.0
512GB
128GB or 256GB
Battery
4380mAh
4500mAh
3970mAh
Operating System
Android 9.0
Android 9.0
Water OS (Based on Android 9.0)
Price
Starting at $1980
Not yet announced
128GB: $1588 | 256GB: $1759
Samsung, HUAWEI and Royole has been the first ones to introduce us to an innovative product that can be used as smartphone and a tablet. Well, if this isn't the technology at its best, we aren't sure what is. They are designed in such a way that they can be used as a smartphone while folded and can be worked upon as a tablet when you unfold.
Let's get some quick details about recently launched foldable devices and its specifications:
Samsung Galaxy Fold
Samsung claims to have made a next gen technology and helped you move past the possibilities of a smartphone. The all new Samsung Galaxy Fold has an amazing design which helps it fold and unfold very smoothly. It is embedded with triple rear camera that enhances your picture quality and offers much more than just clicking. Also, the front camera is 10MP which helps you capture some really good selfies. Who won't like that now? A 7.3" QXGA +Dynamic AMOLED Display that helps you have an immersive visual experience both while folded and unfolded.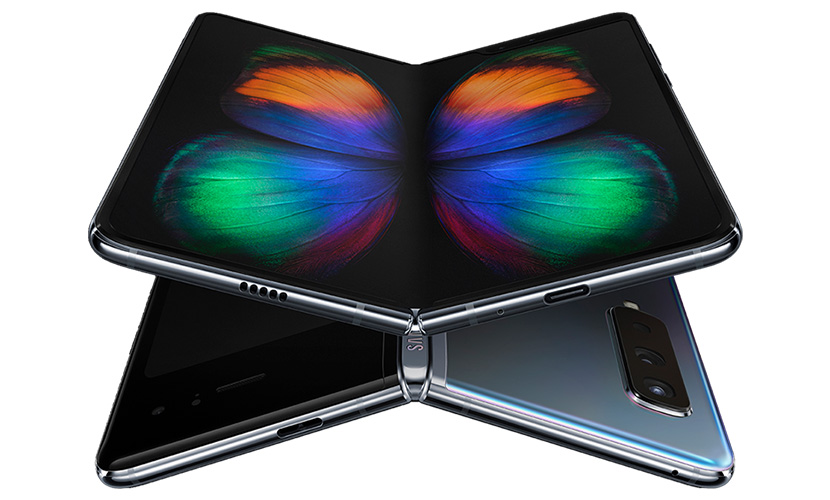 Samsung Galaxy Fold also has a fast charging specification both with wireless and wired chargers. Also, the batter capacity is 4380 mAh which helps you have an enduring battery life. It has a storage capacity of 512 GB which is more than sufficient for you to have all your essential things stored. 12GB RAM along with Android 9.0 ensures to offer a valuable user experience.
HUAWEI Mate X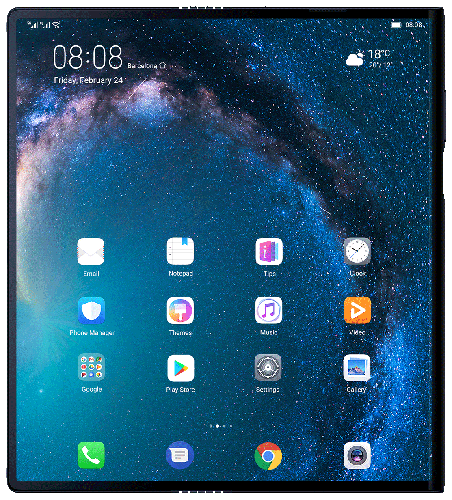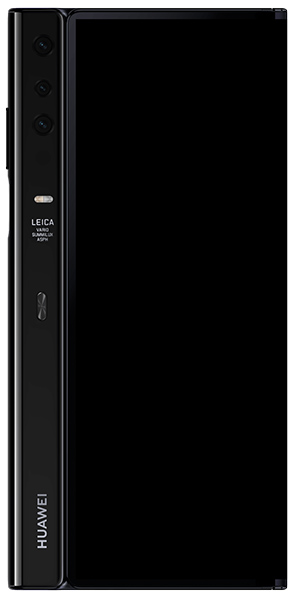 Another foldable smartphone-tablet, Mate X by HUAWEI is in tough competition with Samsung. HUAWEI Mate X is engineered to have a fine finish on both sides of the product. One of the major assumption is that the screen might face some glitches while we fold and unfold. Hence, HUAWEI has ensured to take care of this glitch by designing it in a manner that screen won't over stretch while folding or bulge while we unfold.
HUAWEI Mate X has a 6.6 inch display when you fold it and 8 inch OLED full view display when unfolded. It has 1140 x 2480 pixels resolution along with 6.38 inch back display. 512 internal storage that is expandable through a microSD card helps you have a sufficient storage capacity. Also, 8GB RAM helps you have an efficient user experience. And that's not all, the it supports 5G network which extends an amazing downlink speed of 4.6 Gbps and uplink speed of 3.5 Gbps. Lastly, the most crucial aspect of any device, battery capacity. HUAWEI claims to have world's fastest 55W HUAWEI SuperCharge that helps you charge 85% of your phone in merely 30 mins.
Royole FlexPai
Unfolding into next decade is what Royole claims for its all new foldable tablet-smartphone, FlexPai.  2nd gen fully flexible display, fast charging and water OS dual view camera mode. FlexPai was the first of its kind to be released in market followed by other two. It has gone through durable passing test for nearly 2,00,000 times. It is said to have an amazing performance and truly proves to be a top-notch smartphone+tablet released.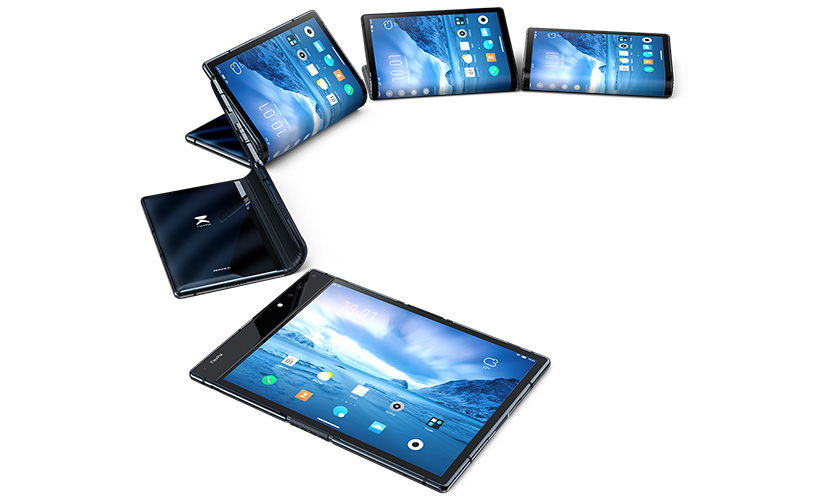 Embedded with Qualcomm Snapdragon 855 along with 45% faster CPU and 20% faster GPU enables you to have an amazing user experience. Talking about the camera, FlexPai comes with 20 MP Telephoto Camera and 16 MP wide-angled camera which further enhances your photography experience. Also, it has a 7.8" fully flexible screen with 390 x 1440 pixel resolution which further extends a vivid visual experience. The additional point with Royole FlexPai is that you get edge screen notifications that hardly disrupts your work.
Major Specifications
Since we have discussed the crucial aspects and specifications of all three foldable devices, here are some major specifications that we all look for in a smartphone or a tablet.
Camera
The era where technology has been advancing at a rapid pace, having a good camera is one of the most vital things needed in a mobile device. Here is the camera specification for each foldable tablet-smartphone:
Samsung Galaxy Fold: Triple Back Camera. One with 12 MP Telephoto feature, another with 12MP wide-angle feature and third one, the 16MP ultra-wide camera. Also, it has dual front camera, one with 10MP selfie camera and another one, 8MP RGB Depth Camera. You think that's all? Well, certainly not. Samsung Galaxy Fold offers one cover camera two that is a 10MP selfie camera as well.
HUAWEI Mate X: Similar to Samsung Galaxy Fold, Mate X comes with a triple camera feature too. It has one 40 MP camera, 8MP telephoto camera and a 20MP ultra-wide camera. The selfie camera is 24MP along with bokeh effects which will help you capture awesome selfies for all your social media profiles.
Royole FlexPai: FlexPai has a dual camera setup with 16MP  wide-angle camera and 20MP telephoto camera. Sadly, there is no separate selfie camera embedded in FlexPai. Well, that can be a slight of a drawback as compared to the other two.
Battery
The 'always-in-rush' generation needs to have an impressive battery capacity to help them work without interruptions. Along with an enduring battery life, a fast charging charger is of utmost need.
Samsung Galaxy Fold: It has a 4280 mAh battery capacity and a fast charging feature that is compatible with both wired and wireless chargers.
HUAWEI Mate X: Mate X is said to have the world's fastest c55W HUAWEI SuperCharge that can charge your phone to 85% in just 30 mins. It has a battery capacity of 4500 mAh.
Royole FlexPai: FlexPai has 3800  mAh battery capacity along with a fast charging feature.
Storage Capacity
Another important aspect to be considered while selecting any smart device. And when it is a foldable smartphone, everything needs to be just perfect. The more the storage capacity, the easier it gets for you to store all your essentials in your smartphone tablet without having to worry about what to delete and what not.
Samsung Galaxy Fold: It comes with 512 GB internal storage without the expandable feature.
HUAWEI Mate X: Similar to Galaxy Fold, even Mate X has 512 GB internal storage without any microSD card slot, hence, it does not have expandable feature as well.
Royole FlexPai: It comes with 128/256 GB internal storage capacity with expandable feature via microSD card.
Price
The range of each foldable tablet is set according to the features and specifications. Also, when it is an innovative foldable tablets, the prices are bound to set high. Let's have a look at what these tablets are priced at.
Samsung Galaxy Fold: Starts at $1980
Royole FlexPai: Starts at $1588
Conclusion
Towards the end, these foldable tablets are indeed the talk of the town and an innovation like never before. With these three foldable tablets to have started the trend, it will be amusing to see other manufacturers get into race soon. Until then, let's enjoy technology at its best.