Samsung is indeed writing a history in the gadget innovation by introducing this device called "Galaxy Fold" that features 7.3" infinity flex display and HD cover display of 4.6″. It is actually emerging as a new category that enables users to make their device- a smartphone or a tablet- in just one fold. More so, the features also replicate the same thing as the device is packed with smartphone as well as tablet features. According to various resources, Samsung had a meeting with Google and Android team to ensure the user experience with apps on this device should be seamless as it has installed the latest Android version, i.e., 9.0.
https://www.youtube.com/watch?v=7r_UgNcJtzQ
Galaxy fold is packed with Super AMOLED display with attract multi-tasking capabilities as it offers 12GB RAM and 516GB storage with next generation AP chipset- 7nm 64-bit Octa-Core processor. And the design of this unique design is amazingly beautiful as you can unlock the device with your fingerprint, where the users actually rest their fingers. The reason behind its flexibility while folding the display is Samsung worked hard and came up with a new polymer layer and builds a display that is 50% thinner than usual smartphones.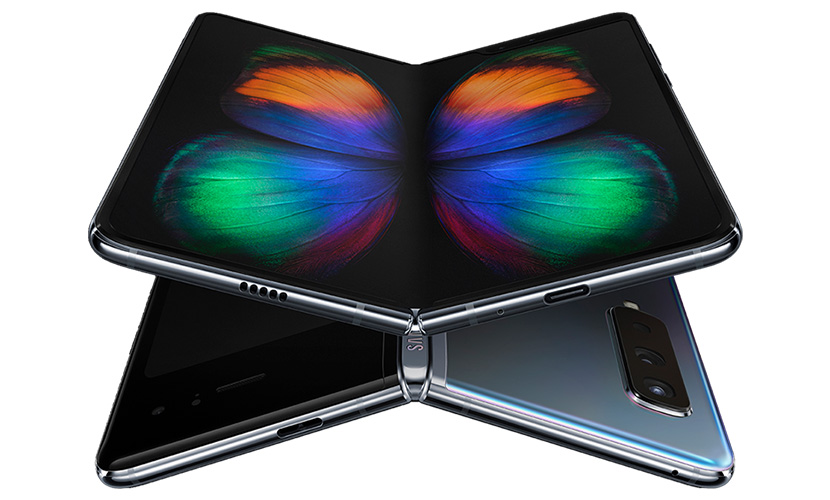 Besides flexibility, this unique device stands well, whenever you want to watch a movie show, or videos, etc., as it has engineered the device with strong hinges with numerous intertwined components. Moreover, the device has two batteries that are incredibly distributed so that while holding this unique piece you don't feel it is heavy. Galaxy fold is available in Cosmos Black, Space Silver, Martian Green, and Astro Blue color with perfectly fitted hinges and logo of Samsung in the back, which indeed enhances the look of the device.
The device will boost your experience for sure with its multitasking features- call, text, and watch shows-without any haggles on its brighter display. The transitions between cover and main display are seamless and intuitive. Whenever you will unlock the device it will take you to the app or open the app that you were using.  Galaxy fold has ability to charge itself and the other device concurrently as it is equipped with Wireless PowerShare. While traveling anywhere, carry the charger of Galaxy fold and leave the other charger at home as it will charge the second phone as well.
Along with multimedia capabilities, Galaxy fold's brighter and crisp display that makes your viewing experience amazing and one-of-a-kind. And to add more to this part, Galaxy fold is equipped with AKG stereo speakers that provide immersive sound quality. The camera of Galaxy fold is extremely versatile and proactive in nature as the cover camera is 10MP selfie camera, read triple camera is 16MP and 12MP, and front dual camera is 10MP selfie camera and 8MP dept camera. So whenever you'll open the device or place the device in any position it is always ready to take your picture.
Galaxy fold is expected to hit the US market in the mid of 2019, so let's wait for this groundbreaking device!