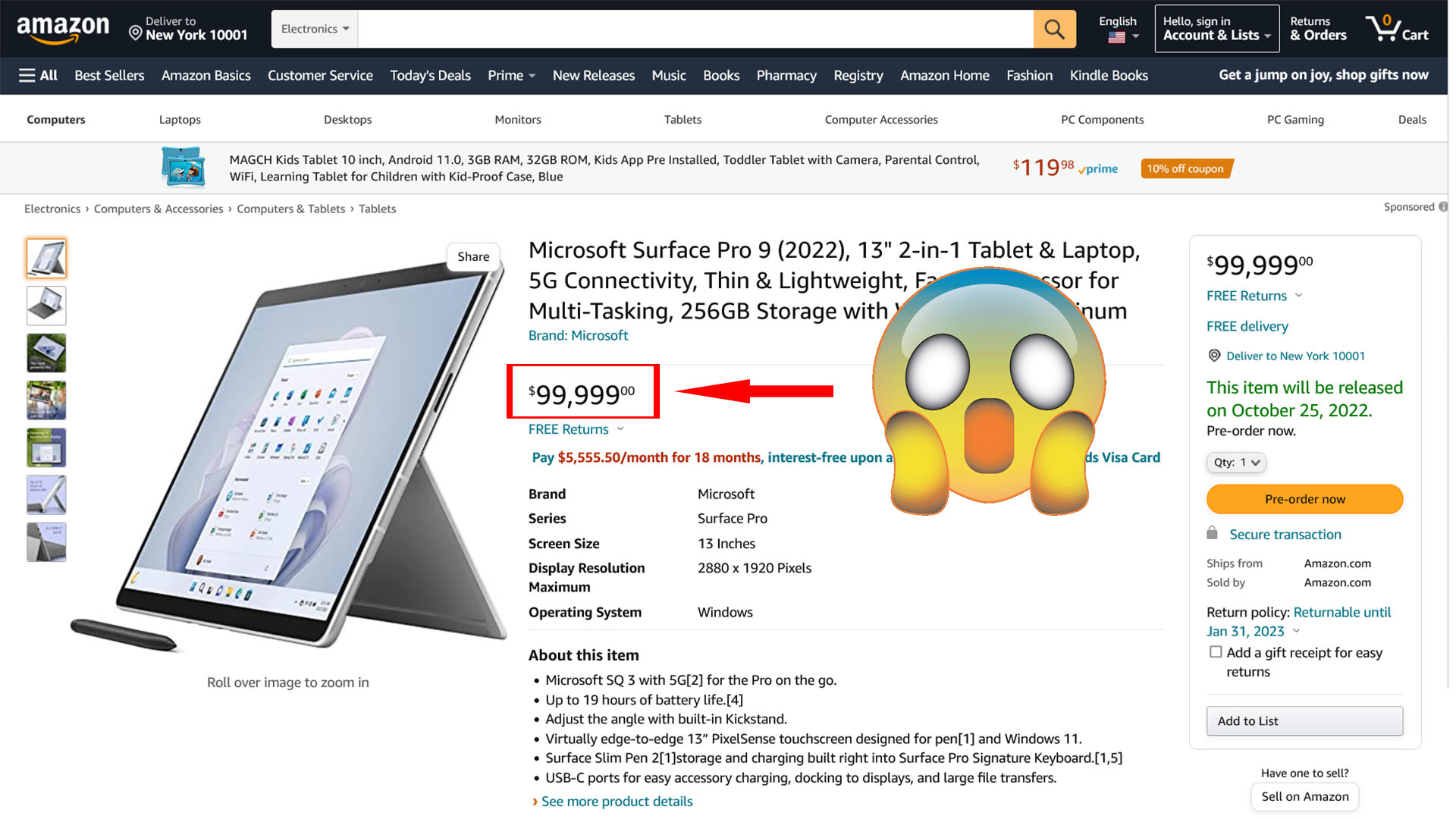 After a lot of speculations and anticipation, Microsoft finally launched their all-new Surface Pro 9 (2022) with some of the most advanced technological breakthroughs.
But, looks like Amazon has a mind of its own, wherein the e-commerce platform mistakenly listed the Surface Pro 9 (2022) for a whopping $99,999.00 instead of the standard starting price of $999.99.
Although quite an honest mistake, potential consumers were left aghast seeing the price point of this portable work station.
This isn't the first time that Amazon has mistakenly put a wrong pricing for one of the tech products but this particular mistake takes the cake.
All that aside, Microsoft has recently launched their Surface Pro 9 (2022) with an array of latest features and technological advancements in a compact 13" tablet. Ideal for your content creation, productivity and light gaming, this laptop is a versatile device designed to meet all your righteous demands.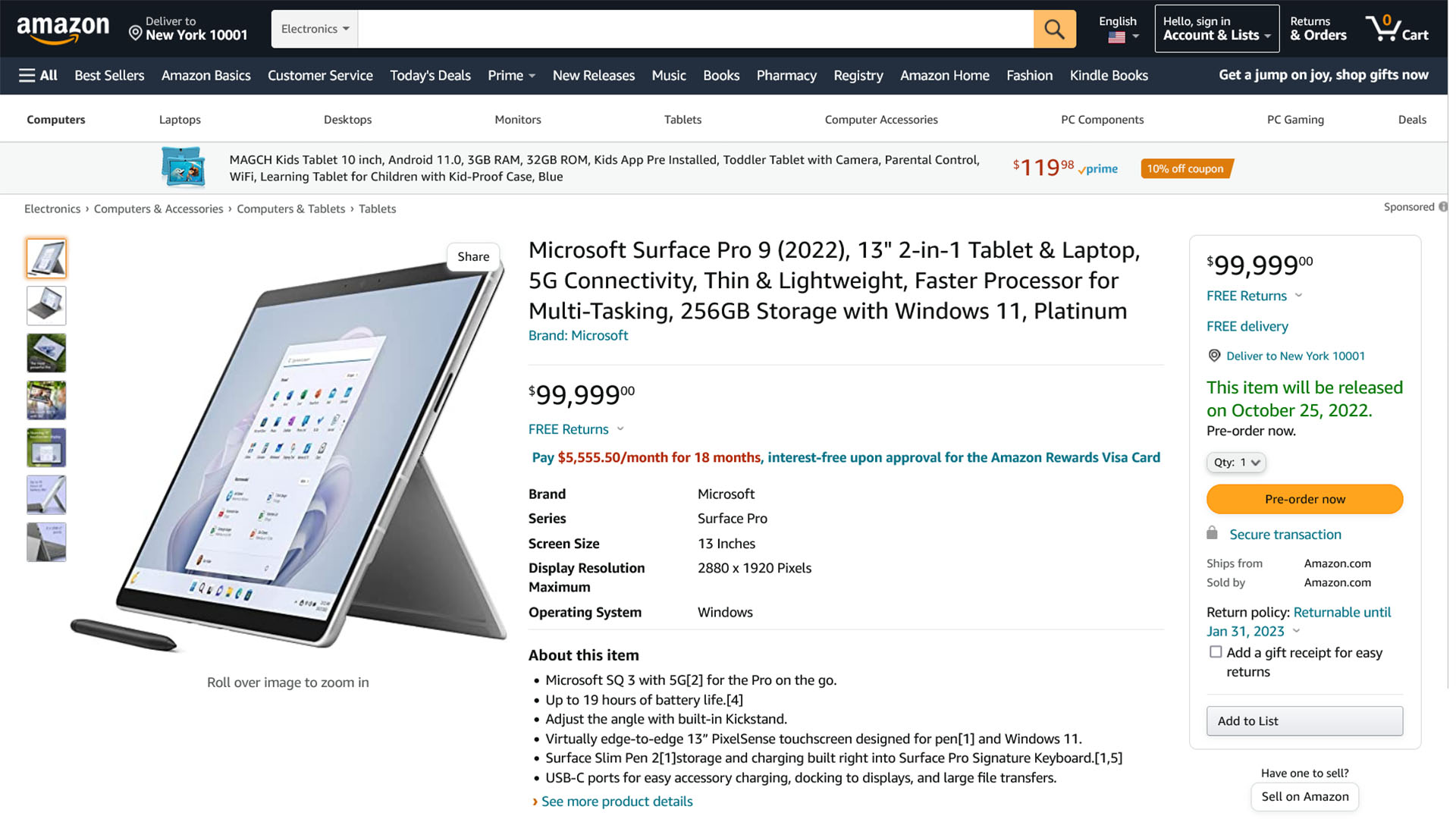 Unlike the previous launches, the Microsoft Surface Pro 9 (2022) is available in two variants – the Intel version and the Microsoft SQ 3 version, which is the cellular version of the model that supports 5G connectivity.
Like its predecessors, even the Surface Pro 9 comes with a built-in kickstand and a virtual 13" edge-to-edge touchscreen display with a detachable Surface Pro Signature Keyboard.
Not just that, Microsoft has also taken care of all the additional I/O ports and connectivity, especially with the USB-C that supports larger file transfer, docking to external displays and charging requirements. While we are on the topic of charging, the Surface Pro 9 supports up to 19 hours of battery life.
Equipped with the Surface Slim Pen 2, working with this feels like you are writing on paper. It feels natural and comfortable without any kinds of restrictions. Additionally, it can be securely stored and it charges itself wirelessly from the keyboard.
The Microsoft Surface Pro 9, albeit getting quite a delayed launch, is everything that the users have been anticipating all this time.
But, is it really worth $99,999.00 as Amazon listed? Well, definitely not!
And, thankfully you won't ever have to worry about such a hefty price point because Microsoft is continually working to release reasonably priced devices that are accessible to most people.
A little insider info again – "The Microsoft Surface Pro 9 (2022) starts from $999.99."