This week we saw that a new color E ink tablet by ONYX BOOX received FCC certification. Nova Air C is now officially launched. Nevertheless, it has arrived earlier than we speculated. This innovative E ink tablet company launched Nova Air last year and with Nova Air C, the company has clearly brought the colored version of Nova Air.
But there are some key differences in both the tablets. BOOX Nova Air is powered by a 1.8 GHz Octa-core processor whereas the BOOX Nova Air C features a 2 GHz Octa-core processor; a slightly powerful CPU to show colors.
Unlike two different color settings in BOOX Nova Air; brightness and temperature, the colored BOOX Nova Air C features only brightness settings. The company names it as MOON light display.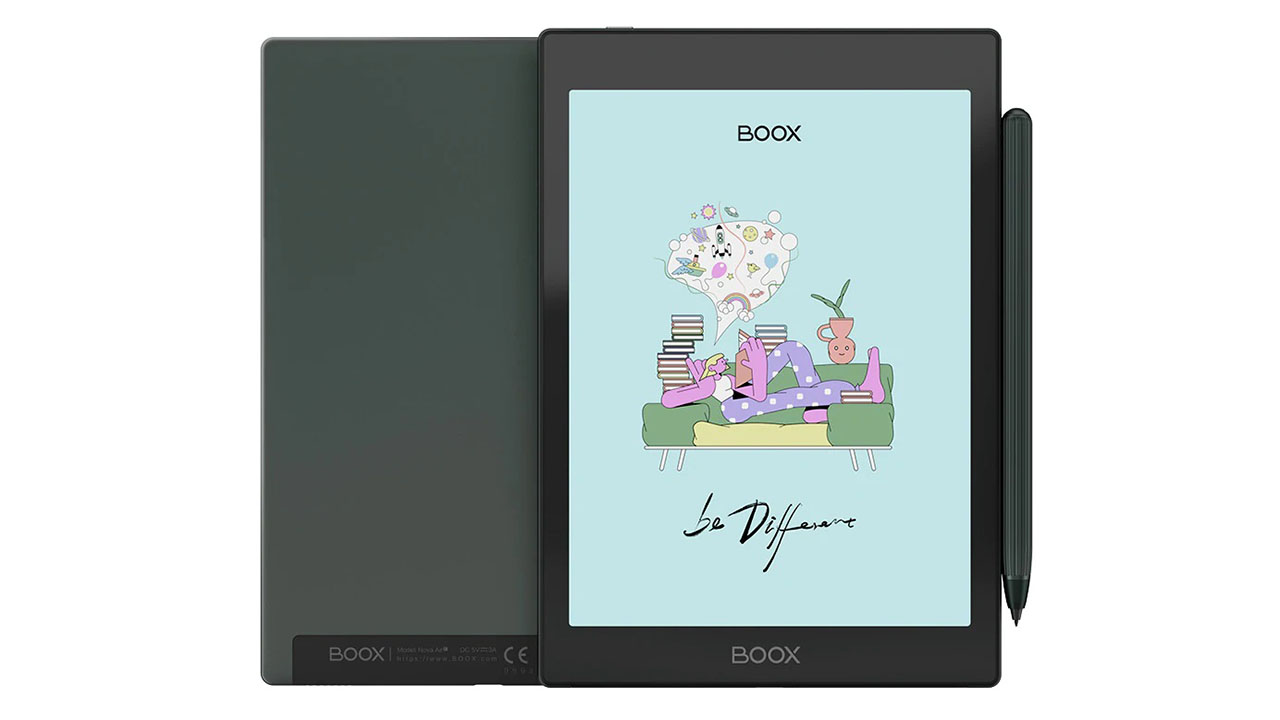 Well, it's fair because temperature settings are somewhat futile in color E-Ink displays. Although E Ink on-cell Kaleido Plus display technology does not just provide additional colors, also it improves monochromatic E Ink display better than E Ink Carta Plus technology. The contrast in black and white mode is 30% higher. So, that's a significant difference when you look at the tablet.
Not just that, on-cell Kaleido Plus tech makes the color contrast 40% higher and offers 15% of color enhancement. That being said, this newest display technology surpasses all display quality features in all aspects. ONYX BOOX has one more color tablet, Nova 3 Color with the same display technology on their E Ink Color tablet portfolio.
BOOX Nova Air C comes with Bluetooth5.0 connectivity. That makes it possible for you to connect it with wireless speakers or headphones to listen to audiobooks. Also, it comes with a USB Type-C port for charging and using an OTG adapter, thereby allowing using different peripheral devices like keyboard and mouse on it.
Unlike Nova Air, BOOX Nova Air C comes with microphone input as well. Not to mention its built-in speakers though.
The tablet features a 7.5-inch display. This is larger than the standard 6-inch eReading tablets. But that makes sense as an E Ink color tablet with a stylus, you're not always going to one-hand read on it. The 6-inch tablets were made for one-hand reading.
Anyways, the display offers 4096 colors. This takes the whole eReading experience to another level, especially for colorful magazines, graphic novels, and editing and reading colorful documents.
It comes with a stylus with 4096 pressure sensitivity levels. That makes taking notes, writing, editing docs, doodling, drawing, and digital art-making more like a natural pen-on-paper experience. BOOX Nova Air C features a 2000 mAh battery that lasts for weeks.
It offers 3 GB RAM, 32 GB internal storage, and cloud storage on different eReading apps. There's one more upgrade on Nova Air with this color tablet; Android 11 operating system.
What's more? BOOX Nova Air C has a two-point touchscreen for a better stylus and eReading experience. Beneath the screen, it comes equipped with a Wacom touch layer for a seamless and smooth touchscreen ever. And for the outer protection, ONYX provides a protective glass over the screen by ASAHI.
ONYX has been setting high bars for tablet computers with E Ink technology. And we are as always going to bring the latest news and information to keep you updated with that. Stay tuned for more news, articles, and product reviews!