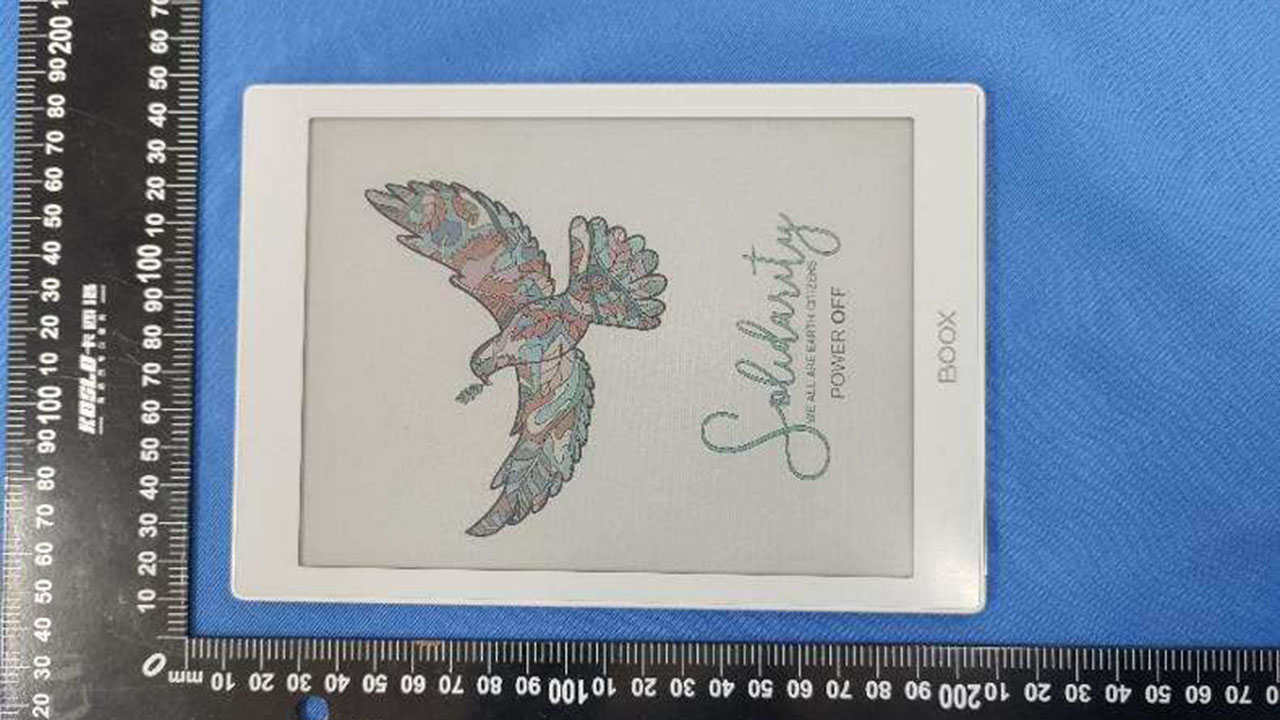 Recently Onyx BOOX Nova Air's newer version Nova Air C has been seen submitted for FCC certification. This means that we can see a new E ink tablet soon in the Onyx Nova Air series. We now have pictures of the tablet, a user manual, and detailed specifications. However, this new Nova Air C's price and the launch date are a mystery.
Onyx BOOX launched the latest Nova Air last year. So, it's interesting to know the key differences you're going to get with its successor. The new tablet has a 7.8-inch display featuring color E ink technology and it offers 1404 x 1872 pixels resolution.
Unlike the predecessor, Onyx BOOX Nova Air C comes with colors. Obviously, the colors are not that vibrant and offer a wide range like LCD and LED displays, they are still a good improvement for monochromatic 16 shades of grey in the current Nova Air tablet.
Display colors are secondary because E ink technology serves the purpose of e-reading. So that being said, colors options are additional. In fact, colors make reading magazines, graphic novels, brochures, comics fun and interesting. The new Onyx BOOX Nova Air C offers 4096 colors.
The tablet runs Android 11 operating system and has 3 GB of RAM. Its new software, 2 GHz Octa-core processor, and RAM make the device run smoothly with pressure-sensitive stylus support. Nova Air C provides 32 GB of onboard storage which is great for any E-ink tablet. However, not to mention eReading App's cloud storage.
It has a USB Type-C port for charging and data transfer with OTG support. This new Nova Air C comes with Bluetooth as well and is equipped with WiFi. You can connect Bluetooth speakers or headphones as audio output. What's more, it also has a mic input.
Nova Air C has a long-lasting battery with 2000 mAh capacity. Its 245 grams light. Well, the features are quite promising and is a good upgrade to the current Onyx BOOX Nova. The current Nova Air is priced at $350. Well, we are anticipating its official launch so that we can know more about its pricing and alternatives of it around its launch time. Stay tuned with us for latest updates!