The Mobile World Congress 2022 is being held in Barcelona, Spain. The event started on 28th February and will end on 3rd March. Lenovo, a Chinese multinational tech company and one of the top Android tablet manufacturers, launches a portfolio of tablets, detachable laptops, and Chromebooks.
Among those computing solutions launched, Lenovo IdeaPad Duet 5i, IdeaPad Duet 3 Chromebook, and Tab M10 Plus are in the spotlight. Other than that, Lenovo also announced IdeaPad Flex 5i and IdeaPad Flex 5 Chromebooks.
For the first time ever Lenovo is bringing Windows-centric tablet features with IdeaPad Duet 5i. It comes with Windows 11 operating system. What's impressive, IdeaPad Duet 5i comes with a Bluetooth-enabled keyboard. It allows you to have a distance between the tab display and keyboard for more comfort and convenience.
You can use the tablet in four different modes:
Laptop mode with keyboard folio attached
Tablet mode with a kickstand
Pen and tablet mode
Simply tablet mode with the detached keyboard.
This Chromebook is ultra-portable due to its lightweight. It has 9.45 mm thickness and its folio cover is made up of recycled material in Stone Blue and Stone Grey colors making the Chromebook even lighter. It features a 12-inch IPS display with 2K resolution.
The display technology is also powered by Dolby Vision and offers 96% DCI-P3 color gamut and 450 nits brightness. With Dolby Atmos immersive sound system and promising display tech, IdeaPad Duet 5i makes for a great hybrid device.
Not to mention its 12th Gen Intel Core i7 processors, WiFi 6, super-fast charging, and improved Infrared cameras.
IdeaPad Duet 3 Chromebook attracts the eye gazes as it is a successor of popular Lenovo Chromebook Duet 10". This slate is powered by Qualcomm Snapdragon 7C Gen 2 processor unlike Intel processors in IdeaPad Duet 5i. Moreover, it's slimmer than Duet 5i with only 7.9 mm thickness.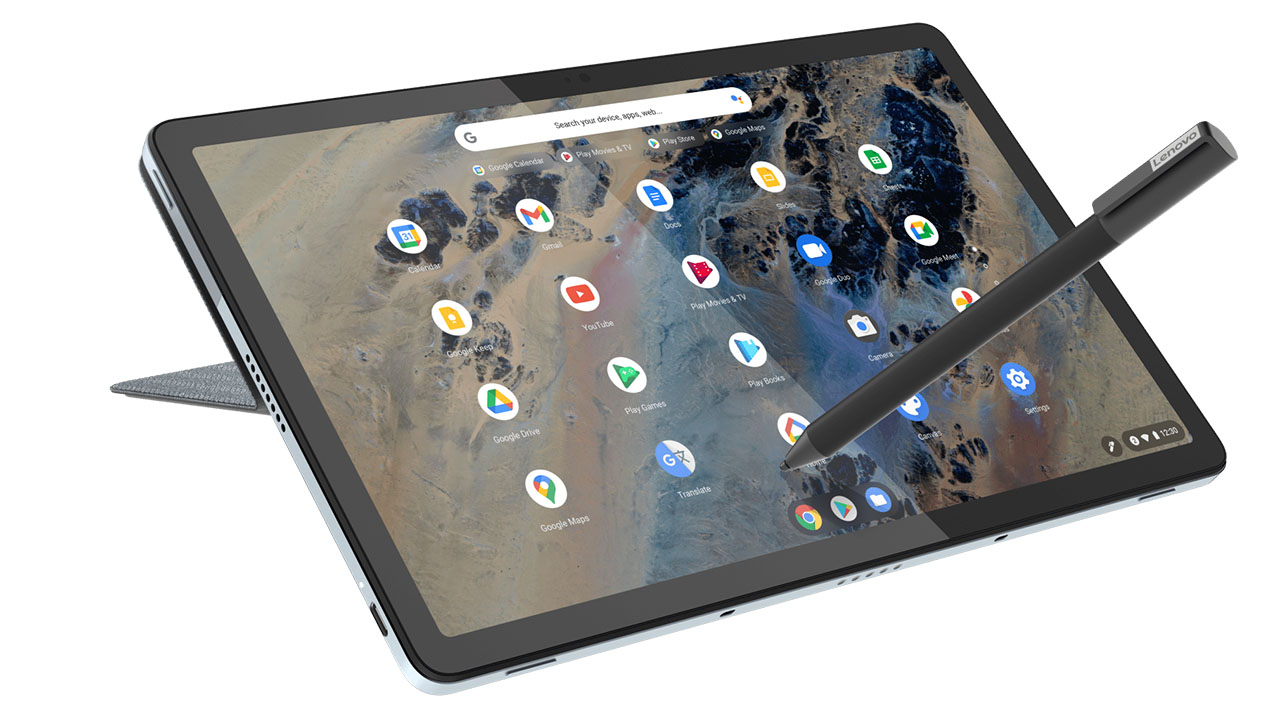 Lenovo Duet 3 Chromebook has an 11-inch screen with an almost bezel-less design. The device has a fanless design unlike other 2-in-1 tablets have for cooling down the system.
This also means that with an efficient processor and fanless design, the battery life is quite long. It can run for 12 hours on a single charge. Nevertheless, it features quick charging so charging up the device is hassle-free.
This Chromebook has an 11-inch display (2K resolution) with TUV certification for the protection against harmful Bluelight. With dual speakers, the sound on it feels great. IdeaPad Duet 3 comes with a comfy keyboard with anti-pry keys and water resistance.
The keyboard can easily be snapped with the tablet. Moreover, it comes with an optional stylus which can be tacked to the slate with a removable clip. All in all, Duet 3 Chromebook offers the benefits of 2-in-1 laptops at a more affordable price. It comes with 2 Type-C ports, kickstand and keyboard folio cover, 5 MP selfie cam, and 8 MP rear cam.
With dual color tones and two different color options, Lenovo M10 Plus 3rd Gen is one of the most high-end tablets by Lenovo. It is powered by a beast-like octa-core processor along with 6 GB RAM and 128 GB storage. The tablet features Android 12 OS and will offer future updates of course.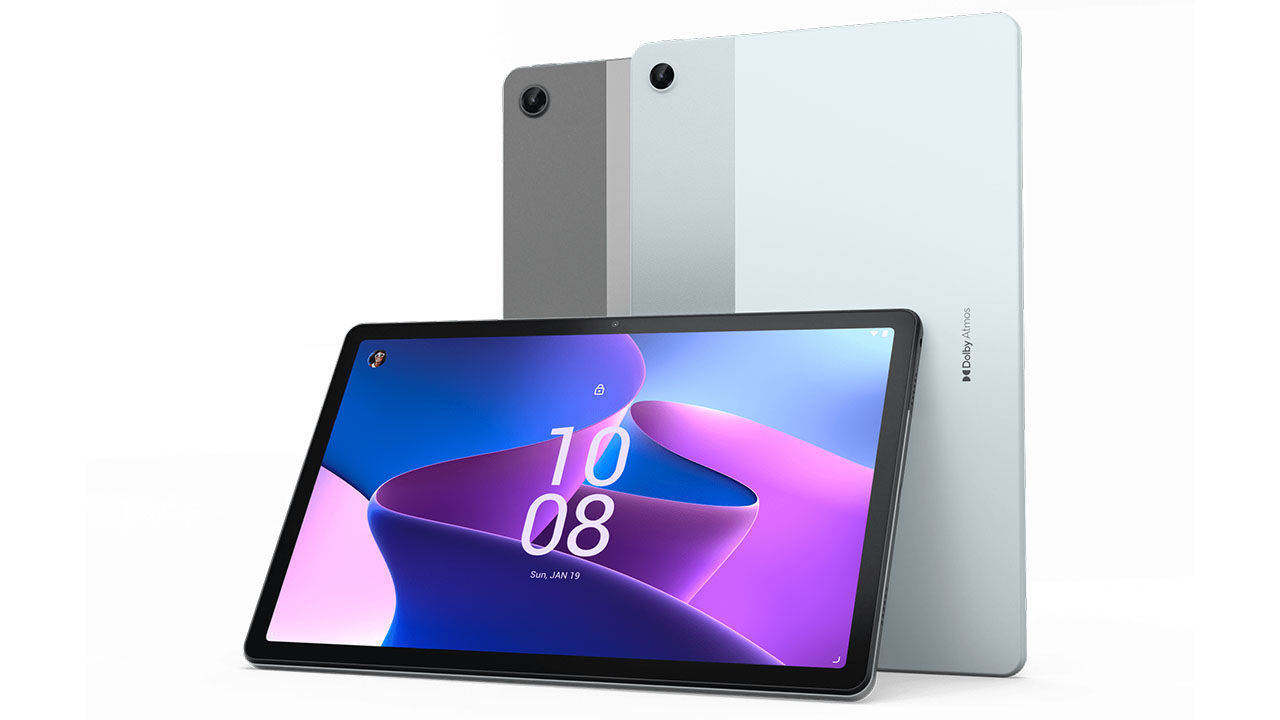 Tab M10 Plus 3rd Gen offers a 10.61-inch IPS LCD display with 2K resolution. Its 85 percent screen-to-body ratio makes for a bezel-less design. With 400 nits of brightness and 1080p resolution on streaming platforms, entertainment is better than ever.
In addition, Tab M10 Plus is certified with TUV protection against Bluelight. It has stunning audio powered by Dolby Atmos with quad speakers.
Lenovo Tab M10 Plus comes with an optional Precision Pen 2 with smart notetaking features. Its pen has impressive 4096 pressure sensitivity levels that help you draw more intricately.
In a nutshell, this 456 grams lightweight tablet is the perfect solution for your on-the-go needs. Moreover, it can be used with the kickstand, keyboard folio, or just with a stylus; making it the best potential Android tablet for a hybrid working lifestyle.