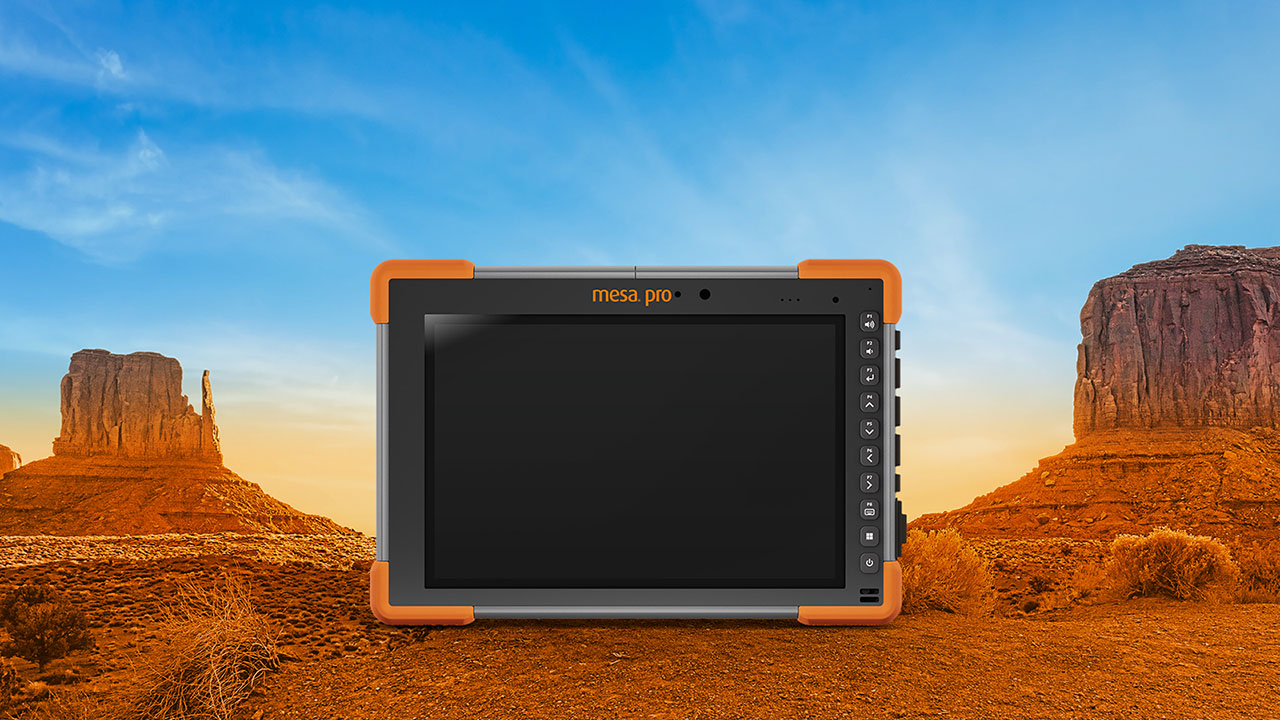 Back in August 2022, Juniper Systems had launched its all-new performance-packed 10-inch Windows rugged tablet – Mesa Pro and it's available now to buy as per latest announcement by the company.
Mesa Pro is built for powerful processing and can operate in the field in any condition. This rugged tablet features a unique and robust design along with an all-new form factor.
This all-new Mesa Pro Rugged Tablet is powered by an 11th Generation Intel Core processor. The device works on Windows 11 operating system and comes packed with a large sunlight-readable display.
Powered by 11th Generation Intel Core processors, it gives users the option to choose from Core i7, i5, and Celeron configurations. Whatever the configuration, a user goes with, he gets matchless computing performance at very affordable pricing.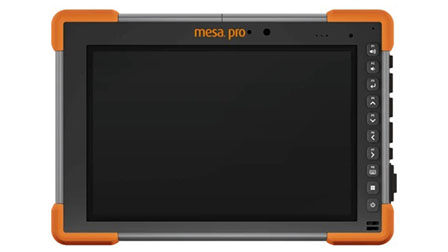 The availability of multiple configuration options enables users to find one that suits their needs and offers seamless performance.
The Mesa Rugged Tablets can effortlessly handle the data collection process during field operations.
By using the tablet, you can click high-res photographs, record field notes, capture a GNSS location, and analyze data.
The tablet is ergonomically designed to ensure maximum efficiency while working. The display of the Mesa Rugged Tablet offers a 7'' long viewing area and is powered by the company's IllumiView technology. Its display is designed to provide users with best-in-class outdoor visibility and clarity.
The Mesa Pro offers various storage options starting at 8GB RAM and 128GB Flash. It's an IP68 and MIL-STD-810H-certified device. This means that it's completely waterproof, dustproof, and shockproof and made for long days on the job. Your work won't be affected even in the extreme temperature, rain, and dirt. Stay productive throughout the day.
The tablet has in-built Intel HD Graphics support to provide a matchless viewing experience without losing pixels. Its 10.1-inch display can show images in 1920×1200 screen resolution. It provides an impressive view and clarity of data, especially in the case of maps, CAD plans, or data capture software.
The Mesa Pro comes with a battery design that uses replaceable 43.2 Whr batteries, 86.4 Whr total if two batteries are in use.
The dual battery helps you work all day long without worrying for battery availability. It enables easy charging when you are outside in the field and also in hot-swapping possibilities, this makes sure users always have a full charged battery handy while working.
Mesa Pro Rugged Tablet houses a robust and long-lasting battery design that lasts for a day on a single charge. The device packs removable 43.2 Whr dual batteries with hot-swapping capabilities.
It has an integrated LED charge indicator that keeps you updated about the battery charging status while batteries are swapped. The device comes packed with a dual-bay battery charger that fast charges the batteries and keeps the tablet working round the clock.
On the connectivity front too, the device features some impressive additions. Mesa Pro Rugged Tablet features a 19V DC power input jack and a 3.5 mm audio jack. Its USB Type-C x1 port can charge up to 60 watts. The tablet is 4G enabled and LTE multi-carrier capable with Wi-Fi 802.11 a/b/g/n/ac and Bluetooth v5.1 support.
Besides the high-end configuration and impressive performance, the device comes with the trust that Juniper carries as a leading player in the rugged hardware industry. With the tablet, you get Juniper's in-house technical support, in-vehicle installation expertise, and demonstration units for trial.