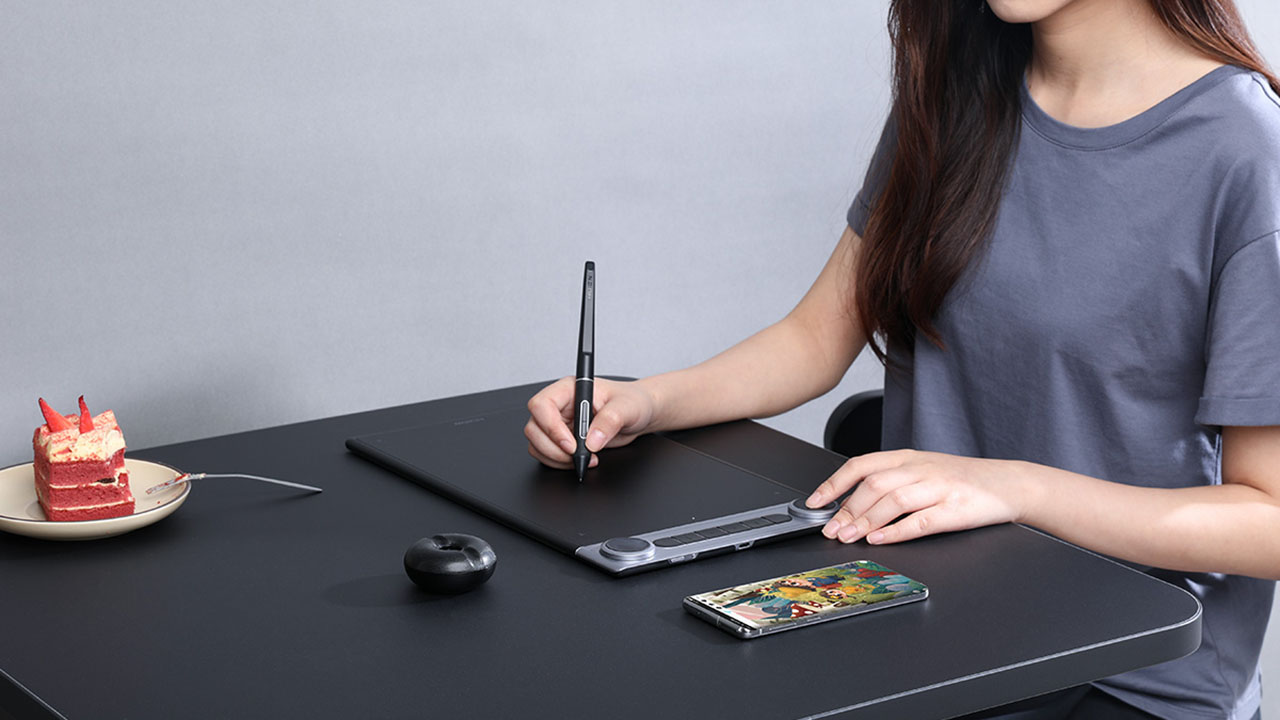 Huion launched a new pen tablet Inspiroy Dial 2 for digital artists. Observers are saying it is an optimized version of Inspiroy Dial Q620M with an optimized design of the dial controller.
A leader in digital drawing tablets in the world, Huion has added one more dial controller to improve the productivity of users and enhance their performance. With a dual dial controller and quick-access Windows Radial Menu, the device now carries double users' efficiency.
Whether it is adjusting the brush size and the volume, undoing, zooming in or out, scrolling, etc., the easily accessible features of the tablet enable users to efficiently run various functions.
The two dial controllers are exceptionally designed to team up with the six-shortcut keys-set to simplify users' workflow and deliver creativity and innovation with excellent perfection.
Let your inspiration flow with PenTech 3.0 and a new panel surface for a pen-on-paper experience. The Huion device sports PenTech 3.0 combined with a new optimized rough paper-like surface that adds to the natural experience you get while drawing or writing on real paper.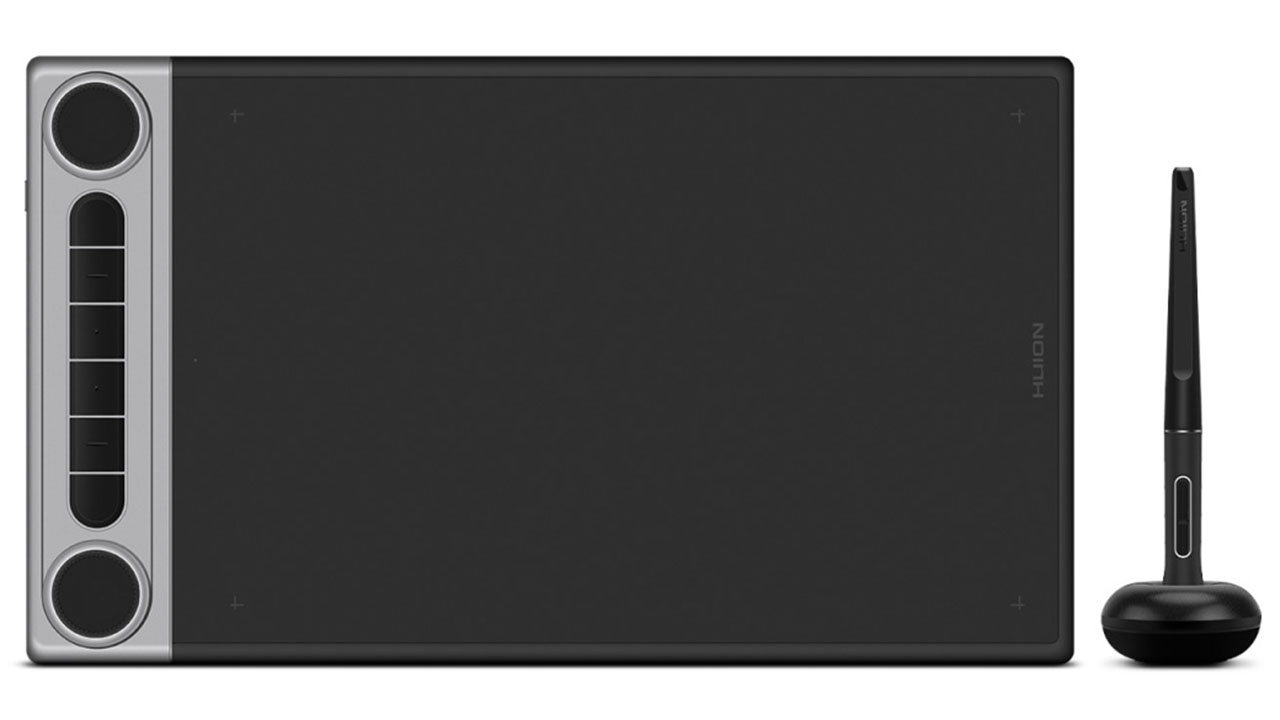 The retraction distance of Pentech 3.0 reduces by 40% and the friction between the nib and the surface is raised by 20% while in use, ensuring exact positioning and stability of the pen nib, producing lines and strokes accurately while drawing.
Supported by passive electromagnetic resonance (EMR), the battery-free technology takes away all your worries about charging it now and then.
The combination of the optimized metta 'rough' paper-like surface along with the PenTech 3.0 gives a feeling of natural writing, using a pen on actual paper, letting you enjoy a superior drawing experience.
With ±60° tilt support, this PenTech tablet featuring pressure sensitivity of 8192 levels and >300PPS report rate, effortlessly captures your imagination with subtle details.
Coming to its connectivity features, Inspiroy Dial 2 drawing tablet offers higher stability and compatibility with Bluetooth 5.0 (both wired and wireless with a range of up to 10 meters).
Bluetooth 5.0 consumes very low power and allows a more steady and faster network transmission speed, along with freedom from messy cables.
However, you also have the choice of a wired connection via a USB-C cable or Bluetooth receiver in case your computer does not have built-in Bluetooth. You can purchase a Bluetooth receiver separately in that case.
With a built-in 1300 mAh large-sized battery with rapid charging support, Inspiroy Dial 2 lets its users 18 continuous hours of usage.
The device is compatible with Windows, ChromeOS, macOS, and Linux, and for phones, it runs comfortably on HarmonyOS and AndroidOS. Additionally, the tablet is supported by various established design and drawing software, like AI, PS, SAI, CDR, etc.
Huion products have successfully made a very impressive market for itself. The Huion fans from across the world are very optimistic about this new launch to explore their creative side. Huion has committed itself to building products that will continue to be innovative, worthwhile, and productive.
With its dual dial controllers, 2 function-switch buttons, and 6 programmable press keys to enhance the performance, Huion's Inspiroy Dial 2 allows quick access to Windows Redial menus and is a perfect combination of technology and aesthetics.
Huion delivers excellent performance and accuracy and offers some of the most stunning features to streamline your workflow through its Inspiroy Dial 2 drawing tablet, leading to an infinite level of creativity and multiplied productivity.
Moreover, its symmetrical design makes it convenient to hold and operate. The press keys and switch buttons are symmetrically aligned up and down on the left side panel, creating a convenient experience for artists.
Also, in the middle of the left side, the USB-C port is conveniently positioned which makes it easy to use when the tablet is rotated.
Inspiroy Dial 2 with elegant lines and round edges, is an 8mm thin body drawing tablet. It is easy to carry and operate while on the go.
The 710 gm lightweight tablet with a working area of 10.5 x 6.56 inches gives a very safe, friendly, and fancy feeling to the owners. Sporting metallic silver color on both rear and front, the tablet looks cool and classy.