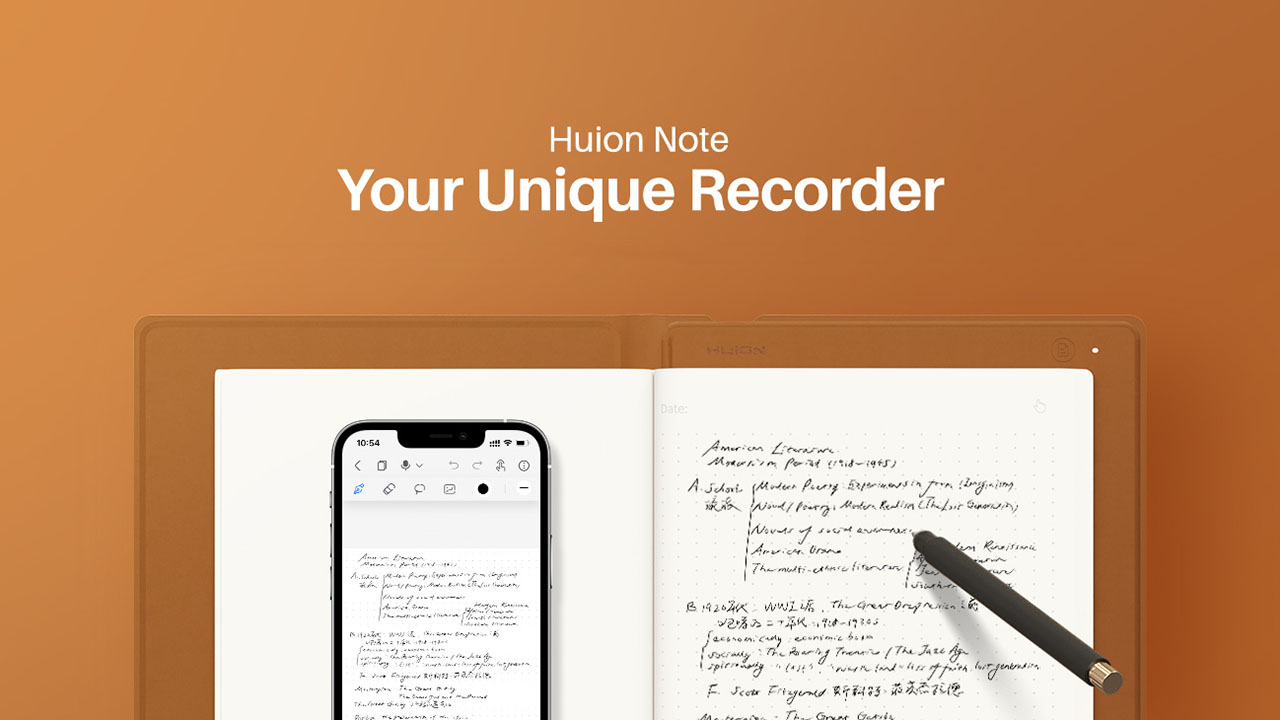 Known in the industry as a designer and manufacturer of pen tablets, pen displays, and applicable accessories, Huion has now ventured into the domain of Note development. On August 31, 2022, the Chinese tech company Huion unveiled its 1st generation of Note X10 writing tablet in Shenzhen, China.
So, what is Huion Note?
If you are using Huion regular pen tablets and pen displays, you will find Huion Note lighter and handy with A5 size and 50 sheets of paper.
Compatible with Windows 7, macOS 10.12, Android 6.0, Harmony 2.0, iOS 11, and their later versions too; the Huion Note is a smart digital notebook that can be used widely across business domains by business persons, professionals, and students.
Moreover, it will be a perfect device for users, always on the go, and an excellent notebook for all meetings.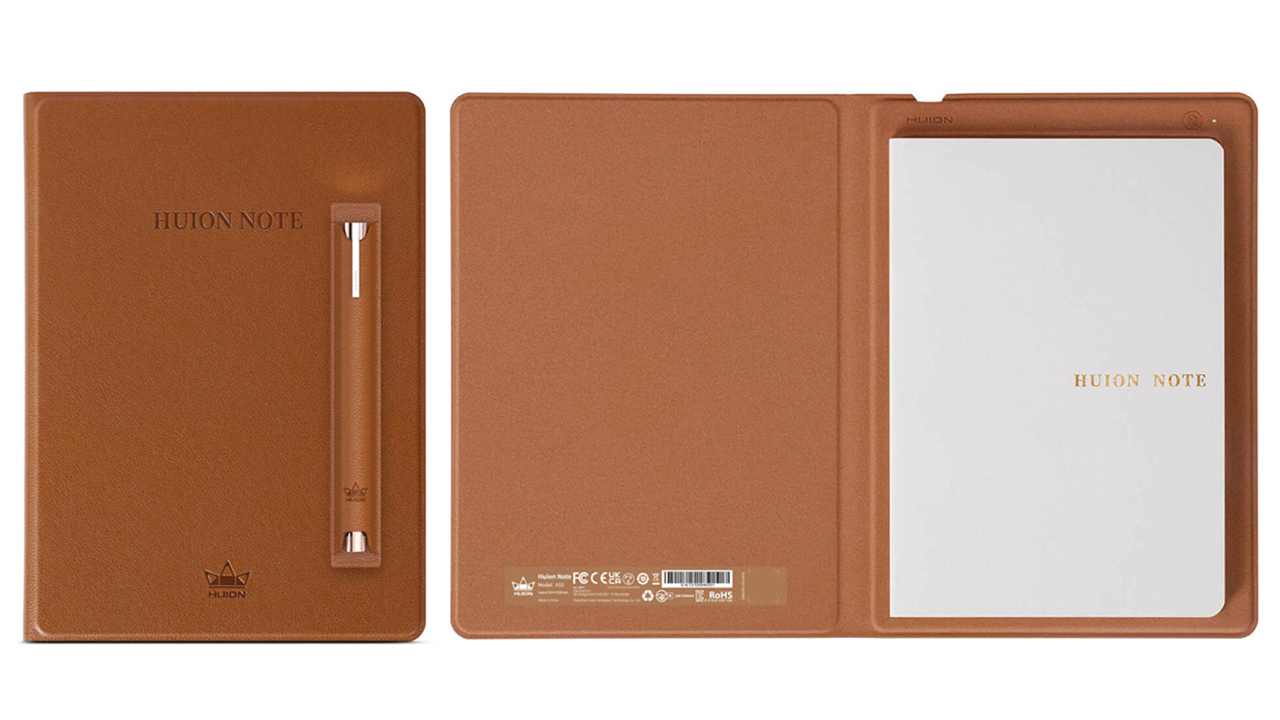 The notebook comes in a simple but very sophisticated design, giving it an elegant appearance. Featuring a very suitable dimension (241 x 178 x 13mm), the device feels protective in its delicate and premium quality PU leather shell.
The 433 gram notebook comes with a working area of 186.9×140.9mm (7.35×5.5inch). It is portable and easily manageable while doing any task from any place.
Huion Notebook comes with a digital pen Huion Scribo 2, powered by PenTech 3.0. The battery-free electromagnetic resonance digital pen is 2nd Gen Huion Scribo by Huion and is useful in reducing retraction distance and is most desirable for assuring more consistent and accurate lines and strokes.
To support different writing needs, Scribo 2 comes with standard ballpoint refills and plastic nibs. Furthermore, Huion Scribo 2 is backed by a resolution of 5080 LPI, pressure sensitivity of 8192 levels, tilt support of ±60°, and a sensing height of 10 -12 mm. This allows the users a fluid and enhanced writing experience.
The smart portable device is expected to improve work efficiency while keeping the traditional method of taking notes intact.
With Bluetooth 5.0 connection, the device provides faster data transfer.
However, if you are thinking of using Huion Note as a pen tablet, then you will need to connect it to a computer. The pen tablet mode is very suitable for brainstorming and sketching on the go.
Some very interesting functions included in the device that may catch your attention are time-synced notes, notes/audio playback simultaneously, adding recordings, and support for merging & splitting notes.
This feature-rich device by Huion is a perfect and very reliable tool for professionals and students alike. Apart from all the features of synchronizing notes and paintings for various personal and professional purposes, Huion Note also allows you to record the audio while taking notes, a perfect tool to meet your note-taking requirements.
Additionally, the Huion Note app also features various editing tools, that help you re-edit your copies, highlight the key points and store them for future use.
These features can be of great help when writing minutes of meeting and taking notes in schools or universities. Therefore, this notebook from Huion is an ideal device if you have to do a lot of writing notes, enabling users easy multi-tasking jobs.
Moreover, the 1300mAh battery support gives long battery life of 18 hours to the device. It is convenient for people who require to take notes or who feel like sketching anytime, and from anywhere.
In simple words, Huion Note is a unique recorder that makes all types of office management tasks much easier and more accessible.
It enables, not only writing but also synchronizing across tasks, document handling, offline storage, one-click sharing, and more. In a way, it is going to transform the way the new generation of notebooks is functioning.