Geneq is a widely popular company for producing reliable workforce tablets. With the latest SXTab RTK launch, they have made significant improvements to meet each industry's latest standards.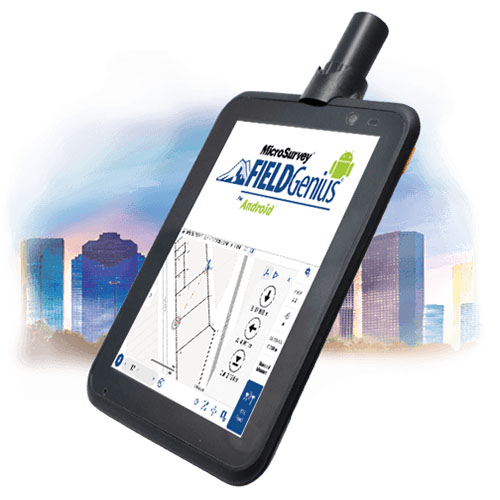 The SXTab has truly made an impact in the tablet computing space, and it's form-factor and design re-define rugged mobility.
Geneq has made some remarkable adjustments to the previous models and delivered one of the most responsive rugged tablets.
Geneq also mentions that these rugged tablets can receive RTK corrections, which have a huge upside for accuracy.
As SXTab RTK is an outdoor professional tablet, it is IP 65 certified, and it is proven to endure some of the harshest weather conditions. On-field workers can even attach an internal antenna by using a clamp adapter, and it can reduce a lot of external interferences.
One of the main features that will help professionals is a series of communication modules. As the rugged tablet comes with a GPS module, one can stay connected by incorporating an external 4G modem for break-free lightning fast internet connection. To read and send messages, the SXTab features a sunlight-readable display. To make it easy to carry outdoors, Geneq provides a fixed hand strap.
The tablet's capabilities go beyond communication and connectivity systems. Video capture is also possible with SXTab, and the VGA resolution makes it possible to get clear images. It also comes with a front camera, which can help in maintaining communication lines at all times. The LCD is a good addition to the rugged tablet, and it improves battery efficiency.
The touch screen comes with 5 points capacitive touch, and one even uses this tablet without removing their gloves. The internals seems to support productive tasks and other professionally demanding onsite work. Geneq provides some essential accessories such as wall charger, connection cables, and pole attachment to provide a smooth workflow in different environments.
For manufacturing and inventory management, the SXTab provides many peripherals, from the electronic compass to barometer sensors. One can even add the Barcode scanner to fast-track processing operations. These operations' performance is at a high level, all thanks to the quad-core processor and that 3GB RAM slot. The user interface is of Android 7.0, so it is likely to see fewer applications.
The tablet offers a good 16GB storage space for data downloads and transfers, which can be upgraded to 64GB by using an SD slot. The input interface for the SXTab RTK emphasizes the USB 2.0 for its compatibility and speed. It also combines with power pins for the bracket and SIM card slot to elevate the professional user experience.
The mechanical and environmental risks are critical to consider when buying rugged tablets. So Geneq provides the extreme conditions at which the SXTab RTK can operate. One should look at operating and storage temperature to stay away from system crashes and failures.
In terms of battery life, the rugged computing devices come with rechargeable batteries with 6200mAh capacity. With firmware and other system updates, the tablet can extend its battery life by removing unnecessary background applications.
The 8" tablet can survive multiple tests out in the field, but it is important to note that it needs proper protection and care while handling. By adding some new attachments launched by Geneq, the SXTab RTK can be made an all-in-one solution for collecting software and data at an ultra-competitive price.