Gaomon has always brought new and advanced technology in the shape of Pen Tablets and Pen Displays. It has again recently launched the impressive M1230 Pen Tablet. Let us check out its sophisticated features and specifications.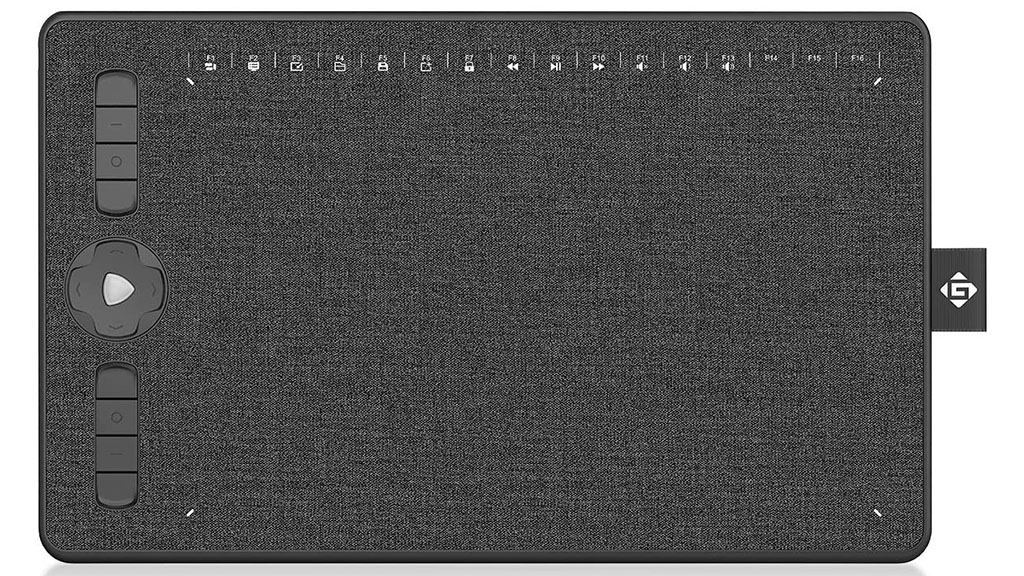 Outlook and Styling
Designed to aid in every kind of creative aspirations, Gaomon M1230 has it all that will make it the best choice for all. It is crafted sleek and is very light in weight to keep the convenience quotient high to make the device more effective.
It is just 7.5mm in thickness and weighs 510g. It has all that makes it your perfect companion. Gaomon M1230 body is made of ABS plastic which offers high durability and protects the pen tablet against any possible scratches and marks. ABS plastic is also known to be environmentally friendly.
The pen tablet by Gaomon looks very stylish, thanks to its sleek framing and modeling. You will fall for "its denim look-alike texture". It comes with a narrow bezel and the edges are round.
The convenience of Shortcut Keys
There are 42 shortcut keys placed aesthetically on the panel. They empower the user with 42 different types of shortcut functions to make the whole experience more rewarding and comfortable.
With the driver installed, Gaomon M1230 allows a more engaging and immersive experience with users able to perform multiple functions by just pressing the soft keys. The keys that are placed on the upper side of the panel serve as multimedia keys by default that can be programmed with the installed driver.
Stylus and Creative Aspects
Being a pen tablet, the most important thing to look for is how it performs as a drawing and creative platform. Here, Gaomon M1230 will not give you any chance to complain. 8192 level of pressure sensitivity makes it the most sensitive pen tablet to detect and capture every single stroke and line to provide maximum accuracy.
≥266PPS Report rate is just amazing and helps to establish the perfect sync of the pen nib with the screen surface, to give the most natural drawing experience with minimum lag. It comes with AP32 that provides for a complete pen-on-paper kind of experience while interacting with the panel surface. It is built on the latest battery-free technology and supports ±60° tilt support.
Connectivity and Compatibility
You can easily connect M1230 with your tablet or mobile via the reversible Type-C port. And to enhance the stability and speed of transfer, you can connect it to an OTG Adaptor. In the PC Mode, the working area is 258.4 x 161.5mm while in the phone mode, it is 161.5 x 90.8mm.
M1230 is compatible with android, macOS, and Windows and also supports almost all the latest graphic and drawing software.
You can connect it to your phone, PC, or other computing devices supported by a compatible platform and enjoy a better and improved drawing experience. But don't let yourself believe that your possibilities with M1230 end with just drawing and sketching. You can use it for multiple other types of creative engagements like e-signing, graphics design, calligraphy, and cloth designing.
On purchase of the M1230 Pen Tablet, you will get the stylus, AP32 Pen inclusive, along with a pen clip and 8 pen nibs.
Gaomon has proven its worth in the past by releasing a useful and performance-based line of products that have been loved for their features and specifications. And another winning factor for Gaomon products is their high affordability compared to the other competitors. M1230 is no exception in this regard and will leave you surprised with its effortless and oriented performance.