Looking for a drawing tablet? Check out the best black friday drawing tablet deals of 2022 and save a lot on Wacom, Huion, XP-Pen, Gaomon, Parblo, Xencelabs and more graphics tablets.
Black Friday is that time of the year when people are eager to make the most of all the interesting deals that companies provide on the purchase of different products.
So, if you have plans of buying a good and quality-wise superior drawing tablet that can serve the purpose, please look for the exciting offers and deals that are already available for early online purchase.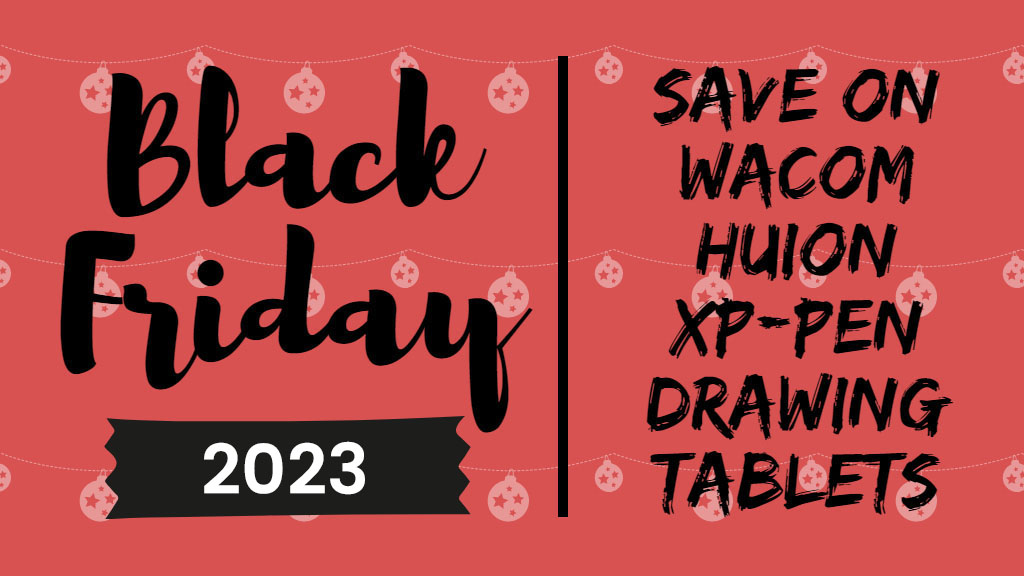 Many worthy drawing tablet manufacturers have already started providing striking discounts on their product range. So, whether going for a new one or upgrading the existing tablet, please go through the deals properly and select the most suitable product to make the most of the purchase.
Drawing tablets are of varying types and also belong to different price ranges depending on their features and specification. Based on their needs and purpose, buyers can select between Pen tablets, pen displays, or Standalone pen tablets.
Black Friday Drawing Tablet Deals 2022

Save 30% on Huion Kamvas Pro 16
Access All Huion Black Friday Deals Here
Save 35% on Huion Inspiroy H640P
Save 36% on Huion Inspiroy H1060P
Save 23% on Huion Kamvas 12
Save $30 on Huion Inspiroy Keydial KD200
Save $33 on Huion Inspiroy Dial Q620M
Save up to 40% on XP-Pen Drawing Tablets
Check Deals Here
Wacom One
Save 38%
Wacom MobileStudio Pro 16 (2nd Gen)
Save $800
In this write-up, we will be discussing all the types of drawing tablets to make it easier for readers to make their choices. Also, we will throw light on the prime leaders in terms of drawing tablet manufacturers who have successfully made a significant impact on the global digital market.
Types of Drawing Tablets
To identify the best deals on drawing tablets for Black Friday purchase, it is crucial to have an idea about the different types of drawing tablets that are available in the market. Below, the attempt is to analyze and point out the different variations of drawing tablets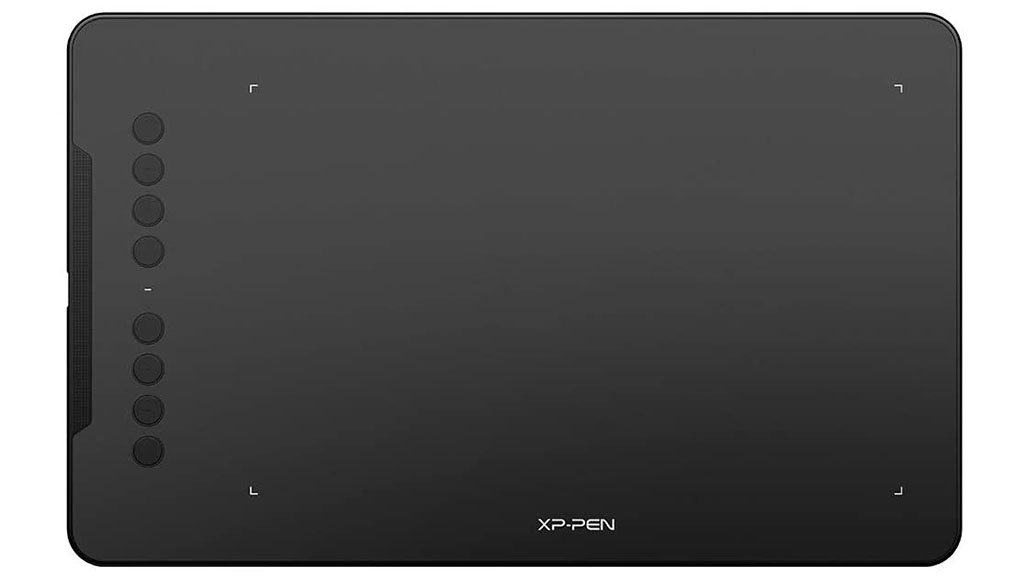 Pen tablets are very useful for those involved in some kind of an artistically inclined job. They are electronic tablets meant specifically for drawing purposes with the help of the accompanying digital pen with great pressure sensitivity.
Users can easily connect pen tablets to a computer with the help of a USB Cable. The tablet and pen combine to draw, paint, and create and the results are seen on the computer screen. Everything that is written or drawn on the flat surface of the tablet with the help of the stylus gets accurately reflected.
This type of tablet is perfect for taking notes and jotting down important points of a meeting or a conference. Ideal due to the simplicity of operation and light and compact designing, it is a perfect digital notebook or drawing canvas that can fulfill all the basic tasks.
Today, there are various types of pen tablets available in the market from several reliable brands. The biggest plus point of this type of tablet is that they are highly affordable. So, be it for a student who needs to jot down vigorous notes or for a creatively inclined professional, pen tablets can sure be a good and reasonable option.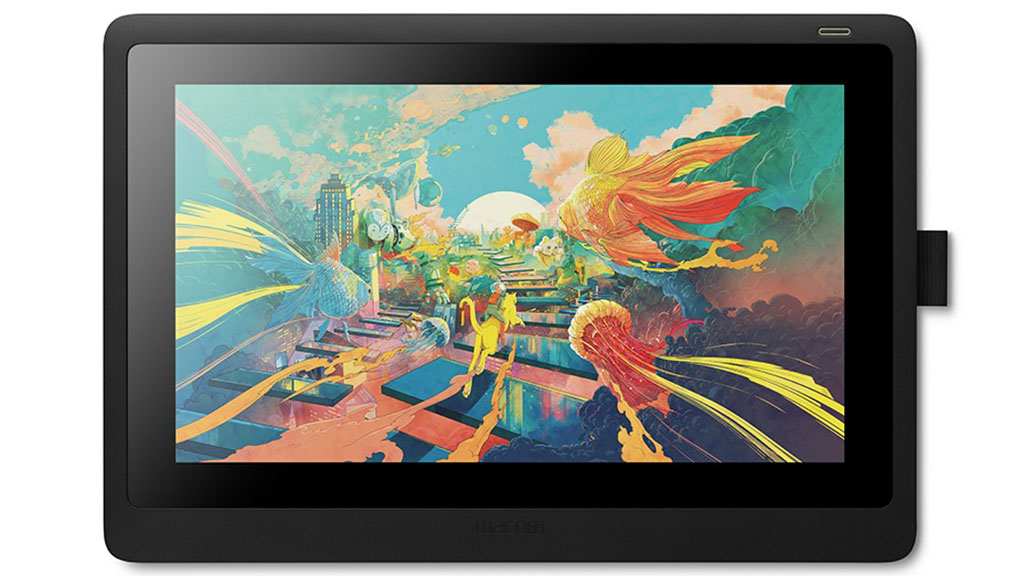 Pen Displays are tablets with a proper display screen of their own that makes the usage both very useful and convenient. The first winning point of Pen Display tablet is that the level of interaction for the user while working on this type of tablet is very direct and responsive.
Users can very easily get used to working on them as the display is a part of the device itself and can be created and displayed on it. Working on a pen display is a more fulfilling and complete experience for users.
With direct and interactive display, the tablets are ideal for drawing, sketching, writing, and taking notes, and other important creative jobs. The stylus of the tablets makes for the perfect companion and represents all that is in the mind of the users on the bright, vibrant screen.
This type of tablet comes with a high-pressure sensitivity digital pen that also features other rich aspects to live up to the expectations of artists. The market is flooded with competitive products, each featuring different specifications, but the overall functioning and operation remain same. Thus, if you are looking for a tablet that can act as the perfect canvas for all your stored thoughts, go for Pen Display.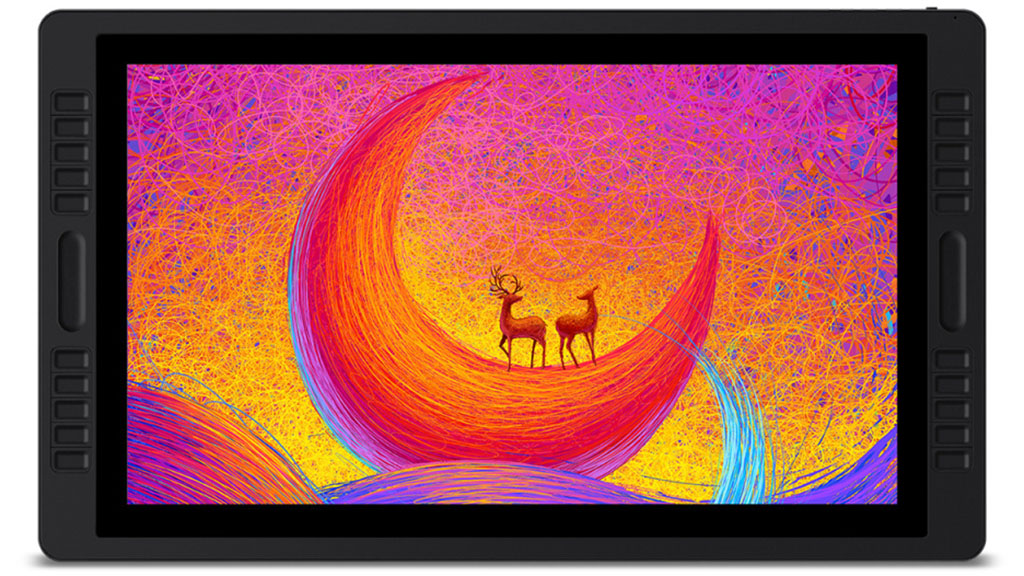 As the name suggests, Standalone Drawing Tablets do not need to connect to a computer but can perform all by themselves. They are in-built computer drawing tablets that prove to be of the highest utility for digitally creative professionals. They can be easily carried along, unlike the display tablets, and thus lets creativity flow without any limitations.
It can be rightly said that this type of tablet combines the features of a computer and a tablet to make the users make the most of it. They combine the power of a computer with the compactness of a tablet. Standalone drawing tablets embraces all the important specification and features to make them great creative gadgets.
With so much goodness and richness in terms of technology, this type of tablet is bound to be on the higher side so far as the pricing is concerned. They provide for a complete and whole artistic experience without any kind of compromise and adjustments.
They are alone sufficient to perform all the artistic tasks and jobs that can raise the bar of excellence higher. They can be correctly described as drawing tablets with a display that comes with in-built computer abilities and hardware.
Top 3 Best Drawing Tablet Brands
Wacom is a big name when it comes to drawing tablets. This Japanese company has successfully launched worthwhile products in the form of pen display, pen tablets, drawing tablets over the years and the portfolio consists of other impressive releases pen computers, smart pads, and stylus.
It has found a strong foothold in the global market and has always impressed its customers with its breathtaking products that have added more niche and class to digital creativity. As the company which commits to "provide cutting-edge digital ink solutions for a wide range of partners using and producing smartphones, tablets, and digital stationery", Wacom is for sure a prime player in the global digital market with a wide range of products for everyone to choose from according to their need and budget.
The products from Wacom are always hot with the creatively inclined professionals and artists and drawing and designing was never more rewarding before. So if you are planning to buy a drawing tablet, do look at the Wacom products and you may end up making the best purchase in terms of performance and features. As the company rightly asserts that they aim to provide all with tablet-based solutions that can "create amazing digital masterpieces".
From pen tablets to pen display to pen computers to the LED light pad, think it and Huion has it all to its credit. To enable users to realize their inner creative ideas and concepts, the company is always in an endeavor to present better and technologically advance tablets to its over-impressed customers to help them stay ahead of time.
"Bear User Request in Mind, Encourage User Involvement and Fulfill Targets with User-oriented Thoughts"- is the main motto that the company abides by. If one goes through the impressive range of products from Huion, it will be easy to assess that there is something for everyone.
From the most ambitious and creatively inclined professional and artists, who are always in the quest for giving birth to new creations to the students and children, you can find something for all. More impressive and fulfilling is the high-quality performance and advanced technologies that have made the products stand out and prove their importance.
So, it will be very safe to say that Huion is for sure one of the best drawing tablet brands. The tablets are handy, compact, and ergonomically designed and are loaded with features and power to let the users set fresh goals for themselves.
Another big name in terms of best drawing tablet brands that need a special mention here is XP-Pen. For those who have already used XP-Pen tablets, not much needs to be said. But for them who have not yet taken the pleasure of presenting themselves with the technological elegance, you are missing something.
XP-Pen is the name to trust most when it comes to buying wonderfully performing graphics tablets, or display monitors, or stylus and the list goes on. The company has, with its superior quality products that assure flawless performance, within a very short period, carved a niche for itself in the competitive computing world.
Its products have proven their credibility and now XP-Pen is a symbol of trust and confidence. It is the result of extensive research and the never-ending zeal to bring innovation and advancement, that the company now has a range of impressive and over satisfying product range that has won millions of hearts.
Creativity is Infinite and this is what the company tries to make possible with its breathtaking products that deliver the best to attain all. Be it digital drawing, or designing or editing, the XP-Pen tablets are masters in efficiently managing all of it.
The End Note
After going through all the above information and facts about drawing tablets and their different brands, the readers must have by now made up their minds about what to buy and which brand to go for.
Some may indeed find the Huion products ideal while for some, XP-Pen drawing tablets are the best solutions while again for others it is the Wacom tablets that outshine all others. Preferences will vary depending on personal needs and budget.
But it is safe to say that all the above-discussed drawing tablet brands are good and have proven their credibility over time. You can go for any of the brands and be satisfied with the final product.
Do check for the already on super saving deals that these companies have released online to attract more and more buyers and present them with the best buys. Wacom has already announced interesting offers and deals and so has Huion and XP-Pen.
So, this year, make the most of the Black Friday Drawing Tablets Deals 2022 and also make staying home both safe and exciting.