The Artist 22 (2nd Generation) is a pen display tablet that offers drawing and graphic solutions. XP-Pen stepped up their game in providing a slim and big drawing surface tablet that does everything an artist needs at an affordable price.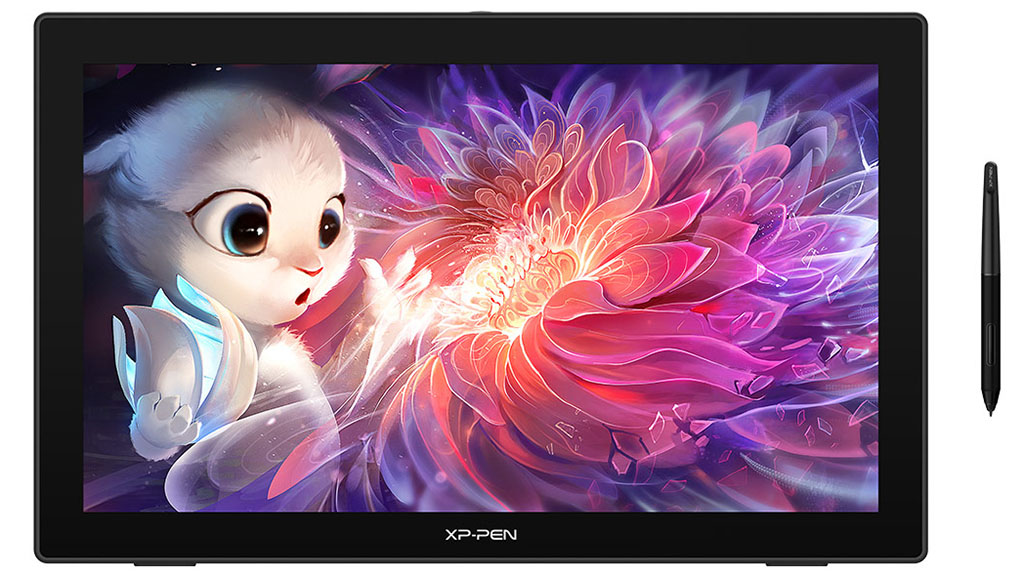 With the second generation, graphic designers worldwide get to witness and enjoy the advanced stylus and other processing features that are super-detailed and can adjust to any smart device.
The design aesthetics of Artist 22 (2nd Generation) is just breathtaking. Pictures and drawings look stunning on the 21.5" display. The 1080p resolution majorly contributes the accuracy and vibrant colors.
Artists can develop several imaginative ways of implementing extreme display quality and features. Still, the ones that will deliver high satisfaction to users are Adobe RGB and sRGB color accuracy. With 90% Adobe RGB and 122% sRGB, the colors are appropriately saturated, making them hyper-realistic.
Drawing tablets often take time to blend into your workstation, but with Artist 22 (2nd Generation), you will enhance your existing workflow and unleash those creative juices right from the start. Having a multi-way USB connection, users can make fast connections with iMac, MacBook, or other Windows computers without additional adapter.
The tablet surface is more inclined to drawing and editing, but you can also use it to play games and listen to your favorite music. It is even compatible with gaming consoles, for example – switch players can enjoy a bigger screen while playing their best-loved title.
In terms of feasibility, every passionate artist would appreciate the pre-installed Anti-glare screen protector and adjustable stand. XP-Pen focused on such minor adjustments to provide the best overall user experience.
The real start to any digital drawing experience begins with a stylus, and Artist 22 (2nd Generation) has shown some incredible features that simplify initial drawing steps. The PA6 stylus supports a tilt function that can easily read up to 60 degrees.
The pressure sensitivity levels and precise cursor positioning are the two most important factors for creating perfect strokes and seamless shading. Artist 22 (2nd Generation) uses the bigger screen to display every small detail exquisitely.
In this 2nd generation model, XP-Pen extensively focused on user experience, and they made it possible by considering small issues such as cable management and viewing angles. The detachable back cover helps in protecting the cables and keeps your workstation clutter-free. As they always say – small details make a large difference in the final product.
With the Artist 22 (2nd Generation), creators can reach new detail levels while working on their favorite characters and bringing them back to life. The tablet is adaptable to any drawing monitor, so users have freedom, precision, and accuracy to explore new dimensions of digital art.
Apart from these, the one that makes the tablet stand out is the 8ms response time. It provides a paper-like feel but only with a much better presentation.
Inspiration doesn't strike so often, but you have to grab it as quickly as possible when it does. That is where XP-Pen comes in and makes your life easier. Without using cables or any extra accessories, users can let their inspiration flow onto the screen with a battery-free stylus.
It is compatible with a wide range of systems across different platforms to transform their files from one to another effortlessly. The only thing to look out for is the express keys. In this 2nd gen model, they are absent, but the updated drivers seem to make the interface a lot better.