XP-Pen has introduced Artist Pro 16 and Artist 24 as its new pen displays. The former comes as the company's first-ever pen display with its new X3 smart chip powered stylus. Artist 24, on the other hand, boasts of a large 23.8-inch display with up to 90 degrees of tilt angle.
Both the new pen displays by XP-Pen cater to different use cases. Their price points reflect the same. While the Artist Pro 16 is available for $382.49, the Artist 24 will retail for $679.99.
Since both the pen displays are new releases, XP-Pen is offering a "16th Anniversary Deal!" on the products. As part of the deal, buyers can avail of free shipping on the pen displays, along with an 18-month warranty.
In addition, buyers of Artist Pro 16 and Artist 24 are also eligible for a free drawing software redemption and a free trial of ExplainEverything for 3 months, worth $20.99, as part of the celebratory deal.
Here is a look at what the two new pen displays by XP-Pen offer.
XP-Pen Artist Pro 16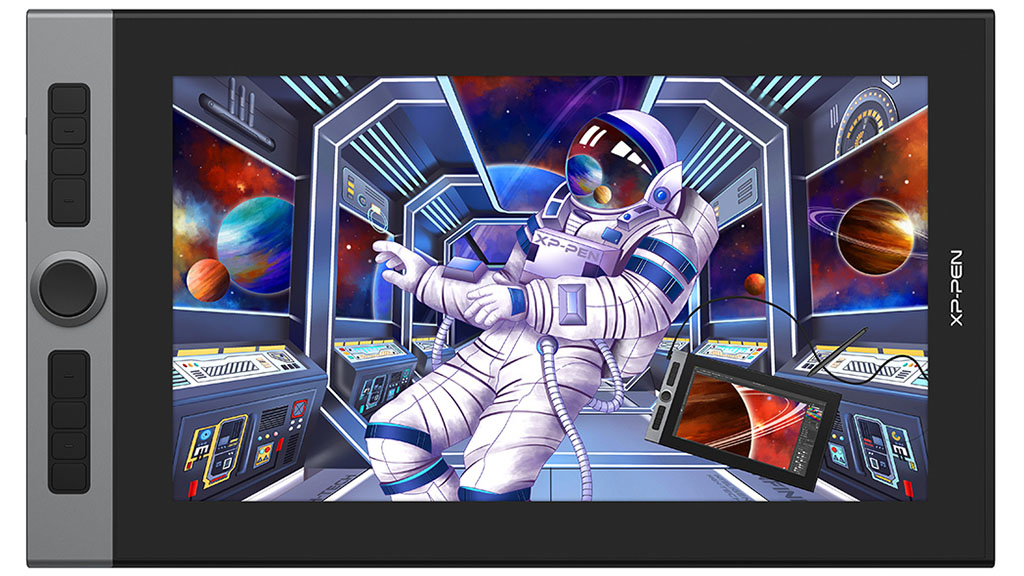 The Artist Pro 16 features a 15.4-inch pen display with a 1920 x 1080 pixels resolution, 99% Adobe RGB, 94% NTSC and 133% sRGB colour gamut and a 16:9 aspect ratio. The display comes with complete lamination on top and can tilt up to a 60-degree angle.
The display is compatible with Windows 7/8/10, Mac OS X 10.10 (or later), Chrome OS 88 (or later) and Linux OS. The device measures 443.27 x 256.45 x 9 mm. It features a USB-C connectivity option and support for the company's X3 Elite Plus stylus.
The X3 Elite Plus stylus by XP-Pen is a part of a new technology in the form of the X3 smart chip. The company claims that the smart chip will "dramatically upgrade the performance and structure" of its stylus.
This will further enable it to "run like an artificial brain" and deliver the most true-to-life experience possible.
XP-Pen Artist 24
Artist 24 is the more premium offering among the two new pen displays by XP-Pen. It comes with a larger 23.8-inch screen size with a 2560 × 1440 display resolution, 90% NTSC, 94% Adobe RGB and 127% sRGB colour gamut.
It sports a total of 5 physical buttons and comes with an adjustable stand that can be tilted from 16 to 90-degree angles. Artists 24 comes with support for Windows 7/8/10, Mac OS X 10.10 (or later), Chrome OS 88 (or later) and Linux OS.
There are four connectivity ports on the device, including one USB-C, one HDMI, one DC-IN and one for headphones. There is also a battery-free stylus within the box.
Artists 24 measures 590 × 361 × 34 mm and offers an active area of 526.85 × 296.35 mm.