Artist 12 Pro graphics display tablet from XP-Pen can be rightfully described as the new digital canvas meant for portraying all creative ideas with great vivacity. With features that support powerful imaginations, it offers both high-end performance and ease of operation.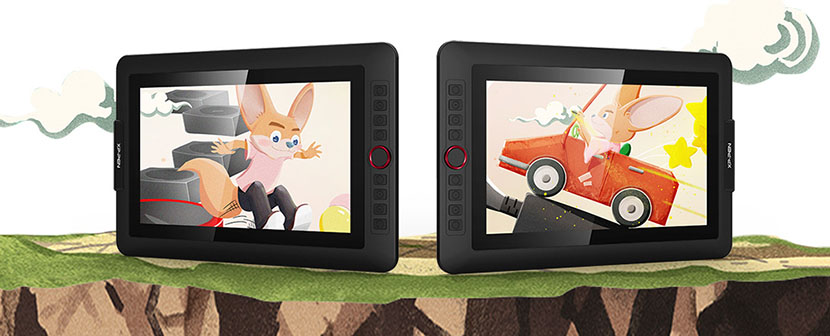 About the Screen and Display
Its screen area is 11.6 inch, with 1920×1080 FHD display resolution that makes it just what is needed for perfect and vivid graphical representations. Enjoy drawing, sketching and doodling in this extremely portable device that reflects 72% NTSC Color Gamut. The Artist 12 Pro's completely laminated IPS display enables 178-degree viewing angle with 1920*1080 high resolutions.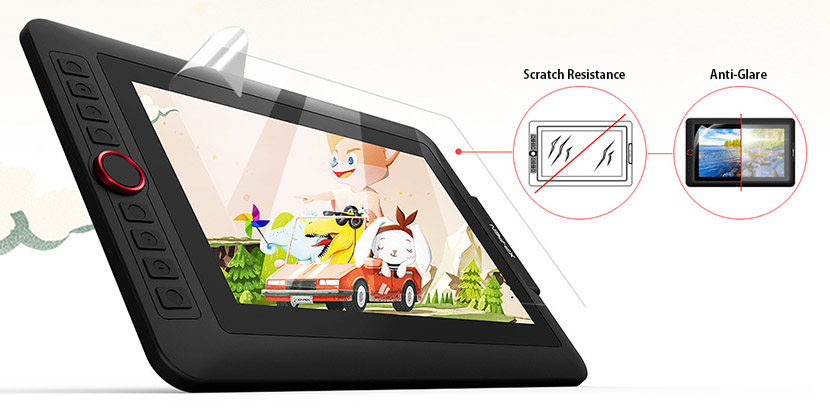 Thus working on the screen is smooth with the cursor appearing exactly at needed place, thereby cutting on unnecessary difficulty. Fully laminated technology makes fine integration of the screen with the glass possible, thereby leaving no chance of any dissatisfaction.
Accuracy and Comfort
The level of accuracy that this tablet assures can be understood from the simple fact that it offers up to 8,192 levels of pressure sensitivity. Thus, the overall fluidity is strikingly natural. Further, to ensure comfort for eyes, it comes with anti-glare optical film that is replaceable, that is both highly transparent and scratch resistant.
Design
There is a red color dial interface in the right side that facilitates smooth workflow. It is programmable to give a personal touch to creations and is very comfortable to use. It is very handy thereby giving the user better control and enables smoother movement across the screen.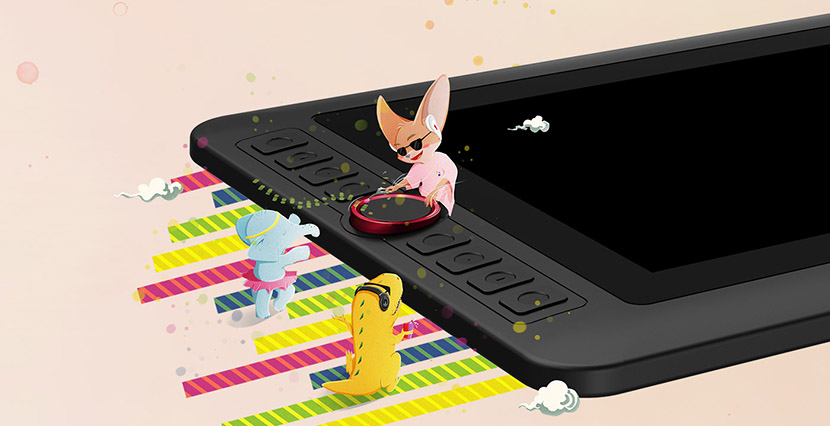 There are also 8 soft keys distributed evenly on both sides of the interface that are totally customizable. Its 3-in-1 cable enables further convenience. It connects easily with computer and does not need any adopter.
Rich Feature – Tilt Function up to 60 degrees
Now coming to the most interesting feature of this excellent tablet. It supports tilt function of up to 60 degrees with practically no virtual lag. So, it is just like working with a real brush on the screen because the effects are extremely realistic. The tilt allows the needed freedom to create smoother and natural strokes and lines without the need of adjusting the nib direction repeatedly.
Thoughtful accessories for better usage
Artist 12 Pro comes with some thoughtful accessories that further raise the level of convenience. Like, a portable stand is there that is used as the placement platform to keep the tablet damage free and provides relieve to eyes and hands. There is also pen holder provided with this device that is meant to keep the pen and nib safe.
Compatibility
It is important to know that this graphic drawing tablet display from XP-Pen is compatible with Windows 10/8/7(32/64bit), Mac OS X 10.10 and higher. Its usefulness increases manifold by being compatible with most of the popular digital art software such as Adobe Illustrator, Photoshop, Fire Alpaca, Krita, Blender 3D, Medibang, CDR, SAI, GIMP and more.
​Coming from XP-Pen, this tablet is sure to add more to the world of digital art. Also the after sales support is extremely good, as has been with the other products from this brand.