XP-Pen Deco 01 is one of the best-selling graphic tablets in the market. Soon after its launch and availability, the tablet was sold worldwide and received positive response from users. After earning such a good response from users, XP-Pen decided to launch another flagship tablet, which is XP-Pen Deco 01 V2. This is the upgraded version of the previous model and is expected to be as revolutionary as the previous model.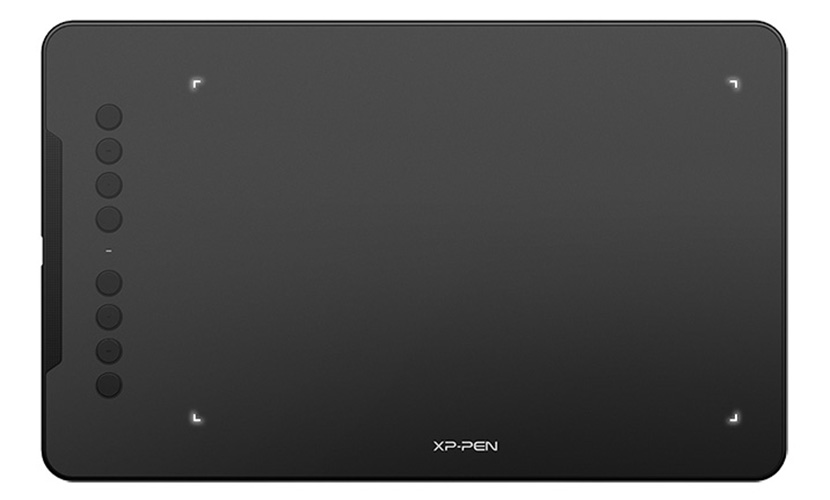 New Features of XP-Pen Deco 01 V2
Supports tilt function
Supports connection with Android devices
Supports rotation up to 270°
However, the tablet is quite similar to the older model, which includes a huge drawing space of 10 x 6.25 inch working area that enable you to draw, sketch or paint seamlessly. More so, the tablet is very handy and flexible with 8mm thickness that can be your perfect partner on-the go. Both the tablets have similar design, which is aesthetic and quite tempting, be it the back or the front look. You could feel the dotted design in the back of both the tablets. You will also find a glimmer light on the corner of the tablet, which enable you to draw in the low-light conditions as well without worrying much.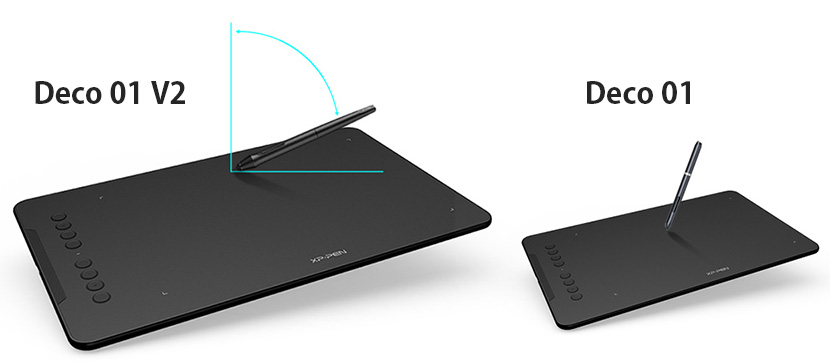 Both the tablets undoubtedly have amazing, high-tech pen that have mouse-click option and a huge palette of brush and paints as per your convenience. However, the major upgrade here is pen of XP-Pen Deco 01 V2 has the ability to tilt up to 60 degrees, whereas Deco 01 doesn't have this feature. With tilting you can rotate the pen and draw more efficiently. More so, similar to Deco 01, Deco 01 V2 have battery-free stylus and a unique pen holder, which will help you stay stress-free of the burden of losing a pen. You can keep it beside your tablet!

Both the tablets are highly versatile, equipped with eight express keys that provide you with capability to customize it according to your habit. No matter whether you're right hand user or left hand, you can set these buttons accordingly, which makes it ideal choice for beginners. You can enjoy working on this big graphic tablet without feeling awkward because the pen gives you a very natural feeling. It offers a pressure level of 8192 that enable you to draw transitioning lines and strokes, similar to previous version.
Another major upgrade in the Deco 01 V2 is the compatibility. Deco 01 is compatible with Windows and MacOS versions, which is common among every graphic tablet, but the upgraded version is compatible with Android as well. You will understand the value of being compatible to Android only when you'll dive into the market for research work. Only a few tablets connect with Android operating systems and this is one among them. Many Android users, who are designers, find it quite difficult to embrace a graphic tablet, but now things are quite easier. More so, it can also integrate with major drawing software that include Paint X, FlipaClip, Autodesk, Medibang, Zenbrush, SketchBook, and more, providing you with all the creativity choices it can!