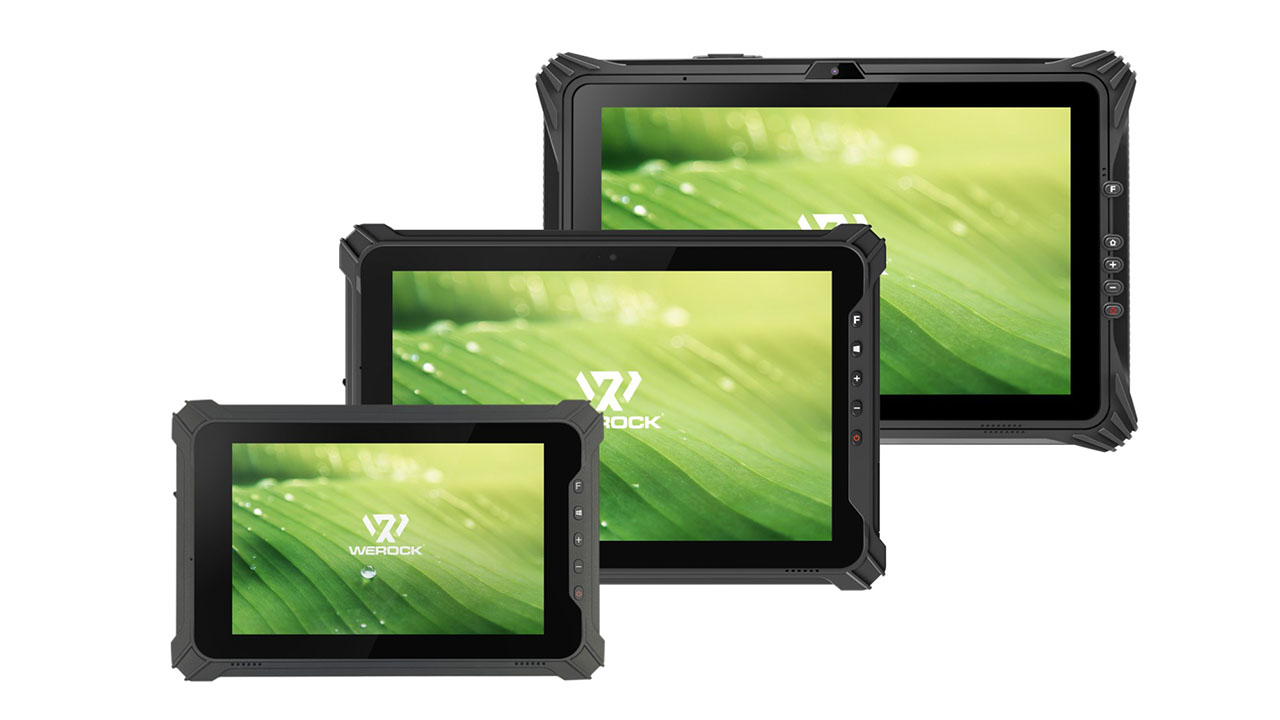 WEROCK Technologies launches "Rocktab S500", a new series of rugged and tough tablets. The series will come with three screen sizes (three display options: 8″, 10.1″, or 12.2") and Jasper Lake generation Intel processors. WEROCK is known for manufacturing rugged tablets, notebooks, and mobile computer handsets.
These tablets are designed mainly for industrial and professional purposes and tested by independent test laboratories, following industrial and military standards. They find their extensive use in industrial manufacturing, public safety, utility sector, automobile, logistics, and many other sectors.
Their appearance may not appeal to you at first sight, but these fully-rugged mobile handsets with waterproof casings flaunt several features that may leave even the most modern and sophisticated-looking devices lagging. These are high-performance devices with up to 16 GB of RAM, offering a full Windows environment. You get many functions and connections, and a large, fast-charging long battery life.
Starting from workflow digitalization, machines & vehicles analysis, job site navigations, or manufacturing, you will find extensive use of this new Rocktab S500 series in these activities. The series with three screen sizes – Rocktab S508, Rocktab S510, and Rocktab S512, can be trusted for high performance across industries.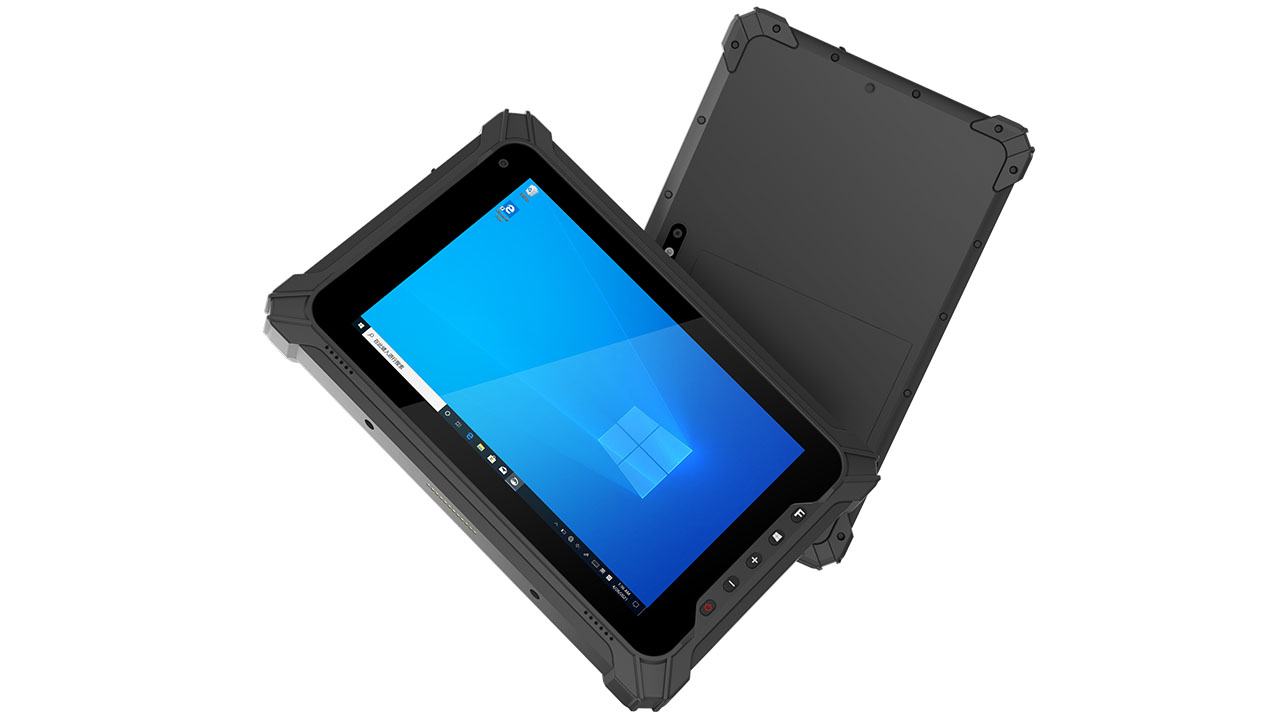 The tablets can withstand almost all types of harsh weather and environmental conditions, including dust, dirt, rain, snow, and extreme temperatures from -20° C to +60° C.
The devices are waterproof and dustproof, adhering to the IP65 standards, and are also MIL-STD-810 certified in compliance with the military standards to resist all rugged conditions. They are sturdily manufactured, damage-resistant (if dropped from a height of over 1.2 meters), and do not get impacted by strong vehicular shocks and vibrations.
With a scratch-resistant screen supported by gesture-compatible touchscreens, the devices facilitate reflexive functioning. All the models in the new series are very compact with 2 cm depth, even in their rugged build. This makes them easy to hold and operate.
Coming to its inside story, though the device is built like a mobile, it is a fully fitted and well-appropriated workstation supported by a new Windows 11 operating system. However, Microsoft restricts official support to the Rocktab S508, but an upgrade is possible.
Powered by energy-efficient Intel Celeron Quad-Core processors that work with up to 2.9 GHz of the Jasper Lake generation and active memory of up to 16 GB and 512 GB internal storage for the Rocktab S512. Performance-wise, it is almost five times the usual Atom processor.
The large battery (replaceable) support for all the devices is impressive, providing up to 9 hours of uninterrupted support on a single charge. A powerful 65-watt power supply ensures fast recharging. And interestingly, the Rocktab S512's battery can be exchanged while it is in use, ensuring potentially unlimited and uninterrupted battery support.
Even with their standard configuration, the tablets boast a broad list of useful functions. However, the devices are configurable for different usage scenarios.
They feature excellently built full-size USB 3.0 type A and USB C port, mobile 4G LTE high-speed internet connectivity, the latest GPS technology (High-end GPS module u-Blox NEO-M8Q), Bluetooth 4.2, Intel powered modern Wi-Fi 5 WLAN (connected with dual-band WLAN 802.11 a/b/g/n/ac), Micro SDXC card slot, and front and rear cameras to capture all special and significant events.
Additionally, each device in this series can get a 2D barcode scanner; the S510 and S512 variants are also eligible for Gigabit Ethernet or serial interface. Furthermore, they also feature strong tamper protection through TPM 2.0, a very strongly built defense mechanism to detect intrusion attempt threats at system startup.
All three devices Rocktab S508, Rocktab S510, and Rocktab S512 from the series, will be available for order through direct sales or distribution partners.
Manufacturer of industrial IT systems and video solutions, WEROCK Technologies was founded in 2020 during the Corona crisis in Pforzheim in the northern Black Forest of Germany. The company is a member of the high-tech entrepreneur network Cyberforum and aims for more environmentally friendly products and services.