WEROCK technologies, a leading industrial computer technology manufacturer has a new ultra-rugged tablet under their sleeves. The new Rocktab L210 is a Windows tablet with 16 hours runtime and designed for enterprise class usage.
More about the Rocktab L210
Ideal for rough industrial environments, construction sites and maintenance work sites and diagnostic work, the new Rocktab L210 is designed to support extensive workflow, especially with the large battery life.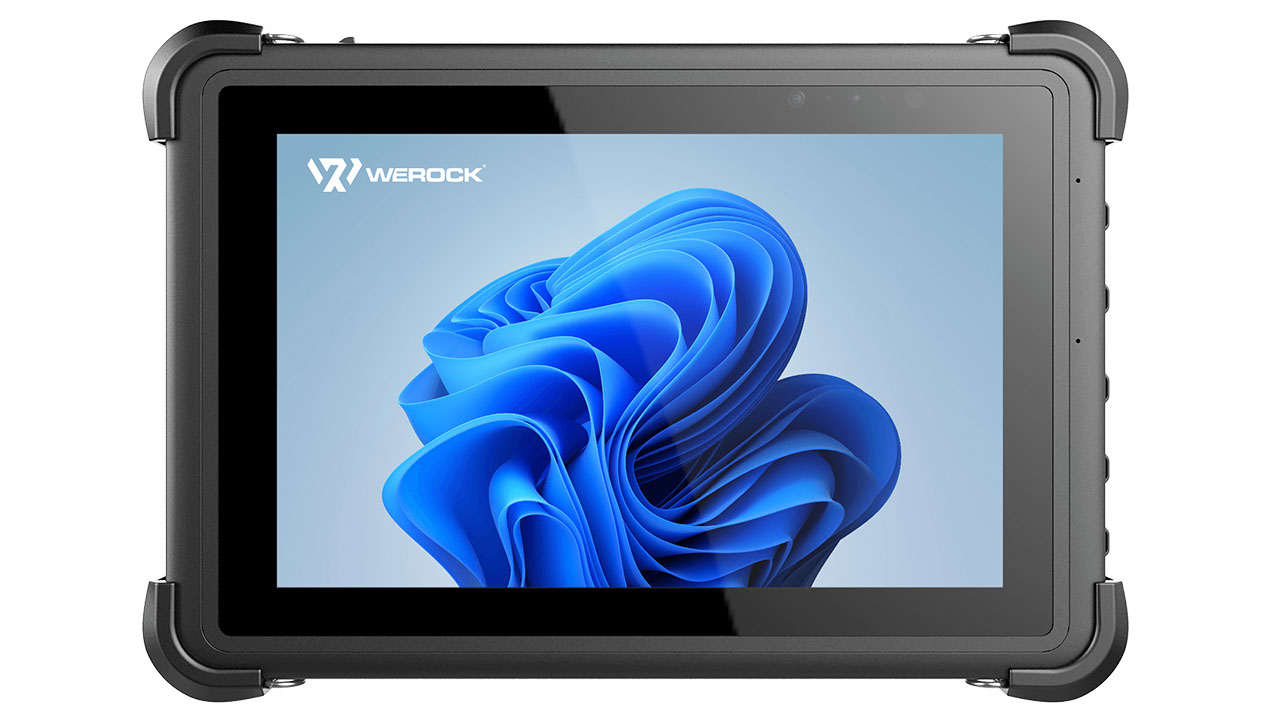 Designed with a 10.1" display, the multifunctional and versatile tablet offers up to 16 hours of runtime, thanks to the 68 Wh battery.
To ensure optimal durability and longevity, the Rocktab L210 has been put through varying levels of rigorous military testing and is backed with IP65-protected casing that can shield the device against extreme vibrations and external impacts.
Described as "particular rugged", the device can withstand extreme temperatures, falls and impact quite eloquently. Further elaborating on the display configuration, the device is equipped with a 10.1" IPD outdoor display with 550 cd/m2 brightness.
The display is multi-touch enabled and scratch resistant as well. Packed with an optional digitizer pen, the touch sensitivity in the device is quite precise and fluid for effortless usage.
Coming to the processor and computing power, the Rocktab L210 is powered by the next-gen quad-core Intel Pentium N6415 processor, offering 400% improved performance compared to the predecessor.
As for the internal specifications, the tablet is integrated with 8GB RAM and comes with 256 GB SSD storage out of the box, which can be expanded up to 1TB using a microSDXC card reader.
If you are concerned about network and connectivity, this durable, industrial-grade tablet supports Industrial 2×2 MU-MIMO 802.11ac dual-band WLAN with 4G LTE high-speed internet connectivity for easy network connectivity.
Besides the wireless connectivity, the tablet doesn't fall short on the wired connectivity as well. the model is designed with 1Gbit Ethernet port, one USB 2.1 port and a display output for seamless connectivity without any compromise.
It also comes with a full-featured docking station with multiple monitor outputs, enabling users to connect external monitors to keep productivity in check. Also, WEROCK has confirmed this device to be categorized under "long availability", meaning that users will be able to purchase the model until 2027.
The launch of Rocktab L210 is a pretty great upgrade from the last launch, which was the L110 version. Besides the performance and battery life, WEROCK hasn't compromised on the design and build of the new launch as well.
One standout feature of the Rocktab L210 is the fact that it is a climate-neutral product, which is a step in the right direction towards sustainable consumerism.
Pricing and Availability
The Rocktab L210 is finally available for purchase. If you are considering buying this rugged tablet with all the latest features, we'd recommend visiting the official webpage here for all the details and order.