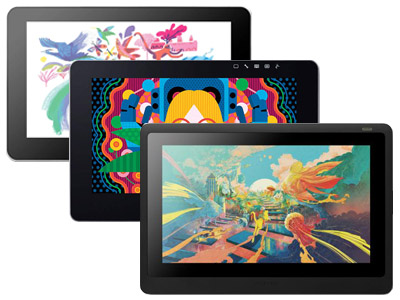 When you're on the hunt for the best drawing tablet to suit your creative style, there are tons of broad aspects to consider – size, features, durability, affordability etc. And when it comes to Wacom drawing tablets, you can rest assured that you'll get the most of the device as long as you pick the right one for your requirement. But the challenge lies in identifying the perfect product because you don't want to end up splurging unnecessarily.
So, to help you make an informed investment, we've listed out the key differences between Wacom's popular drawing tablets for creative geniuses – the Wacom One, Wacom Cintiq Pro 13 and Wacom Cintiq 16. But before that, here are the overall features and specs of each of these tablets to help you get a clear picture.
Wacom One: Features, Specs and Price
This tablet is ideal for beginners set to explore their creative talent. The Wacom One will give you the push you need for expanding your visual thinking and improving your digital expression skills. The 13.3-inch display size with 1920 X 1080 pixels of resolution is ideal to carry around and comes with a battery-free pen that you don't require to charge. It's also compatible with leading pen brands that will give you the freedom to pick the one you're most comfortable with.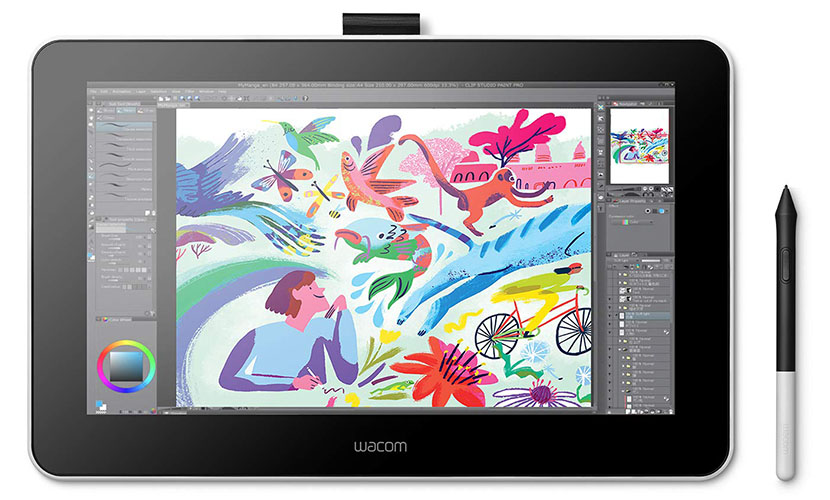 The tablet has pre-installed creative soft wares for you to work on and also enables you to connect with certain Android devices. Apart from this, you can also connect with Windows and Mac operating systems. Moreover, Wacom One's tilt recognition technology will give you natural tilt support and its ergonomically designed 19 degrees built-in fold out legs will give you physical support while working. The Wacom One tablet will cost you approximately $400 on Amazon.
Wacom Cintiq Pro 13: Features, Specs and Price
The Wacom Cintiq Pro series is a more advanced range of tablets for the professional illustrator. The Wacom Cintiq Pro 13 is a creative pen display, packed with latest innovation, and will ensure a seamless drawing experience. While the 13-inch is the most compact one, the device offers two other display size variants – 16-inch and 24-inch. It offers a full HD resolution of 1920 X 1080 pixels.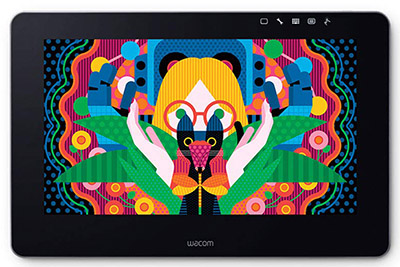 The device comes with an express key remote that lets you customize 17 programmable buttons, with easy reach. Furthermore, the on-screen keypad and the radial menus offer shortcuts with just an additional touch. With these easy and effective features, you can use multi-touch gestures such as zooming in and out, rotating the screen etc. The device is also compatible with Mac and PC with which you can connect to using the Wacom Link Plus adapter available in the package.
Additionally, it comes with a Wacom Pro Pen 2 with pressure sensitivity and electromagnetic resonance technology for a paper-like drawing experience. The pen pressure on both the nib as well as the eraser can go up to 8192 levels, giving you complete freedom of movement. The color gamut is 87 percent Adobe RGB for clearer, brighter vision. The Wacom Cintiq Pro 13 creative pen tablet will cost you approximately $1,099 on Amazon.
Wacom Cintiq 16: Features, Specs and Price
The Wacom Cintiq 16 is designed to give a boost to your creative outflow with a comfortable twist. The device is available in two size variants – 15.6-inch and 21.5-inch. With it's anti-glare glass screen, unnecessary reflections can be avoided for better productivity and result. It has a full HD display and 1920 X 1080 pixels of screen resolution for maximum clarity and detail.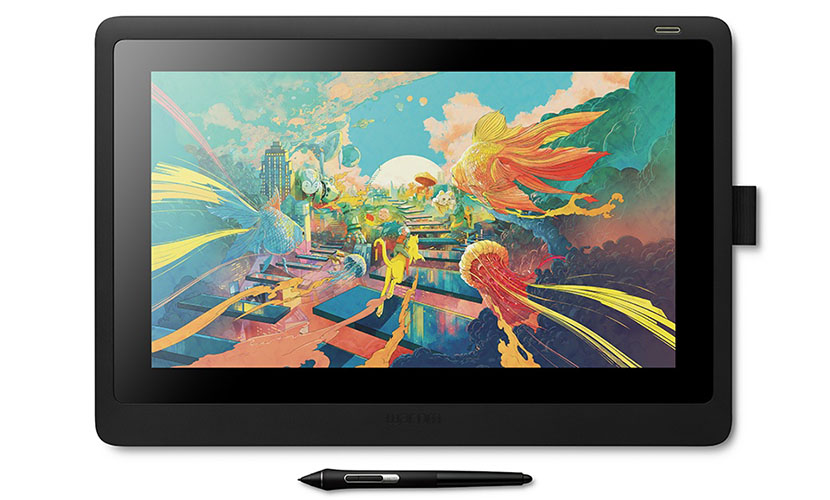 The device comes with a color gamut of 72 percent NTSC (National Television Standards Committee) typical. The Wacom Pro Pen 2 comes with a battery-free, electromagnetic resonance technology (EMR) with 8192 levels of pressure sensitivity for free-flowing creativity. Its reduced parallax and lag-free tracking technology will give you complete control over the cursor, for increased productivity. The Wacom Cintiq Pro 13 creative pen tablet will cost you approximately $650 on Amazon.
Wacom One vs Cintiq Pro 13 vs Cintiq 16
Now that you're familiar with each of the above Wacom drawing tablet's individual features and specs, here are some key differentiators to consider before making a purchase.
Wacom One
Wacom Cintiq Pro 13
Wacom Cintiq 16
Display
13.3" HD (1920 x 1080)
13.3" FHD (1920 x 1080)
15.6" FHD (1920 x 1080)
Dimensions
14.1 x 8.9 x 0.6 inch
14.2 x 9.3 x 0.55 inch
16.6 x 11.2 x 1.0 inch
Active Area
11.6 x 6.5 inch
11.6 x 6.5 inch
13.6 x 7.6 inch
Pen
Wacom One Pen
Wacom Pro Pen 2
Wacom Pro Pen 2
Pen Pressure
4096 levels
8192 levels
8192 levels
Pen Resolution
2540 LPI
5080 LPI
5080 LPI
Pen Tilt Angle Support
60 degrees
60 degrees
60 degrees
Response Time
26ms
30ms
25ms
Compatibility
Selected Android Devices
Windows 7 or later
Mac OS 10.13 or later
Windows 7 or later
MacOS X 10.11 or later
Windows 7 or later
MacOS X 10.12 or later
Price
Starts at $399 | Amazon
Starts at $799 | Amazon
Starts at $649 | Amazon
All the tablets come with display pens, have EMR technology and are pressure sensitive but the levels vary. While the Wacom One has a pen with up to 4096 levels of pressure, the Wacom Cintiq Pro 13 and the Wacom Cintiq 16 have up to 8196 levels of pressure sensitivity. The color gamut coverage ratio in all the devices also needs to be considered – Wacom One and Wacom Cintiq 16 have 72 percent NTSC typical whereas the Wacom Cintiq Pro 13 comes with a color gamut of 87 percent of Adobe RGB. The major difference between the Cintiq Pro 13 and the Cintiq 16 is the screen resolution and color accuracy. The latter offers better clarity of colors produced that are accurate and truer to life.
If there were a transition chart, the Wacom One would be the most basic tablet for beginners, the Wacom Cintiq 16 would go one level above that for creative explorers and the Wacom Cintiq Pro 13 would be for professionals. Note, there's a clear distinction between the Cintiq 16 and Cintiq Pro 16 – the latter falls under the Wacom Cintiq Pro series and comes with a 16-inch display screen with similar features as the Pro 13. The Cintiq 16 can be considered as an entry-level, affordable creative pen display as compared to the Cintiq Pro 13. If you're a budding graphic designer, we'd say begin with the Wacom One, then upgrade to the Cintiq 16 and if you've been in the digital art and illustration field for a while, think no further and opt for the Cintiq Pro series.
Related: