While there are no dearth of gadgets to help enhance your digital creativity, Wacom has come up with an all-new drawing tablet with screen – Wacom One – that's bound to increase your productivity tenfold. If the device's 13.3-inch screen (nearly A4/Letter size) with max clarity doesn't have you intrigued, its compatibility with select Android pieces and pen brands most definitely will.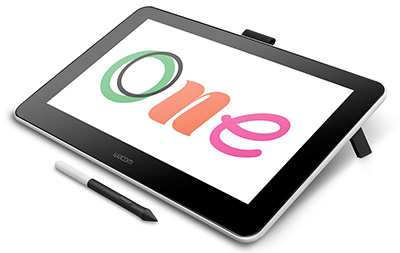 If you're used to sketching on paper, this device will ensure a smooth transition which doesn't necessarily require additional software skills. Need more convincing? Here's everything you need to know about the creative display before you make a decision.
Summary
The device is primarily designed for artists and designers so they can sketch/draw/paint directly on the screen and experience minimal reflection on natural surface friction. Picture this: you're using a regular pen and ideating on a piece of paper – but only, the same pen can function as several different tools to render your illustration in the best possible way.
Also, it is super easy to work on and enhances your visual thinking capabilities. To enrich your experience further, the pen is ergonomically designed to be lightweight and battery-free in order to minimize the distinction from a non-digital pen. The technology has tilt-recognition with natural support for whichever position you wish to adjust it. The built-in, fold out legs can have the screen fold at 19 degrees for better ergonomic usage.
Features and Specs
With a price tag worth $400, the device is apparently Wacom's most affordable yet. It comes with a standard resolution of 1920 X 1080 pixels and HD matte display with 72 percent NTSC color and an anti-glare film that's a bliss to doodle on. It is extremely suitable for both budding artists as well as professional graphic designers. In size, it's roughly about the same as an iPad Pro with a 13.3-inch screen but it's more bulky in width, giving it the sturdiness a tablet requires. At the same time, its also easily portable and lightweight so it doesn't seem like a burden if you want to take it outdoors to work on.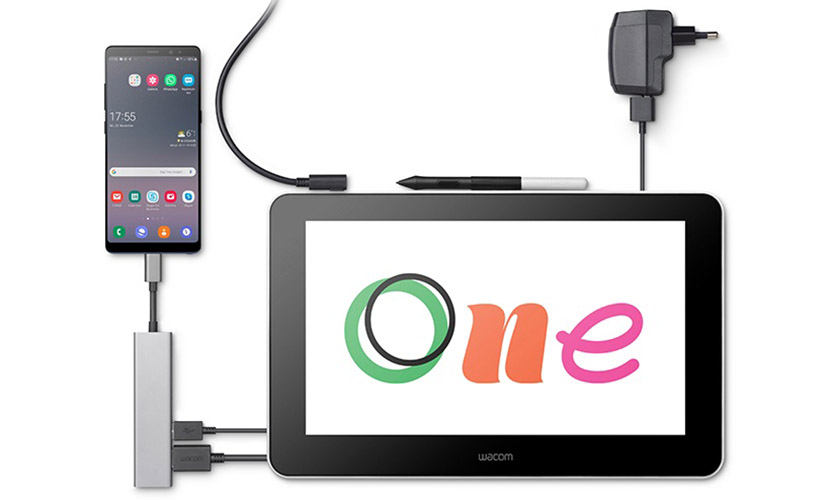 The device comes with a ton of applications that you can explore along your creative journey and enhance your knowledge. For instance, the Bamboo Paper app transforms the creative pen display into a sketchpad. Illustration apps such as Autodesk SketchBook can give you the flexibility to work while connected to your Android smartphone. The company has not revealed whether the device will be compatible with iPhones yet, so Apple phone users can wait a bit before plunging into a purchase.
Wacom One Specs
Display
13.3" (1920 x 1080)
Dimensions
8.9 x 14.1 x 0.6 inches
Active Area
11.6 x 6.5 inches
Pen
Wacom One Pen
Battery-free EMR
Pen Pressure
4096 levels
Pen Tilt Angle Support
60 degrees
Response Time
26ms
Compatibility
Selected Android Devices
Windows 7 & later
Mac OS 10.13 & later
Price
Starts at $399 | Amazon
When it comes to operating systems, Wacom One connects to a number of options including Mac, PC and select Android tablets and smartphones, which is its latest development in this innovation. However, similar to its older devices, the Wacom One still uses the three-port HDMI/USB/power cable and doesn't support USB-C so the best way to connect to newer MacBook or Android devices is via a dongle.
Wacom One Accessories
The Wacom One Creative Pen Display has a Wacom One Power Adapter and Wacom One X-Shape Cable. The cordless and battery-free pen with 4096 levels of pressure and programmable side-switch enable you to create shortcuts that can be used at your fingertips. The optional Wacom One Express Key Remote helps you cut time with its set of 17 completely customizable buttons and touch ring that you can use for common creative tasks. The Wacom Wireless Keyboard can be used to make your life easier on-the-go. Its slim structure can slide into the Wacom Soft Case or even a laptop bag for ease of mobility.
Overview
Creativity is something that is limitless and if you have the right platform to express your creative energy and flow of thought, there's nothing like it. Wacom not only offers this platform – in the form of a tablet that you can connect with your smartphone or other personal devices – but also ensures precision and scope for experimentation. What's more, it's bundled software ensures easy transition from mind to screen as the pen moulds itself according to the user's requirement – be it a pencil, a colored ink or a thick marker.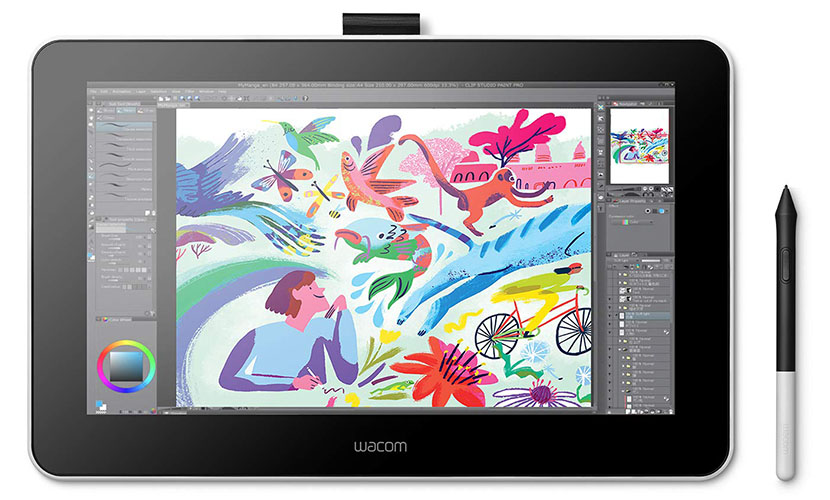 While the device is primarily designed for the artistic and creatively inclined, you can also edit pictures and videos, play games or even simply annotate documents. It gives you an intuitive computer experience and unlike a mouse or track-pad, the pen permits attention to detail and doesn't cause any strain when used for long periods.
Having launched at the Consumer Electronics Show (CES) 2020, the Wacom One Creative Pen Display is now available for sale on the company's official website for $399 and you can also purchase it off retailers such as Amazon and Best Buy.