Victbing introduces V07G, a 7-inch 3G tablet which works excellently with any 2G or 3G network and can be used for any routine tasks, enjoying videos, or surfing the web. Dual Sim card options enable users to connect with any 2G GSM and 3G WCDMA network. A slim and sleek profile is comfortable on the hands and slips in your pocket easily. Reading ebooks, watching videos, net surfing, enjoying music, and playing normal games are fun on this device. Elegant design, adequate hardware unit, responsive display, supportive memory, massive storage space, unlimited number of connectivity options, and long-lasting battery life are some of the highlights of this device. The Android operating system gives users a smooth platform and a lot of freebies to work with.
Design
Victbing is not a recognized name in the computing arena or you can say that it doesn't hold much of market share in terms of their devices. But being a new name, V07G is designed beautifully to handle your tasks and at the same time holds good look as well. The dynamics of slim and sleek profiles come from 8.8 x 5.9 x 2.1-inches and just 1.26 pounds of weight makes this device highly portable and easy to handle.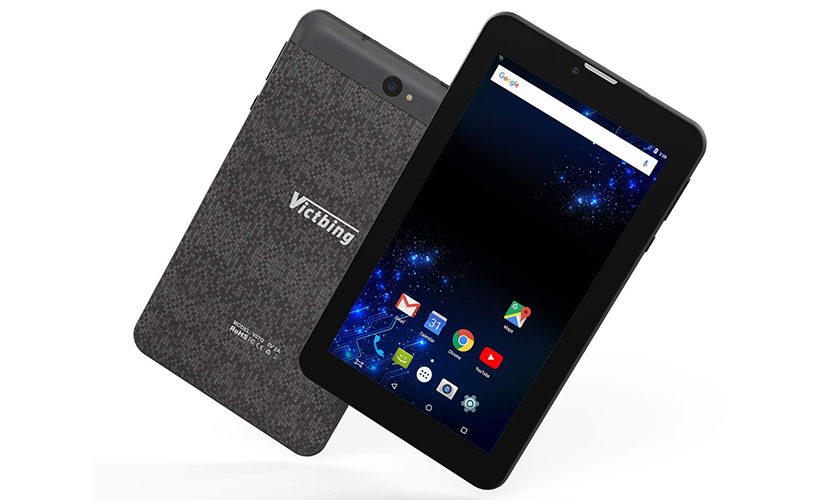 The perfect 7-inch size fits in your pocket or small sized bag quite easily, so holding this device in your palms or carry it to anywhere along with you is not a problem at all. The front face is covered by 7-inch multi-touch capacitive display panel surrounded by thick bezels. This is a budget-friendly tablet, hence premium features like narrow or edge to edge bezels can't be seen on a V07G tablet. The upper bezels consist front-facing web camera which can be used for performing different types of camera tasks.
The back of the tablet is divided into two sections. Upper section embraces small bar which can be slid in and out for aggregating more features beneath it. Dual SIM card slots and Micro SD card options are provided under this bar. A rear camera with flash is also attached at the center of the bar. Below you can see the unique texture and the Victbing trademark logo. The model number and speaker holes can also be seen at the back. The top bar comes with Micro USB and audio jack slots, whereas volume rockers, power buttons, and reset button is included on the right-hand side bar of this tablet. Overall, the design gives you the advantage of working smoothly and conveniently.
Display
The 7-inch display screen is an ideal size for any tablet and this tablet is compromised by the same one. The 7-inch display comes with full HD panel, 1024 x 60 pixels resolution and IPS technology. The IPS technology delivers great visuals or upright images indoors and even at outdoor. The capacitive touch panel screen is smooth on the eyes and highly responsive for any type of usage.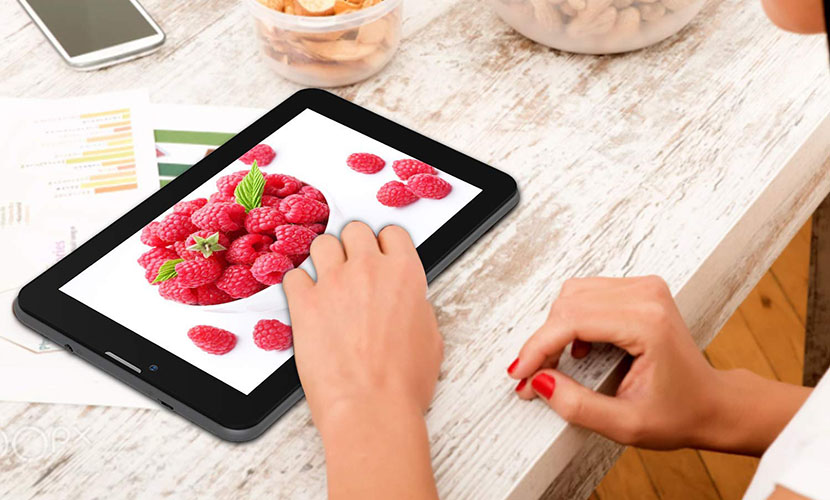 Android
Android provides you a platform to work with your favorite apps, music, and apps. This tablet gets Android 7.0 Nougat edition for performing your tasks. In addition to smooth operations, Android comes with a host of features like Gmail, Netflix, YouTube, maps, and virtual storage. Google Play store gives you free access to a number of free applications and utilities helping you in a wide variety of tasks. Android UI is customized and very user-friendly, so using the apps or switching between the apps is expedient.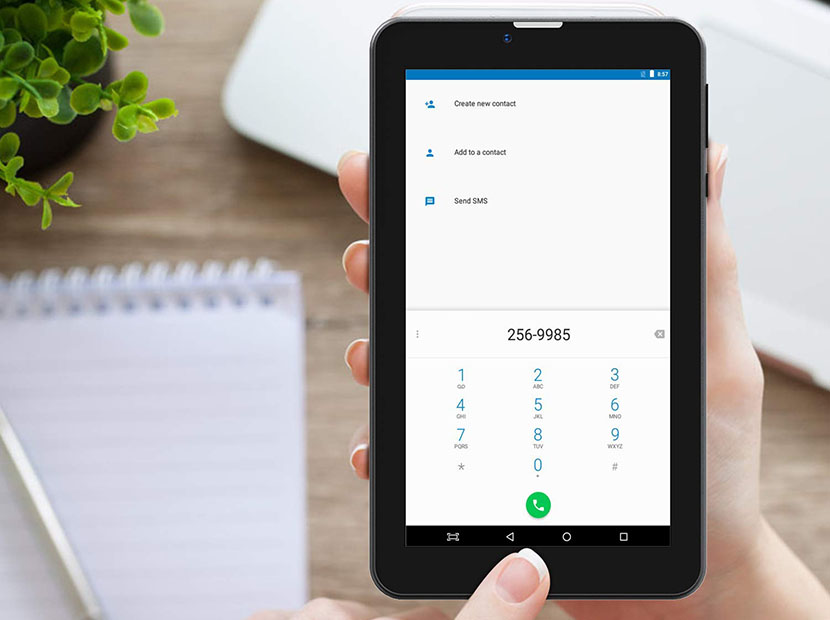 Hardware and Performance
Victbing V07G is launched as a mid-range device so hardware is also not that much flamboyant. MTK 8321 Cortex A7 1.3 GHz Quad-Core processor paired up with 1 GB  RAM is responsible for extracting requires power and superior performance on this tablet. The 7-inch full HD display backed up by Mali 400 MP2 graphics processor floats every visuals or graphics to the screen. This hardware unit allows users to perform day-to-day tasks, enjoy videos, handle business tasks, and web-surfing with utmost ease.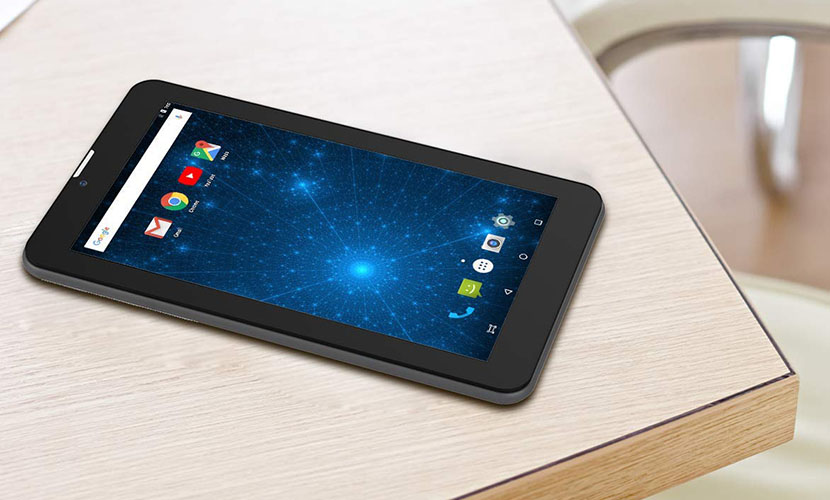 On the storage front, this device is loaded with 8 GB of internal storage and up to 64 GB of Micro SD card option. Internal storage is enough to store your important documents, photos, favorite apps, songs, videos, business utilities, and games to the device and in case you fall short of free space utilize Micro SD Card option for additional memory and space. The 3.7 V Lithium-ion polymer 3000 mAh battery achieves approx. 7-8 hours average battery life. So, enjoying your favorite videos, productivity tasks, and capturing memorable moments are quite easy on the move.
Connectivity
Connecting this device to any other device makes easy with an unlimited number of connectivity options available on this tablet. Dual SIM card options enable 850/ 900/ 1800/ 1900 2G GSM and 850/ 1900/ 2100 3G WCDMA network to connect with. Micro USB port assures users for making wired connectivity, whereas 802.11 b/g/n WiFi router and Bluetooth 4 connects wireless devices. You can also connect Bluetooth enabled devices like keyboard, mouse, and speakers to this device as well.
Bottom Line
Victbing V07G 7-inch 3G tablet is a mid-range affordable tablet. Starting from design to material and hardware everything is average, but the value proposition makes this an exciting device to hold. Perfect 1.3 Quad-Core processor, 1 GB RAM, 7-inch full HD display screen, 8GB internal and up to 64 GB Micro SD Card storage, lightweight and durable design, dual SIM card options with 2G GSM and 3G WCDMA network, and wireless connectivity options are some of the prime features you can find on this device.
Plastic wrap up and average battery life may discourage you a bit, but at this price, you can't expect more from any device. With all these functionalities, this tablet is a superb device to work as an ideal companion for you.