Tablet and Smartphones are getting very popular among a new generation of technology users because they can get laptop type functionality in a quite compact size. The Victbing V10B android tablet is a pretty new player in the tablet segment. You can perform your daily routine tasks, enjoy movies, games, and videos on this tablet with ease. The Android platform gives you the flexibility of installing and handling android apps. In addition, who wants to miss the freebies provided by Android. Widescreen with full HD functionality helps you to extract crisp text and vibrant images for the users.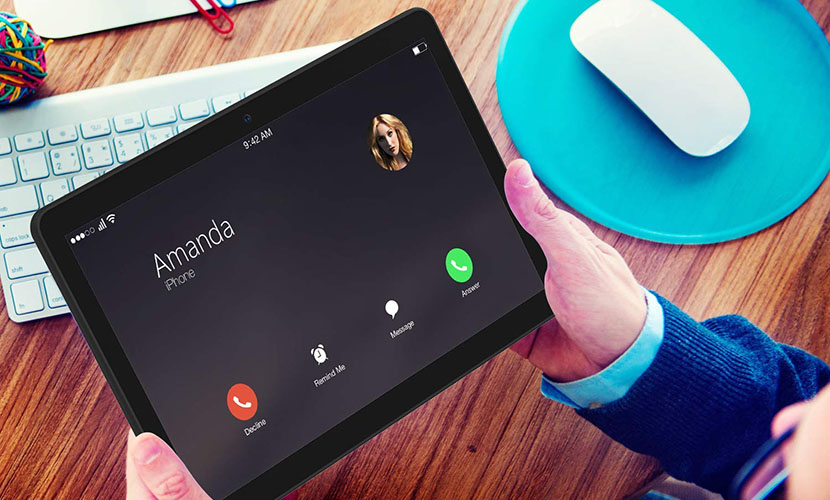 Get the full advantage of 2G, 3G GSM, and WCDMA network to stay connected with your friends and near and dear ones. This device is a budget-friendly device from Victbing so it will also not pinch your pocket much as well.
Design
The Victbing V10B comes in Phablet category due to dual SIM card slots attached to this device. The front 10.1-inch screen is surrounded by thin bezels. The web camera can also be seen on the upper bezel of the front screen. This device measures 9.5 x 6.6 x 0.3-inches and weighs only 1.62 pounds. Due to very slim, sleek, and lightweight dimensions, it's very easy to store, carry, or holding this tablet. You can simply slip it through your small or medium-sized purse or bag.
On the back, you can see a three-panel design with upper and lower bar is differentiated by bold shiny silver lines. On the upper bar, you can see Sim card slot which receives dual Sim card slots and Micro SD Card option. The rear camera with flash is placed at the center of the top bar surrounded by the rectangular silver lining. Dual speakers are attached to the lower bar for the best audio experience. The right-hand sidebar is loaded with audio jack slot, volume rockers, power and reset button. The Victbing trademarking is embarked at the center of the tablet. Overall, very simple, neat, and clean design makes it easy and convenient for the users to work with this device.
Cameras
The cameras become an essential part while choosing any smartphone or tablet sort of device. The camera resolution is increasing day by day and the world is moving from a single camera to dual, triple, and Quad camera technology.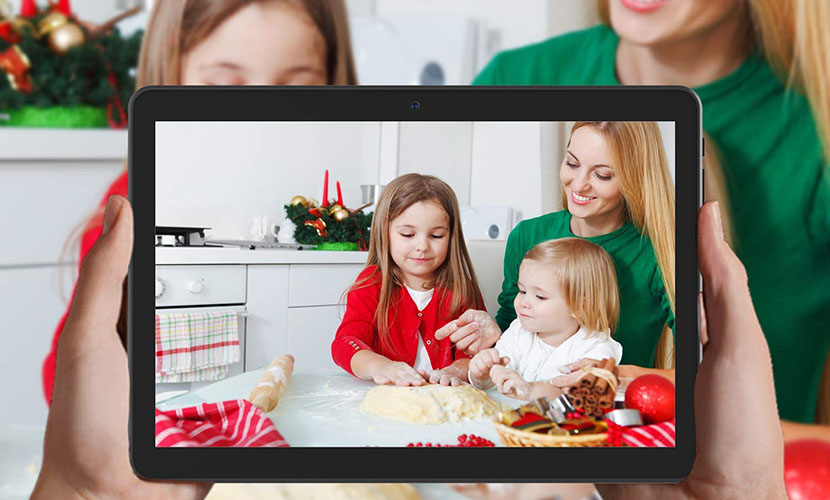 You may feel a little short of expectations as far as advanced camera technology is concerned. This tablet comes with a 2MP front facing camera which can be used for clicking selfies or making video calls with your friends or family members and 5MP rear camera enabling users to capture your memorable moments. Both cameras are just OK, so if you are photo addict or want to capture every moment, then this device is not for you.
Display
The 10.1-inch full HD screen gives you the power of crystal clear and less glare images. The screen size is bigger than normal smartphones but less than usual laptops so it is perfect for routine business tasks or making presentations. This capacitive touchscreen comes with 1280 x 800 pixels resolution, IPS technology, and 1080p panel.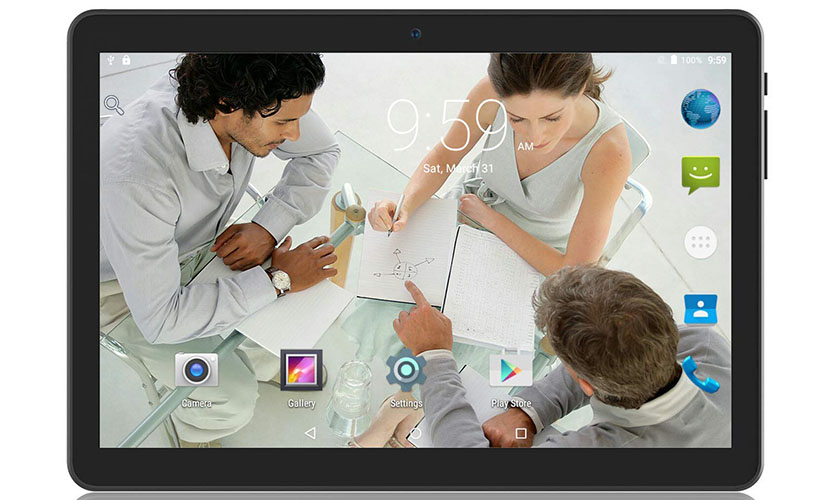 Network
The connectivity to a wide variety of devices can be managed through an array of network options provided in this tablet. To start with, there are Dual Sim Card options enabling users to connect to any 2G/ 3G GSM or WCDMA network. The 2G GSM can work with 850/ 900/ 1800/ 1900 MHz and 3G WCDMA connects to 850/ 1900/ 2100 MHz. The Micro USB slot can be used as acharging slot plus connecting wired devices, whereas 802.11 b/g/n WiFi router or Bluetooth 4.0 option helps you to establish wireless connections.
Hardware Specifications
The Victbing V10B Android Tablet is powered with MTK 6580 1.3 GHz Quad-Core processor and 1 GB DDR3 RAM. The 10.1-inch full HD IPS screen is backed up by Mali 400 MP2 graphics card. You can store massive data on 16 GB internal memory and have the option of expanding it by utilizing the Micro SD Card slot which adds another up to 64 GB for your usage.
The Micro USB port and audio jacks can be used as per the requirements. Dual Sim Card slots are very effective for making 2G, 3G, or WCDMA network connections. The combo of front and rear camera enable users to perform camera-related functions. You can quickly run your applications, switch to multiple applications, and enjoy web surfing or online content with smooth processing and responsive touchscreen display panel.
Android and Battery
The Android operating system gives you the power of exploring wide horizons. This device is loaded with Android 6.0 Marshmallow edition operating system. Add-on features of Android makes it easy to work with your favorite apps or business utilities with ease. The freebies provided by Google Play Store enable users to quickly install any utility, games or app.
The battery becomes an integral part of any device because you don't know when your boss rings you and want to complete some priority tasks while you are on the way to your home. This tablet comes equipped with a 3.7v lithium-ion polymer battery with the power of 4500 mAh. The company claims that this tablet can live up to 5-6 hours easily which is not that much massive but decent enough to accomplish tasks on the move.
Verdict
The Victbing did a decent job by putting big 10.1-inch full HD IPS capacitive touchscreen panel and adequate hardware to the device. Excellent network coverage, Android marshmallow OS, expandable memory slot, dual cameras, and decent battery make your usual tasking or multitasking enjoyable. The plastic build quality and low -resolution cameras are a few low points in this device. But affordable price can make up to these points and put a smile on your face.