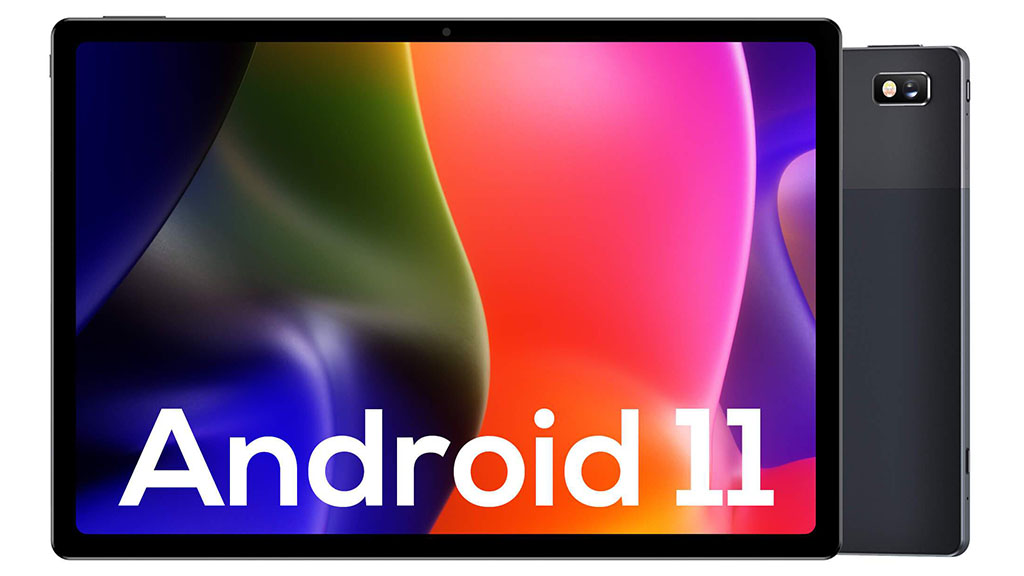 Vastking was established in 2010 and for 11 years now, it's been producing and R&D notebook PCs, tablet PCs, and cloud digital phone frames. The company has also contributed to developing all-in-one PCs. They recently launched the Kingpad M10 tablet this year.
Overlooking its features, Vastking Kingpad M10 looks to be one of the best budget phones this year. We are going to see how good the tablet is and help you with your tablet hunt.
Kingpad M10 weighs about 450 grams and its dimensions are 9.7 x 6.1 x 0.3 inches. These are quite good specs for a standard tablet device. The total work area it offers is about 10.3".
Vastking Kingpad M10 is available at Official Website
The tablet features an LCD display with IPS technology. Many people believe AMOLED displays are superior to LCD displays. In fact, both displays have their own special features and no one is better than the other.
Kingpad M10's display offers 1200*2000 2K resolution along with 300 nits viewing for immersive working experience and no eye strain. Vastking hasn't said much about the color gamut of the Kingpad M10, however, it looks like it features standard sRGB.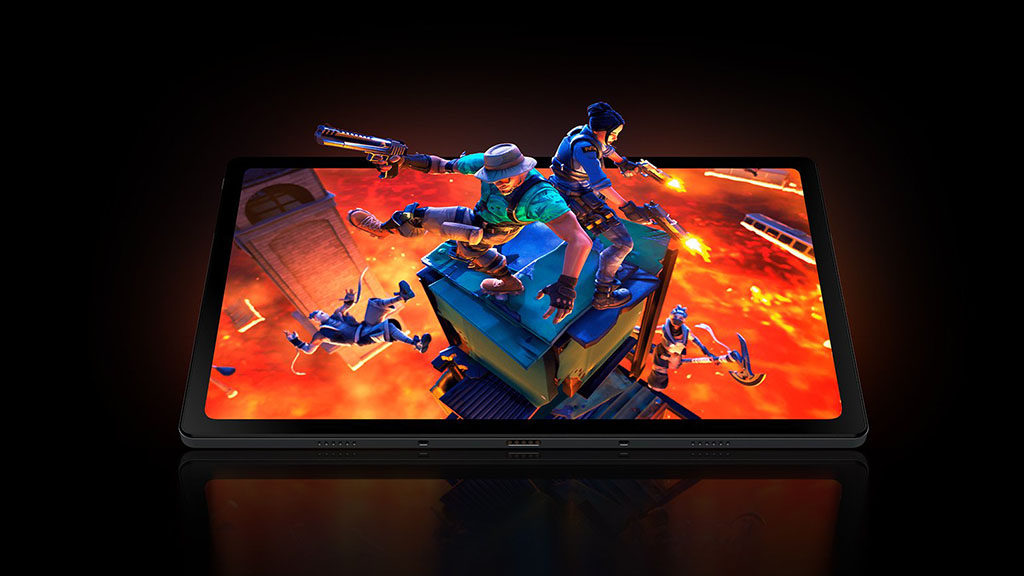 Kingpad M10 comes with an Octa-Core processor by Tiger T618 chip. If you're a fan of Snapdragon processors, you might be a little disappointed but the T618 is a pretty strong chip.
It has 4 GB RAM for a seamless experience. All in all, its CPU and RAM combination is perfectly fine for the price you'd pay.
The tablet's GPU is 2 core, 850MHz. Now, if you're looking for a tablet for professional graphic designing, the set of RAM, CPU, and GPU isn't the best. However, it still works fine if you don't have to run high-end professional apps or software.
The inbuilt internal storage you get is 128 GB which is expandable to 2TB using a microSD card. But I'd not recommend you should expand the memory unnecessarily because the RAM won't be able to process so much data and will slow down the operations on the tablet.
It comes with Android 11 pre-installed and you can also expect future versions of operating systems through over-the-air updates. Kingpad M10 features a 6000 mAh battery.
The company claims that it can run for 12 hours of active operation of the device. The battery would have lasted even more had it had a better processor, though. And the power supply it supports is 5V and 2A.
Kingpad M10 comes with four speakers for a real listening experience. Most tablets nowadays have four of them. It has a punch-hole front camera in the center across the width. So, the default orientation while clicking pictures is landscape mode.
The front camera is 8MP and the rear camera is 13 MP. They work fine for clicking pictures for personal use and to attend video conferences. You shouldn't expect to click professional quality photos and shooting videos with it. Face detection and HDR are two features Kingpad M10 is offering.
Talking about its connectivity and network, Kingpad M10 supports a 4G SIM network and offers dual SIM support. Moreover, it comes with 5 GHz Wifi support and Bluetooth 5.0.
It has one earphone port, one Type-C port for charging the device and connecting it through OTG, and other methods. In addition to the dual SIM slot, it definitely has a MicroSD card slot as well. One good feature it offers is wireless projection. You can share your screen on other devices without any cords.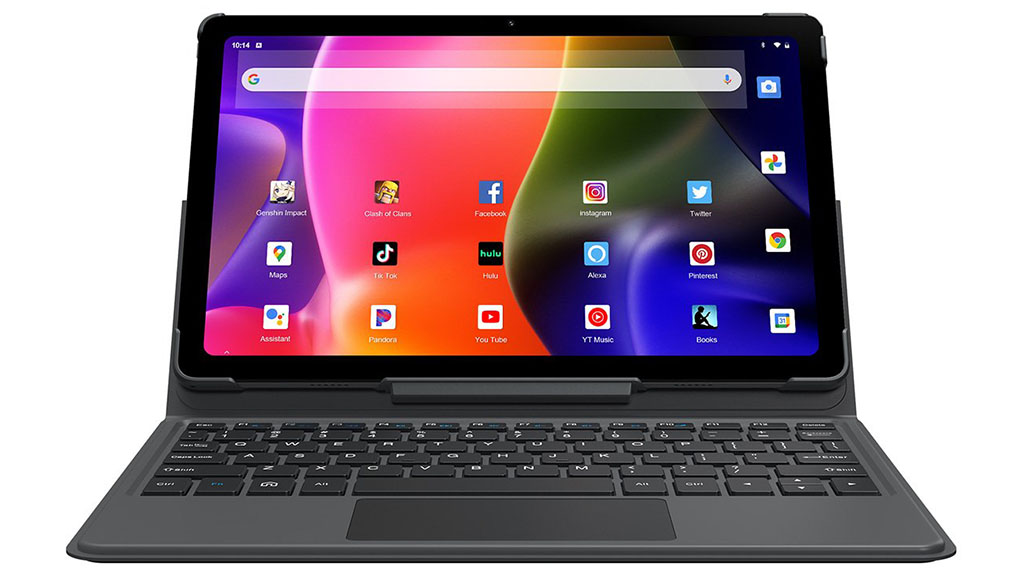 The Kingpad M10 supports a stylus and keyboard as well. The default orientation is landscape, meaning Vastking doesn't want you to think that the device can only be used in portrait mode. This gives a sense of convenience when you work on it using a keyboard or stylus.
Both the stylus and keyboard can be purchased separately. If you wish to purchase either or both, you can choose from different purchase options. The keyboard has a sleek design and is quite convenient to work with.
Vastking Kingpad M10 Specifications

Display
10.36-inch (1200×2000) 2K IPS 60Hz 300nits
Processor
UNISOC Tiger T618 Octa-Core (2*A75 2.OG + 6*A55 1.8G)
Graphics
Dual Core 850MHz
RAM
4GB
Storage
128GB (Expandable up to 2TB)
Camera
Rear: 13MP | Front: 8MP
USB Ports
Type-C
Wireless Connectivity
Dual-SIM 4G LTE Cellular, 2.4GHz & 5GHz Wi-Fi, Bluetooth 5.0
Battery
6000mAh
Dimensions
9.7 x 6.1 x 0.3 inch
Weight
450g
Operating System
Android 11
Other Features
Face Recognition, GPS, Wireless Projection, Eye Protection Mode
Conclusively, the Kingpad M10 is suitable for anyone who doesn't need a tablet for professional graphic designing, professional gaming, and a workspace where efficiency is a critical factor.
It is the perfect tablet for people who want a tablet for usual tasks like reading, writing, sketching, browsing, attending video conferences, online education, etc.
The best thing about the Kingpad M10 is its affordable price and great value for money.