Vankyo has become one of the leading brands in the market with its innovative tablets. Established in 2017, Vankyo is hitting the list of top brands in the competitive market that offer reliable and groundbreaking tablets. Vankyo MatrixPad Z4 is another tablet launched by this brand that has been dominating the market soon after the release. Being a promising startup organization, Vankyo's every tablet is easy-to-use, equipped with better processors and latest operating systems. So we can be assured that this innovative tablet will provide us with similar features at the best price.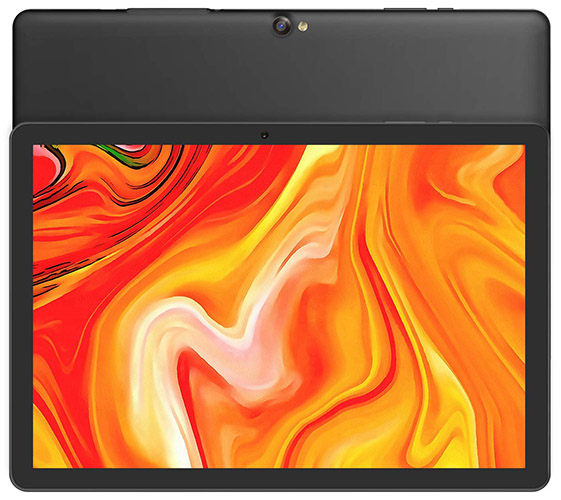 In so less time, Vankyo has beaten big brands of the market such as HUAWEI, Lenovo, etc. that were ruling the market from so many years. And the primary reason behind so much success is the promising nature of Vankyo concerning their every tablet. Vankyo MatrixPad Z4 has been rated as one of the top-selling products with good reviews and at an affordable price on various shopping platforms where it is available. If you're planning to purchase a tablet that can help you with minimal official work and more for entertainment, then Vankyo MatrixPad Z4 is an ideal choice!
Here in this article, we'll be exploring the features of this tablet in detail to provide you better insights and make your decision firmer than ever.
Enjoy superb display quality
On the 10.1" display you can experience fantastic color contrasts as the 178 degrees IPS HD display is highly appreciable. Surfing on Vankyo MatrixPad Z4 seems like everything is virtually near to you because the picture detail it shares lifelike. The HD display offers sharper, brighter, and crisper picture quality that one would cherish for years.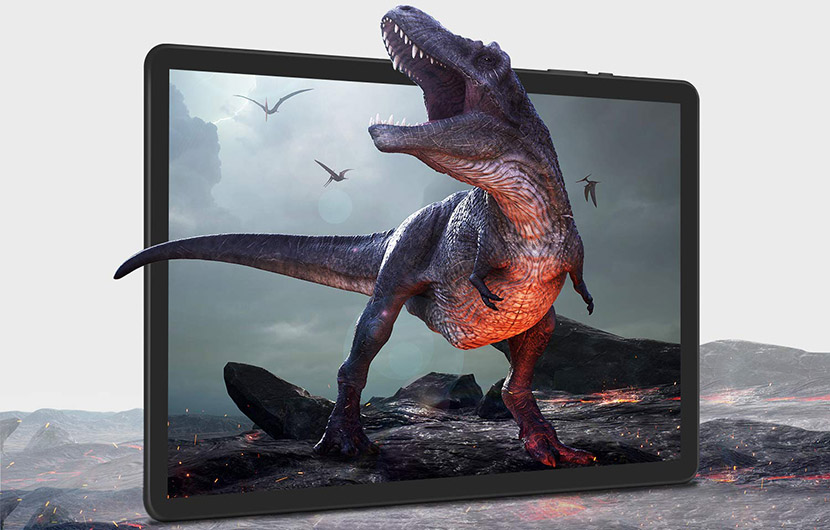 With Vankyo MatrixPad Z4 you can enjoy movies, gaming or kid shows with vibrant picture quality and greater fun. More so, the design of Vankyo MatrixPad Z4 is very gentle and subtle. You could experience great comfort by just holding the tablet as it sleek and lightweight immensely. The backside of the tablet is soft, yet robust making it slips and falls resistant.
It gives you the power to stay consistent
Vankyo MatrixPad Z4 offers 2GB RAM and 32GB onboard storage that enables you to download as many photos or videos you want to without any haggles. More so, Vankyo MatrixPad Z4 features 64GB bit quad-core processor, which makes it sturdy and haggle free. You can enjoy gaming or watching videos without any hassle as the robust processor keeps things quite seamless and smoother.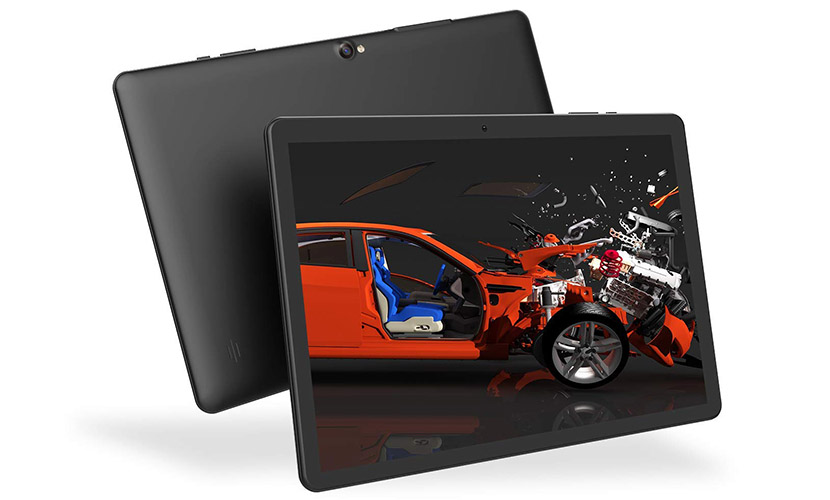 Moreover, Vankyo MatrixPad Z4 runs on Android 9 Pie, which is the latest version of Android that offers an interactive interface, making things more intriguing for users. The storage of the tablet is not restricted to 32GB; you can extend the storage up to 128GB with the help of microSD card. Now enjoy your favorite shows and movies on this high-end tablet at a reasonable price.
Become an exceptional creator
All new Vankyo MatrixPad Z4 provides you with 8MP rear camera so that you can capture moments and save it in your gallery forever. However, you could find this much camera quality in every 10-inch tablets, but with Z4, you'll be able to take some worthy pictures. So are you on the go and got a killer idea while observing the world? No need to worry! Take Vankyo MatrixPad Z4 out and start exploring your creativity by capturing amazing views of nature. It has a decent 2MP front-facing camera that enables you to do video calling with your near and dear ones without any hassle.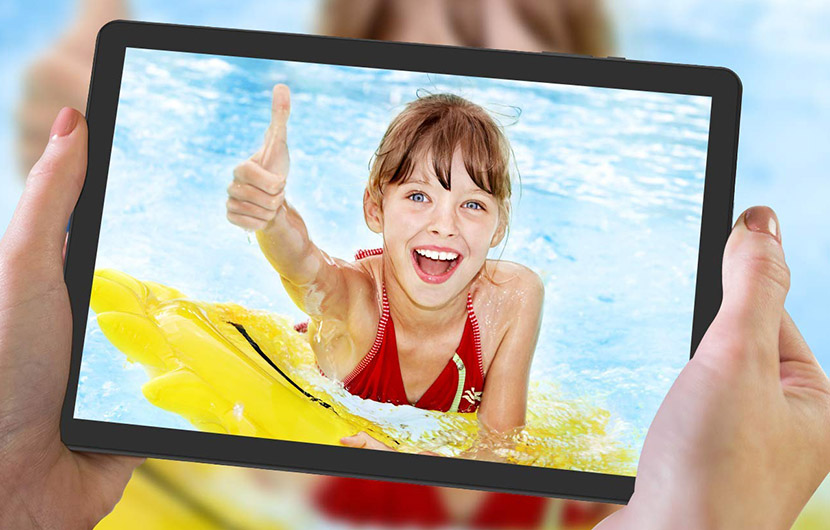 More so, on the massive display that features true-to-color technology enable you to read e-paper, magazines, etc., profoundly. You can download millions of e-books from the Google Play store without any hassle. Vankyo MatrixPad Z4 is concerned about users who love reading day night. They have added Eye health mode that will help you learn different contents any time of the day without worrying about your eyesight. This mode automatically fine-tunes with the backlight, providing you amazing nighttime reading experience.
Google Assistant is ready to help you
You can have your personal assistant to perform the jobs that you find lazy to do. Google Assistant can play your favorite song, read news headlines for you, and also inform about the weather. Isn't it amazing? You are playing smart with the Google Assistant as it allows you to focus on your ongoing tasks rather than changing the music or reading news. More so, the powerful dual speakers not only generate incredible sound quality for the users while playing games or movies, but it also makes Google Assistant heard about your day-to-day queries.
Highly portable and long-lasting
The tablet is equipped with all the necessary portability choices such as audio jack, USB Type-C, HDMI, Wi-Fi, Bluetooth, etc., that will keep you connected all the time. You might find battery durability quite disappointing as it offers only 6hours of battery life. Because there are many tablets in this range that offer at least 10 hours of battery life. However, this battery durability is not accurate because some apps and usage vary, which eventually affects the battery life. If you're a portable carrying person, then the battery might not seem a burden for you.
Conclusion
Purchasing any tablet depends on the user and how they use the tablet. Therefore, we would recommend Vankyo MatrixPad Z4 to those who are seeking entertaining tablet or for minimal usage. It is very budget-friendly for fulfilling day-to-day needs. If you're looking for high-end tablets that can help you with official work as well, then you can search for another brand with high prices as per the features you require.