Being a leading brand in manufacturing high-quality digital products, Teclast has announced its latest 4G tablet – M30 Pro. It is said to surpass all previous models with the newest integration of the P60 hyper-fast processor. With immense power comes incredible multi-tasking functionality, and users get to witness vibrant colors throughout the 10.1" display screen.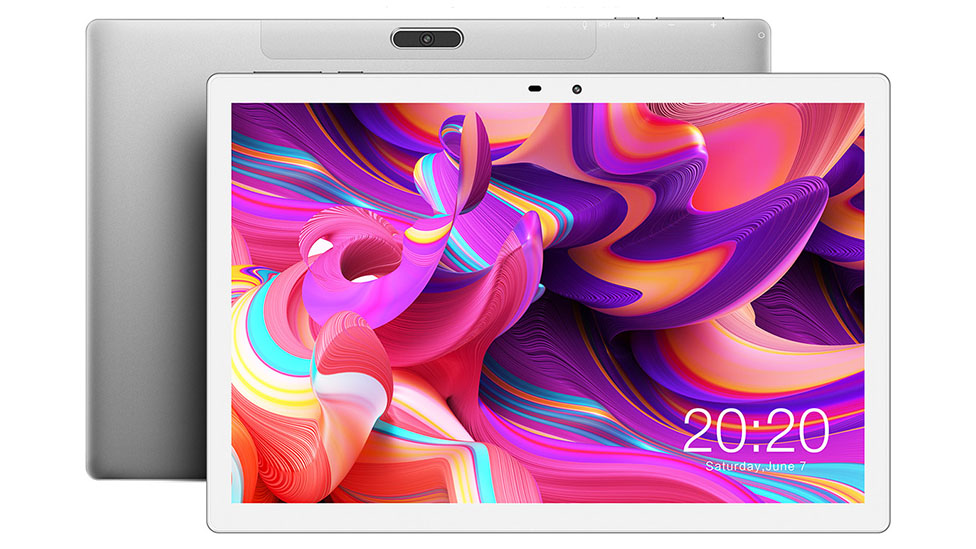 Teclast tablets are known for their reliable features and body quality at a reasonable or low price point. The M30 Pro is somewhat unique from other Teclast devices, and that is because of the insanely fast processor and above-average GPU. The MediaTek Helio P60 is impeccable hardware that clocks up to 2.0GHz. Building upon processor circuitry, Teclast has used A73 architecture to support seamless travel from one application to another.
Teclast M30 Pro Specifications

Processor
MediaTek Helio P60 Octa-Core 2.0GHz 4xA73 Architecture
Graphics
Arm Mali-G72 GPU
Display
10.1-inch (1920 x 1080) FHD IPS
RAM
4GB
Storage
128GB
Camera
5MP Front and 8MP Rear
Battery
7500mAh
Wireless Connectivity
2.4G+5G ac Dual-Band Wi-Fi and Bluetooth
Ports
USB Type-C
SIM Support
TD-LTE and FDD-LTE (VoLTE Simultaneous)
Operating System
Android 10
The leading Chinese company takes transistor technology pretty seriously, so they have incorporated 12nm FinFET to increase speeds, reduce leakage, enhance power-efficiency, and take the overall mobility to the next level. With such advancements being made, Teclast has managed to make its latest M30 Pro better at both performance levels and energy consumption.
Teclast has struggled over the years in providing a next-level gaming experience, but with M30 Pro, mobile gamers can seamlessly switch between high-end games and ordinary applications. The main support system evolving user's experience includes the Mali-G72 GPU with its Bifrost architecture design. To keep up your multi-tasking game, Teclast has given 4GB RAM capacity, and it is proven to increase performance by almost 50 percent.
Save everything you love and create everything you desire. Teclast gives up to 128GB storage capacity to store photos, videos, and other modern mobile applications. Storage Limits are overwritten by using the Micro SD card slot, and one can expand the storage up to 1TB.
Teclast M30 Pro is a low priced or budget-friendly tablet, but make no mistake when it comes to its Full HD IPS display. The 10.1" wide-angle display is undoubtedly the most reliable piece of hardware for long viewing sessions. Many face eye strain while looking at tablets, but with M30 Pro, one can access the latest Blue Light filter. One can reduce eye strain with this particular filter, and users can easily shift to eye comfort mode.
User satisfaction comes with the right user interface. And Teclast has done an excellent job of integrating the perfect gestures and Operating Systems. M30 Pro runs on Android 10 with several other smart features, and it gives the user a more personalized experience. Teclast made it simple for buyers to navigate different applications, and it was possible by using multiple AI optimization tools.
In terms of connectivity, M30 Pro is no different from other low-end tablets, and it comes with a Dual 4G network, and one can even run the LTE network simultaneously. The optional cellular data usage makes it more feasible for users to operate in remote and tough environments. To always stay connected with the online world, Teclast has embedded an insane 7500mAh battery capacity. It is said to achieve a bare minimum of eight hours of video playback time.
The internal architecture is meaningless without sensor systems. M30 Pro comes with both light and distance sensors to enable automatic screen brightness capacity. Along with these intelligent sensors, Teclast has included four major positioning systems, which is supported by a normal GPS tracking system. This helps in covering turn-by-turn navigation until one reaches their destination.