TCL Communication has announced three ultimate tablets. These devices are lined up under Alcatel brand. This is an amazing trio that enables kids and their parents to enjoy the learning experience. These entertainment-driven devices are affordable. Thus, one can serve the 'learning with fun' experience to their kids in an inexpensive way. It may cost you an amount of a family dinner in any affordable restaurant.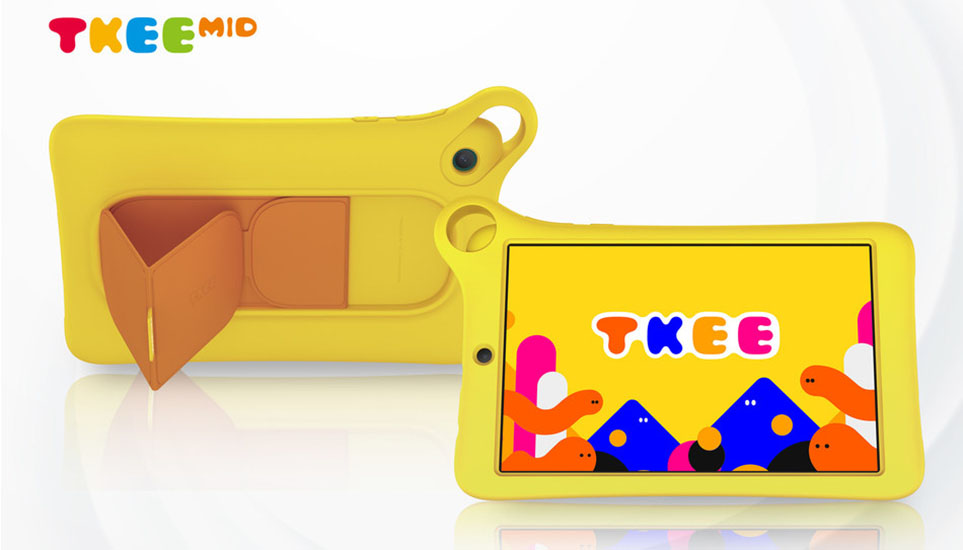 Let's peep into the trio, these are;
Alcatel TKEE MID kids tablet
Alcatel 1T 7 4G
Alcatel 3T 8 (2020)
These devices are giving education-driven experiences to parents and kids, where entertainment becomes an obvious inclusion. Each device is designed to serve a family and to make home-learning interesting. Whether a family needs work or entertainment, the devices are all equipped to serve the needs.
Alcatel TKEE MID Kids Tablet
It is a perfect device to serve the kids with 'learn and play' experience. This digital learning tool belongs to the first generation of Alcatel 8-inch TKEE brand tablets. The device features Lidomi, which is a subscription-based app and offers a huge scope of games, movies, and books. Parents can curate the tool according to their kids' educational requirements.
To make it safer for kids and their eyes, 8 inch HD IPS display is here that has gone through the internationally accredited quality tests. Additionally, the 4G LTE connectivity gives access to the vast library.
Alcatel 1T 7 4G
Alcatel 1T 7 is a pocket-friendly device and it brings amazing video and voice calling experience to the users. Being smaller in size, it can be handled by one hand. Along with a 7-inch display, this Android 10 version is available for smarter experience. Storage and data consumption management are superb.
The parents are getting easily manageable control interface to restrict their kids with the allowed content only. The Kids Mode on the device activates some special functions and keeps your kids' eyes secure by reducing blue light.
Alcatel 3T 8 (2020)
Alcatel 3T 8 (2020) is a portable device with a big-screen. This 8.75 mm thick and 290 g device can be carried in one hand and it can be easily fitted in backpacks. The blue light filter keeps your kids' eyes safe on the 8-inch display.
Smart speaker, rich sounds, and many more things can compel your kids to use it, though you can set the usage time limits as well.
About TCL Communication
TCL Communication Technology Holdings Limited is simply known as TCL Communication that is a brand owner and manufacturing partner of Palm branded devices. TCL is the trademark owned by the company whereas the Alcatel trademark is owned by Nokia that is used under the TCL Communication's license.
The designing of these devices has started with a concentrated view on what people need new with technology. Among all the technological innovations, remote learning and working become a part of life. The brutal Covid-19 scenario has compelled many people to start some innovative and TCL communication has taken the initiative with their tremendous trio!